Do you want to get an Arnold Schwarzenegger soundboard? Then don't go anywhere, as I am discussing the top Arnold Schwarzenegger voice generator which allows users to instantly change their voice to Arnold Schwarzenegger AI voice. Not only that, but they also offer the best features you could ask for.
In the end, I am also giving my verdict about which is the best Arnold soundboard to use. So, stay till the end.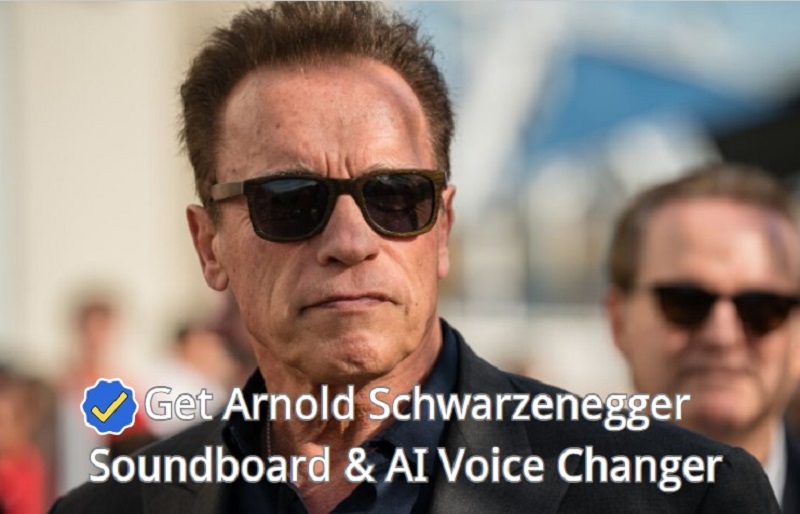 Change Voice
Part 1: How About Arnold Schwarzenegger's Voice?
Who doesn't love Arnold Schwarzenegger? The Terminator series is one of the most famous ones you can watch. Everyone loves it because of its great storyline and action-packed scenes. The film also got attention when it was first released because of Arnold Schwarzenegger's unique voice. The voice sounded deep, thundering, and a bit robotic.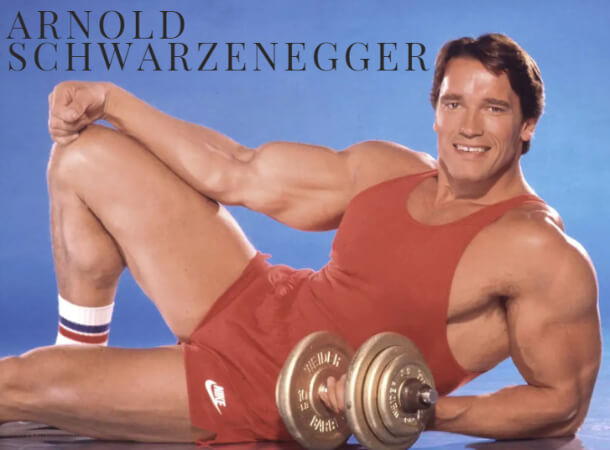 That is why even today, people make sketches about the Terminator and Arnold Schwarzenegger. People still try to copy the voice and actions of the actor.
Now, there is a funny trend in which people call or send a voice note in the voice of Arnold Schwarzenegger. If you have a good command on your vocals, you can try sounding like him. However, there will come a time when your voice will crack. So, using Arnold Schwarzenegger soundboards is the best thing you can do. Don't worry; I have got the perfect solution to get Arnold Schwarzenegger AI voice.
Part 2: How to Sound Like Arnold Schwarzenegger with AI Voice Tools?
The best way to get an Arnold soundboard is to use a top-quality Arnold Schwarzenegger voice generator that offers the best features.
There are more than a dozen voice-changers already launched, but most of them offer very limited options and choices. Lucky for you, I have chosen the top three Arnold Schwarzenegger AI voice app from them.
1) MagicMic - Arnold Schwarzenegger AI Voice Changer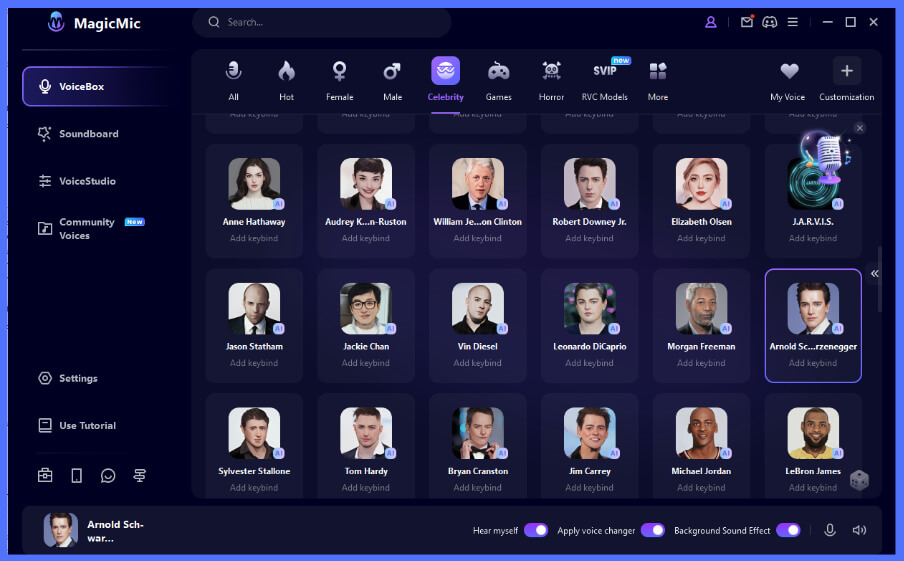 MagicMic is the best voice changer to sound like Arnold Schwarzenegger. It is developed by iMyFone, which already has the reputation of making top-notch and advanced programs for everyone to use.
Key Features of MagicMic Arnold Schwarzenegger AI Voice & Soundboard
It is a real time voice changer, you can use it to prank your friends while gaming and chatting.

This voice changer supports record voice change and file voice change.

It includes more than 800 soundboards, including Arnold's.

You can also choose from more than 300+ voice filters to prank others and have fun.

Keybind controls are really simple.

It provides users with a range of options, including not only the Arnold Schwarzenegger AI voice but also those of Donald Trump, Joe Biden , Hillary, renowned basketball players like Michael Jordan , LeBron James, and other celebrity AI voices to select from.

You can connect it with online chatting platforms (like Skype, Zoom, VRChat, etc.) and games (like Roblox, CSGO, PUB, etc.)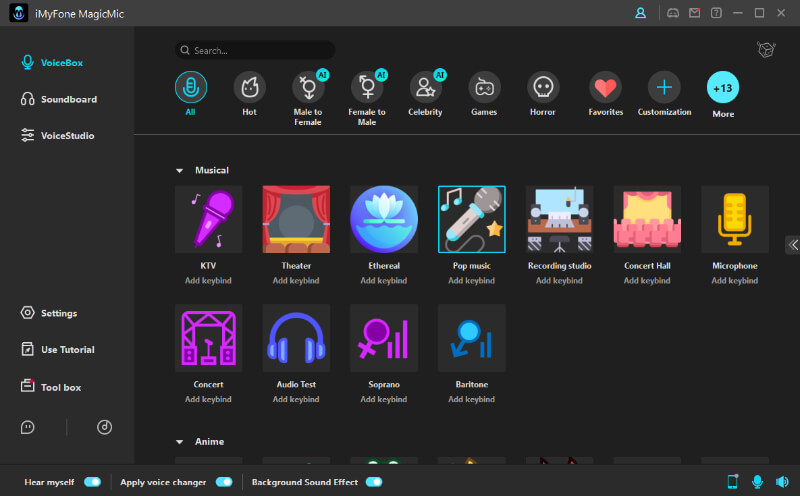 2) Voicemod - Arnold Schwarzenegger Voice Generator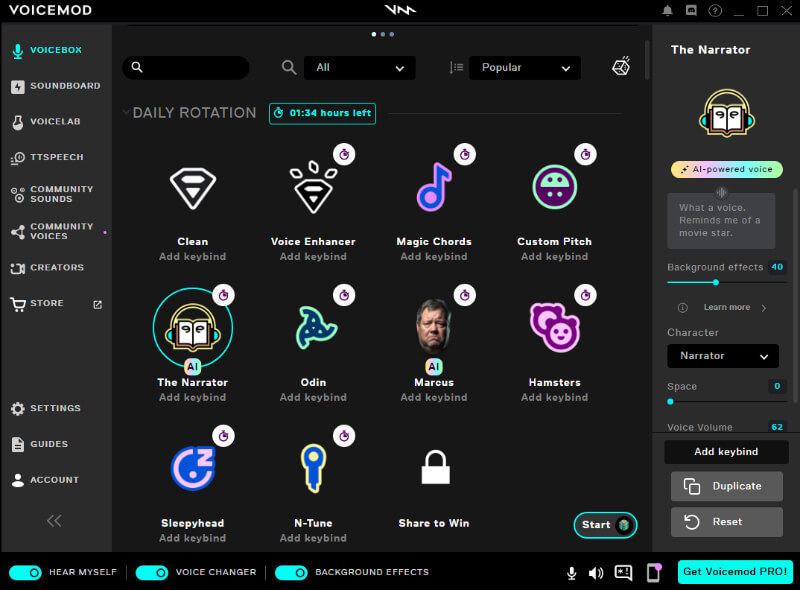 Voicemod is the second voice generator I have for you that is also preferred by many people to change voices. Although it has limited voices and sound effects when you compare it with MagicMic, it is still a good choice as it utilizes the power of AI to generate voices. Its soundboard is simple, too, and you can use this software easily get Arnold Schwarzenegger soundboard and his AI voice .
With Voicemod, you can also have real-time talk in different voices. Similarly, with its soundboard, you can also set the voice of Arnold Schwarzenegger.
3) Fakeyou - AI Text To Speech

Fakeyou is a popular text to Speech converter that lets you create Arnold voice messages in different voices just by typing the text. It offers more than 200 different voices, and you just have to select which one you like. So, go through all the voices and then choose Arnold Schwarzenegger. It's that easy.
Part 3: The Steps to Get Arnold Schwarzenegger AI Voice with MagicMic
MagicMic Arnold Schwarzenegger soundboard is better than other voice changers because of lots of reasons. It offers top-notch features, which are usually not found in many other apps. It also has an easy-to-understand interface. So, even if someone hasn't used any voice changer before, they will find it easy to use MagicMic.
I have several alternatives if you don't like Arnold Schwarzenegger soundboard and wish to change how your voice sounds. You can alter your speech to sound like Hatsune Miku, Duke Nukem and so on.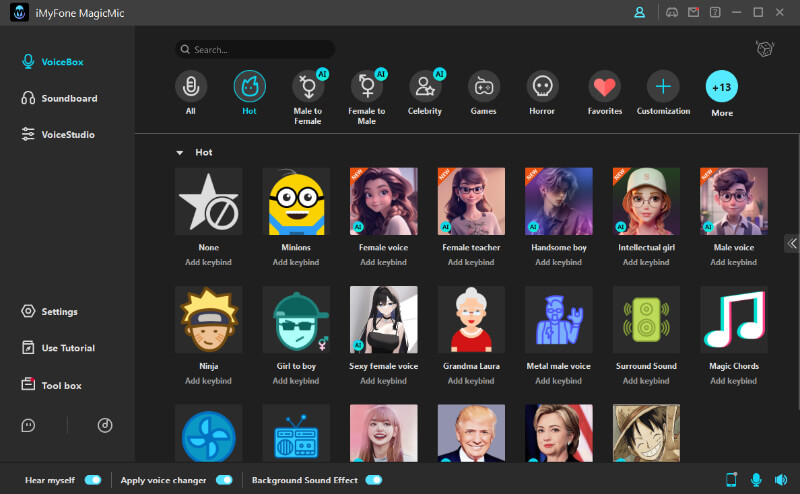 So if you want to use this fantastic generator to convert your voice into Arnold Schwarzenegger AI voice, follow these simple steps.
Step 1: Launch iMyFone MagicMic
Step 2: Select the input and output electronics for this fantastic voice generator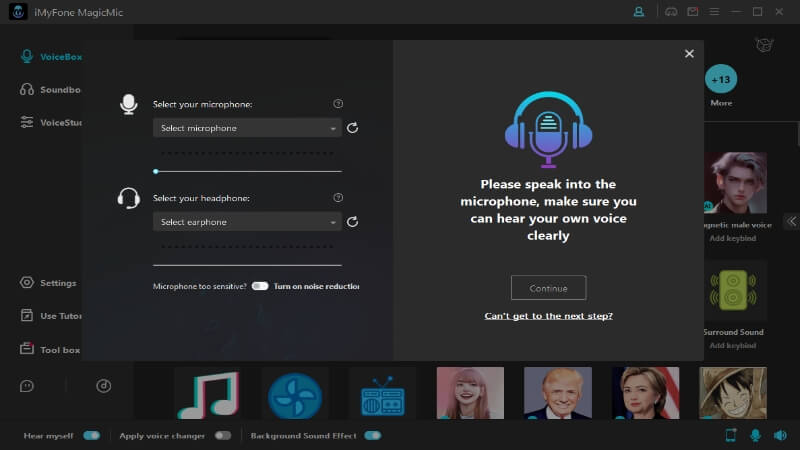 Step 3: Select the Voice-Changing Effect that you ike.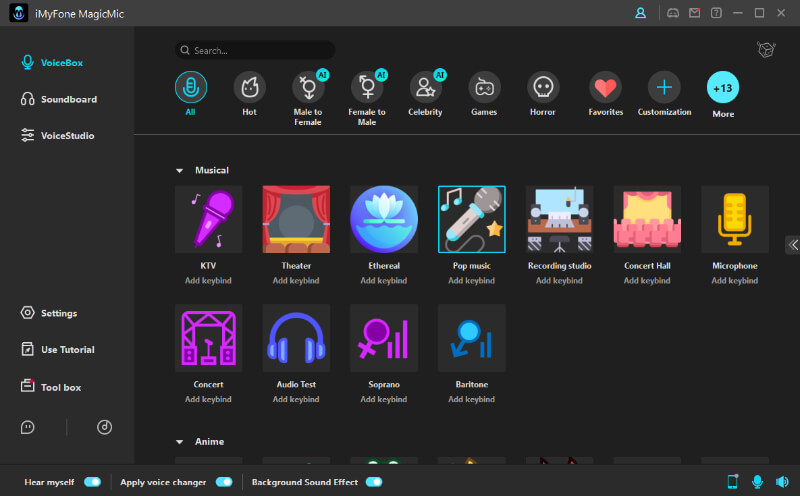 Part 4: FAQs about Arnold Schwarzenegger AI Voice?
What did Arnold Schwarzenegger say about heaven?
While the former bodybuilder added that death is a topic he feels uncomfortable with, he shared that heaven, in his mind, is a "fantasy."
"When people talk about, 'I will see them again in heaven,' it sounds so good, but the reality is that we won't see each other again after we're gone. That's the sad part. I know people feel comfortable with death, but I don't,'" he said.
What is Arnold Schwarzenegger AI Voice?
Arnold Schwarzenegger AI Voice refers to an artificial intelligence-generated voice that mimics the voice and speech patterns of actor Arnold Schwarzenegger. It allows users to create text-to-speech audio clips or use the AI-generated voice for various applications.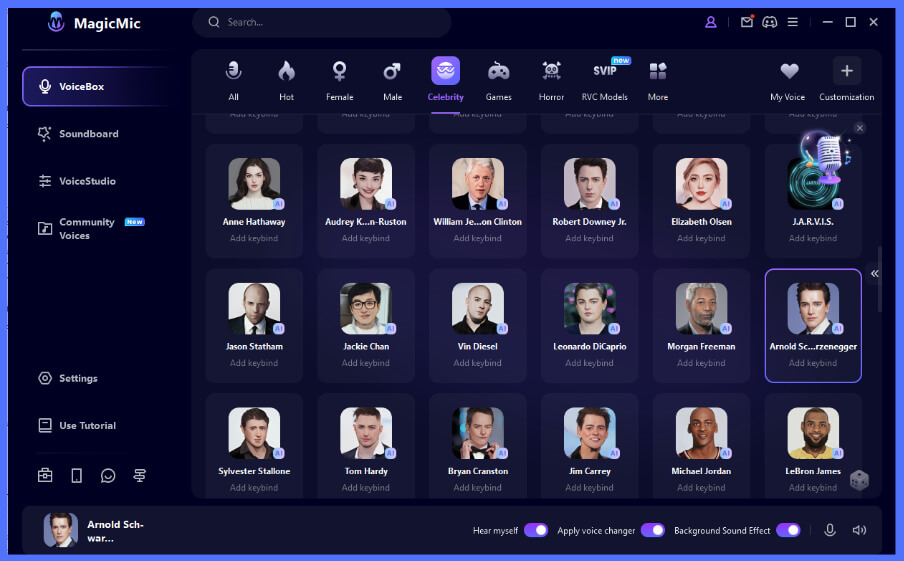 How does an Arnold Schwarzenegger voice generator work?
An Arnold Schwarzenegger voice generator works by utilizing AI algorithms, such as deep learning and speech synthesis techniques. These algorithms analyze and learn from a large dataset of Arnold Schwarzenegger's voice recordings to generate new audio clips that mimic his voice and speech patterns.
Conclusion
All-inclusive, there are three Arnold Schwarzenegger voice generator that offer an Arnold Schwarzenegger soundboard to get Arnold Schwarzenegger AI voice. Out of all, the one that is recommended by millions of people is MagicMic Arnold Schwarzenegger AI Voice Changer.
It is an easy-to-use Arnold AI voice that lets users choose from a wide range of filters, sound effects, and voice memes.You can also upload the audio, record a voice, or have a real-time chat with MagicMic without any problem. The best part? You can try it for free.
So, download MagicMic and sound like Arnold Schwarzenegger!