Andrew Garfield possesses a unique vocal quality that has contributed to his on-screen charisma and popularity among audiences. However, as AI voice-changing technology advances, it raises intriguing possibilities for the actor's voice to be manipulated, either for artistic experimentation or practical applications in the film industry. This article delves into the concept of an Andrew Garfield voice changer and reshape how we perceive and experience his distinctive voice.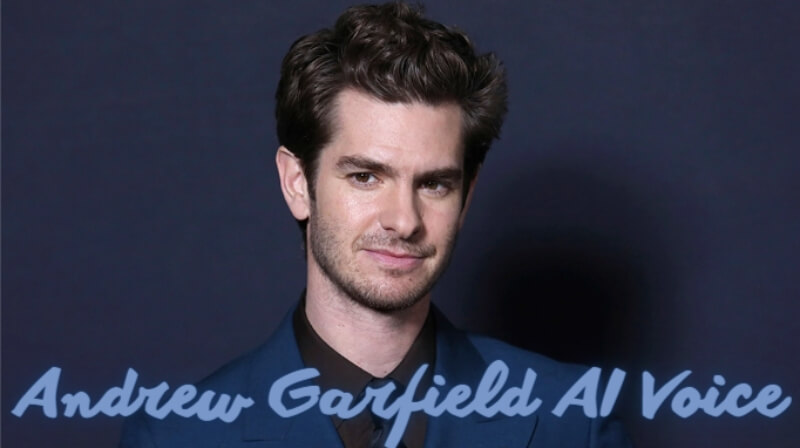 Part 1: How To Get Andrew Garfield AI Voice with AI Tools?
MagicMic is a real-time voice changer software that allows users to modify their voice during voice calls or while streaming games. It offers a wide range of voice effects including celebrity, VTuber, anime,singer and can be used with various communication platforms, providing an entertaining and immersive experience.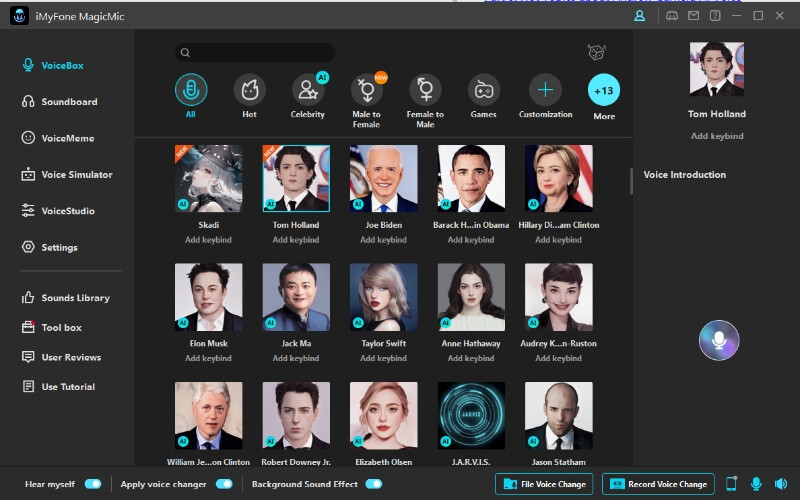 Key features of MagicMic
Andrew Garfield AI Voice Changer
It provides 225+ voice effects,600+ soundboard and 200+ voice memes.

Instantly modify your voice with a diverse range of effects for real-time voice changing: like Andrew Garfield, Scarlett Johansson, Robert Downey Jr and more.

Play hilarious sound effects and audio clips during live chats or streaming sessions with the built-in soundboard.

Assign customizable hotkeys for quick and easy access to different voice effects.

Enhance audio quality by reducing unwanted background noise with the background noise suppression feature.

Seamlessly integrate with popular platforms like Discord, Twitch, and more for easy compatibility.

Capture and modify audio from any application or device on your computer using the virtual audio driver.
How to get Andrew Garfield AI voice?
Step 1: Download and Launch
Install MagicMic software, log in to your account.
Step 2: Configure Input and Program Settings
Choose your main microphone as input, enable "Apply Voice Changer," activate "Hear Myself."
Step 3: Select the MagicMic Virtual Audio Device
Select Virtual Audio Device as input in your preferred app for seamless voice modification.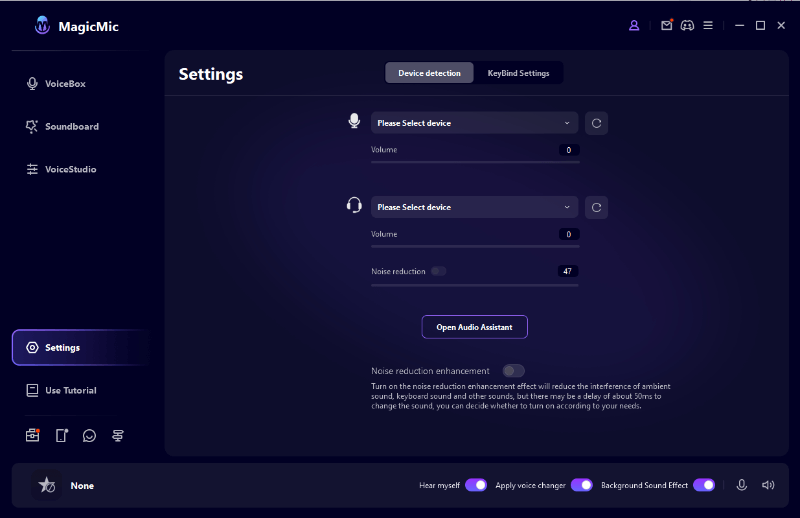 Step 4: Choose Voice or Create AI Voice
Explore effects , assign keybinds, create personalized AI voices, such as Andrew Garfield voice.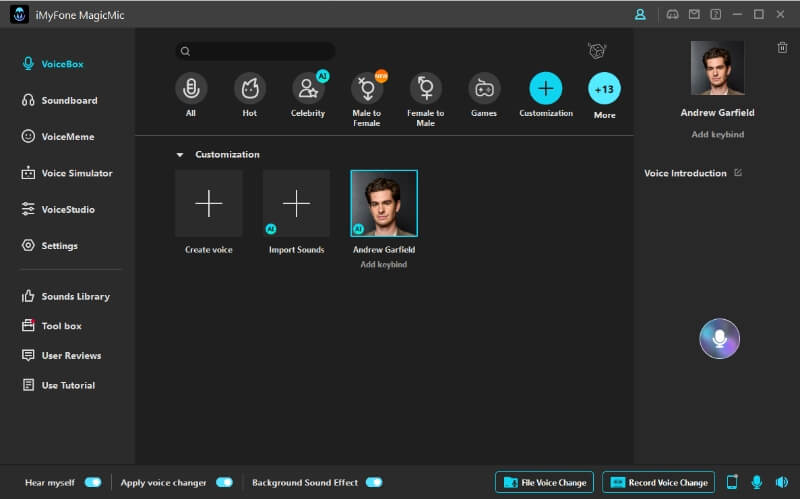 VoxBox is an AI voice generator that brings Andrew Garfield's voice to life. With multilingual text-to-speech, voice cloning, and character AI voices, including popular anime characters, VoxBox enables you to create your personalized Andrew Garfield AI voice experience.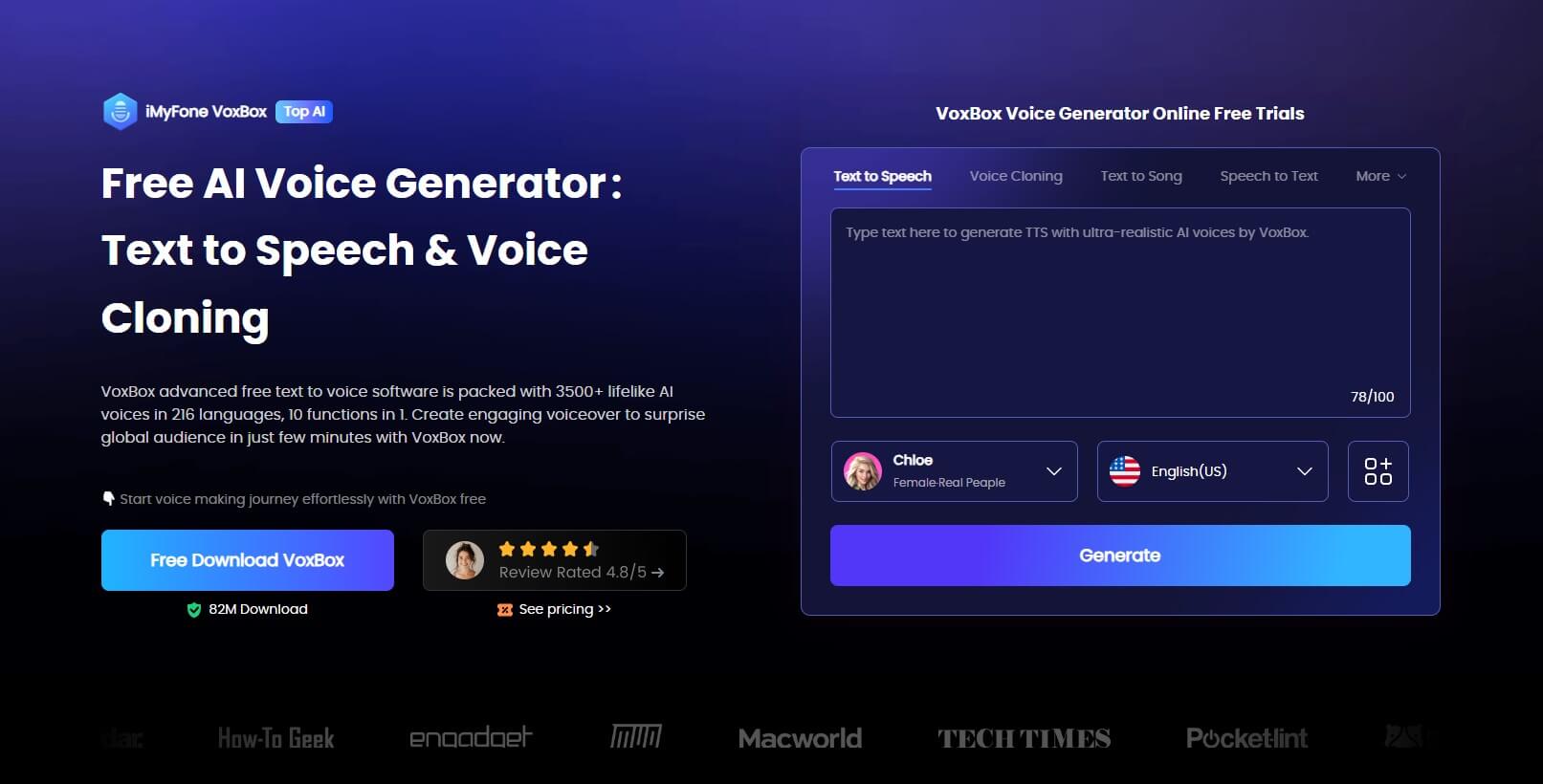 Key features of VoxBox Andrew Garfield AI voice generator
Explore a collection of 3200+ AI voices in over 77 languages and 100+ accents.

Benefit from text-to-speech, voice cloning, and text transcription capabilities.

Personalize your experience with customizable voice settings, including pitch, speed, and volume.

Enjoy high-quality audio formats like OGG, WAV, and MP3.

Utilize its versatility for various purposes, including business, entertainment, and social media.
How to use VoxBox Andrew Garfield voice generator?
Step 1: Download and install VoxBox to begin the process.
Step 2: Access the "Text to Speech" lab and search for "Andrew Garfield" Enter the desired text.
Step 3: Click "Convert" to generate the voiceover, listen to it, and make any necessary edits.
Part 2: Top 5 Famous Andrew Garfield Movies
1) Spider-Man: No Way Home
Andrew Garfield reprised his role as Spider-Man in this highly anticipated Tom Holland-led film. Breaking the boundaries between realities, multiple versions of Peter Parker team up to defeat villains. Garfield brings emotion and wit to the role, delivering a poignant moment by saving MJ.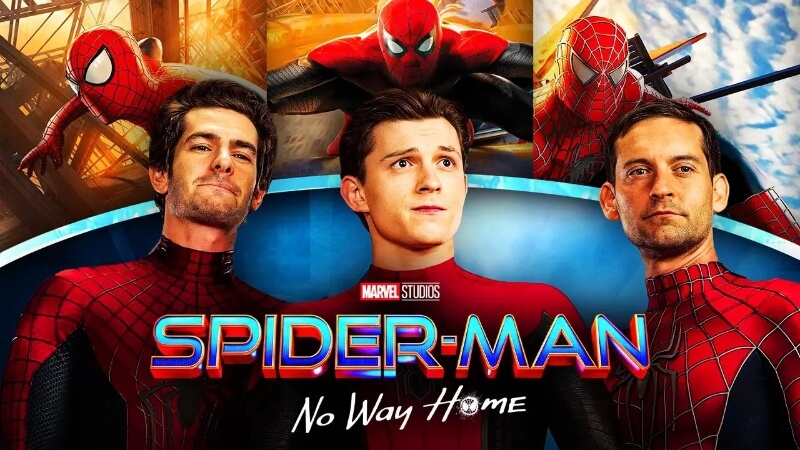 2) Hacksaw Ridge
Based on a true story set during World War II, Garfield portrays Desmond Doss, a pacifist who saves lives without taking them. Despite facing challenges, Doss's bravery shines in this war drama.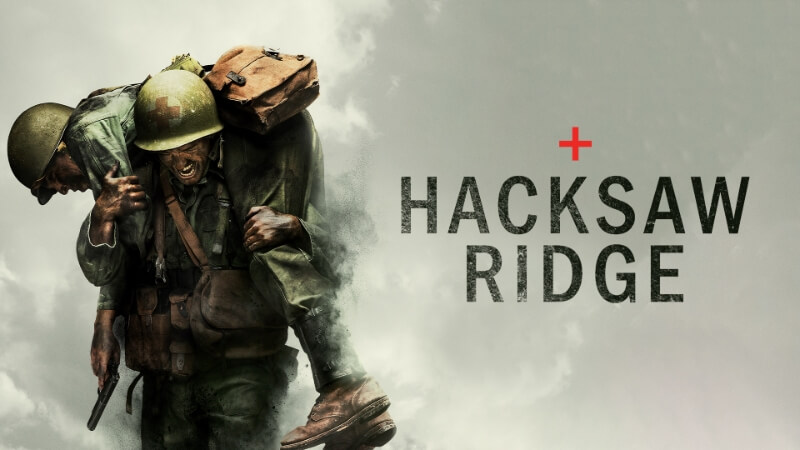 3) The Social Network
In this drama based on real events, Garfield plays Eduardo Saverin, Mark Zuckerberg's close associate in the founding of Facebook. Garfield's performance adds relatability and depth to the character, contributing to the overall engaging narrative.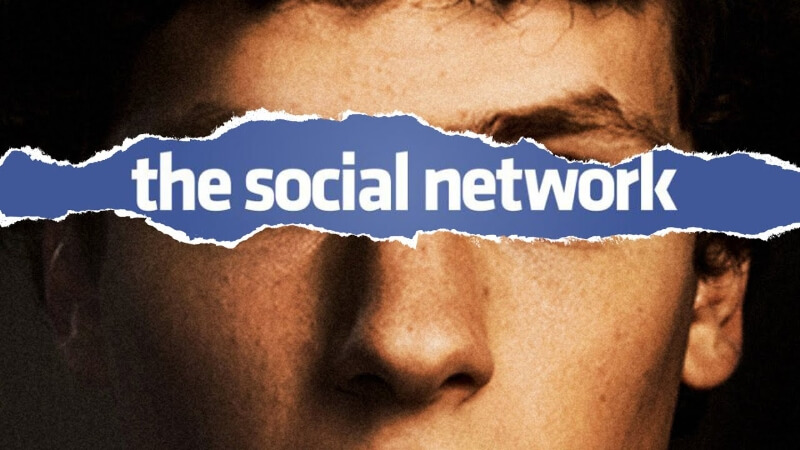 4) Boy A
Garfield's first major acting role in a feature film, Boy A, showcases his talent as Eric Wilson, a young man trying to rebuild his life after serving time in juvenile detention. The realistic portrayal in this British drama leaves a lasting impact.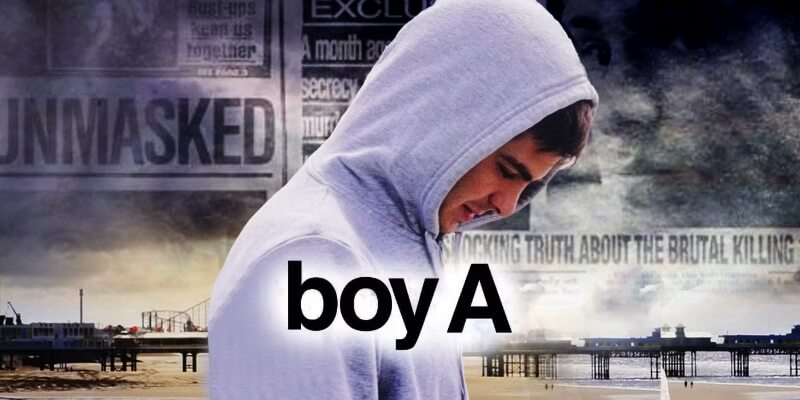 5) tick, tick… BOOM!
Garfield impresses in this musical as Jonathan Larson, a musician facing a mid-life crisis. His relatable portrayal and proficient singing skills shine through, supported by a strong cast. Garfield's dedication to singing resulted in an Oscar nomination for this role.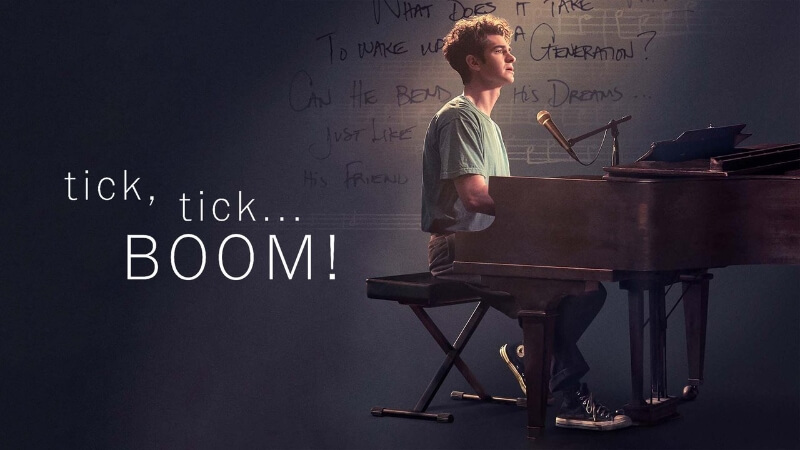 Part 3: Hot Topics about Andrew Garfield AI Voice
What is Andrew Garfield AI Voice?
Andrew Garfield AI Voice is an artificial intelligence-generated voice that replicates the voice and speech patterns of actor Andrew Garfield. It allows users to generate text-to-speech audio using a virtual version of Andrew Garfield's voice.
What applications can Andrew Garfield AI Voice be used for?
Andrew Garfield AI Voice can be used in various applications, including voice-overs for videos, audiobooks, podcasts, virtual assistants, and other text-to-speech functionalities where a natural-sounding voice is desired.
Why did Emma and Andrew break up?
Emma Stone and Andrew Garfield's relationship began during the filming of The Amazing Spider-Man. However, after being together for four years, their busy work schedules and long-distance situation caused strains in their relationship. As a result, they decided to take a break, which eventually led to their mutual decision to end their relationship in 2015.
Final words
In the realm of voice modulation, Andrew Garfield AI voice has captivated audiences worldwide. His unique timbre, infused with charm and authenticity, has become an unmistakable signature. With the advent of advanced technologies like the Andrew Garfield voice changer, fans can now experience the magic of his voice firsthand. The mesmerizing quality lies in its ability to evoke emotions, seamlessly transitioning between nuances, and immersing listeners in a world of cinematic delight. Garfield's AI voice, like the MagicMic, enchants and enchants, leaving an indelible impression on all who hear it.