Are you looking for the best Amy Rose AI voice generator to get her iconic voice for text to speech, voice change, or making trendy AI cover songs?
Look no further! In this article, we'll delve into the basics of Amy Rose in Sonic the Hedgehog, her voice actors, and the guide of Amy Rose AI voice generation.
Plus, we'll share some tips on creating your own Amy Rose AI cover songs. Let's get started!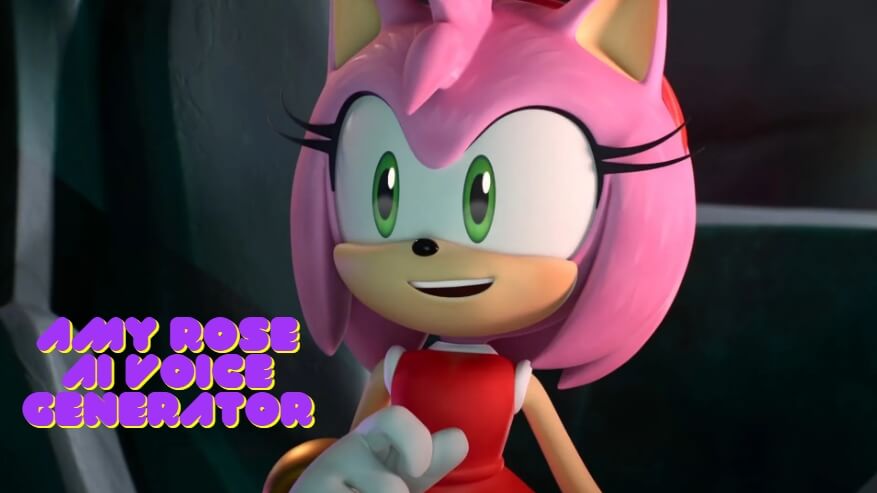 Tips
Listen to Amy Rose AI voice generated free using MagicMic!

Part 1: Basic Info about Amy Rose in Sonic the Hedgehog
Amy Rose, a pink-furred mobian hedgehog from the Sonic the Hedgehog series, is known for her cheerful and energetic personality. She has a major crush on Sonic and wields a powerful Piko Piko Hammer.
Over time, her character has evolved from a tomboy to a more girly-girl persona, occasionally becoming obsessive and aggressive in her pursuit of Sonic. Despite her temper, she is a dedicated and optimistic hero who values friendship.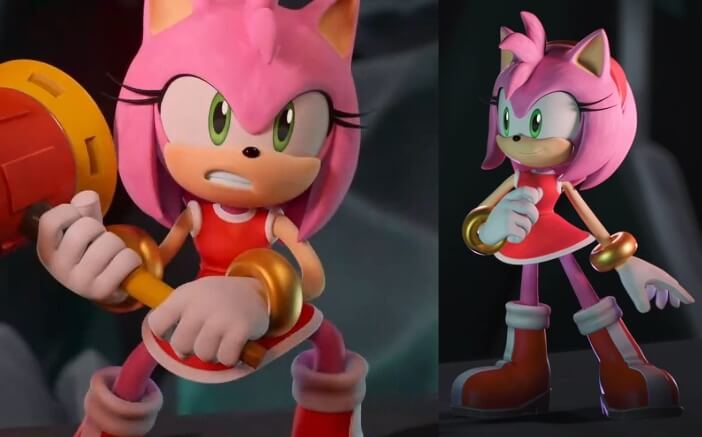 Part 2: Amy Rose Voice Actor
Cindy Robinson and Lisa Ortiz are American voice actresses known for their roles as Amy Rose in the Sonic the Hedgehog franchise.
Cindy Robinson is the American voice actress renowned for her portrayal of Amy Rose in the Sonic the Hedgehog franchise since 2010. She has also lent her voice to various notable roles in animations and video games, such as Makoto Nanaya in the Blazblue series, Queen Beryl in Sailor Moon, and more.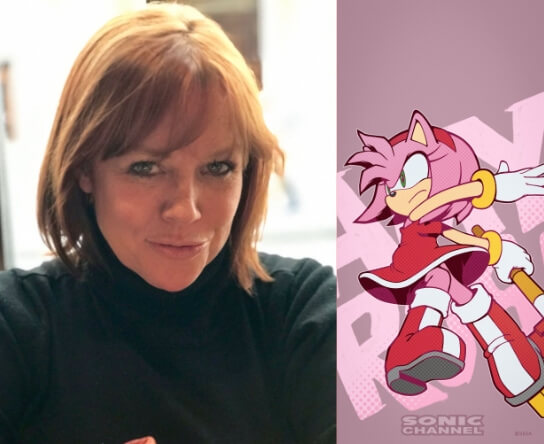 Lisa Ortiz is an accomplished American voice actress known for her prominent roles in English anime adaptations. She is best recognized for her portrayal of Amy Rose in the Sonic the Hedgehog series, with her involvement spanning from 2005 to 2010.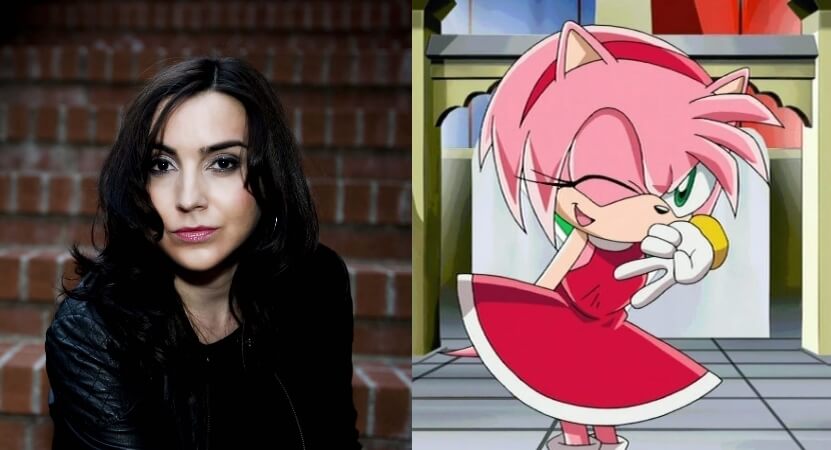 Part 3: Best Amy Rose AI Voice Generator to Get Her Iconic Voice
1. MagicMic - Amy Rose AI Voice Generator & Changer
MagicMic is a top-tier Amy Rose AI voice generator designed for real-time interactions, streaming, and gaming on both Mac and Windows platforms. With a wide-ranging voice library that includes famous game characters, it excels in replicating various voices.
Beyond voice cloning capabilities, MagicMic offers users access to 225+ AI voice filters, 600+ voice effects, and 200+ voice memes. This array of features allows for voice transformation and enhances content creation, gaming, and streaming experiences.
Furthermore, MagicMic elevates online gaming, streaming, and communication via platforms like Discord, Zoom, and Twitch with its captivating features.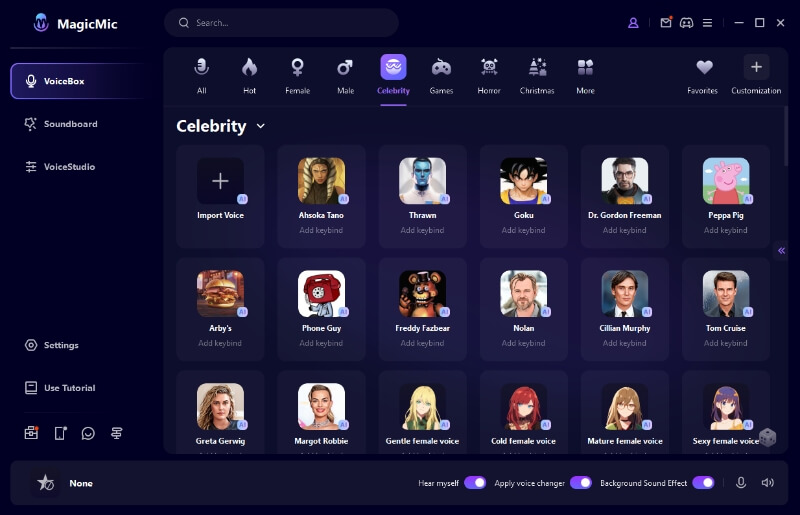 Key Features:
Supports one-click voice replication, including Amy Rose AI voice.

Explore a diverse collection of 225+ AI voices for real-time voice transformation.

Elevate your digital content with 600+ voice effects and 200+ voice memes for added uniqueness.

Effortlessly enhance audio quality through simple capture and enhancement options.

Customize your voice by fine-tuning specific parameters to match your preferences.

Seamlessly integrate MagicMic with popular platforms like Discord, Fortnite, Valorant, Zoom, Twitch, and more.
Special Offer: Get Official MagicMic with A Discount
35% off Coupon Code: MAGICMICYT
How Generate Amy Rose AI Voice in MagicMic:
Step 1: Download and Launch this Application
Step 2: Configuration
Enable "Apply Voice Changer" for immediate voice change, and activate "Hear myself"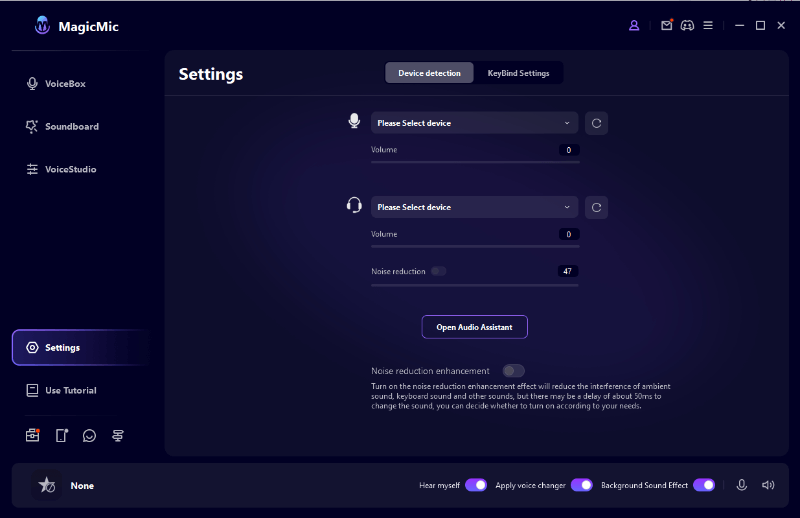 Step 3: Audio Device Selection
Opt for the Voice Changer Virtual Audio Device as your app's input.
Step 4: Get/Generate Voices or Effects
Upload an audio file featuring Amy Rose voice to generate her iconic voice, and you are also supported to choose any voice effects in VoiceBox.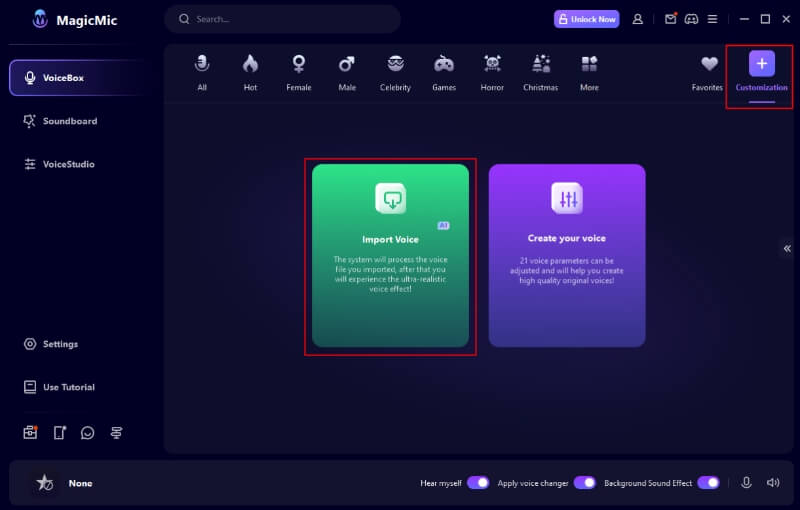 2. VoxBox - Amy Rose Text to Speech Voice Generator
VoxBox, the powerful Amy Rose text to speech voice generator, allows to generate natural-sounding Amy Rose AI voice and transform text into her iconic voice with single click.
Additionally, VoxBox provides access to 3200+ voices for creating text-to-speech voiceovers, including celebrities, singers, fictional characters, and many more options.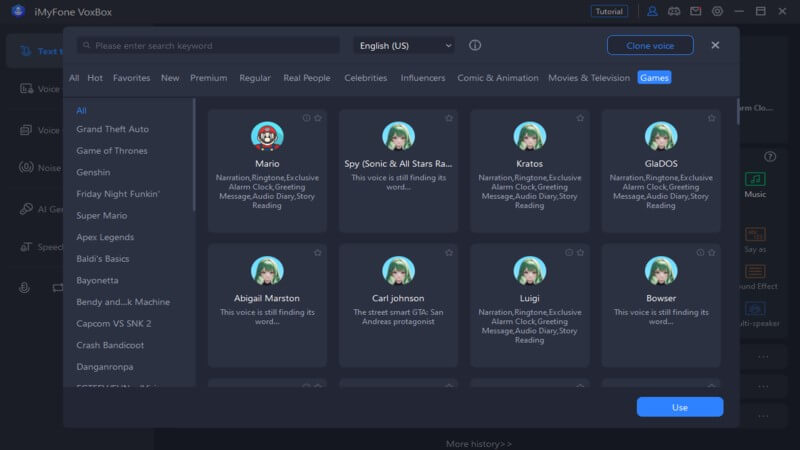 Key Features:
Access 2000+ free character voices for Amy Rose AI voice in text-to-speech.

Supports cloning any voices as you like only by uploading audio files.

Select from a wide-ranging collection of 3200+ voices, available in over 77 languages.

Enjoy the convenience of a unified platform offering text-to-speech, speech-to-text, recording, editing, and audio conversion.

Save your voiceovers in various formats, including MP3, WAV, Ogg, and more.
Part 4: Go Viral: How to Make Amy Rose AI Cover Song
MusicAI – Amy Rose AI Cover Generator
If you're looking for trending Amy Rose AI cover songs on platforms like YouTube and TikTok, take a look at MusicAI.
This innovative platform seamlessly melds artificial intelligence with music composition, enabling users to craft AI-generated covers inspired by diverse voice models. Furthermore, MusicAI simplifies musical endeavors by providing text-to-music conversion and vocal separation capabilities, all driven by an array of advanced AI models.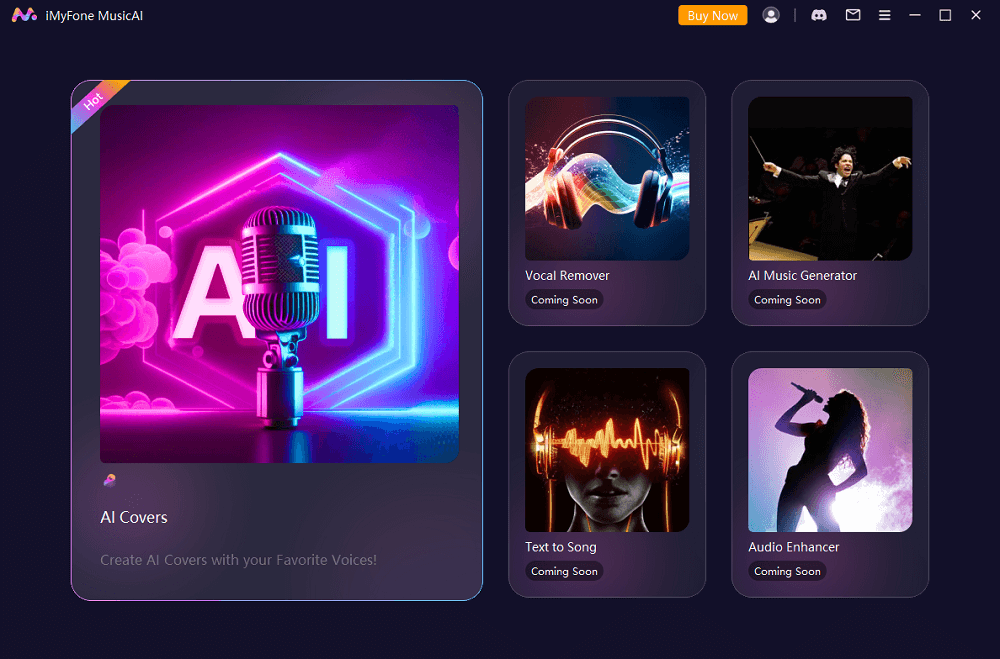 Key Features:
Using the voices of celebrities or fictional characters to make AI cover songs, including Amy Rose AI voice.

Achieve accurate separation of vocals, music, and instruments with utmost ease.

Effortlessly elevate the audio quality to attain exceptional results.

Export your AI covers in a variety of formats, including WAV, MP3, and OGG.

Experience seamless support for one-click text-to-music conversion.
Part 5: FAQs About Amy Rose AI Voice
1. What is Amy Rose AI Voice?
Amy Rose AI Voice is an artificial intelligence-generated voice that replicates the distinctive voice of the Amy Rose character from the Sonic the Hedgehog series.
2. How can I use Amy Rose AI Voice?
You can utilize Amy Rose AI Voice by accessing platforms or software that offer it as a voice option. Simply input your text, and it will be transformed into Amy Rose's voice.
3. What applications is Amy Rose AI Voice suitable for?
Amy Rose AI Voice is suitable for a wide range of applications, including voiceovers, content creation, gaming, streaming, and more.
4. Who is the voice of Amy Rose?
The voice of Amy Rose has been provided by two voice actresses: Cindy Robinson and Lisa Ortiz.
Conclusion
In conclusion, Amy Rose AI voice is within your reach, thanks to remarkable tools like MagicMic and VoxBox. Whether you're a content creator, gamer, or simply a fan of Amy Rose or Sonic the Hedgehog series, these AI voice generators offer endless possibilities.
So, why wait? Download MagicMic today and explore the magic of Amy Rose's voice for your projects.