Echo voice changers refer to the software that can alter the tone or pitch of a user's voice. These softwares are ideal to share and record audio with people through social media websites like Discord, Skype, email, or for game trolling. Furthermore, these voice changers offer echo voice effect that can be applied in real-time.
Users have innumerable options to choose the suitable variant and most trendy effect. However, the skillful users can mix different voice pitches to discover more about how to change voice on Amazon echo. When you choose software with a user-friendly interface, voice changing will become quite easy for you. So let's discover some best echo voice changers to use in the future.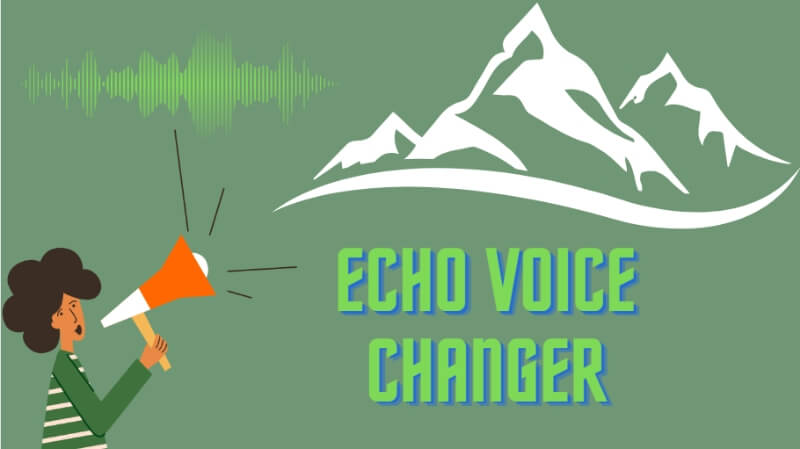 Part1: Best Real-Time Echo Voice Changer for PC - MagicMic:
iMyFone MagicMic is a light-weight and versatile real-time echo voice changer tool for Windows and Mac. You can record specific audio clips because MagicMic works in real-time. The software also provides options to change the recorded voice. The users can easily drag and drop complete video with this echo dot voice changer. So the MagicMic is a multifunctional voice-changing software with innumerable editing features.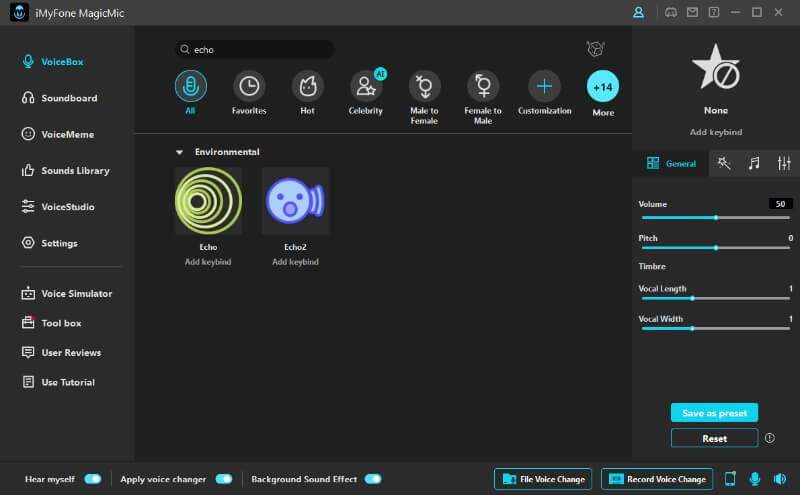 Steps to Get Echo Voice:
If you want to know can you change the voice on echo dot using MagicMic, follow these steps:
Open MagicMic on your computer and go to the new project.

Choose the output and input to use this voice changer.

Click any voice filter and speak into your microphone to check how your voice sounds like on each of them.
Key Features:
1. Hundreds of Effects:
The MagicMic is packed with a bunch of creative effects that you can use to change the voice. So it is the ideal echo voice changer that can be used to change voice effects.
2. User Interface:
The most significant feature of MagicMic is its user interface. The software has a simple interface that makes it something unique. It doesn't matter whether you are a beginner or expert, you can easily use this tool with a simple guide or tutorial.
3. Real-Time Voice Changer:
One of the best things to consider about MagicMic is it's a real-time voice changer. You can easily change the echo voice with this amazing software.
Pros:

Easy to use

Innumerable editing features

Multiple sound effects
Part2: Best Echo Voice Changer for Video: iMyFone Filme
One of the best echo voice changer discord is iMyFone Filme. When you know the complete features of this tool, you will surely opt to choose it as an echo voice changer. If you are about to discover new things with the latest technology, iMyFone Filme is definitely for you. Many users have a question about how do I change the voice on my echo dot, such users should choose Filme. It allows you to transfer media files back and forth between iOS, iTunes, and computer devices.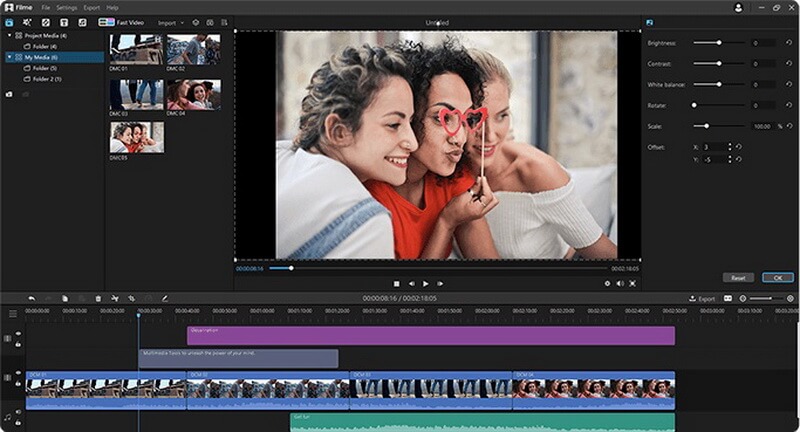 Filme Features:
1. Voice Changer Effects:
Provides 14 unique and exciting voice styles,including Echo, Monster, Robot, Aliens, etc.
2. Basic Editing Tools:
The Filme has several editing functions like trim, crop, and rotate for convenient editing of audio.
3. Multiple Editing Modes:
Users have more flexibility with multiple editing modes of iMyFone Filme. These features are useful when someone wants to add multiple layers to a certain video.
Pros:

Multi track audio

Instant preview

User-friendly interface
Step by step process to change voice:
Here is a step by step guideline to change voice using Filme:
Download the application and launch it on your computer.
Tap on detaching audio which can be used for voice changing.

When you detach the audio track, you can right-click on the mouse for the audio track.

You can also change voice during recording. After changing the voice, save it to your device.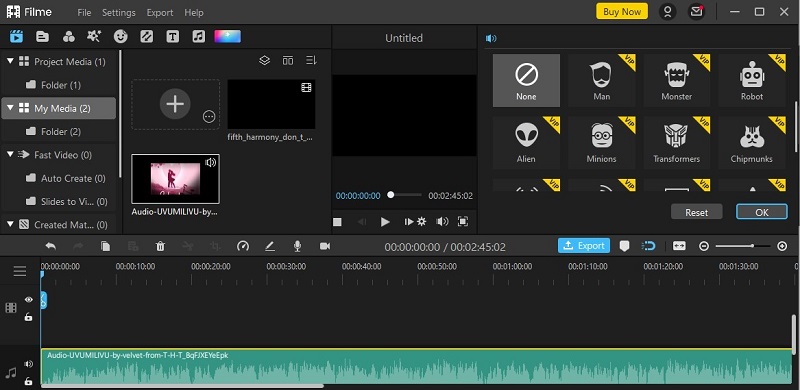 Also Read:
2023 Best Scream Voice Changer
8 Best Voice Changer for Google Meet
Robot Voice Changer: How to Change your Voice to Robot
Part3: Best Echo Voice Changer Online - VoiceChanger.io:
VoiceChanger.io is one of the creative voice changer echo effect online that provides voice echo effect, and it has a wide range of voice resources for users. The tool has an extremely simple interface, and you can easily find what you want. The software is ideal for echo voice changer software free download to improve work efficiency. You can also use the microphone to record a voice message and alter the voice effects. The software provides more than 52 voice effects, and you can record and change voices online. So if you are looking for an innovative echo voice changer, you can choose VoiceChanger.io.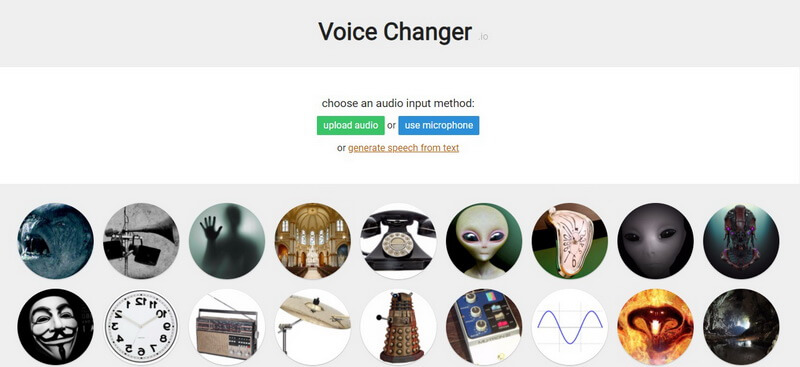 Features:
There are 10+ voices available in VoiceChanger.io and users can also apply fade out and fade in effects.

It provides an audio editing tool to change the duration and volume of voice. Sound effects and music can also be mixed with this tool.

The software enables the addition of exciting transitions and effects.

With VoiceChanger.io, users can adjust, trim, and split voice changes.

There are multiple audio editing formats. You can adjust the bit rate, and sample rate with advanced editing tools.
Pros:

Users can create many sound effects with this tool.

You can edit and record any type of voice or sound.

The quality of voice is commendable.

This echo voice changersupports multiple keyboards.
Detailed Steps to Use this Tool:
io provides two methods to change voices. The first one is to record audio with a microphone, and the second is to change voice directly.

You can choose your desired voice effect from the drop-down menu.

Apply the effect and turn up or down the recording volume.

You can also add a message by clicking text-to-speech.

The last step is to import the editing file into the media library.
Part4: Other Echo Voice Changer Software:
Here are some other echo voice changers that is popular among users.
1. Morph VOX:
Morph VOX is ideal for the amazon echo voice generator tool to change users' voices in different styles. There are built-in sound effects, and voices that you can use to change voice intro child, man, female, and other supported voices.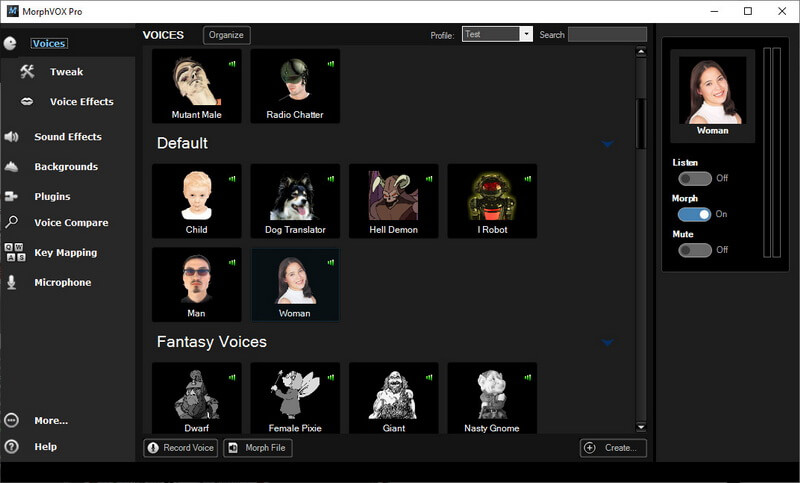 Key Features:
Morph Voice provides users multiple free voice effects.

You can quickly modify your voice with its creative soundboard.

It provides a superb voice-changing algorithm, and you can learn how to change Alexa voice on the echo dot.
Pros:

The software allows users to perform customization or voice changing and editing.

There are multiple sounds and built-in voices for its users.

The software provides optimal voice-changing effects.
2. AV Voice Changer:
AV voice changer is one of the ideal echo voice changer online tools that provide users multiple audio editing effects. The tool allows users to choose any voice available in the tool to make his/her voice unrecognizable to friends, family, and other listeners. You can create a different and unique voice every time you use it.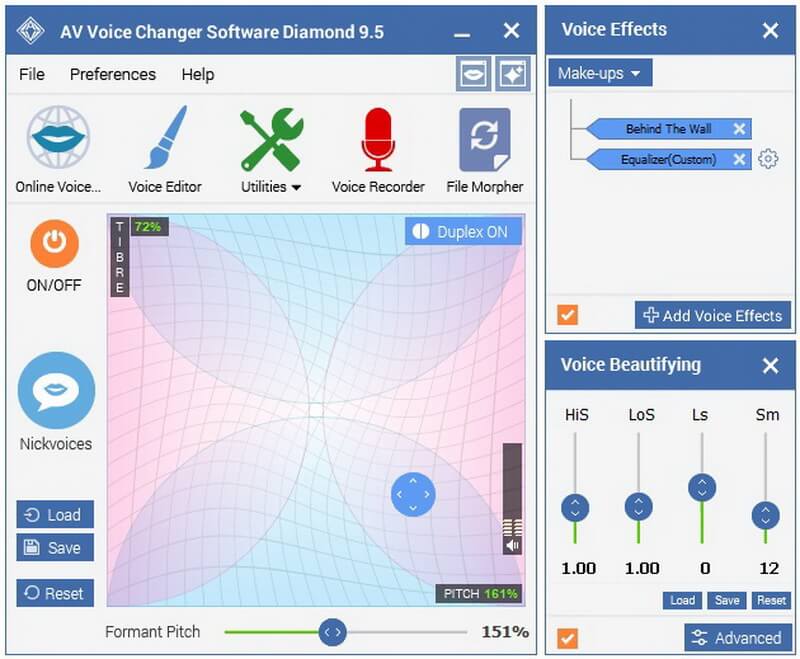 Features:
1. Voice Recorder:
The AV voice changer can change Alexa voice on the echo dot when it comes to recording voice.
2. Voice Editor:
The voice editor feature of this tool can do everything like copying, applying, and cutting, splitting, and performing any necessary editing operations.
3. Voice Morpher:
Av voice changer helps to process selected audio files at a time. The software facilitates high-quality voice output with its features or pitch and the human voice.
4. Parody Mixer:
The AV voice changer serves as echo dot voice change, and this tool is ideal as a parody mixer.
Pros:

It can edit and record any type of voice and sound.

The software supports different types of keyboard shortcuts.

There are multiple sound effects available in this tool.
Part5: FAQs about Echo Voice Changer
1.What is an Echo Voice Changer?
An Echo Voice Changer is a device or software that alters the pitch, tone, and other characteristics of a person's voice in real-time. It often adds an "echo" effect to the voice, making it sound distorted or unusual.
2.What are the uses of an Echo Voice Changer?
Echo Voice Changers are often used for entertainment purposes, such as during prank calls, gaming, or making voiceovers for videos. They can also be used for disguising one's voice for privacy or security reasons.
3.Can I use an Echo Voice Changer for voice acting or content creation?
Yes, an Echo Voice Changer can be used for creative projects such as voice acting, dubbing, or creating unique character voices for videos and animations.
Final Words:
Voice-changing software is a tool that makes users able to change their voices. The users can change the morphine and pitch of the voice by using an echo voice changer such as MagicMic. There are plenty of tools that allow users to change the pitch of voice by using frequency, tone color, and period. We often want to know how to change voice on Amazon Echo, so you can choose any of the above-mentioned tools for this purpose. All these tools are exclusive, and you can pick a suitable one after looking at features, pros, and compatibility.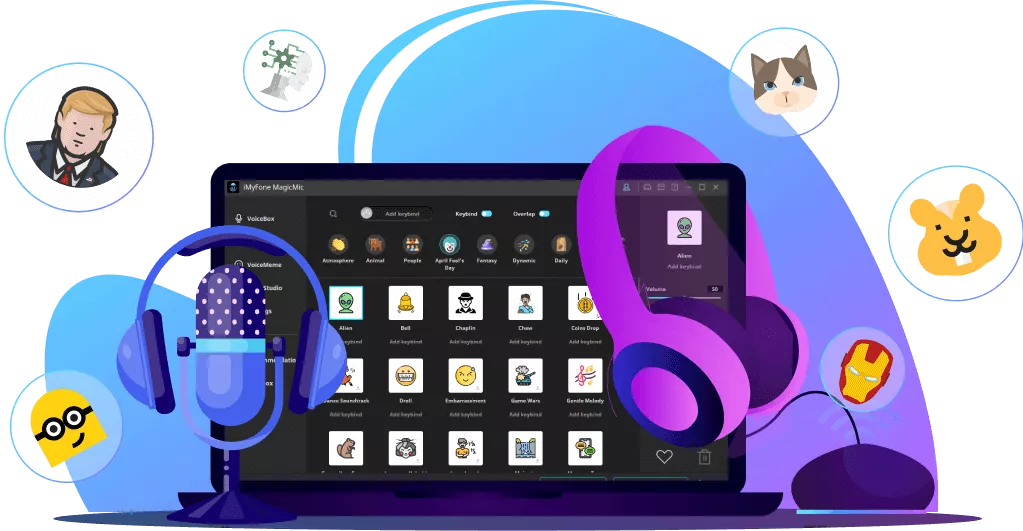 250+ Voice effects for one-click voice changing in real-time.
Huge library with 600+ Voice Effects and 200+ Voice Memes.
Sound emulator in games, live, chatting, online classes, and more.
Voice recording and audio voice changing is supported.
Voice studio lets you create any voice you like.