If you are wondering about the process of changing voice using Adobe Audition, then we have something informative for you in this article. Let's talk about the methods through which a user can change the audio's voice using Audition.
Tips
iMyFone MagicMic
can prove to be the best alternative to Adobe Audition as a real-time voice changer. It comes with 30+ voice effects that can change your voice into anyone else. And it has high-quality and stable voice-changing output.
Download it below and try it for free now!
How to Change Existing Voice in Adobe Audition with Ease
Adobe Audition has been a massive success over the few years due to its user-friendly and professional services. No matter which audio you are throwing at it, Audition will edit that audio's voice with great quality.
You'll see many voice changers who don't possess the ability to edit an existing audio file because it takes a lot out of a particular application to get that done. Meanwhile, Audition effortlessly changes the voice of any exiting audio.
Features:
It possesses a clip spotting feature that helps in changing the voice of audio.

Audition offers a track panel that'll give information about its all-voice effects. This aspect will make your job easier while editing.

It reduces the noise from the audio.
Changing the voice of existing audio

Let's talk about the steps of changing the voice of existing files.

Step 1: Press on effect

Open the Adobe Audition and select an existing which you want to change. After selecting audio, Press the effect section in front of your screen and click time and pitch. After clicking it, many options will appear—select pitch shifter from there.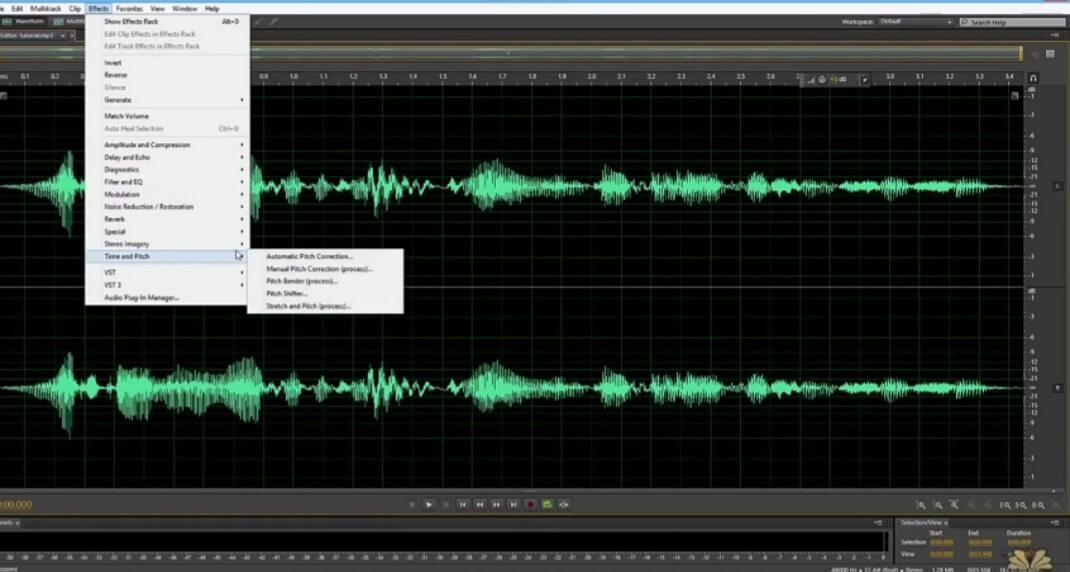 Step 2: Make adjustments.
Now you'll see various effects showing on your screen. You can make minor adjustments on the pitch transpose section and set your precision either in the middle, high, or medium.
You'll also be provided with the opportunity to change the pitch setting from the same effect section.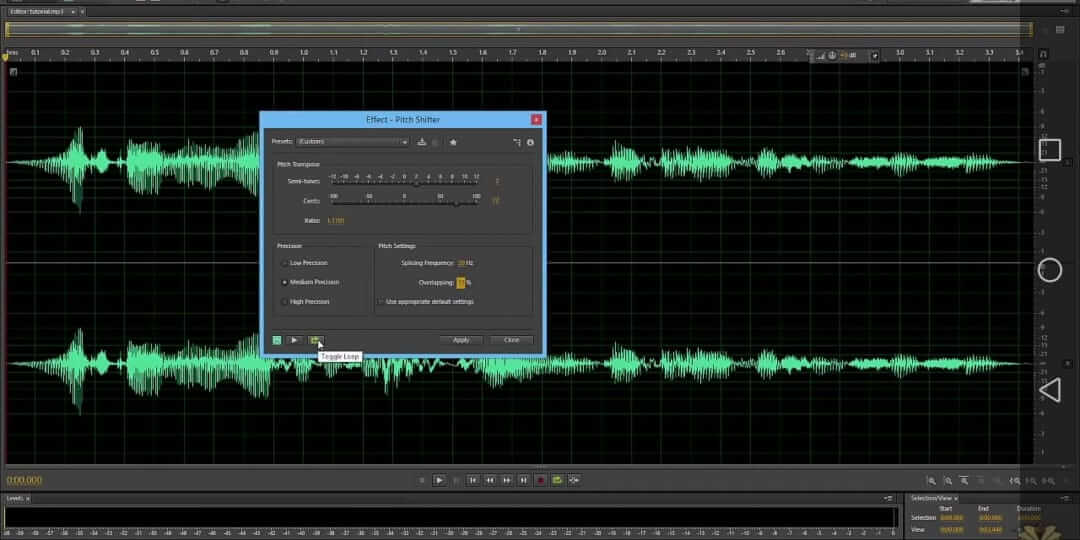 Step 3: Check audio's voice
After making all the necessary adjustments, press the white button to '' apply'' to check the audio's voice.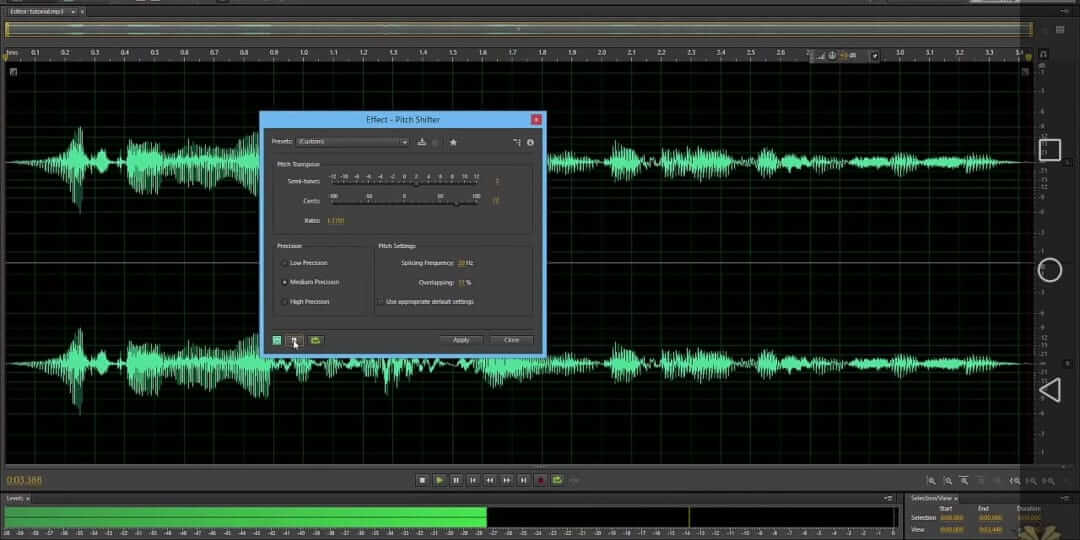 Step 4: Change your audio's voice.
If you don't like a particular audio effect, you can change it from the preset section. And then check again.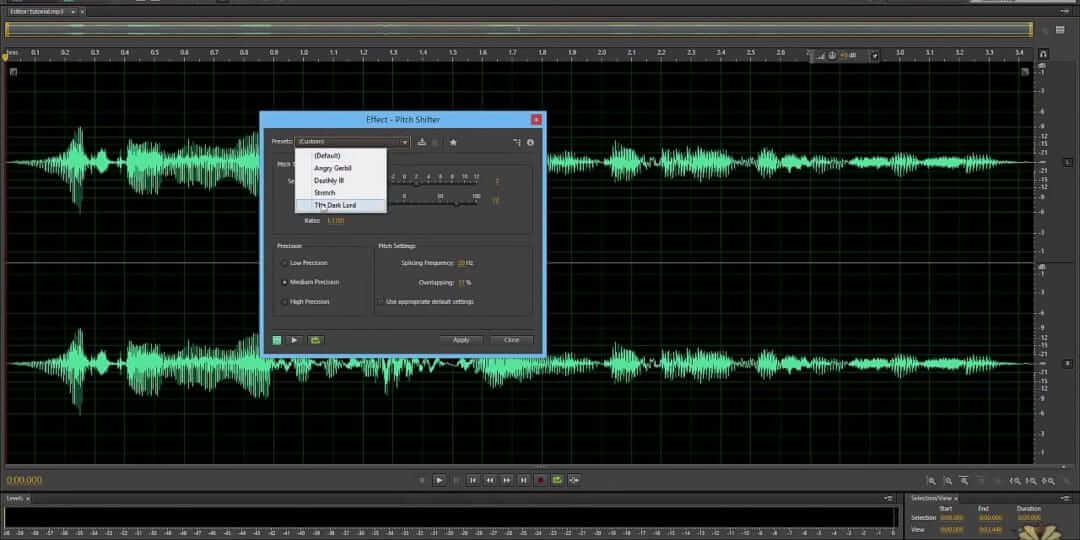 Step 5: Click Apply button
After adding all the effects and editing every bit of it, click on the apply button to save your changes.
How to Use Audition as a Real-time Voice changer
Adobe Audition is pretty efficient at changing someone's voice in real-time. Not many voice changers provide as much quality as Audition provides in real-time voice changing.
Features
It changes real-time voice quicker than you expect.

It doesn't compromise the quality of sound at any stage.
Step 1: Press the Multitrack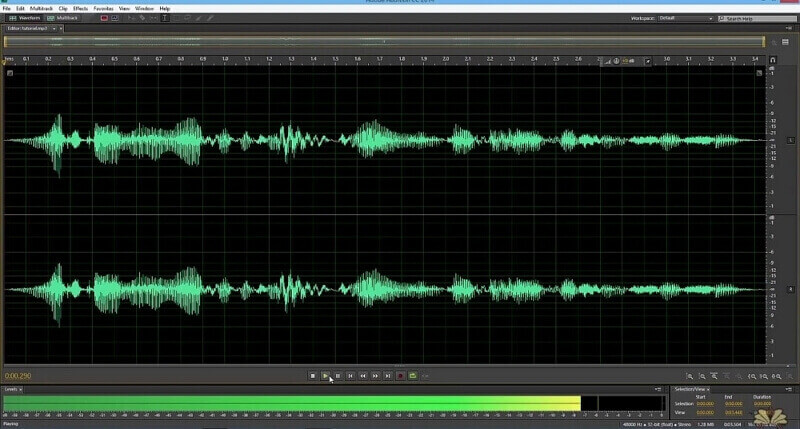 In the first step here, you need to click on the Multitrack button option present in the left corner of the screen.
Step 2: Launch Multitrack Session
In this phase, you'll need to start a Multitrack session to proceed further.
Step 3: Press the R button
Now, you need to move towards track one and press the R button there.
This process will allow you to turn on your microphone and record something.
Step 4: Enable monitor input
Now, press on the I button option that'll enable monitor input.
Doing so will allow you to hear the effects pretty quickly.
Step 5: Use the Dropdown menu
To find the effects which you are looking at, try using the dropdown menu.
Step 6: Start Speaking
In the final phase, you need to speak at the microphone and adjust things according to your preferences.
Now, you'll feel the difference between changing a voice to an existing audio voice and changing an audio's voice in real-time.
An Overview of Voice Effects in Adobe Audition
Adobe Audition has a lot of voice effects on offer for its users.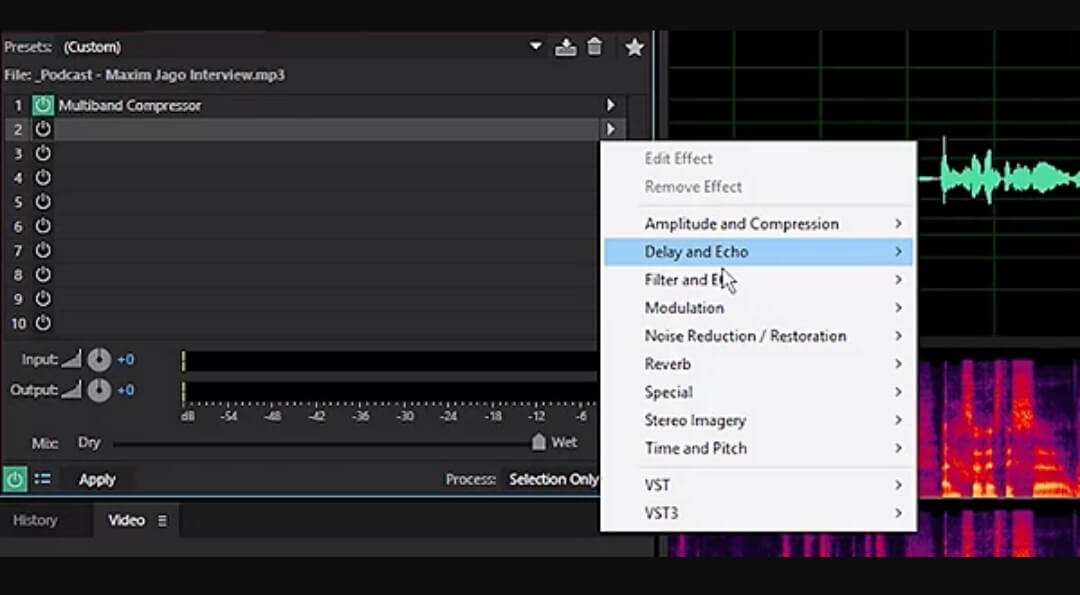 Let us talk about them briefly
1. Change pitch completely
Using Adobe Audition, you can raise your pitch to sound like a chipmunk. Likewise, you can lower it to acquire a Darth Vader effect.
In addition, a user may find the Pitch Shifter filter and select from presets like The Dark Lord or Angry Gerbil. Moreover, you only need to move the semitones sliders to customize your entire setting.
2. Add an Echo
You can add an echo with Adobe Audition. If you want to make your voice like you're shouting across a canyon or standing at the front of a well, you can select Echo and Delay tools with the help of Adobe Audition.
To add an echo to your video, you only need to apply some minor effects to serve your purpose.
3. Add Reverb
If you talk about reverberation, it defines sound waves coming from different surfaces. You'll get five reverb effects in Adobe Audition.
Besides, you'll also acquire several presets. Convolution Reverb Tab, you can establish an impression to make you believe that voice is arriving from the chamber of a judge.
Under a bridge or smoky bar Full Reverb effect, it'll make your voice sound small enough to fit in a chamber pot.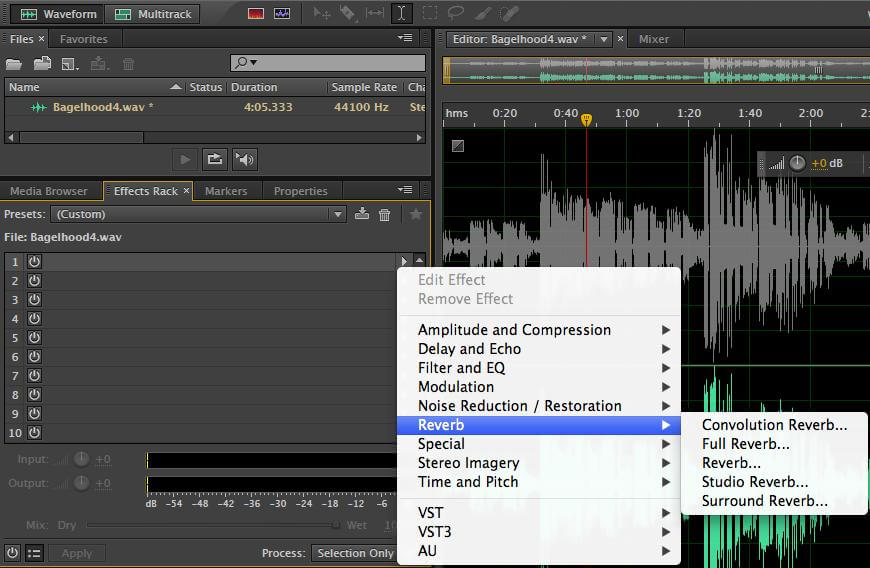 4. Fix Pitch
If you acquire the Adobe Audition services, you can apply Automatic Pitch Correction effects to your voice that'll hit your voice notes that you want to hit.
To find it, you need to move towards the Pitch and Time tab, select your key and scale, then Adjust Sensitivity and Attack. The attack will describe how rapidly Adobe Audition Adjusts a note.
On the other hand, Short attack settings are ideal for short notes compared to longer ones. In addition, Sensitivity will tell you about variation you should allow from perfect pitch.
Best Adobe Audition Alternative | All-in-one Voice Changer - iMyFone MagicMic
If you want to look at the alternatives of an Adobe Audition, there is hardly any software that'll provide you with some services that Audition provides. However, iMyFone MagicMic can prove to be the best alternative to Adobe Audition. It can really change your voice in real-time with 30+ voice effects. And it offers stable and high-quality output voices.
You can check out one of the voice-changing demos from MagicMic below!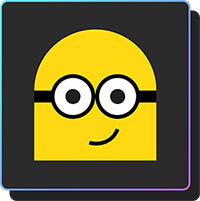 Features
Easy-to-use voice changing function
MagicMic offers a pretty simple and easy interface to work with. Especially when we talk about the voice changing functions of MagicMic, then there is no better tool other than it.
30+ voice-changing options
With iMyFone MagicMic, a user can get the luxury of changing its voice into 30+ different voices, including Robot, Minions, SpongeBob, Devil, Chipmunks, Monster, Woman to Man and more.
200+ sound effects
MagicMic voice changer comes with 200+ popular sound effects for you to use on games, chats or live streams.
Use on various occasions
MagicMic can be used on various platforms such as Fortnite, PUBG, Discord, Skype, Twitch and more.
Available for the latest Windows version
MagicMic is available for Windows 7/Windows 8.1/Windows 10 (64 bit OS)/Windows 11.
Steps of changing the voice using iMyFone MagicMic
Changing a voice through iMyFone MagicMic is pretty easy. You only need to follow some straightforward steps to make sure your job is done.
Step 1: Install MagicMic and Launch it.
In the first gig, you'll require to download and install this tool on your PC.
Step 2: Select The Output and Input Device
Next, select your real microphone as the input device. Select your headphones as the output device.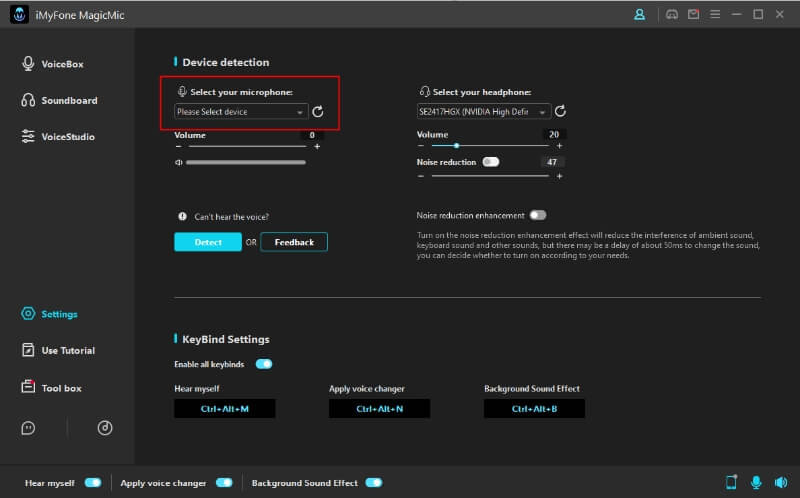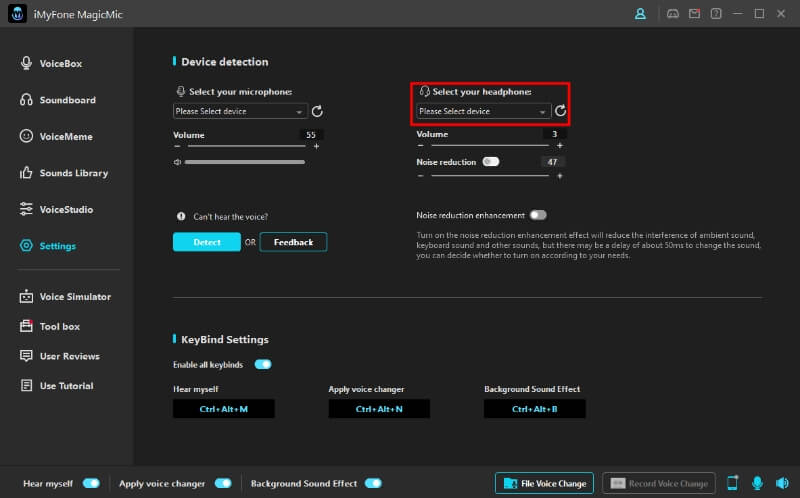 Step 3: Check Voice-Changing Effects and Use It When You Need
Now you can choose any voice-changing effect from MagicMic and speak into your microphone and check how it works.