A few years ago, people used to hire wedding invitation video creators. But surprisingly, creating a captivating wedding invitation video is quite easy now. There are tons of beginner-friendly video editors and creators available that can create your invitation video for free.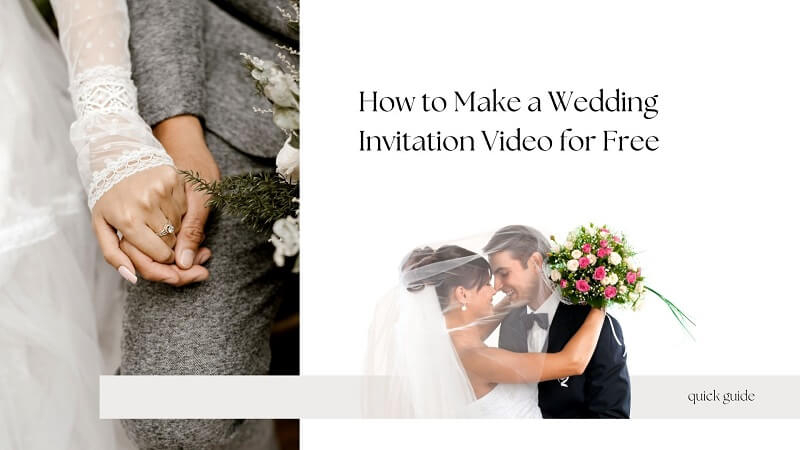 In this article, we will discuss how you can make a stunning wedding invitation video on your own. We will also share the popular and reliable sources for wedding video template download. After reading this post, you will be able to create a perfect invitation video for your wedding without taking any help from a professional.
Part 1. Three Parts to Create Wedding Invitation Video for Free
Creating a video could be easy if you know the right steps to do it and gather everything before using the video editing tools.
There are three important things for creating a wedding video. First, you need images that you will be using in the templates. After that, you need to select suitable music/song that matches your content. Finally, you need copywriting to invite people in an engaging and gentle way.
We have seen three important things. Now, let's see what you need to do to make the video more than perfect.
Theme Selection:
The first step is theme selection. Without a proper theme, you cannot select suitable images and music. Thus, before you go any further, you must select a theme. There can be dozens of ideas to create a suitable theme for a wedding invitation video, and some of them are given below.
1. Your Love Story
There must be a story behind your relationship. You might remember the start of your love stor*y, and this is a great idea as people might be curious to know. You can share similar images and describe how you met.
2. Unforgettable Moments:
We never forget happy moments in our relationship. If you have clicked photos of such moments, you can use them in videos. It could be images of your trips and dates.
3. Marriage Proposal
You can share the moments when you proposed to your partner. The moment is indescribable in words, so you can use the images and share those moments with the invitees.
4. Childhood or College Memories:
You and your partner might be together since childhood. You can share your childhood stories and beautiful moments.
Gather and Sort Everything You Need for the Video:
The first step for makeing a video is to gather and sort everything you need, so following is the way to gather them.
a) Images and Videos:
You need to gather and edit your images and videos according to the theme. You might have old images, memorable moments, or anything that has importance in your life. Gather all the images and videos that you would like to use in your invitation video.
If you don't want to include your images, you can use stock photos. There are many places where you can find free photos, and some of them are
Pexels
Unsplash
Pixabay
Burst Shopify
b) Background Music:
Generally, the music of the invitation video should be slow and according to the theme. There are many sites that offer free music. You can find suitable music at some apps.
Jamendo
Free Music Archive
ccMixter
Bensound
Some popular songs for wedding invitation videos
We Found Love (By Rihanna)
You are the Best Thing (By Ray LaMontagne)
Make You Feel My Love (By Adele)
Better Together (Jack Johnson)
Speechless (By Dan + Shay)
c) Copywriting
Copywriting is not as simple as people think. You need only a few words in your invitation, but those words must compel the reader to join the wedding. There should be a captivating effect in words to engage the reader and convey the thoughts in a creative way. You can hire a freelancer to do this work.
If you want to do it on your own, you can search for ideas on Google. Pinterest is the best way to find enthralling invitation copywriting ideas. This is a very important step, and you should not take it lightly. The content should be precise and engaging. You can ask an expert to write for your video.
Part 2. Download the Wedding Template Video in Free
Once you have decided on the theme, images, music, copywriting, and other things, it is time to know the right place for a wedding video template download. Let's have a look at some resources from where you can download the templates and some tools/software that you can use for creating the video.
1. Resources for Wedding Templates
a) Canva
Canva is on the top of the list because it offers thousands of templates for different purposes. It is not only a simple graphics creation tool but also a huge library for templates. It also has some wedding invitation templates, but if you don't like any of them, you can create your own. You can create a new template of your choice and turn your imagination into reality.
The best thing is that you don't need any external tool, video editor, or software to create the video. After selecting a template, you can edit it using its online tool and download the final video that can be shared. Its web-based tool is pretty simple and perfect for everyone.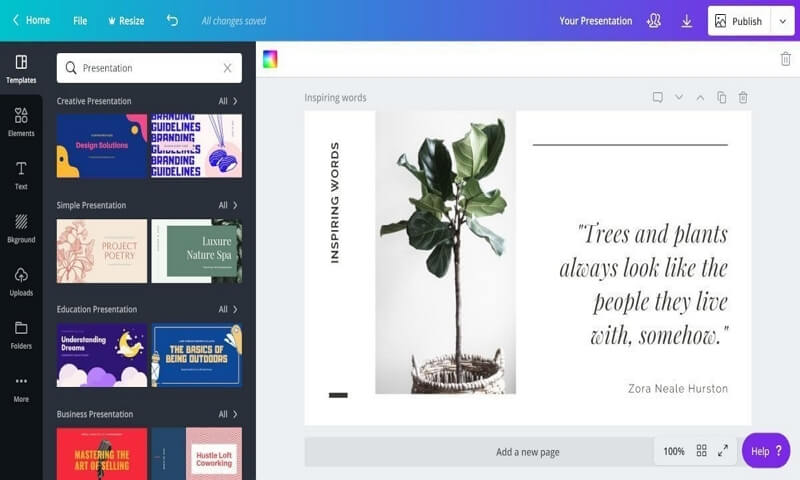 b) Mixkit
Mixkit has a collection of different types of templates, and most importantly, some of them are free. It also has a few wedding invitation templates that you can use to create your invitation video. These templates are compatible with Premiere Pro. So, if you use Premiere Pro and you know how to edit the template, you can grab a free template from the website and create an amazing video.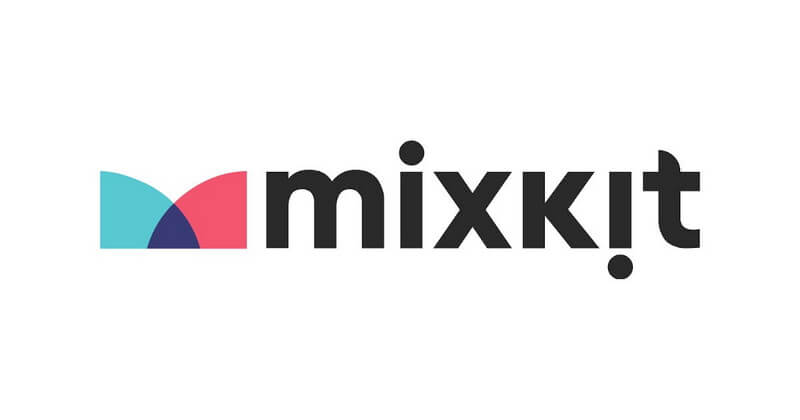 c) See My Marriage
See My Marriage is a vast library of different kinds of templates. Whether you need an invitation template for a wedding, birthday, bridal shower, engagement, anniversary, or any other occasion, the website has everything. It also has templates for rituals and customs followed in different religions.
There are dozens of wedding invitation templates available, and surprisingly, most of them are free. You can customize every template by filling in the information. The best part is that you don't need to create the video; once you provide the information, the video is sent to your email address. Then, you are good to share the video as you like.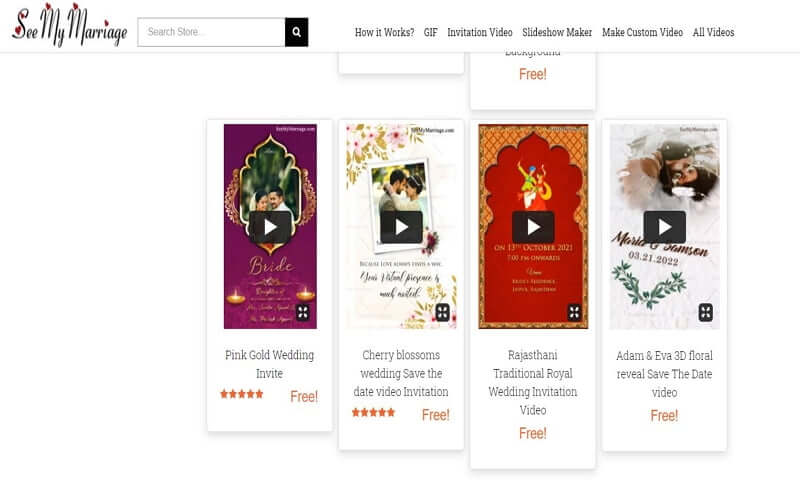 How to Choose a Proper Wedding Video Creator ?
For creating a wedding video invitation, you need to use a suitable tool or software according to your skills, expertise, and experience. For sure, a beginner cannot use an advanced tool. Thus, it is important to pick the right tool for the purpose. We will give you an idea of different tools and what beginners, intermediates, and experts/professionals can choose.
a) Beginners
Beginners need simple video creators and editors. If you are doing it for the first time and have never used a video editor/creator before, we would recommend using Filme or an online tool, such as Canva and Biteable. Online tools come with a variety of templates, and they are easy to use. But the only issue is that you need a stable internet connection to create videos. If you lose the connection, you might lose the effort you have made.
Online tools are commendable, but they have very limited features. The templates are not 100% customizable; there are limits. On the other hand, Filme has a wide range of templates, and the best part is that you can edit your videos with perfection. It is an all-in-one video editor, so you can edit your videos as you like; there are no limits.
b) Intermediates
Intermediate users know a bit about video editing. They are familiar with some tools and different video editors. For intermediates, we would recommend online tools and desktop tools such as Adobe Elements, Cyberlink PowerDirector, and Filme. They can also use mobile applications, such as Kinemaster and VivaVideo.
c) Experts
If you are an expert in video editing, then creating an invitation is just a piece of cake. However, if you want to save yourself from time-consuming editing, you should go with templates. You can download templates for Adobe Premiere Pro, DaVinci Resolve, or Final Cut Pro. The templates can save you a lot of time. You can also use Filme as it has got stunning templates for creating wedding invitations. You can try it and create an amazing video for free (needs a paid plan for watermark removal).
Part 3: How to Use the iMyFone Filme to Make Your Wedding Invitation Video - (Window & Mac)
Filme is an advanced yet beginner-friendly video editor that can help you create stunning videos without any hassle. There is no experience required for using Filme; you can start creating your wedding invitation video right away. It is perfect for beginners who have never used any video editor before and for professionals who want to save time.
Features of Filme
If you're wondering why Filme is worth buying, here are the key reasons

The feature of Filme that makes it perfect for wedding invitation videos is Fast Video. Filme's slideshow maker is Fast Video, and it has dozens of templates. You can easily find the perfect wedding invitation template and get your invitation video ready in a few clicks.
Filme offers almost all tools. From basic tools (cut, crop, resize, speed, etc.) to advanced tools (voice changer, filters, screen recorder, audio editing, etc.), it has everything.
After creating a slideshow, the video can be edited in the video editor. Here, you can add text to the video, add effects, apply transitions, and make your video mesmerizing.
Filme has a library for music and sound effects. All slideshow templates have suitable music, but you can also add your own.
The video can be exported in different formats. So, you can easily get any format according to your needs.
How to Use a Template to Design a Wedding Invitation in Filme ?
Step 1: Download Filme from the official website. Install and open it on your computer. After opening it, you will have different options to choose from. For creating wedding invitations videos, click on Auto Create.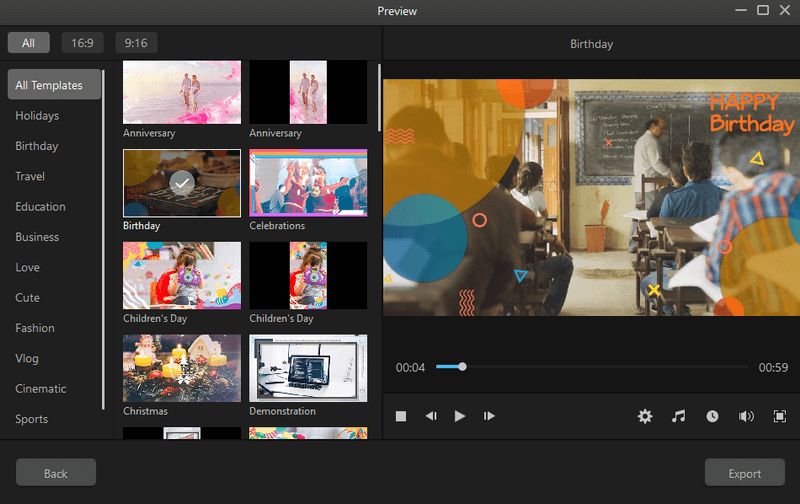 Step 2: You need to import the images for creating a video. You can select images according to the theme. Click on the "+" button and add images. After importing images, you need to arrange them as you like. Click on Next.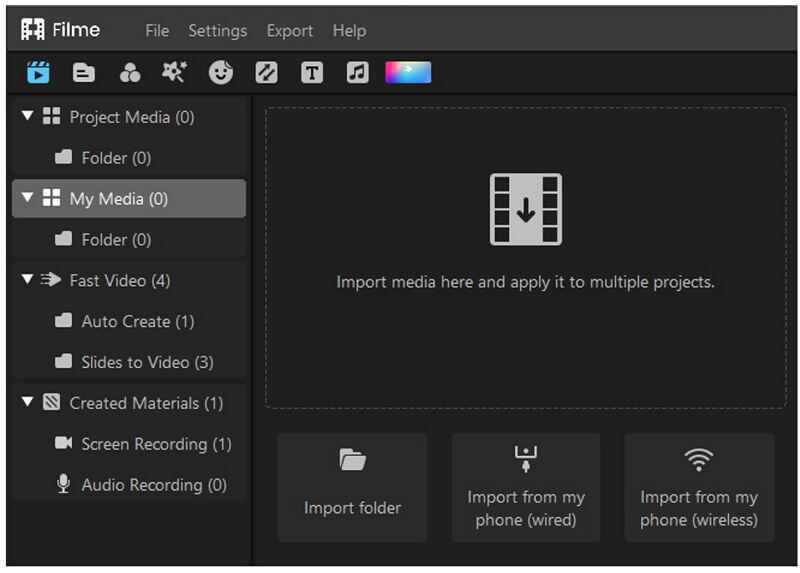 Step 3: You are ready to select a template for the video. There will be various templates. You can go to the Wedding category to select a suitable one. The templates are available in 16:9 (landscape) and 9:16 (portrait); you can select any of them. Filme will apply the template to your images and show the preview.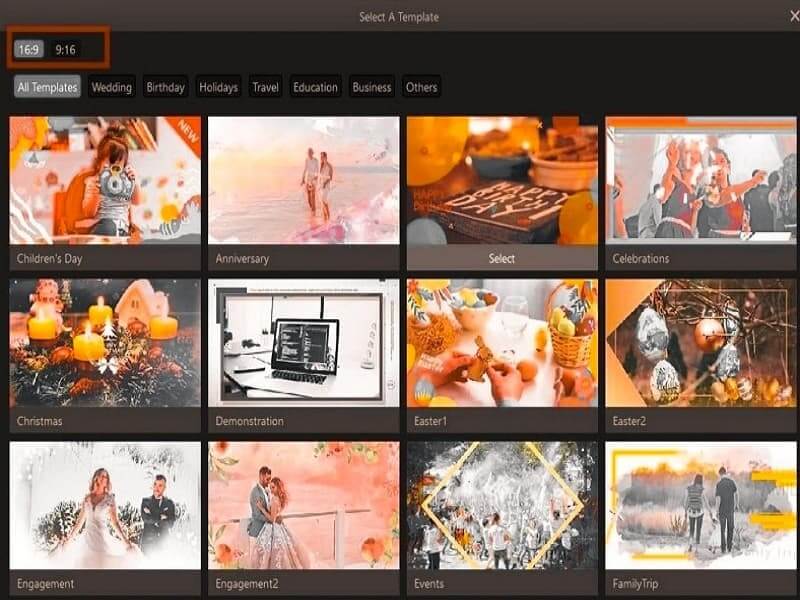 Step 4: You can add music to the video and adjust the duration. Music can also be added while editing the video. Finally, click on Export. The file will be exported, and you will see it inside the Project Media.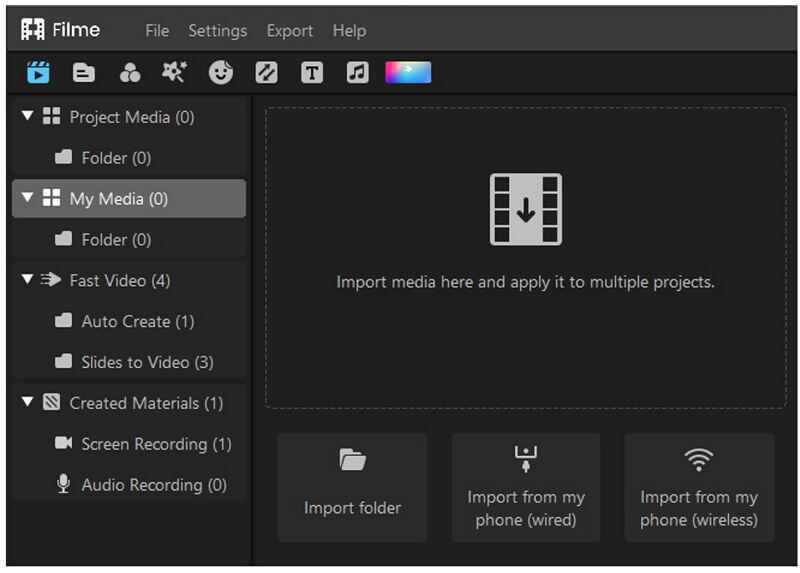 Step 5: Drag the video to the timeline for further editing. Now, you can add effects, filters, text, music, or anything you like. You can select anything from the above menu. For instance, move the playhead to the moment where you want to add text. Click on the Text menu at the top. Select any text you like and add it to the timeline. Now, you can edit text and write whatever you want.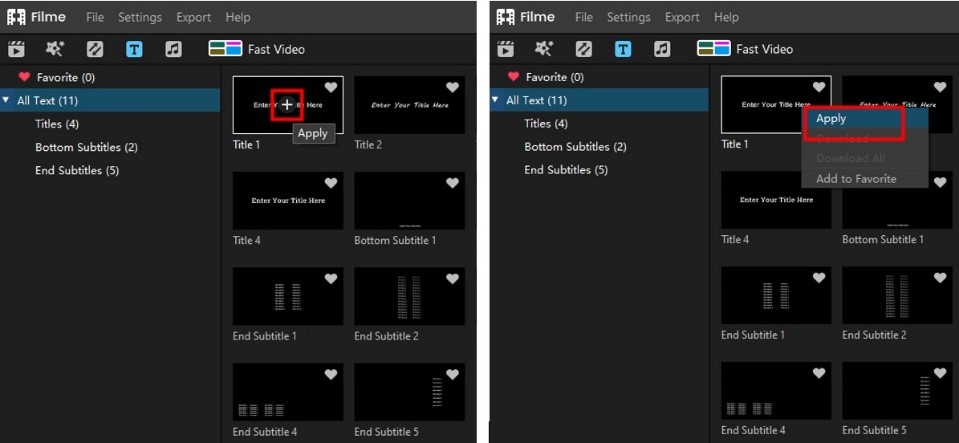 Step 6: After edits, click on the Export button. Select the settings and click on Export
Final Thoughts
It is very easy to make a wedding invitation video now. You can do it on your own. There are various sources for wedding templates free download, and we have shared a few of them. We have explained what you need to create a wedding invitation video and what tools you can use. For your ease, we have shared the step-by-step method of using Filme. You can download it now and start creating your wedding invitation video on your own.