IGTV or Instagram TV is an extended video version of Instagram that allows you to share videos for more than 15-seconds on your IGTV channel. IGTV videos are available on IGTV App as well as on Instagram.
Soon after the addition of the IGTV feature, Instagram increased its weekly downloads at an unprecedented rate, making it an important promotional tool for achieving your business goals by reaching a large audience.
This article will walk you through the best IGTV video downloaders for your device, whether it be an iPhone, Android, or online IGTV video downloader tool to help you save your favorite IGTV content without any obstacles.
Part 1. Why You Need IGTV Video Downloader
The inevitable question that follows is the need for an IGTV video downloader when you can just watch them on IGTV?
The answer to the question is simple: if you're someone who likes to collect and save the content videos, you find them interesting on IGTV. Then you will require the best IGTV video downloader for your content collection.
Moreover, it also allows you to watch content offline without needing internet or Wi-Fi. That way, through IGTV video downloaders, you can easily save content offline, such as tour guides, tips, suggestions, debates, and much more.
To illustrate with an example, suppose you're traveling somewhere new with a lost internet connection trying to access a tour guide. But with IGTV video downloaders, you can save them offline and use them whenever you need them without any problem.
Also, if you're a budding influencer, content creator, or a businessperson, you can download your own highly edited videos and use them on other social media platforms.
Below we've curated a list of IGTV Video Downloaders for you! Happy Downloading!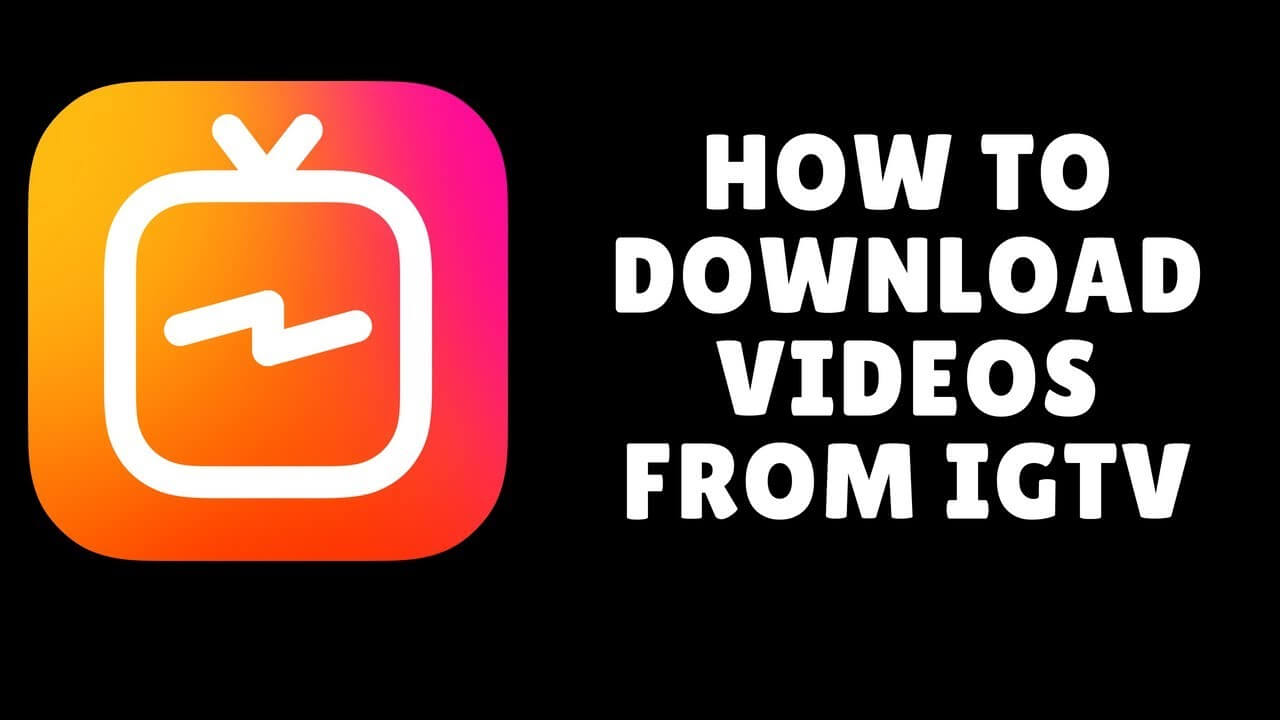 Part 2. Best 8 IGTV Video Downloaders [ 3 Online & 3 iPhone & 2 Android tools ]
3 Best IGTV Video Downloader Online:
1.Ingramer: Marketing Tool for Instagram
Ingramer is an AI bot that helps you reach out to a potential audience for your products, content, and influence through its in-built smart tool features. Ingramer acts as a social media manager looking after your posts, content, client, and customers reach all at once.
Ingramer offers online services for video and photo downloading for social media platforms such a Twitter, Facebook, and Instagram. For Instagram, it provides both photo, video and IGTV video downloading online service that anyone can easily access. Ingramer IGTV downloader online is easy to use where you just have to enter the link of the IGTV video you wish to download and then simply download it on your device with one simple click.

Pros:

Easy to use

High-Quality Videos

Quick and easy downloads

Secure downloads

Free to use
Cons:

Available online only

No Ingramer App available yet
SaveIGtv is another IGTV video downloader online website that can be accessed free of cost to download IGTV videos effortlessly. It is an online tool that can be used to download IGTVs anywhere, anytime by simply visiting their website and pasting the link of the video one desires to download. You can download high-quality videos in the quickest way possible.
Pros:

Fast Downloads

Convenient to use

No Ads

Unlimited downloads
Cons:

Downloads IGTV only

No application available
3.DownloadGram
DownloadGram is an IGTV video downloader that is available on the web only. As many people hesitate to download third-party applications on their devices or work using a desktop, laptop, or MacBook for them, DownloadGram is one of the best options available on the web.
It is a free Instagram video and IGTV downloading tool available that helps download IG posts in the most appropriate way possible. DownloadGram website has a basic design and a pretty straightforward process of downloading videos quickly.
DownloadGram is the best online tool for people using a PC or laptop while working without any argument.

Pros:

Easy to run

Fast downloads

Trusted site

No Ads

Good website design

No fee required
Cons:

Takes time to download large files
3 Best IGTV Video Downloader iOS :
1. Reposter for Instagram
Reposter for Instagram is a third-party application that you can download from the app store on your iPhone for free. Reposter application for Instagram will help you download Instagram posts, reels, and IGTV videos for up to 10 minutes on your device.

All one has to do is copy-paste the link of the post or IGTV they wish to download on the Reposter application and tap the preview option. The post will automatically load itself and then can be downloaded by hitting the share icon at the bottom of the screen.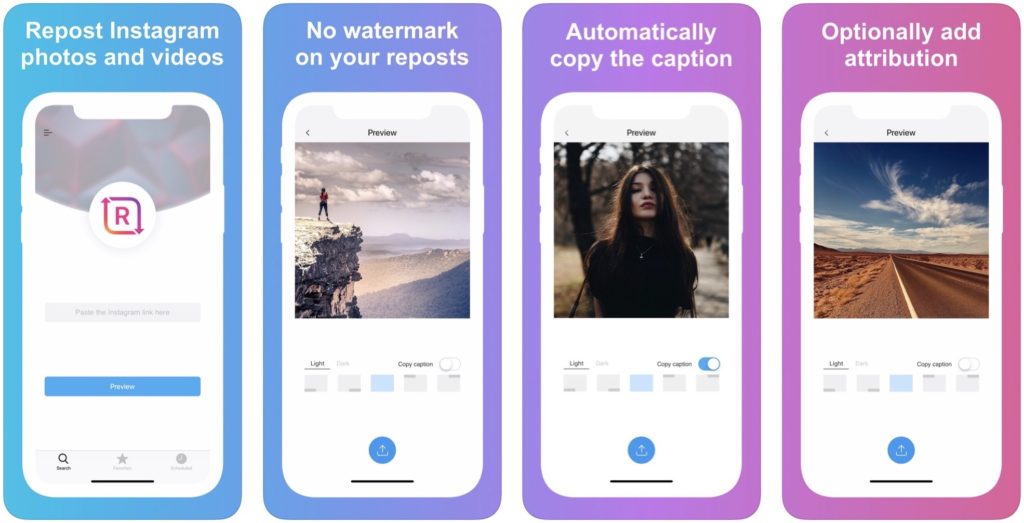 Pros:

Secure downloads

Easy navigation

Free to use

No download limits
Cons:

Available on iOS only
2. InSaver
If you're an iOS user, then read about this specifically designed video and IGTV downloader found in the App Store. InSaver makes it agreeable for iPhone and iPad users to download videos from Instagram. The download procedure is basic and requires you to copy the link (of the photo or video) and then tap on the 'Save' icon from available options.
InSaver application is simple and doesn't require a tech-savvy person to fathom how it works. iOS users can download this app for free from the App Store by typing the name 'InSaver.'
Pros:

Built specifically for iPhone Users

Instantaneous Downloads

Manageable

No download restraints
Cons:

Nagging Ads

Instances of failed downloads
3. Siri Shortcuts App for Downloading IGTV Videos
iOS 12 users can download the Siri Shortcuts Application from the App Store and make use of it to save IGTV videos to their gallery. The Shortcuts app makes it viable for users to access the Instagram option to save videos and IGTVs directly in your camera roll by simply adding the video's URL to the shortcut and downloading it.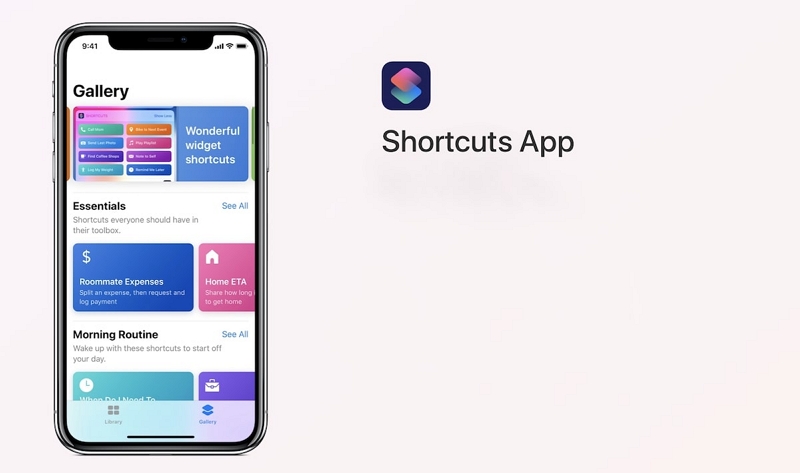 Pros:

IGTV and Video Downloads

Free to use

Repost Option
Cons:

Available on iOS 12 only
2 Best IGTV Video Downloader Android:
1. InstaSaver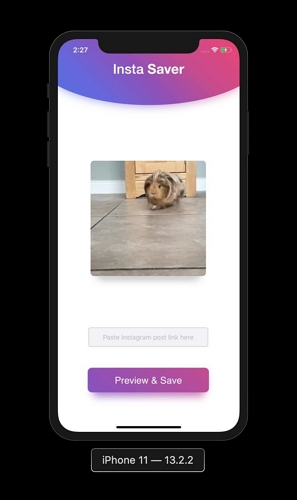 Are you looking for an application with a clean record that helps you save Instagram photos, videos, reels, and IGTVs on your android device? Then InstaSaver should be your go-to IGTV video downloader. Not only does it keeps Instagram posts with simple steps, but it is probably the only application without ads popping into it every minute.
As an Android user, I've been using InstaSaver for the last few months to save my favorite posts without much hassle instantly.
Pros:

Free Download

Small app size

Unlimited free downloads

No advertisement

Safe application
Cons:

Requires good internet speed to download files
2. Story Saver for Instagram Video Downloader Instore
This IGTV video downloader app is my all-time favorite app among all the Instagram video downloaders. It has been built with a simple interface that allows you to download videos from Instagram with simple copy-paste.
With this best IGTV video downloader, you can download IGTVs and photos, videos, reels, and stories. Like most video downloaders, you just have to copy the URL of the video, paste it on the application, and the video will appear on the screen within a few seconds, ready to be downloaded.
On top of all that, this application offers various additional features such as photo editing, collage maker, and resizing pictures all in one single application.
Pros:

Easy to handle

Secure application

Free downloads

Additional features
Cons:

Crash Problem

Full of Ads
Part 3. Editor's Choice for Making Your IGTV Video Better
After downloading IGTV videos, your next step should be to edit & modify the videos to make them look attractive to viewers using an enhancement tool. For that, we would recommend you to use iMyFone Filme Video Editor to sprinkle the magic of creativity and originality.
iMyFone Filme is a swiftly growing video editor that helps you capture awe-inspiring moments and craft videos in the most imaginative way possible. It is an easy-to-use editing tool that assists in creating professional-looking IGTVs with its useful features using multiple layouts, filters, animations, and templates narrating the concept behind your videos.
Key Features of iMyFone Filme:
Image editing

Add effects, filters, and animations

Add music

Quality options

Offers Transition editing

Offers different video formats

Basic editing tools

Good Performance

Affordable Price
iMyFone Filme is a new video editor that helps you edit your normal videos into professionally edited videos in no time. It is the perfect video editor app for beginners entering the editing world without much expertise in the tech department.
It is important for anyone looking to grow their brand or business to craft eye-appealing videos to get more social media engagement for your IGTV channel or any social media platform, for that matter. Without creative content, I can hardly believe that anyone will be able to make it out here. Rather they will be lost under the tough competition these platforms offer.
Final Words
This was our list of the best 2021 IGTV video downloader applications and tools for iPhone, Android, and Web. All the applications mentioned above will help you download high-quality IGTVs from Instagram in a manner of a few minutes only.
What are you waiting for? Go download the best-suited application for your device and save your favorite IGTVs from Instagram to your content collection!