How to Post a Video from Facebook to Instagram
If you're asking the question, "How do I share a video from Facebook to Instagram", you're probably not aware of the close integration that Facebook has been building into these two major platforms that they own. There are at least three ways in which you can post a video or share a video post from Facebook to Instagram, but certain conditions need to be met with each of them.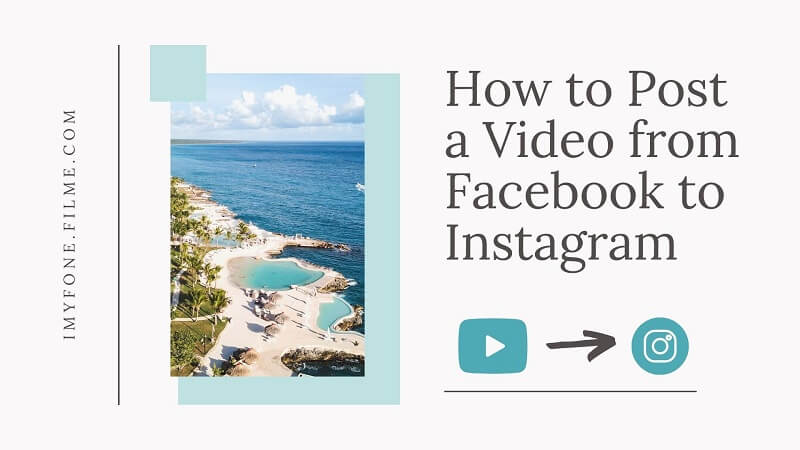 Method 1: Download, Modify, and Upload
The first method is for posts or videos that have already been published. For these types of videos, you can easily download them using an online service, edit them with a proper desktop video editor, and then upload them to Instagram on your desktop or your phone. We'll show you how to do all of this on a desktop computer.
Step 1: After logging in to Facebook on your computer, download the video by copying the URL from the browser's address bar when you're on the video page, not the main feed.
Step 2: Go to the site. Hit Download and wait for the video to be processed.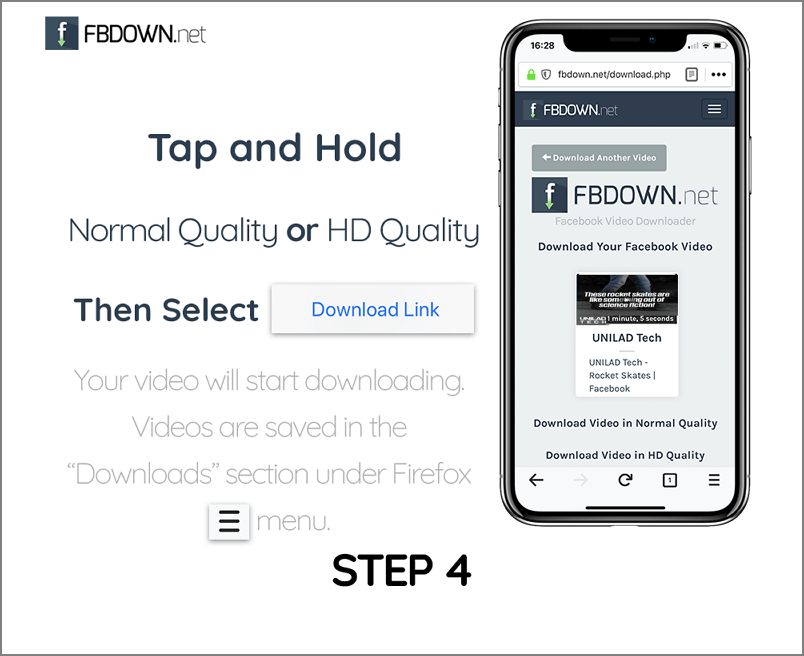 Step 3: Finally, select the video quality and click Download to save it to your desktop.
Step 4: Next, install iMyFone Filme on your desktop and import the video by simply dragging it to the interface. When you see it in the media library, click the + symbol on the thumbnail (when you mouseover) to bring it into the timeline for editing.
Step 5: Editing with iMyFone Filme: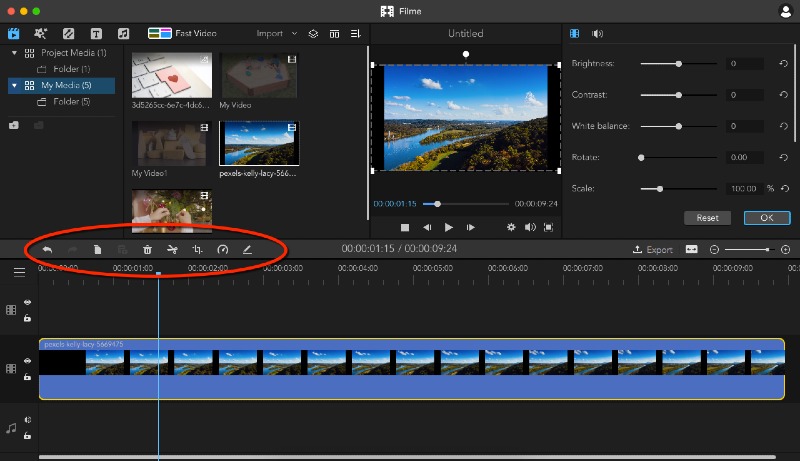 a. First, tidy up the video with the Trim and Crop tools to remove unwanted bits or exclude certain objects on the screen. Rotate the original video for better platform fitting.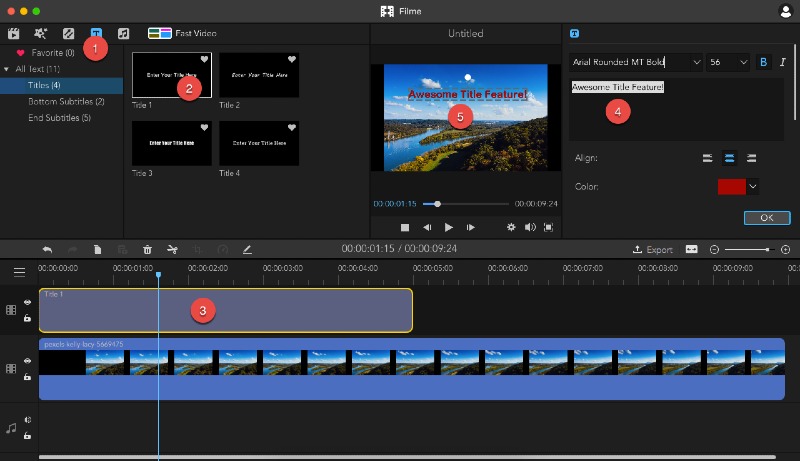 b. Next, use the tools on the top left to add filters and text to make your video look more professional. You can also use the royalty-free music collection to add audio tracks as background music.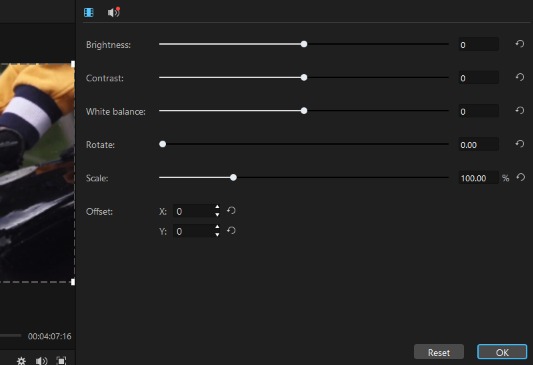 c. After that, double-click the video track on the timeline and edit attributes like color, contrast, and brightness in the editing pane on the top right.
d. Optionally, you can record a voice-over track from within Filme, which gives a unique flavor to the video.
e. When you're happy with the results, click Export to save the file again to your desktop.
Step 6: The video can now be shared to your Instagram account on your desktop.
This is the best way to post a video from Facebook to Instagram because you get to enhance the quality and make it perfect to potentially go viral.
Also Read:
Best Way to Use IGTV on Instagram >>
Method 2: Link your Facebook Page to your Instagram Account
If you don't want to manually post videos to both platforms each time, you can link your Facebook page to your Instagram account. Here's how to do it:
Step 1: Go to your Facebook page and then click Settings to go to the main settings.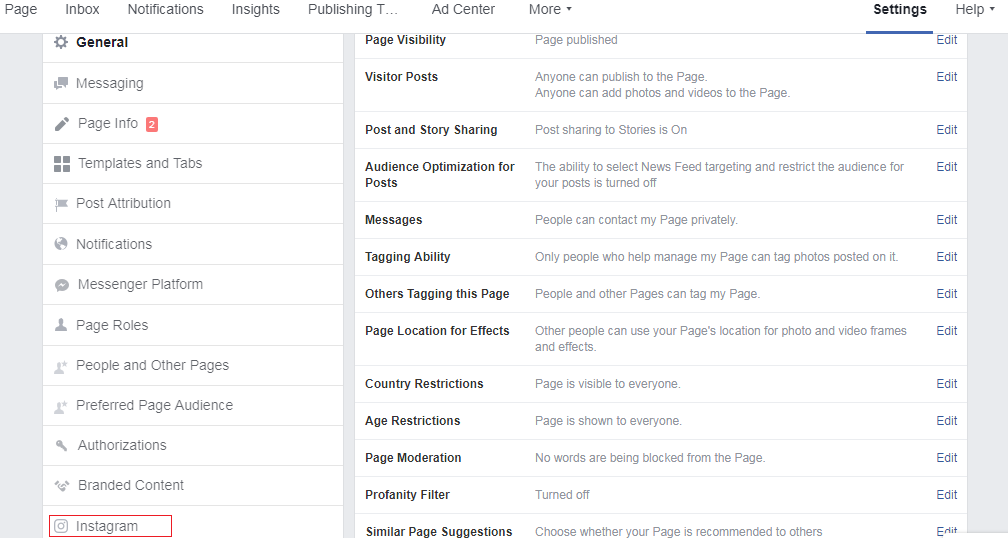 Step 2: In the left panel, look for and click on Instagram. Log in when prompted.
Step 3: Once the page is linked to Instagram, check the Facebook page settings to ensure that the Post and Story Sharing feature is turned on.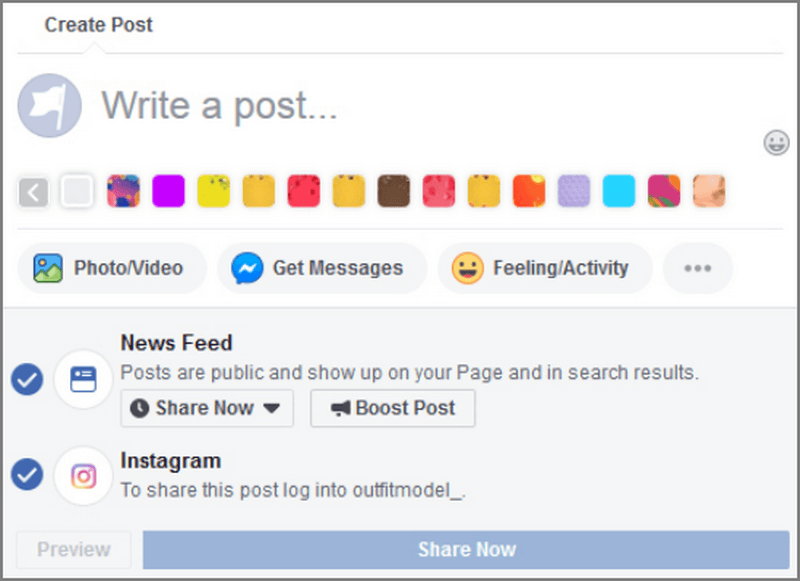 That's it! Now, when you publish a video or image on your Facebook page, it will be cross-posted to your Instagram account. Just make sure you check the box each time you create a new post (see above screenshot.) The content will be the same, of course, but it saves you a lot of time and effort by eliminating duplication of work.
Method 3: Use a Social Media Account Management Tool
Advertising agencies have mostly migrated into the realm of social media account management, and most of them use tools like HootSuite, HubSpot, and CoSchedule to organize their clients' social posts prior to publishing. But you can use it as an individual as well. All of these platforms give you the benefit of not only posting to multiple social accounts at a time, but you can also schedule your posts, see follower engagement, and even get valuable analytics data to see how your campaign is doing. Each platform has a unique process flow for cross-posting and reposting, but here's the general overview using HootSuite as an example:
Step 1: Assuming you've already integrated your social accounts with HootSuite and authenticated them, the first step is to create a new post and populate the pop-up with the account profiles of where you want the posts to be published. In this case, your Facebook page and your Instagram account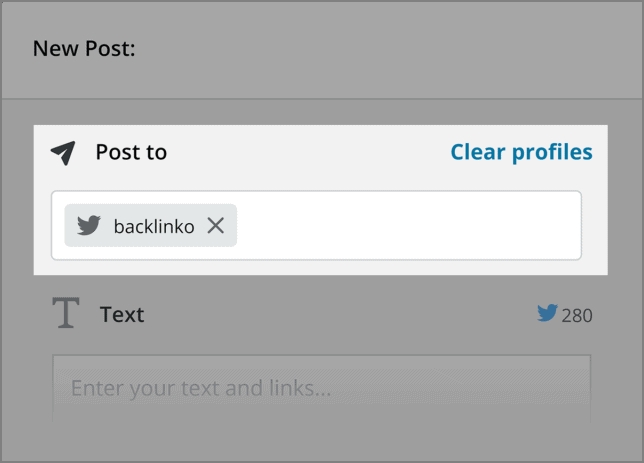 Step 2: Follow the steps on-screen to write the text, upload media, and preview the post.
Step 3: You can now directly publish the post to both platforms or schedule the post for a later date and time. This gives you the benefit of being able to prepare your content well before publishing time.
Each of these social management platforms offers unique features, but all of them give you enhanced visibility into how your posts are performing on each social media account. Using this data, you can put more effort into the one that's getting the most results. It also helps keep your ROI at healthy levels when running paid ad campaigns.
Frequently Asked Questions about Crossposting to Facebook and Instagram
Why Can't I Post From Facebook to Instagram?
If this feature isn't working for you, it could be due to one or more of the following reasons:
You're trying to post from your Facebook feed to Instagram. This method only works with Facebook Pages, not your personal feed.

You're trying to share the post after publishing. This is currently not possible from within Facebook Pages.

You haven't linked your Instagram account as described in Method 2 above.

You don't have an image or video in the post - you need to have a single piece of media content in the post in order to crosspost.
Should I Share the Same Post Content to Facebook and Instagram?
Ideally, you should create unique posts for each platform since a lot of your audience is likely following you on both platforms. There's a chance that they'll stop following you on one of the platforms, which is something you definitely don't want happening. However, in many cases, it makes sense to promote the same post on both platforms, especially if you're targeting a very specific audience.
There are arguments for both sides, of course, but the decision to post the same content across both platforms should be based on what resources are available to dedicate to social media work.
And Finally…
When crossposting videos from Facebook to Instagram, it's always better to run your video through a video editor like iMyFone Filme. This allows you to polish your videos into something more sophisticated that your target audience can really latch on to. It also makes the video more likely to go viral, and that's what every brand ultimately wants, isn't it?