Everyone wants their wedding to be perfect in every aspect, be it the clothes, speech, or cake; everything is to be on point. Video messages are becoming popular nowadays, especially due to lockdown in some places.
10 Creative Ideas | What to Say in a Wedding Video Message
If you want to make a funny wedding video, i would recommend iMyFone Filme for best wedding video maker to store your wedding memory. You can make great wedding videos in some minutes, and add background music like pop music, light music, electronic and rock music, cinematic music to your video easily. you can upload wedding video to facebook, vimeo, youtube with single click. So download Filme to make wedding videos now.
Video wedding messages are of three categories. In one you must wish the guests, in the other you should pay your apologies for not being physically there, and last, to all, there should be a message from the groom to the bride, and vice versa. Well, read till the end to find amazing and unique ideas for wedding video messages.
1. Share a funny moment from your own married life
Your wedding video message can be comedy as every group of friends has a comedian to light up the mood with their crazy antics and jokes. If you are the one, then go for what you do the best. Give a laugh to everyone present in the event and make it more joyous for the couple and their family. You can even share a funny moment from your own married life and tell the couple what they are getting into.
2. Sing a song that portrays your feelings for the happy couple
Every group of friends is bound to have a singer too. It does not matter the singer is good or bad; you can always sing a song that portrays your feelings for the happy couple. Some people love to sing, but they are just so of the keys that it becomes hilarious. So, if you are one of them, then don't be embarrassed as your friends would still love you and enjoy your performance. But, if you are a good singer, then it is a plus point. In both scenarios, people will enjoy your performance.
3. Imitate the bride and the groom
You can go for acting. Like you can perform a scene from one of your favorite movies that you used to watch together or bride/groom enjoyed. You can even imitate the bride and the groom and make a funny skid for them. If you have this hidden actor in you, go for this idea and record yourself in your actor persona. It will be fun to watch during the event. A great laugh, I might say!
4. Read poetry that you wrote for the happy couple on their special day
You can read poetry that you wrote for the happy couple on their special day, or you can read poetry that you think fits the couple. The poetry can be heartfelt, or it can be funny too. You can record yourself while reading it and then share it on their special day to make your presence known. This is a great way to entertain the guests and make the day even more special with these recorded messages.
5. Recount the past moments
If you are the best friend of the bride or groom, you can always recount the past moments. You can tell the story of how you met or how you spent your college and school life. You can share funny, awkward, embarrassing moments and make the couple smile. You can assure the couple that they will always have a best friend by their side that they can count on. We all know that covid-19 has made it difficult for many of us to join our loved ones in their happiest or saddest moments, but with these video messages, you can always share the moment with them without much. It is not the same as actually being there, but it is still something. At least your loved ones will know that you are there for them.
6. Scream and pump your fist
There is always someone who is overly excited about the wedding, and they will make sure that you know by screaming and fist-pumping like in one of the songs of Pitbull. You can record this and send it to the couple. They will love to enjoy it after coming back from their honeymoon.
7. Share the fooatage when you get emotional and tear up
Marriages always make you emotional! So, if you are recording a message for the newly-wed, you are bound to get emotional and tear up! But don't cut that part, as your emotions will show how heartfelt your message is! Go for it, peeps! Don't be embarrassed about being emotional! This is not the event to hold back on your tears and emotions!
8. Advise from your personal experience
Now, if you are an experienced person, you should advise from your personal experience to help them understand what they have in store for them! Tell them how there are going to be fights and arguments but how they should be understanding for each other!
9. The wedding date
If you are on a wedding date, then don't worry! You may not know many people at the event, but you can definitely leave a beautiful and memorable message for the newlyweds.
10. Be honest and sincere
The message has to be heartfelt to be memorable! You just have to be you and share a memory or an observation! The message doesn't have to belong! It can be short too but try to be as honest as possible to make it look sincere!
50 Samples of Wedding Congratulations Notes
If you want to create the perfect wedding greeting card or video, you better get ready to add many sentimental things, along with good wishes. But if you don't have anything to say and feel pressure, then it's better to say nothing. Otherwise, it will hurt the couple's feelings. Here are some of the ideas for wedding cards.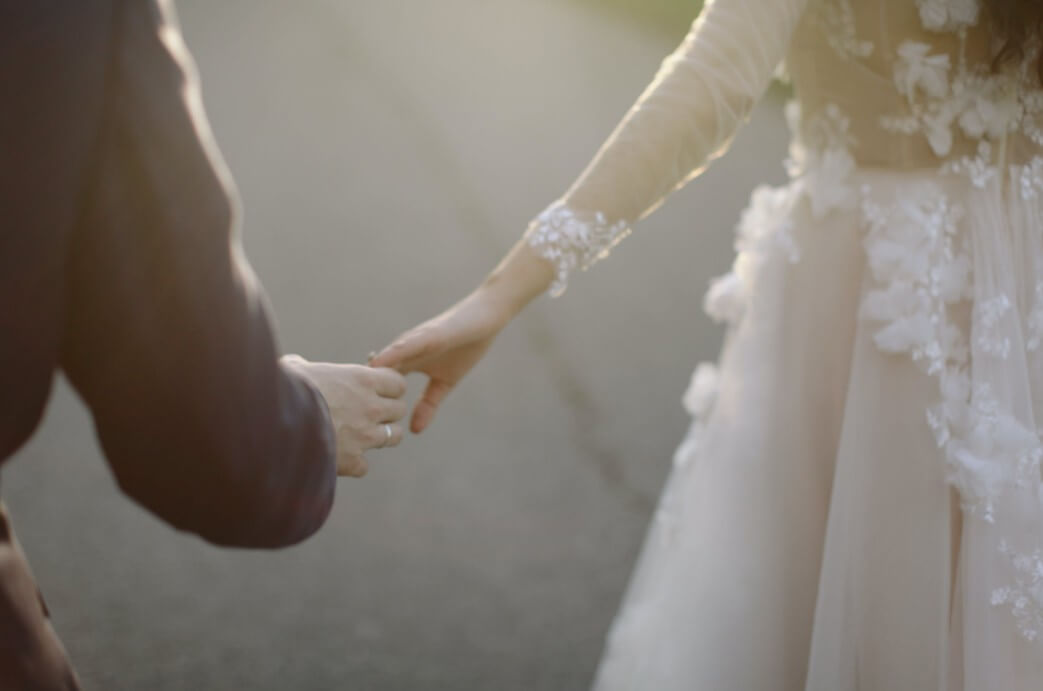 Congratulations
It is a must that you congratulate the couple for finally tying the knot and getting together in a pure way. Even if it's not your style, it is necessary that the couple be congratulated in a heartfelt way.
Wedding wish
You can add many things that you wish for the couple to achieve, especially if you are close to the couple. Think about what you could write that the bride and groom can enjoy and will make them have tears of gratitude, and just write it down in a beautifully poetic way.
Thank them
Don't ever forget to thank the couple for having you over on their biggest day, as this expresses how much you mean to them.
A warm closing
Always send your letter in something warm, like hope they have a bunch of mischievous kids to keep them on their toes before signing.
Wedding Congratulations Messages for Cards
There are many things you can write while composing a letter for a couple, depending on the closeness of the relationship between you both. If you are close to them, then you can add a lot of personal thoughts or little memories you have kept in your heart, like you both bunking classes together or something along those lines. If you only know one side of the couple and not the other person, it still doesn't matter! A heartfelt letter is never disregarded, so you better be saying a lot of nice and sincere things in your letter. Some of the ideas are given below:
Wishing Better Bonding for Future
"I hope through the years you become even better friends and share every possible kind of happiness life can bring. Congrats."
Wishing for Everlasting Joy
"May your marriage be filled with all the right ingredients: a heap of love, a dash of humor, a touch of romance, and a spoonful of understanding. May your joy last forever. Congratulations!"
Wishing for Love Growth
"Your wedding day may come and go, but may your love forever grow. Congratulations to the perfect couple!"
Wishing for Passing Storms With Love
"Through the storms of life, may your love for one another be steadfast and strong. Wishing you joy and happiness on your wedding day. Congratulations!"
Wishing for Upcoming Adventure
"Congratulations on finding each other! Your greatest adventure has just begun."
Wishing for even Better Future Memories
"Congratulations to you both on your very special day! May your wedding be filled with special memories you can treasure forever!"
Wishing Simply with Congratulations
"Congratulations on tying the knot!"
Wishing for Complementing Couple
"You guys are great together. So happy for you two!"
Wishing for Becoming One
"'Two become one'- what a beautiful thing. Congratulations!"
Wishing Shortly and Simply
"Heartfelt congratulations."
General Messages of Congratulations for a Wedding
Newly-weds enjoy this activity together when they open the gifts and cards from the guests. They enjoy reading heartfelt wishes and messages from their loved ones. So, make sure to write up a message that makes your personality shine! You can be a person of simple words, but if they are heartfelt, they can be seen in your message. You can keep your message short and simple, but it will still make the couple smile as this is who you are, and if they know you, then they will be happy to read your simple words too! Here are some charming but simple congratulatory messages.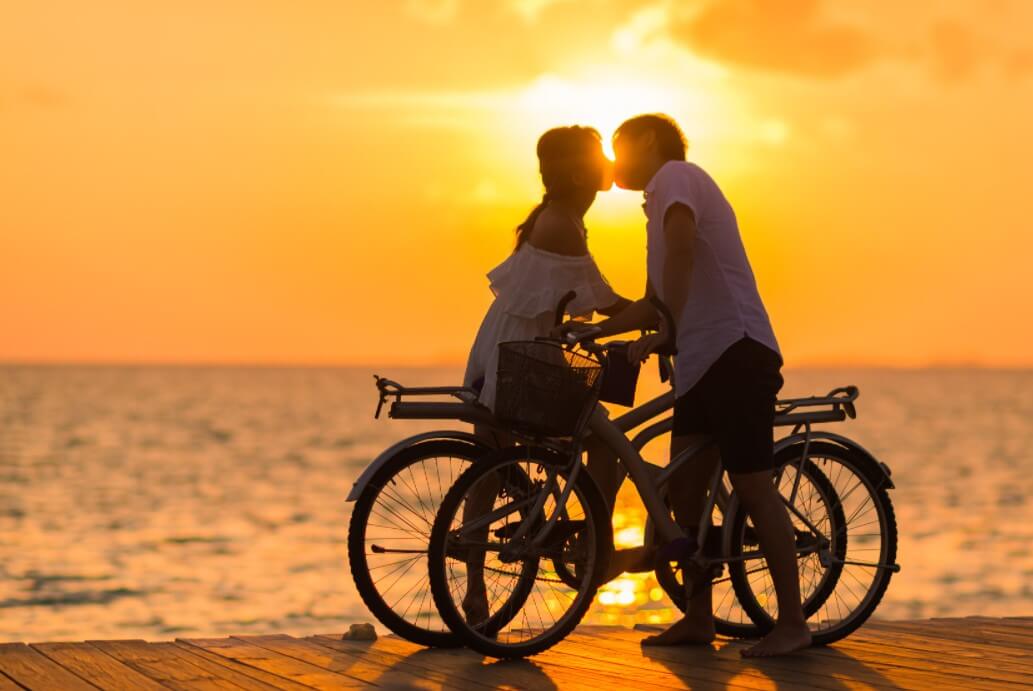 Sweet and Simple
"Best wishes!"
Showing Happiness with Words
"We're/I'm so happy for you!"
Wishing Love
"Wishing you lots of love and happiness."
Wishing Happiness filled Long Marriage
"Wishing you a long and happy marriage."
Wishing Best Future
"Wishing you the best today and always."
Showing Happiness by Celebrating with them
"So happy to celebrate this day with you both!"
Wishing for Fun Future Ahead
"Best wishes for a fun-filled future together."
Wishing for Dreams and Goals
"Wishing you the fulfillment of every dream!"
Wishing for Unchangeable Love
"Time flies, and things change, but I wish that your love for each other would stay unchangeable."
Wishing for Unwavering Belief in Love
"You've made me believe in true love. And I hope my belief will be unwavering forever because it seems like you'll stay together until the end."
Humourous Congratulations on Your Marriage Messages
To give a good laugh to the new couple when they are reading cards is a great way to wish them a very happy marriage. When you have to write up a joke, it sometimes comes off as sarcasm, and it can hurt the others! So, be cautious while writing up a funny message for the couple! I would not want to spoil their day! Make sure not to even make fun of divorce, as this may dampen the mood! So, think before writing a funny and humourous congratulatory message for the newlyweds. Here are some of the messages that you can use on your card!
Free Food Fun
"Thanks for inviting us to eat and drink while you get married. Congrats!"
Funny Toilet Cleaning Comment
"Our marriage advice: love, honor, and…scrub the toilet."
Fun on Extra Booze
"Thanks for the free booze. Best wishes on a long, happy marriage."
Funny Wrestling Match
"Marriage marks the end of a love story and the start of a wrestling match. Wishing you the very best of everything anyway."
The secret to Happy Marriage
"I'll tell you the secret of a happy marriage. It remains…a secret to all! Wishing you all the best of times ahead."
Funny Way to Wish for Getting Two Gifts Now
"On your wedding day today, you have now become two from one. Does that mean I will get two birthday gifts from you both every year?"
Advising to be Good for the Partner
"As Bill and Ted said, 'Be excellent to each other.'"
Wishing for Fun more than Drama in Future
"Getting married is like going to drama school. May there be more comedy than melodrama."
Funny Wish to Annoy Partner
"Marriage is so beautiful. You have finally found that one person you get to annoy all through your life."
Funny Wish with Extra Gifts
"Today, I realized that life is not fair for single people like me. Until now I had to buy you a gift only once a year on your birthday. Now I have two birthdays plus a wedding anniversary to buy gifts for. Congratulations to my best friend on tying the knot."
Future Hopes for the Couple and Their Happiness
Getting married is such a great moment for couples that to make their day even happier, you should express your happiness and excitement for them with some great advice and well-chosen words. Along with congratulations, you should give them some best wishes and prayers too! Make sure that your words reflect your personality! Here are some of the messages for their future hopes and their happiness.
Don't go to bed mad
"Our prayer for you: That you never go to bed mad and enjoy each other every day of your lives."
God bless you
"May God love and keep you all the days of your life."
Toast
"Here's to a great wedding and an even better life together."
Well wishes
"May your marriage blessed with love be an everlasting source of strength for you two."
Good luck
"All the best, and good luck for the future."
Strength for each other
"As God's blessing enriches you both, look to each other for strength."
Forgiveness is the key
"Lean on each other's strengths and forgive each other's weaknesses."
Enjoy your life
"Eat, drink, and be married!"
Best wishes
"Wishing you everlasting happiness!"
Lifetime happiness
"Wishing you a lifetime of the greatest joy, love, and happiness."
Advice for the Happy Couple
There are so many things and situations that a couple has to face together! So, if you are married, then it will be a great help to advise the new couple! You can write up the advice on a card or record your message and send it to them so that when that particular situation may arise, your advice can help them tackle the situation. Some of the encouraging words to write or record are: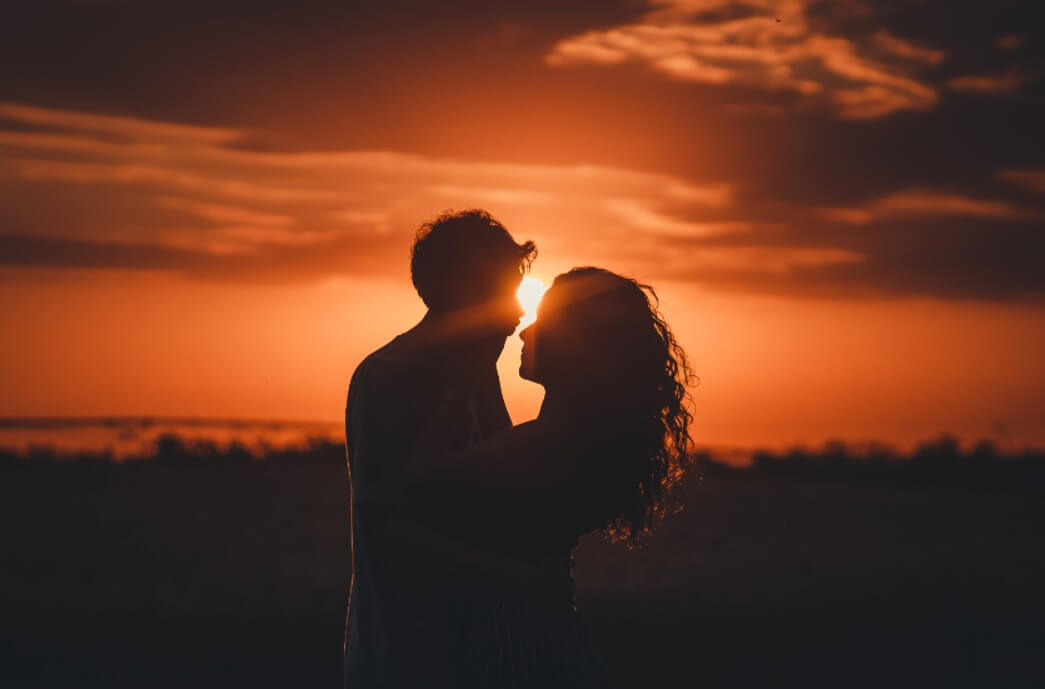 Fight for your way
"No matter what life throws your way, I hope you are always as happy as you are on this day. Happy Wedding Day!"
Remember your feelings
"Never forget the love you feel for one another on this day. Congratulations on your big day."
The right and the wrong
"Don't forget, in marriage, one person is always right, and if you are the husband - it's not you. This advice will make your life a lot easier! Congrats on the wedding!"
Choose your battles wisely
"If I could offer you one piece of advice, it would be to choose your battles wisely. Congratulations on your wedding day."
Never forget the love you hold
"Even in your darkest times, never forget your love for one another on this day. Love you both!"
Take your time to understand
"On your wedding day, I'd like to offer you some advice from this married lady. Devote some time to understanding one another, and life will be beautiful!"
Give and get
"If I could define marriage, it would be: You give, and you give, and you give. And one day, you realize it was all worth it. I am so happy you two found each other."
Befriends forever
"Congratulations on your wedding! May you always remember to be friends first. Love you both!"
Don't sleep angry
"A piece of advice I got on my wedding day and I want to pass on to you is: Never go to bed angry. It has saved me so much strife :) Love you!"
Take help from each other
"Congratulations! In the good times and the bad, remember to lean on each other whenever you need a true friend. That's what marriage really is all about."
Built your love
"It's the little things that turn into big things in a marriage. Put in a bit of work every day, and soon enough, you'll have built a lifetime of love. Congratulations on starting your story as a married couple!"
Love more than yesterday
"Not that you need it, but I want to give you both a piece of advice. Choose. Love.Every. Single. Day. Congratulations, and I look forward to seeing what the future holds for you."
Examples Based on Your Relationship
A wedding letter is written based on the closeness you have with the couple. Here are some examples of how you should write a letter based on your relationship.
Best friend
If you are one of the couple's best friends, then you can write something like how happy you are for their biggest day and how you can't wait for the honeymoon pictures along with the wedding album.
Parents
If you are the couple's parents, then you can write something like how you can't remember the last time you saw them this beaming and happy. And congratulate them on their wedding, and wish for a great future filled with adventure.
Brother
If you are the bride's brother, then you can say something like how you are thankful for her to be the best sister, and even if you both had ups and downs, still she always saved you from any harm, and how strong of a pillar she was to you and say that you love her.
Colleagues
If you are the couple's colleague, then you can say something humorous like, don't you dare think about work while being on your honeymoon, and enjoy your time with your wife/husband. Also, congratulate them and say something like I hope you come back tanned and have the best vacation of your life from now on.
Cousin
If you are cousins with the bride/groom, then you can say something like how even though you both are not siblings, you always considered them sister/brother. And also say that you are happy for them, and thank them for having you there.
Religious friend
If you are a religious friend of the couple, then you can give them blessings from your side and express your gratitude for having you over. Say something like how you are curious to know what God has planned for them in the future.
Family friends
If you are a family friend of the couple, then you can say how you remember the times both of you went to a lot of functions together and had a blast, and how glad you are for them for finding the best spouse, and how he is also a part of this big family both of you are. Congratulate them in the end, and thank them for inviting you.
Tips for Writing a Great Wedding Congratulations Message
When writing a letter or message, always keep something's in your mind, they are stated below, especially if they are getting married soon.
Quotation
Always remember to write a quote or any romantic or cute poem at the end of your letter or anywhere else you like.
Jokes
Always add some kind of a funny or humorous line, like I remember when back in the days you used to wet your bed or something embarrassing to lighten the mood but nothing insulting.
Personal thoughts
Always add someone personal or your personal thoughts about the person, like what you like the best about them or something meaningful. You can even give advice, like try to never be both angry at the same time.
Future hopes
You can write about all the future hopes you have for the couple, like say something along the line, "I wish your children grow up to be just like you. Caring and loving!"
Excuse for not attending the ceremony
This is a must. You must add how sorry you are for not being physically present there and witness their biggest day.
A future gets together
Add in between how you wish to meet them after their honeymoon, look at the pictures together, and have a break.
Helping hand
If you are writing this letter way before the wedding, you can add how you would love to help them prepare if needed.
Comment on bride's dress
If this letter is being written after the wedding, then you can add how you loved the bride's dress and how perfect she looked in that and beside him. You can also comment on how the cake was, or the wedding in general.
Gather Wedding Video Messages, Cherished Photos, and Fond Memories — All in One Place
Wonderful Features of iMyFone Filme
User-friendly, without any technical knowedge required to edit your videos.

Easy to get multiple resources for wedding slideshow, with no extra fee at all.

Free to try the editor, during which you can check the compability.

Able to create wedding message video fast and easily.
Filme is worldwide-known editing software due to its pre-prepared features and quick editing skills with high-quality edit . It is used not only by normal people but also by professionals and millennials. You can also use Filme and make great edits within less than 5 minutes with its pre-prepared features.
How to Edit your videos using iMyFone Filme?
The first thing you need to do is download Filme, and then the steps start.
Step 1: Import media
For editing, you need to import your media into Filme. To do that, you will see a black and white icon on your left; click on that, and a pop-up window will open. You can select the media you want from there and import it into Filme.
Step 2: Cut/Crop
You can easily cut your video shorter by dragging it and dropping it where you want the video to end.
Step 3: Add effects
You can add all the desired effects you want into your edits, from filters to even fast video mode.
Step 4: Text
You can add text to enhance the meaning of the video edit.
Step 5: Save
After you are done with your editing for wedding message videos, you can save it by clicking on the save icon present on the top left corner of the Filme.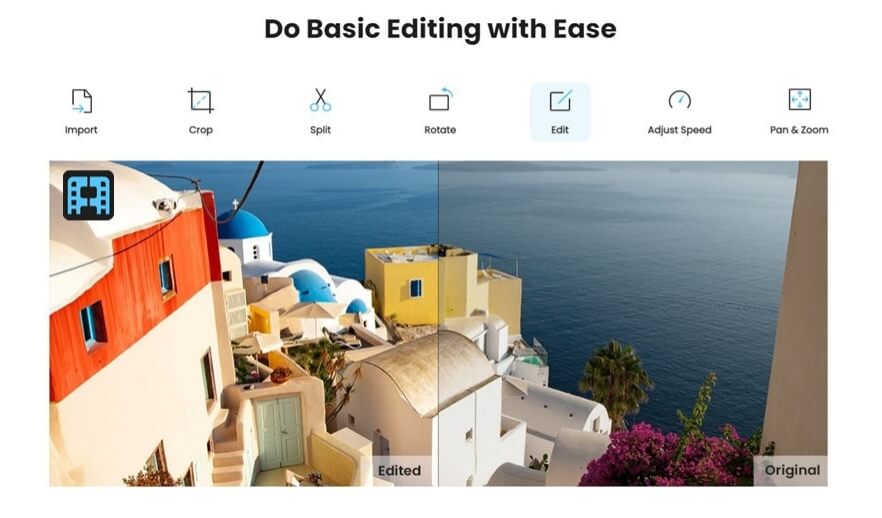 iMyFone Filme