The Weeknd has become one of the most successful and critically acclaimed artists of the past decade, known for his unique voice and style. With the rise of AI voice generators, fans can now create their own Weeknd-like vocals with ease. In this article, we will explore the world of The Weeknd AI voice generator and which is the best one to create realistic The Weeknd voice.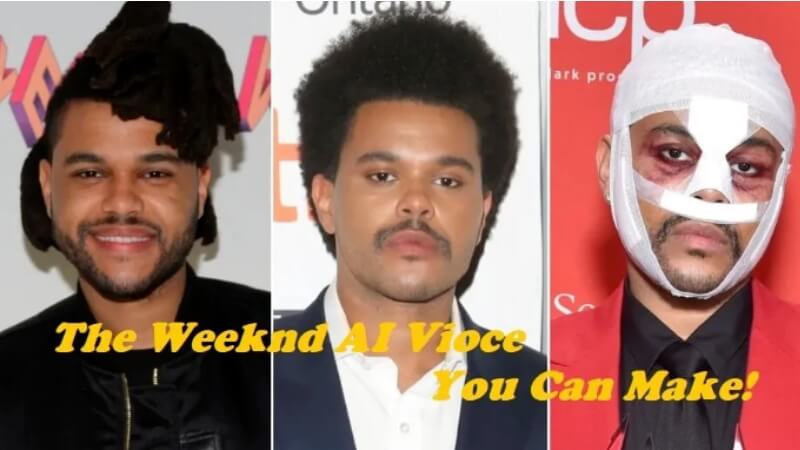 Listen to The Weeknd AI Voice for free using iMyFone Voxbox down below!

Part 1: Who is The Weeknd?
The Weeknd, whose real name is Abel Makkonen Tesfaye, is a Canadian singer, songwriter, and record producer. He was born on February 16, 1990, in Toronto, Canada, to Ethiopian parents. The Weeknd first gained widespread recognition in 2010 with the release of his mixtape "House of Balloons".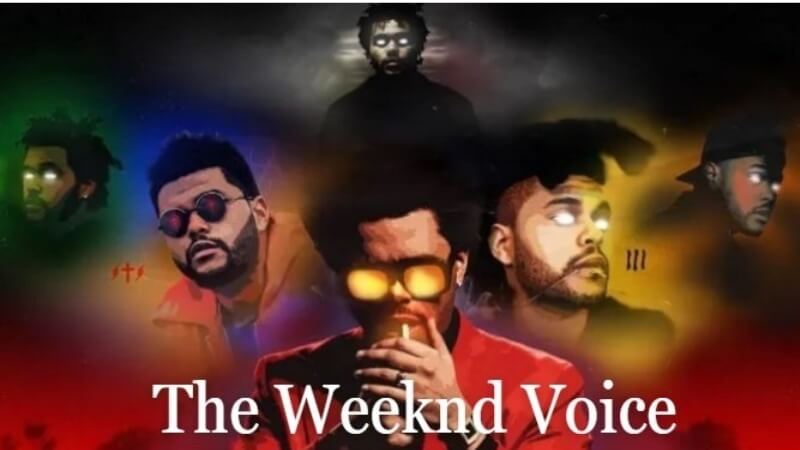 The Weeknd has won three Grammy Awards, eight Billboard Music Awards, and two American Music Awards. His music is known for blending elements of R&B, hip-hop, and electronic music.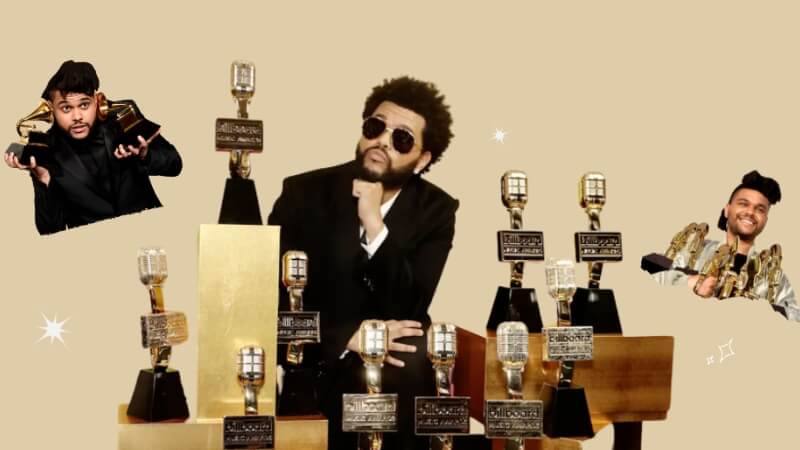 Part 2: Know More about The Weeknd Voice and Style
The Weeknd's voice is often described as hauntingly beautiful, with a unique falsetto range that sets him apart from other artists. He has a smooth, silky tone and often employs a range of vocal techniques, from soft crooning to powerful belting. His singing style is also distinct, with a focus on emotive storytelling and often exploring darker themes of love, heartbreak, and addiction.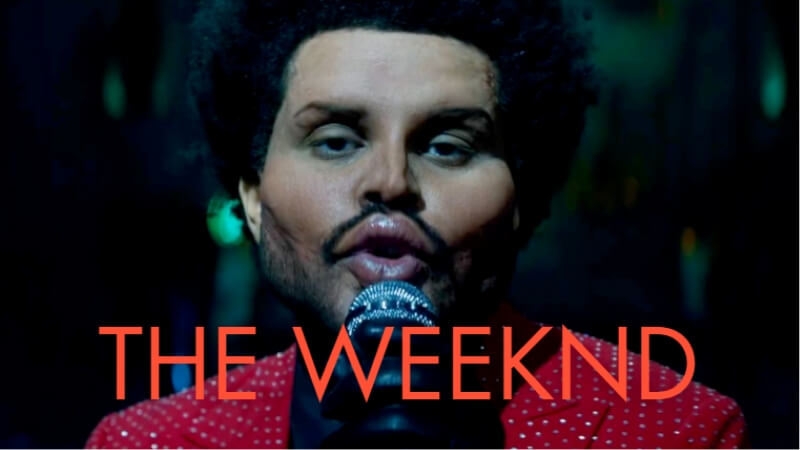 Some of The Weeknd's most popular songs that showcase his voice and style include "Blinding Lights," "Can't Feel My Face," "The Hills," and "Starboy." These songs feature his signature falsetto and showcase his ability to seamlessly blend pop, R&B, and electronic music genres.
Part 3: Sound Like The Weeknd Through AI Voice Generator & Cloner
iMyFone VoxBox, a powerful text-to-speech and cloning software that can replicate the unique qualities of The Weeknd voice. If you enjoy customizing or altering your voice tone and pitch, you can have fun with your online friends by customizing the sound to be like The Weeknd using VoxBox.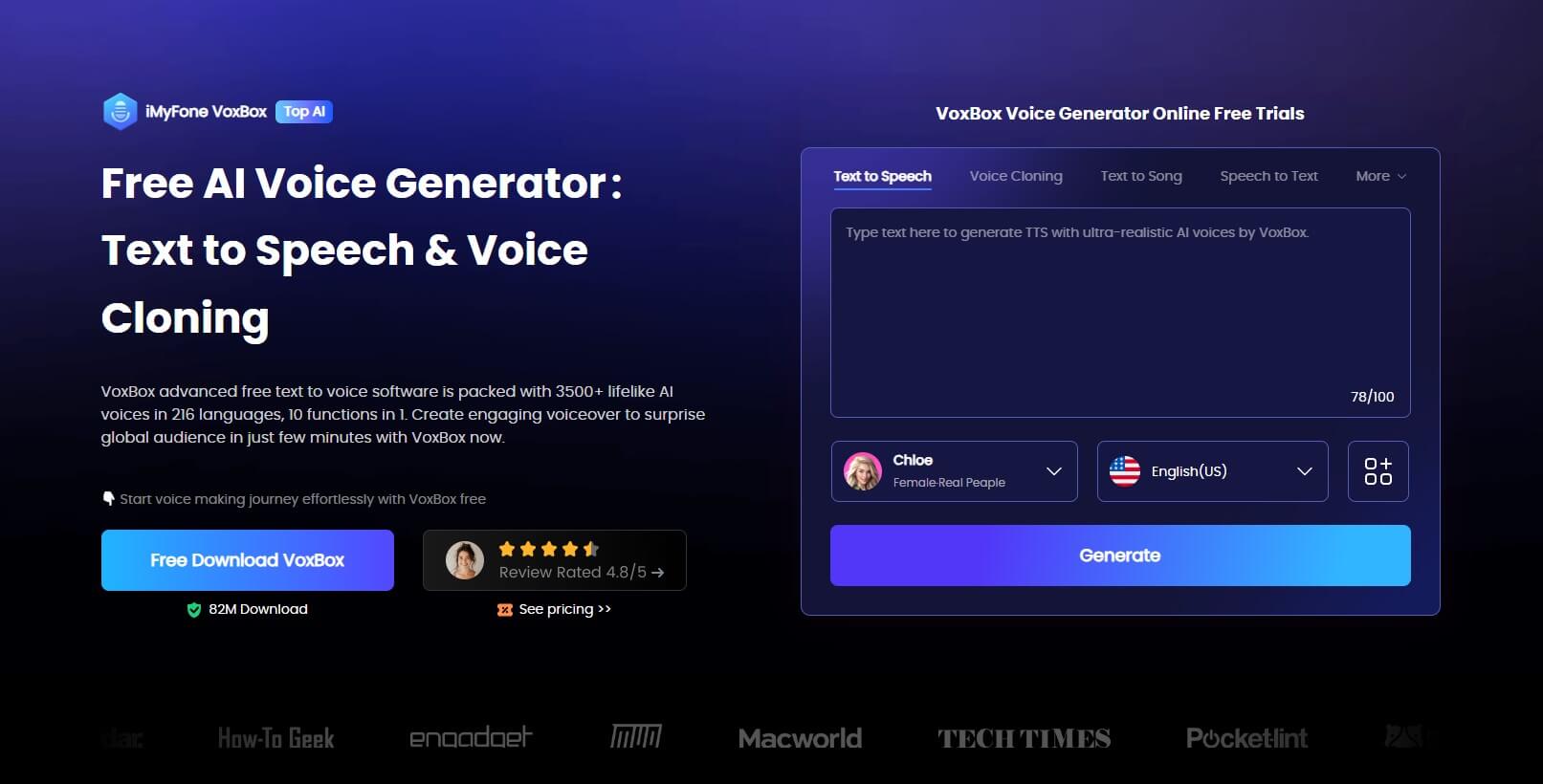 Tips
iMyFone VoxBox
allows you to create AI voices for a variety of artists like Justin Bieber,
Yeat
, etc. The potential to produce distinctive and captivating voices is limitless.
How to Free Get Weeknd AI Voice:
Step 1: Download and Install it, Open VoxBox and navigate to "Text to Speech".
Step 2: Choose the narrator effect by clicking on "Voice type", and then find "All voices".
Step 3: Select The Weeknd from the "Voice" section.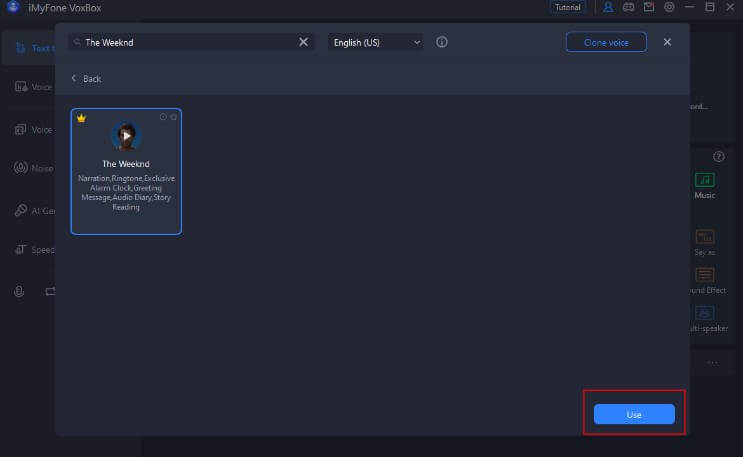 Step 4: Edit your file as desired and export it.
Key Features:
There is a vast selection of over 3200 unique voices.

It can do The Weeknd AI voice cloning.

VoxBox can create voices in more than 46 different languages.

Allows using any voice you want including Drake.

Additionally, STT, voice editing, convertion andrecording are also supported as a 6-in-1 tool.

Personalize your The Weeknd overdubs with customizable options such as pitch, pause, volume and more.

You are able to add availble BGM in your audio.

The software will help you generate singsing voiceovers.
Watch the video below to know more about The Weeknd Voice Generator
MagicMic, a popular AI voice changer software, utilizes machine learning to transform user's voice into The Weeknd's unique vocal style, making it a top choice for The Weeknd voice and The Weeknd voice changer applications.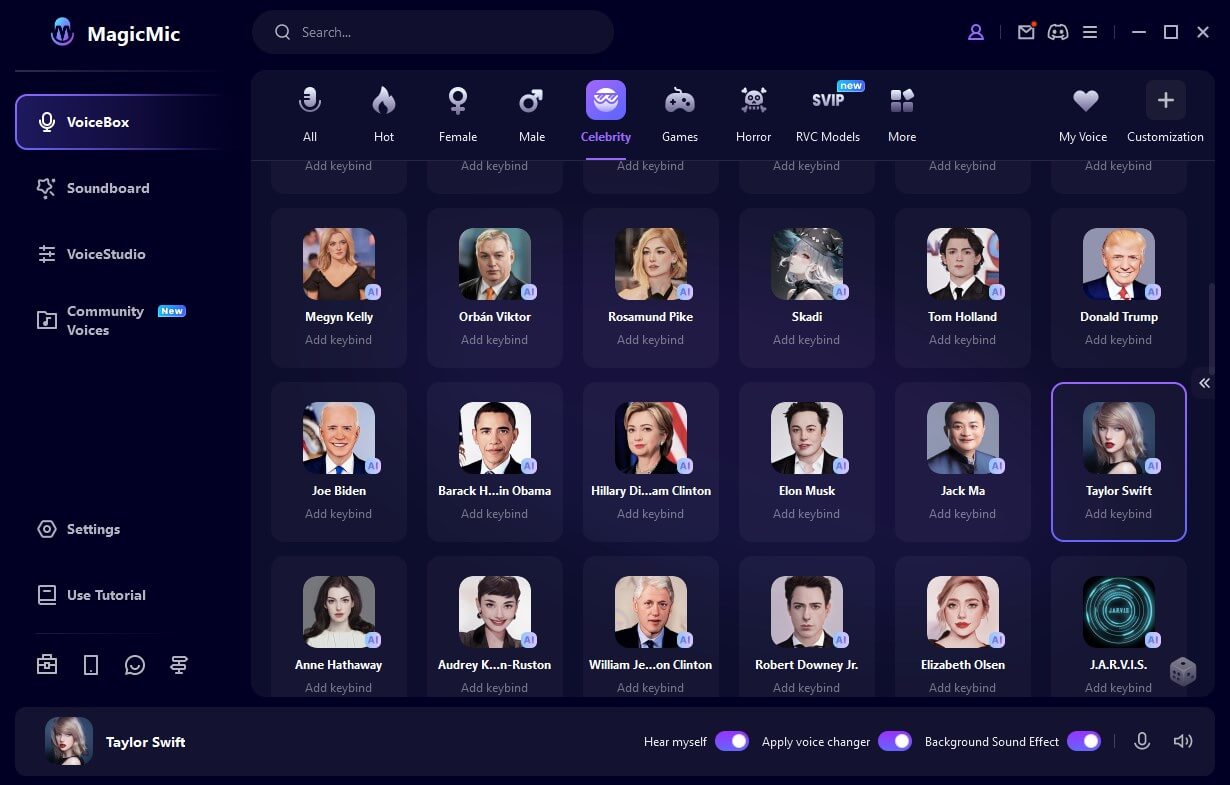 Key features of
MagicMic The Weeknd AI Voice Changer:
User-friendly Interface: It allows beginners to easily alter their voice.

Instant Effects: It provides real-time vocal transformations, encompassing stars like Billie Eilish, Taylor Swift, Lady Gaga, Ariana Grande, and Ice Spice.

Personalization: It offers varied effects and adjustable parameters for voice customization.

Broad Compatibility: It syncs well with various music software and platforms.

Multilingual: It supports numerous languages, extending its reach globally.

Superior Quality: It delivers high-quality, precise voice replication, notably for The Weeknd.

Cost-Effective: It provides affordable pricing plans, ensuring wider access.

Consistent Updates: Regularly updated for enhanced user experience with new features and improvements.
Part 4: Explore AI Muisc Generators for Creating Weeknd AI Songs
1) AI Cover Songs
AI Cover Songs is an AI-driven tool that enables users to generate cover versions of popular songs using their desired voice. By employing cutting-edge deep AI technology, it comprehends the selected song and faithfully reproduces the original performance with the chosen vocal style.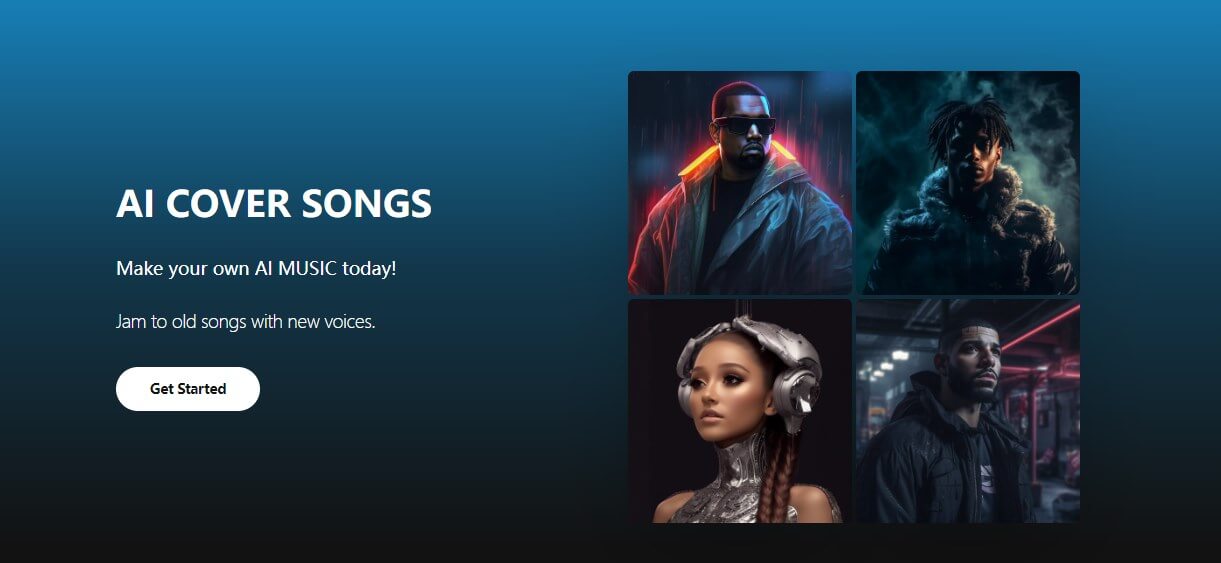 Features:
Generate a personalized AI cover song with your preferred voice (AI Kanye, Drake, or Ariana)

Receive it in your desired output format (.mp3 or .wav).
Part 5: FAQs about The Weeknd AI Voice 2023
1. What is The Weeknd AI Voice Generator?
The Weeknd AI Voice Generator is an artificial intelligence-based tool that can create a realistic replication of The Weeknd's voice for various purposes such as dubbing, voiceovers, and more.
2. How does The Weeknd AI Voice Generator work?
The Weeknd AI Voice Generator uses deep learning algorithms to analyze and replicate The Weeknd's voice. The technology is based on training a machine learning model on a large dataset of The Weeknd's voice samples to create a convincing and natural-sounding replica.
3. Can I customize The Weeknd AI Voice Generator to create my own unique voice?
Yes, The Weeknd AI Voice Generator offers various customizable options such as pitch, speed, and tone to help you create your own unique voice that is based on The Weeknd's voice.
Conclusion
In conclusion, The Weeknd AI Voice Generator offers an exciting and innovative way to create unique voiceovers and rapping voice effects. With its advanced technology, customizable options, and ability to replicate The Weeknd's distinctive voice, this AI voice generator has endless possibilities for creators and music enthusiasts alike.
Whether you're a professional producer or just starting out, VoxBox is a valuable tool to add to your creative arsenal. So why not give it a try and see what unique sound you can create with The Weeknd AI Voice Generator?