Make Covers with AI Music Generator Now
MusicAI is an innovative AI song generator that empowers users to create professional-quality cover versions of their favorite songs. Now follow the easy steps to effortlessly generate unique and expressive AI covers.
Step 1:Download & Install
To begin using iMyFone MusicAI, simply install and launch the software on PC. Next follow the setup instructions provided to ensure a smooth and hassle-free experience for the first time using it.
Step 2: Enter AI Covers
Next you will see five functions on the interface, you can choose the most popular one "AI Covers" and enjoy it.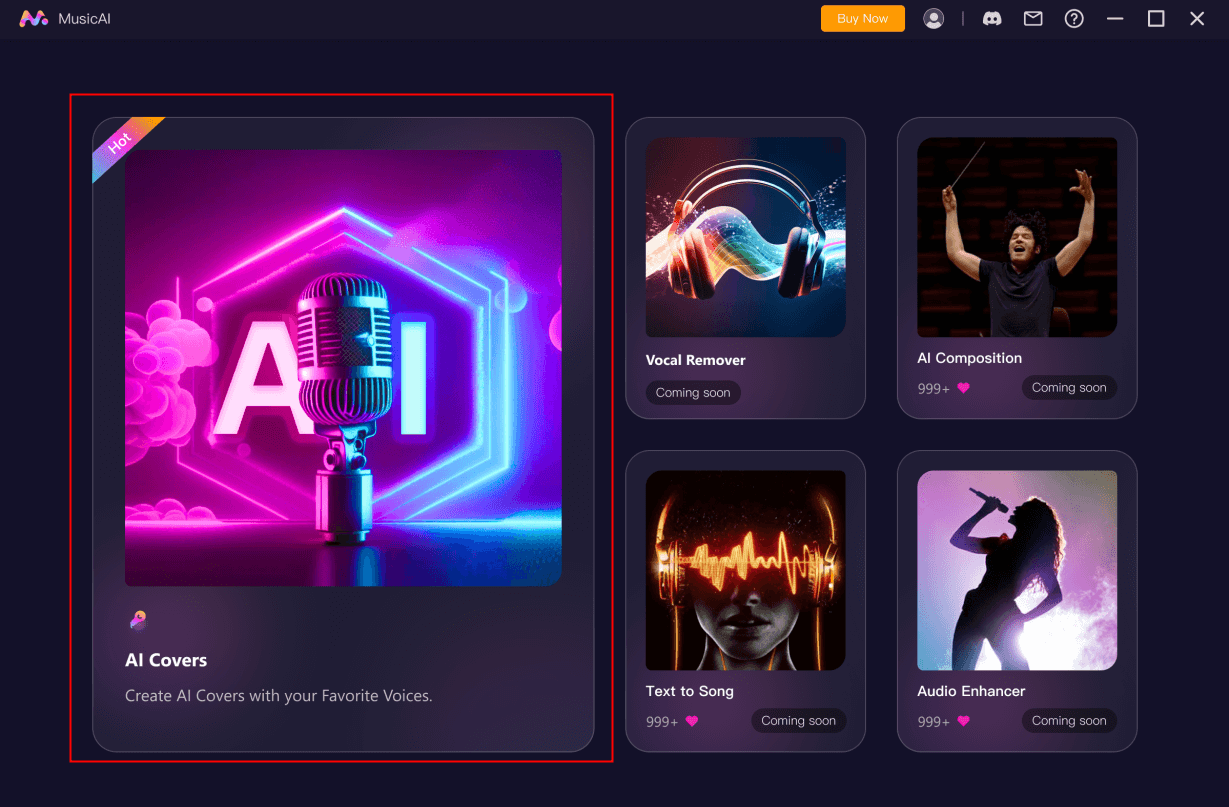 Step 3: Select Voice and Upload File
Pick your favorite artist voice, determine the song you want to cover and ensure that it is supported by the AI cover song generator. And then Import the file into the software.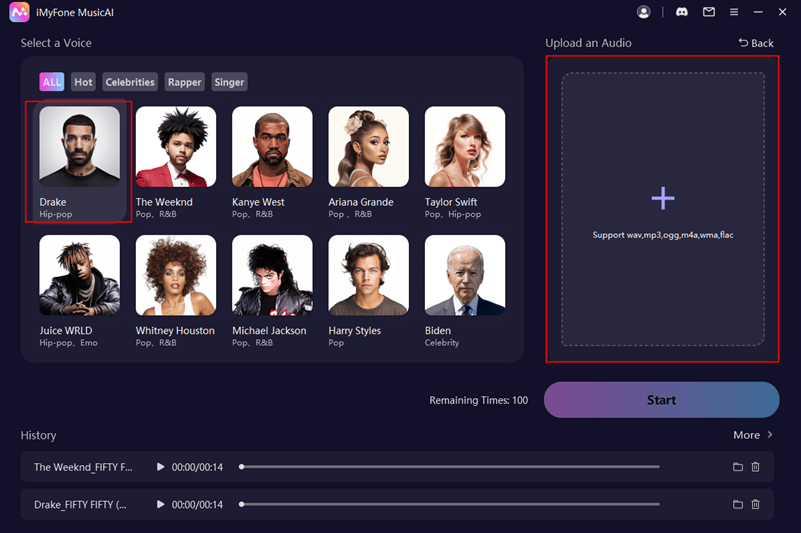 Step 4: Generate The Cover Song
Use the AI song generator to generate the cover version of the song based on the provided song files, and you should log in with your account. The AI algorithms will analyze the original song and create a new rendition.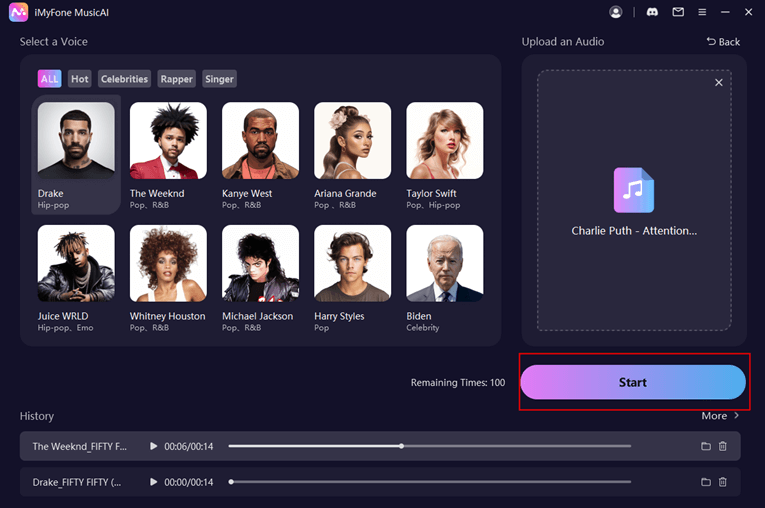 Thanks for your kind feedback!
OK