As we all konw, hiring a professional voice actor or singer like Justin Bieber to record custom audio can be expensive. However, an AI voice generator can provide a more affordable alternative, especially for small-scale projects.In this article, we will tell you how to use text-to-speech generator to create a Justin Bieber voice.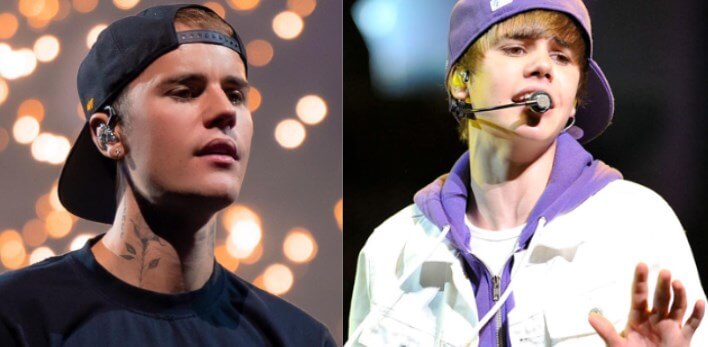 Tips
Listen to Justin Bieber Voice Generated by VoxBox.

Try it Free
Part 1: Info of Justin Bieber and What Happened to Justin?
Justin Drew Bieber is a multi-talented man born in 1994 and became an internet sensation at a very young age. He has many fans worldwide due to his handsome look and heartwarming voice.
This Canadian man is a dancer, actor, songwriter, and pop musician who has melted thousands of girls' hearts and is entitled to many awards due to heart-winning performances.
Justin Bieber joined the music field at a very young age and gave dozens of hit songs to music freaks. In 2019, Wealthy Gorilla stated that Justin Bieber's net worth is $285 million due to his music sales, product endorsements, touring, merchandise, and various business ventures.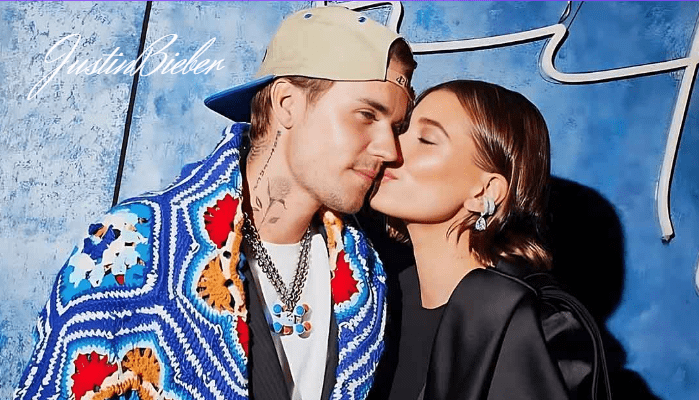 Justin Bieber was diagnosed with Ramsay Hunt Syndrome in June 2022, a condition caused by the varicella-zoster virus attacking the facial nerve, which can lead to hearing loss. He canceled his shows and shared his diagnosis on Instagram, reassuring fans of a quick recovery due to early diagnosis.
Part 2: How to Use TTS Generate Justin Bieber AI Voice
VoxBox is a simple and safe platform that is equally effective and convenient for novice and tech-friendly users to generate Justin text to speech voice and other rappers voice like Juice Wrld, which also supports countless video and audio formats and allows users to record, mix, or digitize recordings.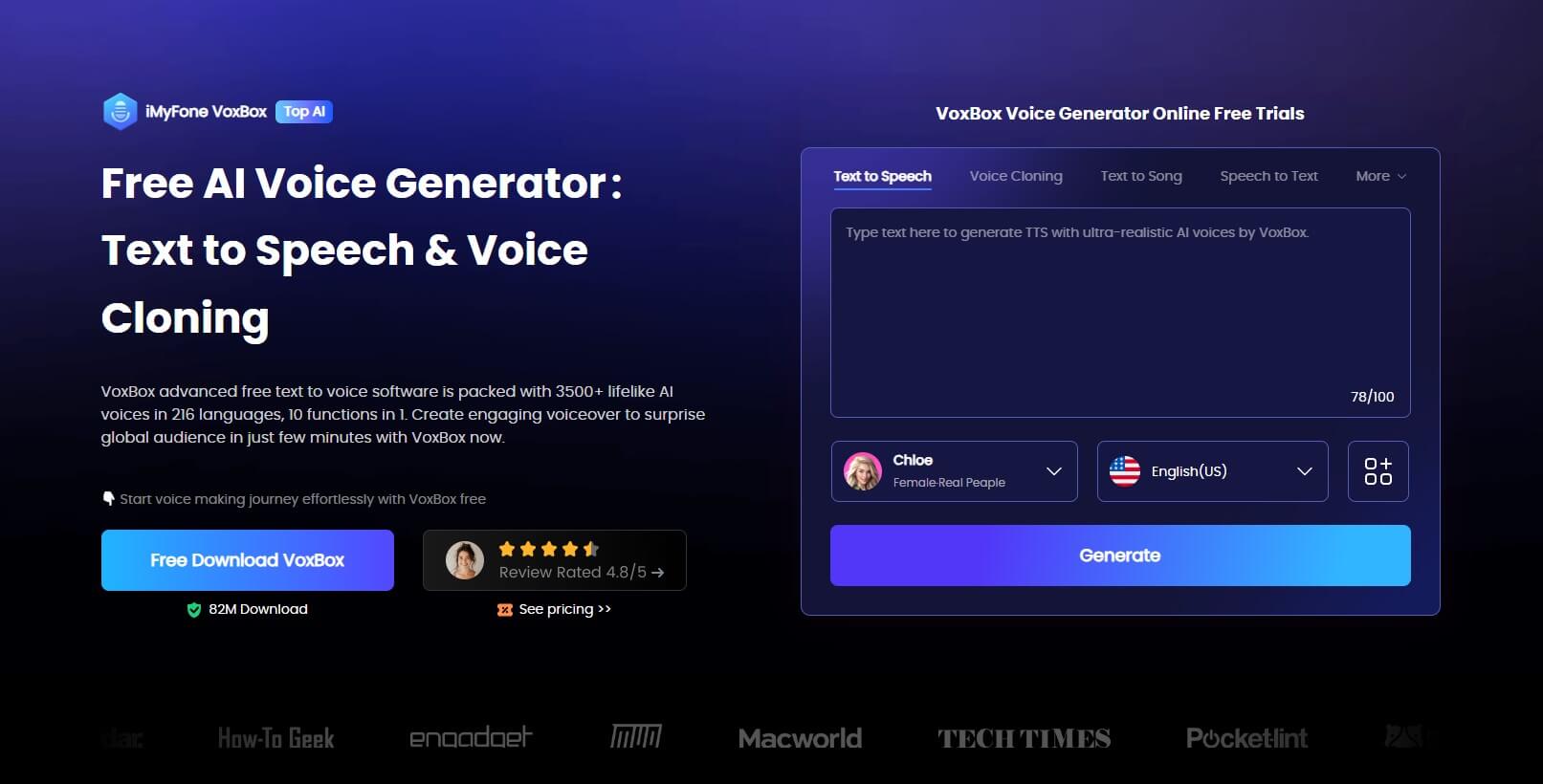 Steps to use:
Step 1: Download and install VoxBox.

Try it Free

Step 2: Open the VoxBox and click on the Text-to-Speech option. Write the text and converted it into Justin Bieber voice.

Step 3: Once your text is converted to justin text to speech voice, you can export it to your desktop.
Features:
It provides over 3200 realistic voice efffects such as Kanye, Dave, etc

More than 46 different languages like Spanish, Japanese, French you can choose from.

100+ country accents like Italian accent, South-African accent you can change in your audio.

Supports to clip, delete, cut, and trim any audio clip.

Encourages you to Pause, Pitch, Emphasisc, Volume, Speed, Add BGM, Sound Effects, etc.

You are able to enjoy multiple functions including Text to Speech, Speech to Text, Voice Record, Audio Edit, Voice Clone, etc.

Safe and secure software
Reviews:
4.9/5 star user rating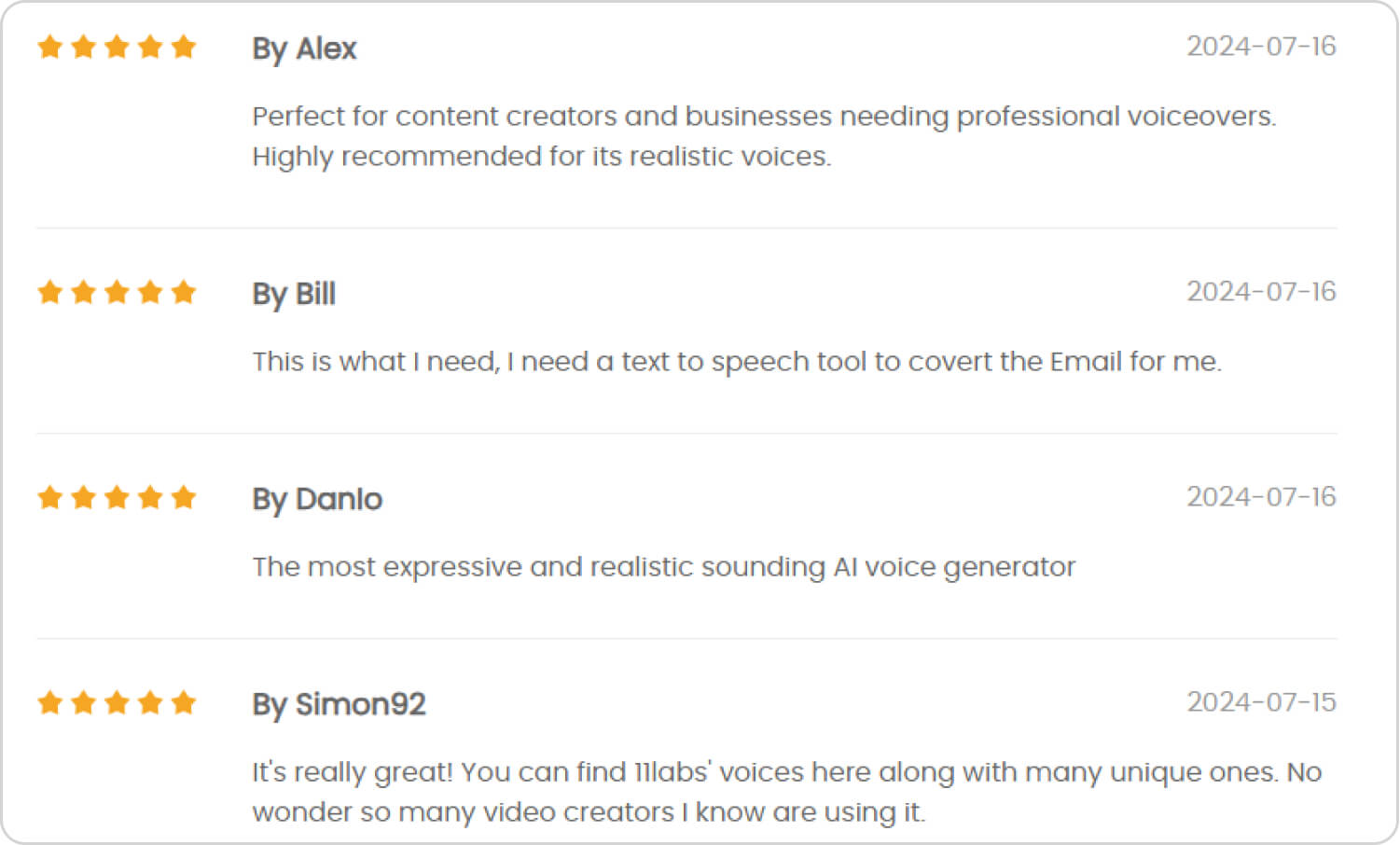 Price:
| Plan | Price |
| --- | --- |
| 1-month Plan | $14.95 |
| 1-year Plan | $39.95 |
| Lifetime Plan | $79.95 |
Part 3: FAQs about Justin Bieber
How old was Justin Bieber when he put baby out?
Justin Bieber was 16 years old when the single "Baby" featuring Ludacris was released in advance and debuted at #5 on the Billboard Hot 100 in January 2010.
Who is Justin Bieber's wife?
Hailey Rhode Bieber (née Baldwin; born November 22, 1996) is an American model, media personality, and socialite.
How did Justin and his wife meet?
A young 12-year-old Hailey meets Justin for the first time as a fan backstage during his appearance on the TODAY show. In uncovered footage from that pivotal day, her famous dad, Stephen Baldwin, introduces her to Justin and she shyly greets him.
Conclusion
Using a AI voice generator to create a synthetic version of Justin text to speech voice could be beneficial in saving money and time cost. After all, it is not cheap to invite a superstar to perform and sing.
Due to these reasons, we recommend that you can choose the TTS generator like VoxBox to create Justin Bieber AI voice without any cost. Download and install it now.
Try it Free
Watch this video to learn more about the Best TTS Tool iMyFone VoxBox: