In light of the recent surge in popularity surrounding AI-generated cover songs on platforms like TikTok and YouTube, a common query has arisen: Can AI genuinely step in to compose and replace musicians when it comes to crafting music?
Keep reading to learn what an AI cover is and to try free AI song generators for AI covers.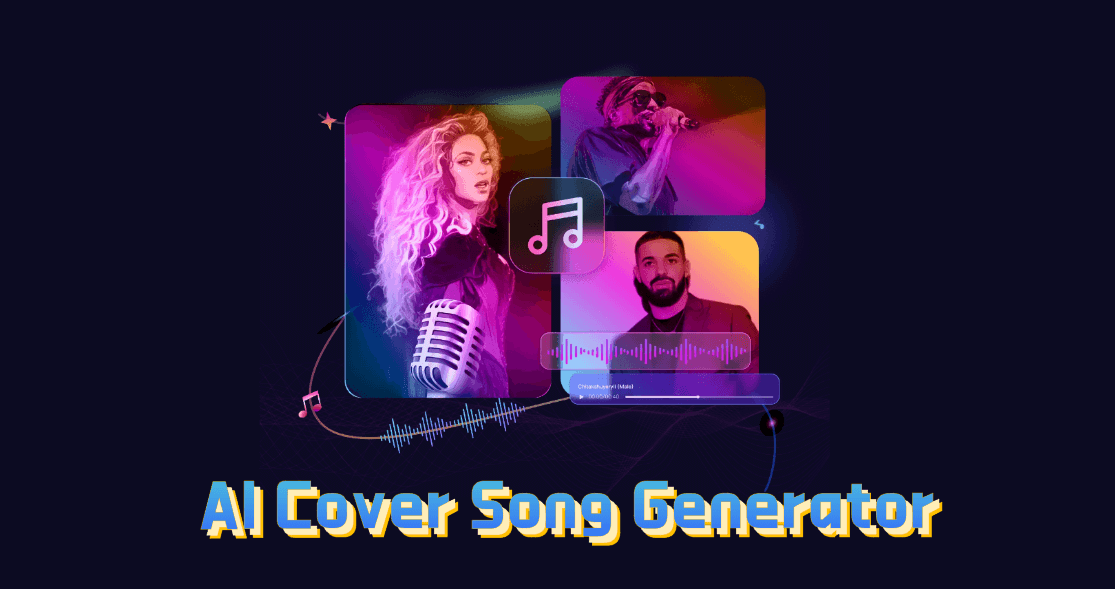 Bonus Tips
Listening to deepfake AI song covers

Part 1: What AI Song Cover is?
AI song cover means covering songs with AI, and there's a dedicated AI tool for that- the AI song cover generator employs deep learning to mimic the melody and rhythm while preserving the original song's lyrics. It then utilizes a trained voice model with AI to cover the song.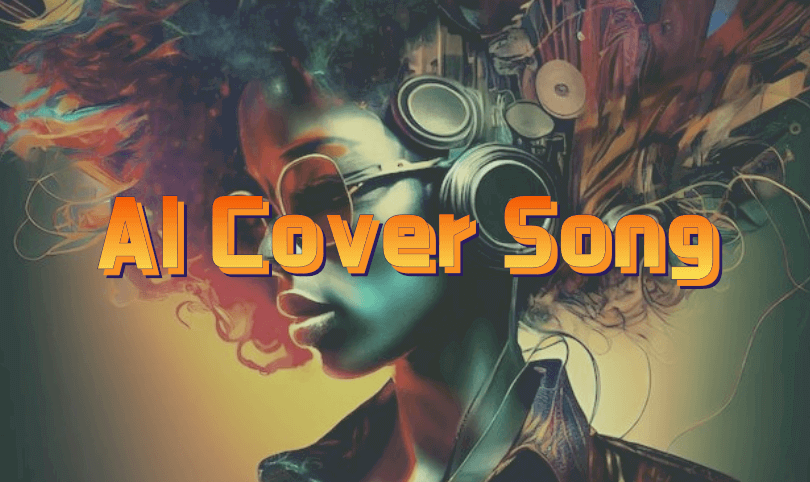 Part 2: Top 10 AI Song Generators Free for AI Covers(Worth Trying)
MusicAI is a song generator preferred by music fans cause it offers a simple way to get cover songs with AI, just upload the music audio from your favourite singers or musicians, then choose the AI-trained cover model of the singers you want to generate, and click the "cover" button to wait for a few minutes. But this software does not support any commercial channels at present, please use it legally.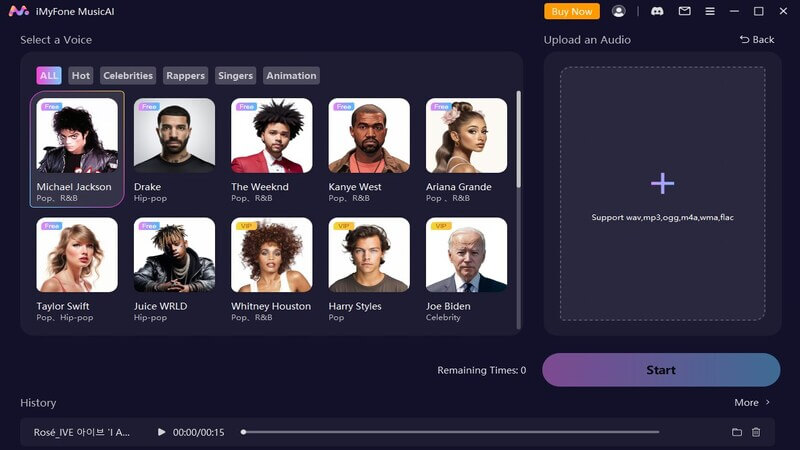 Features:
Multiple popular famous artist AI models for an AI song cover.

Not only AI cover but also K-pop. hip-hop, Spongebob AI cover.

Intuitive controls and clear instructions for users.

Versatile input and output formats are supported.
VoxBox stands for AI singing voice generator which makes songs via text-to-rap and singing text-to-speech voices. For those who want to make AI cover songs go virus for playful exposure or attention on platforms like TikTok, which is the effective method. Simply input or paste the lyrics, select the preferred singer or rapper's voice, and a new song is generated within minutes.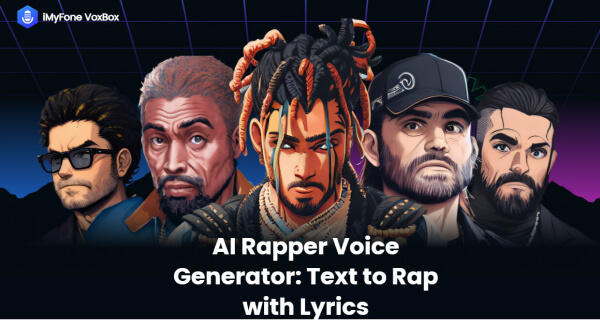 Features:
Ability to export the song in various formats like MP3 and WAV.

Generate realistic and expressive AI voices using text-to-speech (TTS) and voice cloning.

Access month-themed voices for engaging voiceovers aligned with the latest trends.

Perform dubbing in over 46 languages using TTS capabilities.

User-Friendly Interface.

Ensured security and faster processing times for efficient AI voice generation.
Voicemod's text-to-song with AI offers a free and easy way to turn text into musical memes. also provide a vast choice of singers and instrumentals with a simple creation process, Whether it's for personal enjoyment public distribution, or sharing them with others.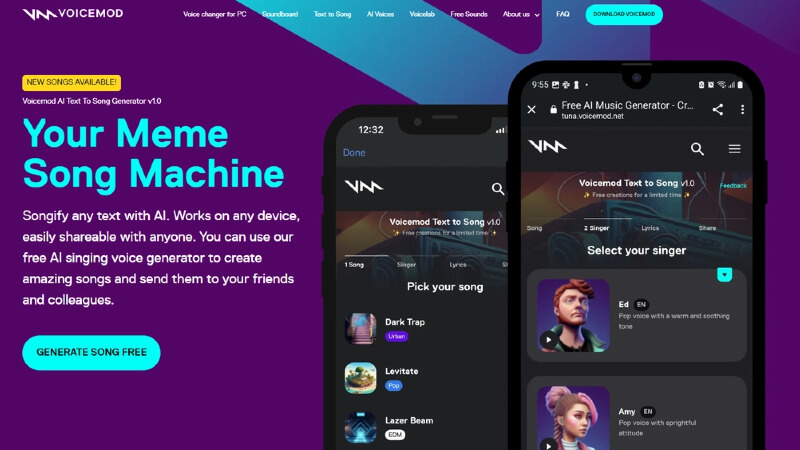 Features:
Diverse Selection of Singers and Instrumentals.

The song creation process is straightforward.

Cross-platform compatibility.

"Best Match" singer suggestions.

Musical Meme Creation.
Voicify.ai is a new online AI cover singing artefact. It includes the voices of many popular AI artists for cover singing, such as K-pop player BTS, Blackpink, and American Rapper: The Weeknd, Kanye West, etc. Voice cover options of famous people Just drag and drop the YouTube URL link or audio, wait a few minutes, and you can get the cover audio, it mainly exists as an entertainment option.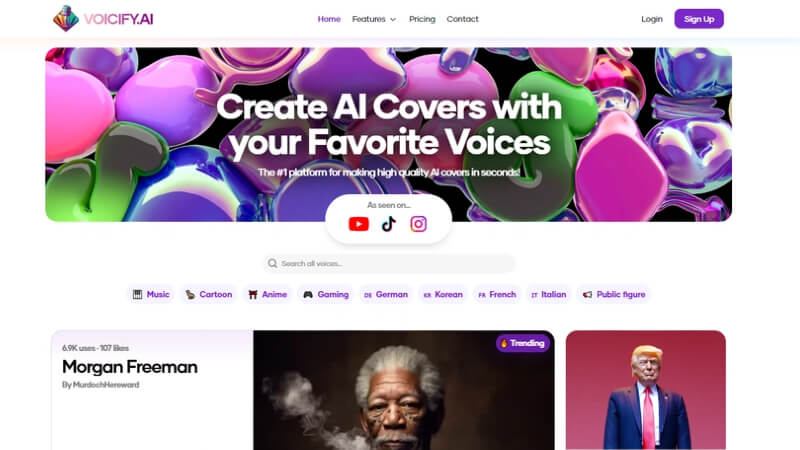 Features:
You can request a custom AI cover song featuring your choice of voice from AI Kanye, Drake, or Ariana.

Simply provide the details of the song and the preferred artist's voice, and the AI Cover Song Generator will create a customized cover version for you.

The generated cover song can be delivered in popular audio formats such as MP3 or WAV.

Ensuring compatibility with various devices and platforms.
Mubert stands as an online AI music generation for those who prefer to push beyond conventional music production norms. It provides inventive ways to craft distinctive sonic landscapes, with API, it supports people to get tailor-made musical and soundtrack encounters for games, and various platforms, and the AI-generated compositions are also marketable via Mubert Studio—an arena dedicated to showcasing users' premier AI-generated songs. more then, it also boasts the capability to arrange your musical compositions into playlists tailored to your preferences.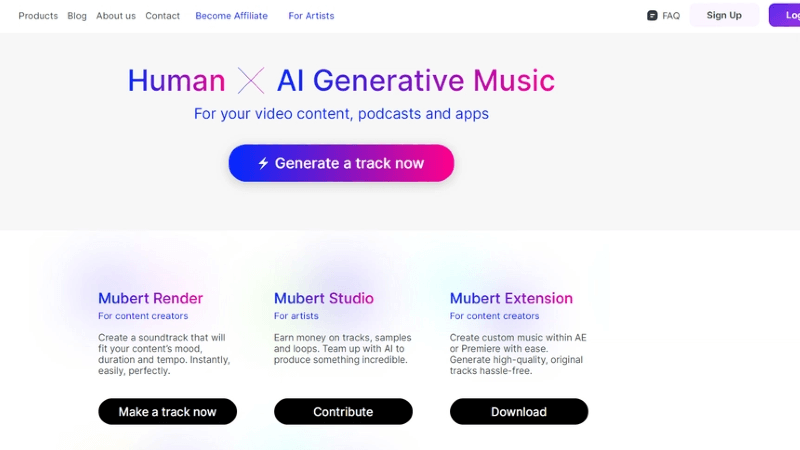 You can input a cue and specify the desired track duration. or bypass the prompt and choose particular genres, moods, or activities. Just a simple click on "Generate Orbit". wait a minute, then play the track, you also could refresh the track using the lightning icon, download it for preservation, or eliminate it from the roster.
Features:
A generative music streaming app that creates new original music based on user preferences.

Easily generate music using natural language text prompts

Provide a studio platform for artists

Use their API to generate royalty-free music for your business
Soundful is an AI Song generator that aims to create royalty-free background music for videos, streams, podcasts, and more. it does not support cover songs with AI, which is also simple to use, first, select a genre, then customize the input and create a track. Repeat this until you generate the track that you want. I think is a suitable online music generation website for content creators, who don't worry about copyright and get stuck in creative trouble.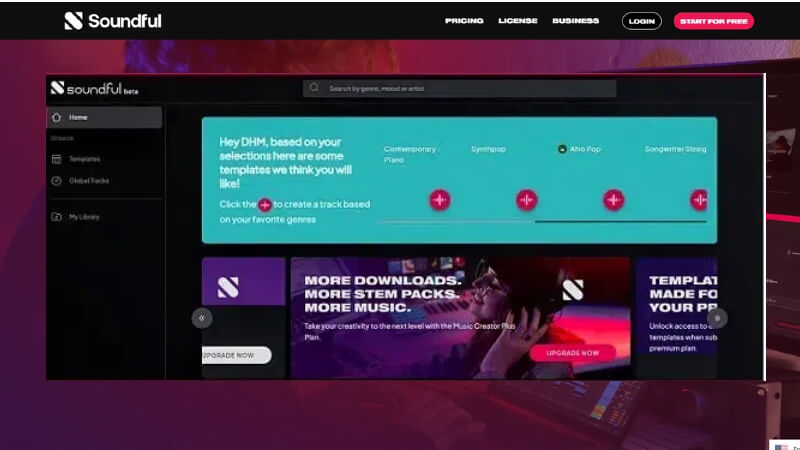 Features:
Generate unique music using an artificial intelligence algorithm trained by industry-leading producers and sound engineers.

Provides over 50 templates in different genres to kick-start your music creation

Allows customization of beats per minute (BPM) and key (C, D, E, F, G, A, B) in major or minor keys
Aiva is also an online AI song generator not support cover songs with AI, and only allows you to create tracks for media like commercials, video games and movies. people usually use it to create music from scratch or make variations on existing songs without the music licensing. which offers a range of presets and formats and also supports editing audio tracks. Aiva's stand-up multiple features and user-friendly interface make it gets popular choice among professionals and amateurs alike.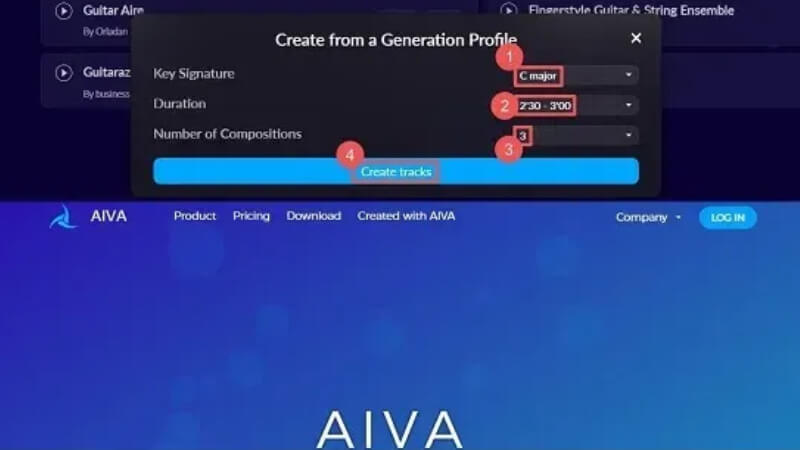 Features:
Extensive presets and specified music formats.

Features Free version with limited features.

Ability to edit audio tracks and modify existing tracks.
Beatbot is a free-to-use AI music generator based on text prompts, mainly creating short songs, not for AI covers. It utilises Splash sound loops to create music and vocals, and ChatGPT to write lyrics. but Beatbot only is in Beta. Pricing may be introduced in the future.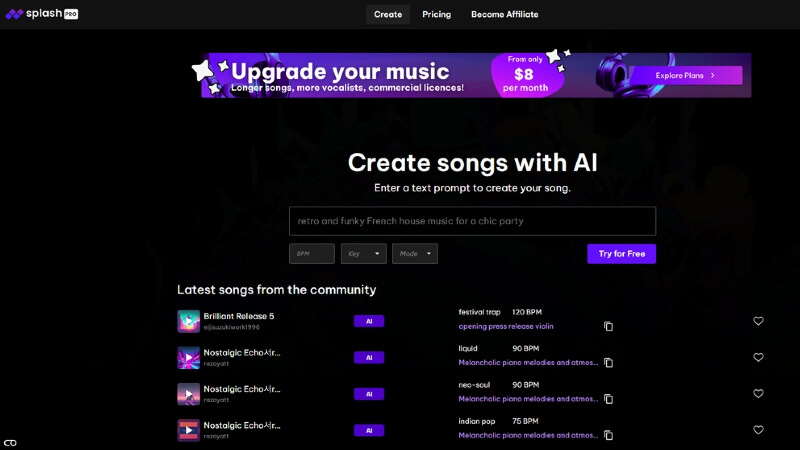 Features:
Craft brief loops and melodies influenced by user-provided textual cues.

Streamlined interface tailored for enthusiasts seeking swift loop creation.

Proficiency in generating lyrics and seamlessly layering them over AI-generated loops.
Boomy, is the final song generator I want to recommend but also not for cover songs with AI. if you want to broaden the horizons of music generation avenues while simplifying the process of music generation. which is the primary choice for swiftly crafting original compositions. and which allows the AI-generated songs to be submitted for streaming on diverse platforms, offering ways for creators to revenue generation.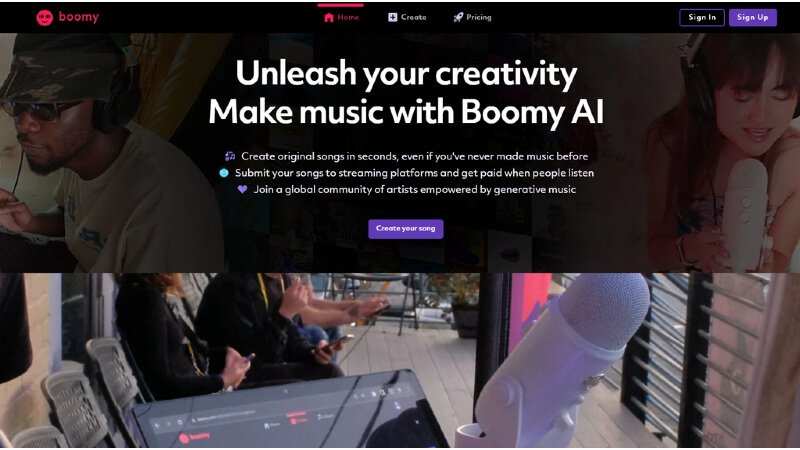 Only set a few parameters and click on the "Create Song" button, then it produces a comprehensive song within moments.
Features:
Both Free and Subscription Variants Available.

Potential Earnings through Music Submission on Platforms such as YouTube and TikTok.

Comprehensive Array of Features and Capabilities Accessible Individualized User Profile Creation.
FineShare Singify- online AI cover song generator for music fans/parodists which claims it is free to use. but in fact, you need to invite friends to get free 1000 credits to use an AI model to cover a song, only with simple steps to achieve AI Covers using Singify, first, Select your preferred AI voice model. Search using a song title, upload an audio file, or record your singing voice directly. then cover that, which also allow transforming your favourite songs into 100+ different high-quality singing.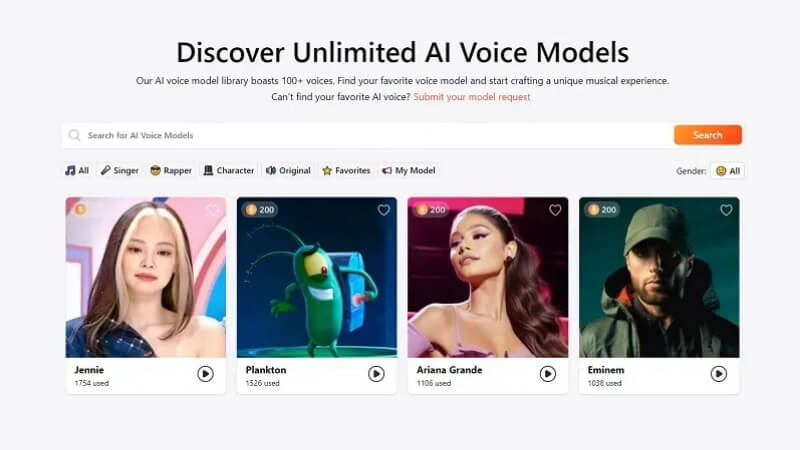 Features:
100+ AI voices model

Free online and easy to use

Cross-platform support.
Part 2: Why is AI Song Covers Going Viral?
A large number of users seek AI covers generators just for fun or spoofing, or to imitate popular cover songs, while some users belong to content creators such as TikTok, Youtube, etc., and they want to capture the current cover songs to create related content videos with AI. and user hope these generators are convenient and easy to use, also supports to create high-quality cover songs without extensive musical expertise or specialized equipment. which in fact opens up new ways for musicians, content creators, and enthusiasts to showcase their talents, experiment with musical arrangements, and explore creativity.
In addition to TikTok, other famous music platforms such as Spotify, SoundCloud, etc. have become more and more popular in creating viral cover songs with AI. People tend to cover songs by their favourite artists such as Taylor Swift, Michael Jackson, Drake, Justin Bieber, and more.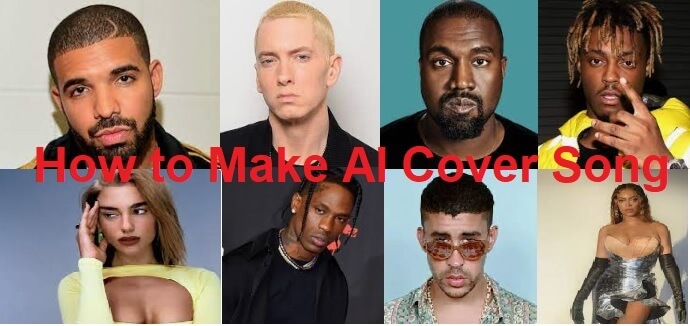 In summary, AI song covers generators offer a convenient and accessible way for creators to showcase their content and pay homage to their beloved singers while engaging with a wide audience on social media platforms.
Part 4: Hot FAQs about AI Song Cover Generators 2023
1. How does an AI covers song generator work?
AI covers song generators' work by training on vast song data from the target artist or musician. then it will replicate the singer or rapper's voice, and style, and create the following AI singing voice model for covering songs.
2.Do AI song cover generators allow me to cover songs with any singer's voice?
Yes, which allows users to create cover songs using the voices of popular artists such as Kanye West, Drake, Ariana Grande, and more.
3.How To Make AI Cover Songs for Free?
As highlighted in my article, you have the option to use free AI generators like MusicAI, Singify, and Voicify to cover songs. Simply choose your preferred artist's voice model, upload clean song audio, and generate an AI covers to your liking.
Conclusion
Whatever, AI song cover generator provides more convenience and creativity for musicians and music fans.
This article guides the top 10 AI song generators (for cover songs or for music generation), you can choose the most suitable one according to your needs, but if you are confused about that, I'd recommend VoxBox-AI singing generator the most because it is not only a music generation of text-to-rap but also supports AI singing text to speech for cover songs, more in line with the needs of content creators