In this article, we are discussing what is Sam Voice Generator and how it revolutionized the Text to Speech genre, allowing us to convert any text to speech in any of the languages we know. Let's begin with how Microsoft Sam text to speech and its original version changed the shape of voice generators, and the best alternative to Microsoft Sam voice generator.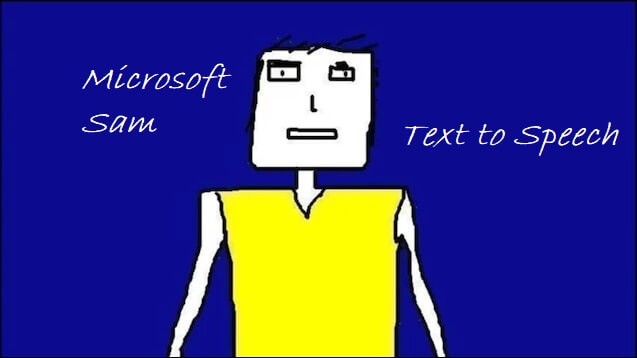 Part 1: What is Microsoft Sam Text to Speech?
Sam, short for Software Automatic Mouth, is a program written in Java that does Text-to-Speech TTS generator and is based on SAM software first published on Commodore 64 in 1982.
Microsoft Sam text to speech was one of the 1st voice synthesizers on which most modern ones base their technologies. Sam is currently able to work with most common browsers like Chrome, Firefox, etc.
In its synthesis, it first converts the Text-to-Phenome convertor routine called the reciter, and the next step involves the Pheneme-to-Speech routine that gives us the final output.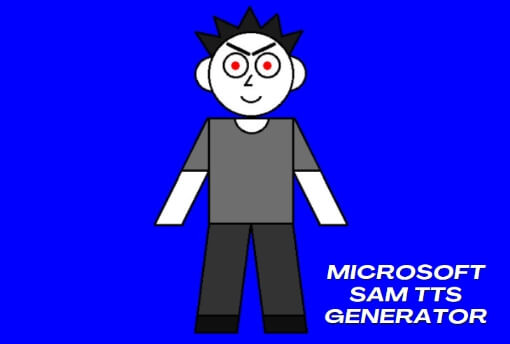 Part 2: Review of Online Microsoft Sam TTS Generator and Is it Safe?
Microsoft Sam text to speech is also available in C and can run on most popular platforms using the original Sam as an inspiration. In this section, we will look into how we can use Sam voice generator and its variations, if any, and if it's safe or not.
1. Is Microsoft Sam Text to Speech Safe?
As we mentioned above, you can use the Online Sam Text to Speech as it uses the Microsoft Speech Interface API 4.0 taken from the 1998 version. The website collects data and is written in its privacy policy, mainly used to improve the service.
2. How to Use Microsoft Sam Text to Speech Generator?
#Step 1: Go to the website to use Sam TTS from Microsoft and select voice already available from the drop-down list.
#Step 2: You can always change the pitch and speed of each voice to your desired output.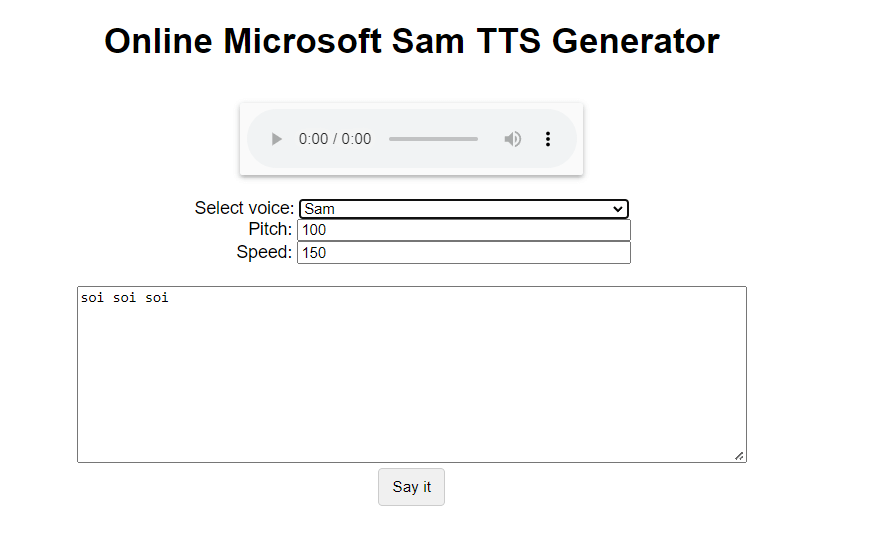 #Step 3: Just enter the text you want the voice to narrate and press the 'Say it' button.
#Step 4: When you like the chosen voice template and the narration, you can save the voice on your device.
#Step 5: To save the generated text to speech Sam voice, right-click on the audio player on the top and save it to the desired location.
User Rating:
For the user-created Android Sam Text to Speech, the rating is 4*.

The older versions don't have any rating system.
Pros:

Helps to facilitate education and reading of books and reading materials.

Sam voice generator can help you practice your speech if you are a non-English speaker

Offers a wide range of voices to read aloud whatever text you write.
Cons:

Consumes more processing power and limitations of different languages.

The quality of pronunciation is not so high and is a significant concern.

Difficult task to filter background noise.
Key Features:
Basic Text-to-Speech Functionality: Microsoft Sam provided the fundamental ability to convert written text into speech, enabling users to listen to text-based content.

Robotic Voice: The voice of Microsoft Sam was characterized by its robotic and monotone quality, which some users found distinctive or recognizable.

Limited Naturalness: While the voice was functional, it lacked the naturalness and expressiveness of more advanced and modern text-to-speech voices.

Default Integration: Microsoft Sam was an integrated part of the operating system, requiring no additional installations to use its text-to-speech capabilities.

Accessibility: The inclusion of Microsoft Sam's text-to-speech voice provided accessibility benefits for users with visual impairments or learning disabilities.
Part 3: Best Alternative to Microsoft Sam Voice Generator
TTS software like the text to speech Microsoft Sam has come a long way and is of higher quality and clarity, providing you with the best results. Following is one of the best Sam text to speech tools out there.
iMyFone VoxBox is a high-quality Text to Speech software like Microsoft Sam text-to-speech that you can use to convert any text in 3200+ different voice profiles and 77+ languages.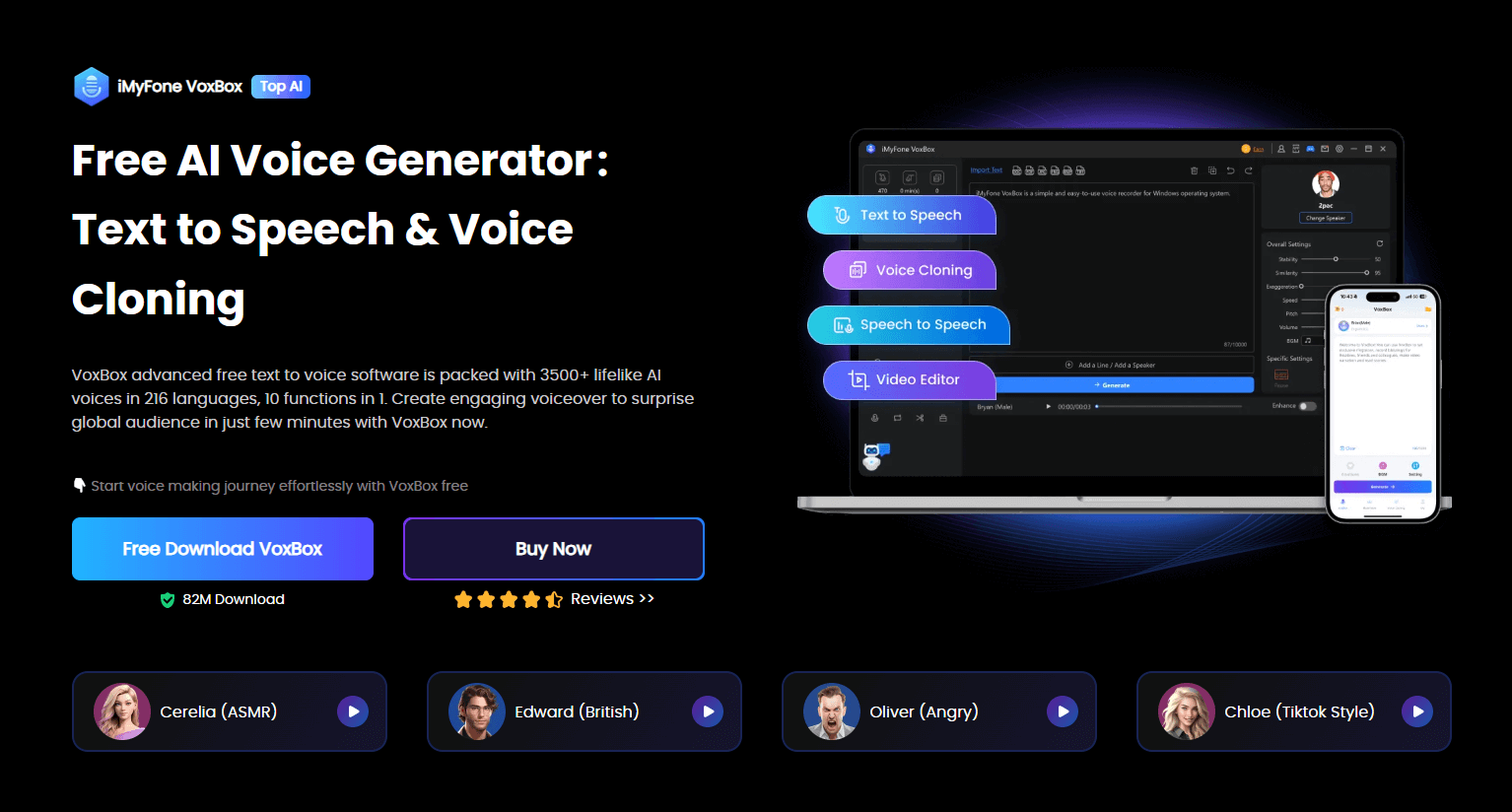 How to Free Make TTS:
#Step 1: Download and install the software and open it.
#Step 2: Click on the text to speech tab, enter the text, and choose language and voice type you need by clicking "Change Voice".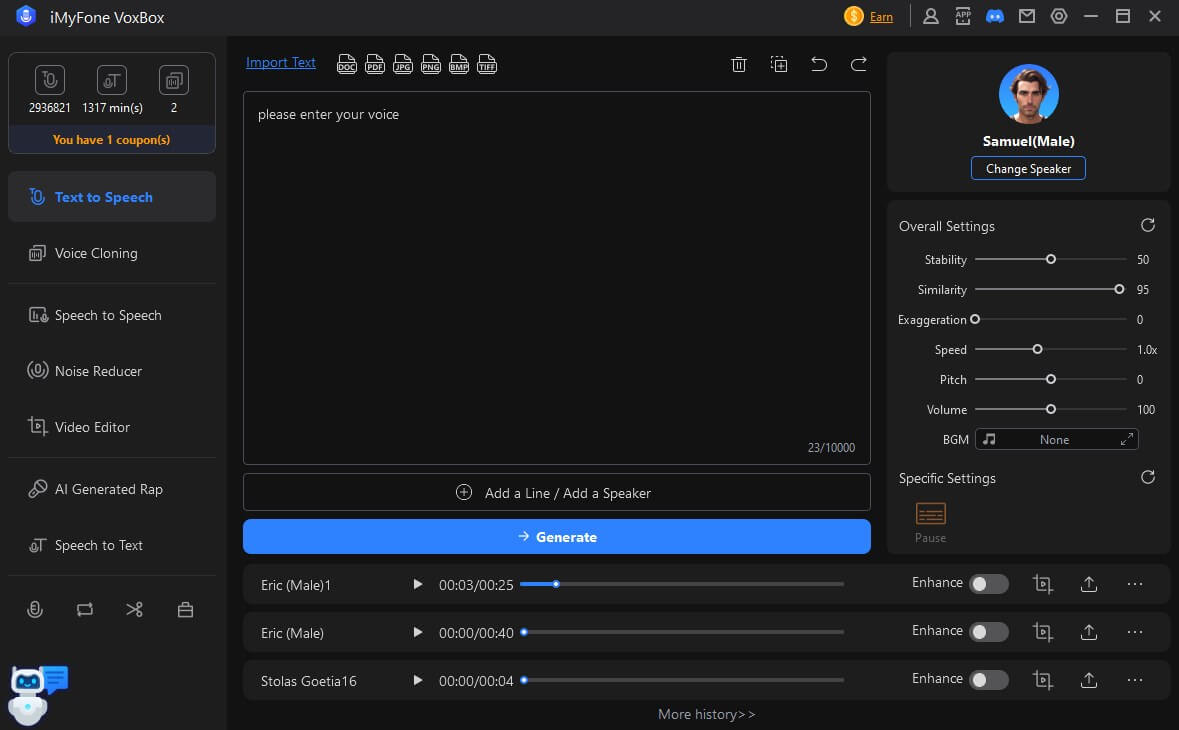 #Step 3: Click "Convert" to get the realistic voiceover.
Key Features:
Generate any voices MS Sam voice generator has with high quality at the press of a button.

77+ major languages and over 3200+ voice types with different dialects of many languages.

Support 100+ country accents like British, Italian accent provided for your audio.

You can control Speed, Emphasis, Pitch, and Volume while applying text to speech.

A comprehensive voice generator with Text-to-Speech, Speech-to-Text, Voice Record, Video Converter, Audio Edit and Voice Clone.

Output to various formats both WAV and MP3.

Private and secure software.
Pros:

One of the best text to speech Microsoft Sam tools in the market.

You get a massive list of voiceovers and languages with their premium version.

Probably the fastest TTS conversion for Sam text to speech among competitors.
Cons:

The only problem with VoxBox is that a lot of excellent features are in the premium.
Price:
Quarterly $14.95.

Yearly $44.95.

Lifetime $89.95.
Watch this video to learn more about best software alternative to Sam Text to Speech:
Part 4: FAQs About Microsoft Sam Text to Speech
1. Is Microsoft Sam Text to Speech Free?
Yes, Microsoft Sam Text to Speech is a free tool but can only be used online, allowing you to download your generated voice.
2. What is Microsoft Sam?
Microsoft Sam is a Microsoft Speech Interface API 4.0 taken from the 1998 version of Sam TTS. The website does the same thing and voice quality but with up to 30 voiceovers to test.
3. Is there any TTS software free to use?
There are many free Microsoft Sam text to speech tools that give you a lot of functionality in their free version, like VoxBox.
4. How do I get Sam text-to-speech?
1. Download and install Voxbox.
2. Click "Text to speech", enter the text, and choose the Microsoft Sam voice and language.
3. Click "Convert" to the voiceovers.
Conclusion
Sam was a revolutionary concept in 1998 when it was first released, and upon reverse engineering, its code, the modern text to speech Sam, has been made. Modern Text to Speech software like VoxBox gives many more options, thanks to Sam in 1998.
If you are looking for an amazing text to speech software, iMyFone VoxBox would be your best choice other than Sam voice synthesizer. Download it now for free from here!