Are you looking for a free YouTube text to speech voice generator for YouTube videos dubbing, further elevating your content and gaining more engagement? Then you are in the right place!
Whether storytelling or a typical sales pitch, speech greatly impacts the success percentage of the entire YouTube trip. Having a good voice and speaking skills is advantageous. But the price range for a five-minute voiceover varies between $5 to $100, and not everybody can afford a high-priced voice actor, particularly for longer projects or those that are just getting started.
Therefore, this article will offer the best free youtube text to speech software for you to do voiceovers.
Let's look more closely at the best free text to speech for youtube videos.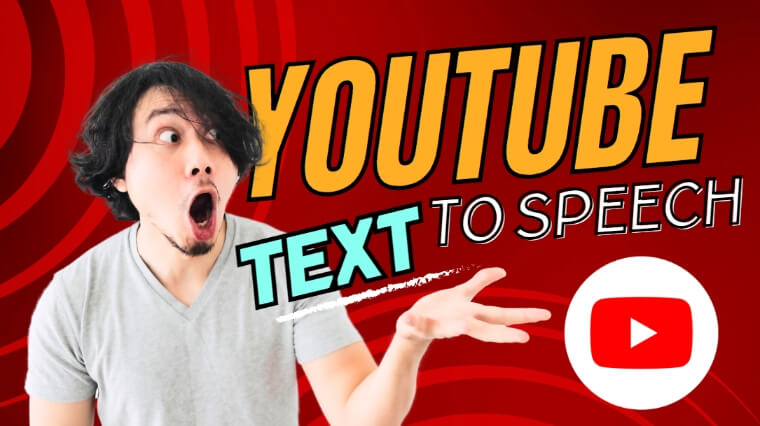 Part 1: Why We Need Text to Speech for YouTube Videos?
Using text to speech for youtube videos has countless benefits, now let's have a look at the reasons why YouTubers need text to speech voice generator.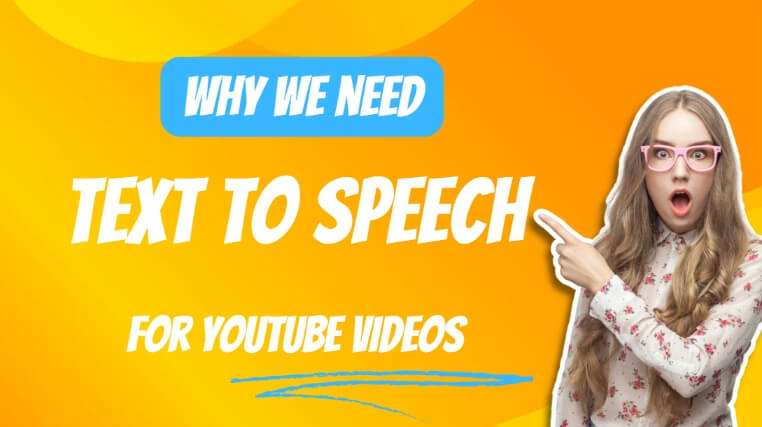 Global Reach and Language Diversity: Text-to-speech software supports multiple languages, enabling content creators to expand their global reach. By offering content in various languages, creators can connect with audiences worldwide, making their videos accessible to a broader and more diverse audience.
Cost Savings and Quick Production: Professional voiceovers can be costly, especially for YouTube content creation. Text-to-speech software offers a cost-effective alternative, eliminating the need for expensive voiceover artists. This is particularly beneficial for content creators starting with limited capital. Additionally, TTS generates narrations swiftly, making it ideal for delivering large volumes of content promptly.
Time Efficiency and Multitasking: Text-to-speech solutions allow viewers to consume content while multitasking, boosting productivity. People can listen to videos while performing other tasks, making it convenient for busy individuals who want to maximize their time.
Enhanced Accessibility and Engagement: Text-to-speech technology enables viewers to listen to content in a natural human voice, catering to those with reading difficulties, visual impairments, or language barriers. This emotional engagement makes materials like PDFs, books, novels, and online courses more accessible and enjoyable.
Improved User Experience: Incorporating voice narration into YouTube videos enhances the user experience. Listening is often easier and more engaging than reading, particularly for complex or lengthy content. This improved experience encourages viewers to stay engaged with the video and its message.
Part 2: Top 6 Text to Speech Voice Generators for Youtube
Voxbox is the best option if you want to do text to speech for YouTube Videos, since it offers over 3,200 voice options and the ability to read Text from any supported file in 77 languages, iMyFone VoxBox is the best youtube text to speech app currently on the market. All users will love this diverse choice platter.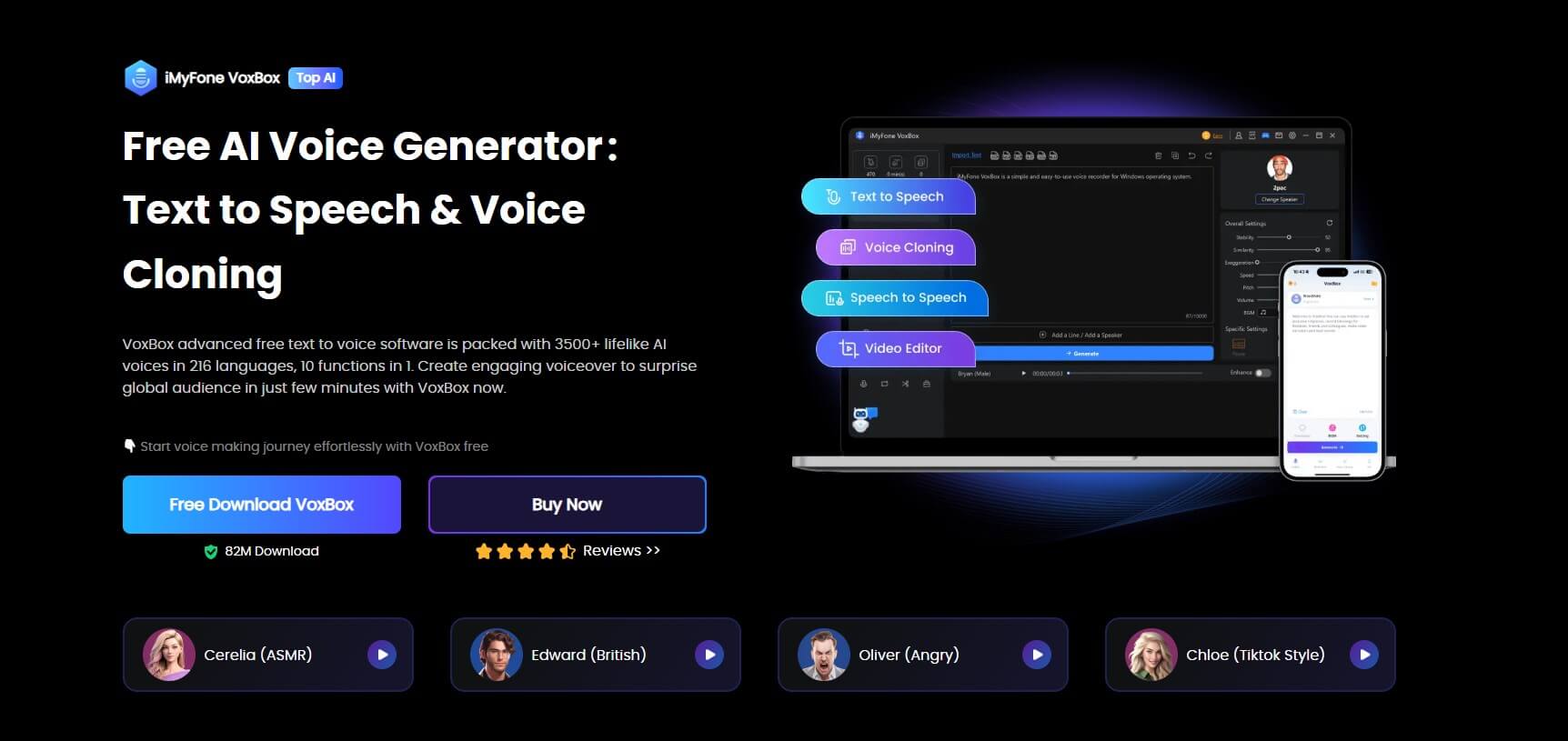 How to do Text to Speech for YouTube Videos:
Step 1: Go to the official website, download the software, and install it.
Step 2: Navigate to the Text to Speech feature.
Step 3: Click on "Change Voice" to choose any voices you like, enter your desired text, and click on the "Convert" button to generate the audio file.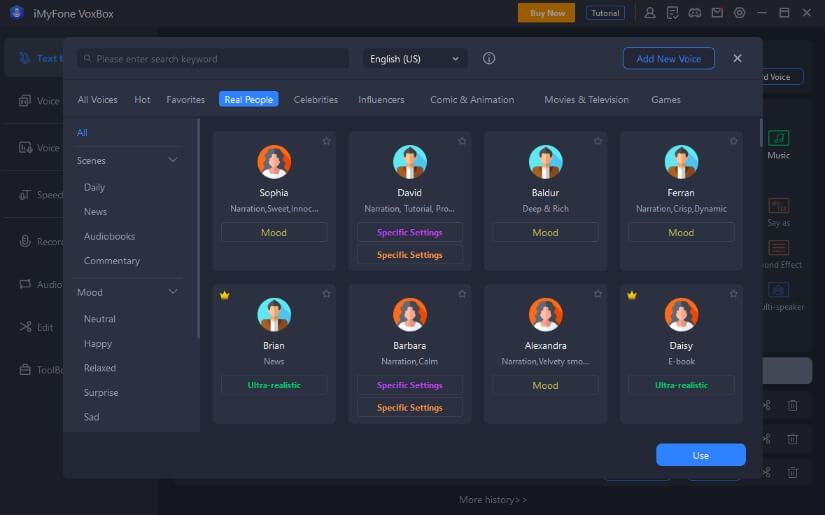 Step 4: Download the voiceover to add a fresh touch to your YouTube channel.
Features:
More than 3200 voices, including singers, famous personalities, cartoon characters, etc., enabling you to do voiceovers with any voices you like.

More than 77+ langugaes & 100+ accents, including British and Hindi, making sure that your YouTube channel can reach audience around the globe.

Voice clone feature allows you to convert text to speech in anyone's voice you like for your YouTube videos.

Multiple built-in functions like video conversion, voice copy, text transcription,and so on.

Supported Pitch,Pauce,Speed, Emphasis,Volume of audio.

Supported multiple audio output format like WAV,OGG,MP3.

Supported select, cut, trim.
Pros:

Provide a wide range of voice-type for Dubbing.

VoxBox gives you the utmost privacy by not listening to or reading your files.

More scene applications for business, entertainment, education, social media videos like youtube, TikTok, ins, etc.
Cons:

The Free trial has not included a voice clone.
Reviews:
4.9 stars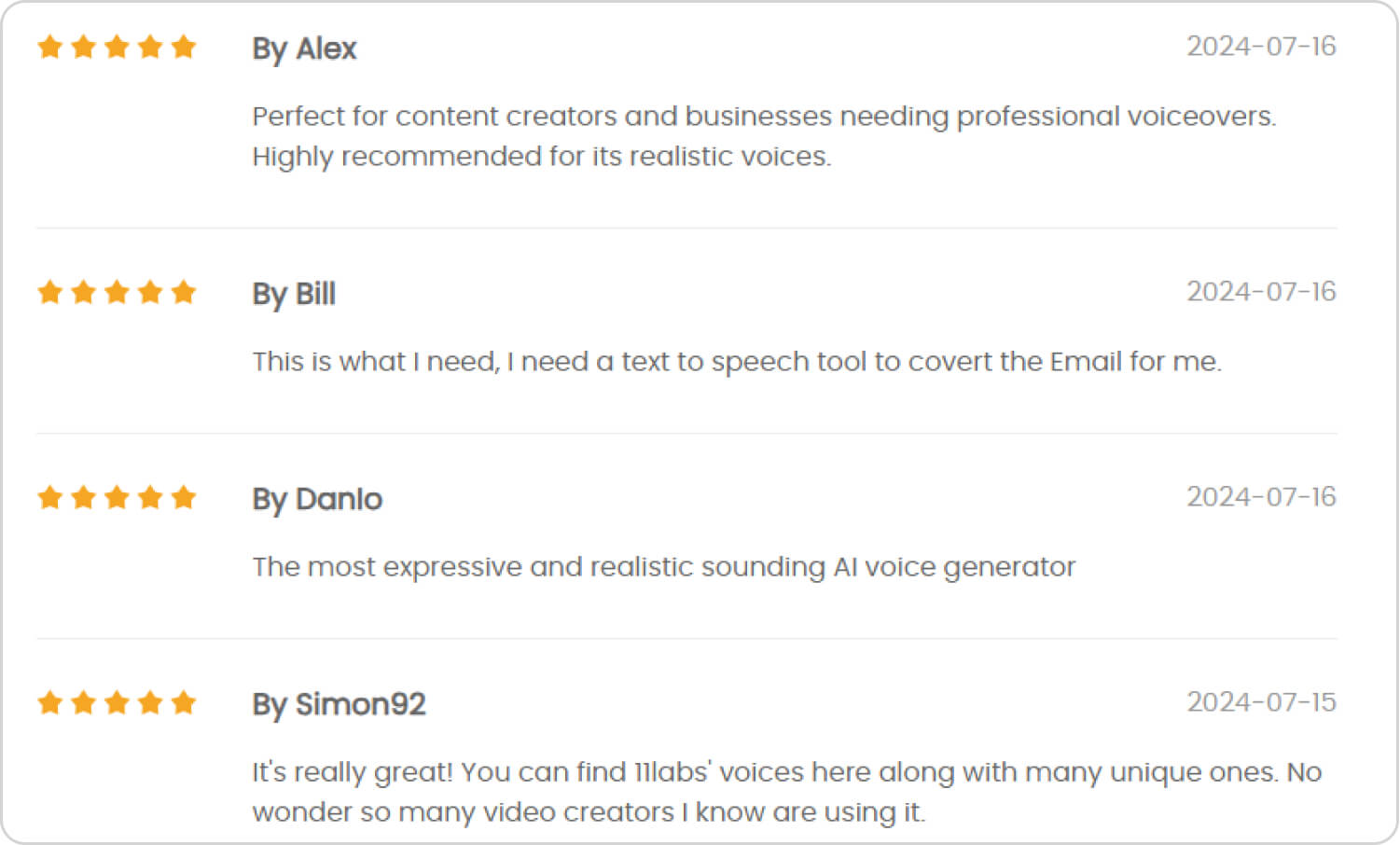 Price:
| Plan | Price |
| --- | --- |
| 1-month Plan | $14.95 |
| 1-year Plan | $44.95 |
| Lifetime Plan | $89.95 |
Watch this video to Learn More about the Best Youtube Text-to-Speech Voice Generator for Dubbing-iMyFone VoxBox:
2) Speechelo
Speechelo provides expressions and voice tones that are realistic, making itself suitable for YouTube text to speech conversion. Voiceovers are, therefore, more appealing. Speechelo can be used to make instructional videos, training movies, and sales videos, among many other things. It has features like speech tones, breathing and pauses, altering speed and tone, and support for 23 languages.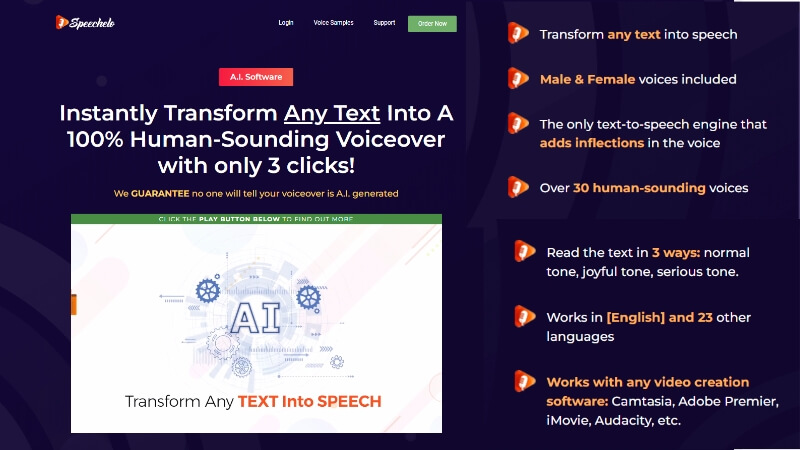 Features:
Speechelo's text-to-speech engine allows you to change the voice's intonation.

It has more than 30 voices, all of which are authentic.

Both male and female voices are present.

It is compatible with a number of video editing programs, including iMovie, Camtasia, Adobe, and Premier.

There are three tones you can read your writing in: a regular tone, a happy tone, and a serious tone.
Pros:

Authentic voice lines

Very easy to use.

Has great customer support.
Cons:

Speechelo will produce audio at a 48kbps rate. If you are familiar with the process of making sound, you would realize that this output is very low.

If you insert lengthy voiceovers, it can produce erroneous output.
Price:
One Time Payment:$47
3) Flixier
Advanced video editing software from Flixier is available in one browser, enabling you to transform any text into speech for youtube content creation, and offers 1-minute outputs to any device, streamlined teamwork, and a ton of cloud storage. Regardless of the equipment they utilize, users of Flixier can export any video.
It keeps all stakeholders informed and enables each team member and contributor to stay in sync across any platform.
Teams can work together in realtime without being concerned that the project will become outdated. There is cloud storage, a thorough version history, comment sections for feedback, sophisticated exports, and email notifications. The tool operates without a hitch on operating systems like Windows, Mac, Linux, and Chromebooks.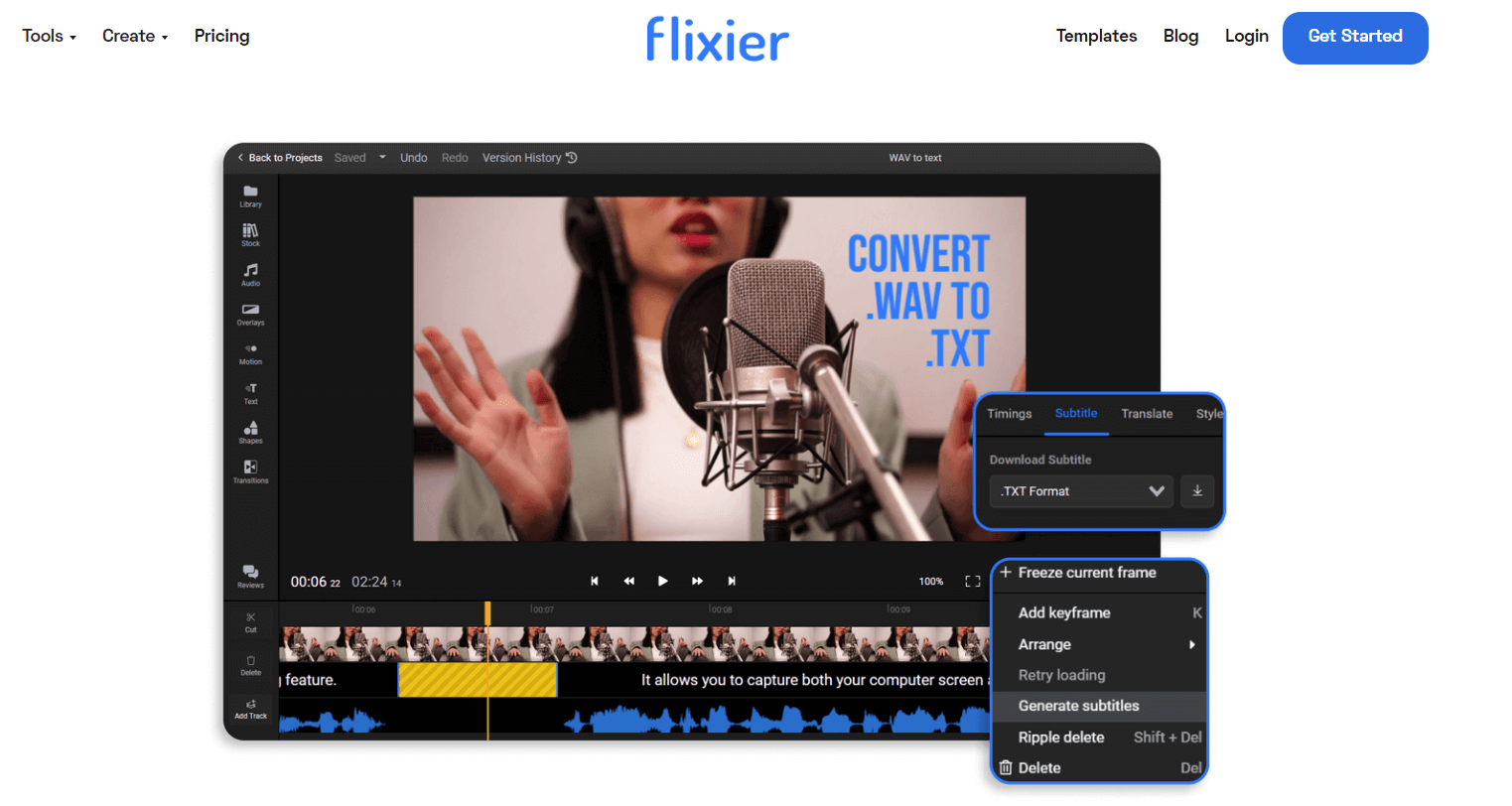 Features:
Realtime collaboration.

50+ transitions.

Greenscreen.

Powerful timeline.

Built-in stock libraries.

Video effects.

Browser based.

Screen record.

Webcam record.
Pros:

It can also be used as a Powerful online video editor.

Collaborate in real-time.

Easily create with Motion Graphics, Text to speech and Stock Footage.
Cons:

The main focus is more on video editing rather than Text to speech.
Price:
The Text to speech for YouTube videos is available with only the business plan, which costs $30 per month.
4) Synthesys
Synthesys assists in turning Text into natural voice for YouTube videos. You can select from a variety of tones, dialects, male and female voices, countries, and read speeds when using Synthesis. Additionally, it only requires three simple steps to produce artificial speech that sounds natural and may be applied to a range of commercial applications.
Choose the gender, look, accent, and tone we want the voice you create to have first. Content you want to convert to speech can be pasted or typed into Synthesys' AI voice-producing system. Finally, press "create" to begin quickly producing your synthetic speech. From here, you may change the speed reading and pause time.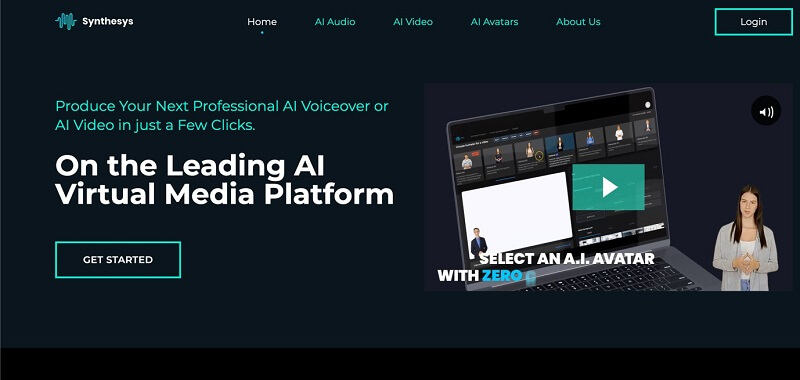 Features:
Cloud-based solution for greater reliability.

There is a large selection of knowledgeable voices that sound natural.

Thirty male voices and more than 35 female voices are present.
Pros:

Unlimited voices can be produced and purchased.

The interface that is incredibly user-friendly.
Cons:

It is possible to create and buy any number of voices.

Highly user-friendly UI.
Price:
| Plan | Price |
| --- | --- |
| Human Studio Synthesys | $31/Monthly |
| Audio Synthesys Plan | $23/Monthly |
| Audio and Human Studio Synthesys | $47/Monthly |
5) Notevibes
It is a fantastic text-to-speech application for YouTube content creation, and Notevibes is available in both a free and a paid edition. Customers can change their pronunciation and choose from more than 500 translation characters.It works with Windows, Mac, Android, ipad, and the Internet.
Users now have complete access to all of their tools for learning a new language and improving their reading abilities. Additionally, 177 unique voices speaking in 18 different languages may be found on Notevibes.
Users enjoy the realistic voices' assistance in helping them pronounce words correctly. The tool's versatility makes it useful for users from all backgrounds.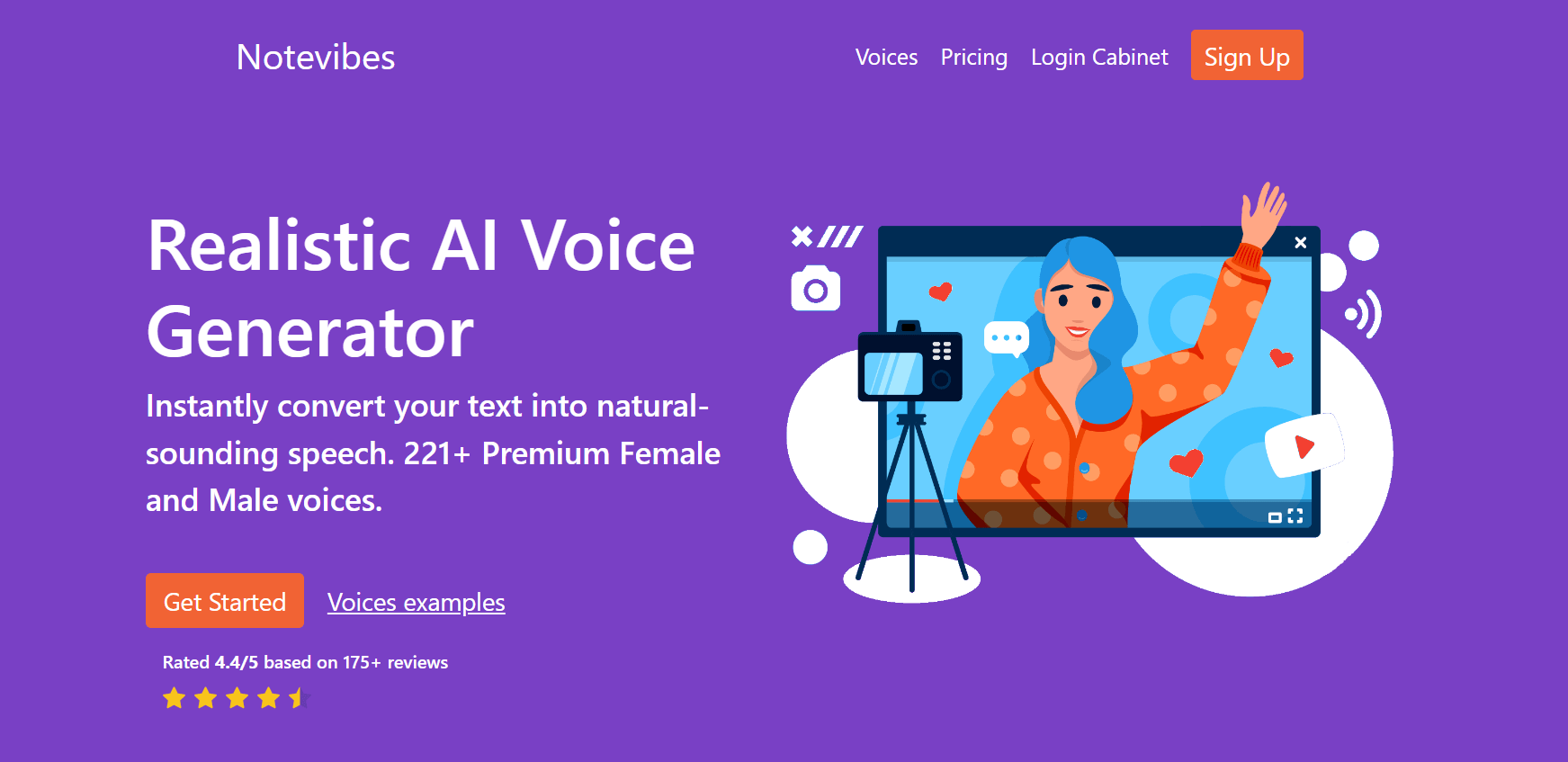 Features:
Authentic voice maker.

Public Speaking.

Create an MP3 of your spoken word.

47 Individual Voices, 200–1,000,000 Characters.
Pros:

Simple to use.

Available free online tool.

There are male and female voices in more than 30 languages with regional accents.
Cons:

There is no preview available. To listen, you must create the voiceover.

A single audio file cannot be created by combining many audio files.
Price:
| Plan | Price |
| --- | --- |
| PERSONAL PACK | $8/Monthly |
| COMMERCIAL PACK | $90/Monthly |
| Audio and Human Studio Synthesys | $4000/yearly |
6) Voicemaker
Among the many companies in the Text to Speech market, Voicemaker is one of the best products. The majority of the products in the Text-to-Voice category provide comparable capabilities at reasonable prices.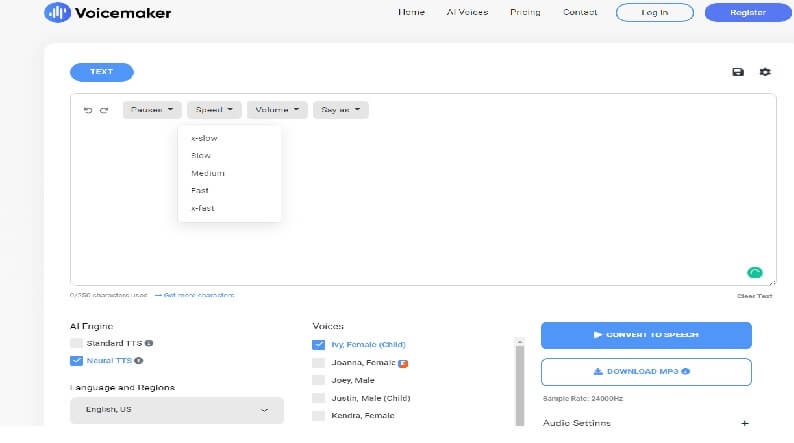 Features:
Even when your subscription expires, Voicemaker still lets you share your generated audio recordings.

You can use Voice maker for creating, Audiobooks and Podcasts, Youtube videos, E-learning material, Web and mobile applications, Public use and broadcasting or even in Call centers.

The audio files can be distributed globally on any platform.
Pros:

Trusted by 1000+ reputed brands.

Multiple AI engines and voices.

A massive collection of Languages and regions.
Cons:

It can be a bit overwhelming to use at first.
Price:
| Plan | Price |
| --- | --- |
| Basic Plan | $5/Monthly |
| Premium Plan | $10/Monthly |
| Business Plan | $20/Monthly |
Part 3: Hot FAQs about YouTube Text to Speech
1. Can I use text to speech on YouTube?
Sure, you can use text to speech for YouTube videos content creation, since there is no such limitations that you are not allowed to use tts on YouTube.
2. What app do YouTubers use for text to speech?
Most YouTubers choose to use VoxBox for text to speech conversion, since it offers 3200+ voices and 77+ languages to assist in elevating the YouTube channel, and gaining more engagement.
3. What is the free voice generator for YouTube videos?
VoxBox is the free text to speech voice generator for YouTube videos, where you can easily free get any voices you want to dub for your YouTube videos, ensuring the quality of your content creation.
4. Can I use AI voice for YouTube videos?
Yes, you can use AI voice for YouTube videos content creation, since AI-generated voices offer unique consistency, character, and a personalized element to your videos, difficult to achieve through other means. They allow you to enhance your brand identity and connect with viewers effortlessly, creating a distinct vocal style that resonates and fosters recognition.
Conclusion
Most text-to-speech programs operate in the same way. To convert content to audio, users either upload it or manually enter it.
That being said when it comes to using YouTube text-to-speech voice generator for your content. A good voiceover could arouse the interest of the audience. Bearing that in mind, we highly recommend using VoxBox for your Youtube content creation needs. cause which could provide 3200+ voices & 46+ languages.