Are your Twitch streams feeling a little lonely? Want to bring some life and laughs to your channel? Well, look no further than the wacky world of text-to-speech (TTS) on Twitch! This amazing feature allows you to transform your written words into hilarious spoken audio, making your streams more interactive and entertaining than ever before. Get ready to dive deep into the realm of Twitch TTS and discover the wonders it can add to your streaming adventures.
Let's kick things off by learning how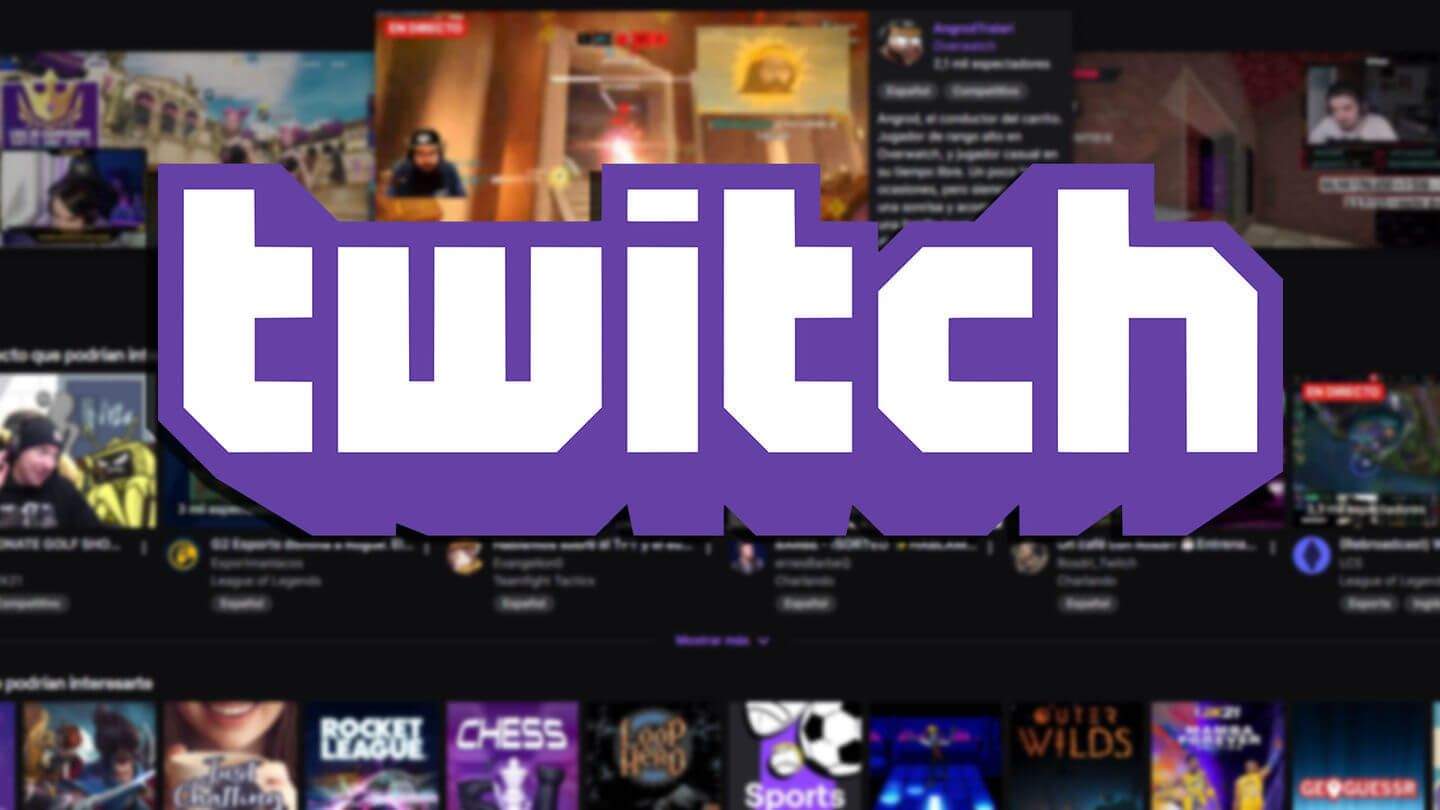 Part 1: What Is Twitch?
Hey, fellow gamers and entertainment enthusiasts! Let's dive into the exciting world of Twitch, the ultimate live-streaming platform that has taken the internet by storm since its launch in 2011. You may think Twitch is all about video game streaming, but trust me, it's much more than that!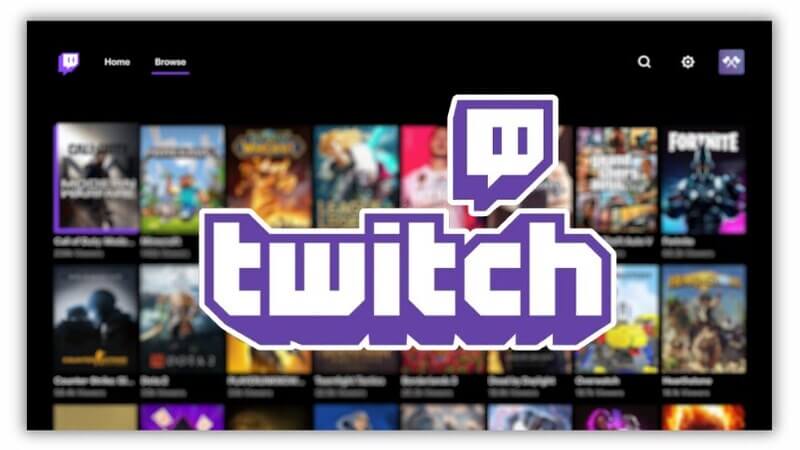 With Twitch, you can embark on a captivating journey of talk shows, music, creative masterpieces, and of course, thrilling gaming adventures. It's like a virtual amusement park, with millions of active users and thousands of channels to explore.
Part 2: How To Enable Text To Speech For Twitch Chat Using Speechchat?
Picture this: you're streaming your gameplay, and suddenly, your viewers can hear your chat messages read out loud in a voice of their choice. You can use it for providing commentary on your gameplay or even adding thrilling voiceovers to your streams. Plus, imagine how entertaining it would be to have heartfelt messages delivered with human emotions. Talk about a unique way to connect with your audience!
Let's talk about how to enable text-to-speech for Twitch Chat:
How To Set Up Twitch Text to Speech?
STEP1:Sign up for a Twitch Account and download the StreamLabs software.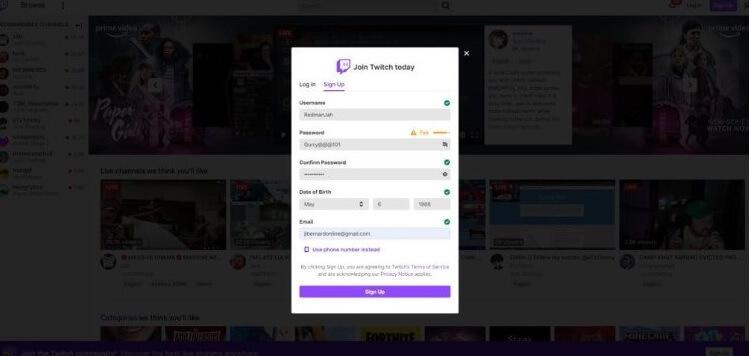 STEP2:Logged into your Twitch Account and set up your StreamLabs account.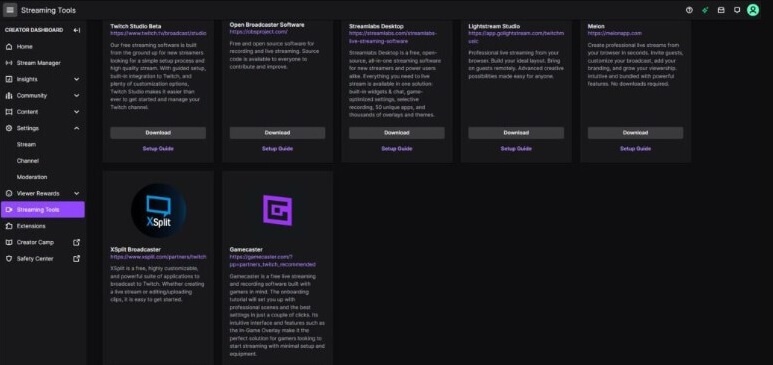 STEP3:The screenshots show the process of downloading and setting up your StreamLabs account.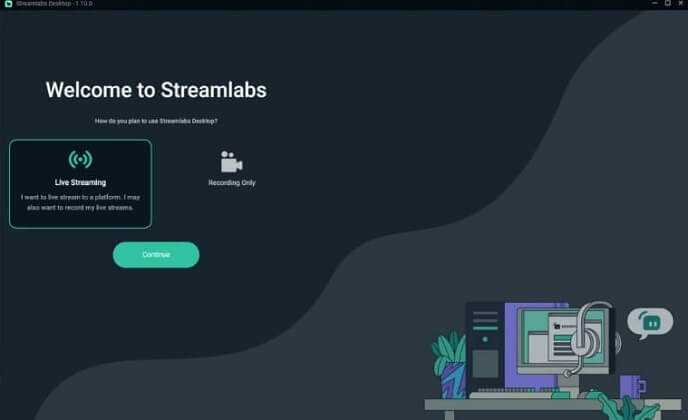 STEP4:Choose the "Live Streaming" option, as it will give you a comprehensive list of all the features that StreamLabs offers.

STEP5:When connecting to the StreamLabs TTS service, choose the platform you're streaming from.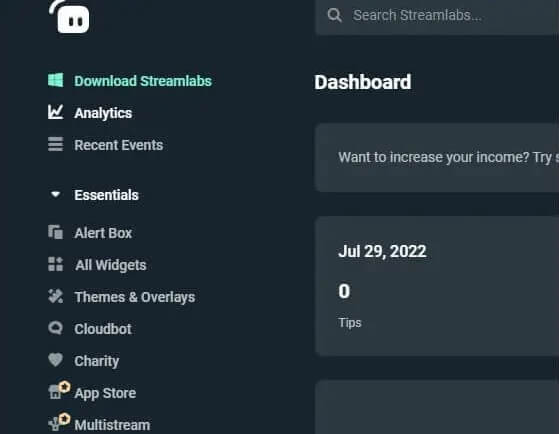 STEP6:Navigate to the "Essentials" tab and find "Alert Box" in the sidebar.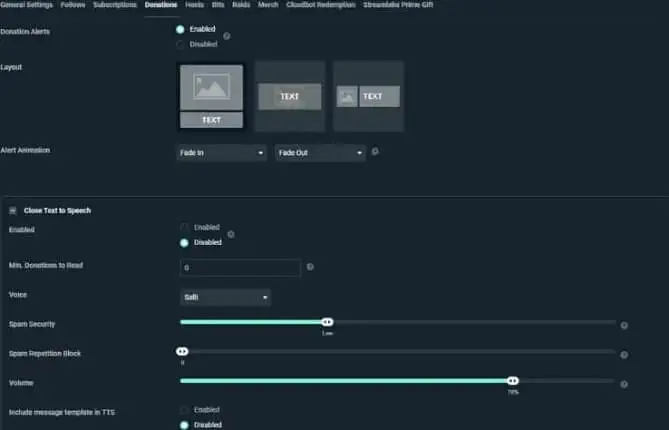 STEP7:Click "Text-to-Speech," and you can enable it and adjust other parameters.

STEP8:Once you've completed that, you'll want to copy the Widget URL and add it to your streaming software.

STEP9: Use these test buttons to check the TTS; this software makes your alerts unique and meaningful to your brand and audience.
Part 3: Benifits of Add Text To Speech For Twitch Chat
Accessibility: TTS makes your content accessible to viewers with hearing or reading difficulties, ensuring inclusivity.
Entertainment: Genuine and emotive voices add an entertaining element to your stream, captivating your audience.
Engagement: TTS allows viewers to participate by having their messages read aloud, fostering interaction and involvement.
Time-saving: TTS reads extensive texts for you, saving time and enabling efficient communication.
Variety: Incorporating different voices and languages through TTS adds diversity to your stream, enhancing the overall viewer experience.
Part 4: Other Time-Saving Text To Speech Solution For Twitch Chat
Besides the third-party software for real-time, you can also try another time-saving Twitch TTS solution to use –VoxBox.
iMyFone VoxBox is desktop-based text-to-speech and speech-to-text software that works on artificial intelligence. You can convert any Twitch text to speech, download the converted audio, and upload it anywhere. Besides, you can also convert speech to text to create subtitles for your videos and streamings.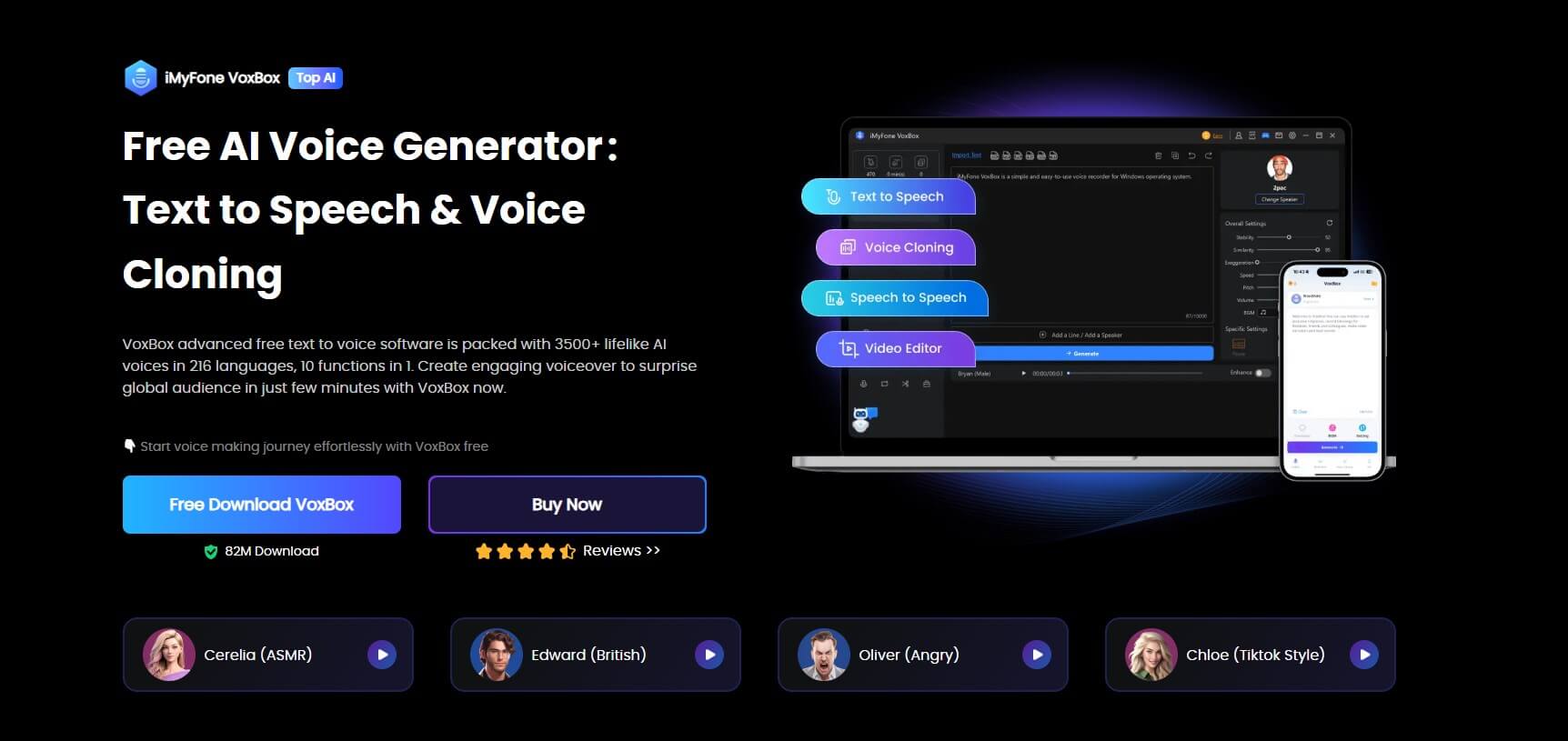 Tips
No voice artists are needed, and no recording equipment is needed. You can easily convert your text to speech and voice using
iMyFone VoxBox
! Download it and try it out for free now!
The main features of VoxBox are as follows:
Key Features:
Offer 3200+ voice filters & voice effects with 46+ languages as realistic Twitch chat text-to-speech generator.

More than 100 accents like South-African accent you can change in your audio

You can use the software on various platforms like Wattpad, TikTok and so on.

Multiple output formats such as MP3, WAV are supported.

Encourage you to pause, pitch, emphasize, adjust speed, add BGM during the process.

Powerful functions of Voice Generation, Voice Transcription, Voice Record, Video Converter, Audio Edit, and Voice Clone.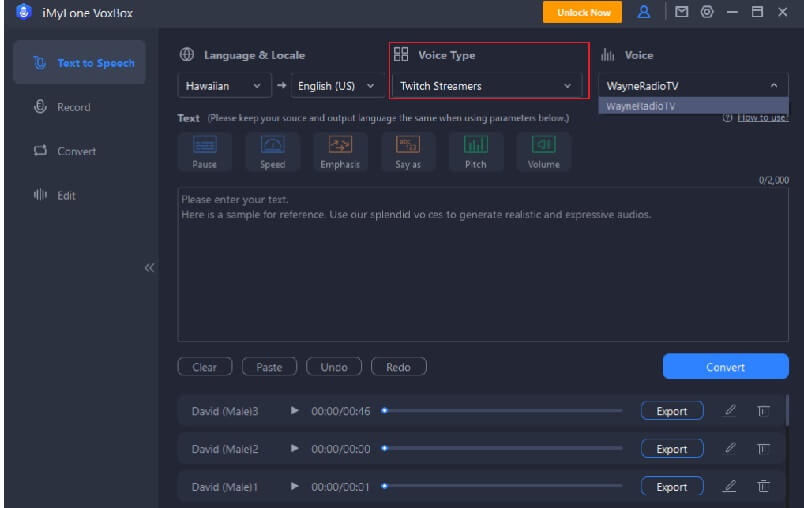 Pros:

A highly fast voice generation.

Natural sounding for text to speech Twitch chat.

Doesn't need internet for text-to-speech conversion.
Cons:

Not all languages are supported.

Not direct configuration with the Twitch app.
Part 5: FAQs About Text To Speech Twitch
1. How can I set up Twitch text-to-speech donations?
You will need to rely on third-party text-to-speech software like Streamlabs and SpeechChat to set up TTS donations on Twitch. If we take the example of Streamlabs, here is how to set up TTS donations: Sign in to Twitch from StreamLabs > Alert Box > Donations > Enable Text To Speech.
2. Can I use speech generated by text-to-speech in Twitch?
Yes, you can use speech-generated text-to-speech in Twitch chat. You can rely on software like VoxBox to generate text to speech and use it in Twitch chat.
Conclusion
We have discussed different solutions and third-party tts software for Twitch text to speech chat. You will need to integrate and configure the software with a Twitch account to use the TTS features.
However, you can also try VoxBox to generate Twitch text-to-speech or speech-to-text in any language and use it in Twitch streaming and chat.