Are you a devoted Hogwarts Legacy fan looking to promote your gaming immersion? Imagine immersing yourself deeper by integrating authentic Hogwarts Legacy AI voices into your gameplay. This is where the Hogwarts Legacy AI voice generator steps in, allowing you to access the voices of various characters, be it a Hogwarts professor or a brilliant student, enhancing your gaming adventure. In this article, we will introduce two top Hogwarts Legacy sound generators and guide you on how to use them effectively.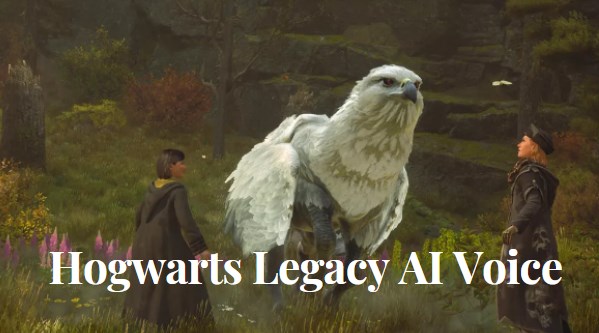 Part 1: Hogwarts Legacy: A Magical Journey
Hogwarts Legacy, an action role-playing game developed by Avalanche Software and published by Warner Bros. Set in the late 1800s within Wizarding World locations like Hogwarts, Hogsmeade, and the Scottish Highlands, players assume the role of a fifth-year Hogwarts student. They possess mysterious ancient magic and hold the key to a threatening "ancient secret," shaping the game's narrative.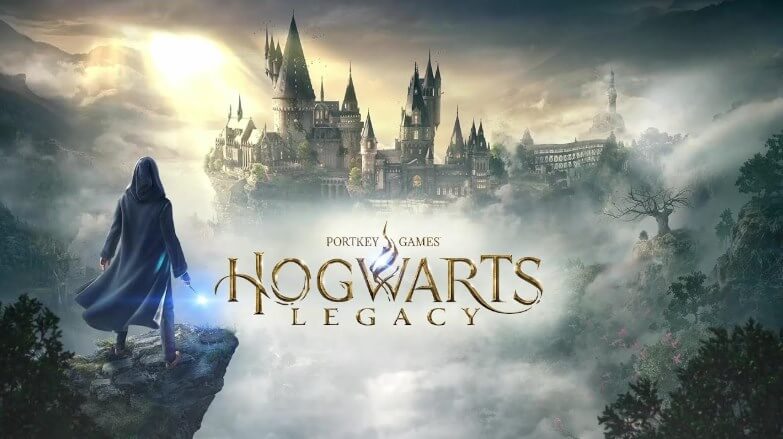 Anticipation for Hogwarts Legacy surged upon its 2020 announcement. However, controversies regarding J.K. Rowling's views caused pre-release backlash. Despite delays, the game debuted in February and May 2023 for various platforms, later launching on Nintendo Switch. Its early access on Twitch broke records. Post-release, the game achieved immense success, surpassing 15 million copies sold and $1 billion in revenue by May 2023.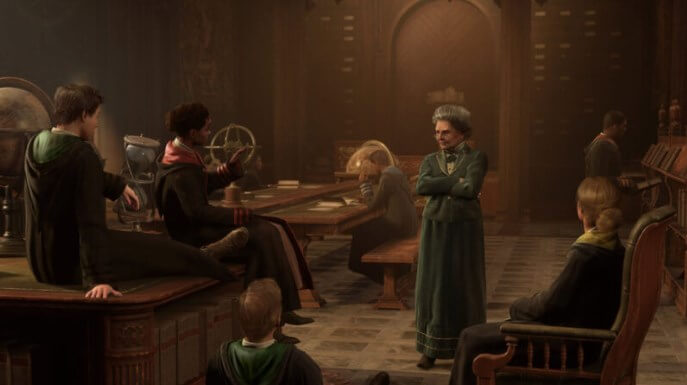 Part 2: How Voice Generators Create Hogwarts Legacy AI Voice?
AI voice generators have a bunch of voices, even ones from games like Hogwarts Legacy. If you want a good voice creator to generate the voice you need, just keep reading!
iMyFone VoxBox is an impressive voice generator, perfect for crafting authentic Hogwarts Legacy AI voices to suit your needs. With a rich sound library encompassing various popular game characters, it offers a plethora of customization options.
It also can elevate your gaming experience by generating engaging narrations for your video games with ease. Here are the specific steps to generate natural sounds for Hogwarts Legacy.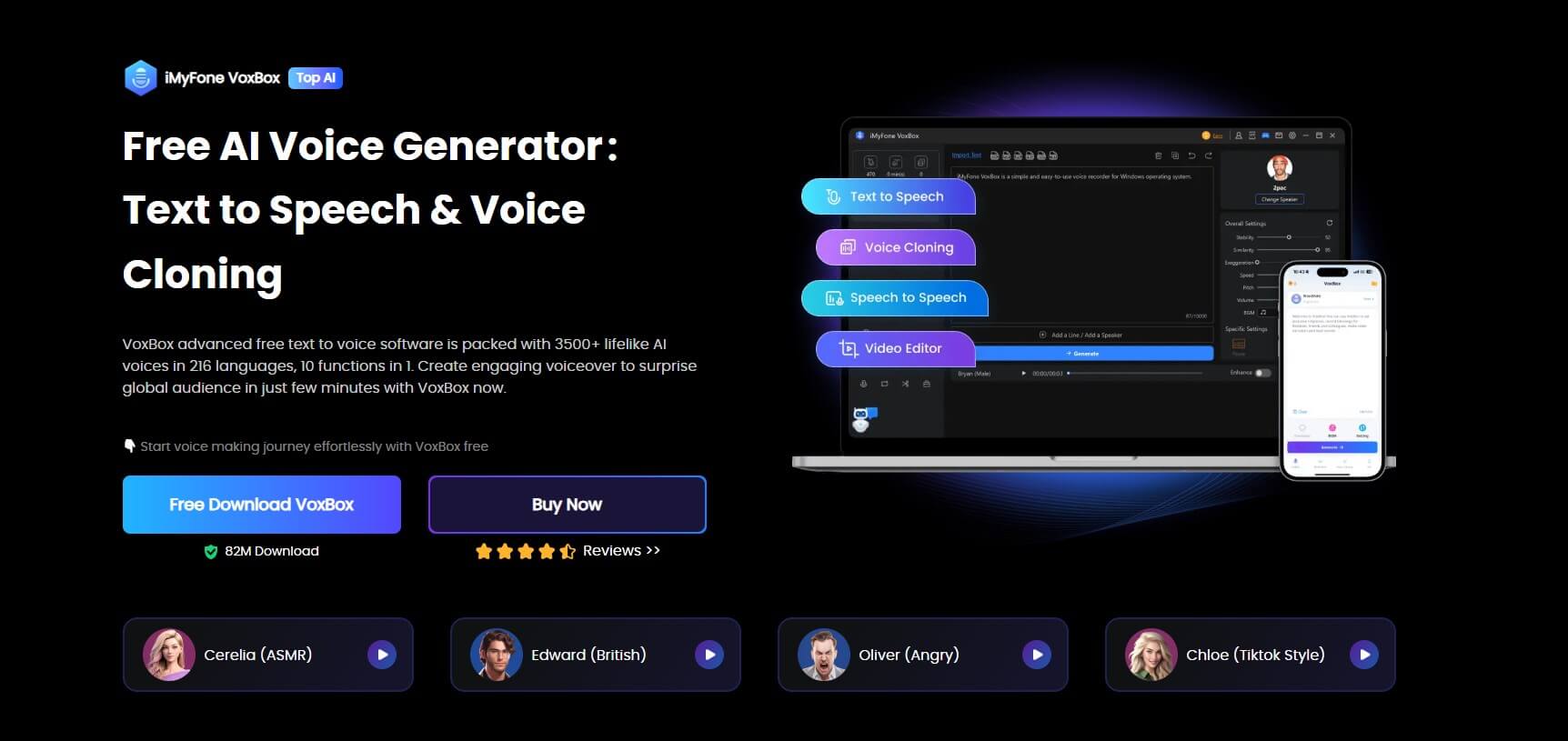 How To Use Hogwarts Legacy AI Voice Generator:
#Step 1: Download and install VoxBox, then open the application.
#Step 2: Click on "Voice Cloning" on the left and enter the corresponding interface.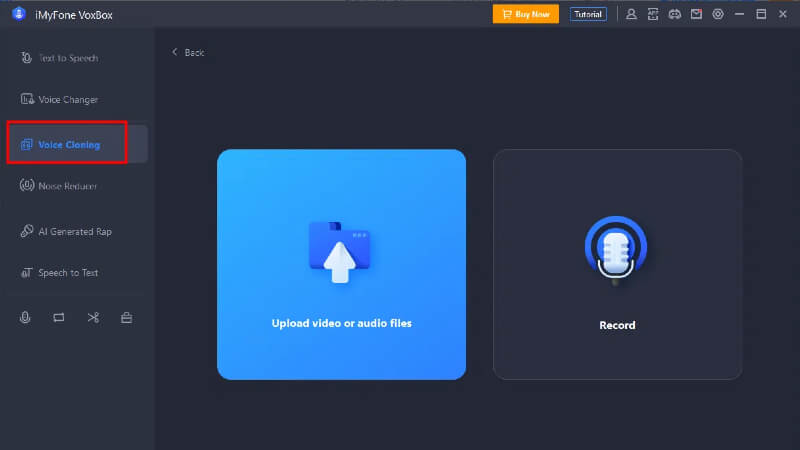 #Step 3: Upload your audio file, start the cloning process, and after a mins, you can find the voice you cloned in "My Cloned Voice".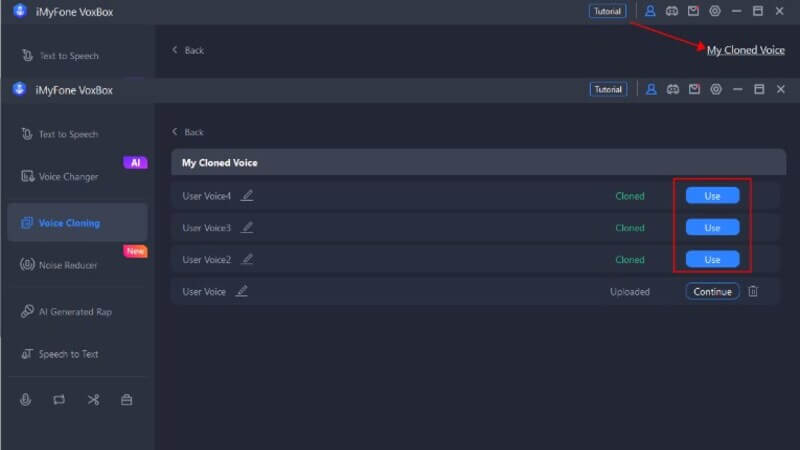 #Step 4: Tap on "Use" and you will enter "Text to Speech" section, then input text and convert it.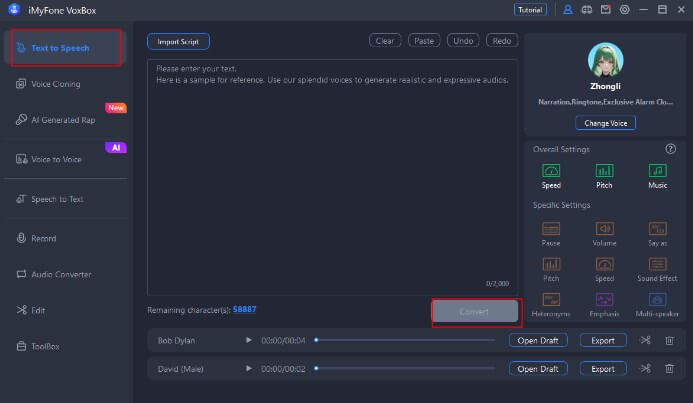 Key Features:
Custom each character AI voice of the game Hogwarts Legacy.

Diverse virtual character voices available.

Over 3200 voice varieties supporting 77+ languages worldwide.

Make text to speech on Roblox and Twitch when playing games.

2000 free characters for Hogwarts Legacy users getting tts convertion.
MagicMic voice changer enables you to create genuine Hogwarts Legacy AI voice for live engagements, streaming, and gaming. It's not just about Hogwarts Legacy—this adaptable tool offers access to a rich array of voices.
Featuring a vast selection of 225+ AI voice filters, 600+ voice effects, and 200+ voice memes, along with its powerful voice cloning functionality, transforming your voice into diverse personas is seamless with MagicMic.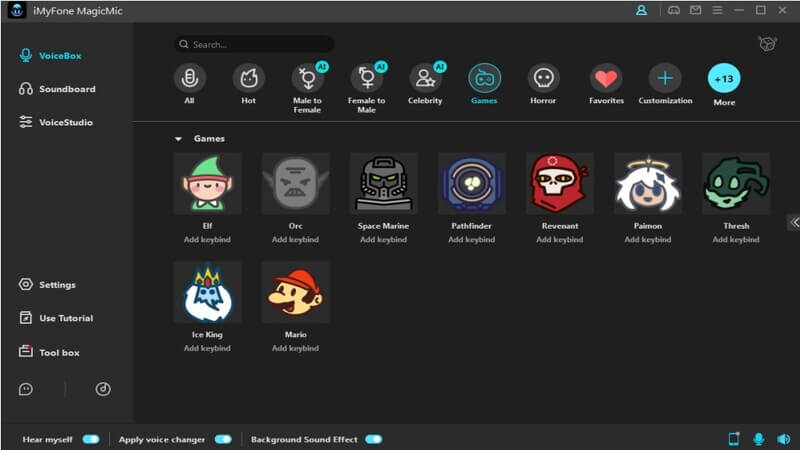 Key Features:
Customize your voice by adjusting various settings to suit your preferences.

The voice cloning feature to generate a diverse range of voices.

Real-time AI effects for instant voice enhancement.

Boasting 600+ voice effects and 200+ voice memes.

Seamlessly integrate with well-known platforms like Discord, Twitch, and others.
Part 3: Hogwarts Legacy Characters You Should Know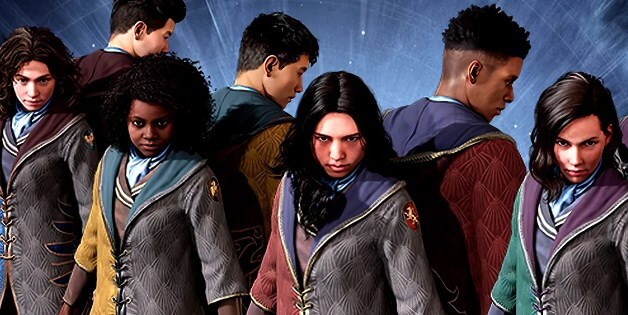 Amit Thakkar: Ravenclaw student with dreams of becoming a renowned wizarding historian. He readily aids friends but finds more joy in reading and penning tales of perilous adventures than living them himself.
Natsai Onai: Gryffindor student, embodies wisdom, sharp wit, and an unwavering sense of justice. Hailing from Matabeleland, Africa, she joined Hogwarts following her mother's appointment as the school's Divination professor.
Poppy Sweeting: Devoted Hufflepuff at Hogwarts Legacy, is a beast enthusiast with a strong dislike for poachers.
Sebastian Sallow: Central figure in the game, hails from Slytherin. You navigate his mischievous ways, deciding whether to embrace the Dark Arts or not. He's on a mission to cure his twin sister, Anne, afflicted by a grave curse.
Nellie Oggspire: A student from Gryffindor provides insight into the Daedalian Keys. Check out our Hogwarts Legacy Daedalian Keys guide to discover locations for these key lockboxes.
Part 4: FAQs about Hogwarts Legacy AI Voice Generator
1. Can I use the Hogwarts Legacy AI voice generator for live streaming and content creation?
Yes, the Hogwarts Legacy AI voice generator is often used by content creators and streamers to enhance their content by providing AI-generated voices, adding a unique element to their videos and streams.
2. Is the AI voice generator capable of emulating multiple Hogwarts Legacy characters?
Yes, the AI voice generator typically offers a range of voices, allowing users to replicate the speech of various characters from Hogwarts Legacy, providing diversity and creativity in content creation.
3. What is the best voice generator for Hogwarts Legacy?
The best voice generator for creating authentic and immersive Hogwarts Legacy AI voices is VoxBox. VoxBox offers a diverse range of AI voices, including those resembling characters from Hogwarts Legacy.
Conclusion
In conclusion, if your goal is to create engaging content utilizing the Hogwarts Legacy AI voice, iMyFone VoxBox stands out as the perfect tool to suit your needs. With its extensive array of voice options, effects, and customizable settings, VoxBox becomes one of the most popular AI voice generators for crafting unique voiceovers, be it for real individuals or fictitious characters.