Try Free AI Streamer Text to Speech (TTS) Voice Generator Now
Free transform your words into streamer voice. Enter your text into the box, and then click "Speak it" button to listen. Download Voxbox, you can get more popular YouTuber, Twitch streamer, and virtual streamer voice for text to speech.
Speak It
No text to convert
The Best AI Voice Generator for Text to Speech on YouTube, Twitch and Discord
Fresh Up Your YouTube Channel to Gain More Engagement
Clone any of your favorite YouTubers' voice and use it while creating content or live streaming. Use famous YouTubers' voices for text to speech and dub for your videos, adding a fresh perspective to your channel.
MrBeast

MoistCr1TiKaL

KingcobraJFS

Addison Rae
Transform into Your Beloved Vtubers for Content Creation
Want the attractive voices of famous Vtubers? With Voxbox's AI voice library and voice cloning, you can effortlessly convert text into ultra-realistic Vtuber AI voice, best for content creation, live streaming, podcasting, audio book making or just for fun.
Gawr Gura

Mori Calliope

Usada Pekora

Ironmouse
Level Up Your Content with Authentic Live Streamer Voice
Clone any streamers' voice to get realistic AI voice, injecting vibrancy and fun into your content, and making your written words come to life with genuine emotions and expressions, a perfect choice for your game video creation or any other content.
Itswill

Markiplier

Ninja

xQc
Watch Video to Learn Best AI Streamer Text to Speech Voice Generator
iMyFone VoxBox is the best text to speech voice generator with a vast library of character voices and renowned streamers' voices, including YouTubers, Vtubers, Twitch streamers, and more. Watch this video to learn how to clone streamer AI voice and do streamer text to speech for more interesting content creation to go viral on social media platform in 2023.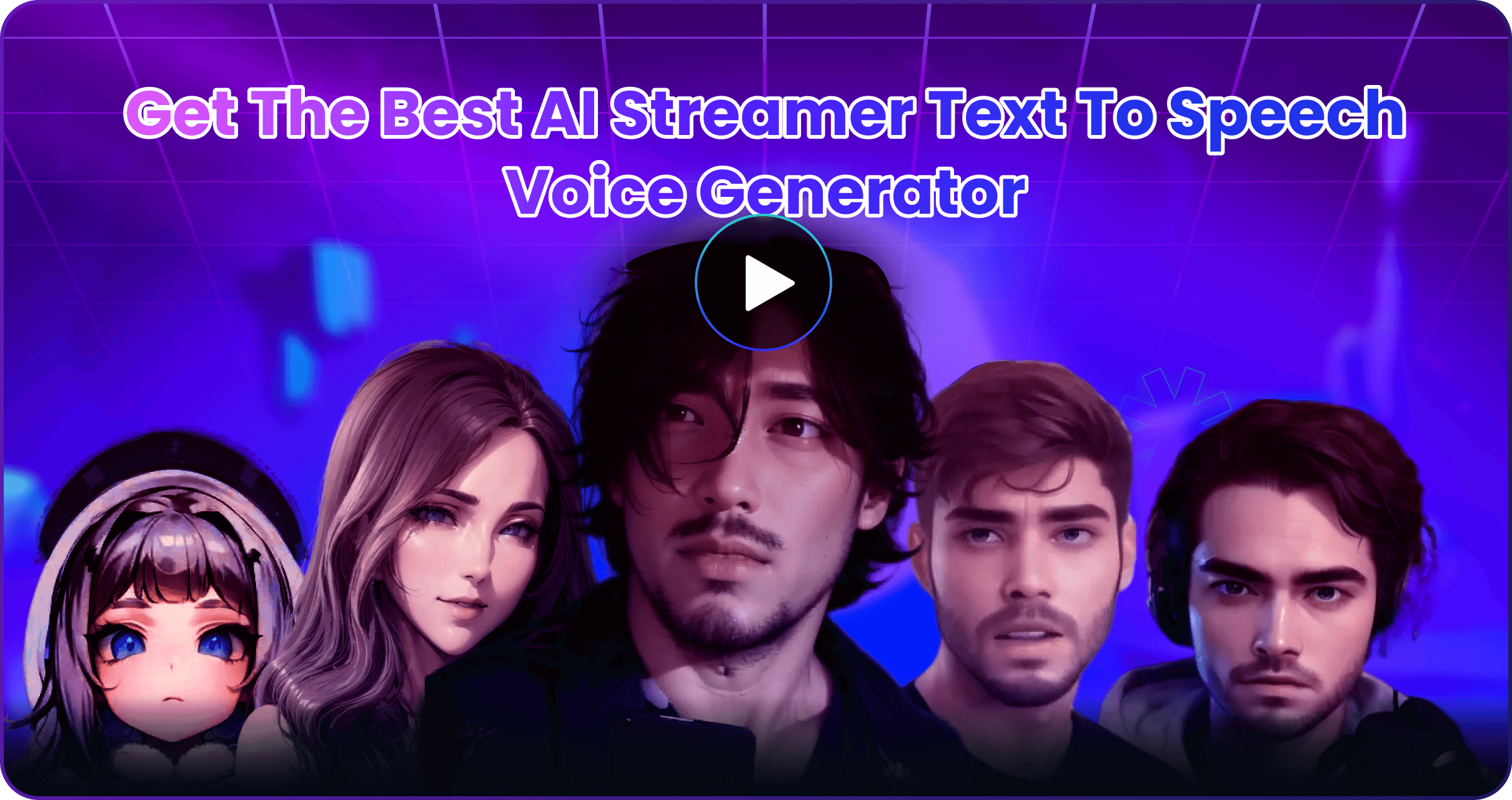 127,096

downloads
100% secure
How to Get/Clone Streamers Voice with Text to Speech Generator
With iMyFone Voxbox AI streamer text to speech voice generator,cloning your favorite streamer AI voice for text to speech conversion on YouTube, Twitch, Instagram Reels, and other platforms is a breeze.
Step 1: Download & Install iMyFone Vobox
Visit iMyFone Voxbox and navigate to the VoxBox page. Download it by clicking the 'Try it Free' button.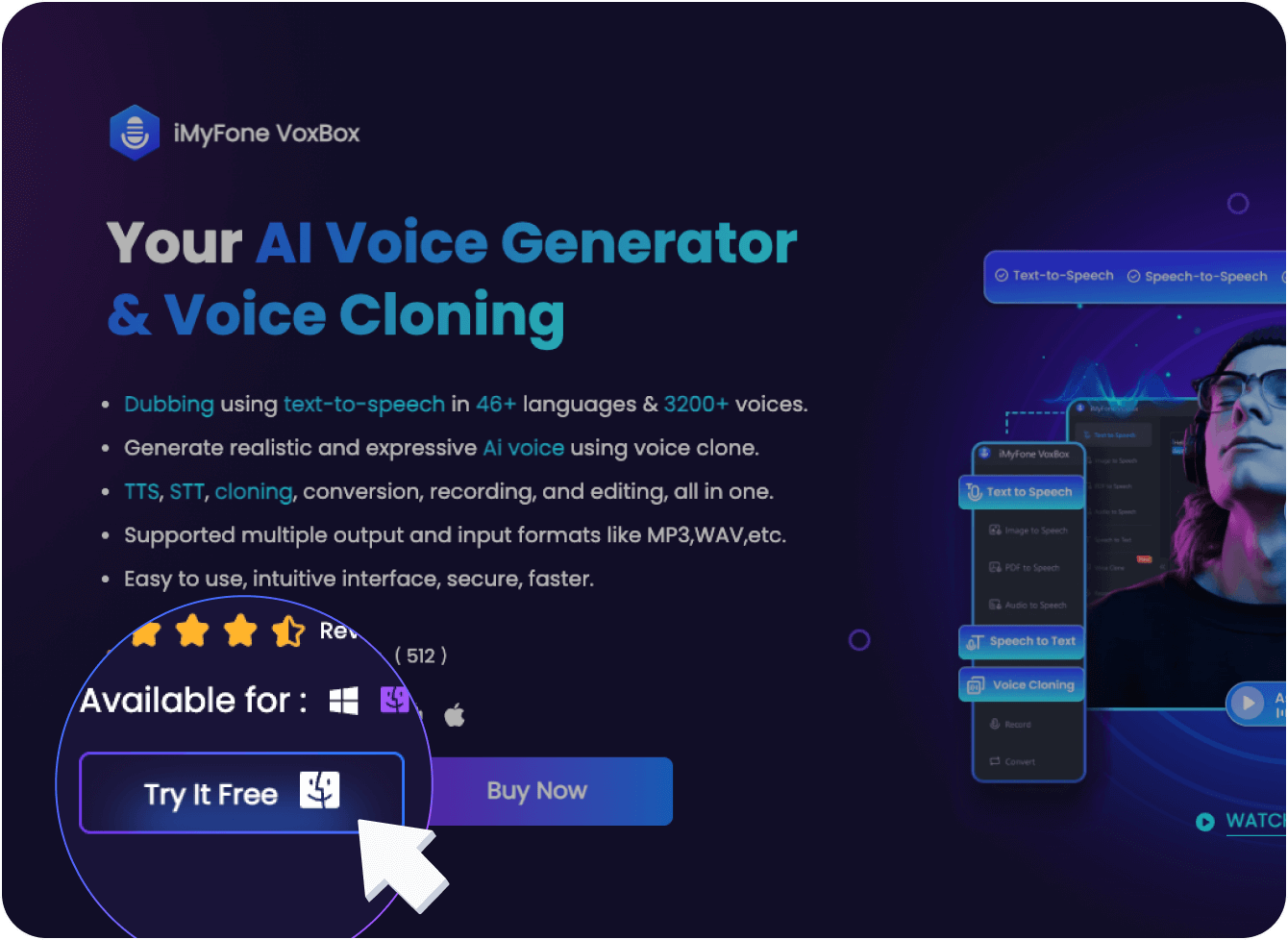 Step 2: Enter Text & Choose YouTuber/ Streamer/Vtuber AI Voice
Navigate to the Text to Speech Menu you can see on the left pane. Enter your text in the box. Choose or clone the streamer voice you like.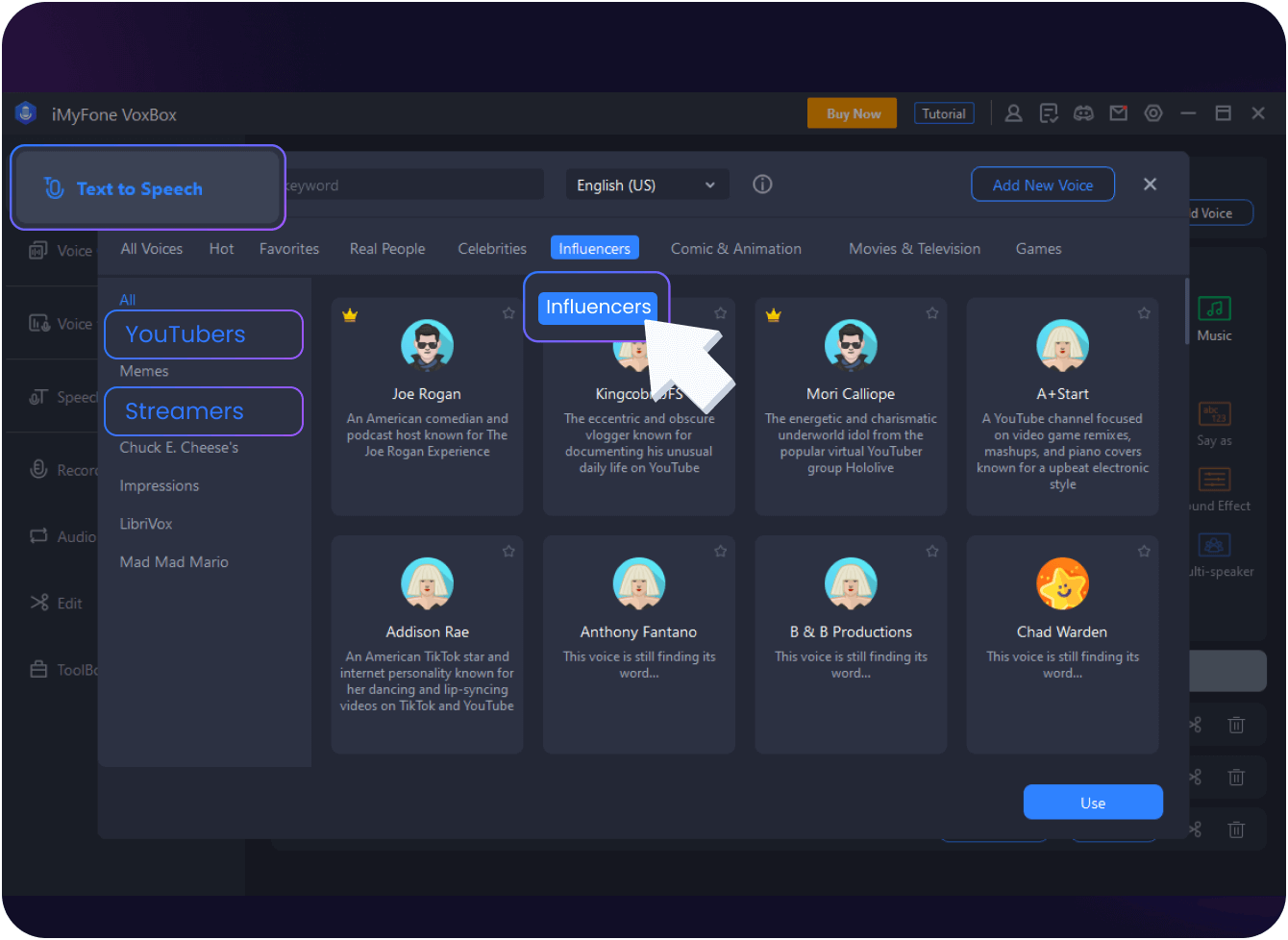 Step 3: Convert Text to Speech Now
Click on convert button and simply download your voiceover.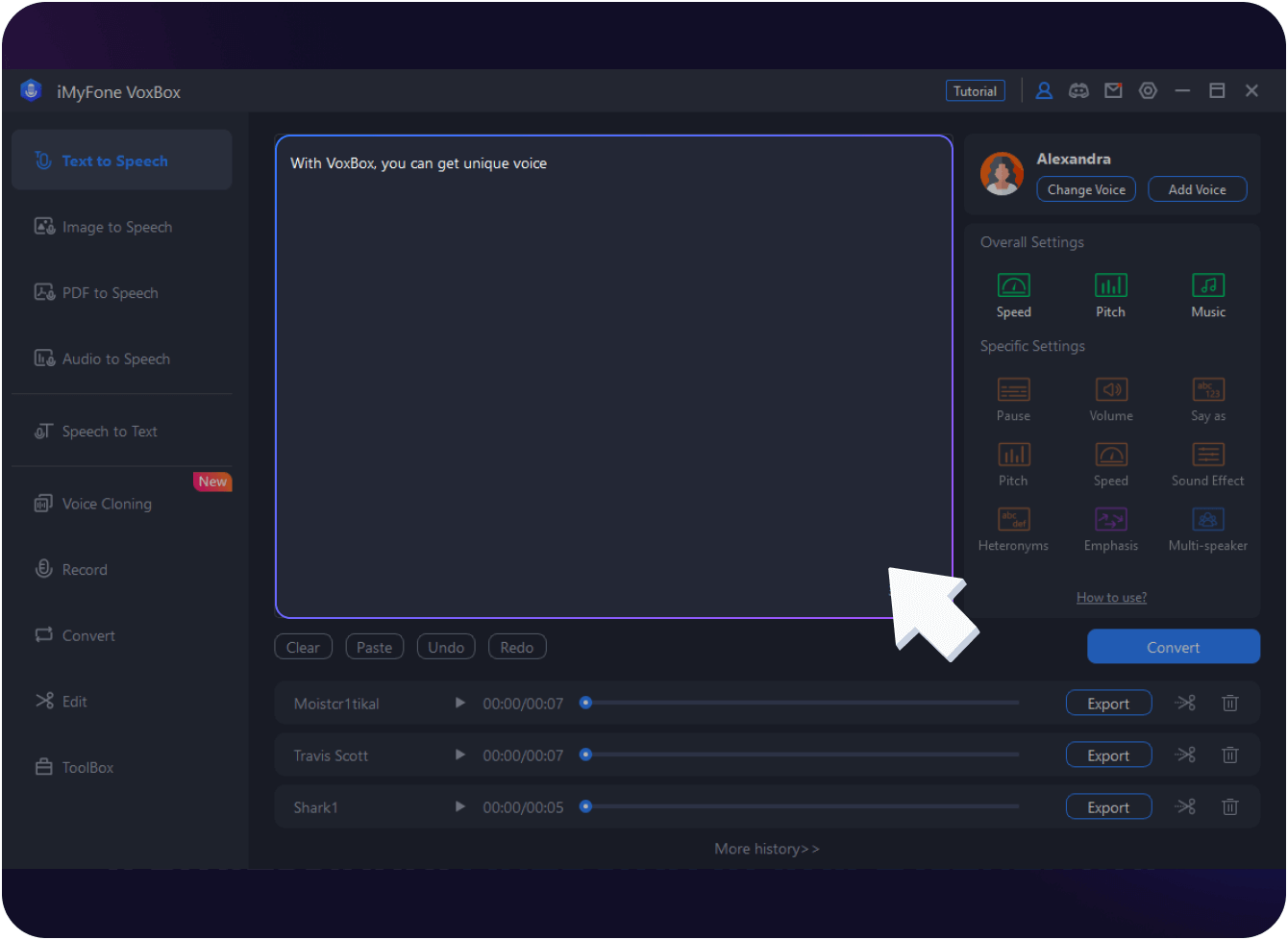 What Customers Often Ask
1.What is AI streamer text to speech voice generator?

The AI streamer text to speech voice generator is a cutting-edge technology that utilizes artificial intelligence (AI) to convert written text into natural-sounding speech, mimicking the voices of live streamers, YouTubers, Vtubers. Voxbox is such a voice generator that enables you to get streamer, YouTuber and Vtuber AI voice for leveling up your content.

2.How many kinds of streamers are there?

Streamers can be divided into various kinds according to different platforms they live stream on, including YouTube streamer (real person and Vtuber), Twitch streamer, Facebook streamer and Discord streamer.

3. How can you gain access to streamer AI voice?

You can easily get many popular streamers' authentic voices in Voxbox. All you need to do is to click "change voice" to select voices of streamers in its voice library. Then, you can enter written text to convert it to speech in any YouTube or Twitch streamer's voice.