Music soundboards are soundboards that contain different music loops and background music available for use by the public. These soundboards allow users to download any type of music sounds available in the soundboard mp3 version.
This article will look at the different types of soundboards where you can get different music soundboards, and their features.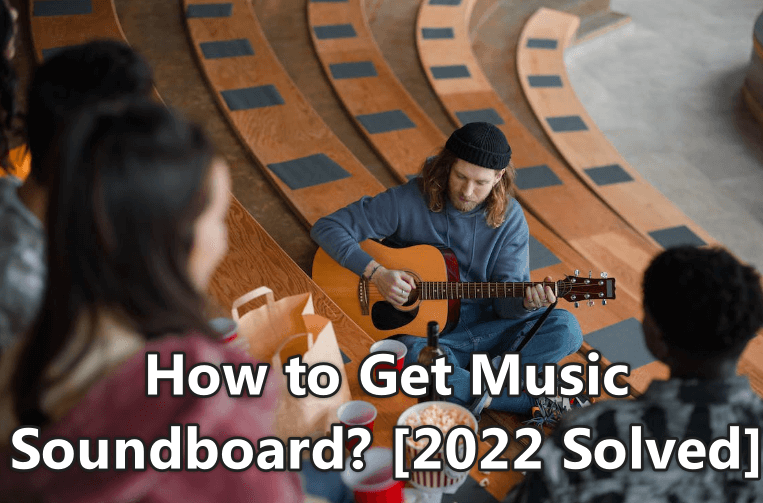 Part 1: Best Software with Popular Music Sounboards
MagicMic is a voice changer application that is accessible on Windows PC platforms. It is available in amateur or professional, the program is also easy to use for beginners.
It has attractive features, such as easy download, import functionality where you can import your piano soundboard and it is a small application that can open quickly. You can get music soundboards from 101 soundboards, soundboard guy, peal, and sound button.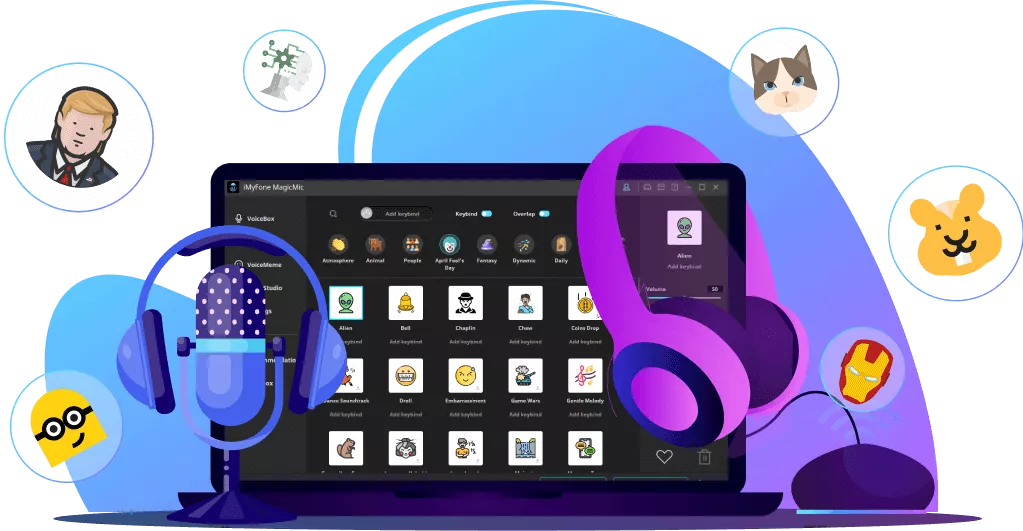 100+ Voice effects for one click voice changing in real-time.
Huge library with 300+ Voice Effects and 150+ Voice Memes.
Sound emulator in games,live,chatting,online class and more.
Voice record and audio voice changing are supported.
Voice studio lets you create any voice you like.
Excellent Functions:
Voice Studio: let you customize your own special voice.

Voice Meme Files Importing: make you use sound effects freely.

Voice changer voice setting: help you control the voice filter as your will.

Voice Changer Searching: save time on finding voice effects.

Voice Changer Random Selection Dice: you won't get hard in choosing voice changing filter anymore.
Part 2: Top Sound Libraries to Get Music Soundboards
1. 101 Soundboards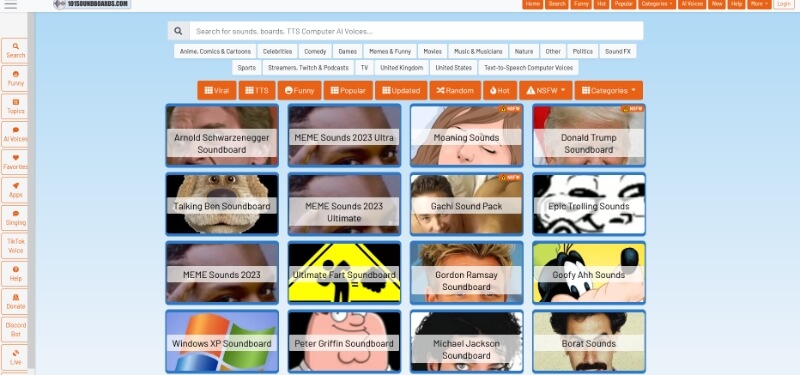 101 soundboards is an online sound library that contains a million-plus sound clip that can be played instantly and can be downloaded on Android and IOS. The 101 soundboard contains libraries where you can get music soundboards, piano soundboards, and even guitar soundboards among other famous sounds such as Dr. Phil soundboard, annoying sounds, Michael Jackson soundboard their library is updated regularly with their main topics being funny, hot, and popular but there are more sounds than you would expect.
Price:
To access and download these soundboards is entirely free.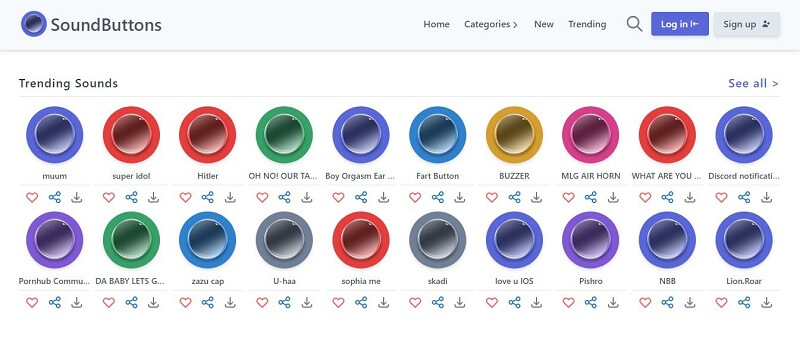 Soundbuttons is an online site that contains a collection of sounds created for people to have fun and explore different sounds. They have different categories such as games, memes, movies, sports, viral, politics, anime and manga, pranks, music, and TV. They also contain large collections of music soundboards, piano soundboards, and guitar soundboards. The popular guitar soundboards include guitarguy123, instant warmguitar, Jocko guitar, and some fat guitar.
Price:
The sounds are found on the web and they can be downloaded for free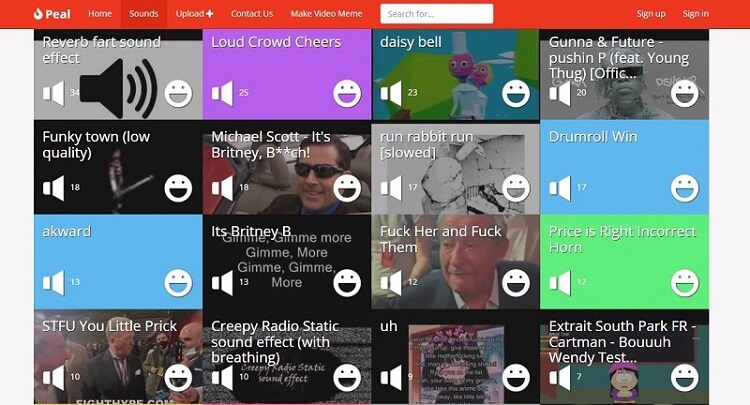 Peal is a library made up of different collections of music soundboard clips for the aim of messaging. The creators see audio as the best way to express messages and information when text alone cannot address the situation as it should. Users can also leave comments on the sounds they loved. They have a wide collection of sound clips and the collections are updated regularly. Users can also upload their sound clips.
Price:
Peal allows you to download the sounds you want using an URL provided on the website for free.

Soundboard guy is a website in the United States containing 150,000 + Soundbuttons and 100+ soundboards. It has hundreds of funny instants sounds, memes, music soundboard buttons, music sound effects. Users are also allowed to create their sound buttons. One of its features is the editors' choice of soundboards containing the popular sound clips. Users can easily download over 100,000 sound clips and also share the sound clips to different platforms. The website is built for the users and it is very easy to use.
Price:
It is free to download and use sound clips.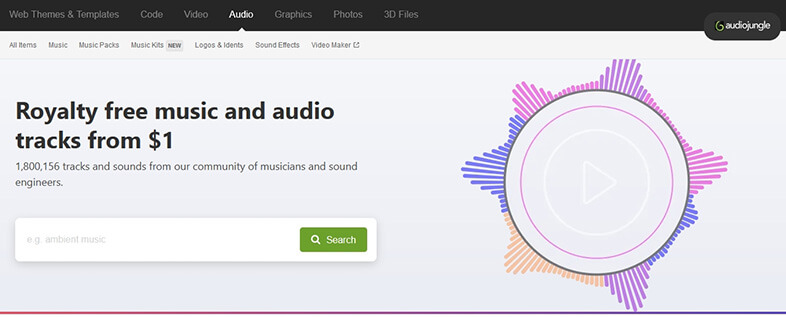 Audiojungle is an online library with a collection of sound clips. With more than one million tracks and sounds from a community of musicians and sound engineers. Audiojungle has unique music and audio for everyone covering people on different budgets and every project.
Price:
To get the different sound clips, you have to pay to get them in your files. You can add different sounds to the cart and pay for them at once. It contains a collection of music soundboards.
Part 3: Hot Music Soundboards Recommended in 2022!
1. Trump soundboard
Donald Trump has portrayed a funny and controversial character as a previous president of the USA. You will find different videos where Trump sleeps midway during press conferences. Surprisingly, you will find a soundboard showing Trump's funny activities. There are 170 and more sound clips of Trump. You can get these sound clips on any soundboard website.
2.Fart Soundboard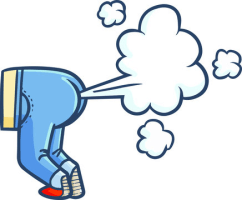 If you want to prank your colleagues, or friends during zoom calls or video calls. You can get fart soundboards on different soundboard websites. These sounds are very hilarious and they will make one or two people laugh.
Get Fart Soundboard/Sound Effects>>
3.Dog Soundboard
Dog soundboards are different from the trump and fart soundboards. You will get to hear the voices of dogs growling, barking, panting, whining, and even getting angry. These sound clips can be used when playing games and can be used to express anger during conversations.
Get dog barking sound effects>>
4.Bruh Soundboard
The bruh soundboard is one of the most common sound clips. It is easily one of everyone's favorite meme. Bruh soundboard can also be used as an alarm or a message ringtone. Bruh soundboard can be found on MagicMic, 101 Soundboard, soundboard guy, and many other soundboard websites.
Conclusion
Music soundboards are sound clips found on the web that can be downloaded and used during your day-to-day life, when messaging, when gaming, and when on video calls. Users can also get piano soundboards, guitar soundboards, and different sound clips.
iMyFone MagicMic is the recommended soundboard application that is updated weekly with different and additional sound clips. On MagicMic, you can also use the piano soundboard while gaming in real-time.