No doubt, gamers and streaming experts use various voice changers. Whether you want to stay anonymous or add voice to the character, a top-ranked voice changer is all you need.
Do you want to add some spice to your online activities in Steam? Look no further than iMyFone MagicMic to change your voice in steam chat. It is one of the best voice-changing tools that can help prank your fellow gamers. Besides that, it offers unique features to give you an excellent experience.
Wondering how can I change my voice in Steam chat? Keep reading down to find out!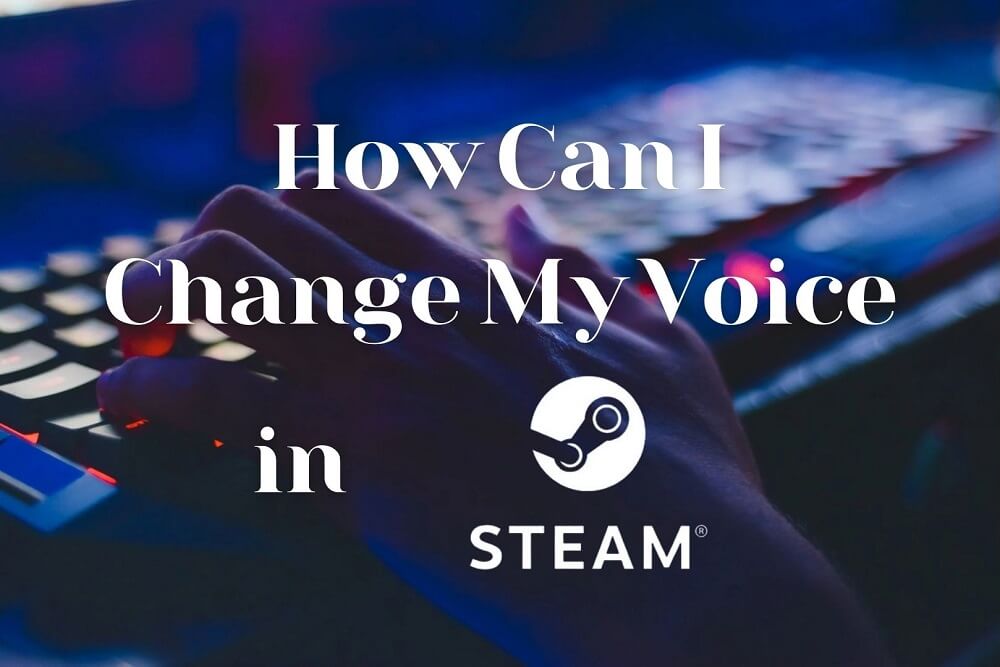 Part 1: The Reason Why You Change Your Voice
Indeed, there are so many reasons to change your voice. Some people use voice changers to add voice effects, while others use them to hide their identity. A voice changer is a tool mostly preferred by gamers and streamers. Here is why you may need to change your voice:
#1: For Safety Reason
Safety is the first thing you must consider while doing online activities. By changing your voice in Steam voice chat, you can keep your identity safe and secure. The best tool can provide you with a range of voice-changing effects for safety.
#2: Be Anonymous
Many gamers and streamers want to stay anonymous while using Steam. This is where a voice changer steps in to help them. MagicMic allows you to change your voice in no time.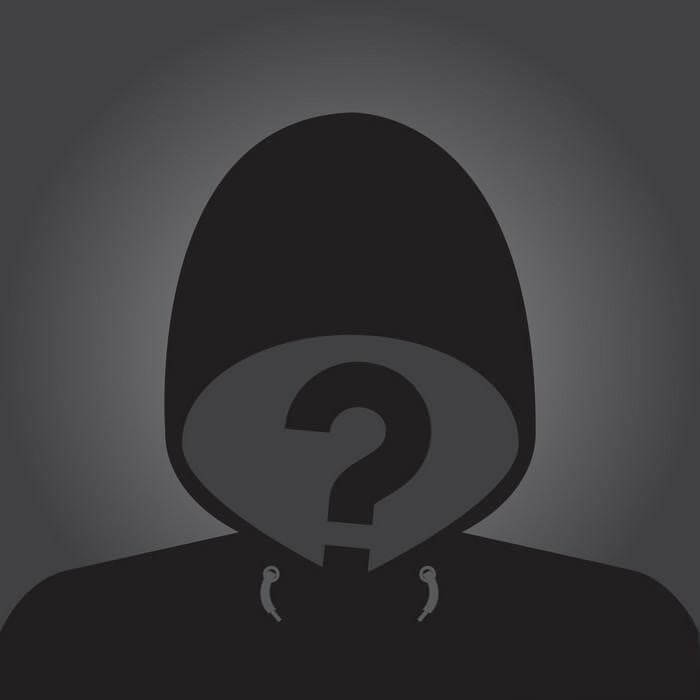 #3: Attract Audiences
Become SpongeBob in your YouTube channel? Or be a Minion in your live streaming? Host with a funny and amusing voice can absolutely make interesting effects and attract audience for fun!
Part 2: The Best Voice Changer- iMyFone MagicMic Can Help!
Are you looking for ways to change your voice in real-time? Of course, changing your voice is great fun. You can change your real voice into something like a devil, kid, or anime.
iMyFone MagicMic
is the best voice changer to present your voice in different formats. With more than 48 voice filters and 300+ sound effects, it can meet all your Steam support chat needs.
Learn more about MagicMic in this video!⬇⬇⬇
iMyFone MagicMic is available on both the Windows and Mac OS platform. Some of its popular voice-changing effects include monster, robot, Minions, echo, etc.
How to Use iMyFone MagicMic in Steam
Wondering how can I use MagicMic in Steam? Well, that's pretty simple. Let's find out more!
Step 1: Download and Launch iMyFone MagicMic
Firstly, install and launch iMyFone MagicMic following the setup instructions. You can download the software from the official website.
Step 2: Select the Input and Output Device
To use the voice changer, you will need to select your real microphone as the input device and your headphones as the output device.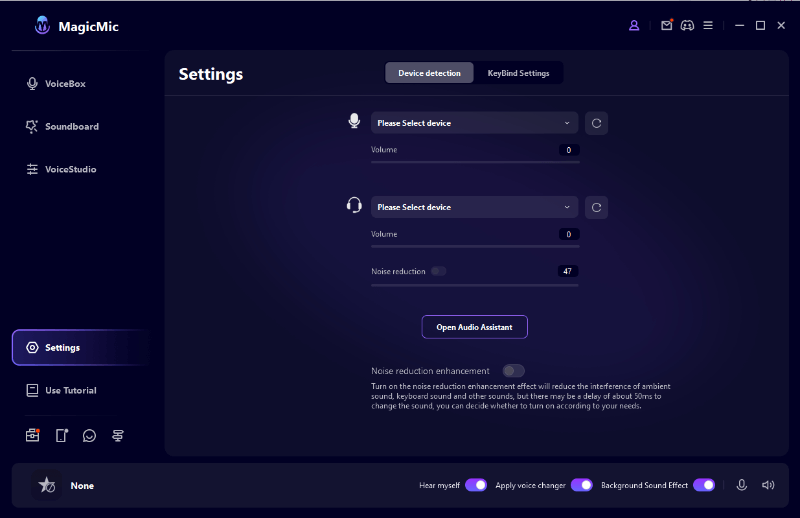 Step 3: Select the Voice Filters
Can you see a huge collection of voice-changing effects under the Voice Changer tab? Select any voice filter and speak into your microphone.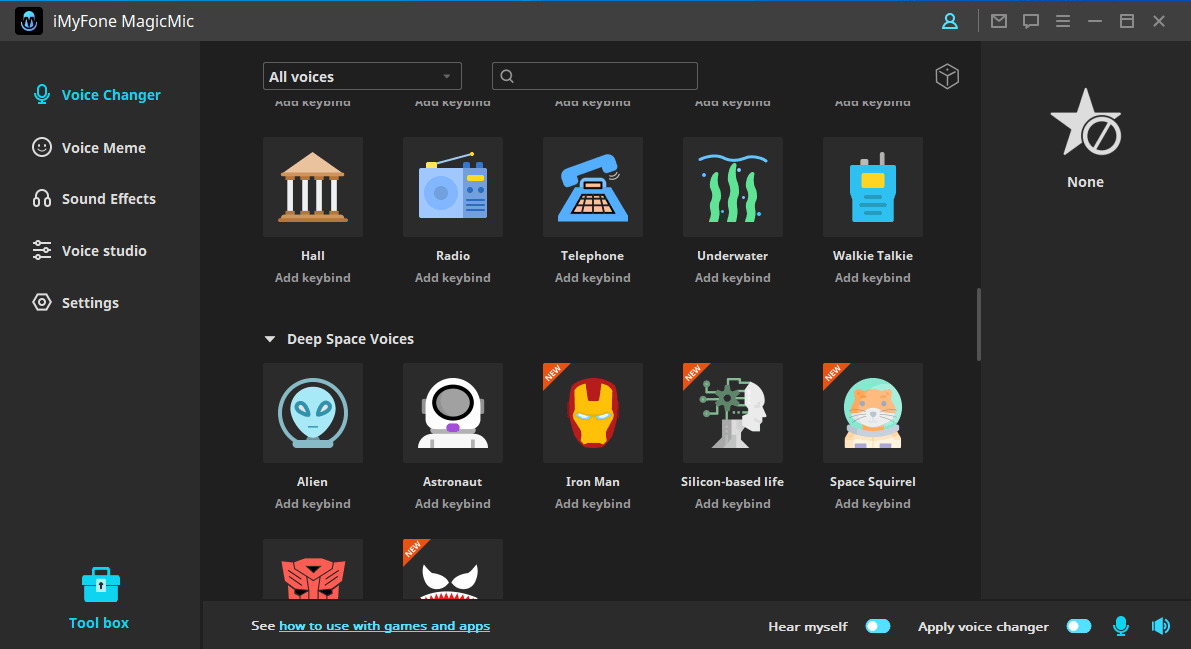 Step 4: Choose Voice Changer in Steam
Launch the Steam, then find FRIENDS & CHAT in the lower right corner. Select the gear-shaped Settings and choose the Voice box. Go to the VOICE INPUT DEVICE and click Microphone (Voice Changer Virtual Audio Device (WDM).
Now, you can change the voice in Steam support live chat. Just use any voice filters that suits your needs and enjoy yourself!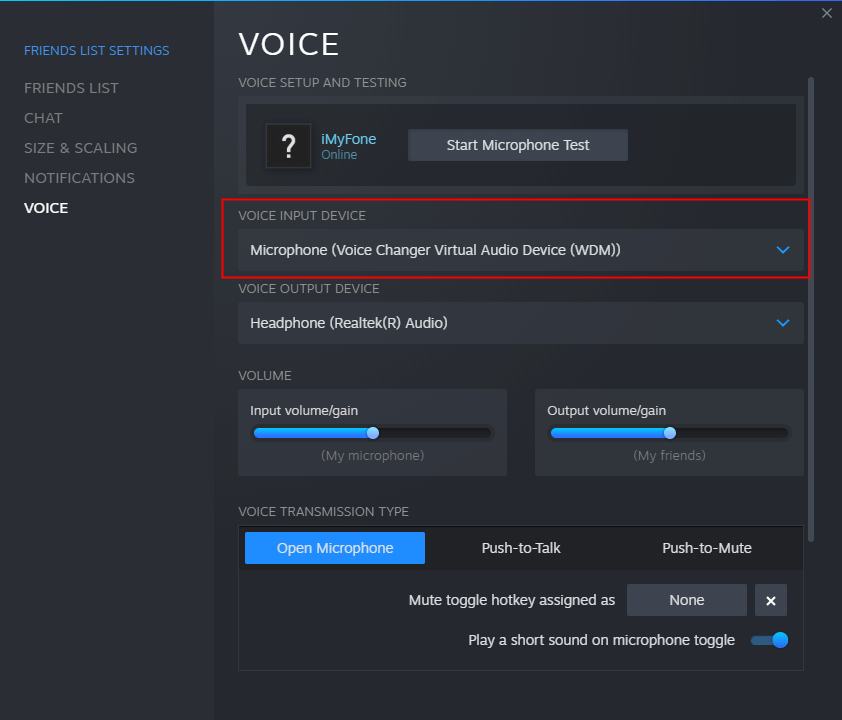 As discussed before, MagicMic has 48+ different voices available to choose from. You can find different categories such as Male, Female, Background, Fantasy, and many more. Also, it lets you create your own voice in Voice Studio.
Part 3: Are There More Functions in iMyFone MagicMic?
MagicMic just doesn't stop there, it has much more to offer. As the best voice changer available today, it is a one-stop solution for all your needs.
Here are some more functions of iMyFone MagicMic that you can use in Steam:
1) Voice Studio
As the name suggests, Voice Studio enables you to create your own unique voice. It comes up with several effects options including Delay, Distortion, Reverb, High Pass, and more. These voice-changing effects are displayed in the form of switches. If you want to turn on the effect, make sure to click on that specific switch. Using a Voice Studio for Steam chat history is real fun.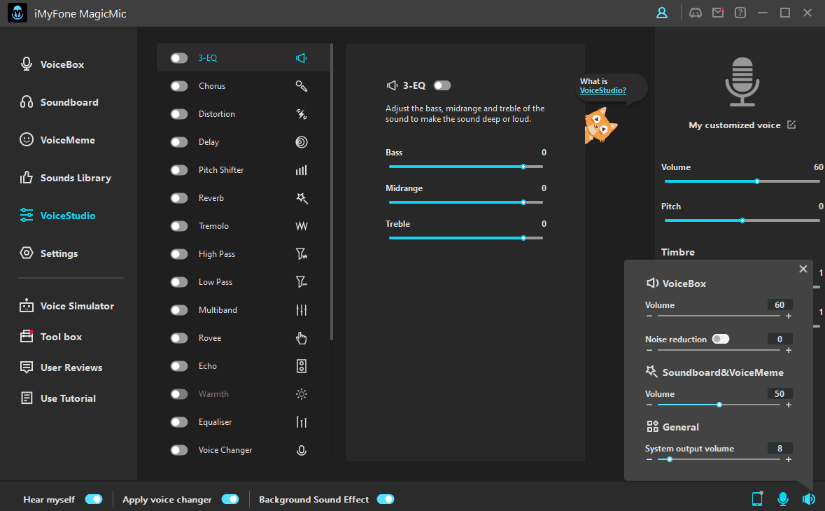 2) Sound Effects
Under the Sound Effects tab, you can find more than 300 sound effects that can be sued in chats, live streams or games. This is one of the most popular functions of MagicMic.
3) Voice Memes
This function is comprised of some sentences from popular categories. It includes Harry Potter, anime, e-girl, and more. MagicMic lets you use Voice Meme with just one click.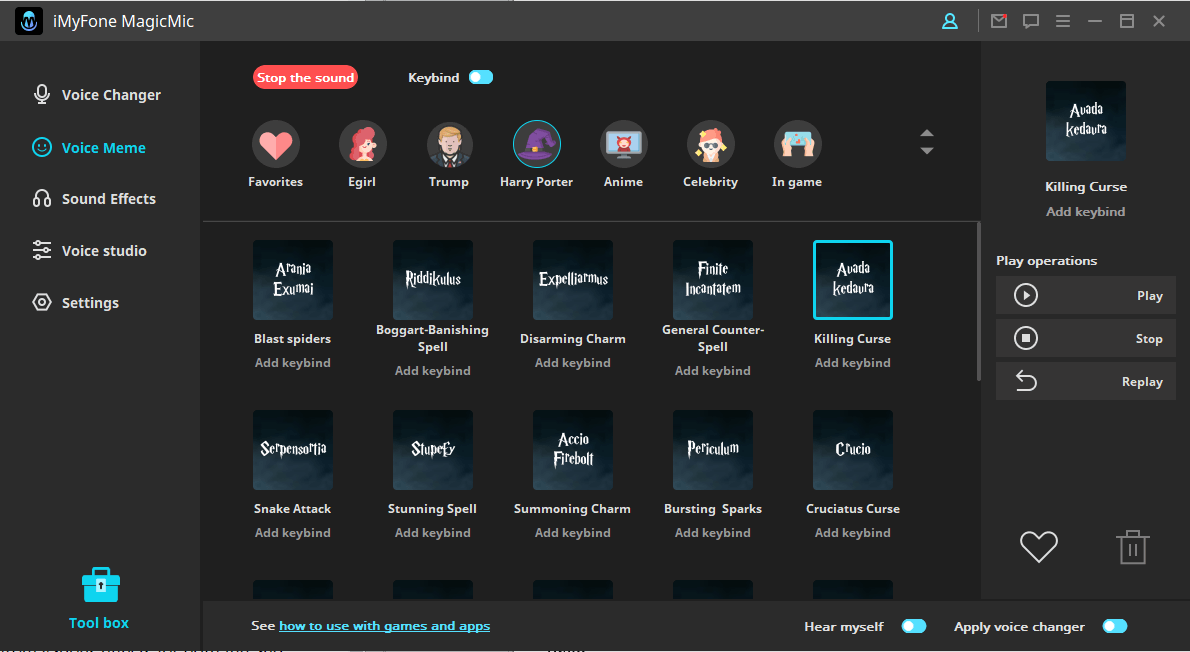 Key Features of iMyFone MagicMic
What makes MagicMic the best voice changer for a Steam chat? Keep scrolling down to read some of its amazing features.
Fast Startup: MagicMic is very simple and straightforward to use. It lets you change your voice and use sound effects in just a few clicks.
Support Various Platforms: It works perfectly for different platforms such as Discord, Skype, PUBG, Fortnite, and Steam. You can convert your voice to various popular programs.
Large Discount: Most importantly, MagicMic offers a large discount on its paid version. The subscription will cost you $9.95 per Quarter, $19.95 per month and $39.95 for a lifetime.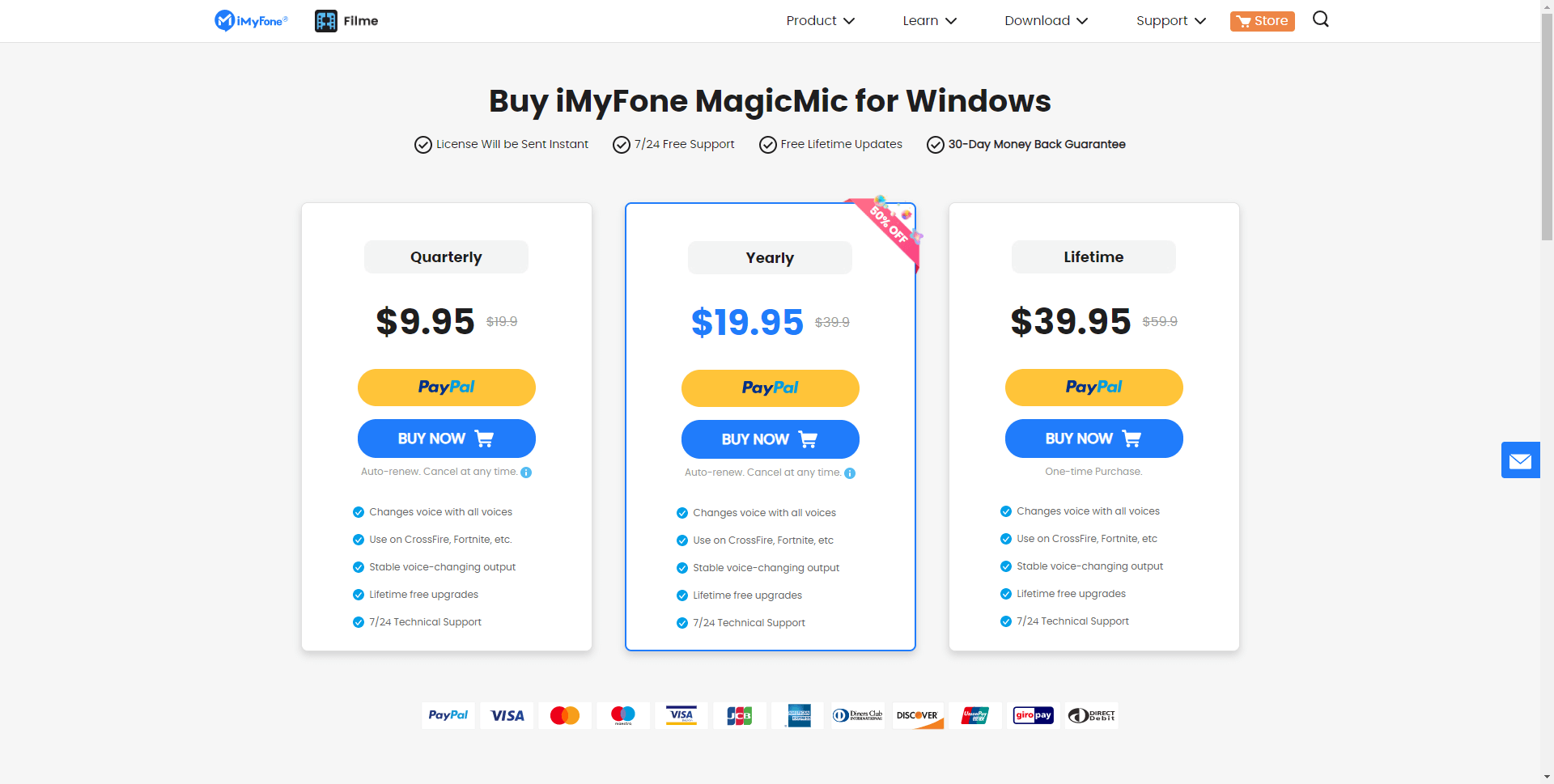 Mac OS Version: Are you a Mac user? MagicMic is going to launch the Mac OS version on Feb 17th.
Pros

Low CPU storage.

Compatible for live streaming, chatting and gaming.

Support Windows 7, Windows 8.1, Windows 10, and the latest Windows 11.

300+ sound effects including People, Animals, Environment, etc..

48+ voice filters.
Conclusion
As many people look for a way to change voice in Steam chat, iMyFone MagicMic is a great tool. It offers so tons of sound effects to suit the taste of gamers and streamers.
It is the best tool for various programs such as Steam and
Discord
. MagicMic allows you to use a free trial version. Also, it offers a large discount on the subscription no matter quarterly or yearly. Just try out down below!