When it comes to movies and videos, playing the right sound effect at the right time can do wonders for an outstanding cinematic experience! Convey emotion with heartbeat sound effects works well.
But how do you incorporate heartbeat sound effects or others in your video or movie, while live streaming or gaming? Let's learn it.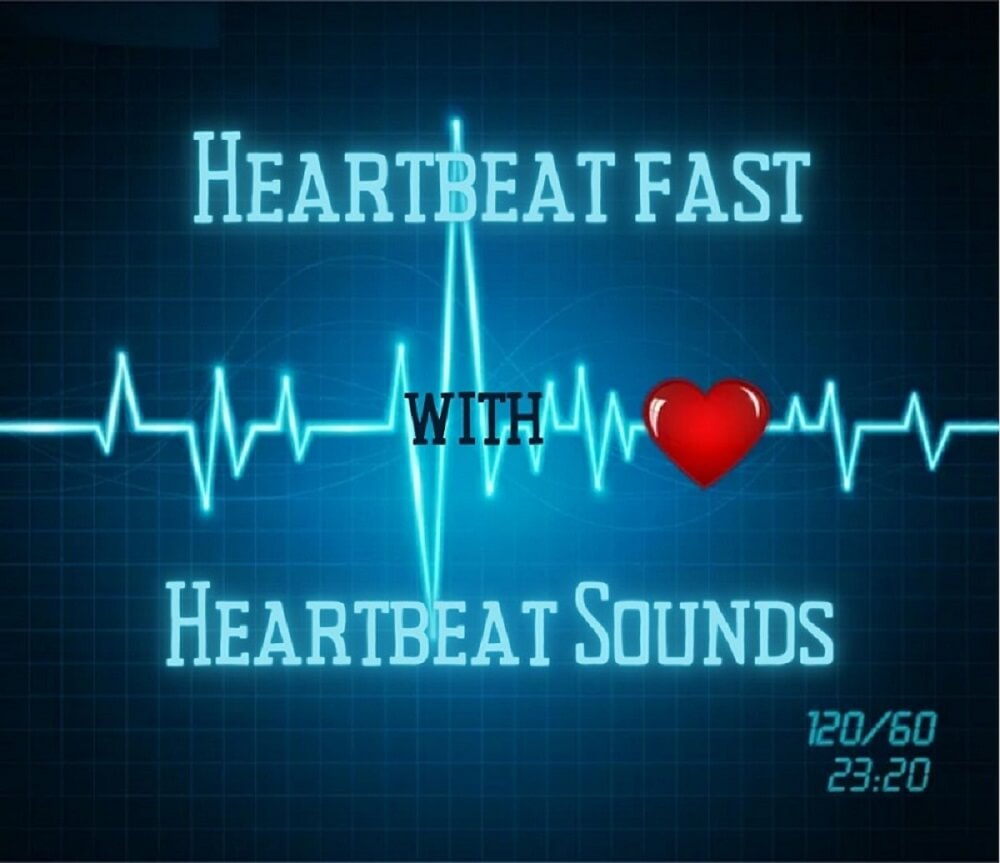 Part 1: What Emotions Can Heartbeat Sound Effect Express?
So, what would you do with a fetal heartbeat sound effect? I mean, what are some different emotions that you can convey with a human heartbeat sound effect free download? Don't you worry. Take a look.
1) Nervousness
First, there is your basic anxiety-ridden scene where the protagonist has a big decision to make, or maybe they would be involved in a situation where they have to answer for themselves.
These are the situations where nervousness takes over, and the protagonist finds themselves in a sticky spot. Nervous situations will have no impact on the viewers until you add a little charm to the scene with sweat dripping down their foreheads and a fetal heartbeat sound effect in the background.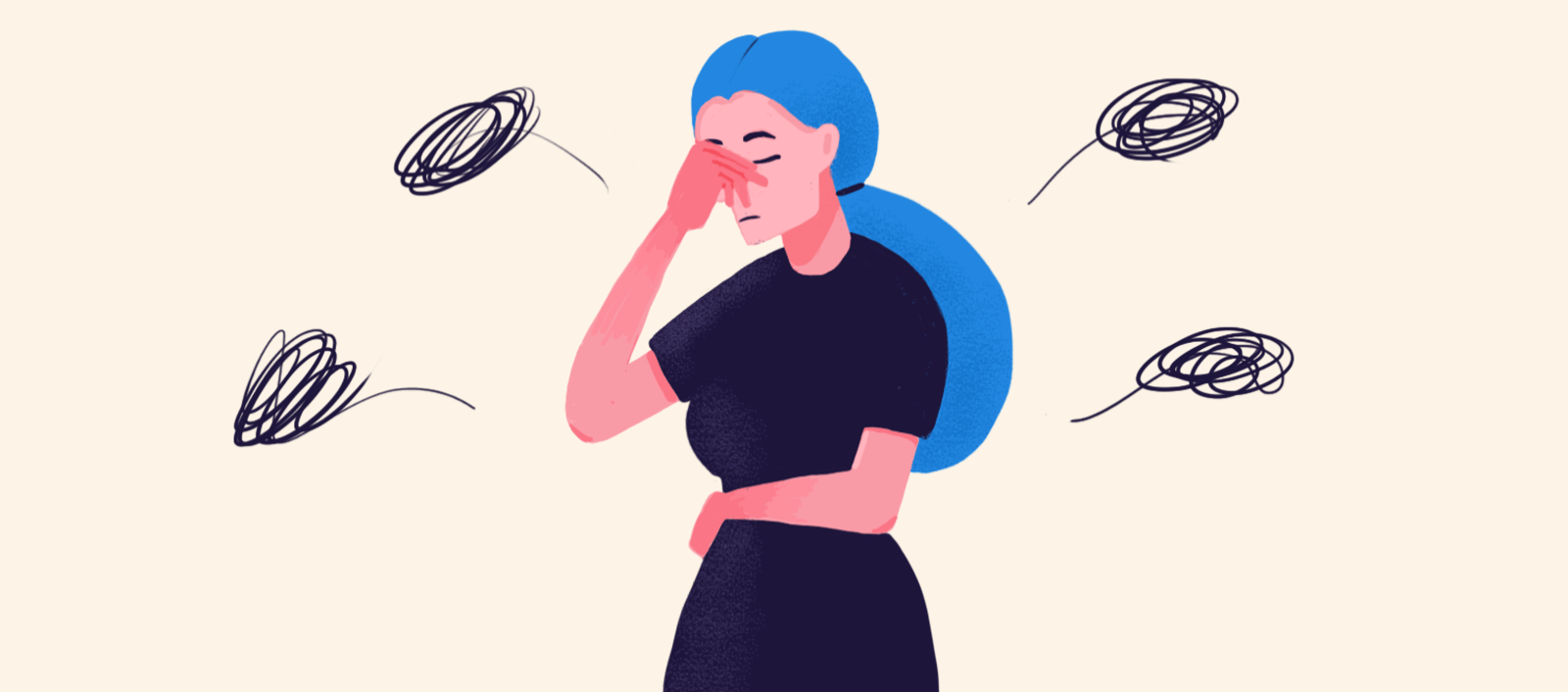 2) Agitation
Another moment where you add a movie heartbeat sound effect of making the show more real and relatable for the audience is when there is agitation in the air.
Famous movies use a human sound effect when they are portraying the experiences of drunk people or individuals who are high on drugs. The slow-motion heartbeat sound effect makes it feel like time is running slower than usual and fills the air with tension.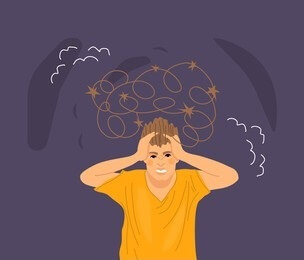 3) Time Running Out
A movie heartbeat sound effect can also be used when you or your character is running out of time. Whether it is them in an examination hall or on their way to the airport, a human heartbeat sound effect free download can do the job.
4) Fear
And then comes the emotion all of us hate witnessing but can't get enough of. If you have seen horror movies, you would be very aware of the scare that can come with a basic heartbeat sound effect.
In movies, when the killer is on the prowl, and the protagonist is hiding in a very obvious spot, that is exactly where you can get yourself a fetal heartbeat sound effect.
Part 2: How to Free Download and Apply Heardbeat Sound Effects?
In addition to adding sound effects to videos, we can also play sound effects in our live broadcasts, games, and online chats. magicmic is such a software that helps you to instantly play sound effects on third-party platforms.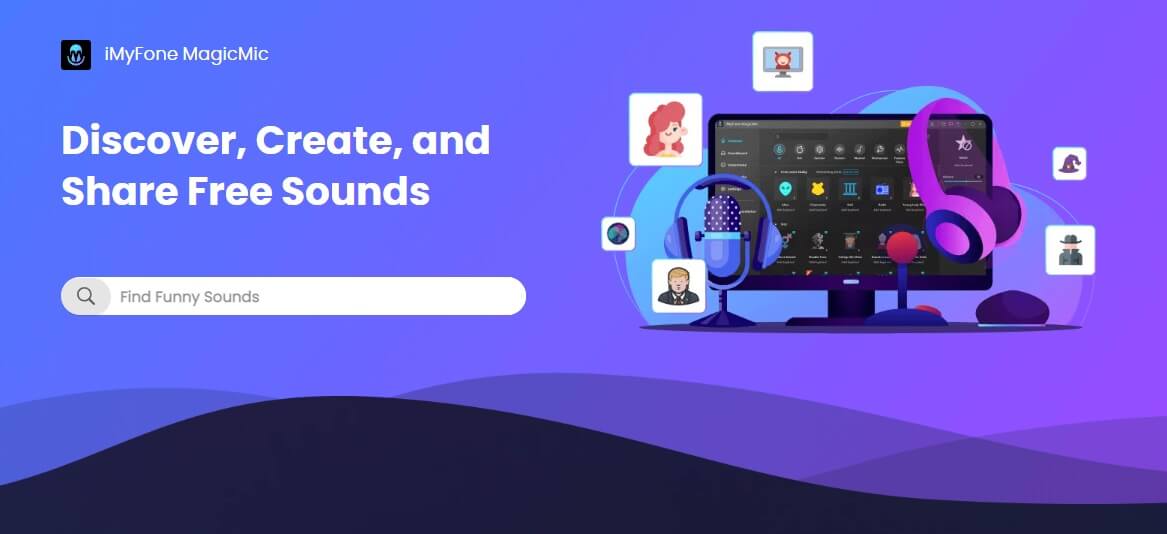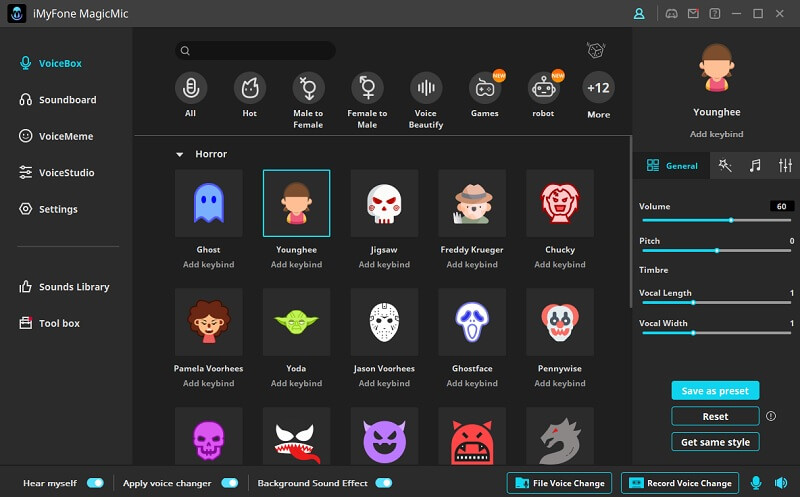 Moreover, the official website of this voice changer also provides free download of a large number of sound effects, including the heartbeat sound effect. The most surprising thing is that multiple sound effects can be downloaded directly without any cost or registration.
Conclusion
Getting a heartbeat sound effect for your own created movies and videos is now no more a hassle. All you have to do is get your hands on the new popular voice changer iMyFone MagicMic voice changer with sound effects, and you're done.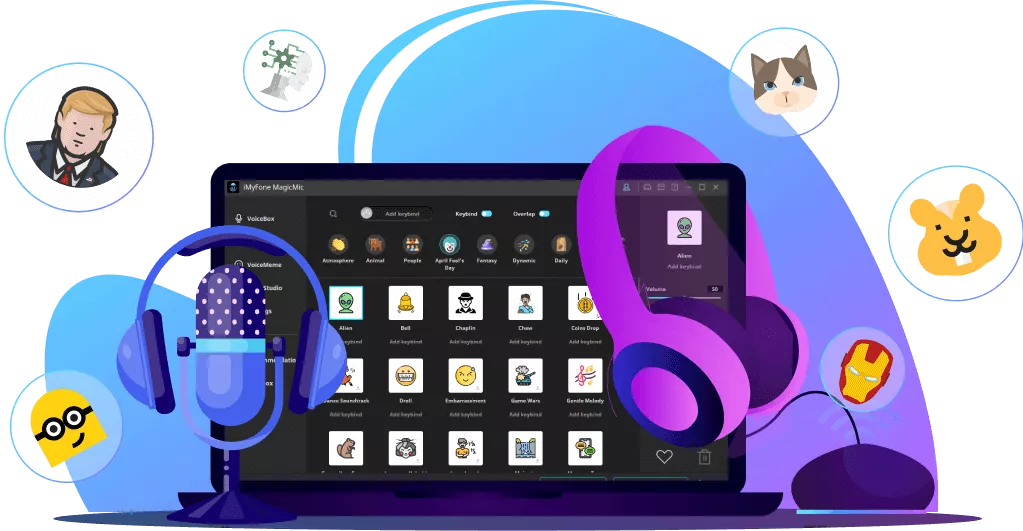 100+ Voice effects for one-click voice changing in real-time.
Huge library with 300+ Voice Effects and 150+ Voice Memes.
Sound emulator in games, live, chatting, online classes, and more.
Voice recording and audio voice changing is supported.
Voice studio lets you create any voice you like.