With loads of videos produced every day, you may want to add or change your voice during live streaming, humorously convey your message, prank your friend or want to make your content engaging.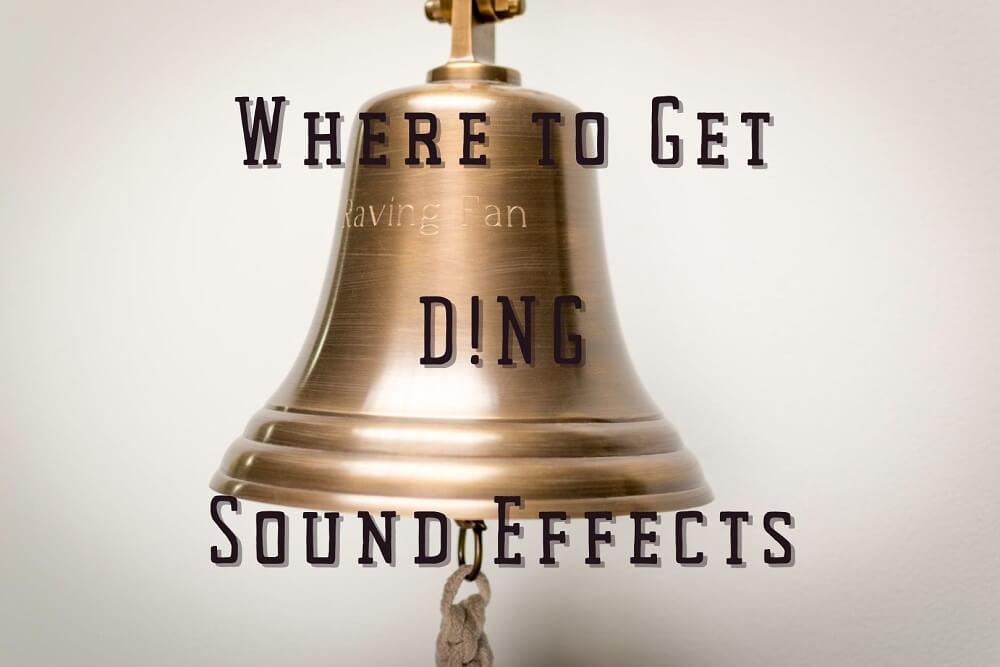 To add sound effects such as the ding sound effect, several voice changers are available for android and iOS. However, these tools may not be as powerful as one compatible with the computer. Today, we will share with you a free and amazing voice changer tool, iMyFone MagicMic. So, let's get started.
Part 1: Use iMyFone MagicMic for Ding Sound Effect
With iMyFone MagicMic, you can add Ding sound effects to your videos. Not only is there a ding sound effect, but you can also add several other sound effects such as bell sound effect, ding dong, ding dong cheer, or text message sound effect.
Here are the steps to use MagicMic to add the Ding sound effect real-time.
Step 1: Download iMyFone MagicMic
Install iMyFone MagicMic and launch it on your PC. Now select your main microphone as the input device and headphones as the output device.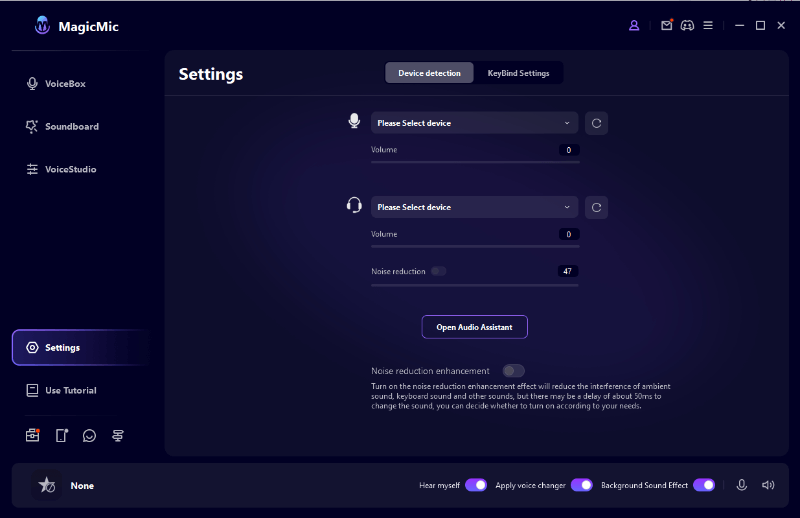 Step 2: Open Sound Effects Tab
MagicMic voice changer has more than 300 sound effects which you can use during live streams, chatting with your friends, or playing games. From the left-side menu, click Sound Effects and access the existing sound effects. Here, you will also see the Ding sound effect icon.
Click on the Ding sound effect and speak in your microphone to test how your voice will change with that effect.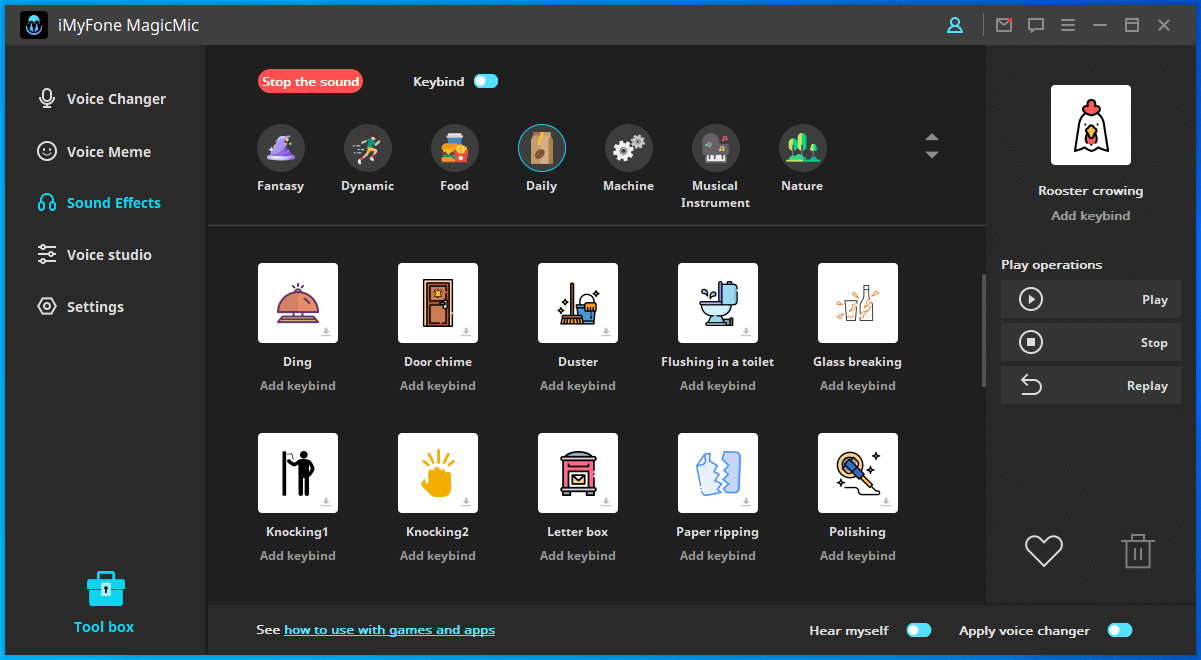 Step 3: Add Keybinds
Add keybinds to your favorite sound effect for easier access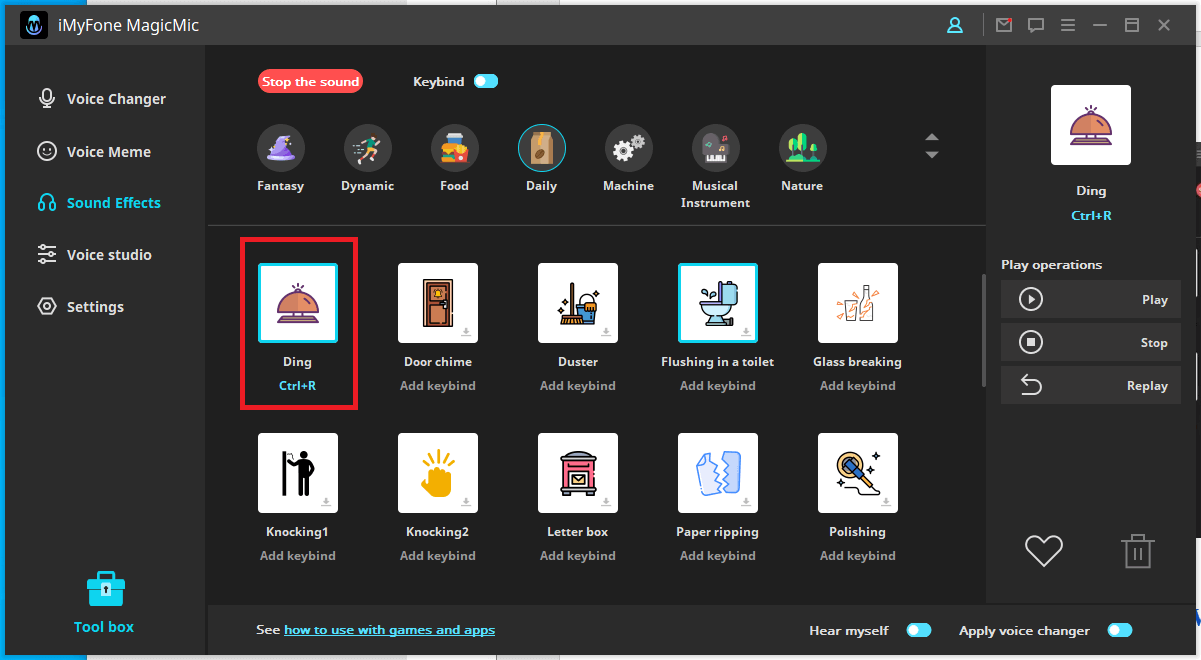 Step 4: Add MagicMic Sound Effects in Various Ways
First, open The program that you want to use with sound effect. Then go to the input device option and select Microphone (Voice Changer Virtual Audio Device (WDM)). Now, select any sound effect and start your work.
Through MagicMic, you can add sound effects to various programs. If you want to change your voice while playing games such as PUBG or Fortnite, you can do so by selecting the desired sound effect. Moreover, you can also use this fantastic feature on Discord, Skype, Twitch, and more apps.
Part 2: What to Do If MagicMic Voice Changer Doesn't Work?
It is possible that the MagicMic voice changer doesn't work; here is the way to resolve it.
Way 1: Check Audio Configuration
1) Check audio configuration by enabling the "hear myself" option on the MagicMic voice changer.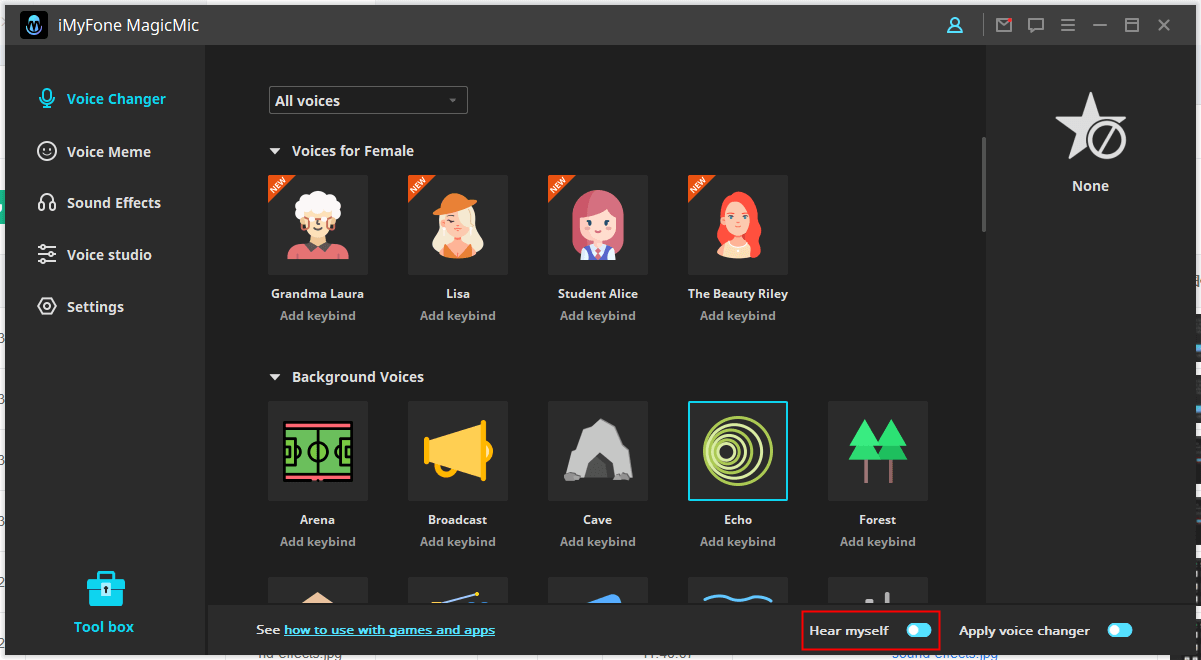 2) Go to settings on the left side menu.
3) Select a real microphone as the input device and headphones as an output device again. Check the volume bar while you speak into the mic and see if it's dynamic.
Way 2: Select the Detect Option
In iMyFone settings, click the "Detect" button. You may find the following conditions and their possible solutions are:
1) Voice Changer Driver Not Found: In such case, click the "install" button to install Voice Changer Driver
2) Microphone Not Found: Connect the microphone and click the "Refresh" button.
3) Headphone Not Found: Connect the headphone and click the "Refresh" button.
4) Voice Changer Virtual Audio Device Is Disabled: Enable the Voice Changer Virtual Audio Device option in Sound Control Panel and click the "Refresh" button.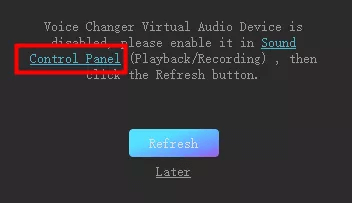 Way 3: Check Windows Audio Configuration Settings
1) Go to Windows search bar and Search "Sound".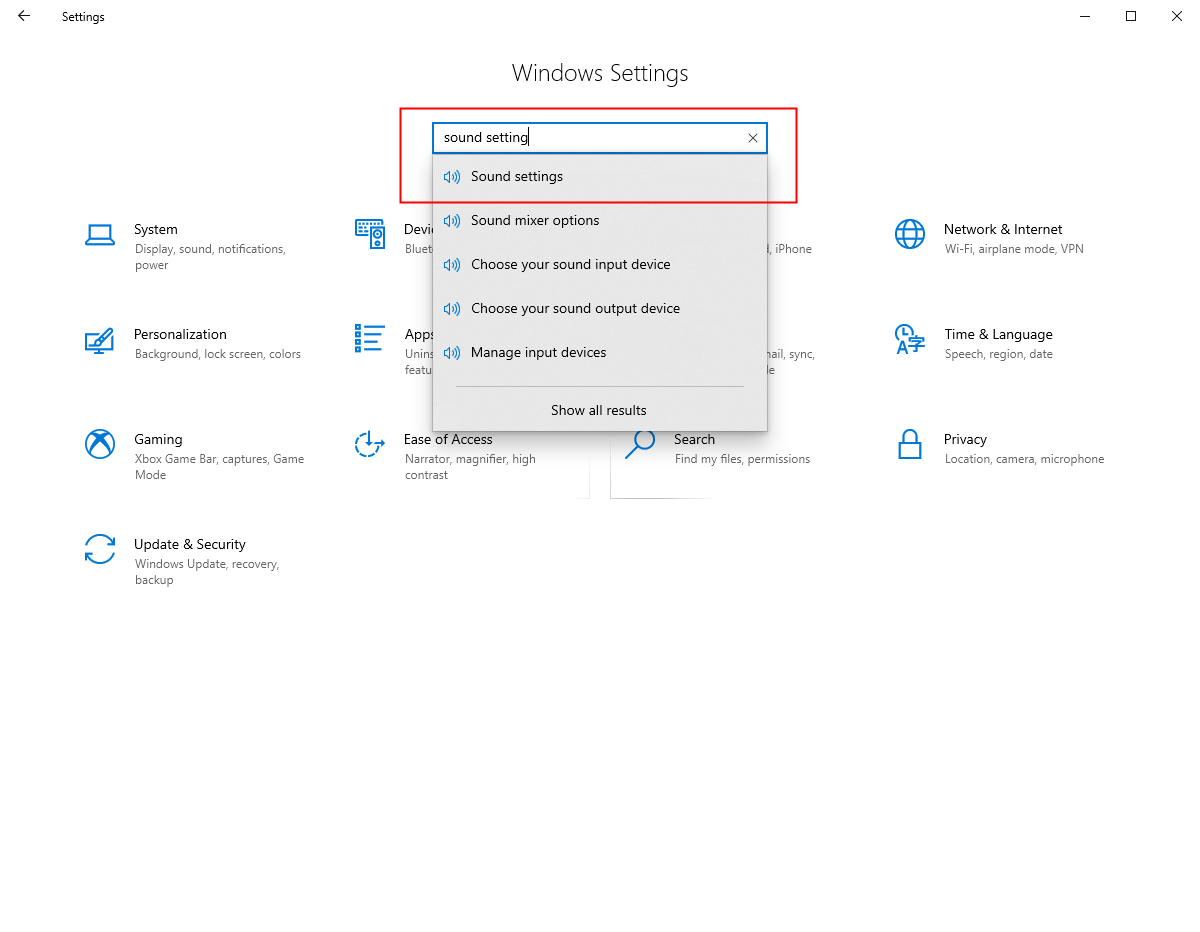 2) Click "Sound Control Panel".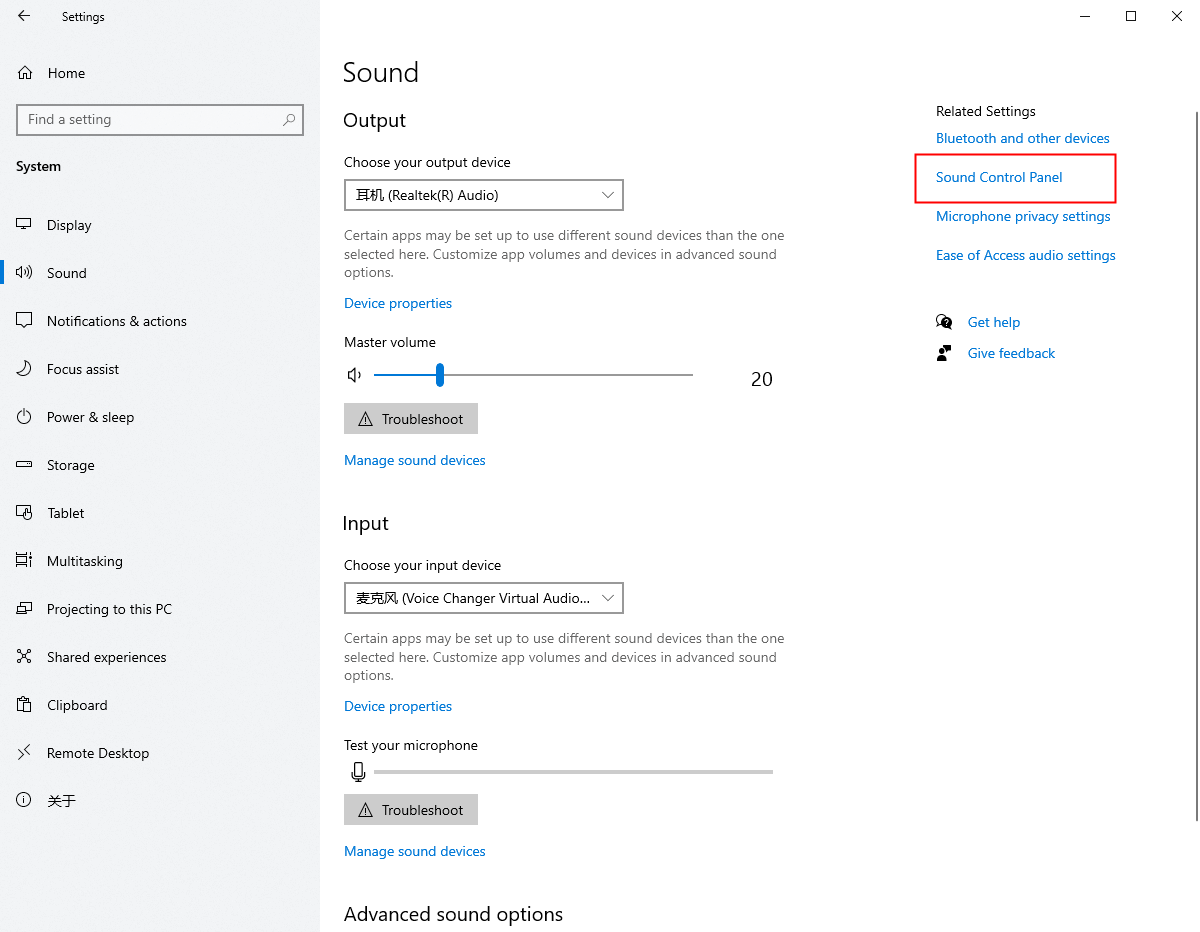 3) Go to the Recording and Playback tab in Windows, select headphones and microphone as default. This would be the same as you selected in the iMyFone MagicMic settings.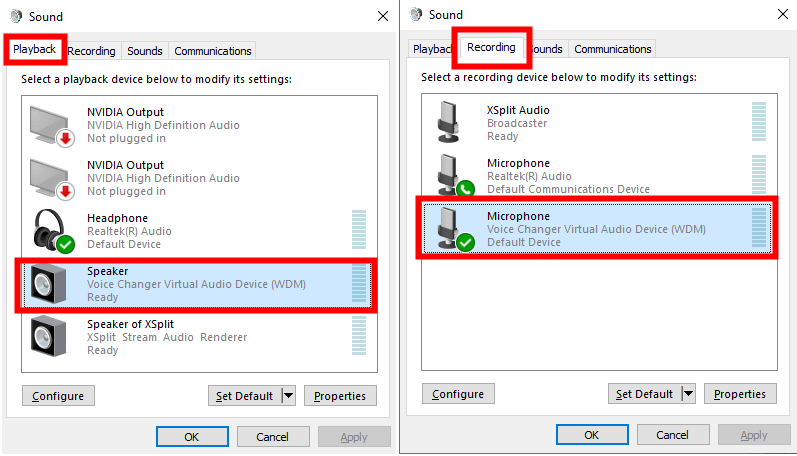 Part 3: More Features About iMyFone MagicMic
iMyFone MagicMic isn't an ordinary voice changer. With its powerful features, it will work perfectly fine on your computer. With its 100 real-time voice filters and 300+ sound effects, it supports various live-streaming apps and games.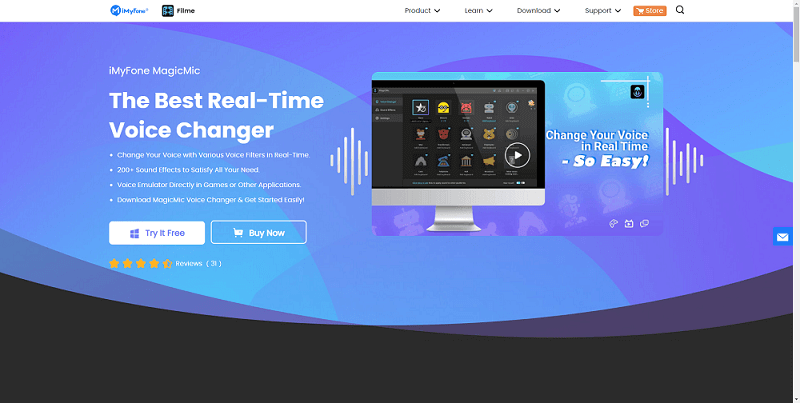 Features
Can be used on various apps such as Skype, Zoom, Discord, Twitch, WOW, Second Life, Fortnite, CS:GO, Xsplit, Streamlabs, Overwatch, etc.
Vast collection of voice changing effects, e.g., Alien, Monster, Woman to Man, Minions, Chipmunks, Devil, Robot, etc.
More than 300 sound effects mimic people, animals, the environment, and so on.
It supports Windows and Mac.
It provides ultra-quiet background by canceling background voices.
Pros:

Fast startup and small memory.

Intuitive and user-friendly interface.

Change voice with a single click by keybinding your favorite sound effect.

Numerous voice effects to choose from, such as bell sound effect ding sound effect, ding dong sound effect, ding ding cheer, and text message sound effect.

Optimization for online game streaming.
Learn more in this video!⬇⬇⬇
Conclusion
Online users often use different sound effects apps to keep their identity anonymous on live-streaming apps and games. Despite the availability of several apps, iMyFone holds its special place for its unique features and easier use.
Users can change their voice with unlimited voice-changing and sound effects and enjoy their work. Mastering the iMyFone MagicMic will help you experiment with various sound effects on any app.
So, if you want a hassle-free app for voice changing, sounds like ding sound effects,install iMyFone MagicMic. Try it now, enjoy its benefits and explore exciting sound effects.