You'll see many movies coming up with fascinating sound ideas. Looking onto that, Harry Potter, which is quite a popular franchise, comes with stunning sounds.
Many people loved the sound effects of Harry Potter, and there are a couple of reasons behind this admiration. First, the sounds are unique, and you don't see these kinds of sounds anywhere else. Second, you can use these sound effects in real-time on many occasions.
Considering all these scenarios, we've come up with a complete guide with iMyFone MagicMic that will tell you about Harry Potter sound effects and where you would be able to use these sound effects. Let us begin it.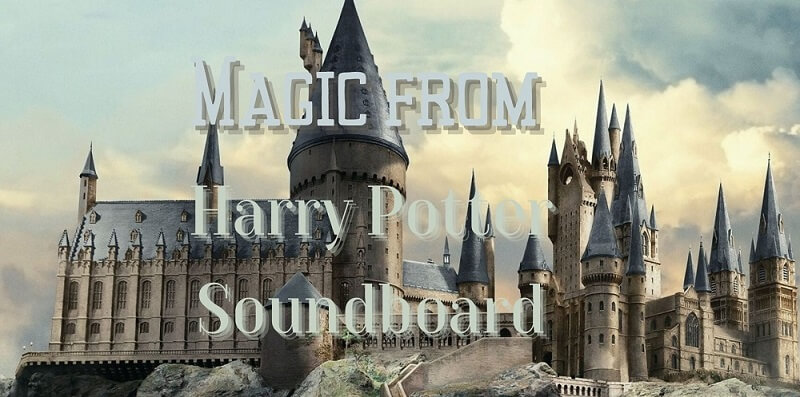 Part 1: What Sound Impressed You in Harry Potter?
There are many sounds in Harry Potter that can make you amazed. Let us talk about a few of them.
1) Harry Potter Sorting Hat Voice
Harry Potter sorting hat voice is one of the best sounds for us as you'll be pretty surprised when the hat starts speaking. The Sorting Hat is a magical hat at Hogwarts that determined which House each new student belonged most to.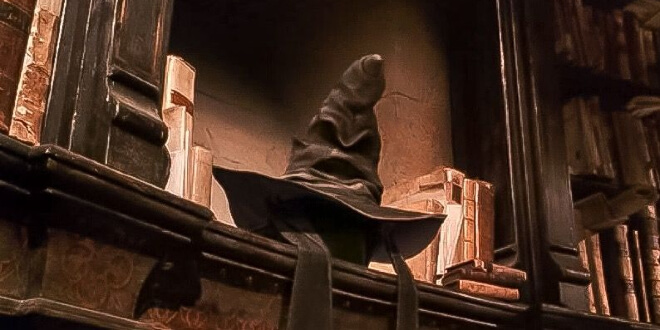 There was a Sorting Ceremony in the orientation of freshmen, when the professor read a student's name and put the hat on his/her head, the Sorting Hat will call out which House the student would belong to.
The Hat is battered and old, and its voice is very hoarse, but you can still get comfort by the magic it has.
2) The Patronus Charm
The Patronus Charm, also known as Expecto Patronum, was the most famous and one of the most powerful defensive charms known to wizardkind. It can evoked a partially-tangible positive energy force known as a Patronus.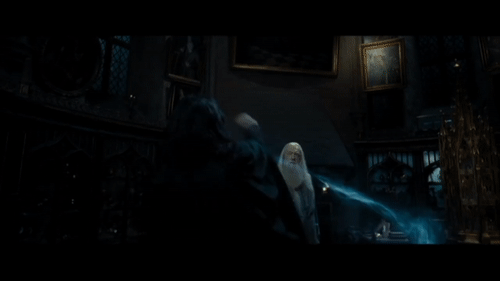 The Patronus is comprised exclusively of positive feelings, while the Dementors fed by them, and the pure of heart could produce a Patronus. That's why the Patronus can protect wizards/witches from Dementors.
As the good meaning of this spell and the affecting background plots in the series, Expecto Patronus is popular all around the world.
3) The Disarming Charm
The Disarming Charm, also known as Expelliarmus, is a common spell used in duels to make an opponent lose their wand. In the series, it's one of the signature spells of Harry.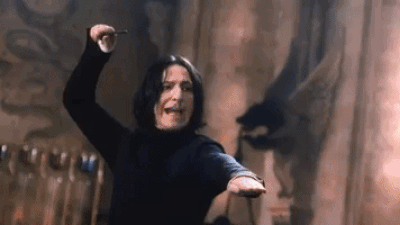 Exceptionally powerful Disarming Charms are even able to send a target flying, sometimes to the extent of knocking them unconscious. In Harry Potter and the Deathly Hallows, Harry used Expelliarmus to defeat Lord Voldemort by rebounding his Killing Curse.
Note:
All the sounds we've revealed can be found in iMyFone MagicMic, a special voice changer that allows you to use outstanding sound effects in real-time on many platforms.
Part 2: Where Can I Use These Sounds in Real Life?
Luckily, the Harry Potter sounds we've listed above can be used on various occasions. Let us talk about it.
1) As the ringtones
Harry Potter brings unique sounds, and you can use these sounds as your ringtones. For instance, Periculum ringtones can surely attract your and others' attention pretty quickly, citing its breathtaking sound.
Also, you can also set voice if the Sorting Hat Harry Potter as your ringtones if you're a fan of this sound.
2) As the alarm clock
If you don't want to wake up after hearing the alarm clock, you can try the famous spell called Avada Kedavra as your alarm clock.
Undoubtly, this sound will make you surprised whenever it rings as it carries the amazing aspect of scaring anyone.
3) At a birthday party video
Suppose you're creating an attractive birthday for your friend, and you'd like to add fascinating background music. Hence, it would be befitting if you used the sounds we've mentioned above as your video's background music. These sounds can surely increase the beauty of the video, making it top-notch.
Also Read
Return to Hogwarts with the Help of Voice Changer!
How Can I Change My Voice in Steam
Ta-da! Top 4 Cartoon Sound Effects Bring You Back to Childhood!
Part 3: Let iMyFone MagicMic Voice Changer Provide More Creativity!
Everyone looks for creative things in whichever field you go. Luckily, you've got an incredibly creative voice changer in the shape of iMyFone MagicMic. This tool shows the pure glimpses of a perfect and composed voice changer that takes pride in serving customers efficiently.
Whether you've been looking for some famous movies' Sound effects like Harry Potter or unique voice filters themes like Female to Male, Ghost and Minions, MagicMic completely takes care of your wishes.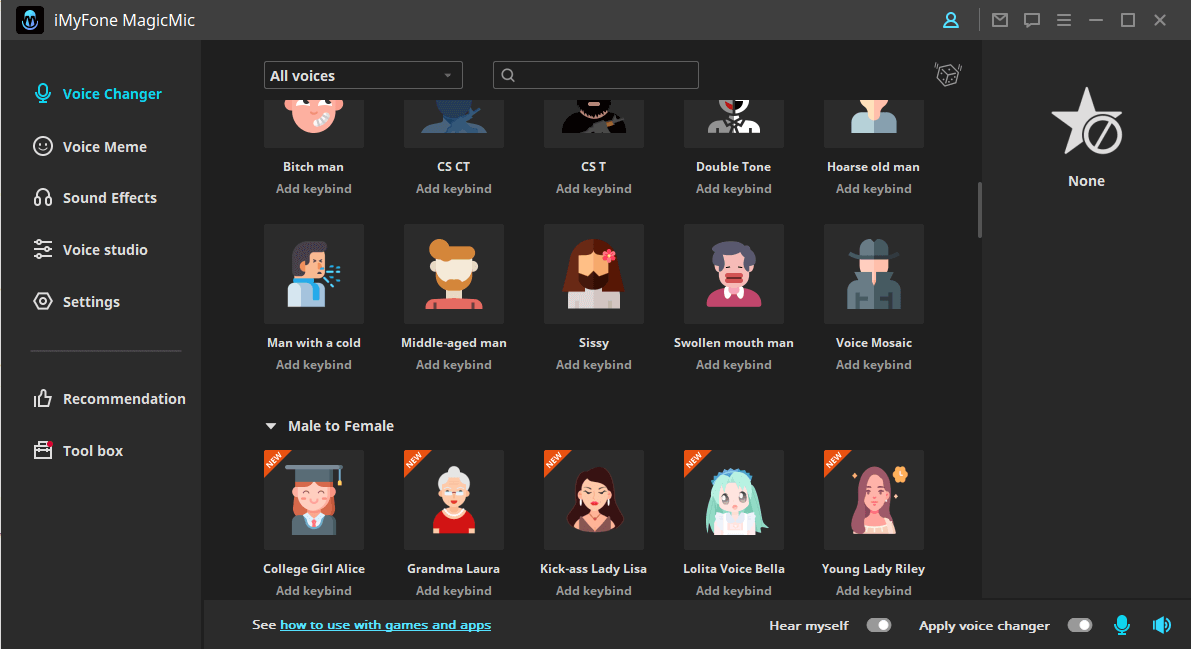 The way MagicMic allows you to change voice during a game makes it a wonderful and flawless voice changer. On top of that, MagicMic also doesn't give much importance to ordinary and dull voice filters, which you may find in another voice changer. Instead, MagicMic makes sure to offer you pretty popular and unique voice filters and sound effects.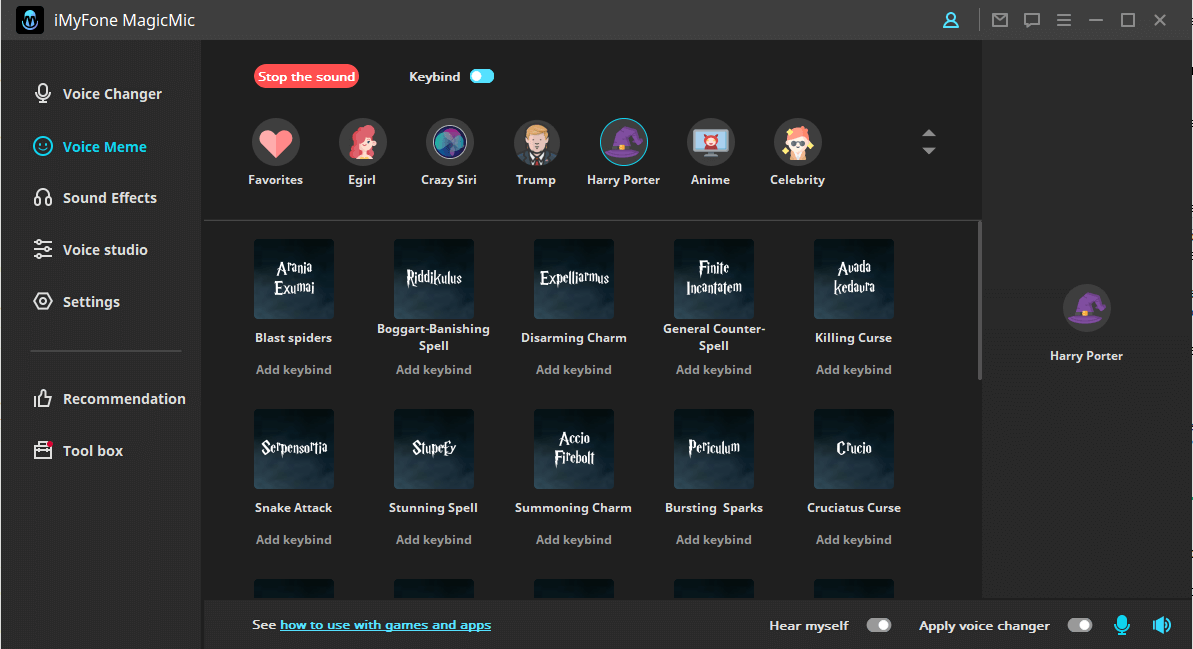 Features
MagicMic makes sure to offer you 48+ sensational voice memes.

iMyFone MagicMic's users can take the opportunity to explore 300+ stunning sound effects.

It also allows you to adjust the volume of sound effects and voice filters with minimal effort.

MagicMic supports many streaming, chatting, and gaming platforms, including Fortnite, PUBG, CS:GO, Streamlabs, Among Us, etc.

It allows you to import your favorite sound effects and then use them in real-time.

MagicMic comes with a brilliant feature that helps you to select trendy sound effects.
Pros

MagicMic comes with a 15+ day free trial version.

It only takes 3 MBs storage on your PC.

MagicMic updates its feature every week.

It is ridiculously easy to use, courtesy of its intuitive user interface.
Learn more in this video!⬇⬇⬇
Conclusion
If you're a fan of Harry Potter and want to know more about it, you can read this article as we've discussed some of the most breathtaking sounds used in Harry Potter.
On top of that, we've revealed iMyFone MagicMic as a befitting option that can provide you with fantastic Harry Potter Sound Effects. MagicMic is a splendid tool making its mark as arguably the best voice changer.