Do you want to add crowd cheering sound effects to your game/video, etc., and are you not sure where to download sound effects and apply them while gaming,chatting and live streaming? Whether you are a content creator or game developer, its extensive editing studio and customization options can aid you in making the refined product possible.
This article will help you learn about where to download and how to apply people cheering sound effects with an useful and easy tool.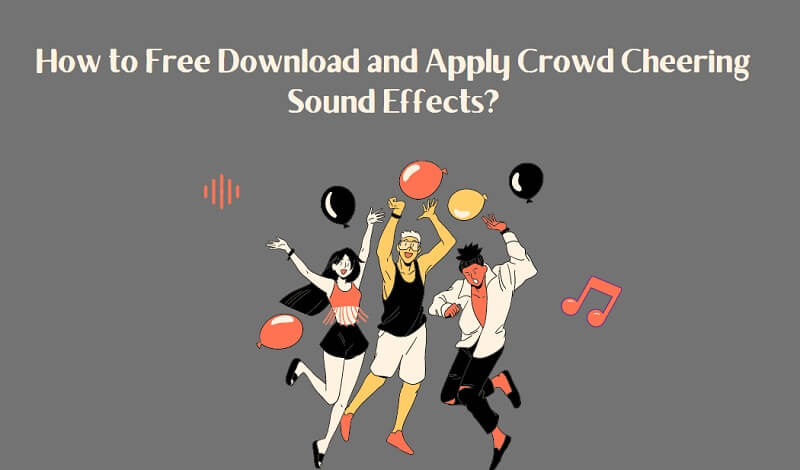 Part 1: Ideas with Using Crowd Cheering Sound Effects
Cheering sound effects can hook your target audience because it ignites motivation and a sense of success in the human brain and inspires them to continue doing better.
When your protagonist wins the race, the only thing needed at that moment to be truly enjoyed by your audience is the large crowd cheering sound effect.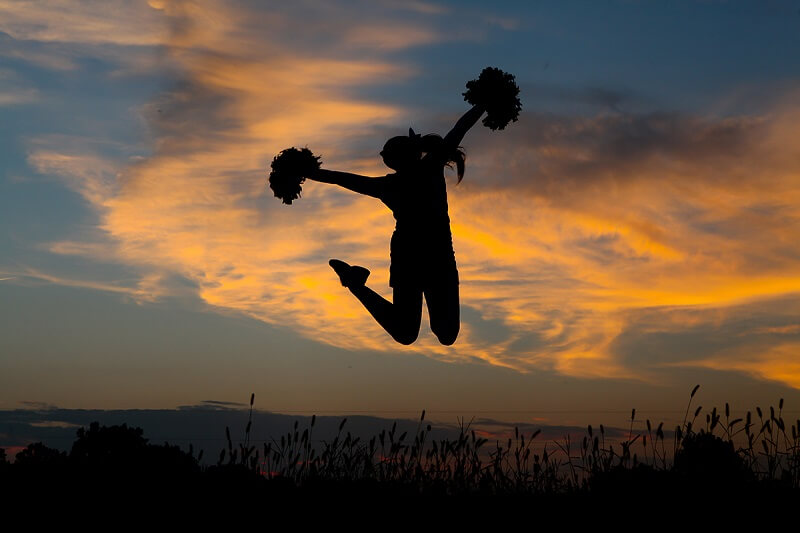 Use this sound to add to the mood when you're talking about something exciting on the air. When scoring a game, using this sound effect can make your teammates and audience more immersive and exciting.
Part 2: Top 3 Voice Changers with Crowd Cheering Sound Effects
Not all the voice changers available are worth downloading and using. Here are the top 3 choices for you, with various sound effects like crowd cheering sound effects.

Knowing a little about the software above must have made you curious to know more about it. The advanced features of iMyFone MagicMic enable it to beat all other voice changers available in the market.

Let us learn about the capabilities that prove the claim: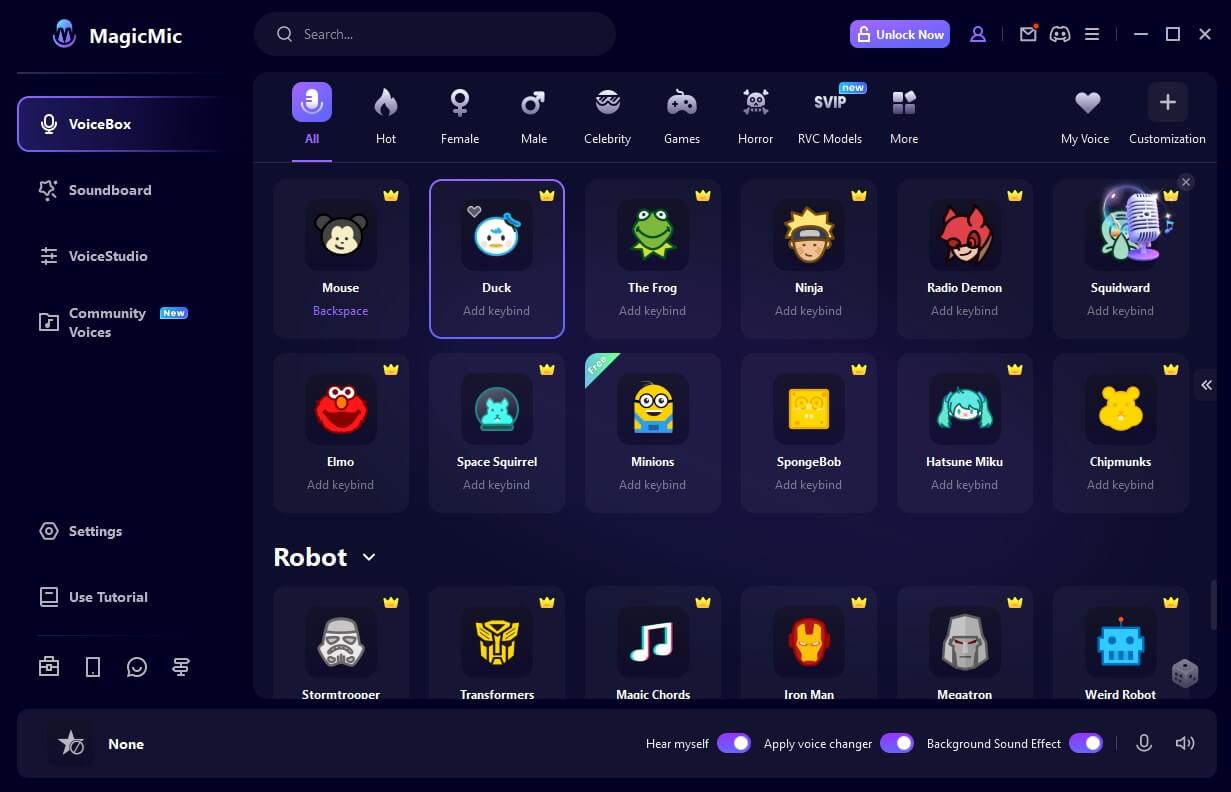 Greater Compatibility at Affordable Prices:
Around 500 sound effects, 100+ voice changing filters, an easy-to-use interface, an editing studio, this is a real time voice changer for live streaming,gaming and online chatting.
Best Software for Different Platforms:
It works on all applications that have a microphone. You can use this real-time software on Discord, Fortnite, Twitch, and other popular and unpopular apps.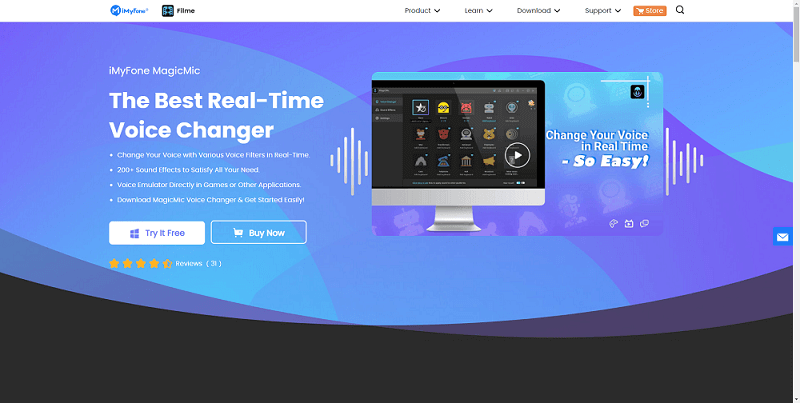 Improve Your Sound Quality:
iMyFone MagicMic applies multiple effects and filters to your voice and offers various tools to improve voice quality. The diverse list of features contains dedicated options to change the voice pitch, bitrate, manage volume, etc.

Either you need to make your voice deeper or look casual; everything is possible with this app.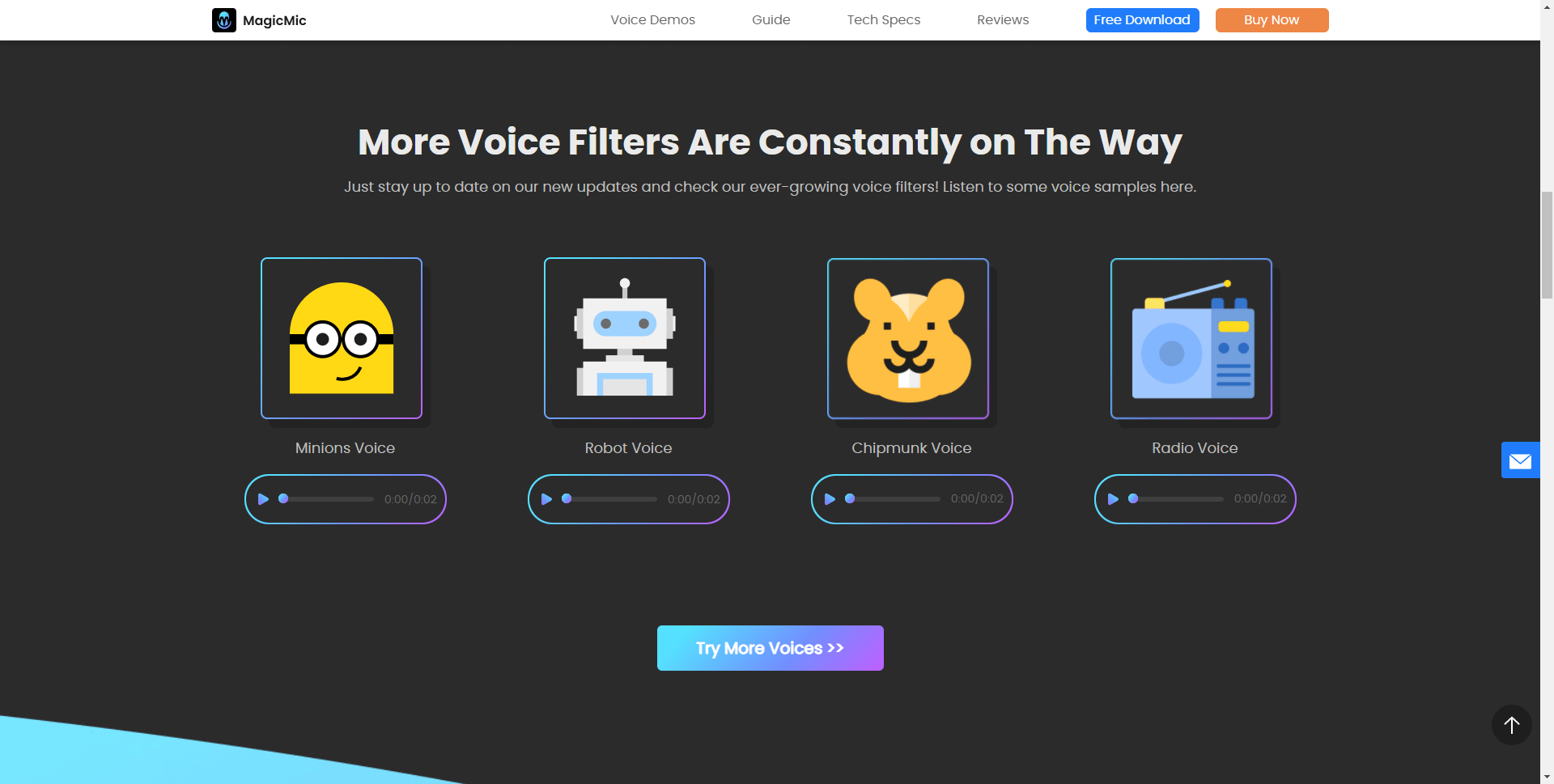 Background Cancellations:
Instead of embarrassing yourself in your office Zoom meetings with your family in the background discussing what to eat for lunch, download iMyFone MagicMic because this software has a noise cancellation tool.
Switch Between Voice Effects:
While you are playing the game live with iMyFone MagicMic running in the background, you can change the voice effects repeatedly with keybinds fast control.
Easy Set-Up:
iMyFone MagicMic is available for Windows and Mac. You can sign up for the free trial first then buy the premium version.

After you have downloaded the app, all there is to do is select the input and output device, and you are good to go.

Having Voxal, you can prank your friends on a video call or live-stream your game on YouTube with various voices.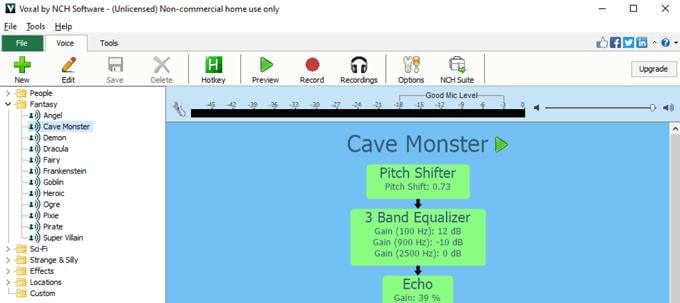 Pros

Real-time, user-friendly voice changer.

Offer in-recording mode.
Cons

The free version lacks variety in sound effects.
You can change your original voice in real-time on social media networks, streaming platforms, games, Discord, etc., with Morphvox Voice Changer.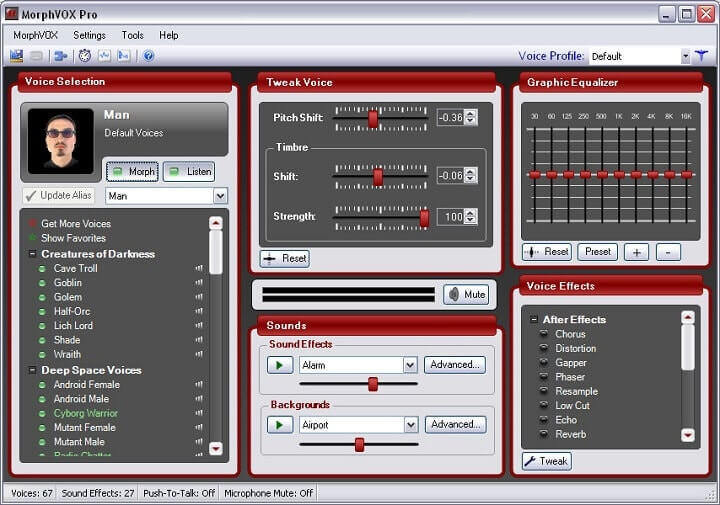 Pros

Tweak, and edit your voice.

Enjoy a wide variety of features in skinned mode and studio mode.
Cons

Sometimes, you have to restart the app to apply effects.
Part 3: How to Apply Crowd Cheering Sound Effects with Voice Changer
Here is to apply crowd cheering sound effect via iMyFone MagicMic:
Step 1: Download and Settings
Download, install the software on your Windows PC, and select the primary microphone as the input device. Turn on the "Apply Voice Changer option" at the bottom of the MagicMic window.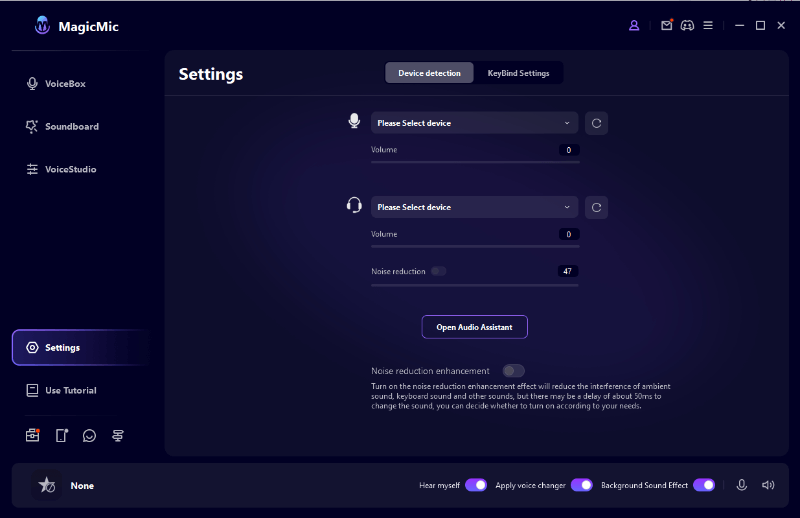 Step 2: Select "Hear Myself" Option
Also, turn on the option of "Hear Myself." From the side menu, open the tab "Sound Effects."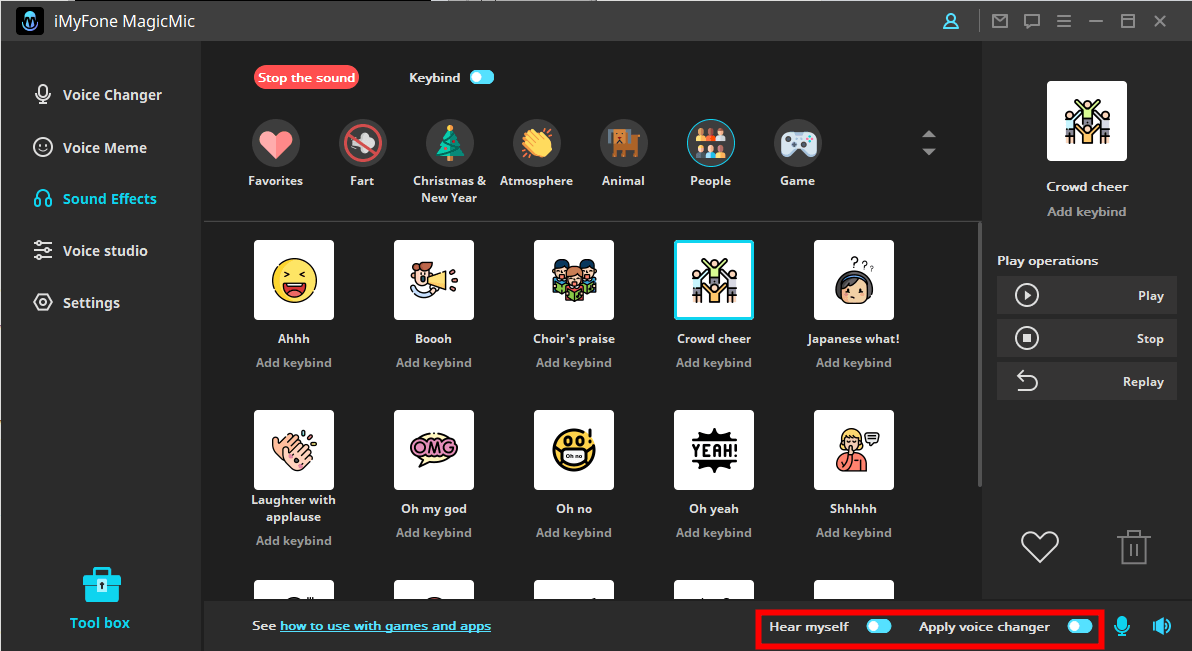 Step 3: Choose Sound Effects
Now, click the "People" effect from the top menu and select the "Crowd Cheer" sound effect.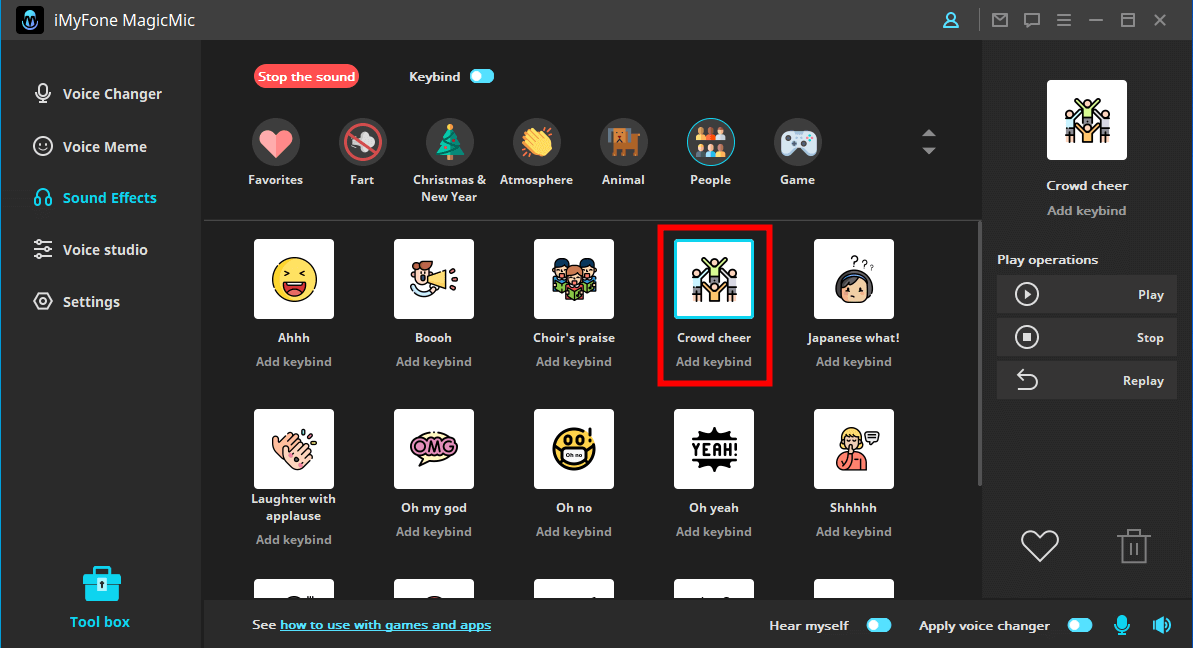 Step 4: Connect Third-party Platforms with MagicMic
Go the the voice setting of the platform where you want to apply sound effects with voice changer. Set the input device as voice changer's virtual sound device,and output device as your headphones or speaker. I use Discord as an example.
Conclusion
Creating content for digital media involves sound effects as one of the most critical components. Sometimes, you need to add the audience cheering sound effect for the victory scenes or other effects.
Having a compatible voice changer that can fulfill all your sound-relevant needs can be a game-changer. One software satisfying all such needs is iMyFone MagicMic.
Watch Video Guide About Voice Changer with Sound Effects