The robot voice changer has been one of the most trending features in social media in recent years. By applying a filter to your natural voice, you can make it sound like a futuristic robot from the 25th century! This feature is available online, on many mobile apps, and desktop software applications, and has made an indelible mark on the younger generation of social media users. In this article, you'll learn how to change your voice to a robot voice using different methods.
Best Robot Voice Changer for Desktop - iMyFone Filme
iMyFone Filme is a wholesome video editing software application for Mac and Windows. It is simple to use and comes with rich features that both beginners and amateurs will absolutely love! The voice changer module includes other voice options such as chipmunk voice, robot voice, and a whole lot of other fun voices.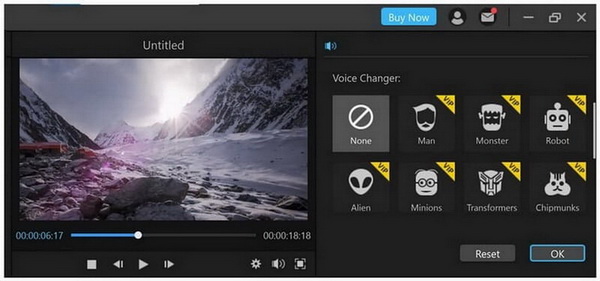 Notable Features
Extensive voice change options

Voice recording included

Timeline audio editing and clean up

Royalty-free audio tracks

Fade transitions

Screen recording

Comprehensive video editing tools

Large library of effects, text animation, and other assets
Pros:

Imports media directly from smartphones - wireless or wired

Richness of voice change is better than from a mobile app

Includes a comprehensive video editing application

Easy-to-navigate interface with clear labeling and instructions

Tutorials, guides, etc. to help with specific situations

Lightweight installation
Also Read:
Best Voice Changer Recorder >>
Voice Changer for Google Meet >>
How to Change Your Voice to a Robot Voice in iMyFone Filme
Mobile apps are great for having a little fun, but if you're serious about humor, you should try a more robust desktop video editor with voice changer effects. Among the crop of new video editors stands iMyFone Filme, an easy-to-use video creator and editor that's growing fast among consumers who aren't that tech-savvy but still want to publish great-looking videos. To give an example of how simple it is to change your voice to a robot voice with one simple click.
Watch this video to learn how to use Filme to change voice:
Launch iMyFone Filme and click on a new audio track. You will see this below the main video track.
Next, click the Mic icon to initiate recording. In the drop-down, you will see three dropdown menus, as follows:
a. In the first one, choose the audio input, such as your external or internal mic.
b. In the second dropdown, select Robot Voice.
c. In the third box, choose the audio output device - headphones, speakers, etc.
Start the recording by clicking the gray Record button. Your voice will be processed and saved as you speak.
Stop recording when you're done and wait until the processed audio appears on a new track in the timeline.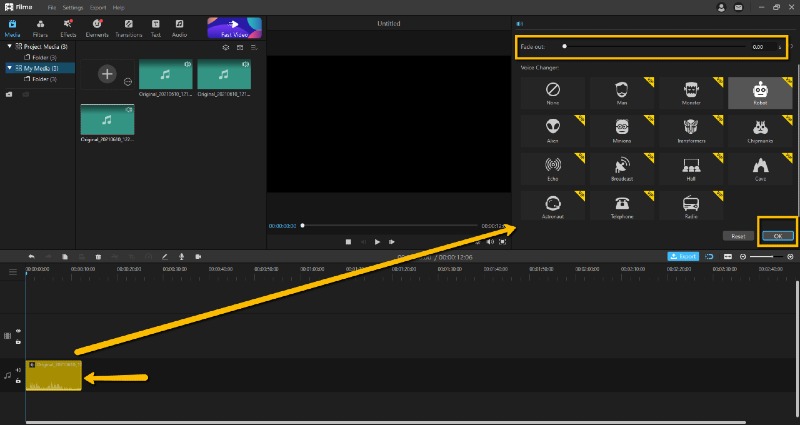 You can now do several actions:
a. Sync this robot voice audio clip to a video clip from your Media Library
b. Create shorter clips of the changed voice
c. Trim, split, control volume, and add fade transitions
d. Add effects and text if you're using it for a video
Finally, save the file by clicking Export, choosing the file format, and changing any other parameter you need to. Click Export again to download the file to your desktop or import it back to your mobile device.
Best Robot Voice Changer Online - Voicechanger.io
Another option for how to change your voice to a robot voice is the online one. Voicechanger.io is one example of numerous free voice changer websites that are becoming increasingly popular among social media users. The advantage of using this platform is that there's no installation involved. Everything is done on the browser, including voice recordings, file uploads, and text-to-speech generation with voice change options. Let's see what else it offers and how it works.
Key Features
Three ways to input voice - record, upload, Text-To-Speech (TTS)

Readily-available selection of voice-change effects

Publish your own custom voice recordings
Pros:

Simple user interface

TTS works relatively well - instant preview
How to Change to a Robot Voice Online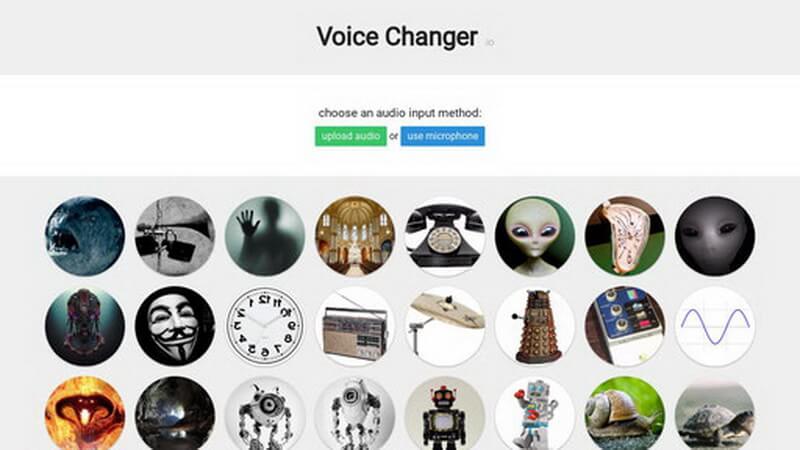 Head over to the voicechanger.iowebsite.
Choose one of the three voice input options (Please note that the TTS option currently doesn't work with voice change. The voice will need to be generated, recorded, and then processed again for the voice change.)
After either recording audio or uploading an audio file, select a robot voice option from the icons presented below.
In the Audio Preview window, click the three vertical dots in the playbar and select Download to save the file to your desktop.
The process is quite simple but you won't get the kind of quality that you get from a dedicated video and audio editor like iMyFone Filme. However, it's a great resource to do some free TTS if you need it.
Best Robot Voice Changer iPhone & Android - Voicemod Clip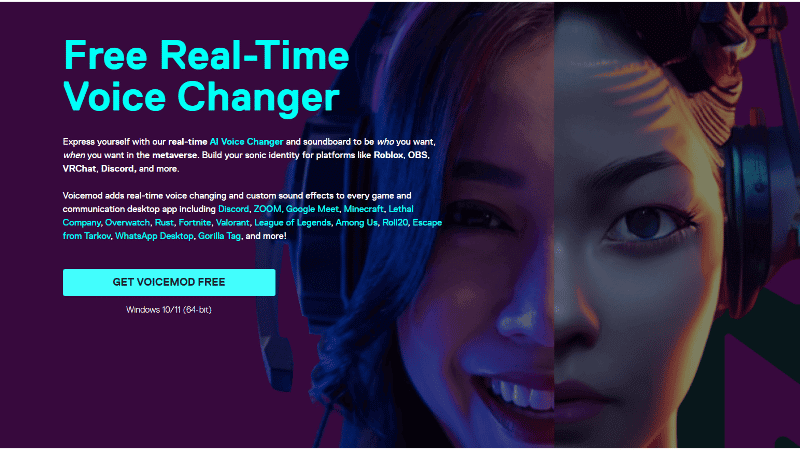 The name Voicemod Clip says it all: it allows you to modify voice clips! Available for iOS and Android on their respective app stores, the Voicemod Clip apps offer an impressive array of voice change options, including the one we're looking for - a robot voice changer. It also doubles as a mobile video recorder and editor to create videos on the move.
Key Features
Record video and audio content

Add filters for audio tracks

Vast selection of voice filter options - Robot, Baby, Alien, etc.

Publish or save to social media after editing
Pros:

Easy to use

Use on Android and iPhone devices

Share clips via WhatsApp channels

Compatible with WhatsApp, TikTok, and Instagram Reels
How to Use VM Clip to Change your Voice to a Robot Voice
Install and launch Voicemod Clip on your mobile device.
Select the content type as a video or an audio clip.
Record your voice with the Record button.
Choose the voice filter option for Robot and input the clip's duration.
Assign a name to your recorded clip and save it locally to your device or upload to social media and chat apps.
Feature Comparisons
Each of these robot voice changer methods has its advantages, but the verdict definitely tilts toward the desktop solution to change your voice to a robot voice. Mobile apps may be more convenient but if you want your audience to appreciate the richness of your audio, then a desktop app wins. Hands down. The level of editing control, the visual nature of timeline editing, the export and share options, and the ability to add professional-sounding transitions are just some of the reasons why. Of those frontrunners, iMyFone Filme has a distinctive edge as one of the most user-friendly interfaces in this software category. No matter how you look at it, iMyFone Filme knocks it out of the park.
To quantify that, let's list a few key features that tip the scales in favor of iMyFone Filme:
Timeline editing allows for precise audio edits.

Trim audio clip to exact specifications on a dedicated track.

Split/cut voice clip to add fade transitions.

The Robot voice is one of many voice filter options when recording audio.

Crystal-clear output in practically any audio format.

Audio export settings give you full control over playback on different media.

Import media files directly from your smartphone - wireless and wired.
If you're serious about your online presence, then learning how to change your voice to a robot one is probably an important first step in figuring out which method is best for you.