What about playing fascinating sound effects during your college class to prank your classmates and teachers? Thanks to brilliant technology, you can now explore everything you want with minimal effort.
For instance, sensational sound effects have been introduced that can help you make the scenes pleasant and interesting in real-time.
One of the most popular sound effects is Donald Trump's sound effects. It is as hilarious a sound effect as it gets, and you can make anybody laugh by playing this sound effect.
In this guide, you'll learn about Donald Trump's soundboard, and we'll also introduce a voice changer that can help you play the Donald Trump soundboard with iMyFone MagicMic in real-time.
Part 1: What Do We Have Here...? A Trump Voice Generator!
Donald Trump has been quite a controversial USA president, and almost everyone took his press conferences and media talks as memes material.
He is quite bold, and every press conference he conducted allowed the meme lovers to create fun of him. Surprisingly, you can also now find the Donald Trump soundboard. It contains fascinating Donald Trump's voices from his interactions with media personnel and other members.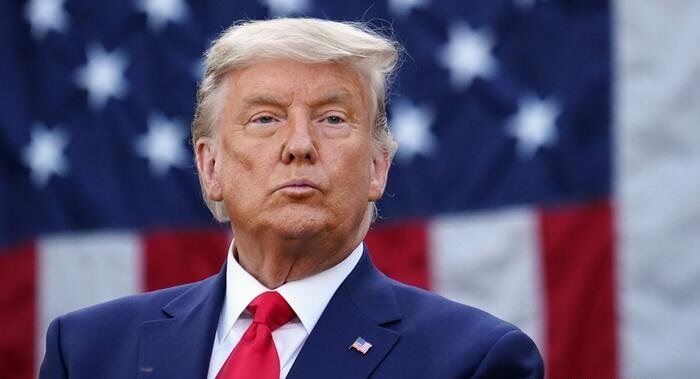 The thing that makes Donald Trump soundboard funny is how he speaks and laughs after saying something. Many scenarios urge you to use Donald Trump's voice effects.
Scenario 1:
Suppose you want to prank your best friend and play the voice of a celebrity during a call that makes your friend surprised. Luckily, you can use the Trump voice meme with a voice changer. When you speak in the microphone in real-time, your friend will hear the voice of Trump. It would be quite a hilarious moment.
Scenario 2:
You're attending a long meeting on the eve of signing a mega project for your company, and we all know business meetings can sometimes become dull for participants. If your boss is a funny character who doesn't mind having fun in the mid of a meeting, you can play Donald Trump sound effects.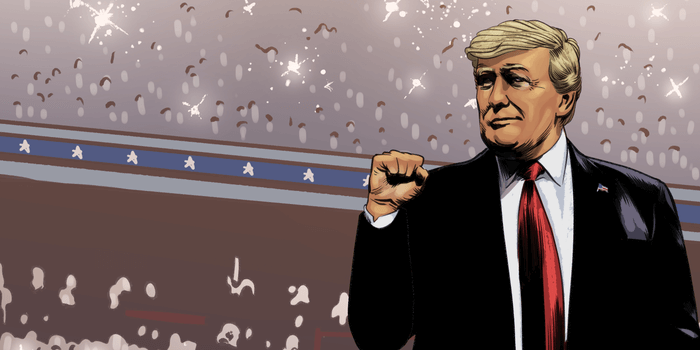 After hearing Trump's voice, everyone will think Donald Trump has arrived at the meeting. When the participants would come to know about the prank, they'll laugh at it.
Scenario 3:
When playing an online game with your friends, you can find the moments where you can play Trump voice effects to make your friends guess. In this way, you'll be able to convert your friends to prank sound effects, and you can take advantage of it by winning the game pretty easily.
See the effect of making a video with it!⬇⬇⬇
Part 2: Where Can I Get A Trump Voice?
1) iMyFone MagicMic - the Best Real-time Voice Changer
The best place to find hilarious Trump voice memes has to be iMyFone MagicMic. It is a magnificent voice changer that allows you to explore several fascinating Donald Trump voice effects.
MagicMic provides you with literally every sound effect created by using Donald Trump. For instance, you can hear Trump yawning in a press conference or giving a shut-up call to a journalist. Moreover, you'll also find Trump saying he's the best USA president ever.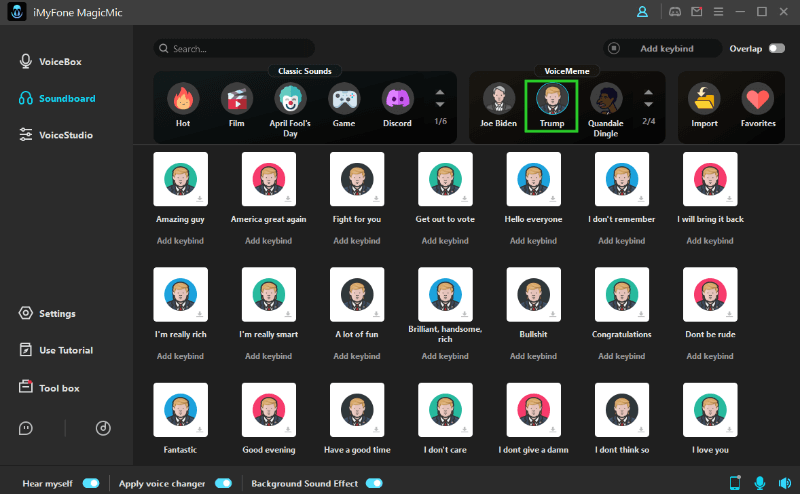 2) Online Text to Speech Voice Generator
Luckily, you can now visit the FakeYou Text to Speech and find the online text-to-speech voice generator there. Everything you type here will speak as if Trump is speaking. However, you'll need to make sure you aren't writing small sentences.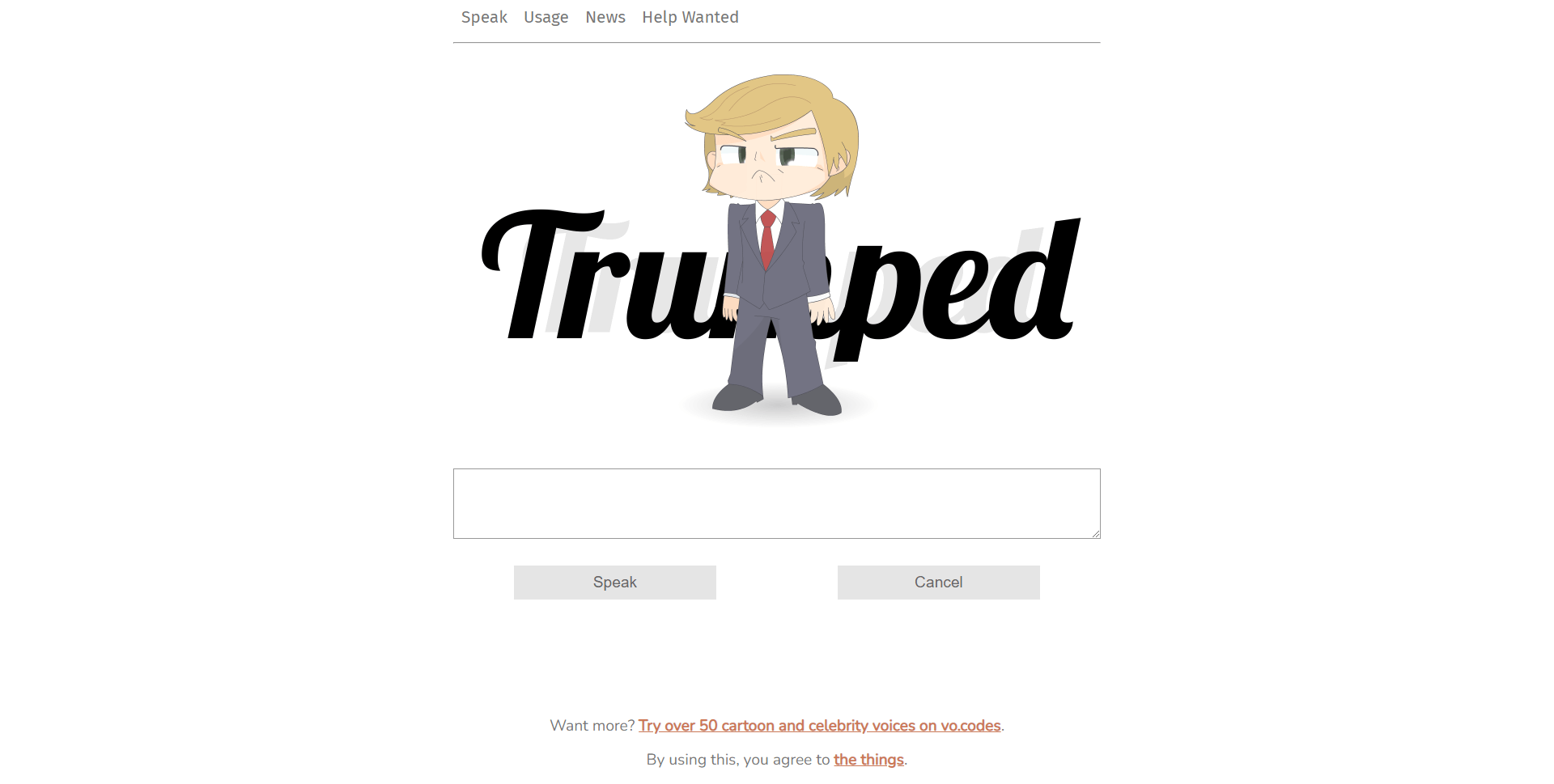 In this way, you can send birthday wishes to your friends, and they will feel as if Trump wished them on their birthday.
3) Edit Audio Clips from News, Interviews, etc.
You'd have heard Trump on different interviews and news channels. If you want to use Trump's voice to prank others, you can take his voice from different interviews to different news channels. The best thing about his personality is that you don't need to edit anything, as his memes automatically appear whenever he opts to speak.
Part 3: More Than That! Try More in iMyFone MagicMic!
You'd have tried various voice changers to alter your voice in real-time. Considering the demand of people, many video editing companies have introduced voice changer tools with massive quality.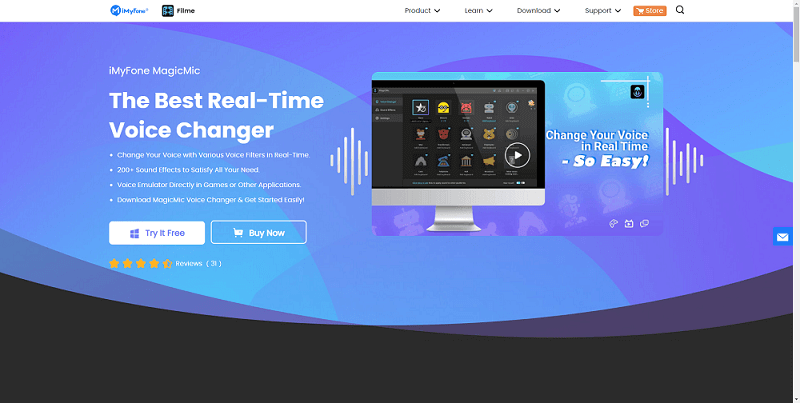 However, the problem you'll get with most voice changers is the lack of voice filters and flawed sound quality. Luckily, you won't find any better option than iMyFone MagicMic. The way it offers gorgeous voice filters, and flawless soundboard options make this voice changer a near-perfect thing.
MagicMic can act as a voice modulator, meaning you can alter your voice in real-time, and at the same time, you can apply outstanding sound effects.
There are countless things to admire about MagicMic as it can make your done as quickly as it gets.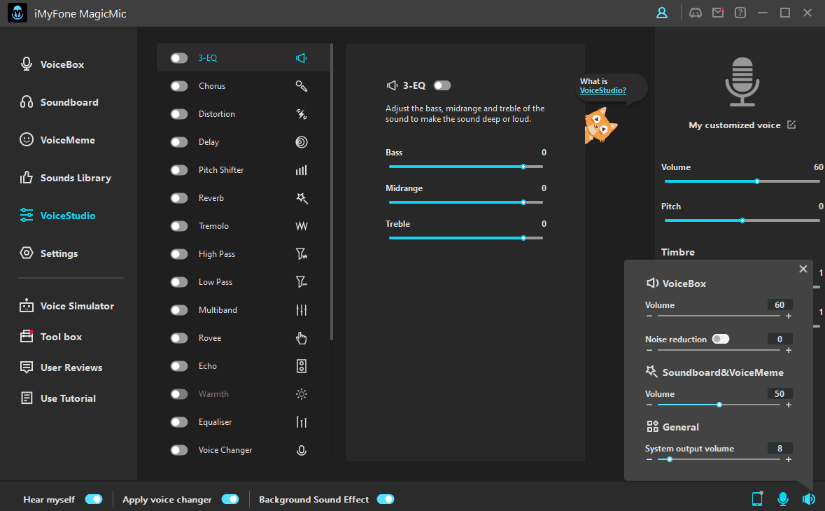 Also Read
Professor Flitwick, It's Time for the Charms Class! | Harry Potter Soundboard
Hey Siri! How Can I Change Your Voice? | Crazy Siri Soundboard
Wow! There Are So Many Anime Sound Effects Here! | Anime Soundboard
Hello Beauty | Newly Popular Egirl Streaming | Egirl Soundboard
Features
MagicMic allows you to explore fascinating 300+ sound effects and tremendous 48+ voice filters.

It enables you to alter your real-time on several popular chatting, streaming, and gaming platforms.

If you find it difficult to select appropriate sound effects, MagicMic helps you select trendy sound effects.

MagicMic blesses you with a professional Voice Studio feature, allowing you to speak and customize your voice on a microphone.

Using iMyFone MagicMic, you can simultaneously apply voice changer and sound effects, making this voice changer flexible and irreplaceable.
Pros

MagicMic allows you to alter the pitch of voice filters and adjust the volume according to preference.

You won't need to come with prior knowledge of MagicMic, as it comes with a pretty slick interface.

It takes only one week to get updated.

It doesn't take more than 3Mbs on your desktop.

You can launch this software within two seconds.
Learn more in this video!⬇⬇⬇
Conclusion
After skimming through this read, you'll be able to see how funny and interesting Trump's voice sound is, as it can make your moment incredibly hilarious and tremendous.
You can find Trump voice soundboard from online websites and voice changers. However, the best option to use the Trump voice generator has to be iMyFone MagicMic.
It is a flawless voice changer that comes with stunning sound quality, meaning every sound you'll hear has been recorded by a high-quality microphone.