Drum Roll sound effects add a rhythmic touch to the sound and help smoothly deliver your message. You need voice changing software to add this effect to your content.
iMyFone MagicMic voice changer is one of the most popular apps, emerging at a fast pace. Using its tools, you can manipulate your voice and add different sound effects from the drum roll to the game over ones.
It is one great option with versatile functions helping you add significant sound effects. In this article, you will know every reason why it is worth using.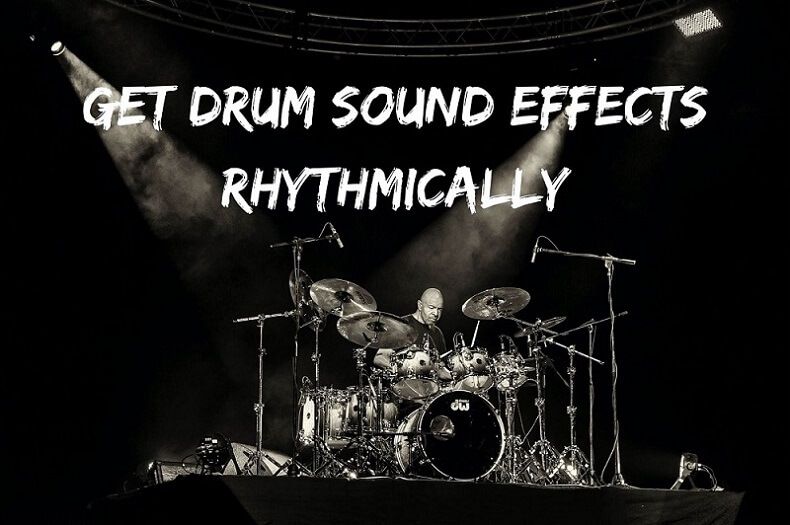 Part 1: What're the Benefits of Sound Rhythmic?
There are many benefits to using rhymes in your sound. Below are some of the good ones.
1) Rhymes increase Learning Level
It is proven to improve the comprehension level of the audience. It is easier for them to stay focused on the content while the sound is rhythmic. The ability to learn, process, and remember is also high. All these advantages result in better listening and learning skills. It stands most true for creative activities, like a level achieved moment can be best celebrated if it comes with a proper military drum roll sound effect for victory.
2) Enhances Concentration for Longer Period
The audience can maintain their concentration level for longer than usual. Even boring topics can be addressed in an exciting way using rhymes. There is a reason why the first thing children learn at school is through rhymes. It is because memorizing and recalling information in rhymes is easier and comes naturally to humans.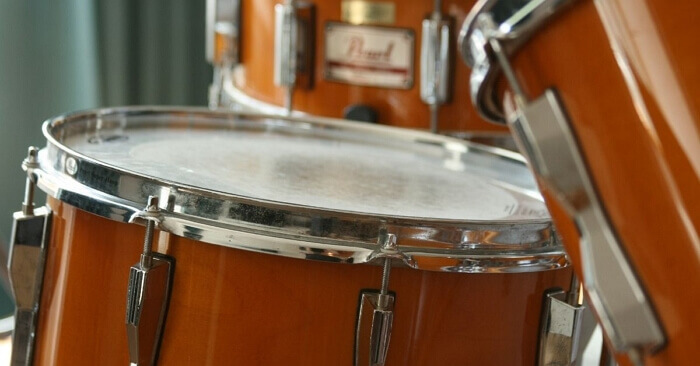 3) Uplifts Mood
Other than concentration, rhythmic sounds can uplift mood. The rhyming sounds give a simple content a solemn feel, ultimately building a deeper connection between the audience and the content. Such sounds emphasize the message, the mood, and the desired atmosphere.
4) Increases Satisfaction Level
Rhythmic sounds increase the satisfaction level of your audience with your content. When the audience plays a game that produces drum roll tada sound effects for the victory and tayen tayen fish sound for the failure, they are more likely to get engrossed in the game.
Also Read
Hey! It's Disco Time! Bring Some DJ Sound Effects!
Share the Moments of Wonderful Life-Try the Voice Changer with Camera Sound Effect!
Part 2: Let the Newly Popular Voice Changer – iMyFone MagicMic Help You!
iMyFone MagicMic is an app for PC you need to use if you want to change your voice to another app and add drum roll sounds. It allows you to make custom voices for Steam, Discord, Skype, Hangouts, and many other platforms.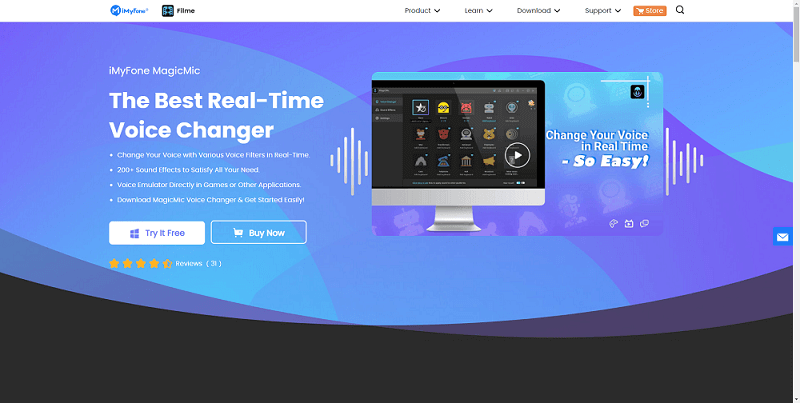 It gained popularity just a month after its debut. Since then, the software kept getting better by adding more voice-changing features such as Mickey Mouse voice filter and improving the user experience. Today, it stands as the most widely emerging voices manipulation apps.
The user interface is simple to understand and navigate, which is a significant factor behind the app's fame. You do not need a technical background as this app works by intuition. It is for everyone, from beginners to masters of the field.
If you want to use rhythmic sounds, iMyFone MagicMic offers around 300 sound effects, including rhymes, including different drum roll sound effects like ta da after joke effects. Below is a demonstration of how you can use drum rhyme sound effects.
Step by Step Guide
Step 1: Install and Select Microphone and Headphone
Download, install and launch the iMyFone MagicMic application. Then choose the microphone as the input device.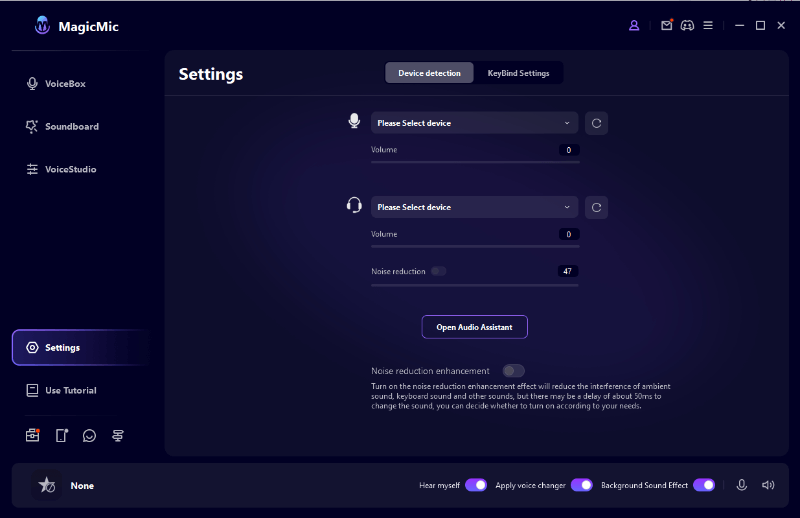 Step 2: Select Sound Effects
Open the Sound Effects tab on the left side. There, you will find around 300 sound effects and voice memes for gaming, live streaming, and chatting. Select the rhythmic drum roll one.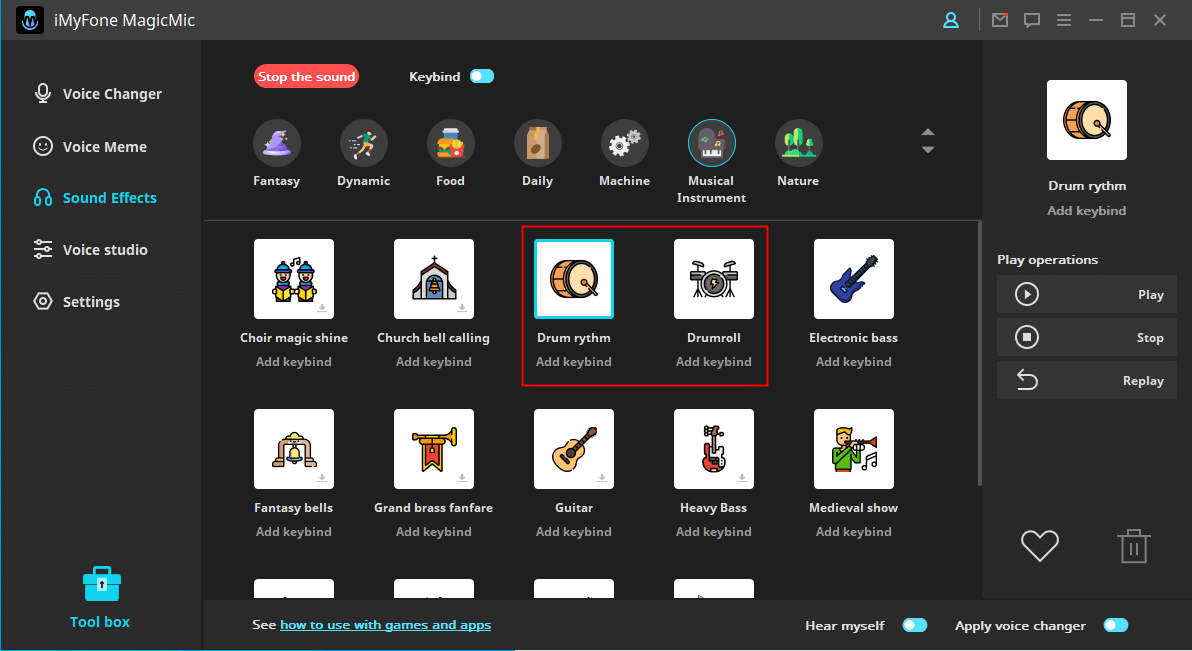 Step 3: Create Keybinds
Create Keybinds that contain your preferred sound effects that you can use later. Incorporate MagicMic Sound Effects into the application you are using. Open the app you want to include the sound effects in and go to the Voice Settings tab. Then enjoy your time!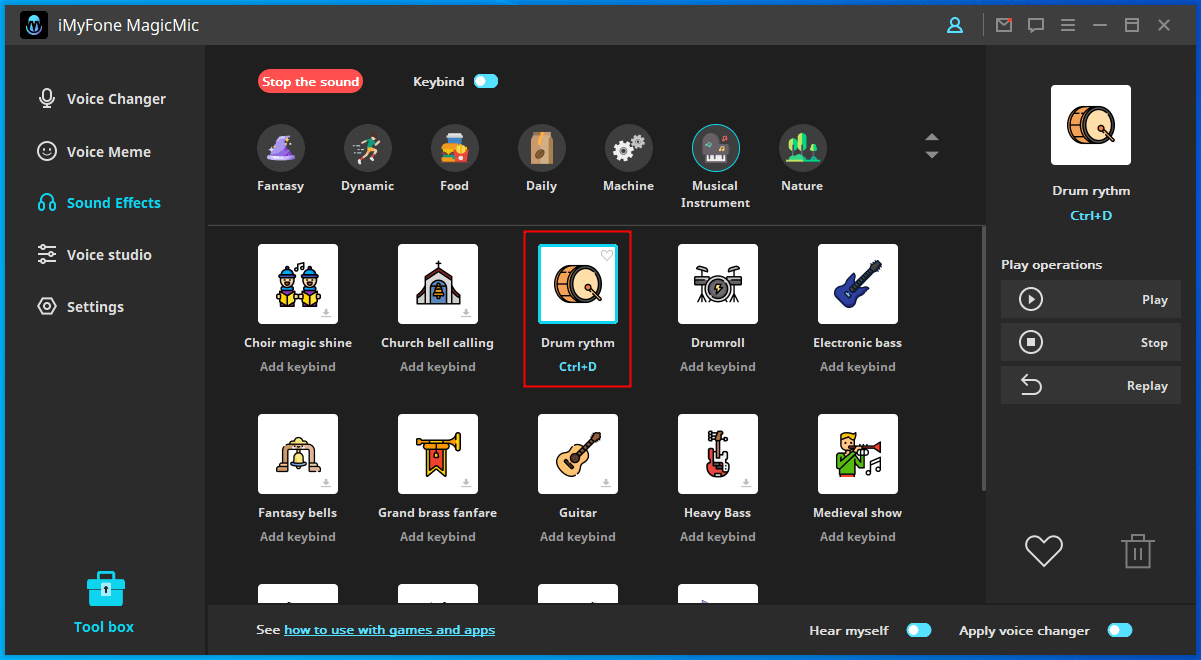 Learn how to use MagicMic in Streamlabs!⬇⬇⬇
Features of iMyFone MagicMic
Voice Filters
Having iMyFone MagicMic, you can get countless voice filters, which can give you so many interesting effects. If you're a YouTuber, we're pretty sure that you may attract many audience with them!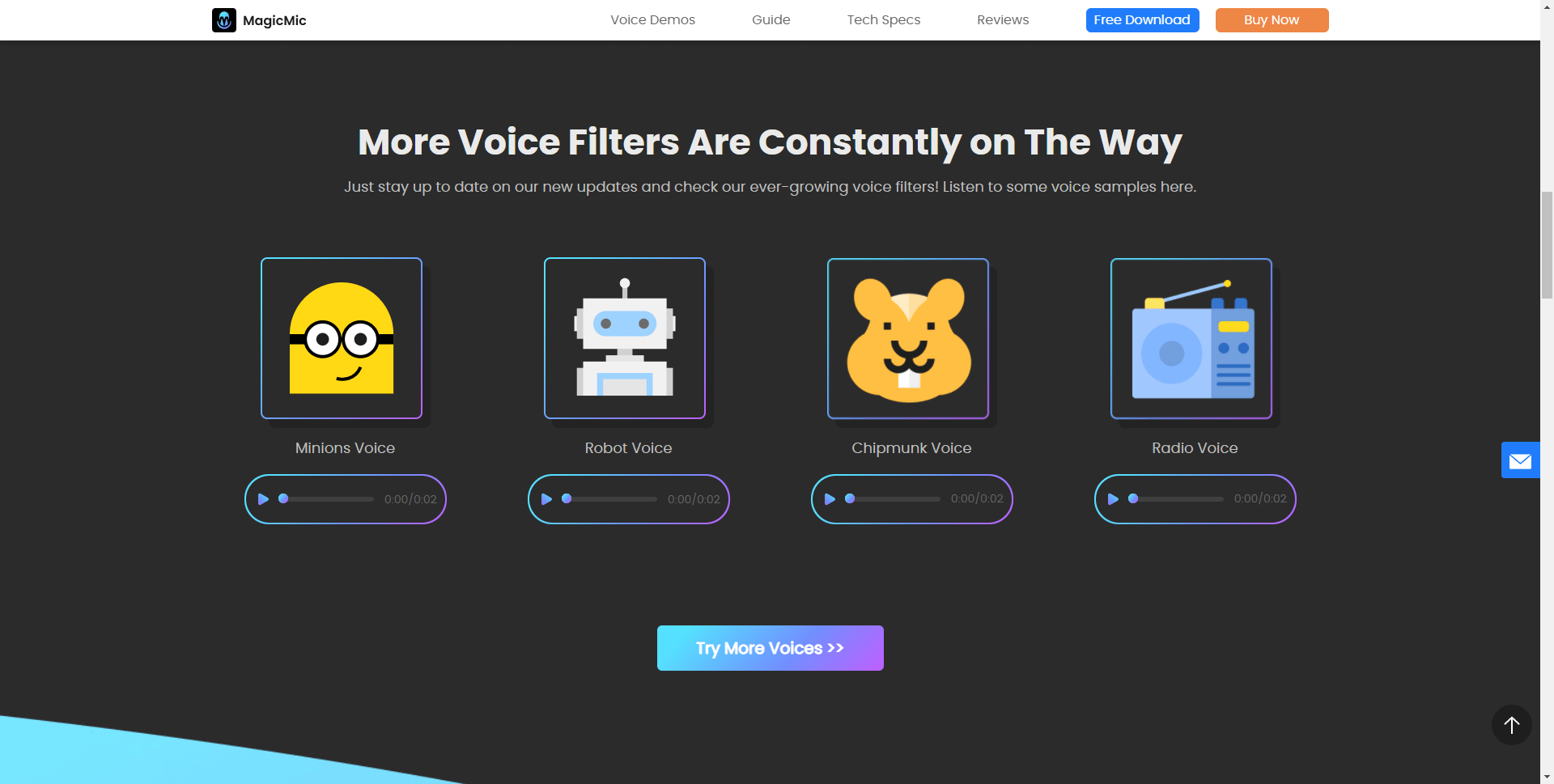 Change Your Voice Using Amazing Sound Effects
You want to sound like a demon, baby, celebrity, a musician, some popular personality; not a problem when you have MagicMic. The immense library of sound effects offers you around 300 items to make your simple game moments genuinely entertaining. If you are developing a game, you give every event in the game a dedicated sound. Triumph moment can be enhanced with drum roll sound effect for awarding. The player's failed moments can become hilarious and more engaging with drum roll after joke sound effects.
Make Your Voice in the Sound Studio
You have tried all the sound effects and filters; now, you want to create your voice and make your signature filter. Sound Studio is what will help you. It has professional editing tools to help you put your creative side to the test. You can adjust the volume, frequency, and other factors of your voice.
You can also take the already available filter/effect and make changes to it in the studio. MagicMic helps you fire up your voice.
Optimized Performance
iMyFone MagicMic will not affect the performance of the apps you are working with. You will not even feel that a program is running in the background.
Get more soundboards here!⬇⬇⬇
Conclusion
Drum roll sound effects are of good importance and widely used in content to enhance the feel of the moment. You can use iMyFone MagicMic for a greater variety in such effects. This voice changing software will keep the app's performance-optimized even when you are changing voice in real-time. Moreover, you can customize the effects further to create something signature for your content.
Its compatibility with applications makes it stand out from many other voice changers in the market. Yes, you can change voice in Zoom, PUBG, Discord, and many other platforms.
Just add amazing sound effects to your games, live streaming etc., and enhance the chances of the audience connecting with your content. iMyFone MagicMic is the best voice changer with all these sound effects available.