Though Voicemod is a famous voice changer that has earned huge appreciation but there are still many people want to delete Voicemod. Some people don't like its services and often complain about this software's ordinary services to them. Meanwhile,it will come with voicemod not working or not opening.
This article will highlight the best possible ways to uninstall Voicemod from your Windows or Desktop.
Why someone wants to uninstall voicemod Voice Changer?
Some people are having issues with Voicemod. It has been noted that when someone installs this software on his computer, the sound quality doesn't seem to be high. Instead, he will hear many voices in the background that will make his experience pretty dull. After all, when someone tries to uninstall the Voicemod from the computer, it isn't completely removed from the system. A person can still see a blue icon of Voicemod near the clock and can speak on a Voicemod microphone.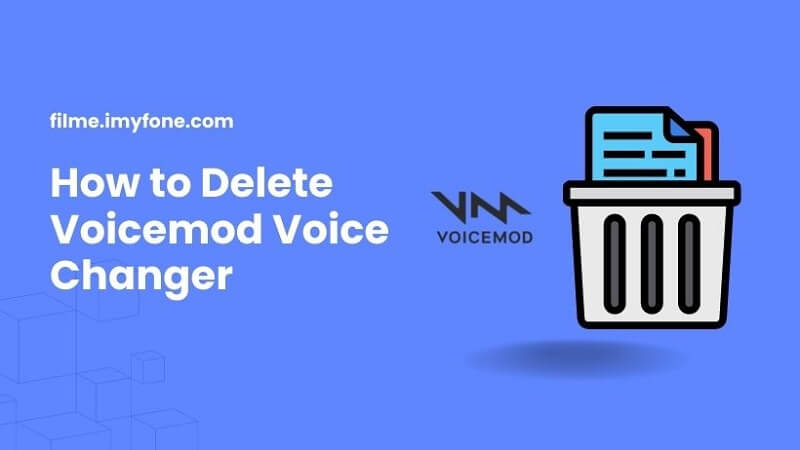 Part 1: How to Delete Voicemod Voice Changer
Many people ask how to delete Voicemod because they don't find any appropriate way to serve their purpose or meet the issue like Voicemod not working. Whether you've downloaded the application from the official website but still want to uninstall it due to ordinary services or you, want to uninstall Voicemod due to the emergence of various unnecessary ads, follow the step-by-step guide to put the things in order.
1. Stop Voicemod and Its Related Processes
You'd not be able to uninstall Voicemod if related processes run in the background. You can easily terminate these processes following the guide below.
Step 1: Open Task Manager
Open your Task Manager window after clicking Ctrl+Shift+ Esd on the keyboard. Later, you'll need to expand the full tour window after hitting '' More details'' at your bottom.
Step 2: Click on End Task
Right-Click VoiceDesksop.exe after locating it. Later, you'll need to click on End Task. Next, if processes are running in the background, you can double-check them.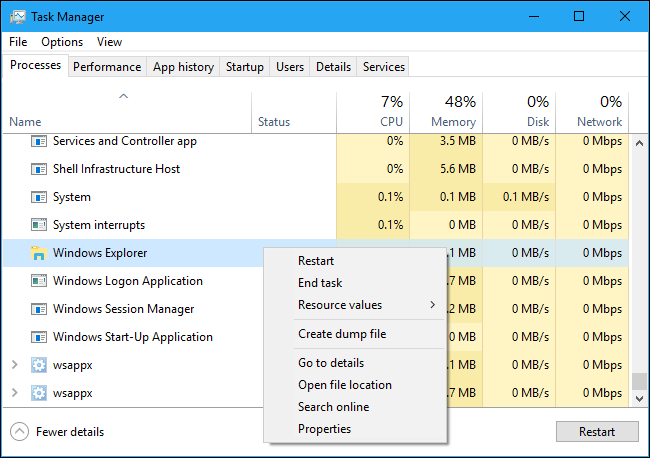 2. Uninstall Voicemod Using Your Computer's Control Panel
You'll find all the legitimate applications in the Remove or Add programs folder. It is why besides removing the processes, you'll also need to visit the location of the folders and uninstall them from there.
Step 1: Open Search
You'll need to hit S and Windows keys options simultaneously to open the Windows search. Next, you'll need to press Enter after typing in Control Panel.
Step 2: Open Program
After navigating to the Programs option, you'll need to select '' Uninstall a Program'' from there.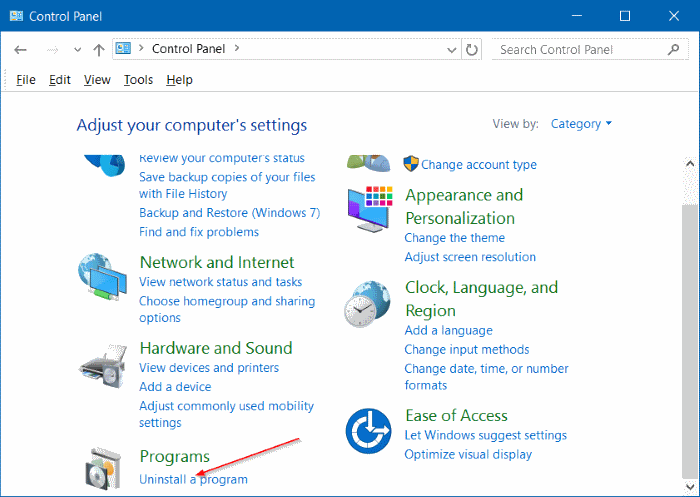 Step 3: Search for Voicemod
After finding the Voicemod on your application's list, double click on it. Later, you'll need to hit the'' Next'' option on your install setup window.
Afterward, you'll need to see the next window and press the Next clicking Remove option from there. Next, you can confirm removing the Voicemod by selecting the Remove option.
3. Reset Your Microphone and Headset
After removing Voicemod from your computer, you'll need to ensure that you're setting your Windows default audio option to microphone and headset. If you don't do it, your microphone will stop working, and when you'd download the other voice changer, things won't go your way. Here's a brief guide to serving your purpose.
Step 1: Explore the Run Dialog box.
In the first gig, you'll need to open your dialog box after pressing Windows key+R option from there. Later, you'll need to click on Enter button option after typing mmsys. Cpl in your Run dialog box.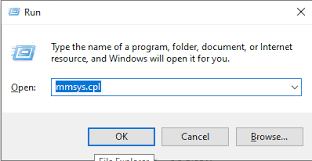 Step 2: Hit Set Default option
In this phase, you'll only need to click the Set Default button option after pressing the Headsets at the bottom side of your window.
Step 3: Hit the Microphone option
Hit the Microphone option after visiting the Recording tab from there. Later, it would help if you pressed the Set default button option to get on with the things. Now, you can close the window by clicking Apply button option.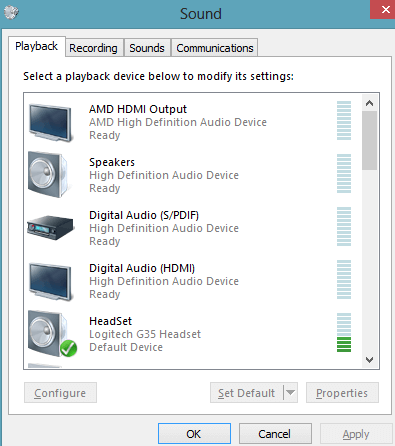 Part 2: Try Another Powerful Alternative to Voicemod
Are you looking for a reliable voice changer? If you're tired of using so many voice-changing tools, but you haven't found a worthy option yet, you're not alone in it. iMyFone MagicMic is powerful alternatives of Voicemod when it comes to changing the tone of your voice, making it sound like someone else's voice.
By getting this software, you can serve your purpose better than you expect. It offers flawless voice-changing sounds and also provides you with massive audio quality.On the use with MagicMic on Discord and CSGO,there is few crash of the program.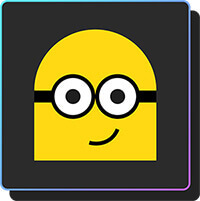 Main Features about MagicMic voice changer
User-friendly nature: You only need to download the software and launch it. After launching, you can explore all its features with minimal effort.

Change your voice in real-time with 100+ voices: You only need to speak in the microphone after selecting an appropriate and preferred voice style. When you'd speak in the microphone, your friends will hear the sound of the character you'd have selected in the first place.

Add timely reactions using 300+ sound effects: MagicMic voice changer comes with 190+ sound effects that allows you to use on games, chats or livestreams for adding interesting reactions.
Why MagicMic:

MagicMic is compatible with both Windows 7/Windows 8.1/Windows 10 (64 bit OS)/Windows 11 and Mac device.

It gives you a chance to select the best voice-changing option from 100+ different styles.

Voice filters come with in-build background sounds so that you can change environment sounds.

Using iMyFone MagicMic, you can change voice,play sound effect and background music,hotkey control and customize your own voice.
Steps of changing voice with iMyFone MagicMic
Step 1: Launch MagicMic
After downloading MagicMic from official, you can launch it straight away.
Step 2: Set your Microphone and Headset.
In this phase, you'll only need to choose a microphone as your input device option and headphones as your output device option.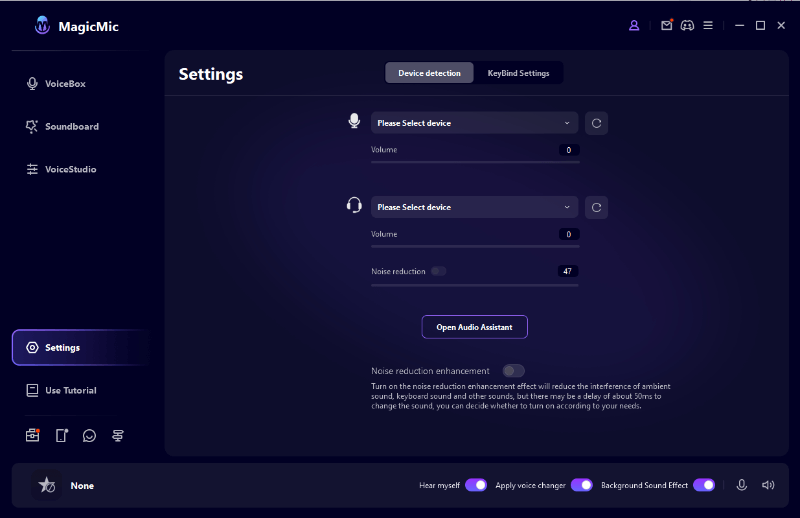 Step 3: Apply effect.
Now, you need to select a preferred voice-changing effect. After selecting it, you can open any platform and speak there with a new voice effect.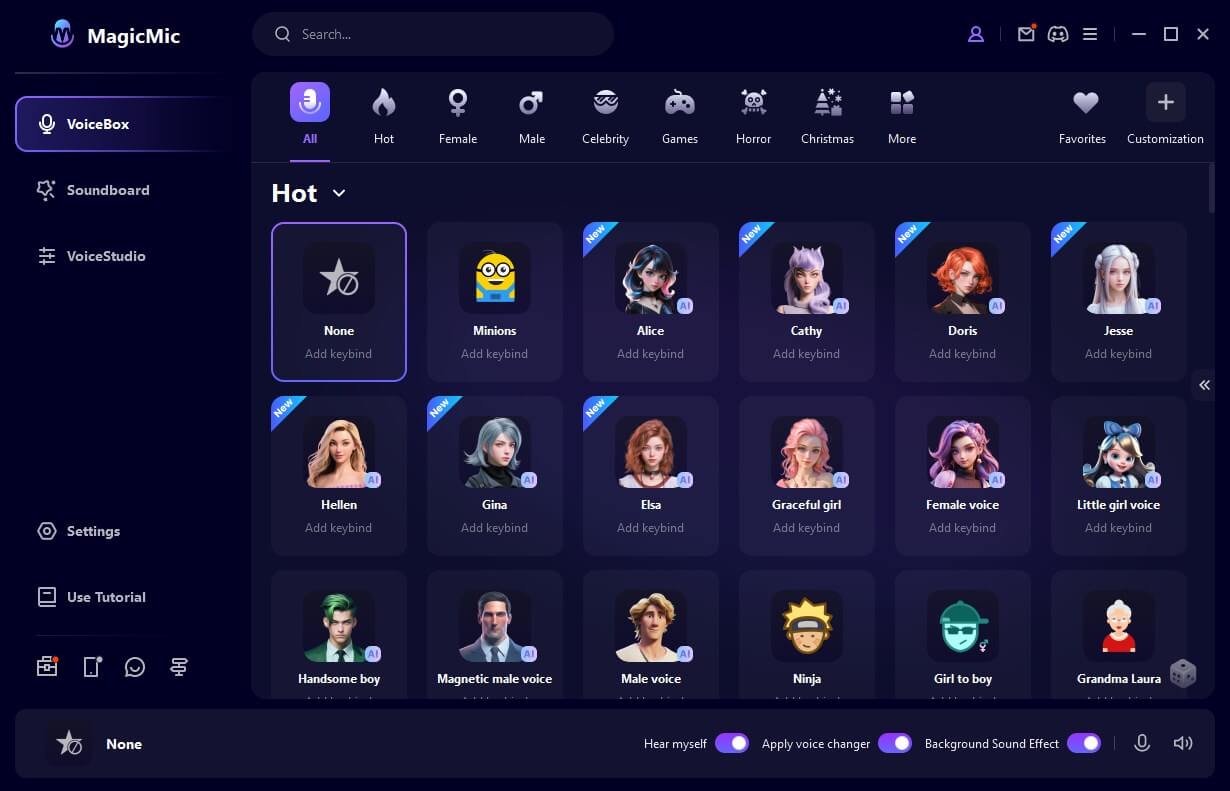 Comparisons of MagicMic and Voicemod
Sinse we say MagicMic is the powerful alternatives of Voicemod,let's take a look why we saying that.
Information
MagicMic
Voicemod
Operate System
Mac&Windows
Windows
Voice Effects
100+
65+
Sound Effects
300+
300+
Keybind Control
Yes
Yes
Background sounds
Yes
No
Voice customization
Yes
No
Pros

1. Come with the most voices

2. More stable program

3. Suitable for Mac and Windows

1. A famous software

2. Clear guide of features

3. Good community management

Cons

1. It is a new voice changer

2. Some sound effects with uncorrect names

3. Some guide is not clear enough

1. Some voices are unclear

2. Not stable and easily crash

3. Limited voices

User Rate
4.4
4.2
Price
9.95$/Quarter,19.95$/Year,39.95$ Lifetime
12/Quarter,18$/Year,45$ Lifetime
Conclusion
If you want to compeletely delete Voicemod from your computer, you can take the notes from our discussion above.
However, if you're looking for an alternative to Voicemod, we can't look beyond iMyFone MagicMic. It is a commendable voice changer that offers safe and reliable services to its users.You won't see any ads or irrelevant stuff after launching the software. Instead, no one can download this software from illegal websites. This aspect speaks volumes of the reputation that iMyFone MagicMic has built over the years.