The high-pitched airy sound announcing the arrival of a train/ship holds a holy place in the world of gaming or overall digital creation. They use it to stir realistic feelings in the content to connect to the event on a deeper level.
This article explains whistle sound effects, where to get it, and lastly, a detailed review of how to apply it real-time on third-party platforms with easy software.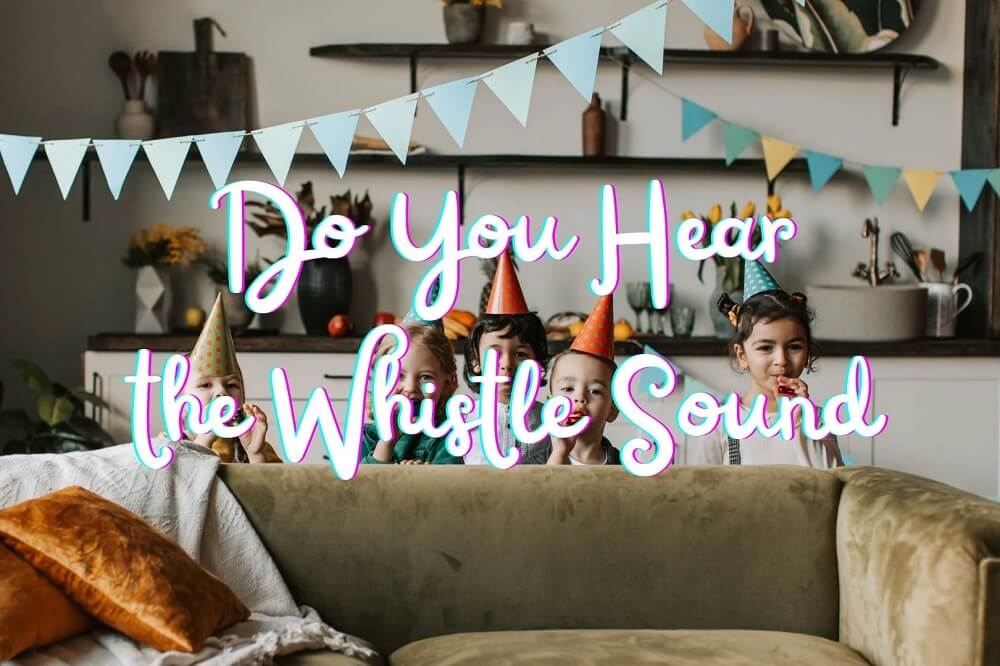 Part 1: Where Can Whistle Sound Effect Be Adopted?
You must be familiar with the sound: phwee! When a new character makes its appearance, or the game takes place in a railway station, there are many times when you can teach this sound effect for a more natural feel.
Whistle sound effects are widely used in movies, games, and other kinds of digital content. Why would it not be so? A film scene at a shore is dull without a ship whistle sound effect.
Moreover, this sound is not limited to the equipment it belongs to; you must have also observed it used as a celebratory sound or to depict rashness.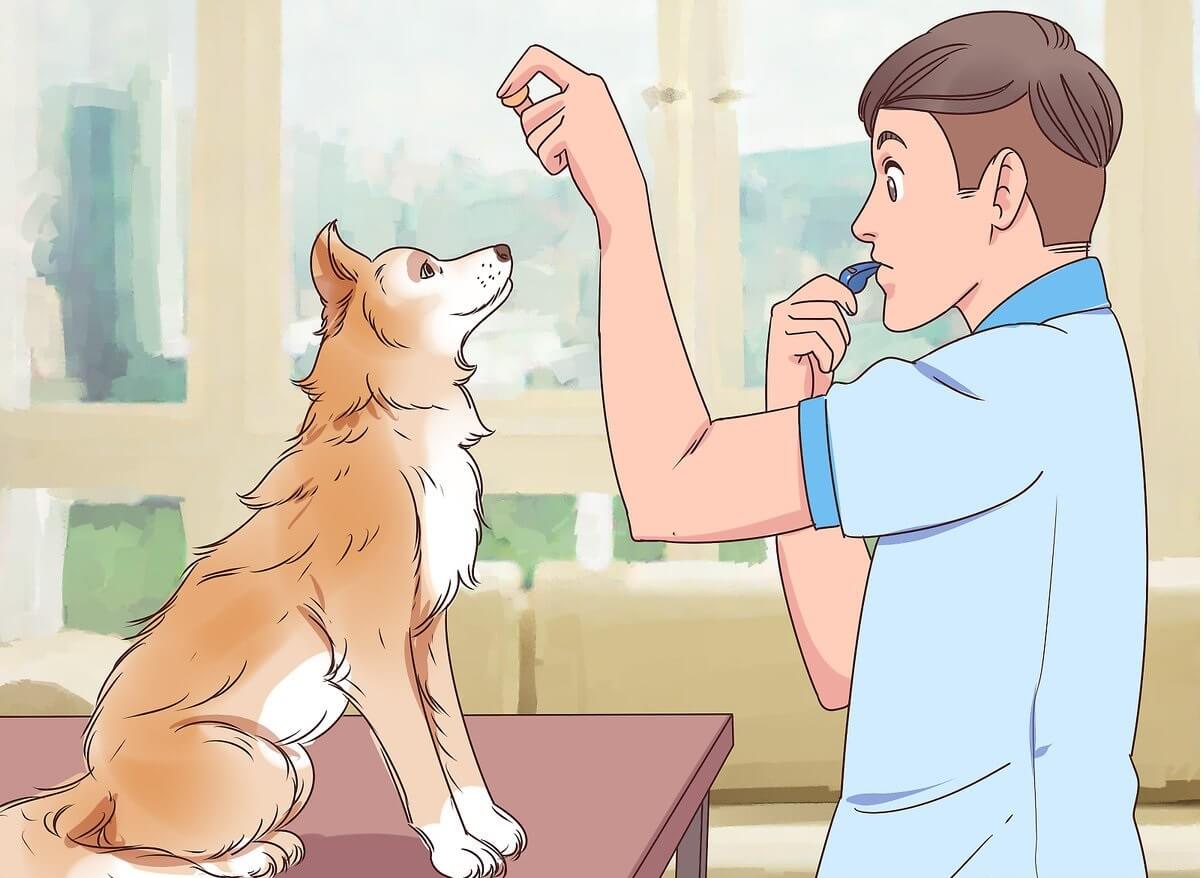 Part 2: Where Can I Get the Whistle Sound Effect?
There are three ways you can get this effect! Let's talk about it.
Method 1: Use Sound Effect Softwares
iMyFone MagicMic is a significant voice changer that comes with 500+ sound effects while chatting and gaming. The clean interface and responsive controls will make it easy for you to play around with different settings.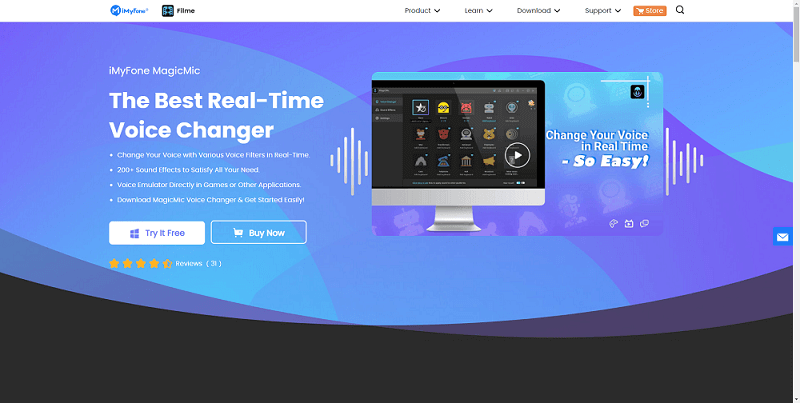 It can work in real-time so, you can shake things up in a meeting with a dog whistle sound effect or sound like a robot on your Facebook live.
Method 2: Download From the Websites
Many websites can serve you with sound effects, including whistle sound effects. You can use Freesound, SoundsCrate, and 99Sounds. These three provide royalty-free sounds that are high in quality.
It is actually a database from where you can upload, search, or download your favorite sound effects.
2) Soundscrate
The website offers mastered tracks of royalty-free music, sound effects, sound design, and even jingles.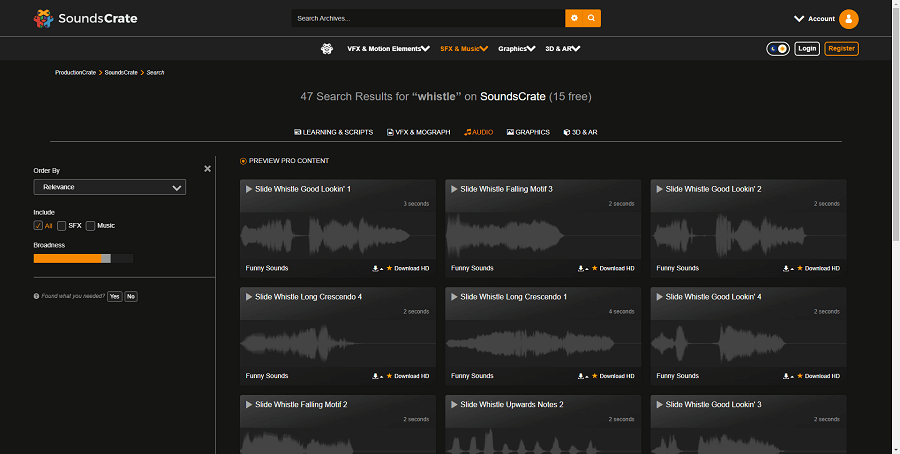 3) 99Sounds
It provides you with an amazing collection of royalty-free sound effects that you can use in various ways, i.e., podcasts, trailers, movies, games, etc.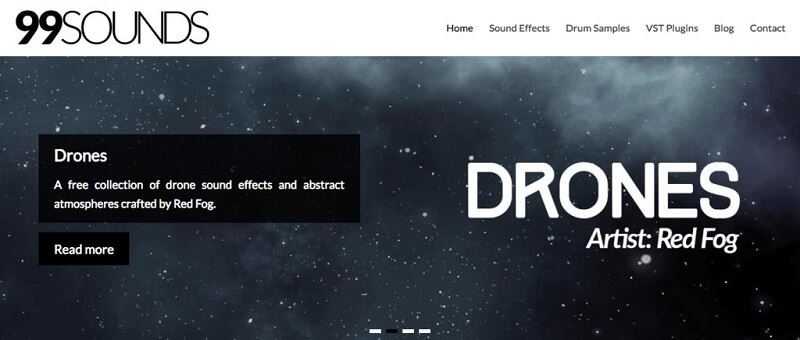 Method 3: Do It Yourself
With the knowledge of equipment, software, and other subtleties involved in the process, you can create whistle sound effects by yourself. However, it can be long and tiring.
Part 3: Best Voice Changer with Huge Sound Effects
Let's explore more details about iMyFone MagicMic! Below are the key features that stand MagicMic apart from all the voice changers available in the market.
1) Many Sound Effects and Filters to Change Your Voice
iMyFone MagicMic is brimming with voice effects and filters, from slide whistle sound effects to minion voice. You can sound like any character, such as a chipmunk or robot. One hundred ninety effects and 100+ voice filters cover all kinds of sounds and voices you can ever need on digital media.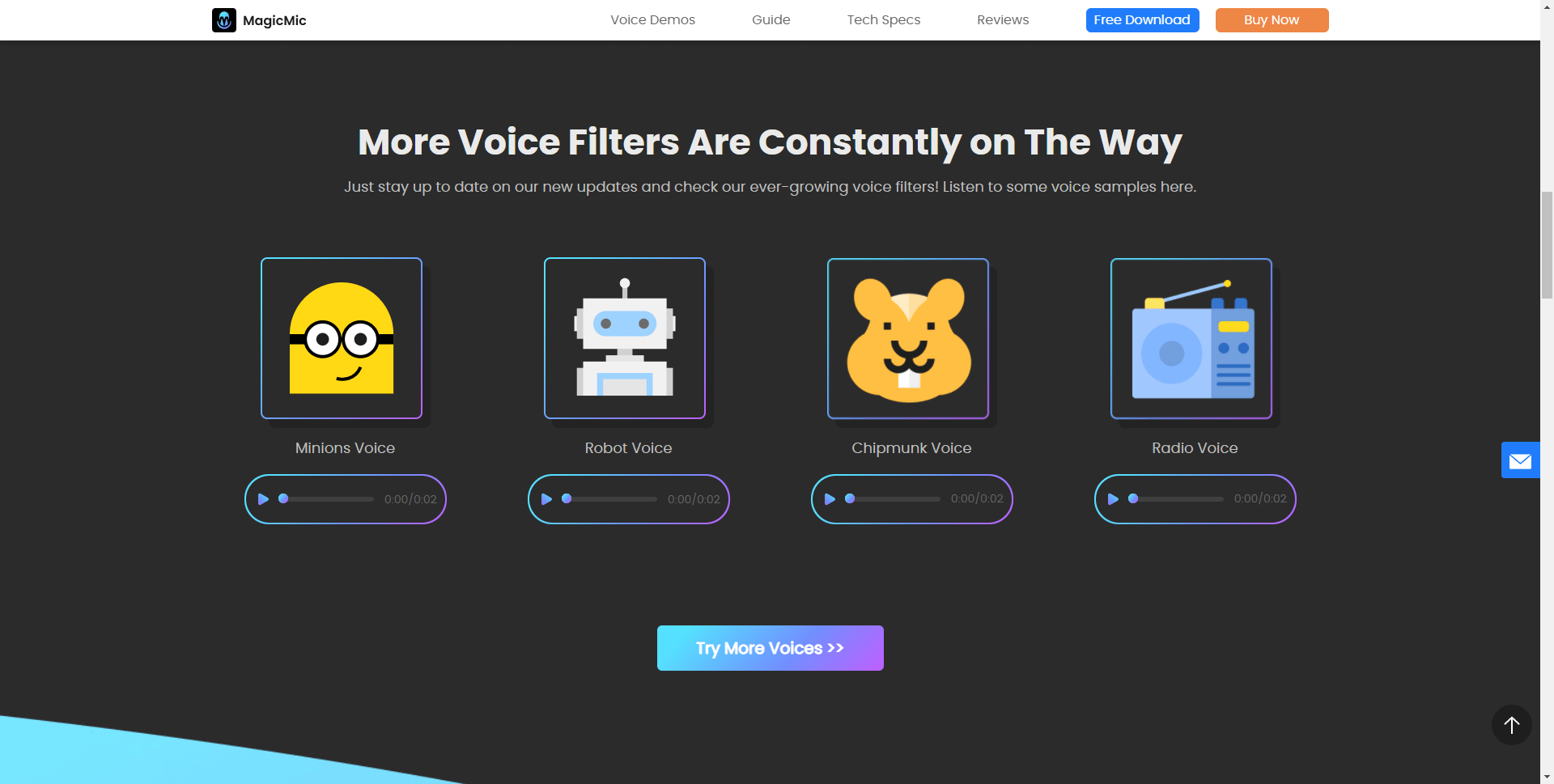 2) The Option to Switch Between Filters
When you sound different in a live call, everybody enjoys a good laugh, but eventually, the fun stops. Do you want to know how never to let the fun halt? By switching between filters and iMyFone, MagicMic is there for you in your craziness.
Yes, when you have applied an effect for recording or real-time, you can switch to one with the keybinds. Keep changing effects in the middle to keep everybody entertained constantly.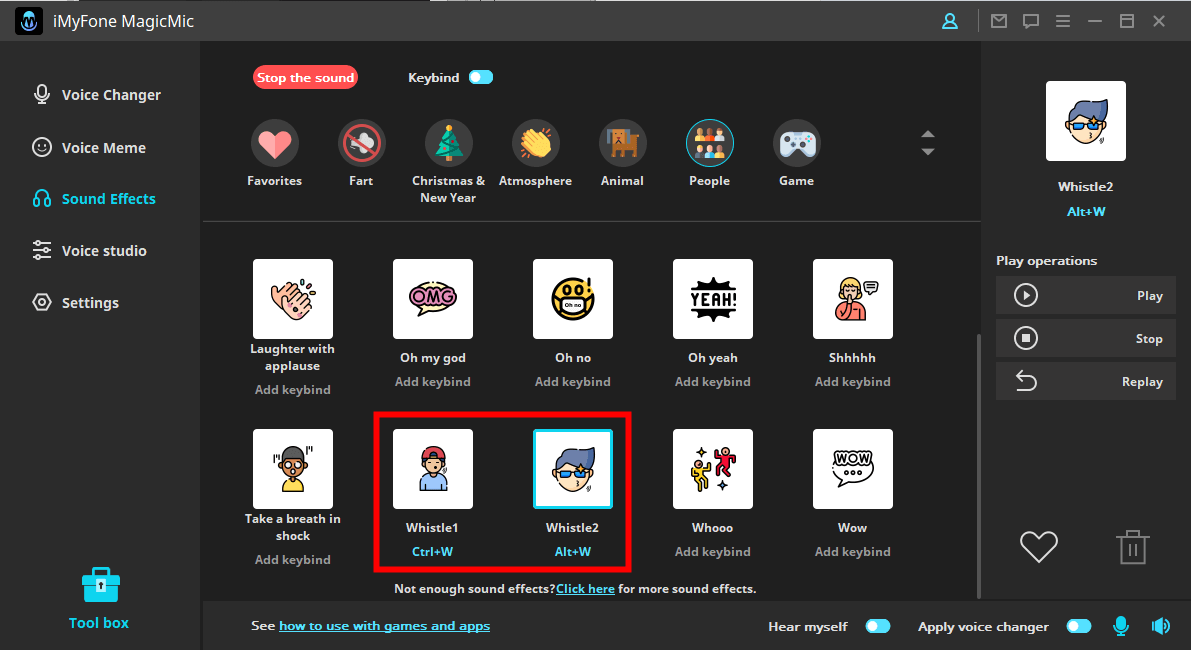 There is a discount deal going on for the year-based subscriptions. You can save a lot of money yet get the best user experience by availing of the opportunity.
4) Compatible and Lightweight for Your Device
iMyFone MagicMic works with Windows PC so far. The good news for Mac OS users is that a version of this app compatible with your device is right on its way to being launched soon.
Moreover, you can download it without worrying about storage as it takes little space, and being lightweight. Even having it played in the background of games / social media platforms will not affect the app's performance.
5) Test Your Voice Before Going Live
There is no such person in the world who would like to have a failed prank. You should have an idea of how the train whistle sound effect will work on a call, a zoom meeting, or a YouTube live session.
But with iMyFone MagicMic, you can always check how you sound before recording or going live.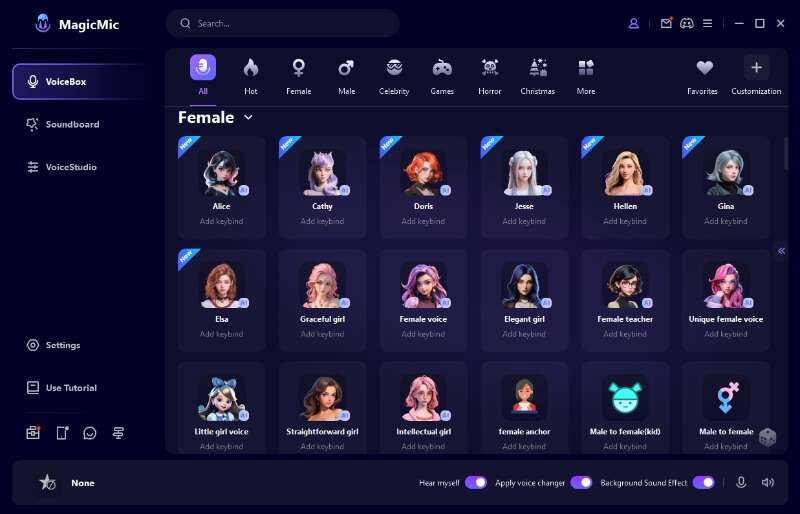 Step by Step Guide
Here are the steps to apply Whistle Sound Effect via iMyFone MagicMic:
Step 1: Install and Settings:
Download and launch the software on your Windows device. Then, select input and output devices. The primary microphone can be the input, and headphones the output device.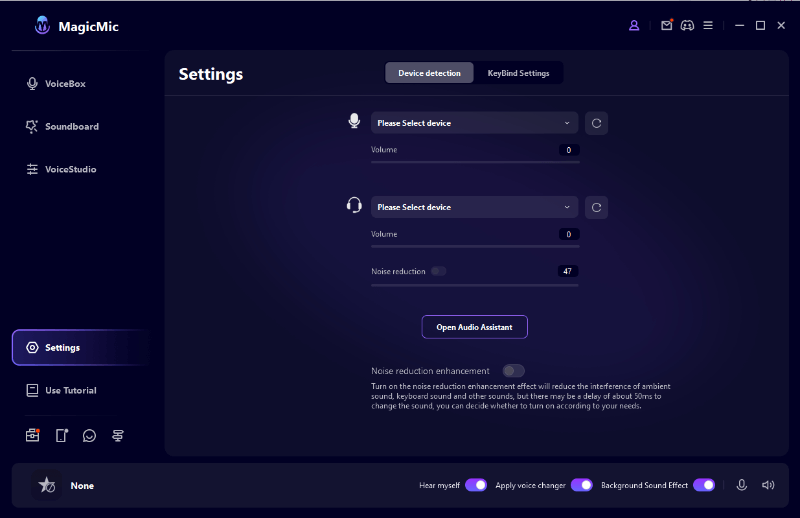 Step 2: Select Sound Effects:
Open Sound Effects on the left sidebar, and you will see many sound effects but click "People Sound" from the top menu. Now, choose a whistle sound effect, either "Whistle 1" or "Whistle 2".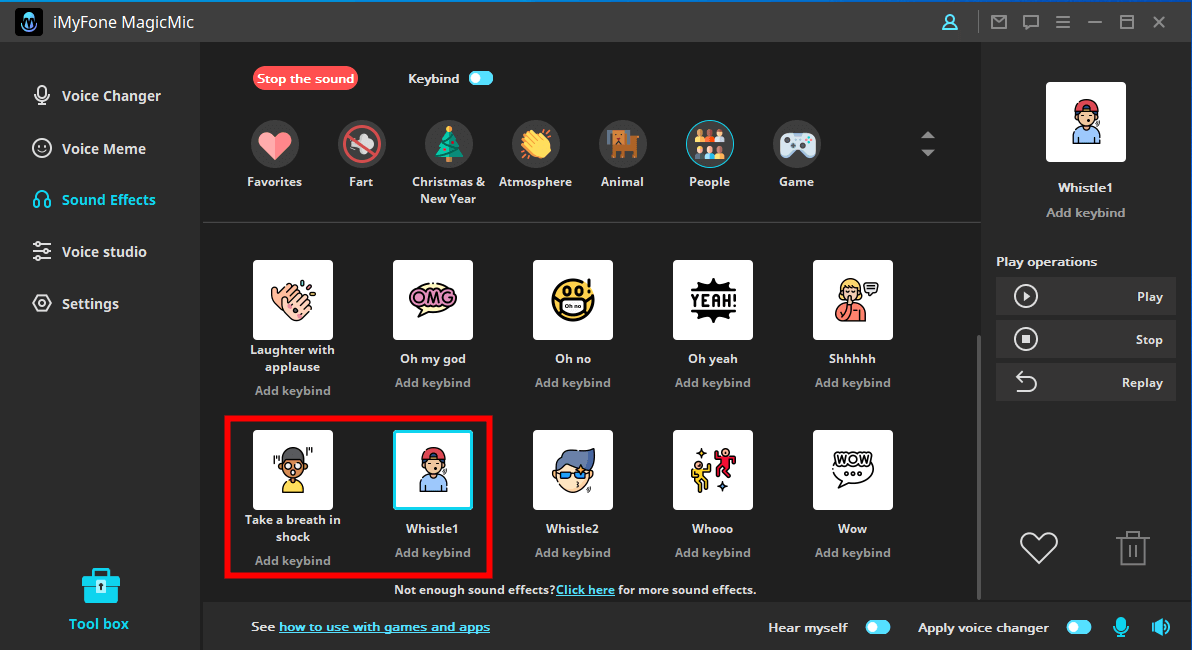 Step 3: Change Your Voice and Enjoy!
Open the app you want to change your voice in and select the microphone in the input device option. This is it!
Watch Video Guide About MagicMic Voice Changer with Sound Effects
Conclusion
You can download whistle sound effects or make them yourself. If you want to skip the lengthy process of making sound effects or downloading them online and would like to depend on a trustworthy voice changer.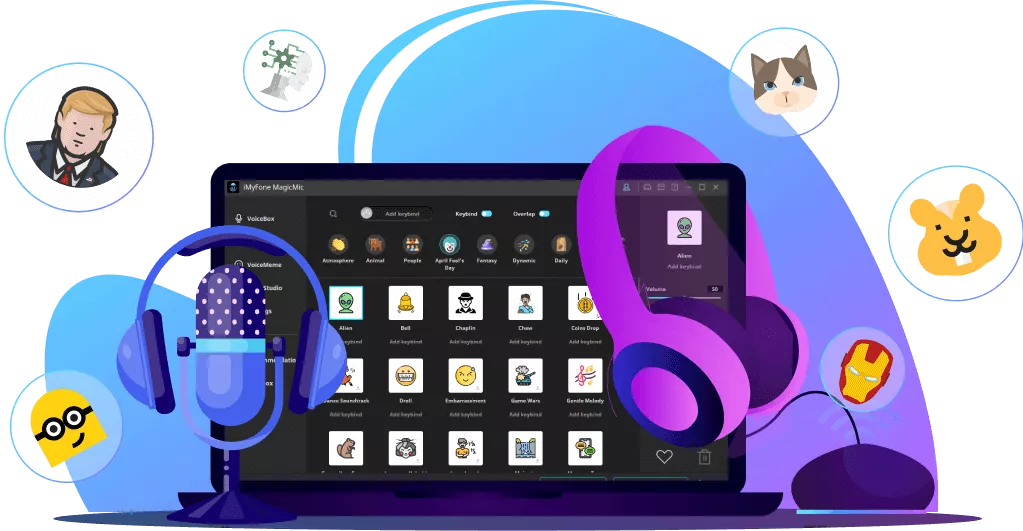 100+ Voice effects for one-click voice changing in real-time.
Huge library with 300+ Voice Effects and 150+ Voice Memes.
Sound emulator in games, live, chatting, online classes, and more.
Voice recording and audio voice changing is supported.
Voice studio lets you create any voice you like.