If you are a fan of girl voice, you will know about the newly excited e girl soundboard. All social media personalities sound a certain way, seeing which voice changers developed the Egirl soundboard effect. So, even those who do not speak like an Egirl, can.
You can prank your friends and followers using the effects, etc. This article demonstrates the good voice changers for Egirl voice and recommends iMyFone MagicMic as the best choice.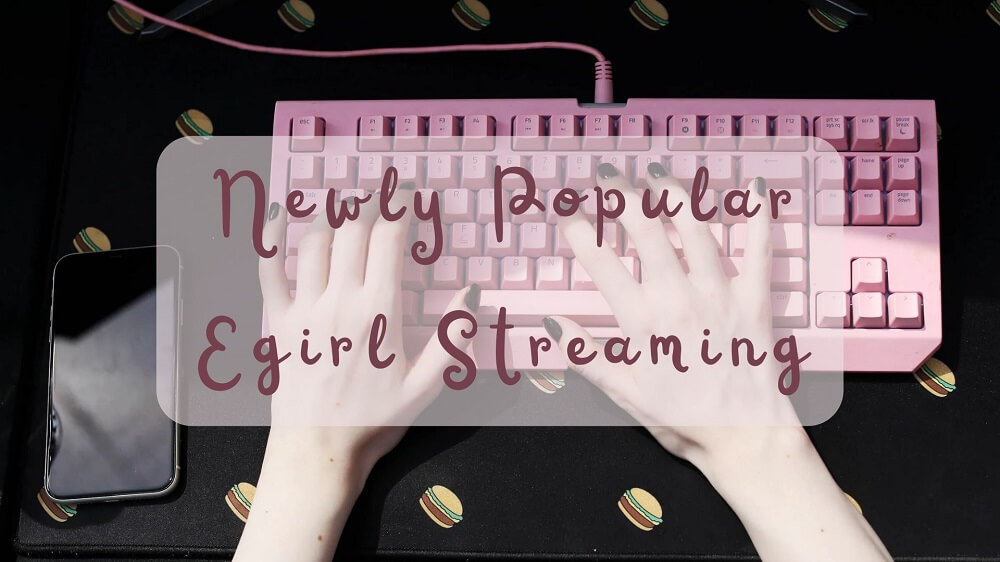 Part 1: What Do You Mean An Egirl?
You might be wondering what is an Egirl. With all the hype in the gaming and social media world, Egirl is the new trend. Egirl sound is a soft, sensitive, and conscious voice. It is associated with the beauty of women. All the female influencers and bloggers on social media work on their voice to make it sound like an Egirl.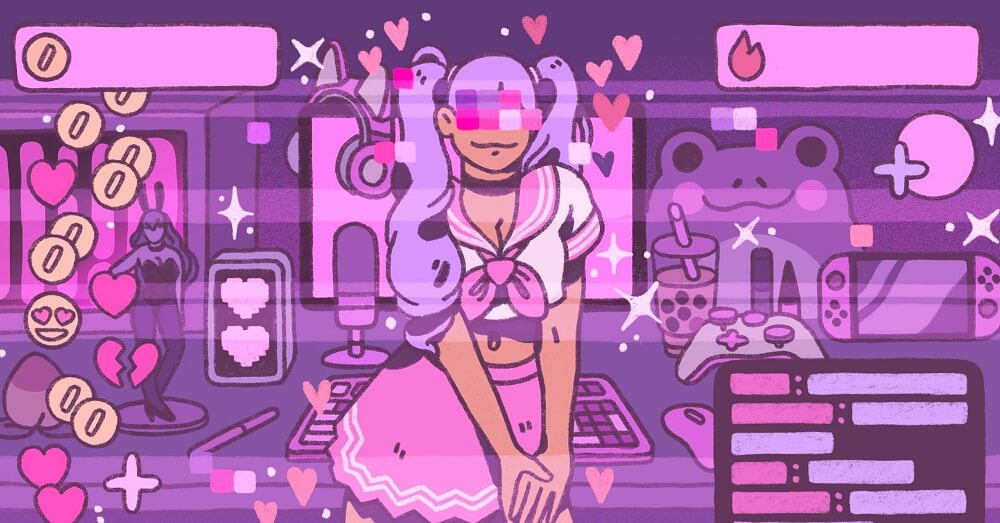 There can be many events; you can use the Egirl soundboard. This voice is ubiquitous in fashion and lifestyle blogging. You can also use it on other platforms like Discord, where hanging out with your friends can be fun with an Egirl discord voice. Moreover, you can record your videos for YouTube or do live gaming sessions or other types using this voice.
Part 2: Where Can I Get A Voice of Egirls?
The truth is not everyone speaking with a soft voice sounds like that. If you too cannot transform your vocal cords significantly due to the pitch voice differences, a good voice changer will help you. Here are the three of the top voice changers that can give you the Egirl voice soundboard.
When you have iMyFone MagicMic, you can add plenty of voice filters and effects to your voice in real-time or recorded mode. It works for many platforms such as Discord, Zoom, PUBG, Skype, etc.
With its smart features and easy-to-use interface, you can sound like a man, woman, baby, robot, or whatever you would like to sound like. Its numerous filters and effects will allow you to be your favorite celebrity in voice.
Moreover,MagicMic Free Sounds Library offers you hundreds of free sounds for download without any registation.Don't miss it!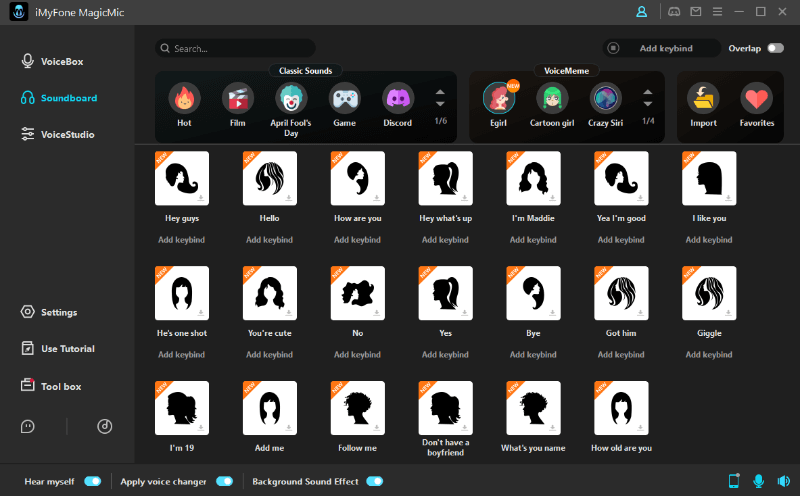 Features:
125+ Voice effects for one-click voice changing in real-time, such as egirl soundboard, male to female, gamer girl.

Can export a video file in any format you would like, based on what you want to do with the video.

With 400+ Voice Effects and 150+ Voice Memes.

Has a voice changer that's pretty great, to say the least.
If you want to sound like an alien or ghost, and prank your friends, get yourself 101sounboards. It is an easy-to-use voice changer with plenty of exciting features.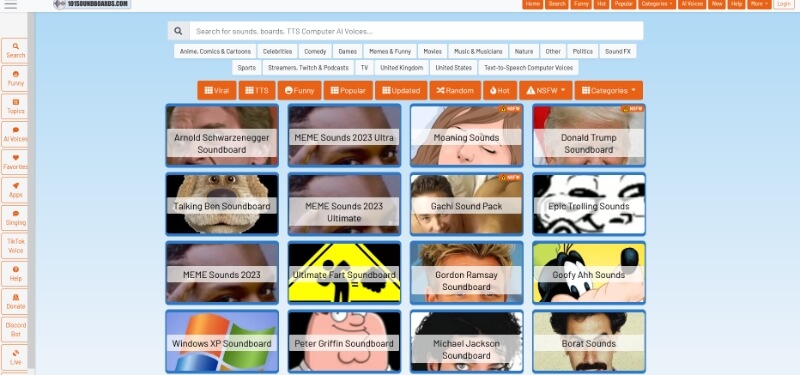 Using this software, you can change your voice in real-time. It also allows you to add custom sound effects to several apps, games, and platforms such as PUBG, Discord Egirl, etc. Also, it is only available for Windows PC.
Soundboard is a great choice if you want to sound like a different person or a thing on games, in your YouTube videos, or in other types of content.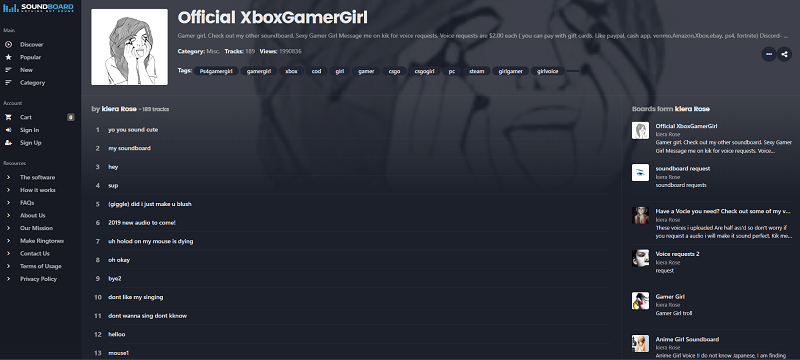 Available for chatting platforms, games, social media networks, and streaming apps, you can use this app to apply multiple sound effects to your voice, like Egirl Discord. Moreover, you can also make your voice avatars and voice skins using Soundboard.
Also Read
Top 6 Soundboard For Mac/Windows/Mobile
8 Best Soundboard For PC Mobile 2023
Which is 8 Discord Soundboard to Enhance Chatting Experience
Part 3: Infinite Splendid Content, All In iMyFone MagicMic!
Though there might be many voice changers available in the market, the best one always stands as iMyFone MagicMic. With its various features to support your content creation journey while keeping your creativity sparkling, this software serves you with plenty of options. First, you can make your effects and filter in the voice studio. Second, it cancels the noise in the background and keeps the focus on what you have to say.
iMyFone MagicMic works smoothly without disrupting the optimized speed of the app it is working with.
1) Unlimited Sound Effects and Filters
iMyFone MagicMic has around 400 sound effects and 125 voice filters. These many varieties are enough for any content creator or gamer. You can sound like anything you want to, from radio to robot, ghost, tree, girl, man, baby, chipmunk, etc.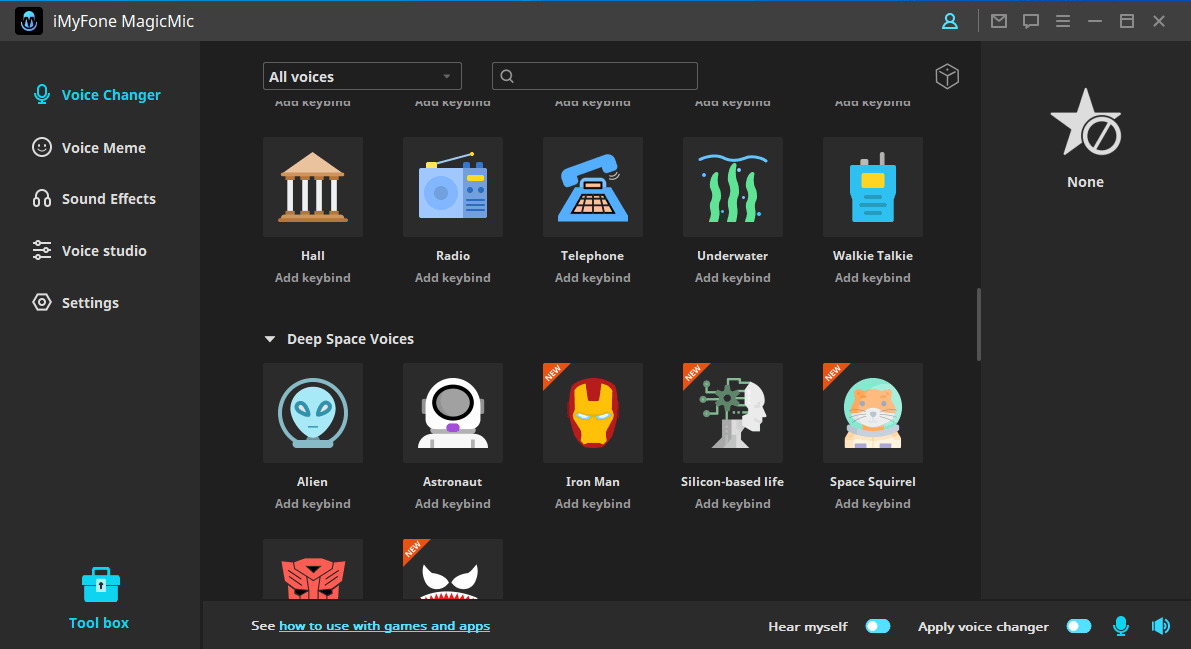 What sets this software apart is that they update their filters and effects every week. This strategy keeps MagicMic the most advanced and latest software of all time. Moreover, they have promised to introduce more effects so, the variety will soon get crazier.
2) Safe Place for Your Creativity
Usually, downloading software for a task is like being lazy. Because taking help from tools equals not getting the job done by yourself. Ultimately users lose their skills because the tools are designed to block their creativity and make them dependent on the tool forever.
Fortunately, iMyFone MagicMic is not one such software. However, it provides you with ready-to-use templates, effects, and filters, including Egirl voice. Also, it allows you to be your creative self whenever you want to. You can customize the present effects in the Voice Studio, import new effects, or edit the templates to make it more as per your taste.
Learn more in this video!⬇⬇⬇
3) Best Choice for Optimized Performance of Games/Apps
So far, iMyFone MagicMic is compatible with Windows PC only. But the Mac iOS version is on its way. This voice-changing software has excellent compatibility with apps as well. You can turn it on in the background of any game, chatting app, video conference, or streaming platform. It will work just fine. You do not even have to refresh the app after running MagicMic in the background because it instantly merges with the running app.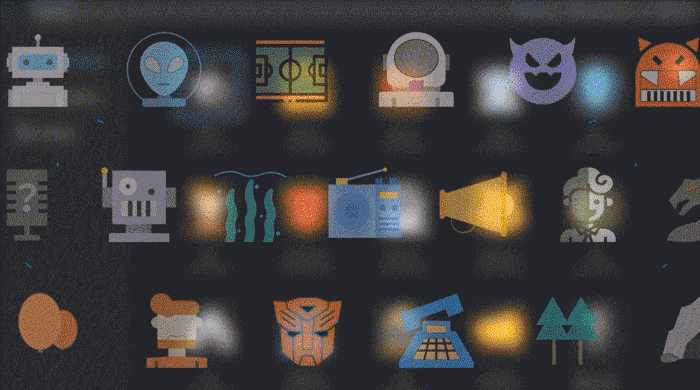 Moreover, it cancels background noise and lets you switch between filters with only one click in real-time. You can put your favorite features in the easy-access menu.
Conclusion
Egirl soundboard is a widespread sound effect in the internet world, and it keeps on exciting with time. There are many software offering you voice-changing effects like that of an Egirl. But the best one is iMyFone MagicMic E girl soundboard. Thanks to the variety of sound effects and filters it provides.
You can disguise your voice during live streaming sessions on YouTube or while chatting with your friends on Discord. Download iMyFone MagicMic and enjoy the ultimate experience of voice changing.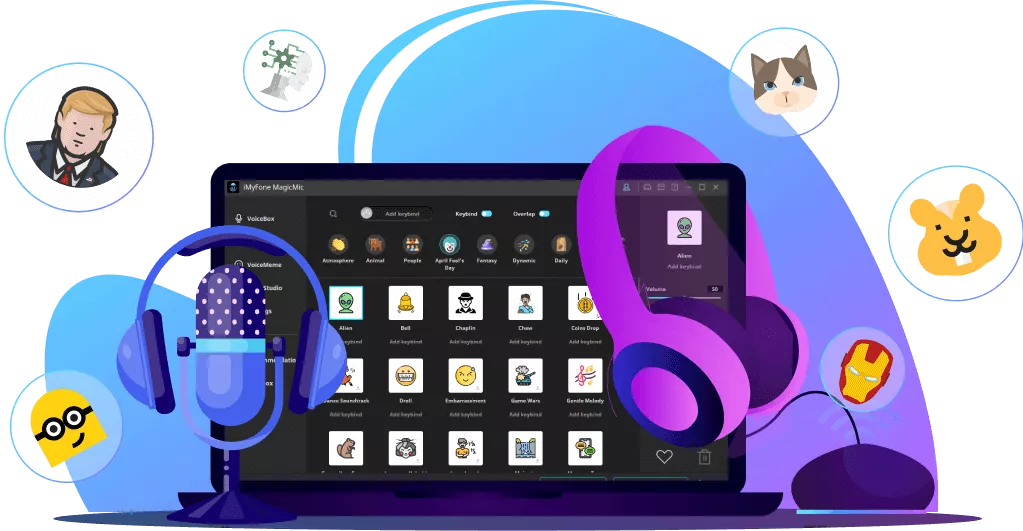 125+ Voice effects for one-click voice changing in real-time.
Huge library with 400+ Voice Effects and 150+ Voice Memes.
Sound emulator in games, live, chatting, online classes, and more.
Voice recording and audio voice changing is supported.
Voice studio lets you create any voice you like.