Having the right sound effects can do wonders for your event, be it your live streaming or other online actions. But where do you get DJ sound effects like scratch sound effects for free without running into copyright issues? After all, copyright troubles are the bane of every creator's art.
This is where tools like MagicMic voice changer with sound effects come into play. In the article, we will outline some simple ways to get the disco horn sound effects free download process completed without any hassle. Let's see how!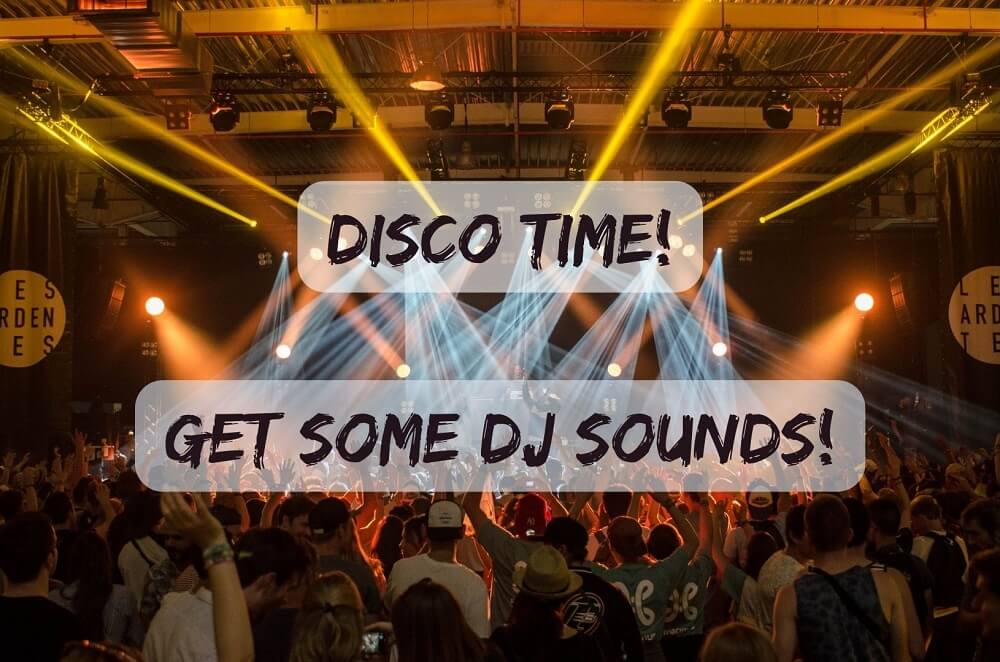 Part 1: What Dose DJ Sound Effects Mean?
So, what are DJ sound effects? All over the world, DJs are using different technologies and tools to create musical experiences that are unique and enjoyable.
These effects, such as the DJ horn sound effects or others, are controls that can change the way a track or song sounds. There are also some fan-favorite sound effects that DJs most commonly use.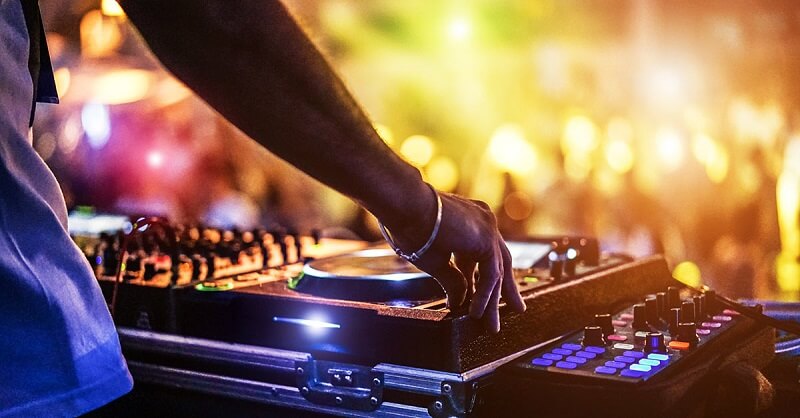 These include the Phaser, which makes it sound like the voice is coming from a revolving speaker, very much like a siren, all over the place but with changes in tone.
Another is the echo sound effect. As the name indicates, the sound slowly fades away in this feature, and it works amazingly when combined with vocals.
Part 2: Creative Use Ideas with DJ Sound Effects
The answer is everywhere! The best part about DJ air horn sound effects or any others is that these can be used pretty much everywhere and give you a lively mode. Often, people use it in their tracks while making their music.
While at other times, the DJ sound effects are used at parties for the lovers of disco and dance.
You might even find yourself using DJ sound effects as background music during live streaming sessions. Those who happen to be a fan of karaoke would love these DJ air horn sound effects or others as well to bring the party to their homes!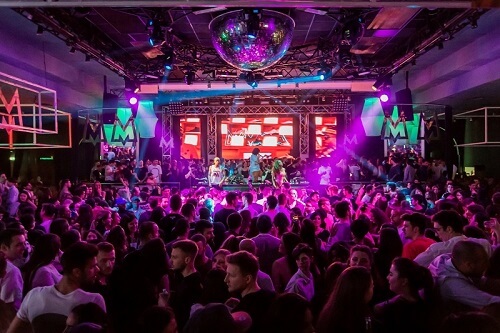 The versatility and the liveliness of these sound effects make them the right fit for any occasion, whether wedding dances, birthday parties, karaoke sessions, or rap battles!
Part 3: How to Apply Sound Effects Online with 1 Click
Convinced you might feel the need for these DJ sound effects? Here's how.
Method 1: Try the Best Voice Changer-iMyFone MagicMic!
The first option that comes with many other perks is the wonderful app for voice changing and sound effects playback, iMyFone MagicMic.
Equipped with tons of features, this application is compatible with Windows and Mac. It is just the right pick for all users who use live streaming platforms, chatting, and gaming.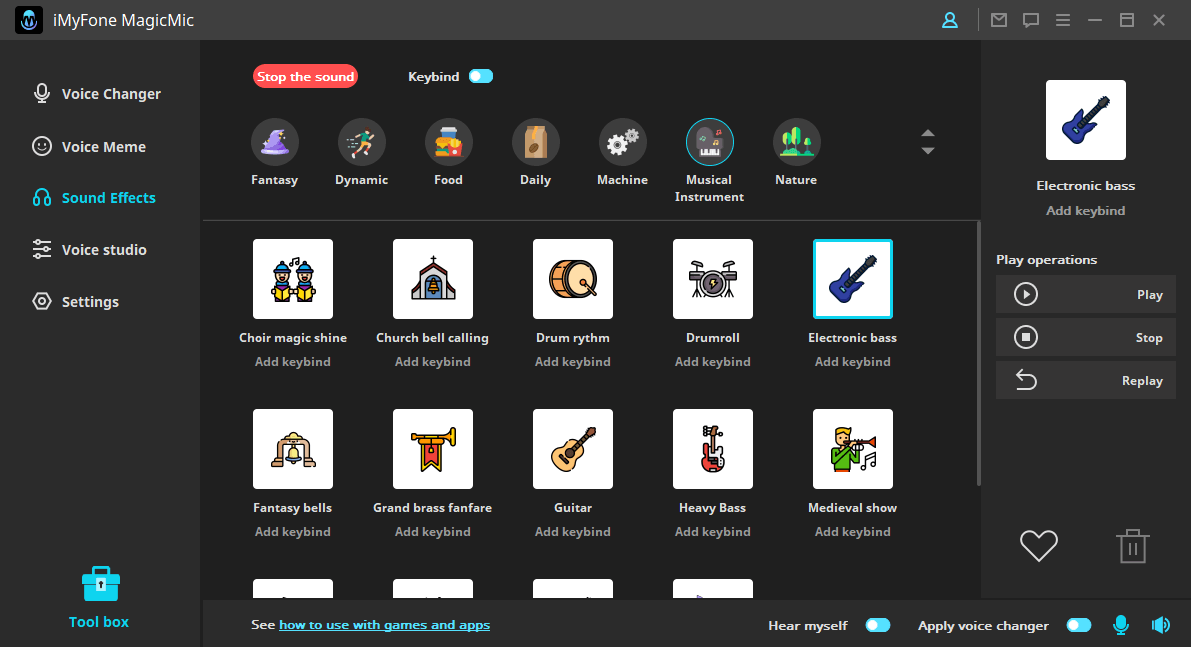 The application has tons of voice filters, sound effects, and voice memes. The library is not limited at all! If you would like to make it interesting, you even have the ability to design your DJ sound effects right from scratch.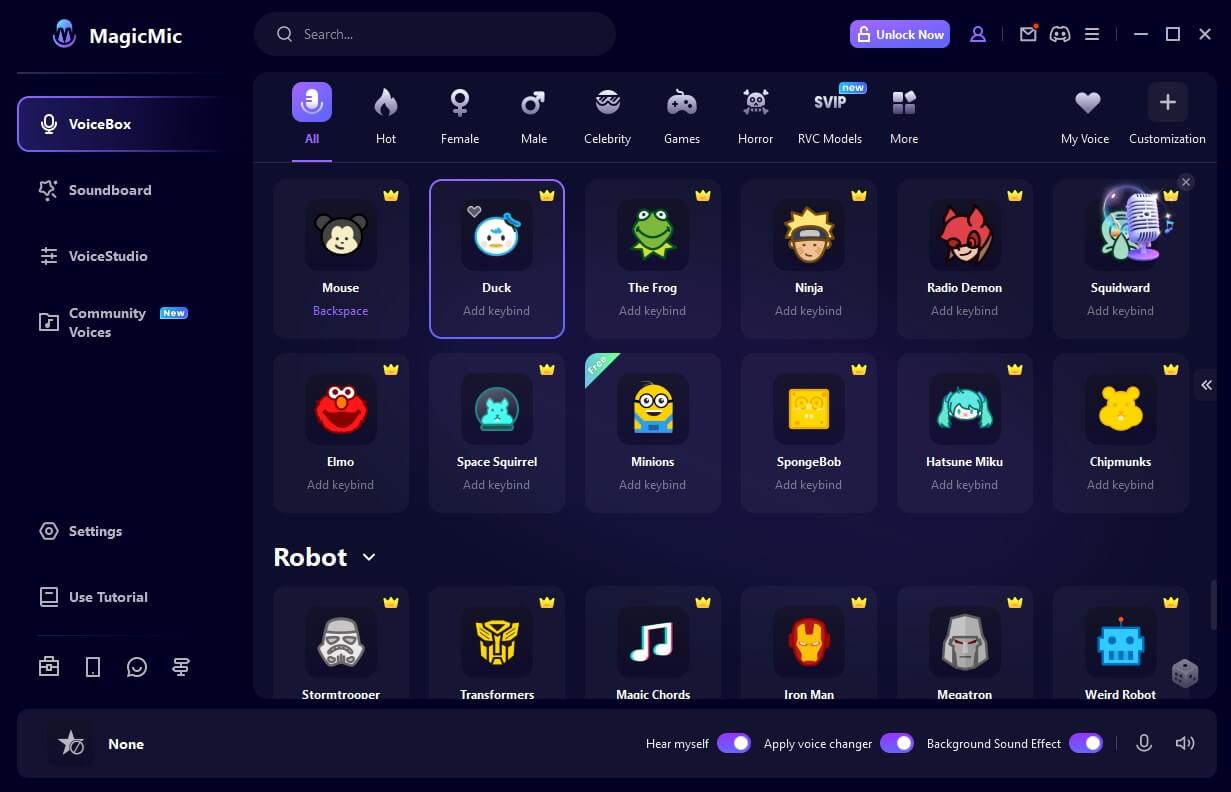 There are tons of popular voice filters available, including minions, female sounds, iron man, and a lot more!
Pros

It can be used on different platforms.

Compatible with both Windows and Mac devices.

It allows you to control the playback of voice filters and sound effects with keybinds.

The operation is quite simple and beginner-friendly.

You can design your own voice effects easily.
iMyFone MagicMic is the easiest method to get your hands on quality DJ sound effects for your streaming sessions or parties.
Watch Video Guide About Voice Changer with Sound Effects
Method 2: Download from the Websites
You can also get DJ air horn sound effects using the internet. However, this method can be a bit trickier as opposed to using MagicMic.
For this, you will need to head to the internet and find websites that have DJ sound effects available. But you cannot play them real-time while live streaming. Also, make sure that you don't download any virus along with sound effects.
Some of these sites,like MagicMic Free Sounds can be free for use, while others may ask for fees. Such websites are most commonly used for stock audio clips.
Method 3: Play it Online
Another trick to getting DJ sound effects for your live streaming or gaming sessions is using online clips you can find. To use this, you will need to head to your browser and find online websites that give the feature of using the clips they have in their library.
However, keep in mind that these are often free to use, the quality is compromised, and there aren't many options to choose from. The sound effects from all three of these methods can be used in games, films, audio, videos, and even animations.
Conclusion
The above mentioned were some of the ways through which DJ sound effects can be gathered for your usage. DJ sound effects, be it DJ scratch sound effects or others, can make quite an impact in your creation.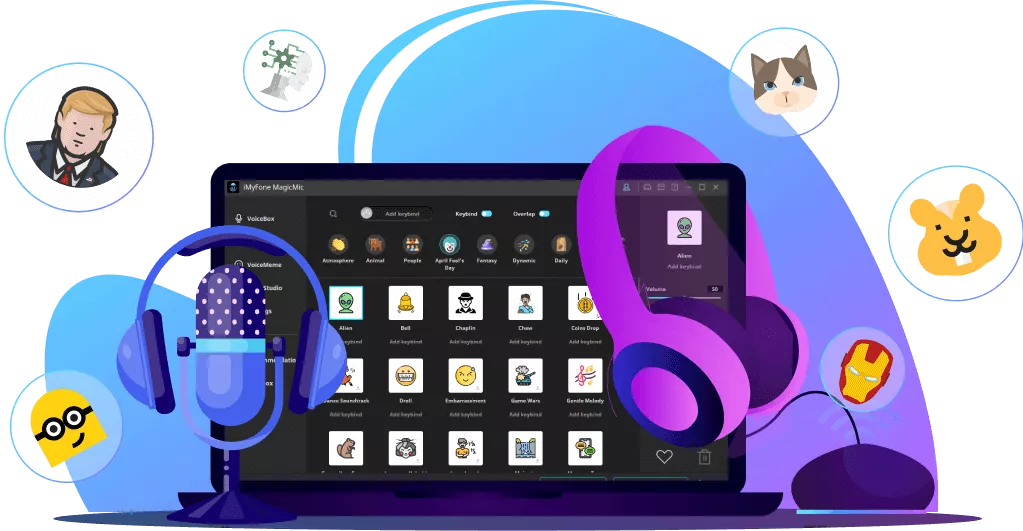 100+ Voice effects for one-click voice changing in real-time.
Huge library with 300+ Voice Effects and 150+ Voice Memes.
Sound emulator in games, live, chatting, online classes, and more.
Voice recording and audio voice changing is supported.
Voice studio lets you create any voice you like.