Step into the exhilarating realm of John Cena sound effects and memes as we delve into the fascinating world of the John Cena AI Voice. This article will take you on a thrilling journey through the iconic wrestler-turned-actor's captivating soundboard, which has become a cornerstone of popular culture.
Discover the irresistible allure of John Cena's powerful catchphrases, electrifying entrance music, and memorable moments, as we explore the profound impact this soundboard has had on the internet, memes, and entertainment as a whole. Prepare to be captivated by the roar of the John Cena soundboard and the enduring legacy it has created.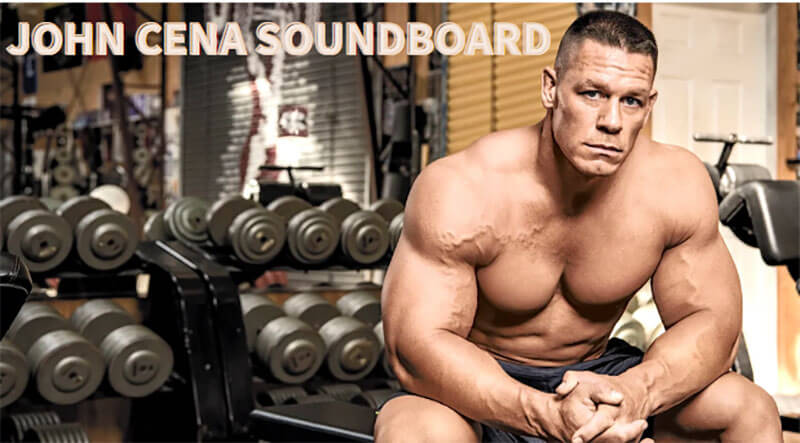 Part1: The Most Popular John Cena Sound Memes
Get ready to dive into the realm of the most popular John Cena sound memes! Here are some popular John Cena sound effect and John Cena prank soundboard:
1.And His Name is John Cena
The viral sensation "Unexpected John Cena," also known as "And His Name is John Cena" or "It's John Cena," features a video clip that abruptly introduces WWE wrestler John Cena with his iconic entrance music. Originally used to startle or create humor by adding it to the end of videos or Vines, the meme has evolved to include gifs and images, deviating from the traditional approach while still retaining its popularity.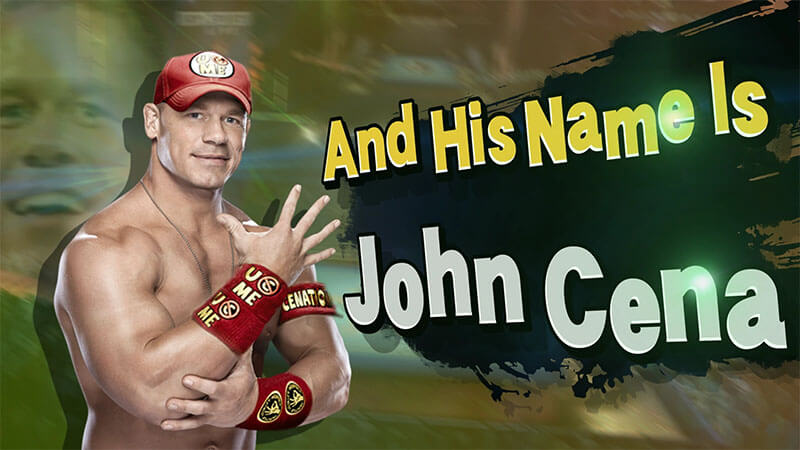 2.Bing Chilling
The "John Cena Speaking Chinese and Eating Ice Cream" video showcases wrestler and actor John Cena filming himself inside his car, holding an ice cream while promoting the movie Fast & Furious 9. The video gained attention for Cena's pronunciation of "ice cream" in Mandarin (Bing Qi Lin), humorously written as "Bing Chilling" in phonetics, leading to various edits highlighting this linguistic twist.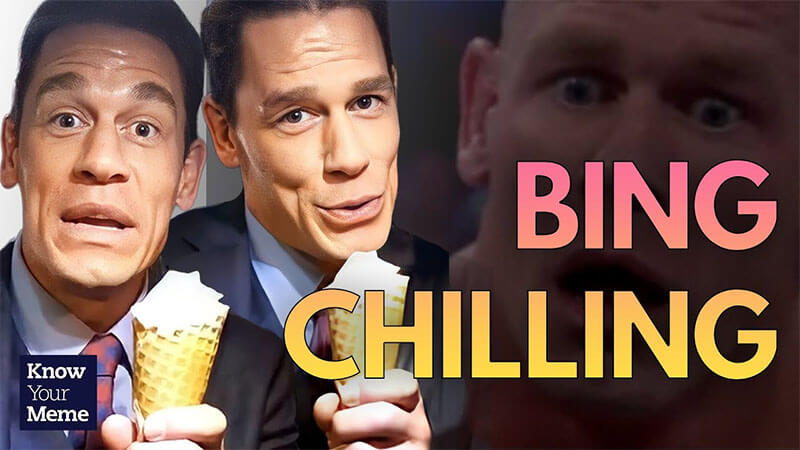 3.You Can't See Me
"You Can't See Me" is a renowned catchphrase and taunt popularized by professional wrestler John Cena. Accompanied by a distinct hand gesture, Cena waves his open hand in front of his face. The catchphrase signifies Cena's speed and unpredictability, suggesting that his opponents are unable to anticipate his moves.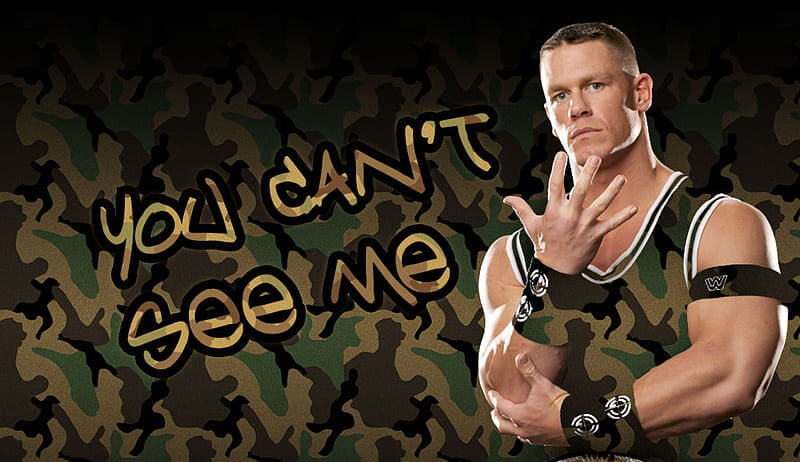 Part2: Info about John Cena That You May Want to Know
John Cena is an American professional wrestler, actor, and TV presenter. He gained fame in WWE, known for his charisma, catchphrases, and athletic abilities. Cena won 16 WWE Championships, becoming one of the most successful figures in the sport.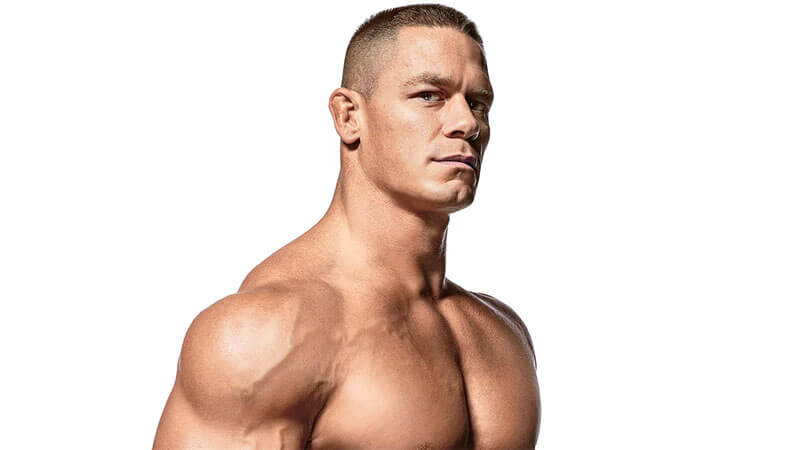 John Cena has also excelled in acting, appearing in notable films like "Trainwreck," "Bumblebee," and "F9: The Fast Saga." He is highly recognized for his versatility and has granted a record-breaking 650 wishes through the Make-A-Wish Foundation, leaving a lasting impact on both entertainment and philanthropy.
Part3: How to Get John Cena Soundboard?
MagicMic is a versatile AI voice-changing software that allows users to modify their voices in real-time during voice calls, online gaming, and content creation. With its extensive library of voice effects, including the famous John Cena prank soundboard, users can unleash their creativity and have fun by transforming their voices into various characters
How to Use MagicMic John Cena Soundboard?
Step1: Download MagicMic and follow the installation instructions.
Step2: Select the microphone and headphone.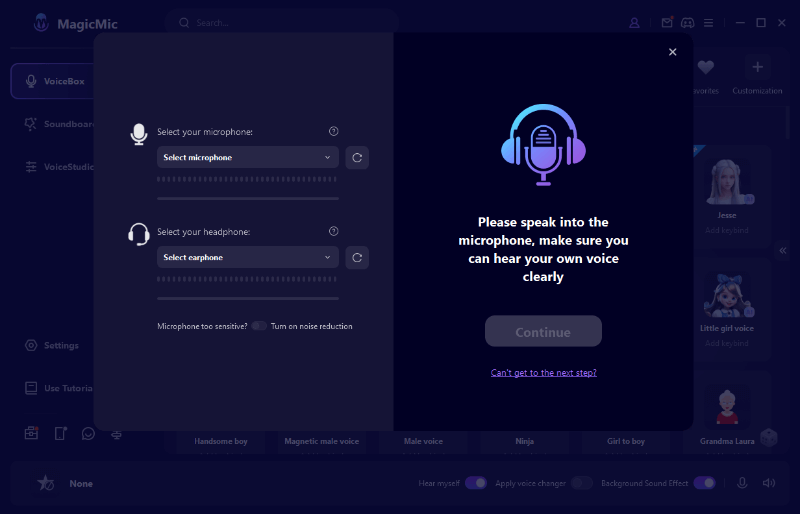 Step3: Choose from a wide variety of voice and soundboard options within MagicMic.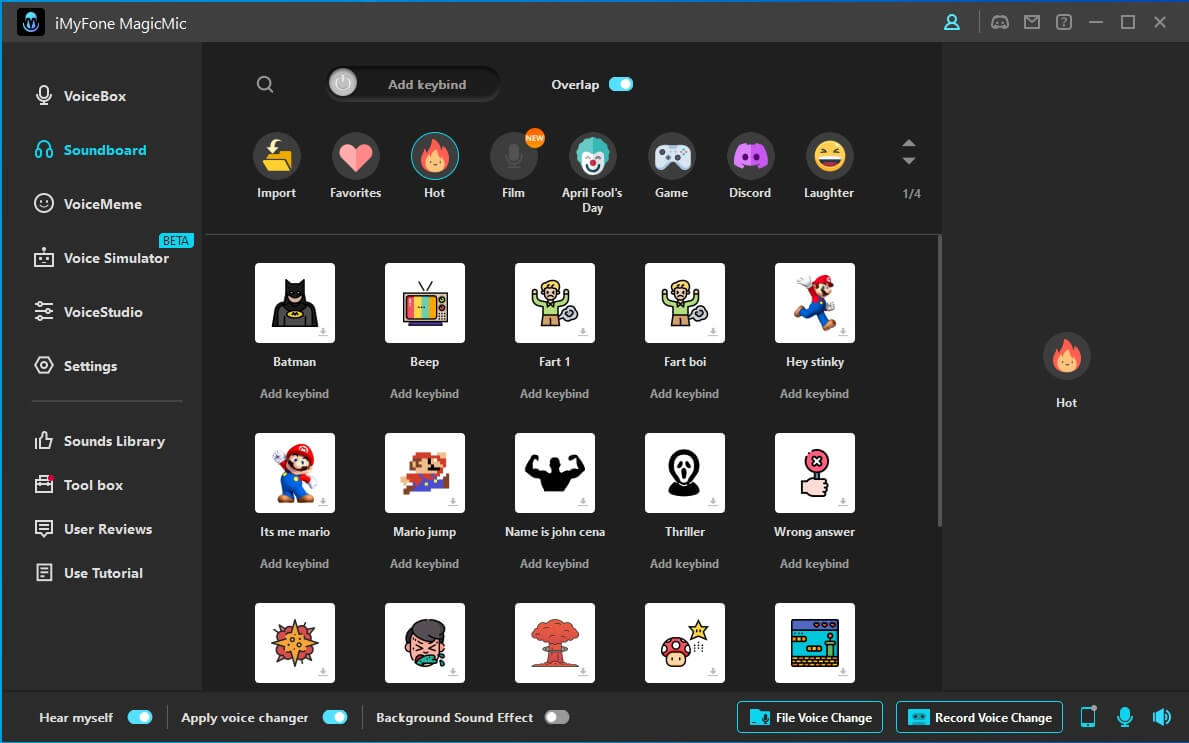 Step4: You can also import the popular John Cena sound effects or other sounds by the step below.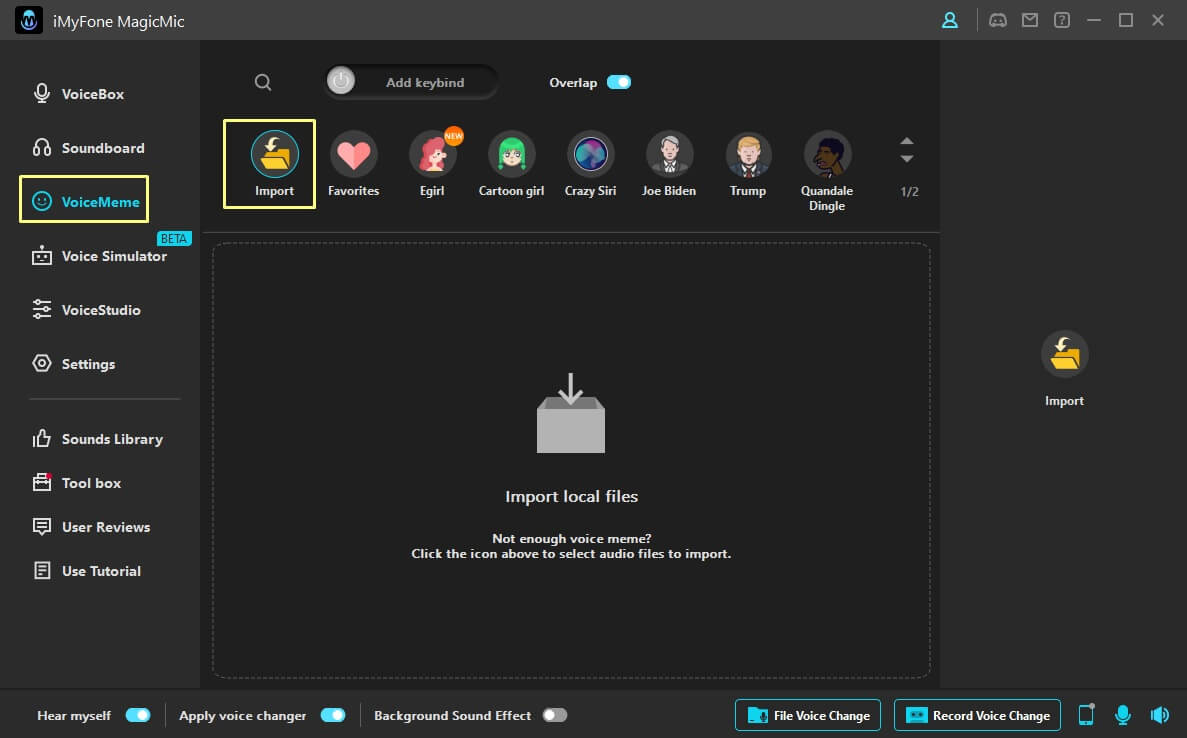 Features about MagicMic John Cena AI Voice Changer:
It provides 225+ voice filters, 600+soundboard, 200+ voice memes

Unleash the spirit of John Cena with a collection of powerful sound effects and catchphrases that can be seamlessly integrated into your voice communications.

Transform your voice instantly during calls, gaming sessions, or content creation, allowing you to sound like John Cena or other characters with just a few clicks.

Personalize your John Cena experience by adjusting the pitch, speed, and intensity of the sound effects, enabling you to create a unique and memorable vocal style.

Enjoy a user-friendly interface that makes it simple to navigate and access the John Cena soundboard, allowing you to focus on having fun and expressing yourself.

Add excitement to your content and entertain your audience by incorporating John Cena's iconic voice into videos, livestreams, podcasts, and more.
Users' Reviews about MagicMic Voice Changer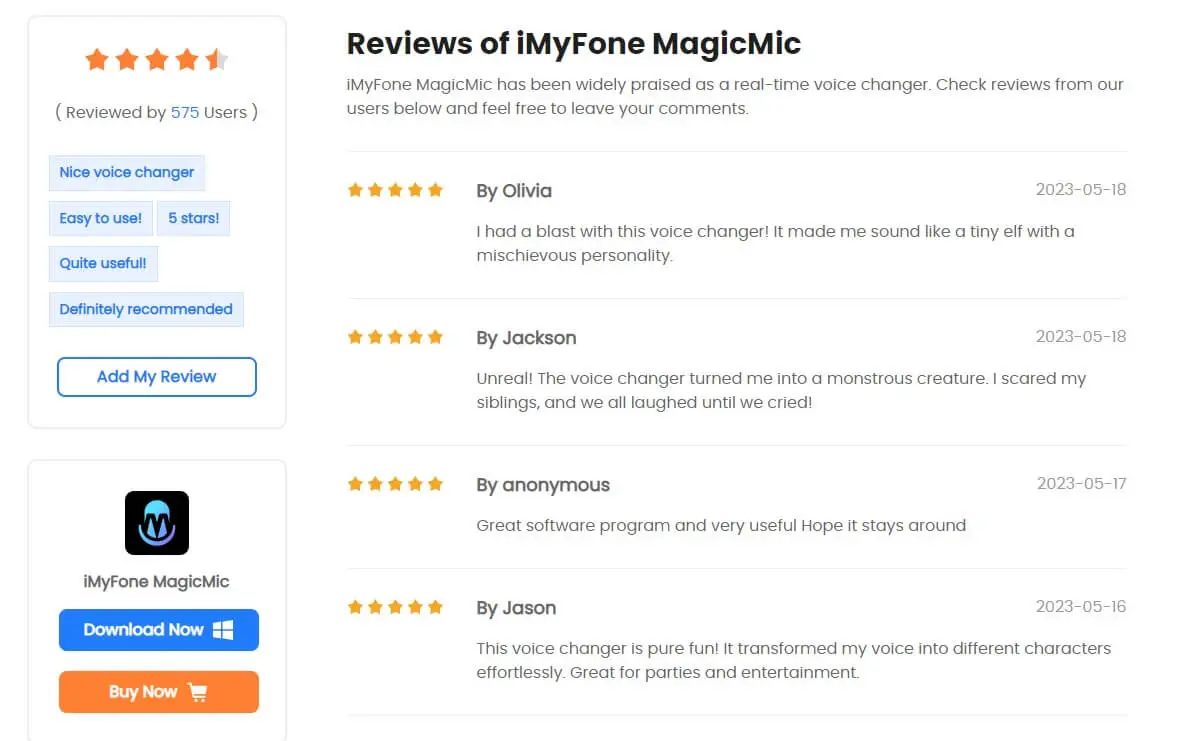 Watch Video Guide About MagicMic John Cena Soundboard
Part4: FAQs about John Cena Soundboard
Did John Cena retire from WWE?
Although not actively competing as a full-time wrestler, John Cena has not officially retired from the sport. While his wrestling schedule has diminished compared to his prime years in the late 2000s, Cena sporadically returns to the ring for special appearances. His most recent match took place at WrestleMania 39, where he faced WWE United States Champion Austin Theory, ending in defeat.
Where can I find a John Cena soundboard?
John Cena soundboards can be found on various websites and applications dedicated to soundboards or wrestling-related content. You can search for "John Cena soundboard" online to find options available for use.
Can I customize a John Cena soundboard?
Depending on the soundboard platform, you may have the option to customize certain aspects, such as arranging the order of the sound clips, adjusting the volume, or adding your own sound effects. Explore the features offered by the specific soundboard you are using.
Final Words
In conclusion, the John Cena prank soundboard, such as the one offered by MagicMic, provides an exciting and entertaining way to incorporate John Cena sound effects into various media.
Whether for personal amusement or to surprise friends and colleagues, the dynamic collection of John Cena soundboard allows for hilarious and memorable pranks. With just a few clicks, users can immerse themselves in the world of John Cena and unleash the power of his iconic catchphrases, making every interaction a truly unforgettable experience.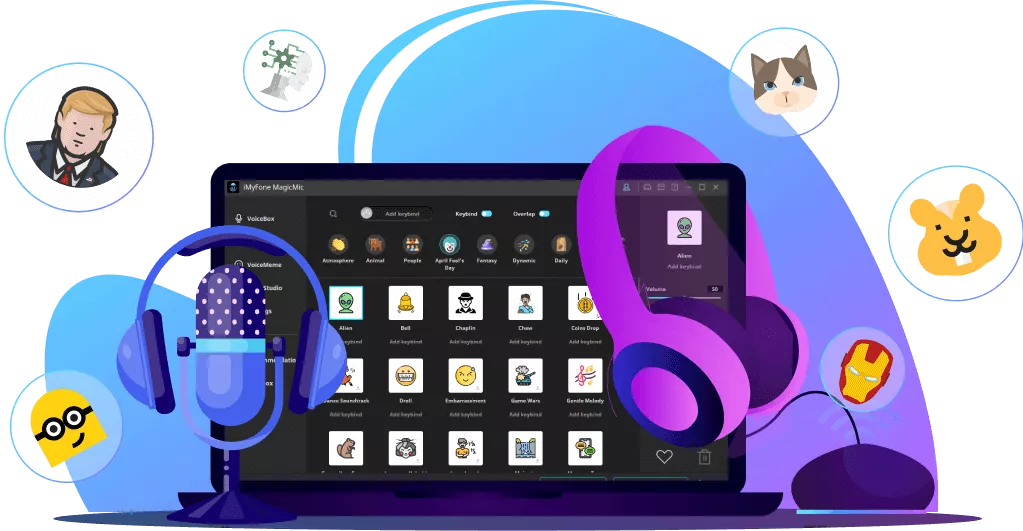 225+ Voice effects for one-click voice changing in real-time.
Huge library with 600+ Voice Effects and 200+ Voice Memes.
Sound emulator in games, live, chatting, online classes, and more.
Voice recording and audio voice changing is supported.
Voice studio lets you create any voice you like.