Are you looking for a boy to girl voice changer that offers great effects for your audios? Or perhaps you want to pull a prank on your friends? No matter what the reason is, we are here to help.

Because today we will be listing down the best boy-to-girl voice changer app that you can use to change the gender of your audios. The article also contains an easy step-by-step example of how to do it. This will surely come in handy and fulfill all your audio effects needs.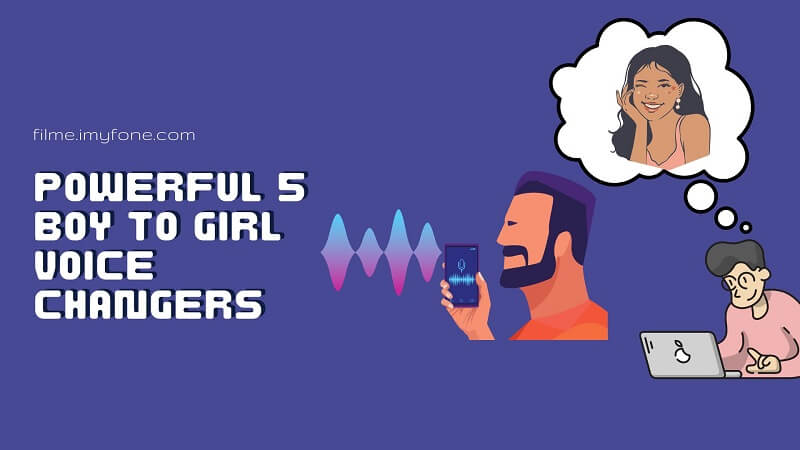 Part 1: 5 Best Boy to Girl Voice Changer
Many apps out there perform the same function; unfortunately, not all of them are legitimate or provide the most natural results. That is why we have compiled a list of boy to girl voice changer that may help you choose. So without further ado, let's get into it.
1. MagicMic Boy to Girl Voice Changer
One of the number one boy-to-girl voice changer software on our list is iMyFone MagicMic. This is from iMyFone as they offer a variety of other editing apps. This particular one is great since it helps you change your voice in real-time.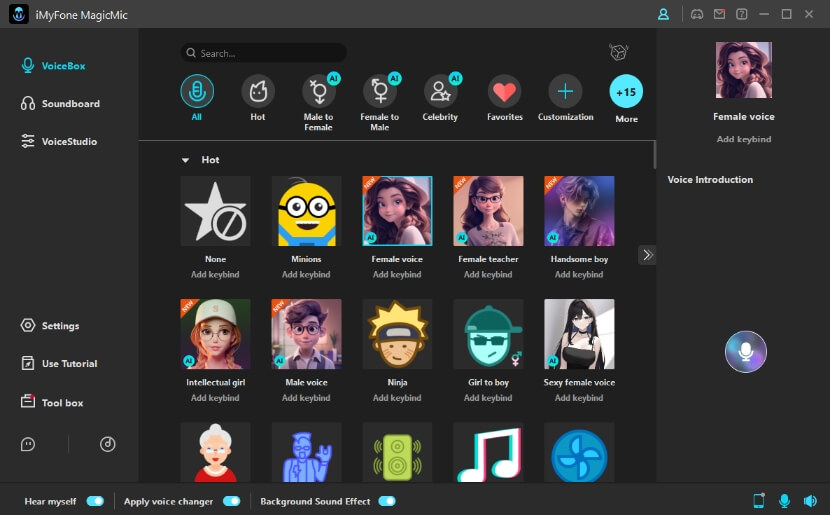 Tips
MagicMic voice changer app for
Android
and
iOS
comes with voice recording and audio voice change.Moreover,it's 100% free.But for PC version,it comes with real time voice changing,voice custom, 100+ voices and 500+ sound effects.
2. Voxal Voice Changer
Another great app on our list is the Voxal Voice Changer. It's a great boy-to-girl voice changer online application that can help you apply numerous voice and sound effects to your audio files. Furthermore, this also lets you change your voice on many platforms using the microphone option, so if you are looking for some voice conversion in real-time.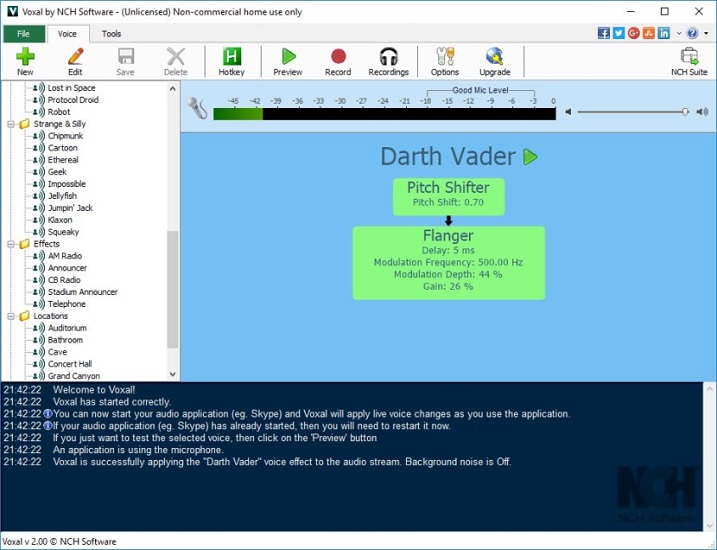 This app has great compatibility with many other apps but has a old-fashioned interface. It also has many customizations options and uses minimum system resources for proper functioning. Although some of the effects are not available for free, and you can check them out in the premium one, they are several voices to make fun.
3. Girl voice changer
Another great boy-to-girl voice changer software is Girl voice changer. This is specially designed to change the gender of your audio. The options are pretty straightforward and help you change the pitch and alter the overall sounds. The pitch is what makes a girl and a guy sound different.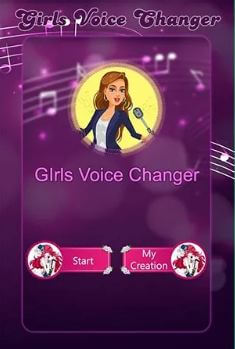 Usually, girls have a higher pitch, and guys have a lower one, making a girl's voice more shrill. You can easily change the audio pitch by increasing or decreasing the pitch of the audio. Although this app is great for minor changes, it isn't as realistic as other apps. If you're looking for a fun pranking app, this will certainly do the trick for you.
4. Fake Voice
Another app you can avail of is the Fake voice app. This is a fun tool to use, and you can install it on your pc. This lets you change your voice in real-time and is a great way to amaze your friends. It lets you change it to many different tones like a child', girls, or even robots. All you have to do is connect it to your original microphone and let it do its magic. You can download it for free, and even though the options are limited, it's a fun tool to get your hands on.
Furthermore, you can also add echo and a professional studio touch to your audio. To use it in real-time, you need to install it; since it has a separate driver, it will work on your sound and control it from the windows volume center.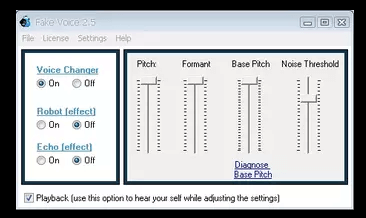 5. Voice Changer: Male to Female
Another great boy to girl voice changer software is Voice Changer: Male to Female. The voice changer app lets the user convert the voice into a girlish voice, but this app is mostly for fun pranking purposes instead of real voice conversions. It can help you convert a guy's voice into a girl and vice versa. You can choose from many options such as boy to girl or male to female, etc.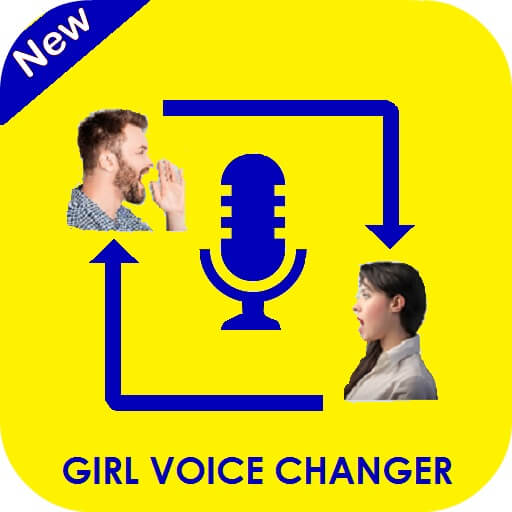 Furthermore, they also have an age category that will help you choose the age of the speaker you are looking for, it gives a more senior voice if you're looking for an older woman's voice, and it has a young girl's voice too. You can record your voice, click the conversion option, check it out, and save the audio to your phone with so many options.
How To Use Boy to Girl Voice Changer
Next on our list is to figure out how to use the best boy to girl voice changer app. For that, we will be taking the help of the iMyFone MagicMic.
Firstly, you will have to download the app; you can download the free version from the website and upgrade anytime you want. Here I use my favorite voice changer: MagicMic to make an example.
Step 1: Launch the application
The first step covers launching MagicMic. You'll see the main interface of the application.
Step 2: Set up The Voice Changer
On the left menu, there will be an option to set your devices. Click on that and select your microphone as the input device, and select the headphones as your output device.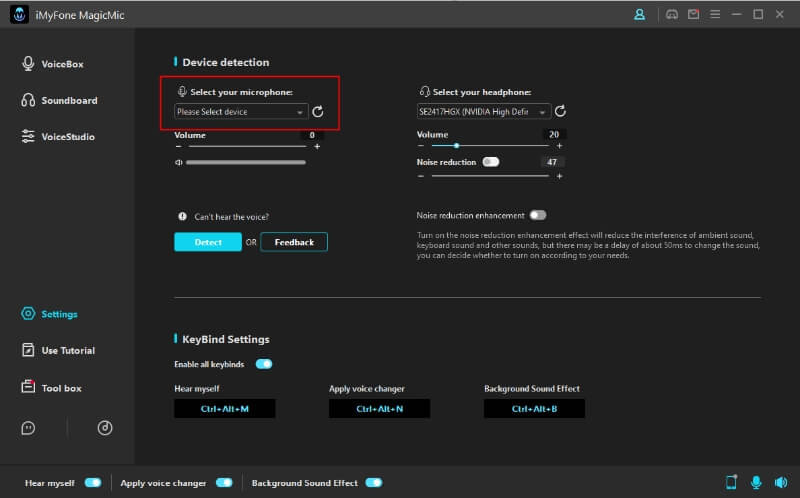 Step 3: Choosing Your Voice-effect
After setting it up, you are all set to test and use the effects. Now, you've 2 options. Either you can select voice changer effects or sound effects. To do any of these, select the either option from the left menu.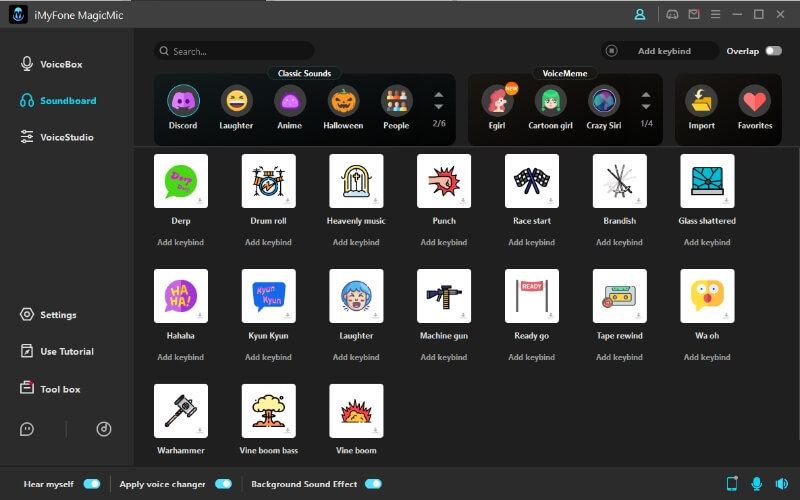 Step 4: Using MagicMic on different platforms
To use MagicMic in real-time, you have to start the app you want to alter the voice in. For example, if you want to change your voice on Discord, you have to start the app. Afterward, you have to get the voice settings of the game.

You have to click the mic and the voice changer option from here in the input device. Nextly your friends will get to hear the changes to your voice in real-time on different platforms you opt for. You can do so on many platforms like skype or twitch too.
Conclusion
Boy to girl voice changers can be a great way to have fun or get some work done. Although many apps are easy to use and get the work done, iMyFone MagicMic surely stands out. It can be used on many platforms.
It lets you try out a plethora of filters even in the free version and gives you access to all its top content in the paid one; it's surely a decision you will not regret. So, if you're looking for the best boy-to-girl voice changer software, make sure to check out the iMyFone MagicMic app.