If you are struggling with logos and watermarks on your videos, we have the perfect solution. You can easily remove watermarks from videos using different tools, and there are many available. In this article, we will explore the video logo remover tools you can use to remove the logos from video/picture without any hassle.
Method 1. Remove Logo from Video/Picture Using Desktop Software - MarkGo
MarkGo is a desktop video logo remover for Windows and Mac [Mac version is coming soon]. You can use it to add and erase text without any hassle. If there is any unwanted text or other objects on your video, you can remove it with 1 click. You can remove logo from video/picture with windows movie maker or filmora, but i would recommend MarkGo.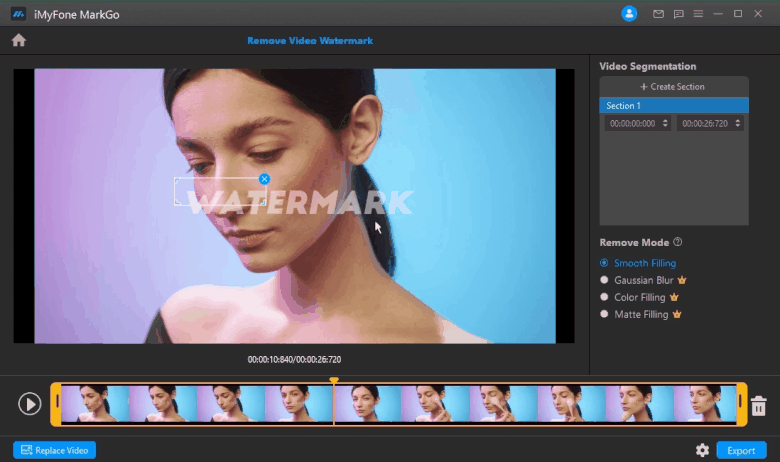 Since it is only created for watermarks, the interface is pretty simple. Anyone can use it, and there is no experience required. The best part is that it offers optimal video quality without affecting the background of the logos.
MarkGo Step-by-step Guide:
Step 1: Open MarkGo on your computer. Click on Remove Video Watermark.
Step 2: You will see a new window. It is the editor where you will remove the watermark. But before that, you need to import the video. Click on Add Video and select the video to remove watermarks from it. You can also drag and drop the video in the window.
Step 3: Now, you will have the video in the editor. You will also have a rectangle over the video. You need to adjust this rectangle over the logo. You can drag it to position it over the logo and drag its corners to adjust the size. Make sure the rectangle completely covers the logo. If the logo is more than one logo or there is any watermark/text, you can click on the Selection Tool. You will have a new rectangle that you can use.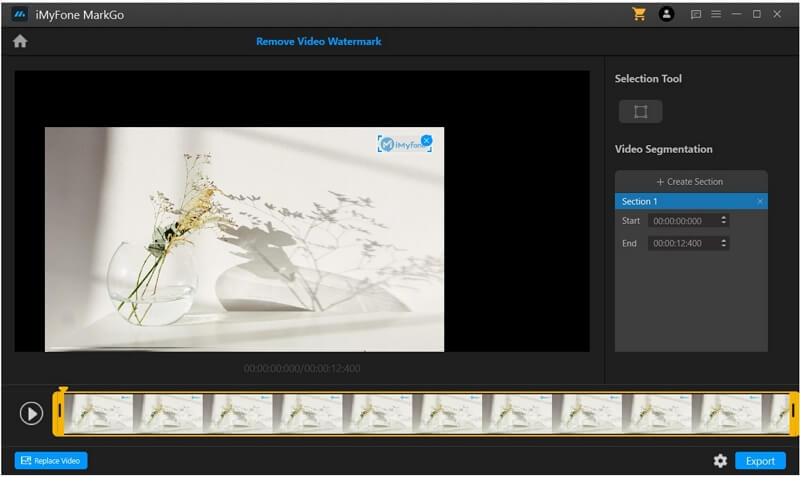 Step 4: If the logo is not stable at one position, you can create video sections/segments. On the right, you will see the sections. You can set the Start and End time for every section. Click on Create Section to create a new one. You can select watermarks in every section separately, so even if the logo is moving, you can easily select it.
Step 5: Finally, click on the Export button, and the video will be saved to your device.
Watch this video to see how to use MarkGo:
Pros:

Simple and beginner-friendly tool

You can erase watermark from.

Supports all video formats

It can get rid of multiple watermarks in one go.

There is no limit on the file size or video length.

Processes the files quickly
Cons:

You need to pay for the exporting feature.
You might also be interested in:
Remove Any Object from Photo with Photoshop >>
Remove Watermark from Camtasia Video >>
Method 2. Get Rid of Logo from Video Using Online Video Logo Remover
Online watermark remover tools are perfect for saving time. If you need to remove iskysoft logos from a few videos, you can use such tools. You don't need to download them; just go to the website and use the tool as you like. But keep in mind that these tools have some limitations on file size, and they often produce low-quality output.
There are dozens of online tools on the market, so it is difficult to pick a suitable one. Here, we are using Apowersoft Online Video Logo Remover. You can easily delete watermarks from your video within a few minutes.
Apowersoft Step-by-step Guide:
Step 1: Open any internet browser on your computer and follow this link.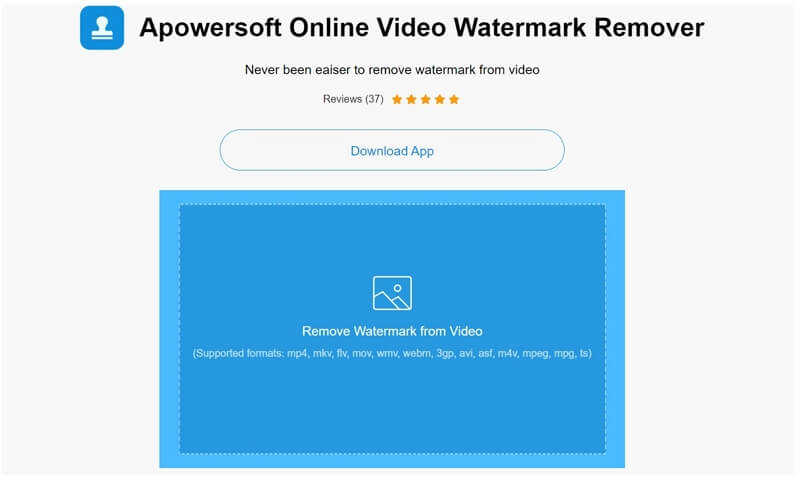 Step 2: Click on the blue area. You will see the file explorer. Pick the desired video from your device. It will take a few seconds to upload the file.
Step 3: You will see a rectangle on the video. You need to drag it and place it over the logo. Drag the corners to adjust the size. If there are more logos or watermarks, you can click on Add Box(es) to get a new rectangle.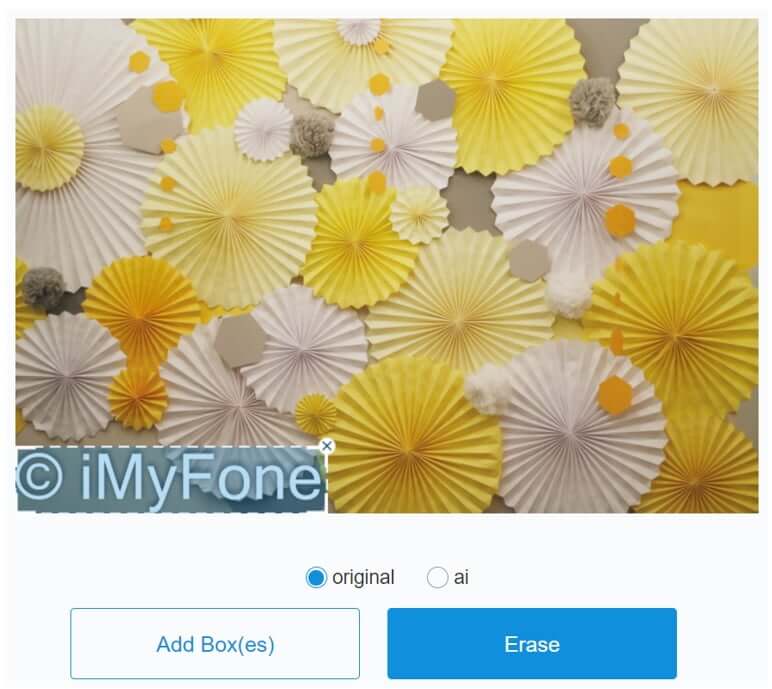 Step 4: Finally, click on Erase. It will take a few moments to erase the logo. Click on the download button to download the video.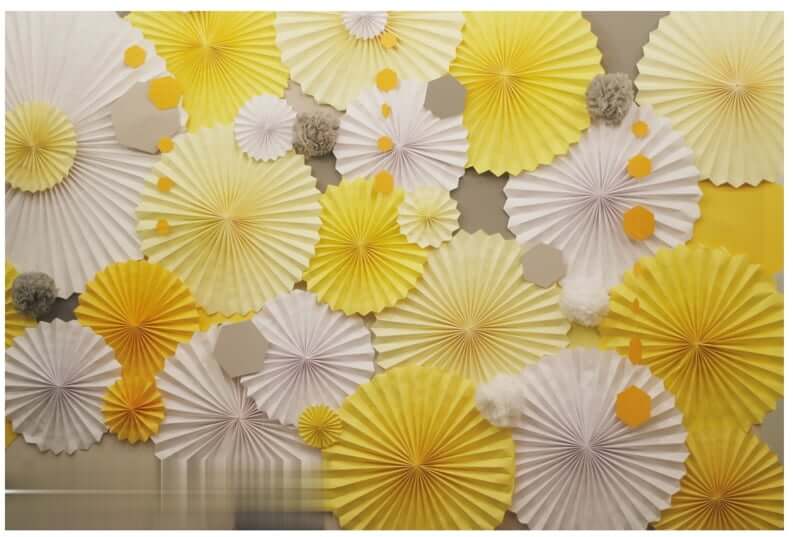 Pros:

You can take off multiple watermarks/logos from videos.

It can process multiple videos at a time.

It is perfect for beginners.
Cons:

It takes time to upload and download the file.

The file size can't be more than 50MB in the free version.

It makes the background a bit blurry.
Method 3. Erase Logo from Video Using iPhone App - Video Eraser
You can also erase iskysoft logos from videos using mobile applications. One of the splendid applications for Android is Video Eraser. You remove/add watermarks and logos and make minor edits to videos. It is a perfect tool that can do the job in no time.
Video Eraser Step-by-step Guide:
Step 1: Open the app on your device. There will be many options on the home screen; tap on Remove Watermark from Video. Select the video from your device.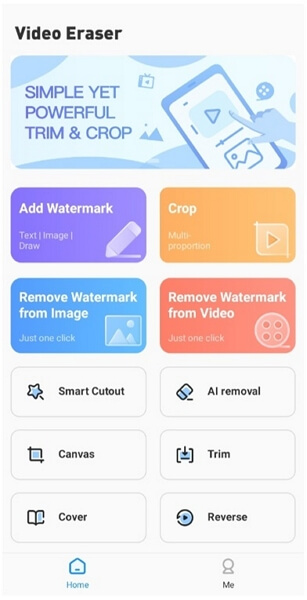 Step 2: You will see a box on the video. Position it over the logo and adjust its size. If you need more boxes, tap on the screen, and you will have more.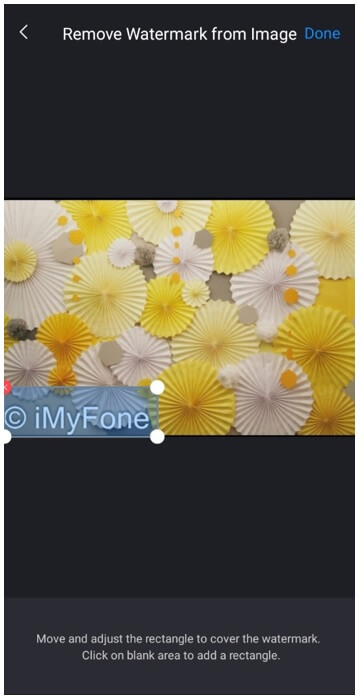 Step 3: After selecting the logo, tap on Done. It will take a few seconds to erase the logo. Then, you can save the video on your computer.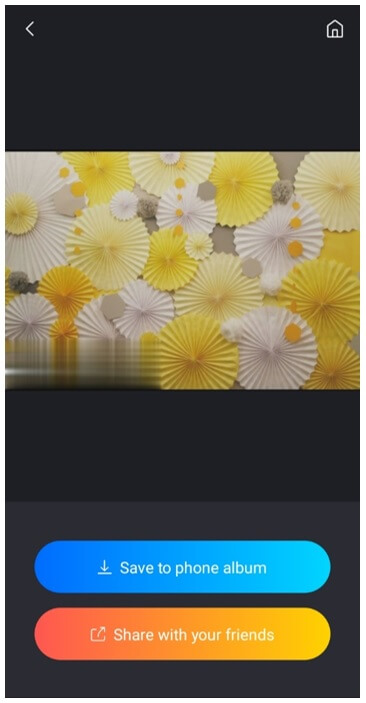 Pros:

It is a versatile tool, and you can make some minor changes along with logo removal.

Logos are removed within a few seconds.

It is easy to use.
Cons:

It makes the background blurry. The quality of the video is greatly affected.
Final Words
We have seen some of the best tools and software you can use to remove logos and watermarks from videos. You can use any of them, but we recommend MarkGo because it is a professional watermark-removal tool. You can remove watermarks like a professional and use the video with confidence. If you are planning to deal with images for the watermark problems, you can use Photoshop to remove watermarks and many other objects.