Do you want to remove the watermark from the image online?Well, many people ask whether the online watermark remover tools are available or not for removing object from your photos.
Generally, we all add photos to our documents to make our ideas look clear. However, other artists may have created the photos we'd want to add to our documents.Most often, they'll leave the watermark on a photo. Inserting a watermarked photo on your professional document isn't going to help your cause. That's why you'll need to remove the watermarks from photos to make them eligible for inserting into your important documents.
But the problem is that people couldn't help themselves finding an appropriate online Watermark remover. The reason is apparent, and many tools don't live up to the expectations of users.
Considering this problem, we've made a mind to explore prolific online watermark removers for you. We'll also answer the often asked questions later in the article.
Part1:Best Watermark Remover-iMyFone MarkGo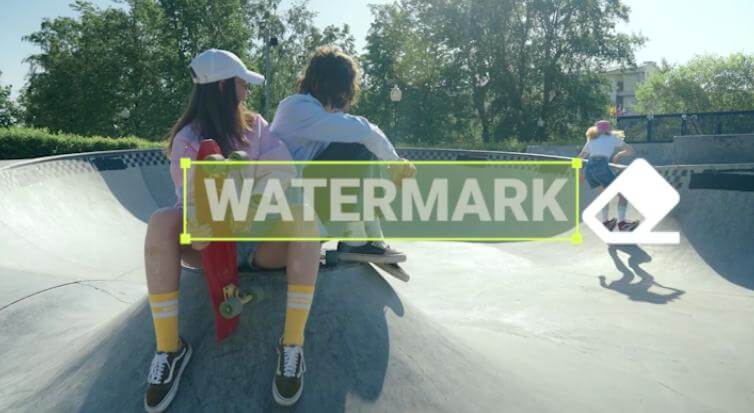 iMyFone MarkGo has been used for nearly all the purposes related to editing, so if you want to remove object from photo, you can easily use iMyFone MarkGo for better results. You don't have to worry about how to use it, as all the steps are mentioned down below.
How to Use iMyFone MarkGo to Remove Watermark
Step 1: Upload the image or video
Click the Upload button and pick the image or video you plan to remove a watermark from.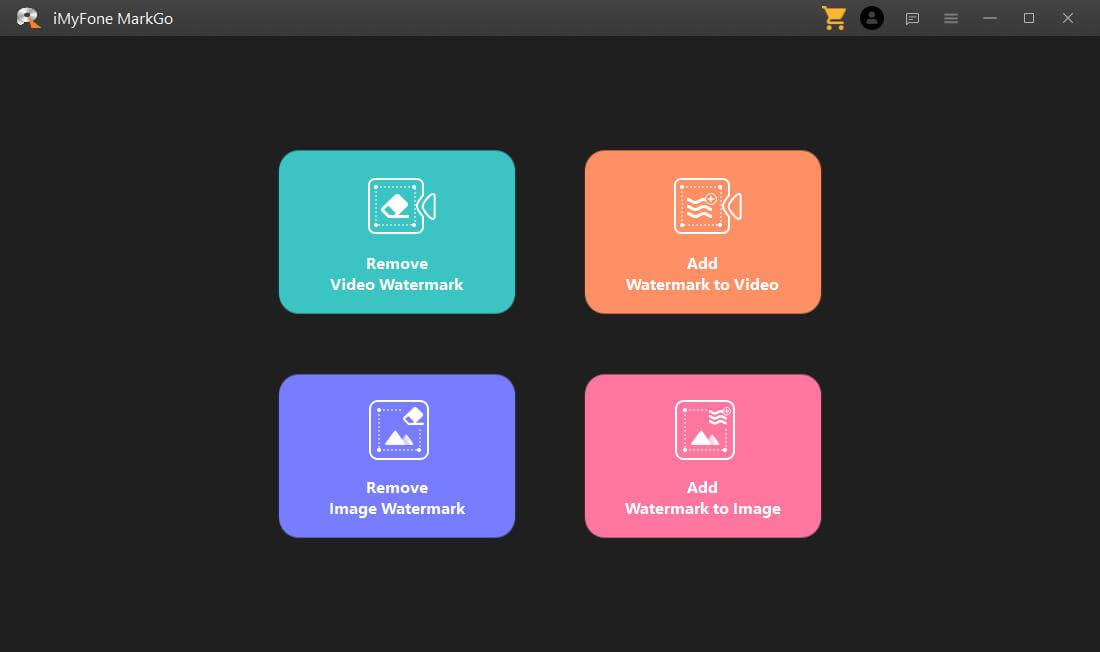 Step 2: Use selection tool to select watermark area
Select the area of the watermark you want to remove by the selection tool.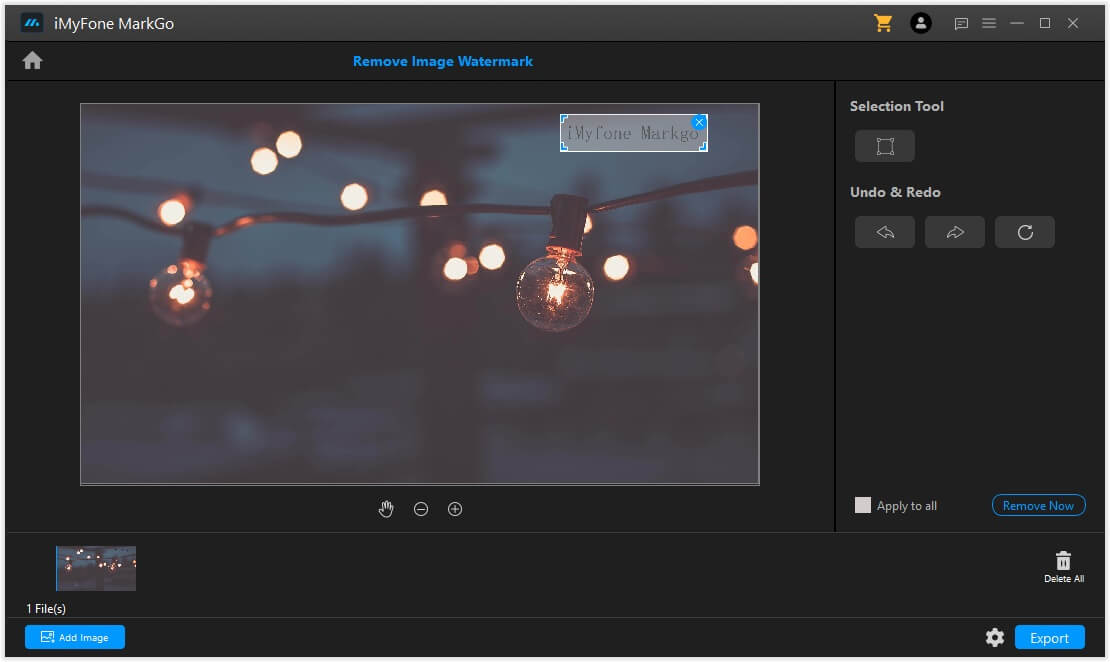 Step 3: Click the remove now button
Now you have removed watermark successfully! Look into the details of your images and do slight adjustment to cover the trace of watermarks.
Step 4: Export the video/image
After you already remove the image/video watermark successfully,you can export it now.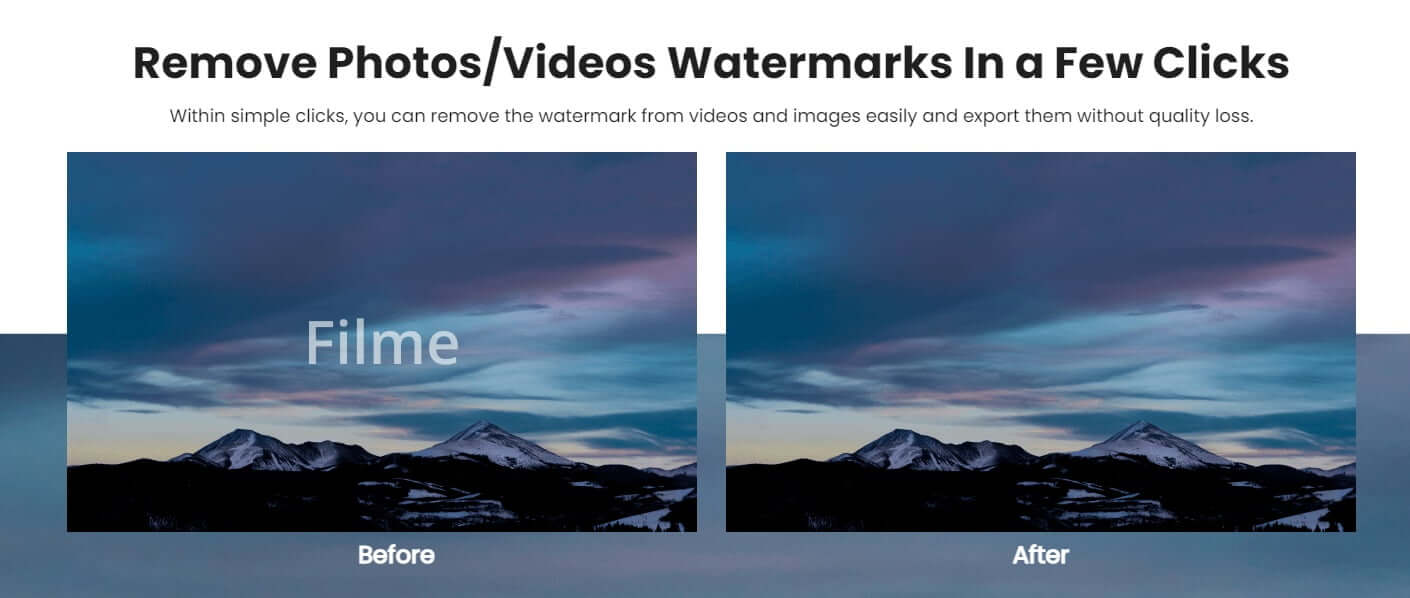 iMyFone MarkGo
Start to Remove Watermarks from Videos and Images Now.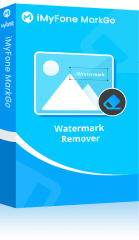 1,000,000+
people have downloaded it
Part 2: Top 3 Online Watermark Remover
Here are the best three online watermark removers for you.
HitPaw is an online tool to remove watermark from your image. It's the most effective and simple method to get your job done because you won't have to download a tool to remove unwanted things from your image.
Using this tool, you can remove watermarks from images online without any trouble. Moreover, for a better experience, you can also download its desktop version.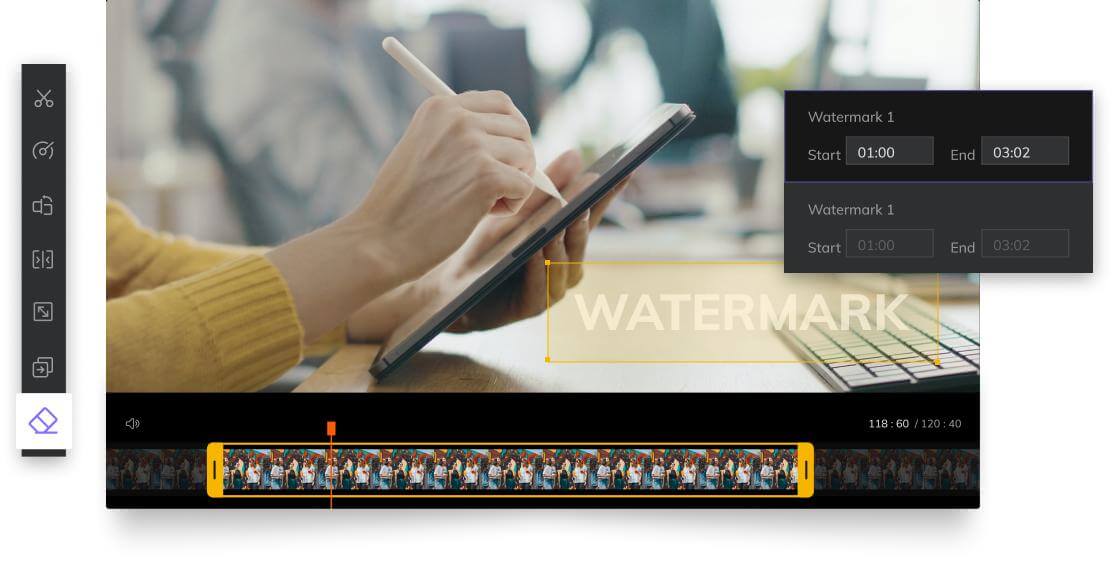 Features
It possesses trim, cut, and crop features to impress its users.

There is no limitation to using this tool, and you can remove the watermark from your photo anytime you want.

It runs on Android, iPhone, PC, Windows, and Mac devices.

You don't need to follow any specific guidance to remove unnecessary objects from your image because its interface is pretty easy.
Step of Using
HitPaw to Remove Watermark from Video

.

Step 1: Upload a video

After downloading the tool for Desktop or searching its website on your browser, open it. And choose a file from the bottom of your screen.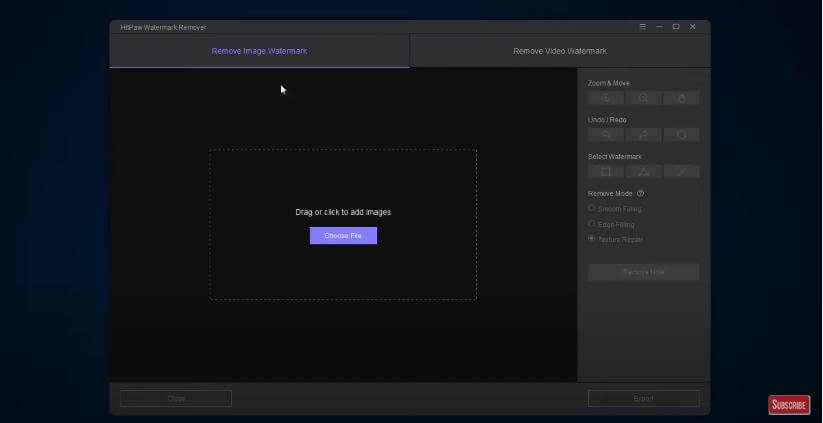 Step 2: Select Watermark
After uploading the photo with a watermark, now you'll need to select the unwanted watermark you want to remove.
After doing it, you'll be able to remove any wanted objects from your photo with ease.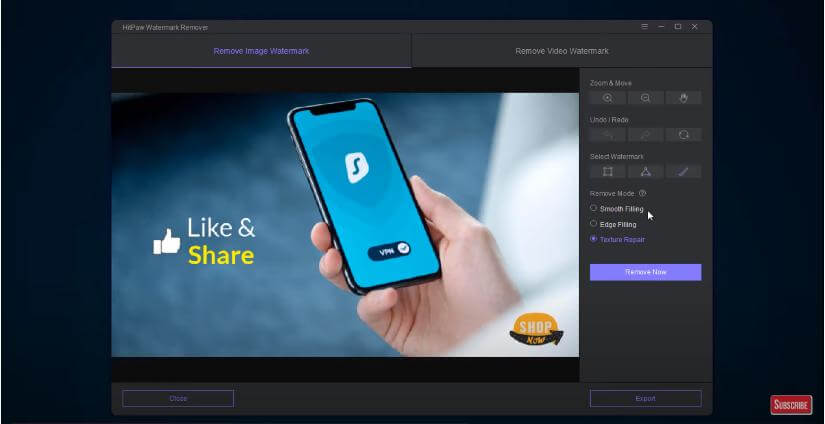 Step 3: Save and Download
After removing the watermark online, you can now export that file by clicking on the download button.
Pixler is a famous tool for editing your photos. Using the tool, you can edit, resize, rotate, adjust, merge, crop, add filters, flatten, and customize photos pretty easily.
Besides properly editing your photos, Pixler is also fully capable of removing watermarks from your photo online. Due to its extraordinary features, you'll find Pixler one of the best watermark remover online tools.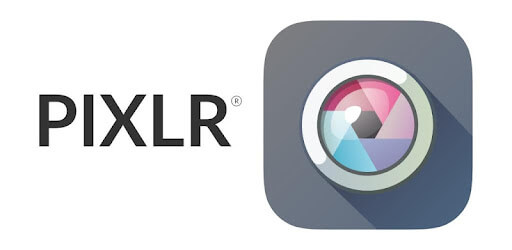 Features
Pixler is ideal for beginners because its user interface is nothing less than perfect for newcomers.

You can export your photos in different image formats like PNG, BMP, PXD, and TIFF.

It's an ad-free tool; you won't face the irritation of useless advertising ads coming your way.

No other tool can remove watermark from images online better than Pixler due to its flexibility.
How to Use
Pixler to Remove Watermark from Photo

?

There are two methods of removing watermarks from a photo using Pixler. These two ways are using the Clone Stamp Tool or Spot Heal Tool.

Let's use the Spot Heal Tool method to remove unwanted objects from your file.

Step 1: Upload a photo

After opening the Pixler tool, you'll need to import a photo from your gallery.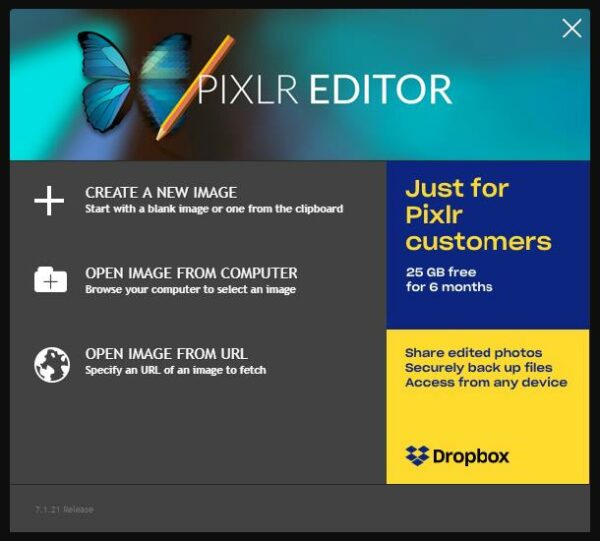 Step 2: Select spot heal tool
Select Spot Heal Tool after going into the left panel. It's a pretty simple step, takes only a few seconds to complete.

Step 3: Remove watermark
You'll need to hold your left mouse button and move your brush on the watermark in this phase. This process will remove the watermark from your photo in a couple of minutes.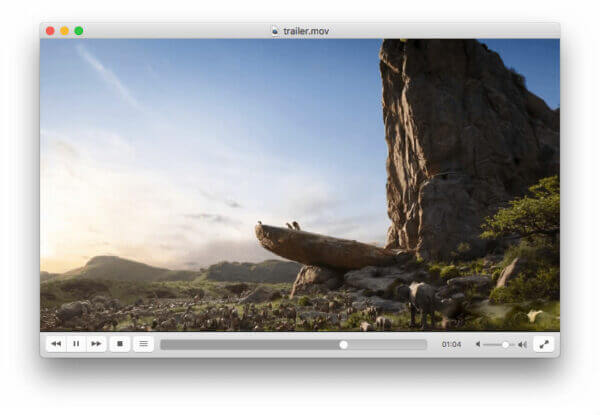 Step 4: Save file
After doing all the necessary things for removing a watermark from a photo, go to file>Save, and download that file on your computer after selecting the appropriate image format.
A user can remove a watermark from an image online using the Inpaint tool. It's a versatile tool known for providing convenient services to its users.
You'll not face any difficulty using the tool as it's pretty easy to understand and operate. It removes the watermark from your photo in a professional manner. This tool is available for free, but you can also acquire its premium version for a better experience.
Due to Inpaint's extraordinary watermark removing power, most of the people opt to acquire its services.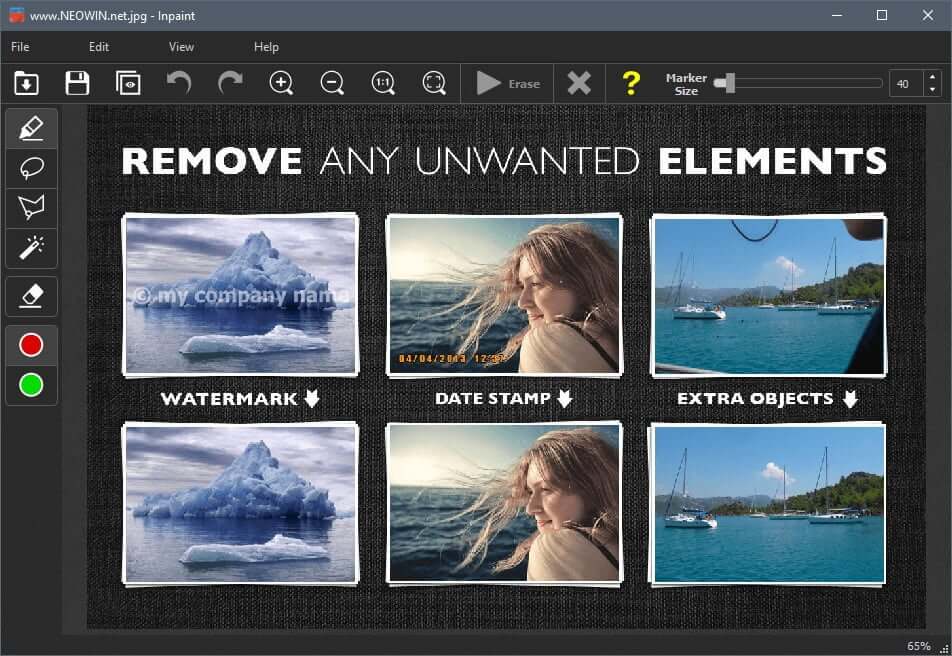 Features
Inpaint is capable of removing any unwanted objects from your pictures.

It can repair your old photos and can improve their image quality.

Facial retouching

Inpaint also provides you with a facility to merge multi photos into one file.

It restores empty areas on panorama photos.

It's beginner-friendly and doesn't contain any ads.
How to Use
Inpaint to Remove Image Watermark

?

Step 1: Upload an inpaint

After navigating into the Inpaint website, you'll need to select a picture. And import it from your gallery.

Step 2: Move the brush

Now, you only need to move your brush to the watermarked area you want to remove.

Step 3: Click erase

In this phase, you'll need to press on '' Erase'' option to remove unnecessary watermark from your photo. It will take few minutes to complete the process.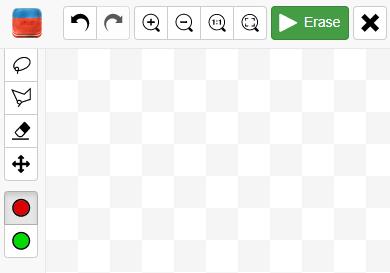 Step 4: Click download
Now, if you want to download an image on your PC after removing the watermark from it, click the Download button option after choosing the appropriate image format.
Part 3: FAQs About Online Watermark Remover
1. What is the Best Online Watermark Remover?
You'll find many online tools offering services for removing watermarks from photos. Out of all of them, you'll see only a few are useful.
If you want to acquire the most reliable online watermark remover, Pixler, Inpaint, and HitPaw online tools can be a great idea for you.
2. How Do I Remove Watermark Online?
If you want to remove the watermark from an image online, you don't need to worry about it because it's easy to remove unnecessary objects from your photos if you follow some instructions.
After acquiring an online watermark remover, you'll need to upload a photo you want to remove the watermark from the image.
Now, mark the area you want to remove from your photo. Later, erase the watermarked area from there by clicking the delete button. It will take a few seconds before serving your purpose.
3. Is Removing Watermarks Illegal?
US section 1202 makes it illegal for you to remove a watermark from someone's photo. Those photos are copyright protected and can't be used for commercial purposes.
The fine starts from 2500 USD. However, if the owner of the photos permits you to remove the watermark from his photo, it is absolutely fine to remove the watermark then.
Part 4: iMyFone Filme- Recommended Video Editor
Don't you want to grab a video editor that promises to be better than any other video editor?
Well, many tools pretend to be offering the services that customers would have dreamed for you. But in reality, iMyFone Filme is one video editing that can create slideshows and craft videos with minimal effort.
Its simple user interface means you don't have to learn something special to use this tool. Filme comes with prolific tools, allowing this application to become one of the best video editors in the modern era.
You'll get all things in iMyFone, which you would have imagined seeing in any video editor.
iMyFone Filme Key Features:
Fast Video Mode: Fast create videos with multiple templates of different themes.
Effects: Filme looks like a typical video editor. It has a timeline, an effects library and a preview window. The effects library has 172 effects. 43 of them are filters, and the remaining 129 are GIFs of various themes.

Transitions: There are 112 video transitions. Video transitions are effects that enable smooth transitions from one video clip to the next. 25 of 112 transitions are designed specifically for slideshows.

Text: There are 45 text types in Filme. You can find texts for titles, subtitles, end titles and titles that appear on the lower third of the screen. Some of these texts are animated.

Audio: The library also contains 51 audio clips that you can use in your slideshow. The audio clips belong to different genres, and you get 28 sound effects.
Using these outrageous editing tools, you can change the dimension of your video.