Emojis are the best way to express feelings. People use emojis on their images to express whatever they are feeling at the moment. You just need one emoji to tell people whether you are happy, angry, sad, or feeling anything else. It is quite common on social media platforms, especially Snapchat and Instagram.
Sometimes, we need to remove the emojis we have used in the picture. It is possible to remove such emojis or use something else instead of it. There are many object/watermark removal tools, but it is difficult to pick the best one. In this article, we will share a few watermark removal tools that can help you remove emoji from Instagram pictures or Snapchat. We will show you the step-by-step procedure of removing the emojis from picture. Let's begin.
Part 1. Best Watermark Remover to Remove Emoji from Picture - iMyFone MarkGo
There are many mobile applications and web-based tools for removing watermarks or objects from images, but a desktop is much better than them. It is because a desktop tool has more features and tools, and it can be used for professional as well as commercial purposes. Desktop tools/apps are advanced, and they do not have limitations on the size of the image, number of images, and number of objects in the images. Thus, the first choice for the removal of emoji/object/watermark from an image should be a desktop application.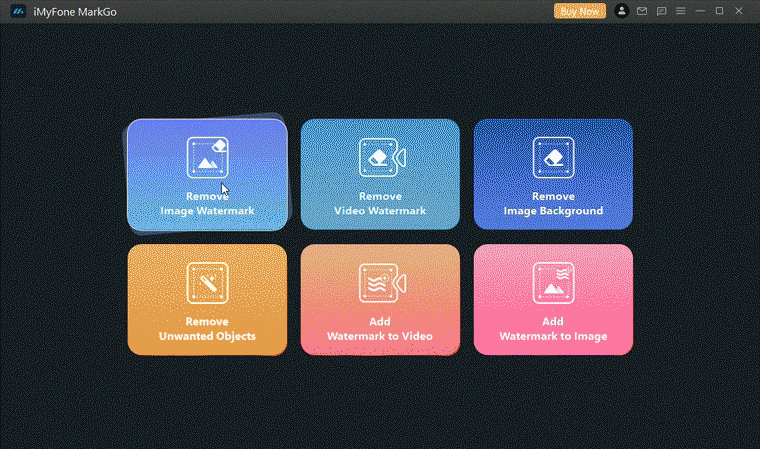 iMyFone MarkGo is a commendable desktop watermark remover that can help you remove watermarks or any object from the image. You will feel that the object has just vanished from the image as it does not decrease the quality.
Watch the video tutorial to learn more about MarkGo
iMyFone MarkGo Guide:
Step 1: Before using MarkGo, download the Snapchat/Instagram image and save it on your computer. If you have more than one image, it is better to create a folder and store all files in it.
Step 2: If you have not downloaded MarkGo, follow this link. Install the application on your device. Once it is ready, open it.
Step 3: You will have four options on the main screen. You need to click on Remove Image Watermark to remove emojis from the picture.
Step 4: The next window will be your play area, the watermark editor. You can drag images here. You can also click on the Add Image button in the center of the window.
Step 5: You can either add one picture or multiple pictures. Select from your computer. You will see the imported images on the canvas.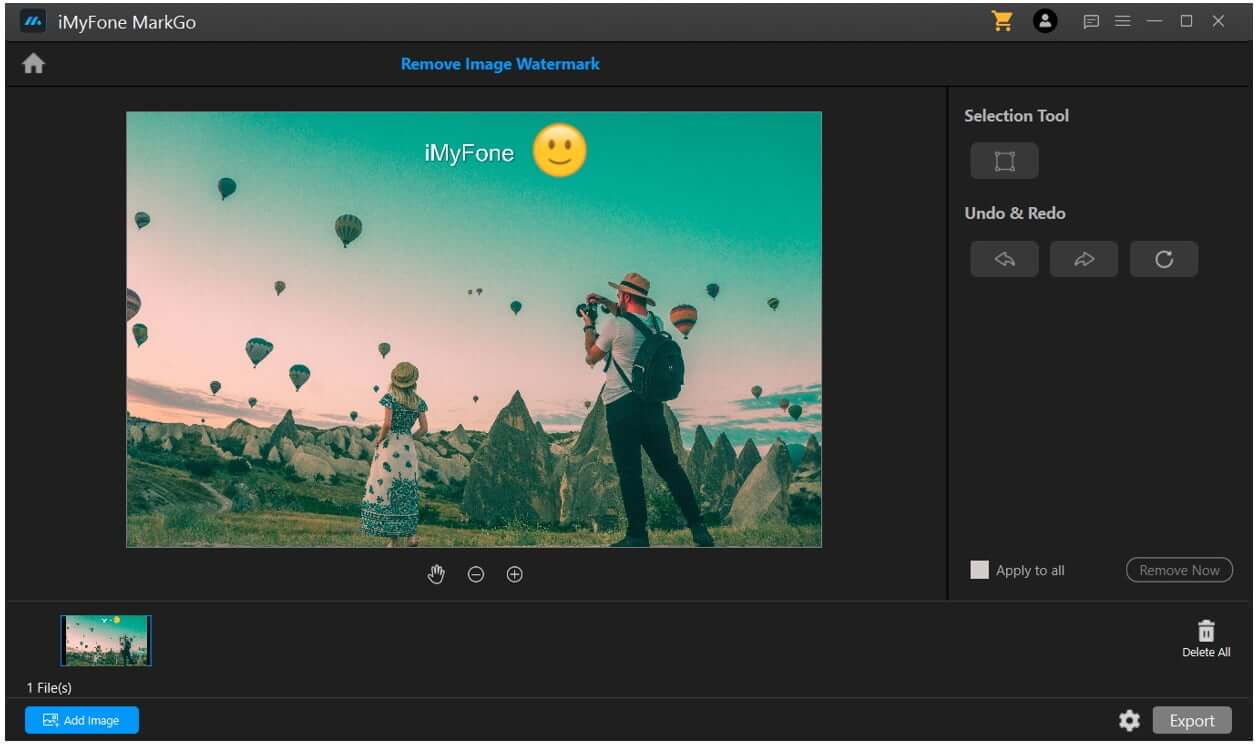 Step 6: It is time to select the emoji on the picture. Click on the Selection Tool on the right of the window. You will have a rectangle on the canvas. You need to cover the emoji using this rectangle. Drag it to position it over the image. Drag its corners to adjust the size. Make sure the emoji is encapsulated in the rectangle. You can use the Undo & Redo tools to make everything perfect.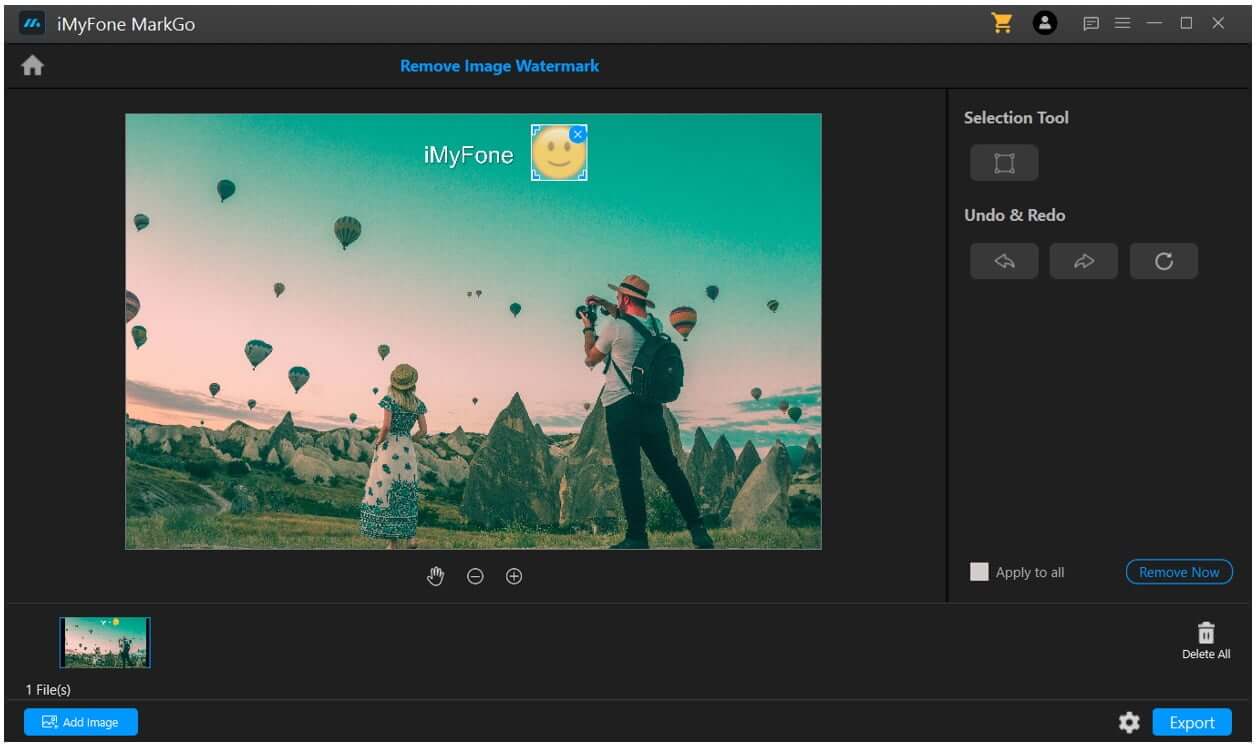 Step 7: If there is more than one image and you need to apply the same rectangle to them, click on Apply to All. Click on Remove Now. This will remove the emojis within a second.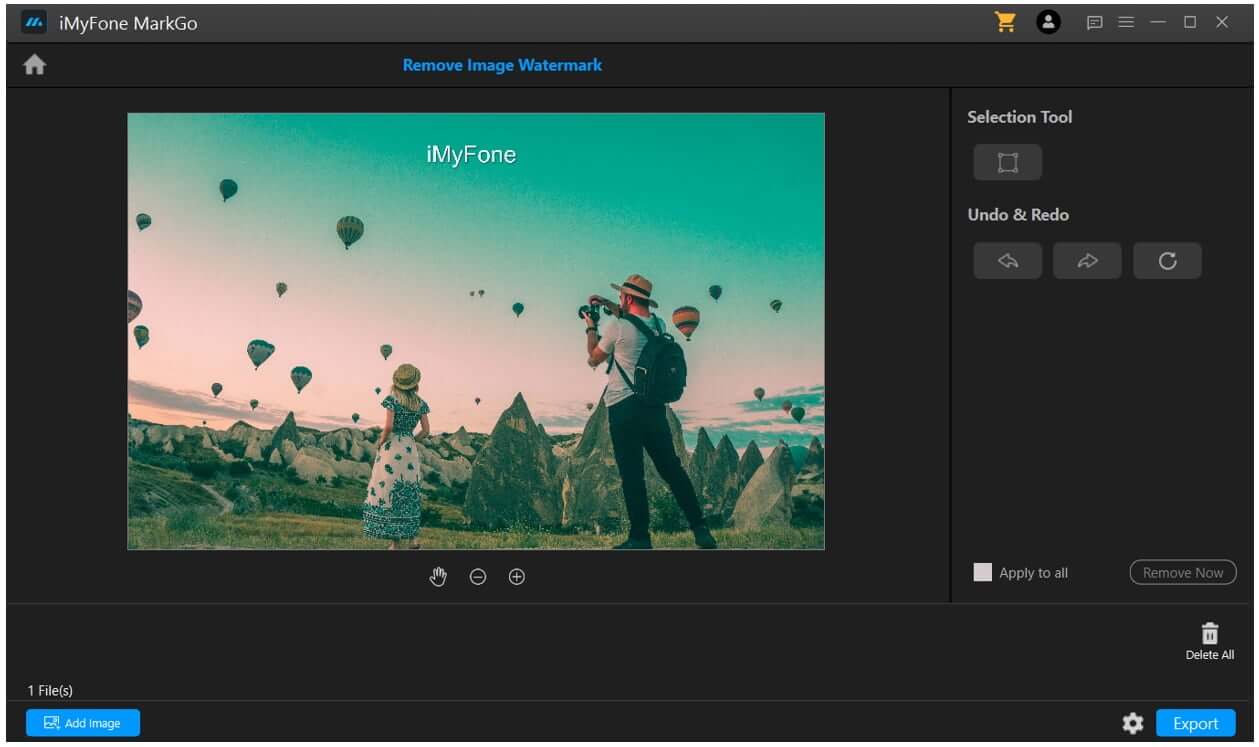 Step 8: You are ready to save the image. You can set the location by clicking on the Settings button. Finally, click on Export.
Part 2. App to Erase Emoji from Instagram/Snapchat Pictures on iPhone/Android
Mobile applications are more convenient for removing emojis from photo. You can use them when you don't want to use your computer. They can do the job within a few seconds, so you can save time. However, there are some limitations, such as size limitations. Many apps do not support images larger than 10 MB. You cannot remove objects from a pile of images using mobile applications. Moreover, the result of the image is of low quality. Thus, if you are looking for optimal quality, you should use a desktop tool.
You can search for watermark removal or object removal tools on the Play Store or App Store. There are many applications available. For your ease, we have picked an app, Retouch (Android).
Retouch is a splendid app that you can use to remove objects, such as emojis, from your pictures. Other than removing objects, you can remove the background, clone pictures, remove blemishes, add text, crop the image, and make other changes just like a photo editor. The best part is that you can select the image format (PNG or JPG) and image resolution before exporting it.
Note: You can edit only seven images per week using the free plan.
Magician Guide:
Step 1: Download the image that has an emoji or multiple emojis.
Step 2: Open the Play Store. Search for the app and download it.
Step 3: Open the app. You will see the Add Photos button on the screen. Tap on it. It is time to select an image. It will open your gallery. Select the image to remove the emoji from it. You can also pick more than one image.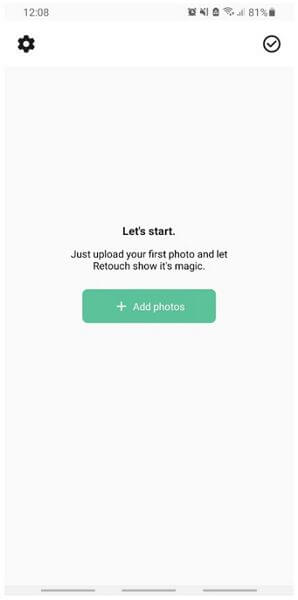 Step 4: After selecting the image, tap on it. You will have multiple options to edit the image. Tap on Remove Objects.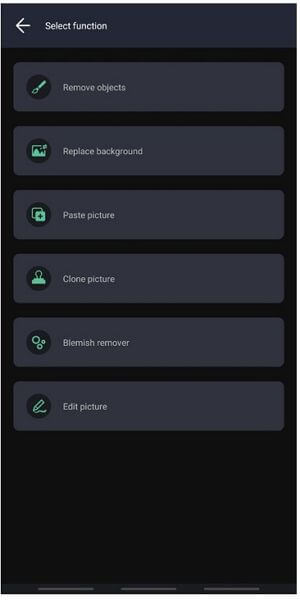 Step 5: You will see the image in the editor. There will be two tools at the bottom. Tap on the Restore tool, which is the brush tool. Adjust its size and select the emoji. You can also select multiple emojis in a picture.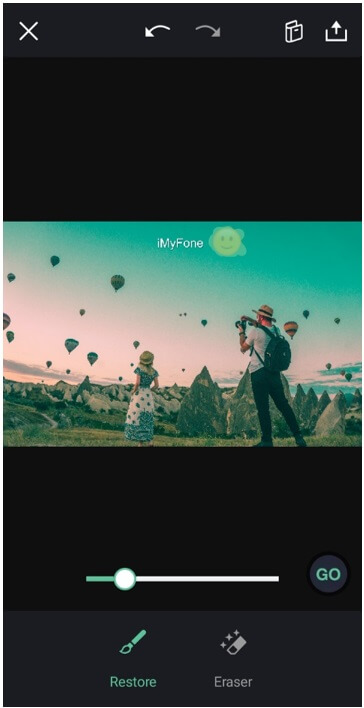 Step 6: After selecting the emoji, click on GO. It will process the image and remove the emoji.
Step 7: Finally, tap on the Share button at the top right corner. Select the picture quality and format. Tap on Export.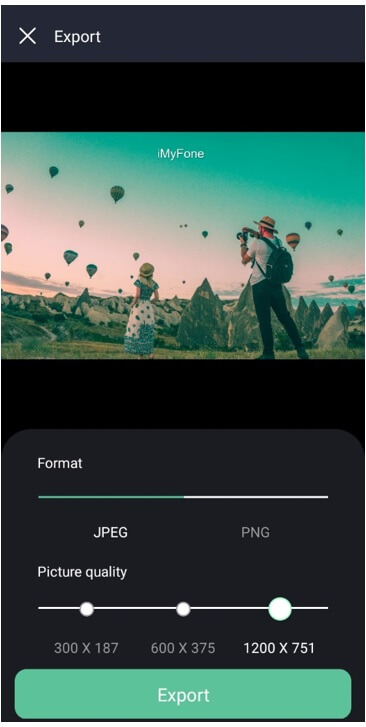 Part 3. FAQs AboutDeleting Emoji from Picture
1.Can I Erase an Emoji Over the Face of a Person?
If there is an emoji over an object, just like over a person's face, you cannot remove it successfully. It means that if you try to remove the emoji, it will vanish from there, but you won't see the face of the person again. Object and watermark removing tools remove the object, and they replace the background with a similar background near to the object. You cannot expect them to recover the object that was behind the emoji. Thus, these tools are only useful if you don't care what is behind the object/emoji.
2.Can I Remove Multiple Emojis in a Picture?
Yes, you can remove multiple emojis in a picture. You can do it using MarkGo or any other tool that supports this feature. In MarkGo, you can use the selection tool as much as you want. If you want a new rectangle, click on the selection tool, and you will have a new rectangle. The best part is that you can have as many rectangles as you want. You can also remove multiple emojis in Retouch. You can select anything using the marker.
3.Will the Background be Blurry After Removing Emojis?
When you remove an object using a watermark remover tool, the background is replaced with a similar background around the object. Sometimes, there is a blurry effect on the image if there are multiple colors in the background; however, if you are using a desktop tool, such as MarkGo, the result will be better.
Conclusion
It is possible to remove emojis from Instagram and Snapchat pictures. You just need to use a watermark/object removal tool. We have shared a mobile application and desktop application. Retouch is perfect for Android, and you can find other apps as well for both iOS and Android. However, these apps are only suitable if you do not remove objects frequently, and they have various limitations.
We recommend iMyFone MarkGo as it is a desktop tool that you can use to remove watermarks and add watermark, objects, or emojis. It is a beginner-friendly tool that you can use without any hassle. It also supports batch watermark removal to save time. The quality of the final image is praiseworthy, which is why it is the first choice of editors.