How to remove the Canstock photo watermark?
Well, there are not many ways of doing so. You will have to buy a license for every photo you use or get a monthly subscription that allows you a limited number of downloads per month.
Is there another practical way to get rid of the photo watermark/logo without paying for the license?
Yes, there is!
This article will discuss erasing the Canstock.photo watermark/logo without buying the license. So stay with us to know a very useful watermark remover that can do wonders for you.
Part 1. Remove Canstock Photo Watermark/ Logo without Buying License [Editor's Choice]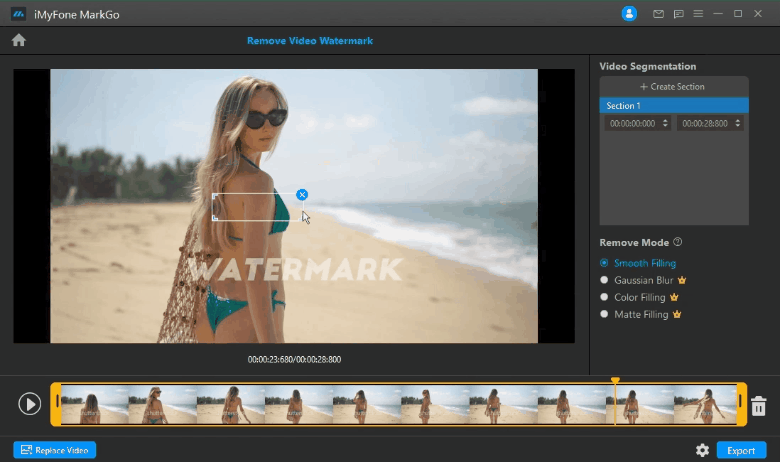 MarkGo or iMyFone MarkGo is a photo and video watermark remover that lets you remove watermarks, logos, objects or add watermarks, logos, and objects to your images and videos. iMyFone MarkGo is packed with some other amazing features also that you will love when doing the photo editing process. the most enticing features of the tool are:
Wonderful Features of iMyFone MarkGo
User-friendly, without any technical knowledge required to eliminate watermark in just one single click.

Easy to delete and add watermark for videos and pics, with no traces at all.

Free to try the remover, during which you can check the compatibility.

Able to add watermark for up tp 100 pics in batch for copyright considerations.
Budget-Friendly Tool
If you want to buy the license for Can Stock images, it will cost you around $199/per month for 600 images. The credits required to download watermark-free images cost $10 for every 10 credits. On the other hand, MarkGo is a budget-friendly watermark remover that lets you erase watermarks from Can Stock photos and any other stock images. It will cost you only $9.99 per month, $12.99 per year, and $29.99 for a lifetime subscription. Therefore, MarkGo is budget-friendly in all ways. You can check out the unlocked features in each plan in the image below.
Remove Watermarks From Unlimited Photos
There is a limit on how many photos you can download from Can Stock every month, year, etc. However, the MarkGo subscription is an unlimited plan that lets you remove watermarks from as many photos as you want.
Watermark remover for photos and videos
You will get licensed photos from Canstock, but MarkGo is a useful tool for removing watermarks and logos from images as well as videos. Therefore, you can download MarkGo and enjoy photo editing like never before.
Watch the video tutorial to learn more about MarkGo.
Here is the step-by-step guide to tell you how to delete Canstock images watermark.
Step 1: Install and Launch MarkGo
If you already don't have iMyFone MarkGo, you can download the free setup from the website. Launch iMyFone MarkGo on your desktop and select 'Remove Image Watermark.' A new window will open with editing options, etc.
Step 2: Upload Your Image
At the bottom of the window, there will be an option to import the image you want to edit. Choose the image from folders on your desktop and import it for editing.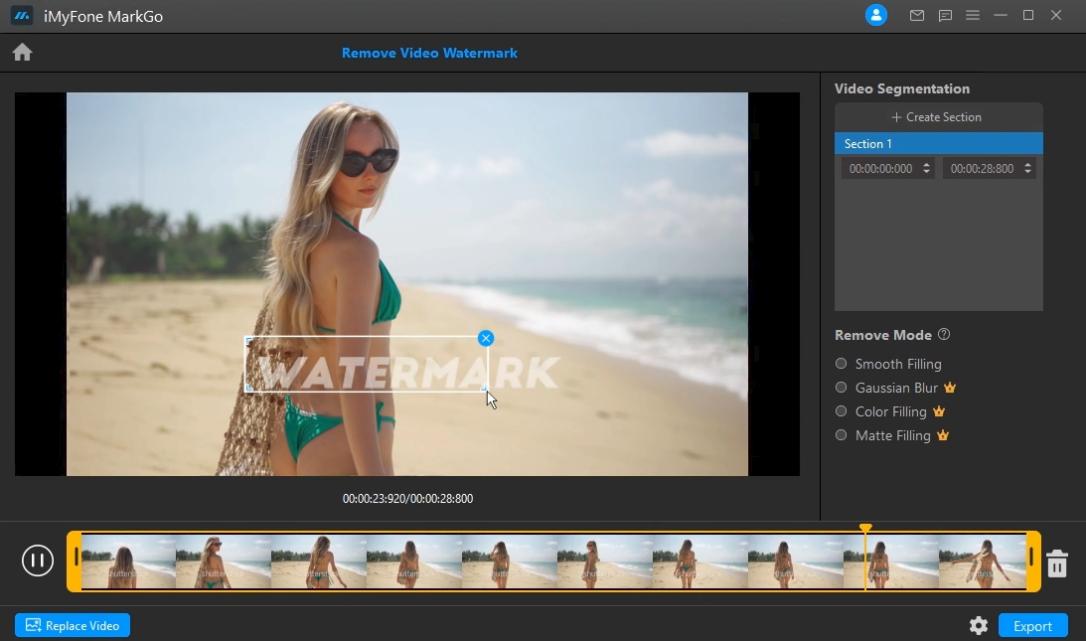 Step 3: Hit The Selection Tool
Since the software empowers you to remove unwanted objects and areas in images, you will choose the brush tool and select the area. Alternatively, you can also use a lasso or magic tool. It will help you select the areas of watermark you want to remove. You can use Marquee Tool for simple watermarks. However, the Lasso tool or the Brush tool can be used for complex tasks.
Step 4: Select The Area Where Watermark is Located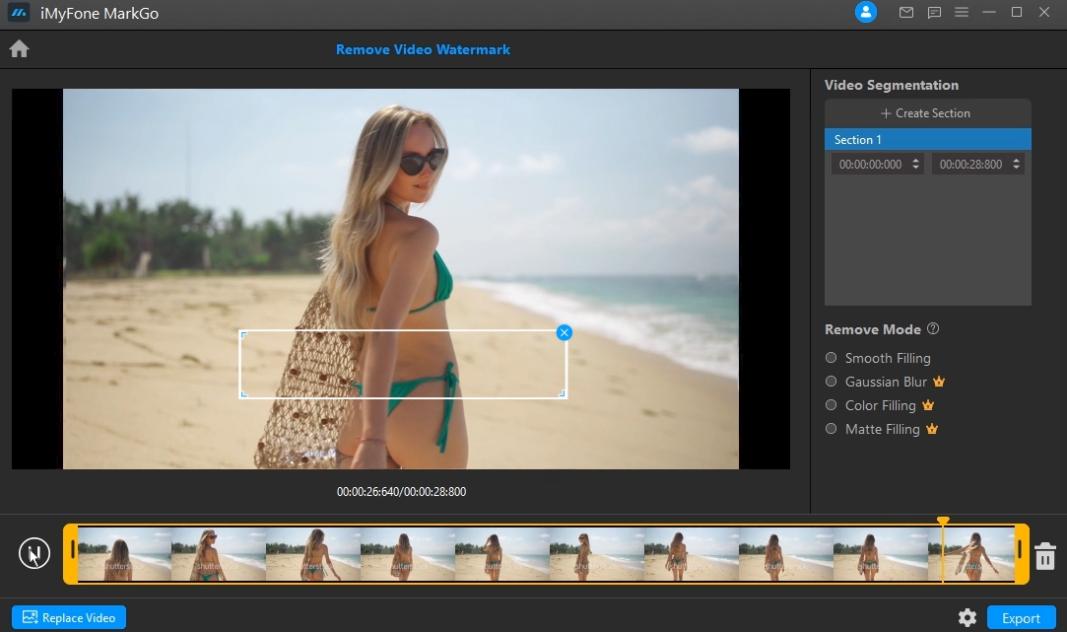 Once you have chosen the desired selection tool for removing the watermark of the image, it's time to select the area. You can either select the whole area where the watermark is located. You can also choose parts of the watermark to keep the quality of the image intact. In that case, you will have to remove the watermark in parts.
Step 5: Hit Remove To Get Rid Of Can Stock Photo Watermark
Once you have chosen the area of the watermark, click on the 'Remove' icon. It will result in a clear image without any watermark on it.
Step 5: Export Your Image
You can save the file on your desktop or Macbook by clicking on the Export button at the extreme bottom of the window. Choose where you want to save the file and use it as you desire.
FAQs –How To Remove Canstock Photo/Watermark
1. How to download Canstock images without a watermark in full HD?
You can download Canstock images without watermark in full HD from the official websites. For doing so, you have to buy the license of the photo. There are many ways of doing that. Either you can buy the credits for downloading HD images or get a monthly, yearly, or quarterly subscription.
2. How to flawlessly remove stock-photo watermark?
If you want a flawless experience of deleting Canstock.photo watermark, many online and offline watermark removers are available. MarkGo is probably the most simple and convenient for removing the stock-photo watermark flawlessly.
3. Can you put a watermark on your photos?
When putting a watermark on your photos, it can be tricky. However, MarkGo is an all-in-one tool solving all problems related to photo editing, changing backgrounds, adding watermarks, etc. You can effortlessly add watermarks to your photos with MarkGo on your Mac or Windows.
4. How do I automatically watermark photos?
Many applications and online platforms allow you to automatically watermark your photos. However, you can also do it straightly by using the iMyFone MarkGo-Watermark Remover.
Conclusion
To conclude, we hope that you have easily learned how to remove the Canstock photo watermark without buying a license. There is no need to pay the heavy subscription fees with this tool. iMyFone MarkGo is a new watermark remover offering enough room for you to make your images and videos more attractive and professional. You can easily download the software on your laptop or Apple device.