Looking for ways to remove Fiverr watermark for free? Then no worries, as I have got you covered. Here in this article, I have mentioned the best remover for Fiverr watermarks that is both free and easy to use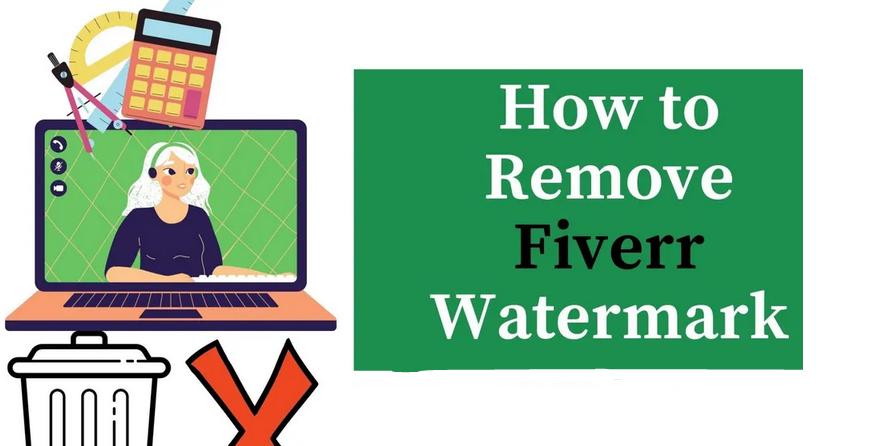 Part 1: How to Remove Watermark Fiverr Watermark Completely Free [Editors' Choice]
If you are looking for the best Fiverr watermark remover that is both free and user-friendly, then I have got some good news for you. There is a tool exactly like that; it is called iMyFone markgo. It is an easy-to-access tool that doesn't require high-end editing knowledge to remove these watermarks of Fiverr.
You can get it for free by going to its official site and downloading it from there. If you go looking from other websites, you might get scammed and have to pay for it. But even then, it will not be safe to use as it may or may not contain viruses and other malfunctions. So you should buy the original and effective tool. Let's see how this tool works so that you can have a clear insight into how to remove the watermarks.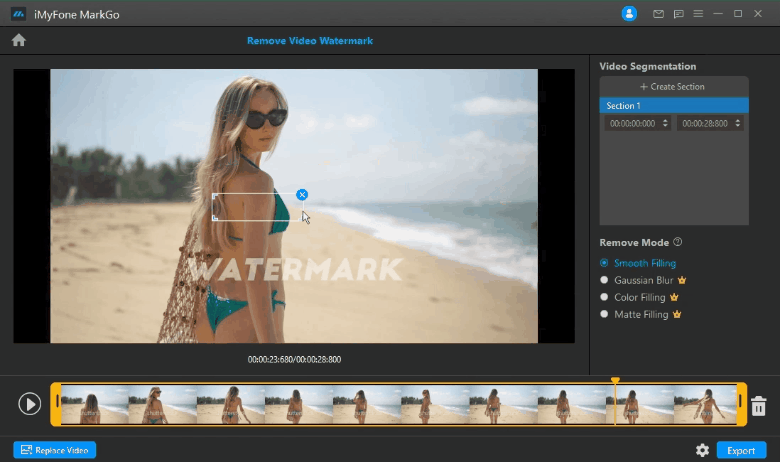 Watch the video tutorial to learn more about MarkGo.
Step 1: Download MarkGo first
The first and most important step is for you to download this tool into your system. That can be done by going onto its official website and downloading it from there. After its downloading is complete, you need to install it into your system and then click on it to open it for use.
Step 2: Import your media
Once you have downloaded and installed it into your system, you need to open it, and then an empty screen will be in front of you. You need to import your media into it to remove the Fiverr watermark. That can be done by clicking on the black and white import media button present at the center of your screen. Once you click on it, a window will popup, from where you can select the desired media and import it into markgo.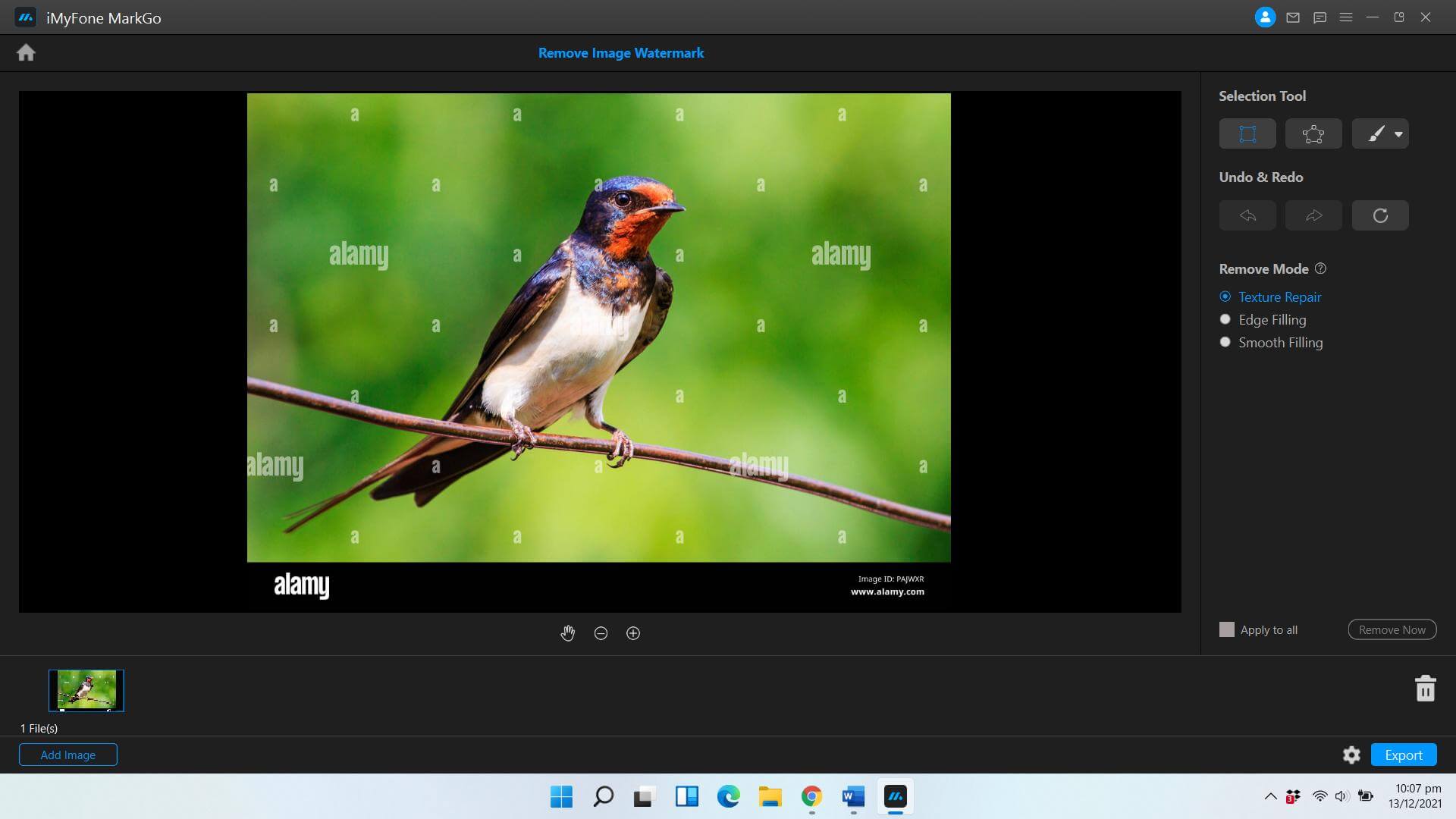 Step 3: Remove Fiverr watermark
To remove the Fiverr watermark from your media, you need to select the area around the watermark completely, and then you need to drag a small empty box over this selected area. This box is present at the top bar of your screen. Once you drag it down, hold and click on the selected area to completely remove the watermark. Repeat it until you are satisfied with the result.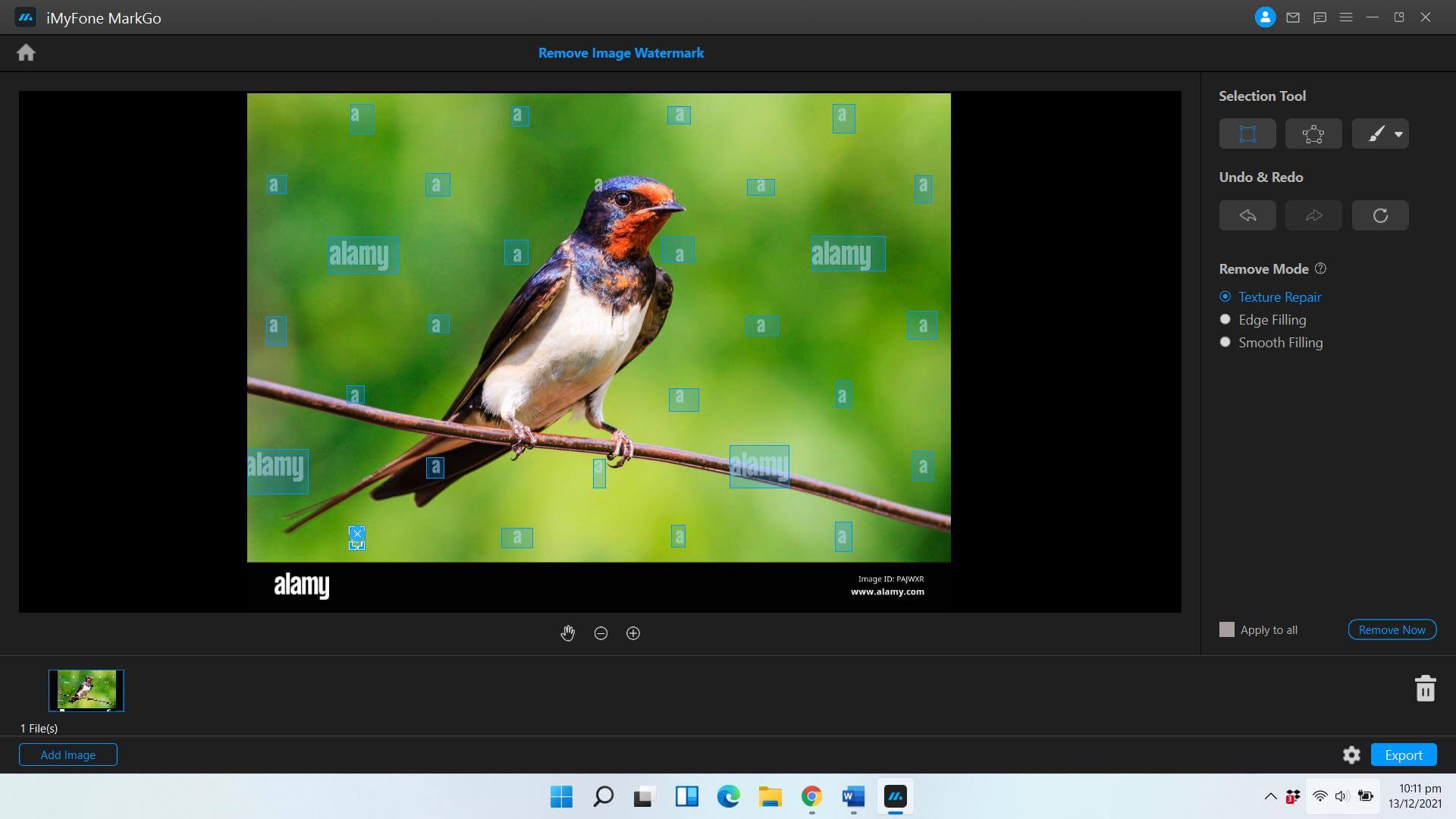 Step 4: Save the export file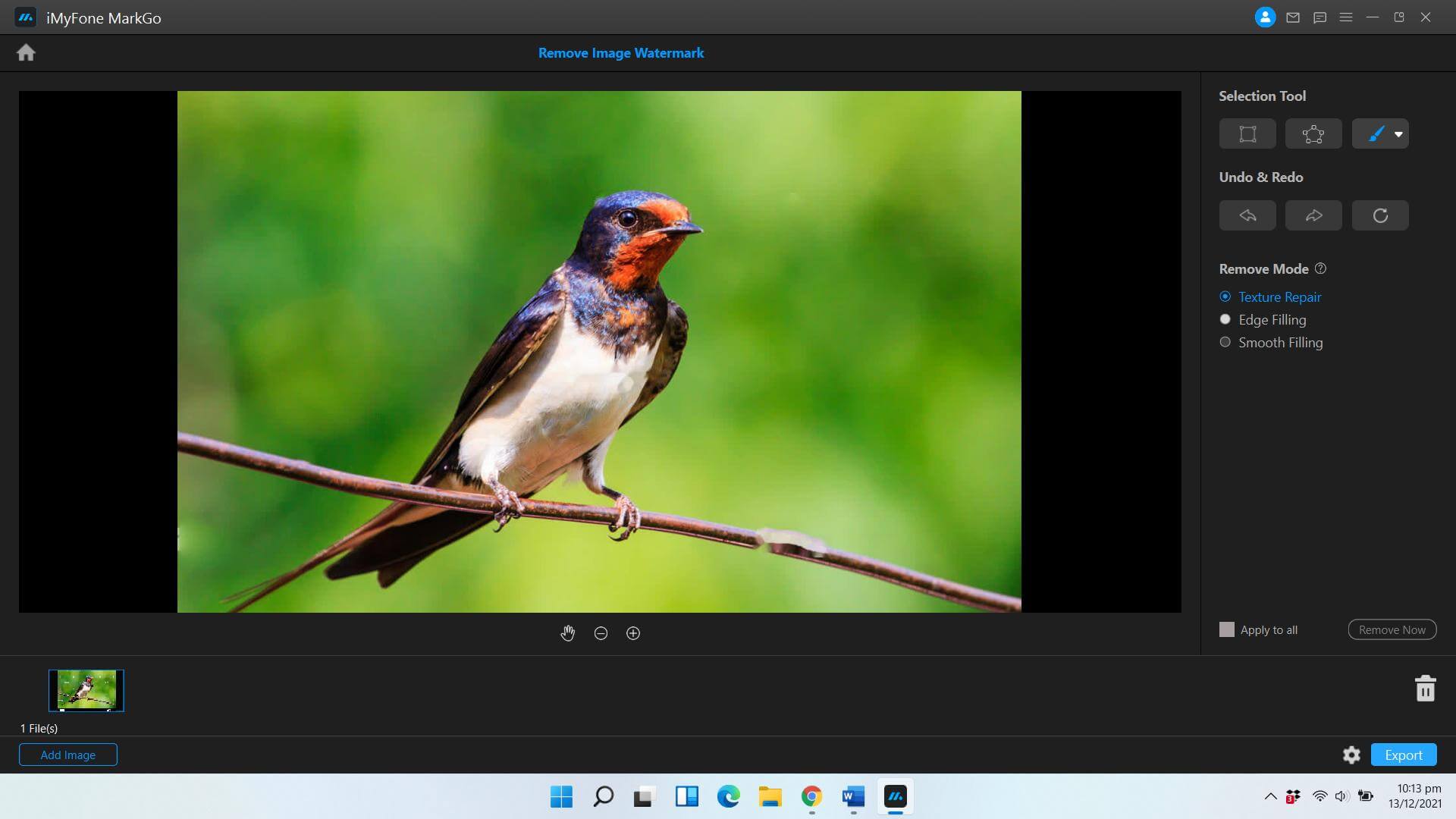 Once you get the desired result, you can save the now-new-media into your gallery by saving it and giving it a new name. You can also share your result on your social platforms if you like.
Part 2. FAQs - How to Remove the Fiverr Watermark for Free
1. Does the Fiverr watermark go away?
Some people think that it is impossible to Fiverr watermark remove, but I guess they haven't used markgo yet. It is the most effective and easiest tool for the removal of watermarks for free, and the good part is that it doesn't even ruin the resolution of the image or the video. Isn't that great? You should check it out; all the details are given above.
2. How does a watermark remover work?
Absolutely yes! But it also depends on the type of product you are using. You should always check for the tool's reliability and its reviews before downloading it. You never know if it is harmful to your device or not, or if it is not free. You should opt for the free tools, as in our case is iMyFone markgo. It is not only free but also the best. You can use it for yourself and tell. All the steps and proper ways for Fiverr watermark removal are given above in part 1.
3. Even though the order marks as completed, the watermark is still there. What should I do?
Whenever the seller gives the product to the buyer, they make sure that the watermark is removed, but it is the Fiverr itself that adds the watermark to ensure safety and ownership as it does not know the deal. But once you have the order completed, it is all yours, and the watermark will be removed automatically. If, on rare occasions, that doesn't happen, you can try to redownload it, and still, it is there, contact Fiverr's customer support. They will surely know how to remove the watermark logo from Fiverr, so no need to worry.
4. Fiverr Order: How to remove the watermark in Photoshop very easily?
If you are looking for ways to remove watermarks in photoshop, then it is quite easy. All you need to do is download photoshop, then import your product into it. Once done, you need to remove the watermark by using the watermark remover named as a magic wand tool. Once you select this tool, zoom in on the area having a watermark and then start clicking on it to remove it. Simple! Once done, you can save your result.
Conclusion
This concludes our article on how to remove watermarks on Fiverr. Hopefully, after all the clear instructions and the best tool, you will not have any problems in the future. There are also some commonly asked questions mentioned in this article so that you can have complete and thorough knowledge of any future problems that may arise while removing watermarks. Still, it is recommended that you use iMyFone MarkGo and see the results yourself. You can have blur-free media without any watermark so that you can own it by using this free and simple tool. Do use it and let us know how your experience was. That's all for now, thank you for reading it till the end!