Naruto is a very famous anime series that is famous worldwide. there is no doubt that the pouplar character belong to Naruto Uzumaki. if i ask who dubs japanese voice of Naruto Uzumaki, you must know the answer, but how about the english?
In this article, we will be talking about who dubs the voice of Naruto Uzumaki and how we can generate his voice using different text-to-speech tools.
Part 1: Who is The Voice for Naruto Uzumaki?
We know that Naruto is a Japanese Anime serial so let us talk about his Japanese voice first. The Japanese voice of Naruto Uzumaki is dubbed by Junko Takeuchi. She is a famous Japanese actor and voice artist who dubs different characters, mostly males with quirky personalities.
Junko Takeuchi has also played different characters, including Takuya Kanbara in Digimon, Metabee in Medabots, and Cure Rouge in Yes! Precure 5 and even Gumball Watterson in The Amazing World of Gumball.
Surprisingly, the person who dubs Naruto Uzumaki in English is also a female. Her name is Maile Flanagan. She is a highly educated individual who graduated from college with a degree in political sciences. Moreover, there have been many more artists who have played Naruto Uzumaki but aren't as famous as these two.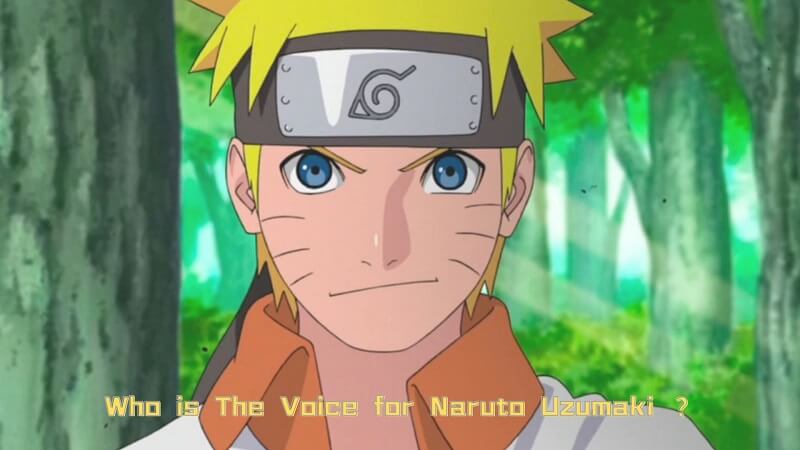 Part 2: Where I Can Get the Voice for Naruto Uzumaki?
If you are looking to get the voice of Naruto Uzumaki using a text-to-speech generator, then you have come to the right place. We will guide you with effective and simple TTS tools that you can use to get the voice of Naruto Uzumaki.
Voxbox is a desktop application you can download and install on your windows computer. It has a simple user interface that attracts the user towards it. Besides being a TTS voice generator, it also has audio recording and editing.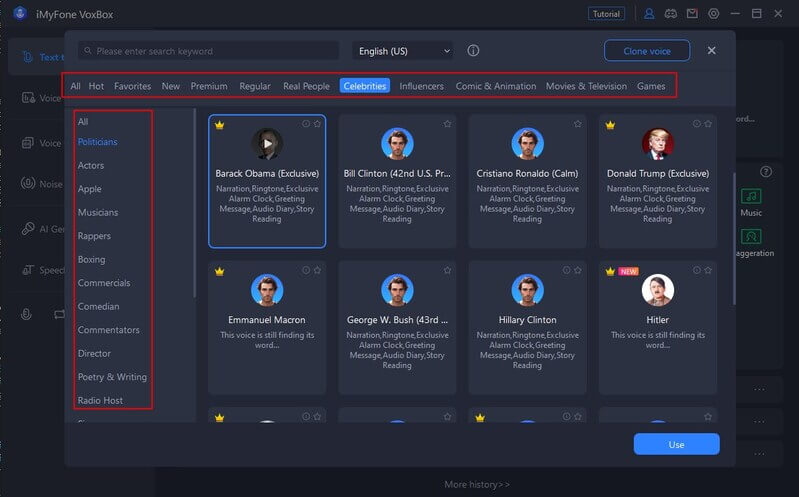 Features:
9 global languages like Spanish, Japanese, french.

3000+ voices like rappers, YouTubers, cartoons, celebrities, etc.

Supported voice record even from platforms like iTunes.

Supported text-to-speech, and 2000 characters limited.

Supported select, cut, trim.

You can export your audio file in different formats using iMyFone VoxBox.
Pros:

It is easy to operate.

Safe and reliable to use.

Privacy of the user is guaranteed.

Supports different audio formats.

Has a wide library to choose a voice from.

Offers everyone a trial to use the tool.

Small in size and doesn't take much space in the computer.

Works offline as well.
Cons:

Currently available only on Windows.
Price:
| Plan | Price |
| --- | --- |
| 1-quarter Plan | $9.99 |
| 1-year Plan | $19.95 |
| Lifetime Plan | $39.95 |
Play.ht is one of the best and most powerful AI-powered TTS voice generators. It is highly efficient and processes the text in no time. You can also use your voice and convert it into any character voice that you want. It has an extensive library along with different languages that you can choose and transform your voice easily.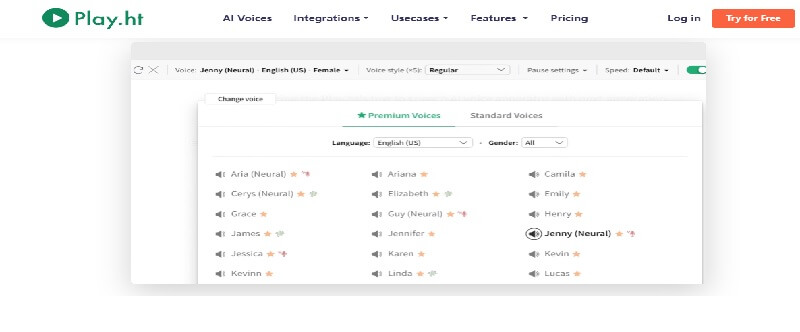 Features:
It has more than 900 voices to choose from.

Includes 142 languages in which you can transform your speech.

Also supports MP3 and WAV formats.

It provides full SSML support.

The user can also convert the audio into different voices.

It also has a Text-to-Speech API to integrate real-time voice transformation.

You can use pitch, fine-tune rate and pause to edit the voice.
Pros:

It has features that work perfectly for commercial use.

Completely safe and reliable website as it has trusted users and companies.

Provides a free trial to all users.

You can also edit your text to audio.

Has a preview mode for the user to listen to and approve.

You can also customize the pronunciations and save them for later use.
Cons:

A little complicated as it is jam-packed with features.

Quite expensive for a TTS voice generator and audio editor.
Price:
| Plan | Price |
| --- | --- |
| Personal Plan | $14.25 / month |
| Professional Plan | $29.25 / month |
| Premium Plan | $74.25 / month |
If you are looking for a tool that specializes in text-speech voice generators, then Murf.ai is the website to go to. It is among the pioneers of voice generators that work on AI. It uses real people's voices and allows you to make different presentations and high-quality audio in minutes.
Murf has been a high-performing website for the year 2022 for three seasons in a row, that is because it is brilliant and effective.

Features:
No matter which voice you need, an educator, author, animator, corporate coach, marketer, or anyone, Murf.ai has it all.

It has a powerful studio that has a wide range of features to create and edit audio files.

You can also preview the output to check how it turned out.

Allows the user to time the audio perfectly by dragging the audio timeline.

You can also create your project by allowing you to import music, video, and image to Murf.ai studio.
Pros:

You can edit the audio using pitch, emphases, speed, and interjections.

Allow you to collaborate with your team.

Converts home recording to voiceovers in seconds.

Safe to use.

It has plenty of demos that you can see and try to do a similar project.

Provides explainer videos to users to make them understand the tool.
Cons:

The trial version has certain restrictions that don't make a good project.
Price:
| Plan | Price |
| --- | --- |
| Free Plan | $0 / month |
| Basic Plan | $19 / month |
| Pro Plan | $39 / month |
Conclusion
In this article, we have focused on the voice of Naruto Uzumaki, who is the leading character of the Japanese Anime series Naruto. This anime series is Japanese by nature but has been dubbed into English as well. Both Japanese and English voices are played by females. However, if you want to generate Naruto Uzumaki's voice using a text-to-speech voice generator, then there are many tools we have mentioned in the article. But the best tool is iMyFone VoxBox. It is fairly simple and more affordable than other tools.