Want to know how to make a funny voice chat on Tiny Tina's Wonderlands? Well, luckily, it is not a hard thing to do.
In this guide, I am explaining which chatting platform you should use and how you can make chats more amusing by using a high-quality voice-changing app.
So, stay till the end. Let's begin!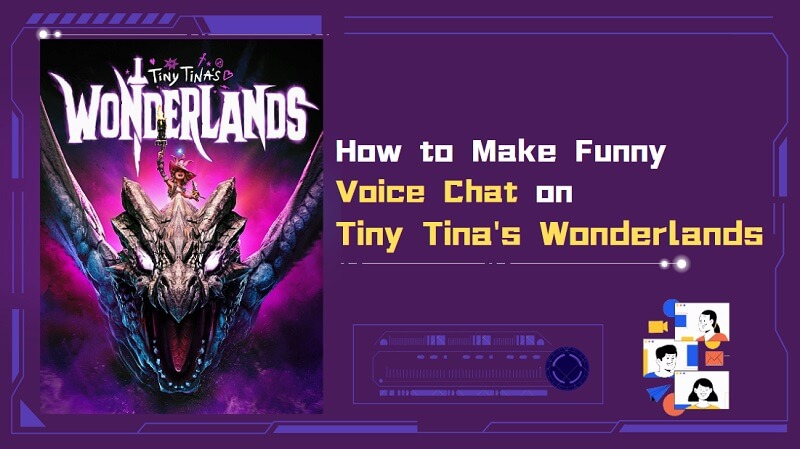 How to Enable Voice Chat on Tiny Tina's Wonderlands?
The Tiny Tina Wonderlands release date was in March 2022, and since then, it has been one of the most talked about games. Even today, people often search about Tina Tina's classes and how they can play the game seamlessly.
That's not it.
The Voice of Tiny Tina is another hot topic about the game. Fans also want to know about Tiny Tina wonderlands voice actors because of how amazing they did their job.
So, who voices Tiny Tina and the other characters?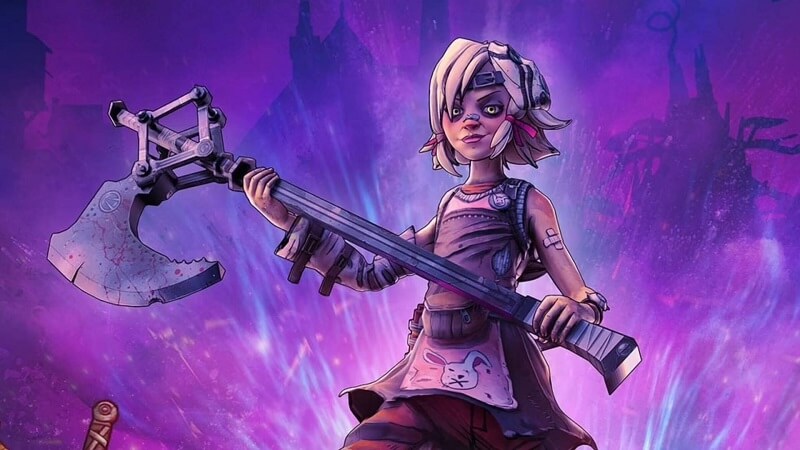 Well, Ashly Burch is the Tiny Tina voice actor. In addition, Will Arnett has voiced Dragon Lord and Wanda Sykes is the voice behind Frette. They did a tremendous job, which is why people try to emulate how they sound.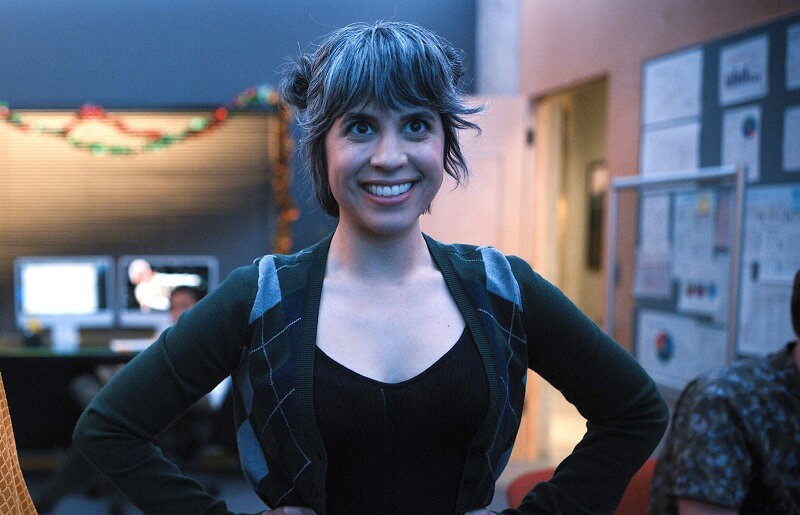 Unfortunately, Tiny Tina's Wonderlands does not provide the feature to use voice chat on PCs. However, if you use a third party, then voice chatting is permissible.
People generally prefer to use Discord as a third party because it is easy to use, and having a chat there is fun.
So, if you also want to have a voice chat on Tiny Tina's Wonderlands, then try Discord.
Step To Enable Discord Voice Chat
Using Discord is really simple. Follow these four steps to enable its voice chat.
Sign up to Discord
Join a voice channel
Click/Tap on the voice channel name on the left side
Start talking
At the bottom left, there will be everything you need. It will show with which channel you are connected. Tap the button next to it and choose disconnect if you want to exit it. Similarly, click on the microphone icon to mute or unmute yourself.
The headphones icon is a Deafen button. If you don't want to know what's happening in the channel, simply click on it.
Moreover, on the left side of the channel name, there is a signal icon. If it is green, it means there are no latency issues. But if it is red, it means there is a connectivity problem.
So, that's all about steps to enable discord voice chat and how to use it.
If you want to add more excitement during the voice chat, then the best way to do this is to use a voice changer. It will let you change your voice, which you can use to prank others and eventually have fun.
The problem begins when you have to download a voice-changing app. It is because most of them are not good, which can cause embarrassment for you if you try to use them for pranking.
Worry No more. There is now a top-quality voice changer for everyone!
Best Voice Changer for Tiny Tina's Wonderlands
MagicMic Voice Changer
There are dozens of voice-changing apps available. But the best one anyone can download is MagicMic. Why? Continue reading to find out.
MagicMic is a perfect voice-changing app for Discord that you can use without any problem. It is because it has a simple interface, so it is really easy to use this app. But there's much more to it.
In addition to being easy for everyone, MagicMic is full of top-notch features.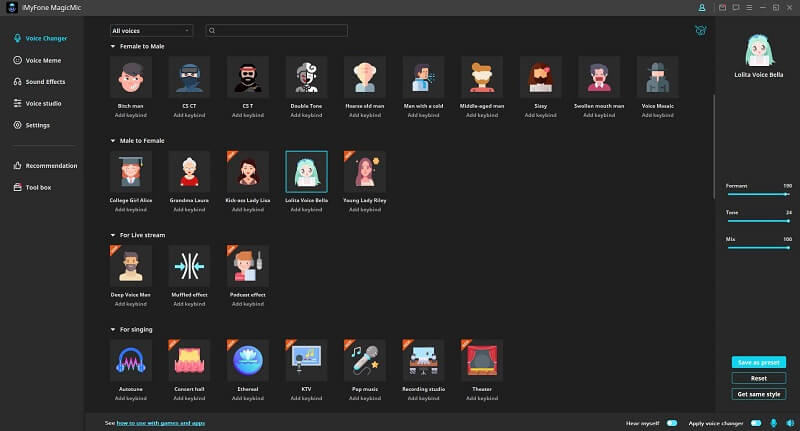 Features:
It has more than 100 voice filters to choose from.

You can have more than 600 sound effects for having fun.

MagicMic also offers 150+ voice memes to take the pranks to the next level.

You can use it with almost every online game you play.

MagicMic is also a perfect tool to connect with online chatting platforms like Discord.
Hot Voices on MagicMic Voice Changer
Steps To Change Voice on Discord
To change your voice on Discord using MagicMic, follow these steps:
Step 1: First, download MagicMic. Install and then open it.
Step 2: Next, choose the correct settings to proceed forward. In the Output, select Headphones. In the Input, choose Microphone.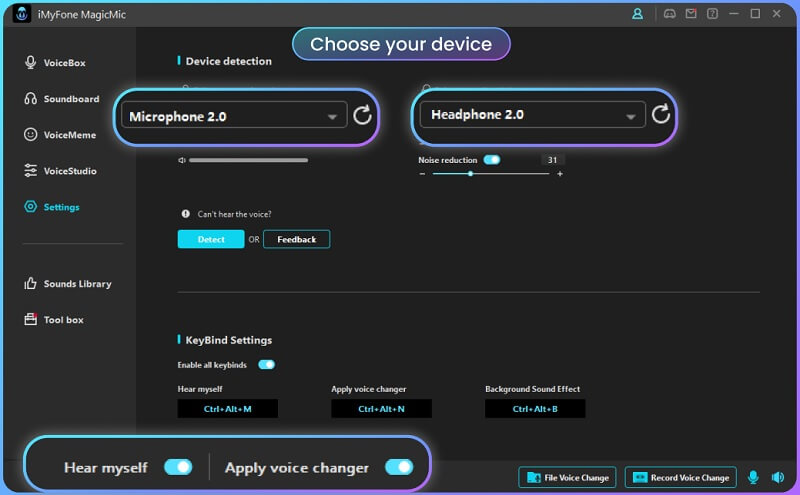 Step 3: Go to Discord's Setting. Open the Voice & Video and then select Microphone (Voice Changer Virtual Audio Device (WDM) in the Input device bar.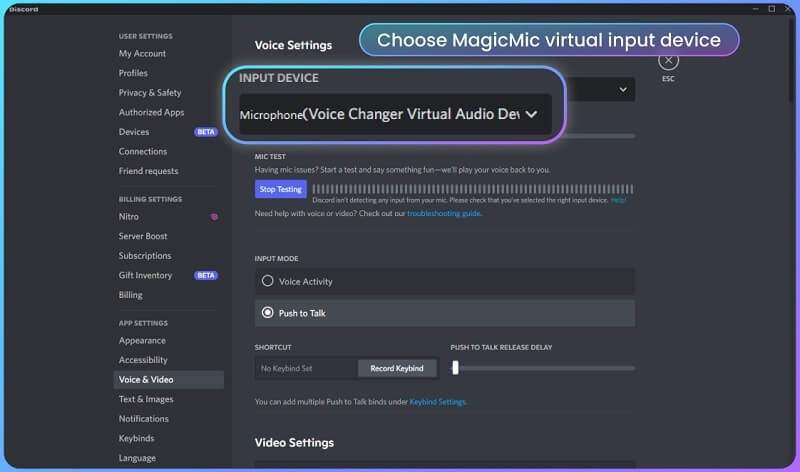 Step 4: Open the MagicMic app again. Choose from any voice/sound you like and then start using it to send messages or have a live call at Discord. It's that simple.
Video Guide About MagicMic Voice Changer for Tiny Tina's Wonderlands
Final Words
All-Inclusive, it is better to use Discord to have a funny chat on Tiny Tina's Wonderlands. But to have even more fun, you should use a top-quality voice changer that offers the best features. Out of all, the one that people are now preferring to use is MagicMic.
It is because this voice-changing app lets people choose from 600+ sound effects, 100+ voice filters, and 150+ voice memes. Furthermore, it has an easy-to-understand interface, so you can use it easily without any hassle.
Plus, you can either use MagicMic in real-time or use it with other programs to make voice notes fun and humorous.
So, download MagicMic right now!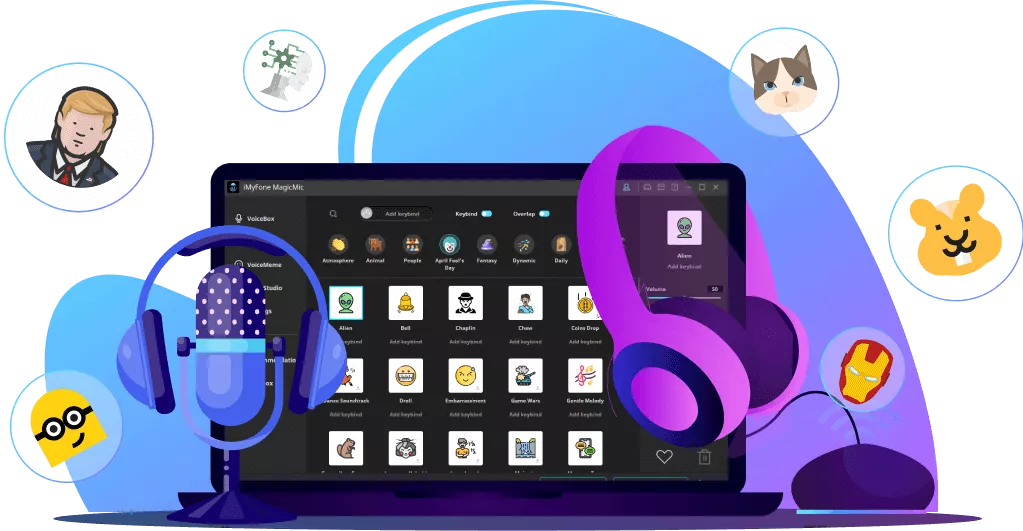 125+ Voice effects for one-click voice changing in real-time.
Huge library with 400+ Voice Effects and 150+ Voice Memes.
Sound emulator in games, live, chatting, online classes, and more.
Voice recording and audio voice changing is supported.
Voice studio lets you create any voice you like.