Tiktok has become one of the biggest social sites that allow its users to make videos and display them on a global scale. There are more than a few examples of people who have got fame with the use of this application. However the common of the viral video is the creativity of the video.
One of the best ways to get viral on this platform is to upload videos by combining the sounds of two different soundtracks into one and making something new using your own creativity. In this article, we will reveal how to combine sounds or add two sounds on Tiktok.
Part 1: Step by Step Guide on How to Combine Sounds on TikTok
In this part, we will go through some of the popular methods that are used to combine different soundtracks on TikTok. These soundtracks can be anything from a simple recording to international hit songs. Follow these steps to clearly understand the procedure of combining different sounds on TikTok.
Bonus Tips:
Quickly Combine and add multiple sounds on TikTok with the tools-iMyFone Filme. Make your viral video now.
Special offer that can free try the resoureces for paid. Download it for trying it out!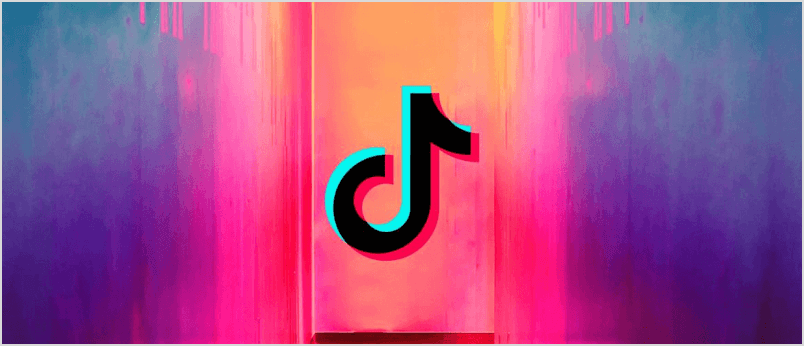 Step 1: Screen-record the videos you like. Combine videos in your photos.
Step 2: Launch TikTok and tap the + icon in the middle of the screen.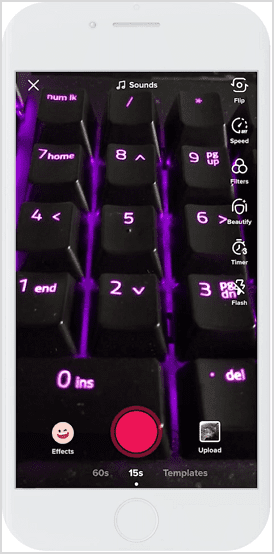 Step 3: Upload the clip that you combined your songs in and tap Next.
Step 4: Post this clip privately since you only use it as your audio. To do that, tap on Who can view this video, then tap on Private.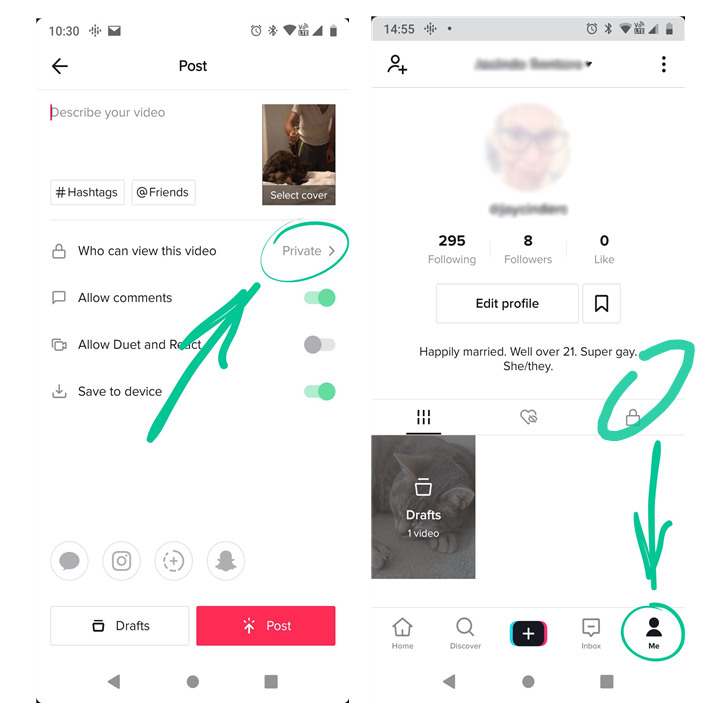 Step 5: Go back to your Profile by tapping on the Me icon in the bottom right corner of the screen. And top on Padlock icon.
Step 6: You can either use this sound directly or add it to favourites for storage.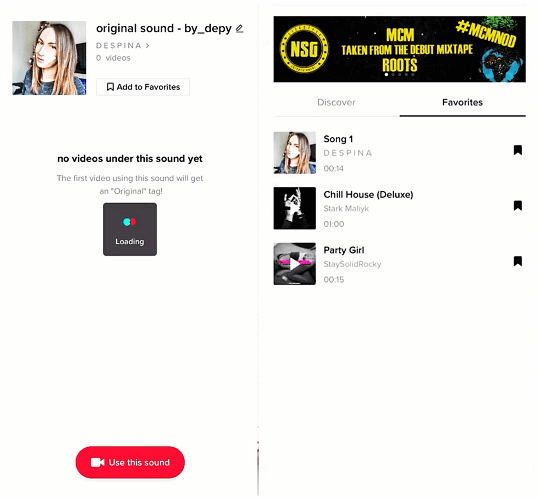 Step 7: Now, you can find your combined audio in your favourites, which can be used when you edit a TikTok video.
Pros:

It is fairly simple to use, and anyone with basic knowledge of technology can use this method.

You can combine everything on TikTok, which is handy and time-saving.
Cons:

You need to follow quite some steps to combine music.

You need to prepare the video file first before processing the video.
Final Verdict
Although this method requires the minimum use of software and other application, it can be complicated for some who pursue simplicity. You may go through hectic process that can be made easy by using applications such as InShot Video Editor and iMyFone Filme. This software saves you the trouble of merging the audio file first, which can be hectic for a newbie.
Part 2: All-in-One Free Software to Add Multiple Sounds for TikTok (Windows & Mac)
If you are a PC or a Mac user, you might face some problems trying to edit videos on your phone but don't worry, there is a solution to everything. Consider using the iMyFone Fime software on your desktop or Mac. Let's review some features of this software to get a general overview to get an idea of what this software has to offer.
It allows you to create cinematic titles and texts with various colors and styles.
Adds transitions and effects to your videos. 160+ effects and 20+ different themes for fast video modes.
50+ Free music and sound effects provided. Merge different soundtracks into one using this editor.
Add filters and animations to your content.
Now let us go through some of the main pros and cons of this software.
Pros:

It gives you complete control during the editing of your videos.

It  is simple and easy to use.

It is highly time-saving and professional editing software.
Cons:

Some basic knowledge of editing is required to use this software.
How to Combine Sounds using iMyFone Filme (Windows&Mac)
Step 1: Open the software and drop it into the media library or import the required video you want to combine music in.
Step 2: You will see the imported files in My Media. Moreover, you can use the preview window to get the real-time edited results of your video.
Step 3: In the toolbar, you can use different options to cut or trim your video. After selecting the video, drag it into the timeline to start editing.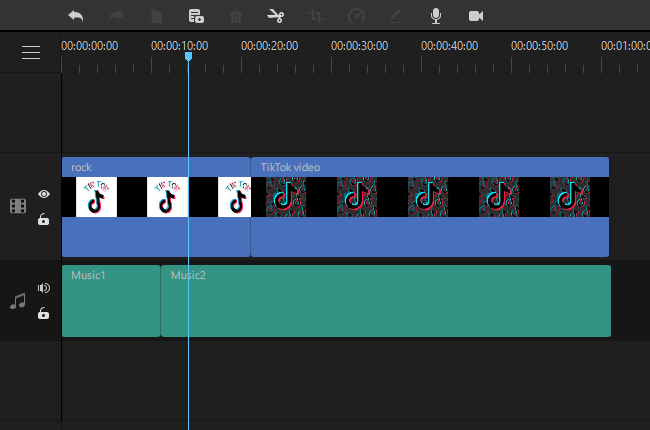 Step 4: Having moved videos to the timeline, you now need to import the audio files and drag them to the timeline. You can not only mute the original sound of the video and use other music tracks, but also directly record the sound from the microphone and use it in the video. Click on the microphone icon over the timeline to record audio.
Step 5: Now you've made a rock TikTok with combined music! Export it and share! These are all the steps that you need to edit your masterpiece for a viral TikTok video.
Part 3: Alternative App to Combine Sounds for TikTok (iOS and Android)
The easiest method to combine different sounds for your video is using the software. This will not only make it an easy process but also less time-consuming. One such software is InShot Video Editor. To understand what this software does, consider the following features of this application.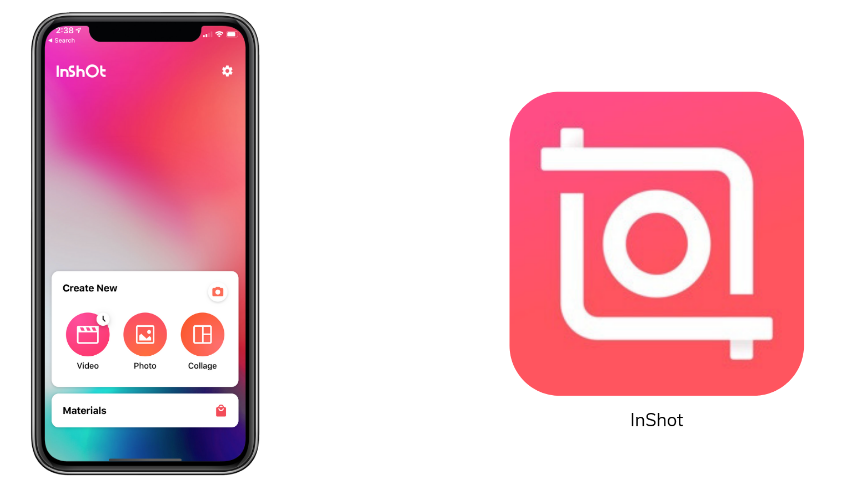 Key Features:

It has a minimalist interface with simple and easy-to-use tools.
You can select a different filter, effects, and several other features to edit your video.
You can manipulate the video as well as the audio of the video as much as you like to make your masterpiece.
There are several options like crop, rotating, reversing the video, or freezing it.
Now that you understand the features that this software offers let's go through some of the pros and cons of this application.
Pros:

It is very easy to use and learn with tons of fashionable options.

It is very less time-consuming and gives you total control over the editing of the video.

It has a user-friendly interface that is up-to-date and cool.
Cons:

Watermark is present in the free version of this application.

Limited functions compared to software on desktop.
How to Combine Sounds on InShot Video Editor
Step 1: Select the video option from the homepage of this application to begin editing your video.
Step 2: After selecting the video, you will move to the next page. Select any filter that you want to apply to the video or any other changes such as tests and stickers. You can also trim the video however you like before this step.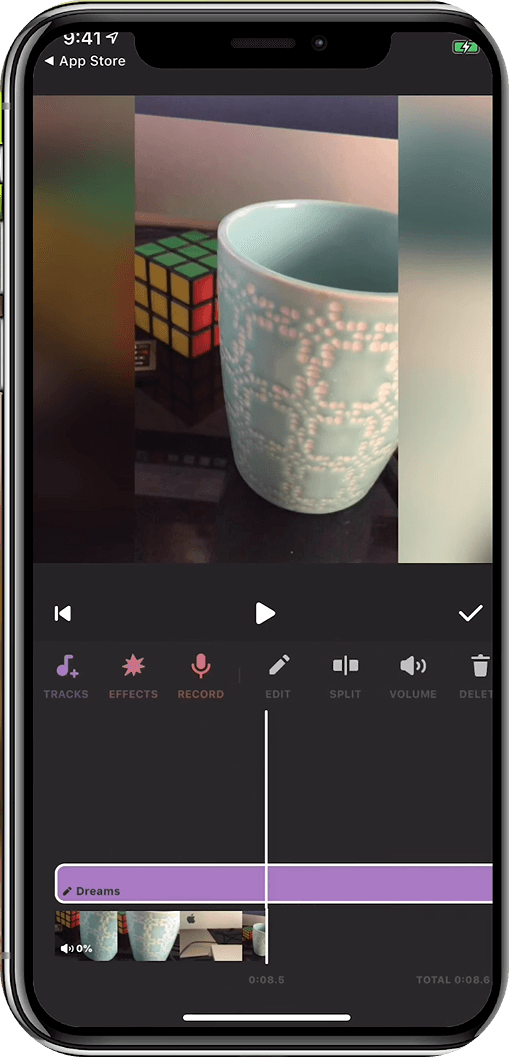 Step 3: Touch the sounds options from the interface bar and then select your phone's library. From there, select the audio that you want to enter in the clip. After entering the audio in the clip, you can manipulate the audio file and trim it to fit any part of the video that you like.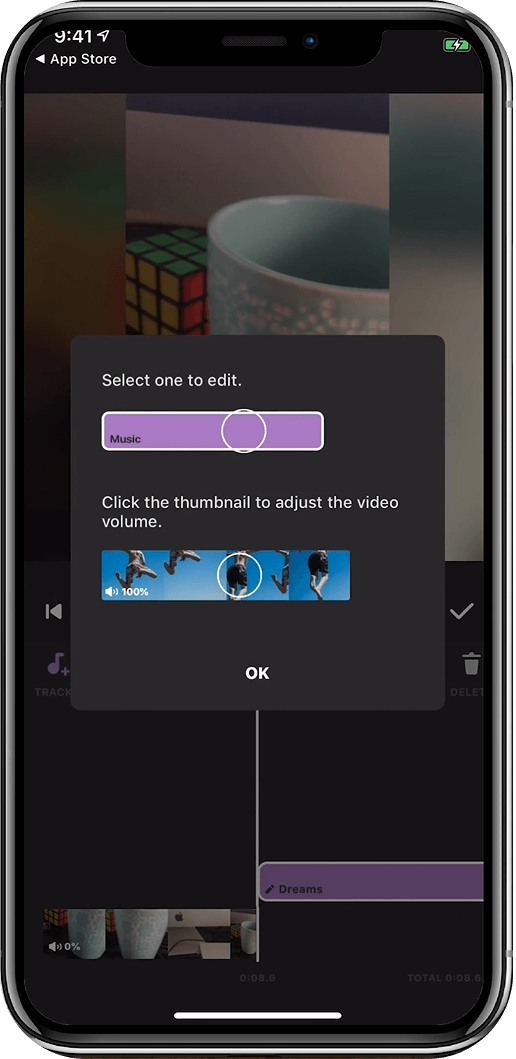 Step 4: Add any other audio file that you want, and then follow the same steps as mentioned above to manipulate it in the application. You can edit any added track in the video and can even combine more than two audio tracks.
Part 4: 6 Tips on How to Combine Sounds on TikTok and Go Viral
If you're new to TikTok or even if you're a talented creator waiting to go viral, these tips might help you get viral faster and even grow to be a Influencer who makes money from TikTok. Follow these tips to get the attention and recognition that you desire.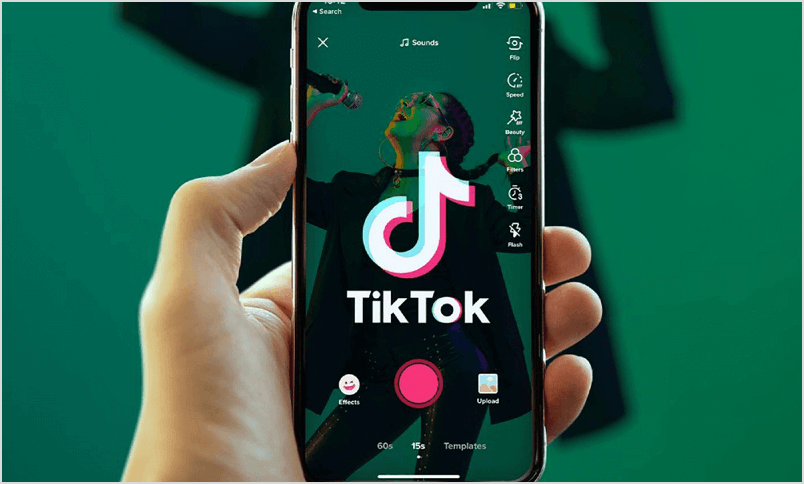 1. Use an Attractive Song in the Beginning
When you record a video, keep the start of the video as interesting as possible. Use an attractive song in the beginning. You can follow the popular trends if you need a hint of what's happening around you.
2. Take Small Fragments of a Song
Do not combine whole songs in your video. Take small fragments of the songs to use in your video and make sure that the video compliments the songs used.
3. Record Your Own Voice
Record your own voice and mix it with a song to grab some extra attention from your fans.
4. Keep It Short
Keep the video short. People can become bored with long videos so keep it short.
5. Be a Story-teller
Tell a story to your audience in the video and make them feel the story by manipulating the sounds of the video. Add some texts and subtitles to better illustrate your story if necessary.
6. Follow the Trends with Valuable Content
Make the video as informative and trending as possible. People follow trends, and so should you. This will help you go viral in a matter of minutes.
Follow these tips and make a general trend between your videos that covey a message that you want to send to the people when you get famous. The video can be about anything such as funny, informative, poetry or solely based on personal experiences.
Final Words
Million of videos are uploaded by people from all over the world on TikTok every day, but only a small percent of them get viral and recognized by the TikTok community. So try the special tools and the way to create the combined sound on tiktok with iMyFone Filme now.