Discover how to embody the iconic Rick Grimes voice from The Walking Dead using the innovative Rick Grimes Voice Changer. This article explores the process of generating Rick Grimes AI voice with the MagicMic AI Voice Changer, providing an immersive experience for fans and enthusiasts.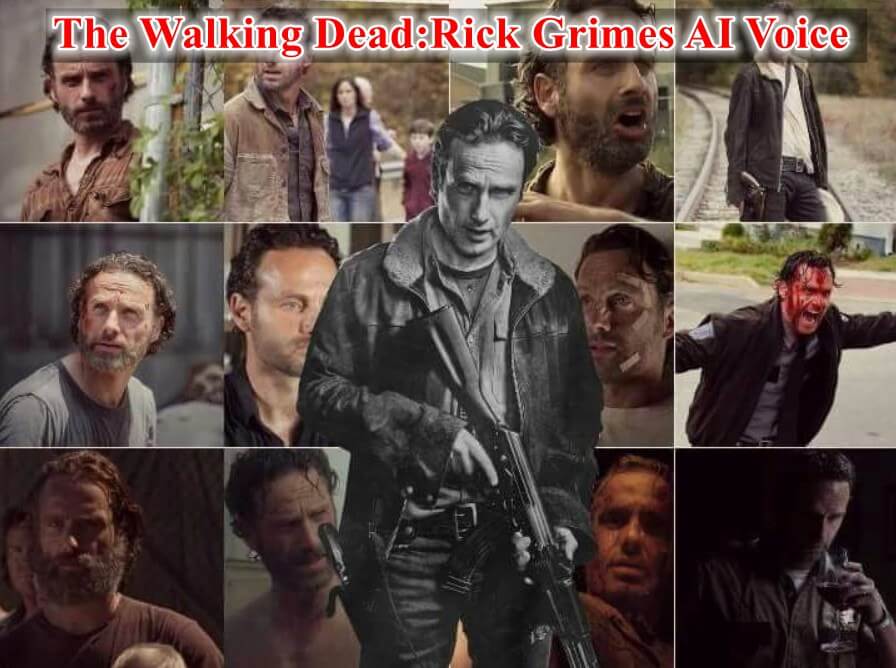 Part 1: Who is Rick Grimes?
Rick Grimes, portrayed by Andrew Lincoln, is the resilient protagonist in the post-apocalyptic world of The Walking Dead. Created by Robert Kirkman and Tony Moore, Rick's journey begins when he awakens from a coma to find a world overrun by reanimated humans, known as "walkers."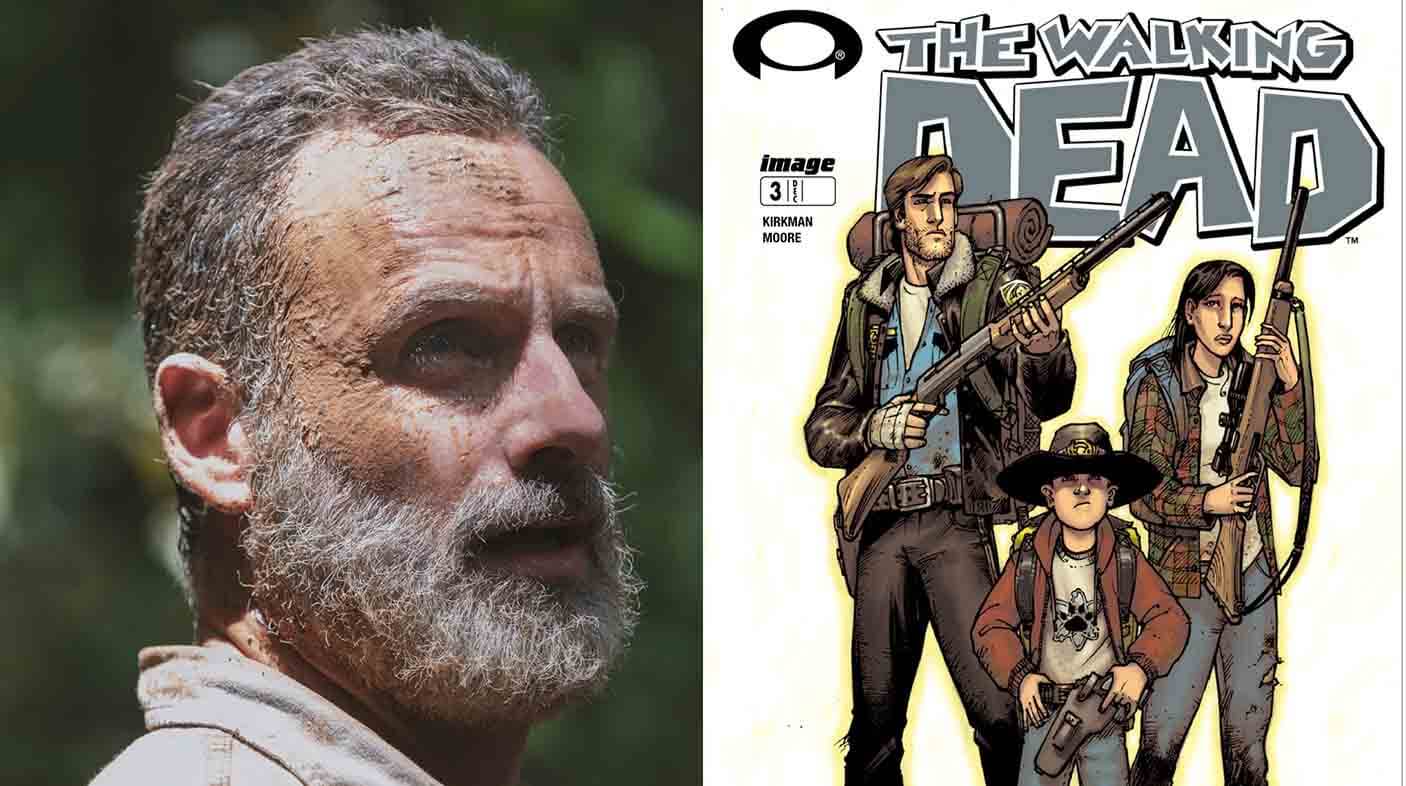 In both the comic book series and television adaptation, Rick becomes the leader of a group, constantly tested by moral dilemmas while protecting his family and friends. Over time, his moral compass wavers due to conflicts with other survivors. Despite the challenges, Rick strives to maintain his humanity and serves as an embodiment of moral codes and values. Andrew Lincoln's remarkable portrayal of Rick has garnered critical acclaim, earning him prestigious awards for his compelling performance.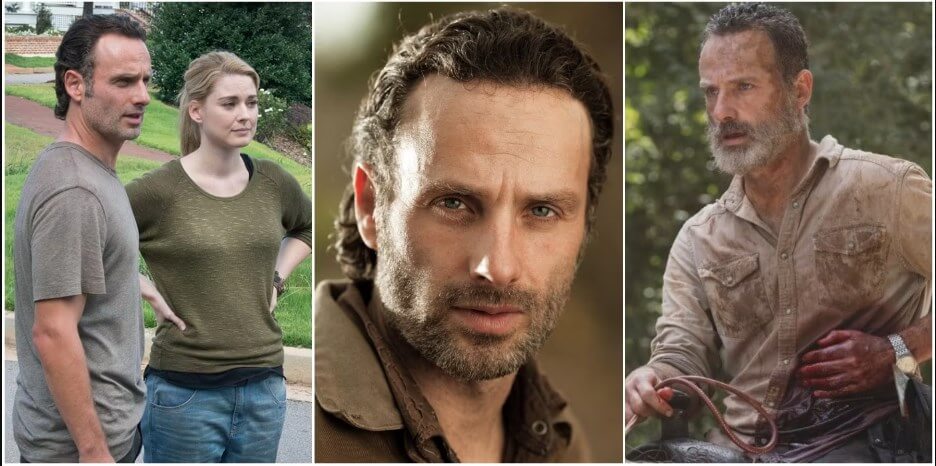 Part 2: Who Plays Rick Grimes?
Andrew Lincoln, born Andrew James Clutterbuck, is an accomplished English actor known for his diverse roles.it was his portrayal of Rick Grimes in the AMC series The Walking Dead that propelled him to widespread recognition.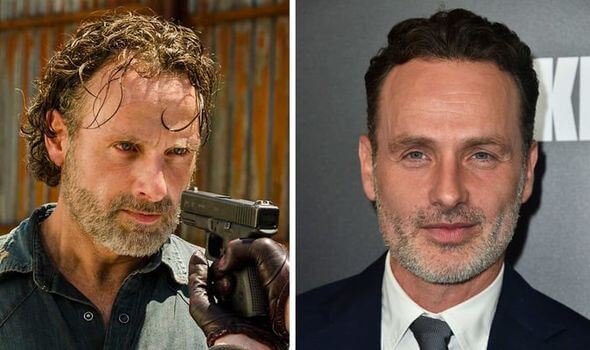 For his compelling portrayal, Lincoln received the Saturn Award for Best Actor on Television in 2015 and 2017. Although he departed the show in 2018, he made a cameo appearance as Rick in the series finale and is slated to reprise the role in an upcoming spinoff set to premiere in 2024.
Part 3: How to Generate Walter White AI Voice with MagicMic AI Voice Changer?
Unlock the Secrets of Rick Grimes's Iconic Voice with MagicMic AI Voice Changer. Explore the revolutionary capabilities of this advanced tool that harnesses state-of-the-art technology to seamlessly emulate Rick Grimes's distinctive voice.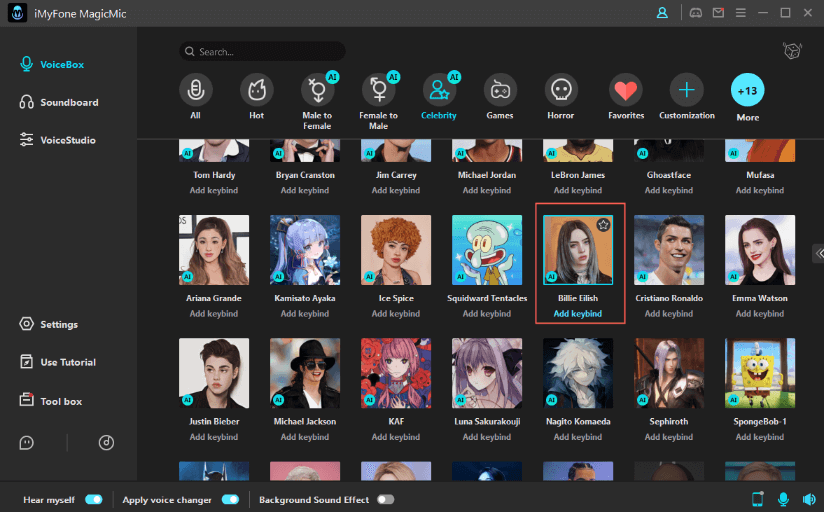 Key features of MagicMic
Walter White AI Voice
Access over 225 captivating voice filters, including Rick Grimes,Walter White,Britney Spears, Dua Lipa, Drake,Kanye, and more, for incredible on-the-fly voice transformations.

Extensive library of 600+ voice effects and 200+ voice memes.

Integrated sound emulator for immersive audio experiences.

Effortless voice recording and customization.

Voice Custom feature for one-click creation of unique voices.

Versatile voice-changing capabilities for limitless entertainment.
Steps to Get MagicMic Rick Grimes Ai Voice:
Step1: Download MagicMic and follow the installation instructions.
Step2:To get started, designate your primary microphone as the input source. Activate the "Apply Voice Changer" and "Hear Myself" settings. In your preferred application, select "Microphone (Voice Changer Virtual Audio Device)" as the input device for seamless integration.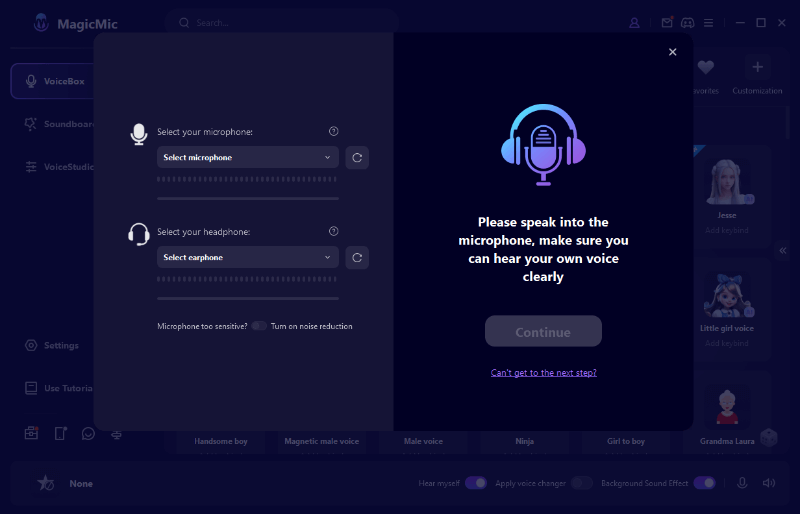 Step3: Choose "Rick Grimes" from a wide variety of voice options within MagicMic.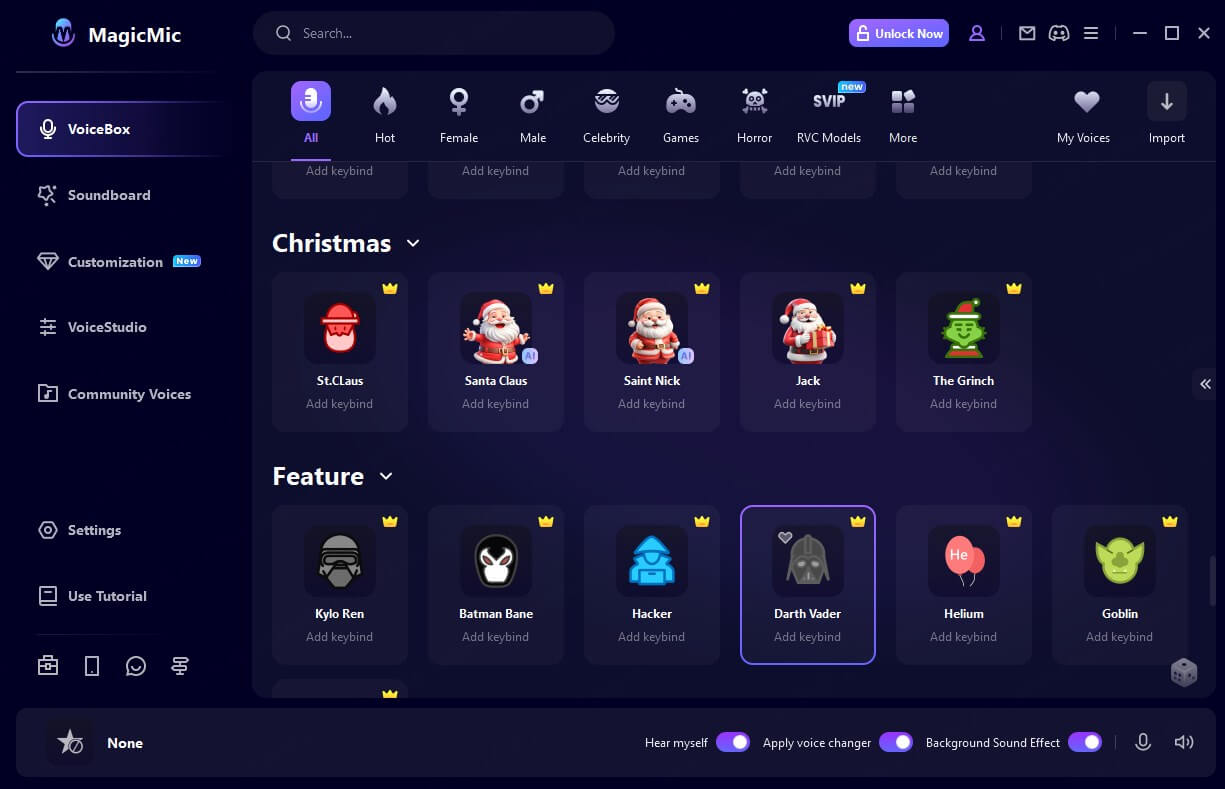 Step4: You can also customize the Rick Grimes sound effect or other voice by the step below. Get ready to enjoy your transformed voice with MagicMic's powerful voice changer capabilities.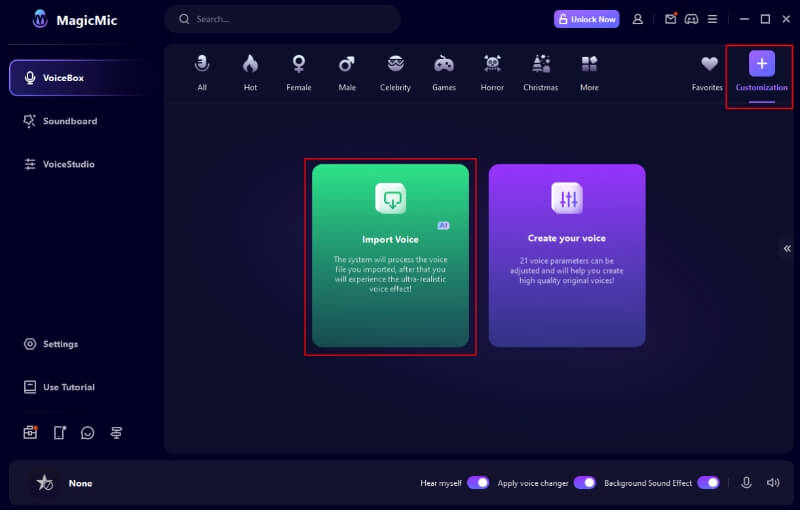 Watch the Video Below to Know More About
Rick Grimes Voice Changer
Part 4: FAQs about Rick Grimes AI Voice
1.What is the best Rick Grimes voice changer ?
Enhance your Rick Grimes content with MagicMic, the ultimateAI voice changer for effortless transformations. Tailored for fans of The Walking Dead, YouTube creators, and vloggers, this remarkable tool provides a user-friendly interface and a diverse selection of effects. Streamline the process of creating captivating voiceovers and unleash your creative potential with MagicMic.
2.What Happened to Rick Grimes?
Milton is arrested but freed by Rick. However, Rick is later killed by Sebastian, Pamela's son. Carl is forced to kill reanimated Rick. Despite his death, Rick is revered as a heroic leader in the Commonwealth.
3. Is Rick returning to The Walking Dead?
The epic love story of Rick and Michonne continues in 2024 with the spinoff series, Summit (working title). AMC has replaced the planned movie trilogy with this series, building anticipation for their reunion after leaving The Walking Dead. Fans eagerly await to discover what transpired since their departures in seasons 9 and 10.
Conclusion
Concluding remarks highlighting the significance of the Rick Grimes Voice Changer and its ability to enhance the fan experience, empowering users to embody the iconic character's voice and immerse themselves further into The Walking Dead universe. Unleash your inner Rick Grimes and embark on a transformative vocal journey.Get Rick Grimes Voice today!(use MagicMic)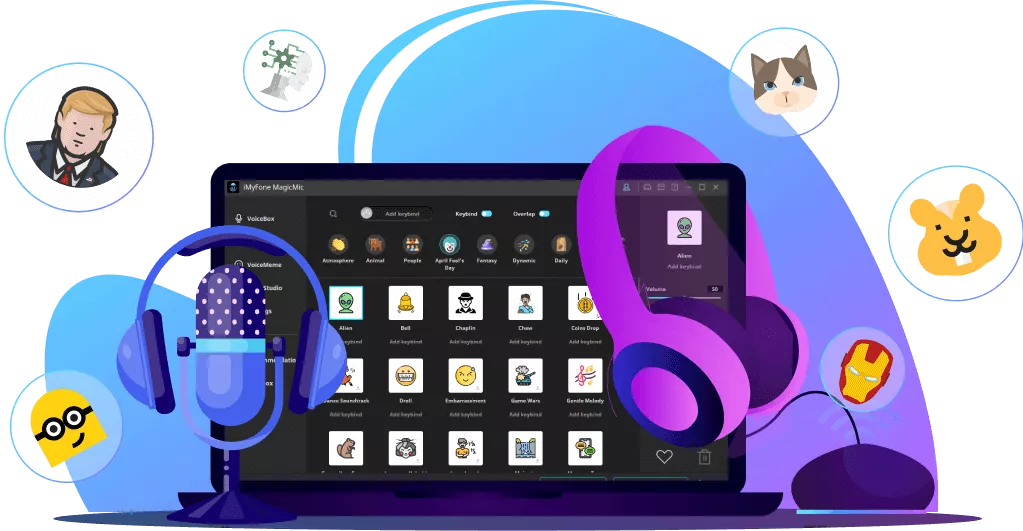 225+ Voice effects for one-click voice changing in real-time.
Huge library with 600+ Voice Effects and 200+ Voice Memes.
Sound emulator in games, live, chatting, online classes, and more.
Voice recording and audio voice changing is supported.
Voice studio lets you create any voice you like.