Orcs, iconic from Lord of the Rings to World of Warcraft, emanate warrior spirit. Their distinct cocky tone, loaded with harsh consonants, exudes fear and honor. Modern voice changers unleash this captivating Orc voice on gaming and chats.
Convert text or audio into the renowned Orc timbre, perfect for character roles, content creation, and online presence. Delve into the top 3 Orc voice changers to seize this unique power.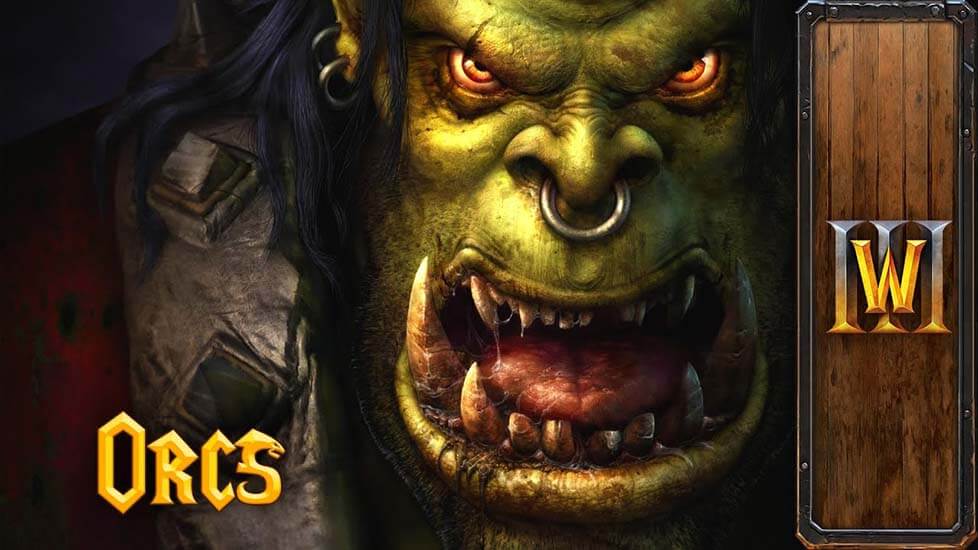 Part 1: Get Orc AI Voice - Top 4 Orc Voice Changer Recommended
Emulating an Orc's sound requires precision. To master the Orc voice, opt for a premium voice changer with impeccable accuracy. Discover the leading 4 Orc voice changers for 2023.
| | MagicMic | Clownfish | Voxal |
| --- | --- | --- | --- |
| Voice filters | 250+ | 14+ | 15+ |
| Price | Free | Free | Paid |
| Custom voice | Available | Available | N/A |
| Recommend level | | | |
Our top choice for achieving an Orc voice is MagicMic AI voice changer. This all-inclusive tool offers seamless online and offline conversion.
The resulting sound boasts studio quality, free from distortions. Its editing features grant control over pitch, volume, timber, and background sounds.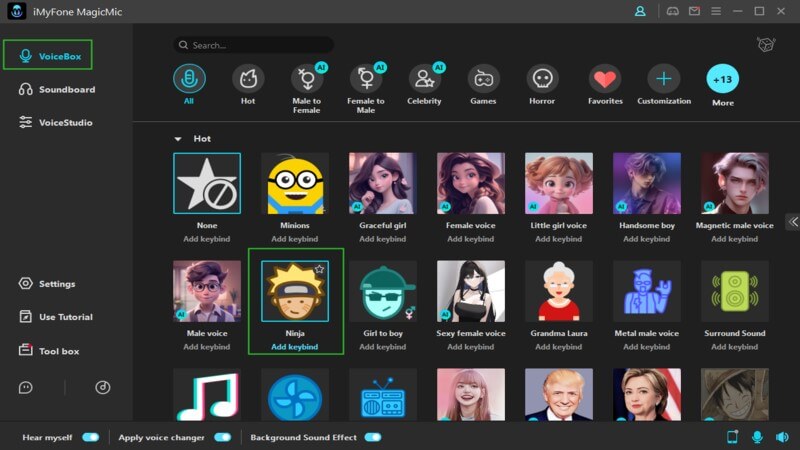 Featuring an extensive voice library, the tool includes popular options like Orc, boy to girl, female to male, and mini robot voices. Customizable sounds can also be added. MagicMic's compatibility extends to over 200 major games and 50+ social media applications, setting it apart with remarkable versatility.
Pros:

A large library of voice filters - more than 225 voices are available in this fantastic app, including Orc, Elsa, Goku, Luffy,Nami, Spongebob and more anime voice.

You can use its 600+ soundboards and make memes or talk like Goku voice actor dub when playing games, chatting with friends, or live-streaming gaming.

Keybind your favorite voiceovers and change them on the go.

Supports Windows PCs and laptops plus is also available on Mac.

Voice Custom for unique voice making in 1 click.
Cons:

New product in the market.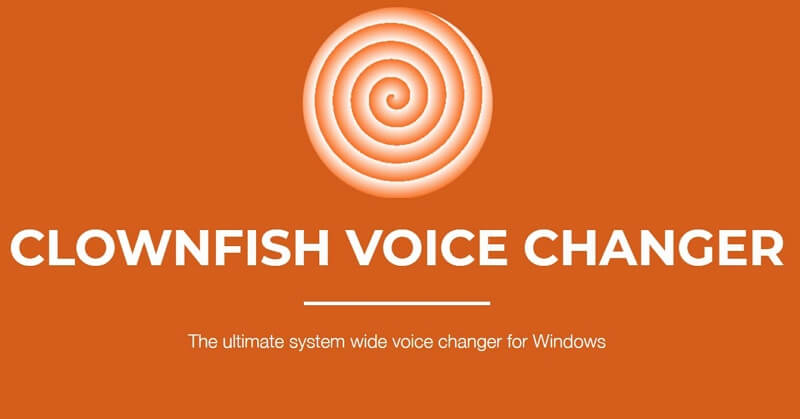 Clownfish Voice Changer, though compact, proves highly efficient in producing authentic Orc voices. This tool adeptly transforms both text and vocal inputs.
It boasts a selection of 13+ unique voices, including Orc, Robot, Alien, and more. A random pitch option adds further diversity to the range, making it a valuable asset for creating captivating Orc voices.
Pros:

High-quality audio output.

User-friendly interface.

No need for premium subscription.
Cons:

Absence of voice editing functionalities.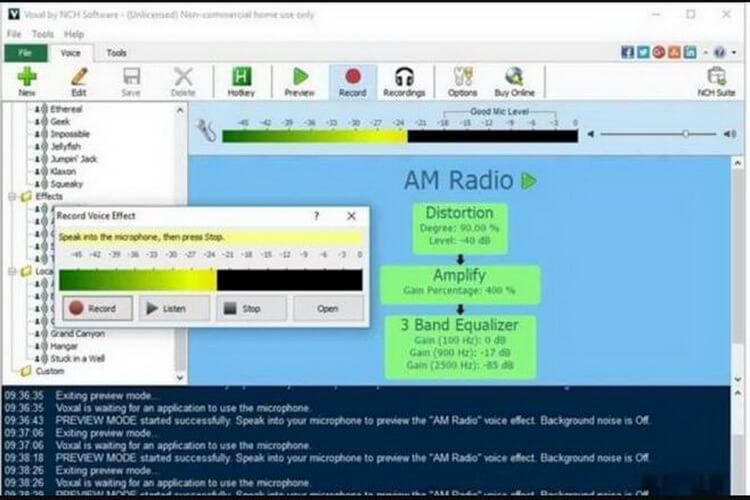 Voxal Voice Changer alters your voice to Orc-like tones by adjusting amplitude, distortion, and pitch. With a diverse voice library and the ability to craft custom character voices, it's an excellent tool.
This real-time voice effect software works well with games like CGO, World of Warcraft, and communication apps such as Skype.
Pros:

Authentic Sound Quality.

User-Friendly Interface.

Minimal CPU Storage Usage.
Cons:

Selective Audio File Compatibility.
Part 2: How to Talk Like an Orc with MagicMic Orc Voice Changer
Having previously endorsed MagicMic as the top voice changer for 2023, let's now delve into using it to achieve the Orc voice.
How to get Orc AI voice?
Here's a straightforward 4-step guide:
Step 1: Download and Launch
Install MagicMic software, log in to your account.
Step 2: Configure Input and Program Settings
Choose your main microphone as input, enable "Apply Voice Changer," activate "Hear Myself."
Step 3: Select the MagicMic Virtual Audio Device
Select Virtual Audio Device as input in your preferred app for seamless voice modification.
Step 4: Choose Voiceor CreateAI Voice
Explore effects , assign keybinds, create personalized AI voices, such as Orc AI voice, Stan Marsh, Kyle Broflovski, Kenny McCormick and others.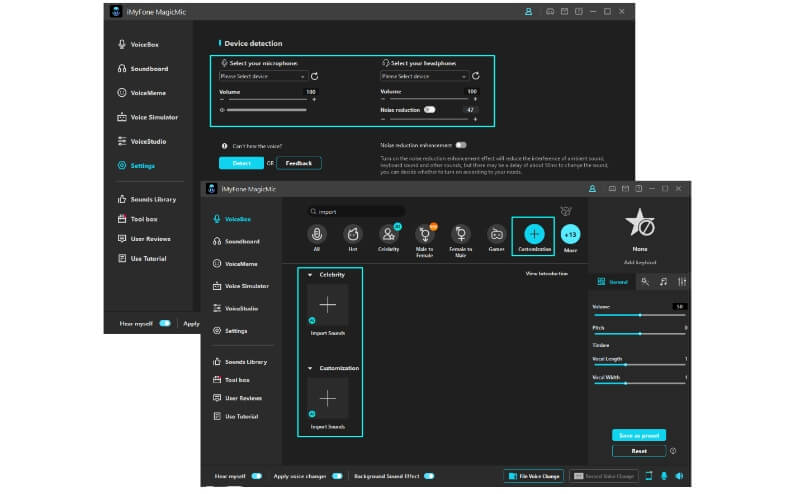 Video Guide About MagicMic Orc AI Voice Generator
Part3: FAQs about Orc AI Voice
What is Orc AI Voice?
Orc AI Voice refers to the ability of artificial intelligence technology to replicate the distinct vocal characteristics and tone of Orcs, a fictional warrior race, in various media content.
Is the Orc language real?
No, the Orc language is not real. Orcs are fictional beings found in various forms of media such as films, books, and games. Their language, known as Orcish, is a constructed and imaginary language inspired by elements of older human and elvish languages. It doesn't exist in the real world.
Where can I use Orc AI Voice?
You can use Orc AI Voice in a variety of applications, including gaming, content creation, voiceovers, and more. It's particularly popular among fans of fantasy genres and role-playing games.
Final words
For Lord of the Rings and Warcraft fans, the distinctive Orc voice evokes nostalgia and captures attention. Elevate content, marketing, and fun with this unique tone.
Explore the three best Orc voice changers, covering URLs, introductions, interfaces, compatibility, features, and pricing. MagicMic leads the pack. Download now for authentic Orc voice modulation and captivate your audience.Alter your voice immediately(use MagicMic)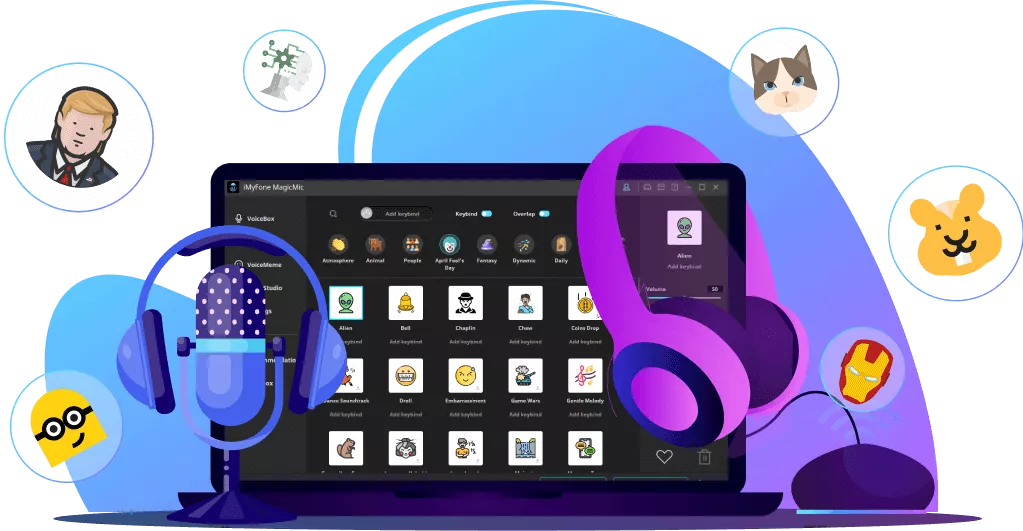 250+ Voice effects for one-click voice changing in real-time.
Huge library with 600+ Voice Effects and 200+ Voice Memes.
Sound emulator in games, live, chatting, online classes, and more.
Voice recording and audio voice changing is supported.
Voice studio lets you create any voice you like.