Are you a fan of Matthew McConaughey's captivating voice and looking to add a touch of Hollywood magic to your own audio recordings or live streams? Look no further! In this article, we'll explore the exciting world of Matthew McConaughey AI voice that allow you to transform your voice into the iconic Texan drawl of Matthew McConaughey. Whether you're an entertainment enthusiast, a social media influencer, or a gamer, these innovative tools will surely elevate your audio experience and delight your audience.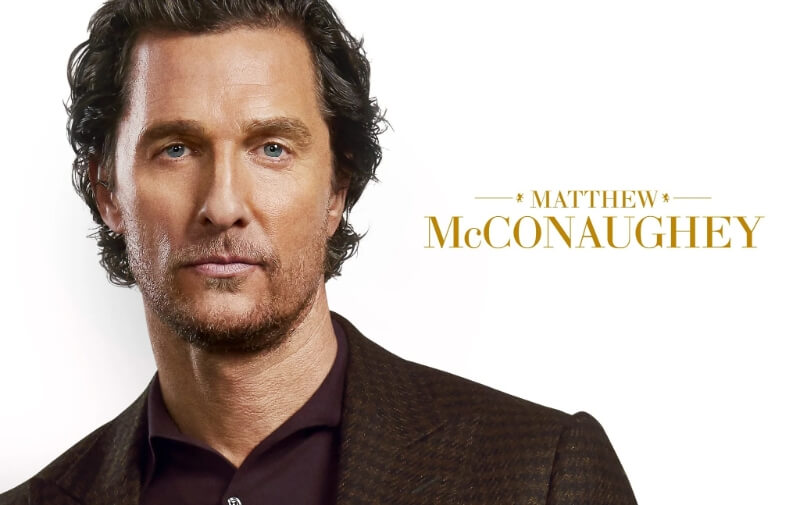 Part 1: Info about Matthew McConaughey
Matthew McConaughey is an American actor and producer. He was born on November 4, 1969, in Uvalde, Texas. McConaughey gained widespread recognition for his breakthrough role in the 1993 film "Dazed and Confused." He went on to star in several successful movies, including "A Time to Kill," "Contact," "The Lincoln Lawyer," and "Dallas Buyers Club."
Throughout his career, McConaughey has showcased his versatility as an actor, taking on a wide range of roles in various genres. He is known for his charismatic and laid-back persona, often portraying confident and charming characters. McConaughey received critical acclaim and won several awards, including an Academy Award for Best Actor, for his performance in "Dallas Buyers Club" (2013).
Apart from his acting career, McConaughey is also involved in philanthropic work and has written a memoir titled "Greenlights," which was released in 2020. His unique acting style and genuine personality have made him a beloved figure in the entertainment industry.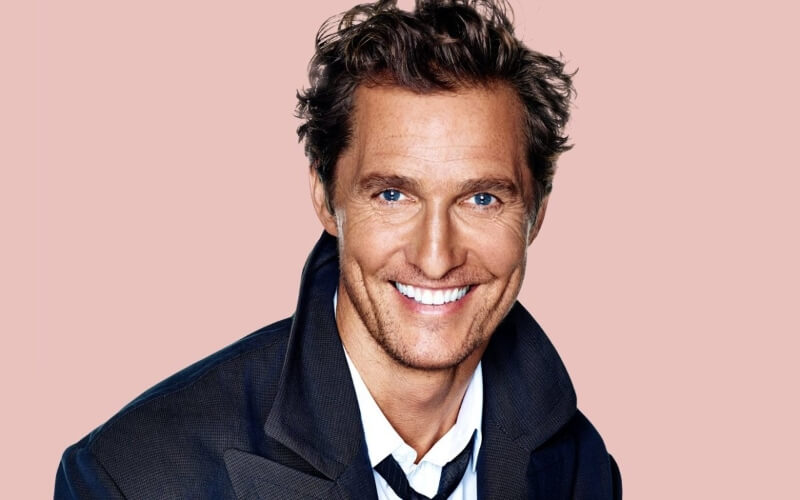 Part 2: How to Get Matthew McConaughey AI Voice with AI Voice Changer?
MagicMic offers a real-time AI voice changer and soundboard, allowing you to modify your voice with over 225+ various AI voice filters instantly. With 600+ voice effects and 200+ voice memes, you'll have a wide array of options to choose from for your favorite programs and applications. The software also supports voice recording and audio file voice changes, enabling seamless customization of your voice for any occasion.
Key features of MagicMic
Matthew McConaughey Voice Changer
It provides 225+ voice effects,600+ voice effects and 200+ voice memes.

Real-time AI effects instantly modify voice for an enhanced experience.

Built-in soundboard allows humorous audio clip interactions during chats.

Easily customize hotkeys for quick access to preferred voice effects.

Enjoy improved audio quality with background noise suppression.

Seamlessly compatible with popular platforms including Discord, Twitch, and more.

Virtual audio driver feature enables capturing and modifying audio from any application or device.
How to get Matthew McConaughey AI voice?
Step 1: Download and Launch
Install MagicMic software, log in to your account.
Step 2: Configure Input and Program Settings
Choose your main microphone as input, enable "Apply Voice Changer," activate "Hear Myself."
Step 3: Select the MagicMic Virtual Audio Device
Select Virtual Audio Device as input in your preferred app for seamless voice modification.
Step 4: Choose Voice or Create AI Voice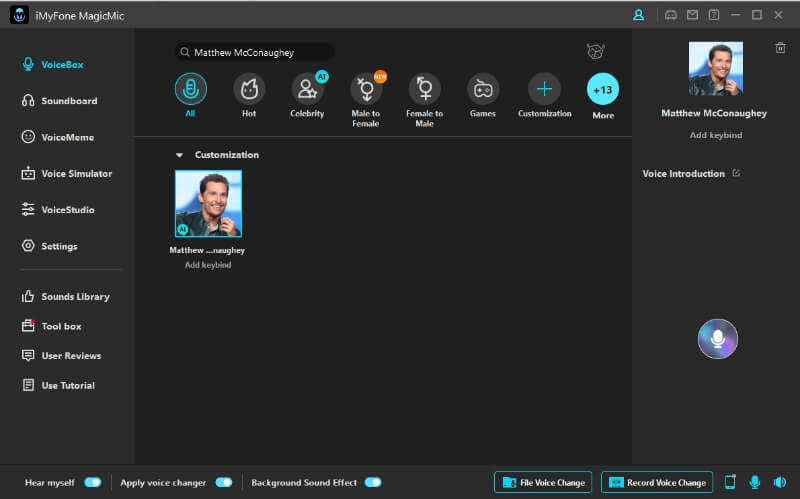 Explore effects , assign keybinds, create personalized AI voices, such as Matthew McConaughey AI voice, Kevin Costner.
VoxBox is another exciting AI voice tool that provides AI voices for fictional video game characters. With a vast library of 3200+ AI voices supporting 77+ languages and 100+ accents, VoxBox offers text-to-speech, voice cloning, and text transcription capabilities. Customize voice settings, including pitch, speed, and volume, to create the perfect voiceover for your gaming adventures or entertainment projects.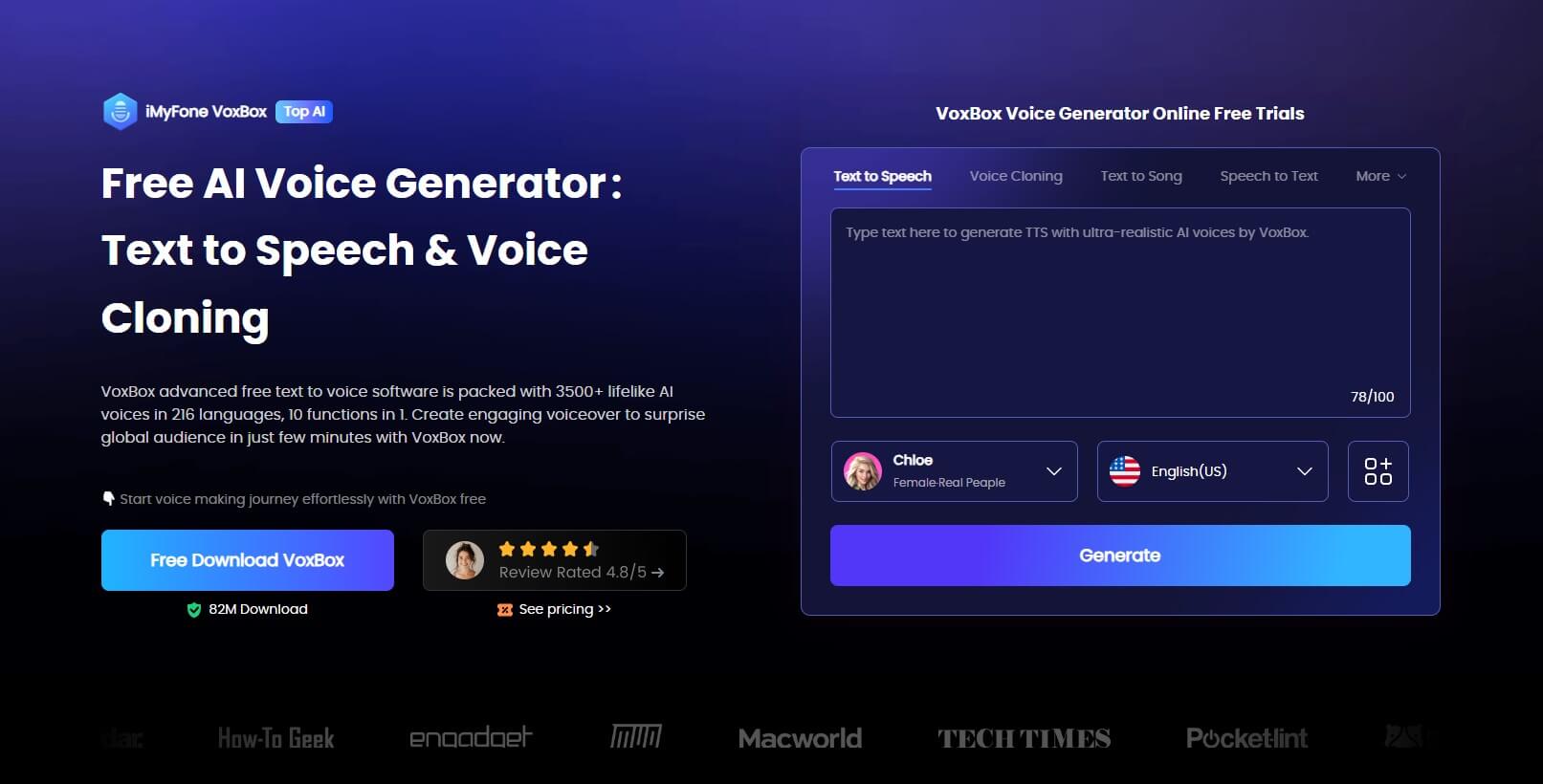 Key features of VoxBox Matthew McConaughey Voice Generator
3200+ AI voices featuring YouTubers, rappers, and celebrity voices for diverse audio experiences.

Global accessibility with support for 46+ languages, including Japanese and German.

Versatility with 100+ accents like British, Indian and Hindi for voice generation.

Multi-in-1 functionality for TTS, STT, voice recording, video conversion, and audio editing.
How to use VoxBox Matthew McConaughey AI voice generator?
Step 1: Download and Install VoxBox Software: Get started by installing the VoxBox software on your device.
Step 2: Search for the Desired Voice: Navigate to the "Text to Speech" lab and search for the voice name, like "Matthew McConaughey."
Step 3: Input Text and Generate Dubbing: Input your desired text, click on "Convert," and witness VoxBox generate the voiceover for you.
Step 4: Export the Voiceover: Export the high-quality audio formats, such as OGG, WAV, or MP3, to use in your gaming, business, or social media projects.
With more than 10 million downloads and a 4.4 rating, this app is the top choice for Android users seeking a discord voice changer. Its straightforward installation and user-friendly interface make it a standout option, seamlessly integrating with chat applications on your phone. With a diverse selection of over 40 unique and thrilling voice effects, you can transform both pre-recorded and live recordings into helium, robot, giant, drunk, alien, and many other exciting variations.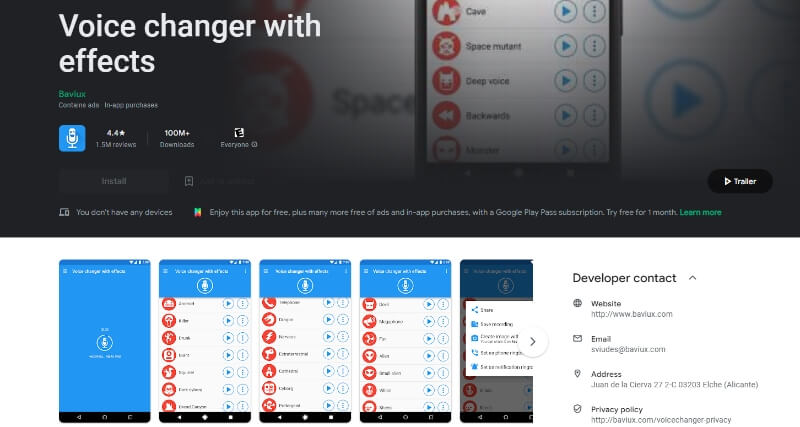 Key features
Text-to-speech capability for creating speech from written text.

Option to set output files as ringtones or share them via email, WhatsApp, etc.

Diverse selection of voice styles available.

Ability to disguise both existing audio files and live recordings, import pre-recorded audio, and remove filters without re-recording the voice.
Part 3: Experience the Matthew McConaughey soundboard & memes for fun!
Whether you're a content creator looking to add humor to your videos, a gamer wanting to enhance your gaming experience, or even just someone seeking to have some fun with friends during VoIP communication, MagicMic Soundboard has got you covered. Step into the spotlight and let your creativity shine as you play, manage, and mix various audio clips, making each moment magical and unforgettable. With a vast collection of audio clips and sound effects at your fingertips, this cutting-edge application allows you to create an entertaining and interactive experience.

Part 4: FAQs about Matthew McConaughey AI Voice
What is the Matthew McConaughey AI Voice?
The Matthew McConaughey AI Voice is a cutting-edge artificial intelligence-generated voice that replicates the unique vocal characteristics and speaking style of the renowned actor Matthew McConaughey.
What can I use the Matthew McConaughey AI Voice for?
The Matthew McConaughey AI Voice can be used for a variety of applications, such as voiceover work, narration, creating personalized content, entertainment purposes, and more. It offers users the opportunity to incorporate the distinctive voice of Matthew McConaughey into their projects.
What formats are supported for the Matthew McConaughey AI Voice?
The Matthew McConaughey AI Voice can be made available in various formats, depending on the platform or application where it is integrated. Common formats include WAV, MP3, and other standard audio file types, making it compatible with a wide range of devices and software.
Final words
With the advent of AI voice changers and soundboard apps, capturing the charisma of Matthew McConaughey's voice has become a thrilling reality for entertainment enthusiasts, social media creators, and gamers alike. Whether you opt for MagicMic real-time voice changer, VoxBox's vast library of AI voices, or the versatility of Voice Changer with Effects, each tool offers unique ways to channel the Texan charm of this Hollywood star. So why wait? Dive into the world of Matthew McConaughey AI voice transformation and add a touch of Matthew McConaughey magic to your audio creations today!