Homer Simpson, the iconic animated character from the long-running television series "The Simpsons," has captivated audiences worldwide with his endearing personality and distinctive voice. Homer's voice has become synonymous with his lovable buffoonery and humorous antics.
In recent years, technology has taken it a step further with the development of the Homer Simpson AI voice changer and generator. These cutting-edge innovations utilize artificial intelligence algorithms to mimic Homer's voice, allowing fans to imitate his voice and experience Homer AI voice for fun.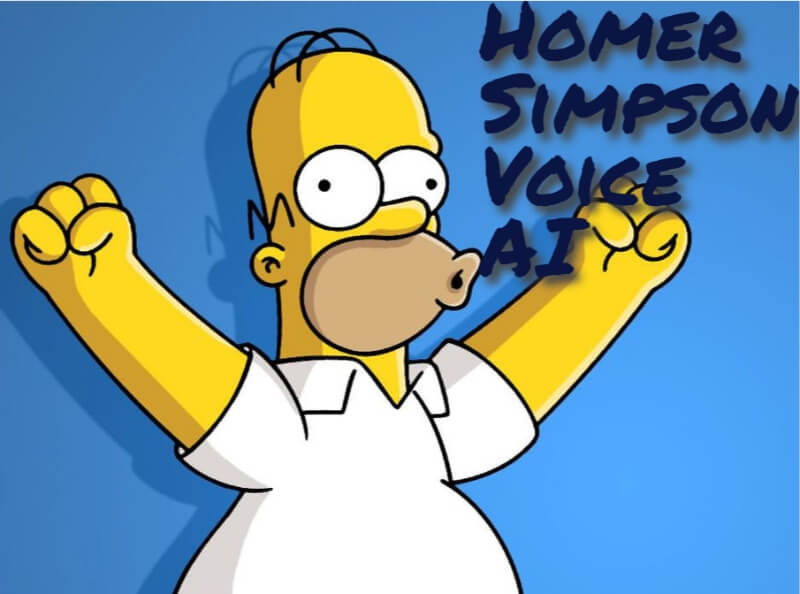 Part 1: Info about Homer Simpson
Homer Simpson is a beloved fictional character from the animated television series "The Simpsons," created by Matt Groening. He is the bumbling but well-meaning father of the Simpson family and the central character of the show. Homer is known for his iconic catchphrases like "D'oh!" and his insatiable appetite for food, particularly donuts. He is often depicted as an overweight, dim-witted, and clumsy individual, but his flaws only add to his charm.
Throughout the show's long history, Homer has provided endless laughter and entertainment to audiences worldwide, becoming one of the most recognizable and beloved characters in television history.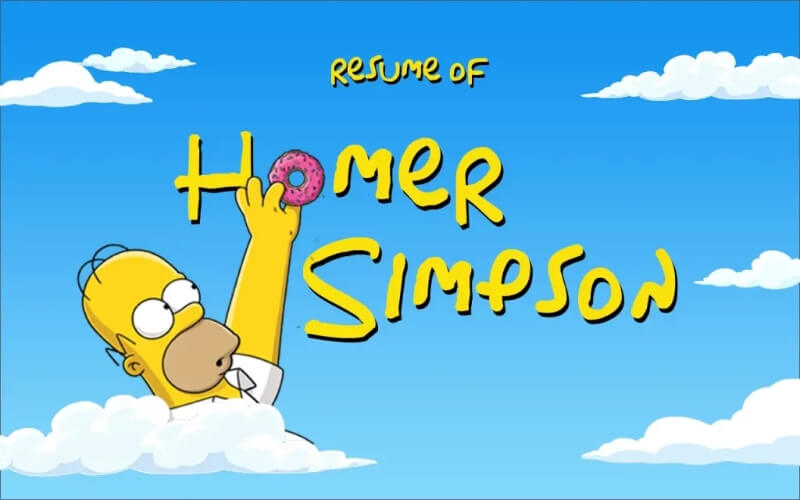 Part 2: Who Voices Homer - Homer Simpson Voice Actor
Homer Simpson is voiced by actor Dan Castellaneta. Castellaneta has been the voice behind Homer since the show's inception in 1989. His portrayal of Homer has garnered widespread acclaim and has become one of the most recognizable voices in the world of animation.
Castellaneta not only voices Homer but also lends his voice to several other iconic characters on "The Simpsons," including Krusty the Clown, Barney Gumble, Grampa Simpson, and numerous others. His exceptional talent and comedic timing have contributed significantly to the success and enduring popularity of the character.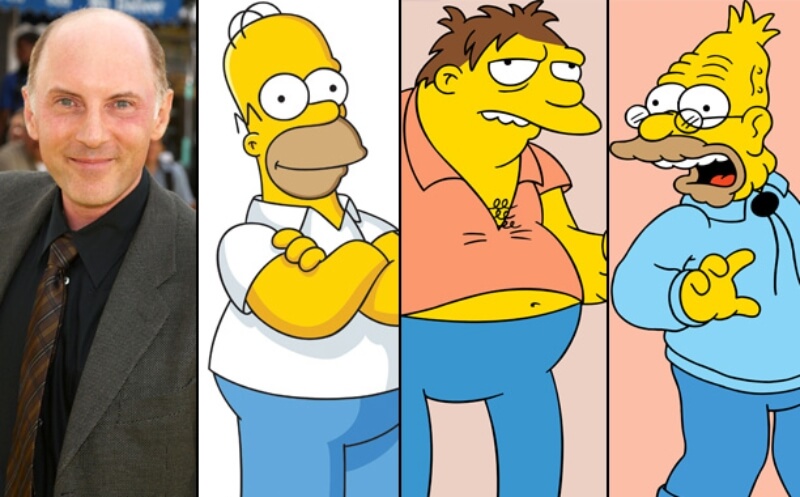 Part 3: How to Get Homer Simpson AI Voice with AI Homer Simpson Voice Changer
MagicMic is an innovative AI voice changer software that allows users to modify their voices in real-time. This versatile tool utilizes advanced Artificial Intelligence (AI) technology to analyze and modulate your voice, enabling you to emulate the distinctive tone and inflections of Homer Simpson with remarkable accuracy. MagicMic's Homer Simpson Voice AI provides an exciting and immersive experience for fans of the beloved animated character.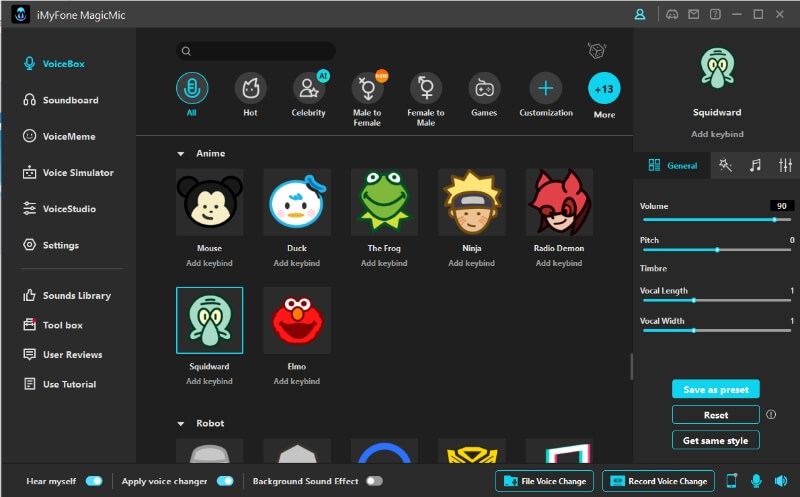 Key features of MagicMic
Homer Simpson AI Voice Changer
It provides 225+ voice filters, 600+ sound effects, 200+ voice memes

Extensive Voice Library: MagicMic offers a vast selection of voices, including Homer Simpson, Bart Simpson, Marge Simpson, and Krusty the Clown, SpongeBob, Peppa Pig, Bugs Bunny and more.

Real-Time Voice Changing: Transform your voice on the fly while chatting, gaming, or streaming.

Customizable Effects: Customize pitch, tone, and add background effects to match the Simpsons' iconic characters.

Easy Integration: MagicMic seamlessly integrates with popular communication platforms and games for a seamless user experience.

Hotkeys and Macros: Set up hotkeys and macros to quickly switch between different voice effects

User-Friendly Interface: MagicMic offers an intuitive and user-friendly interface
Watch the Video Below to Know More About
Homer Simpson AI Voice
How to get Homer Simpson AI voice?
Step 1: Download and Launch
Install MagicMic software, log in to your account.
Step 2: Configure Input and Program Settings
Choose your main microphone as input, enable "Apply Voice Changer," activate "Hear Myself."
Step 3: Select the MagicMic Virtual Audio Device
Select Virtual Audio Device as input in your preferred app for seamless voice modification.
Step 4: Choose Voice or Create AI Voice
Explore effects , assign keybinds, create personalized AI voices, such as Homer Simpson AI voice.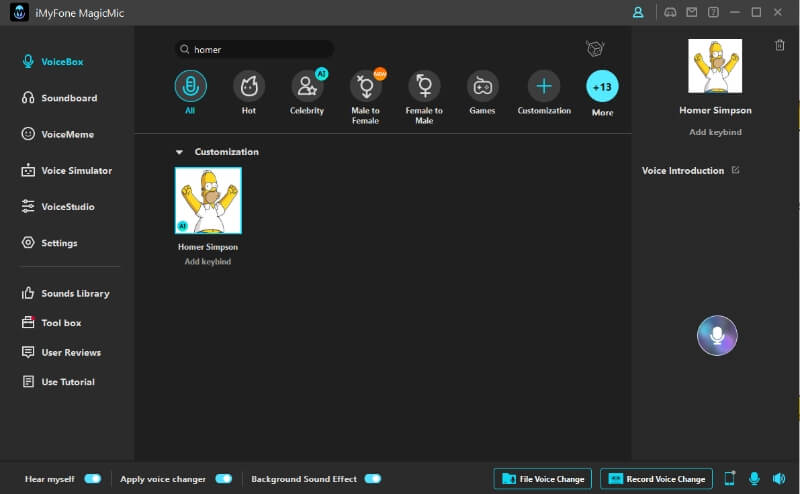 Voxal Voice Changer is a versatile software that allows you to modify your voice in real-time or pre-recorded audio files. With Voxal, you can apply various voice effects, including pitch shifting, modulation, and background effects, to transform your voice into different characters, creatures, or enhance your audio recordings.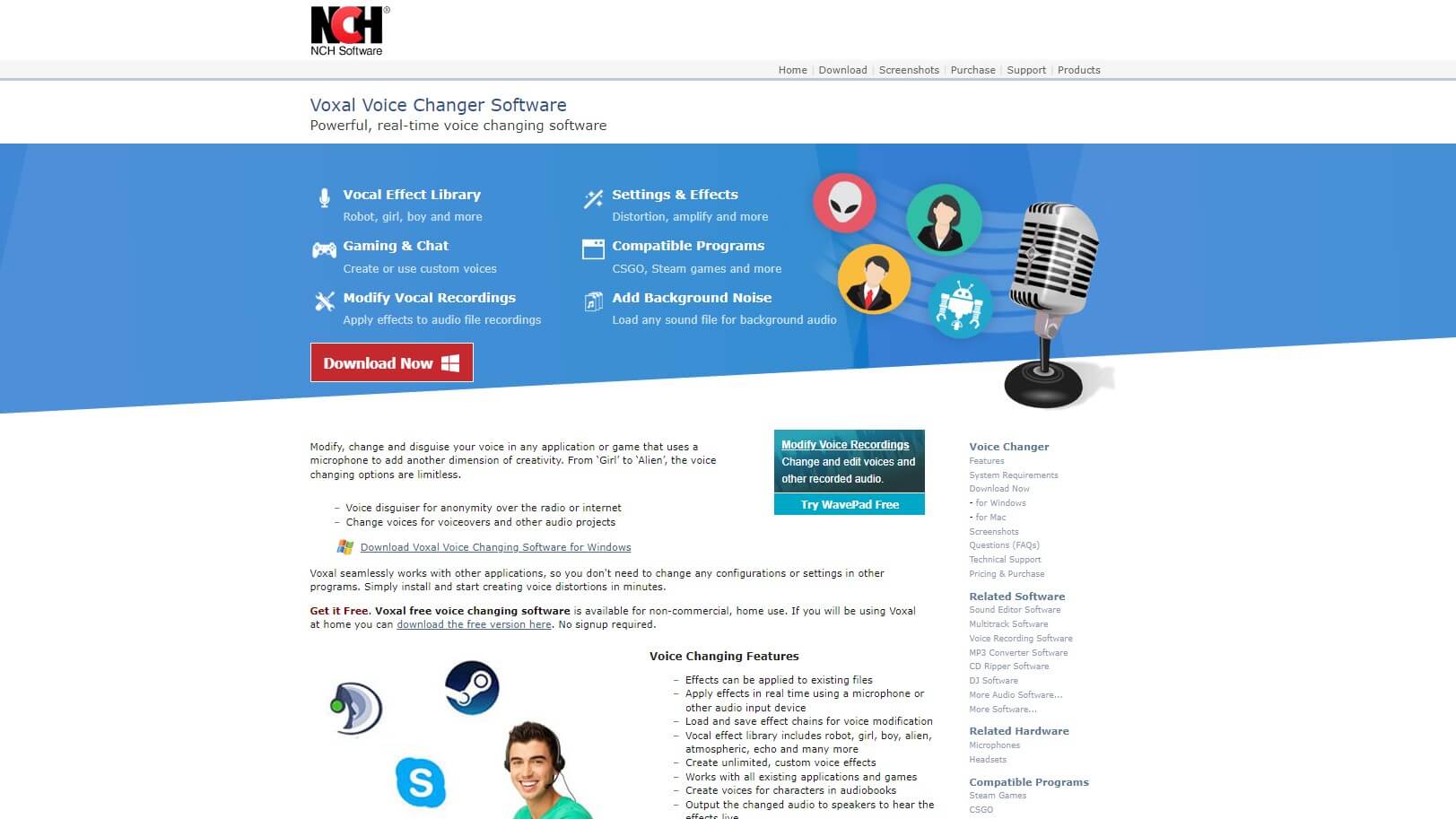 Key features of Voxal voice changer
Voxal Voice Changer enables you to modify your voice in real-time during voice chats, gaming sessions, or live streaming.

Choose from an extensive library of voice effects, including pitch shifting, echo, robotic, and more, to create unique and immersive vocal transformations.

Adjust the intensity and parameters of voice effects to fine-tune your desired voice modification.

Voxal is compatible with popular communication platforms and gaming software, allowing you to use voice effects seamlessly in your preferred applications.

Modify pre-recorded audio files by applying voice effects to enhance your podcasts, voiceovers, or other recorded content.
MorphVOX is a feature-rich voice changer software that allows users to modify their voice in real-time or pre-recorded audio. With an extensive range of voice effects and customizable settings, MorphVOX enables you to transform your voice into various characters, creatures, or adjust pitch and tone.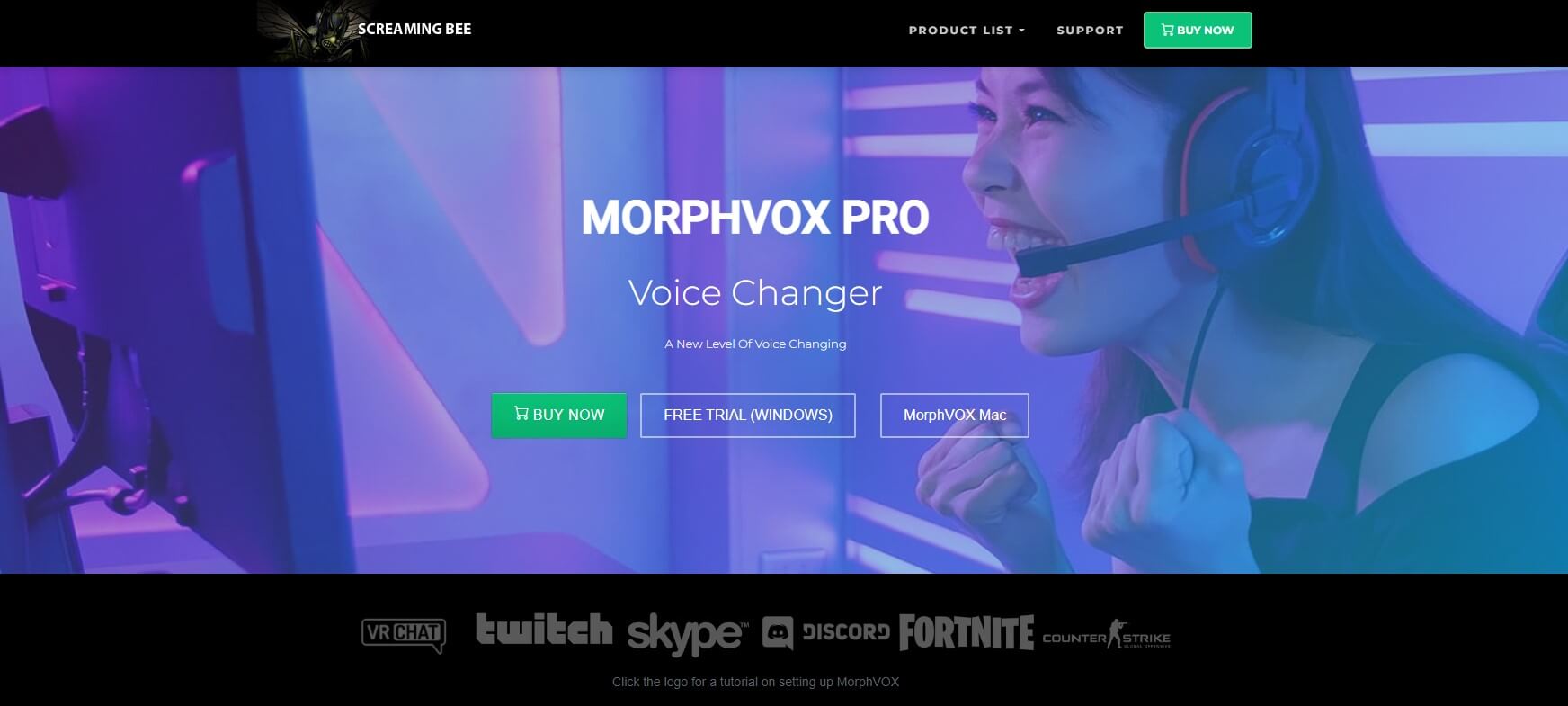 Key features of MorphVox Homer Simpson voice AI
MorphVox has a wide range of voice-changing options, allowing users to transform their voices into various characters, including monsters, robots, and animals.

MorphVox allows users to record and edit their voice-overs, podcasts, and audio clips. It provides tools such as trim, cut, and delete, as well as effects like amplification, reverb, and distortion.

Immerse yourself with a sound emulator directly in games and applications.

The software supports multiple user profiles, enabling users to save their preferred voice and sound settings for different characters or scenarios.

It seamlessly integrates with voice assistant software like Siri, Google Assistant, and Cortana, allowing users to apply voice effects and control the software through voice commands.
Part 4: Hot Topics About Homer Simpson Voice AI
What is Homer Simpson's IQ?
Homer Simpson's IQ is around 55, according to the creators of The Simpsons.
What is the Homer Simpson AI voice?
The Homer Simpson AI voice is an artificial intelligence (AI) technology that replicates the voice of the character, Homer Simpson, from the animated TV show, The Simpsons.
Is the Homer Simpson AI voice indistinguishable from the real Homer Simpson's voice?
While the Homer Simpson AI voice can capture the essence of Homer Simpson's voice, it may not be completely indistinguishable from the real character. However, it can certainly mimic the distinctive tone and mannerisms associated with Homer Simpson.
Final words
The fascination with imitating or copying Homer Simpson's voice has grown exponentially with the advent of technology like the Homer AI Voice. People are drawn to imitating his voice due to its distinctive and iconic nature, which has become ingrained in popular culture. The Homer Simpson AI voice generator and changer, like MagicMic, provide a platform for fans to emulate their beloved character's voice. This not only allows them to express their admiration for Homer but also provides a fun and creative outlet for creating content or entertaining others with their own Simpsons-inspired creations.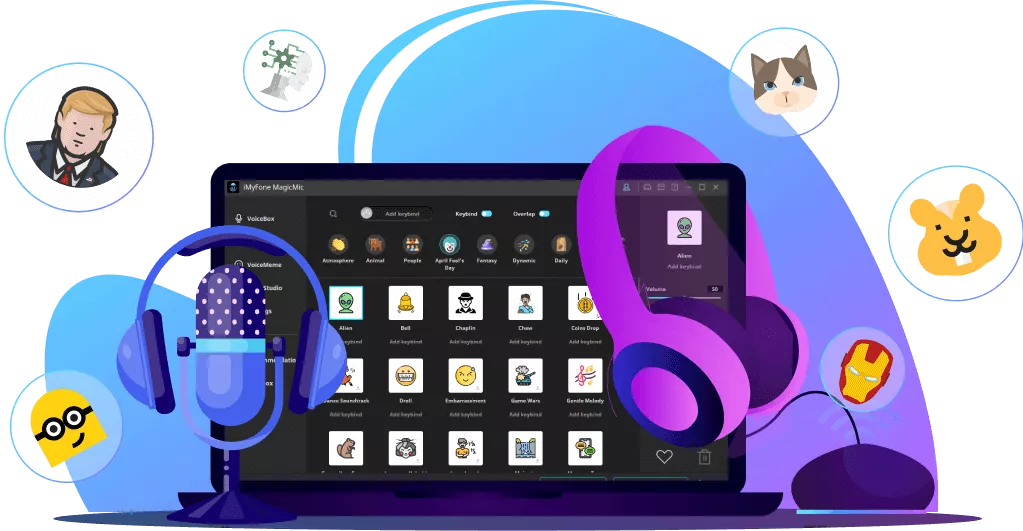 225+ Voice effects for one-click voice changing in real-time.
Huge library with 600+ Voice Effects and 200+ Voice Memes.
Sound emulator in games, live, chatting, online classes, and more.
Voice recording and audio voice changing is supported.
Voice studio lets you create any voice you like.
Biden
Get more voices click the "Download" button
LimitedOfferFor
LifeTime Plan
Copy the coupon code and use it at checkout
Click
here
to learn how to use coupon!