Step into the eerie world of the undead with the Zombie Voice Changer. Whether you're a Halloween enthusiast, a horror movie fan, or just looking to add a spooky twist to your voice, AI-powered voice changers allows you to transform your voice into a bone-chilling zombie's.
Get ready to embrace the walking dead and leave a lasting impression with your terrifying vocal effects.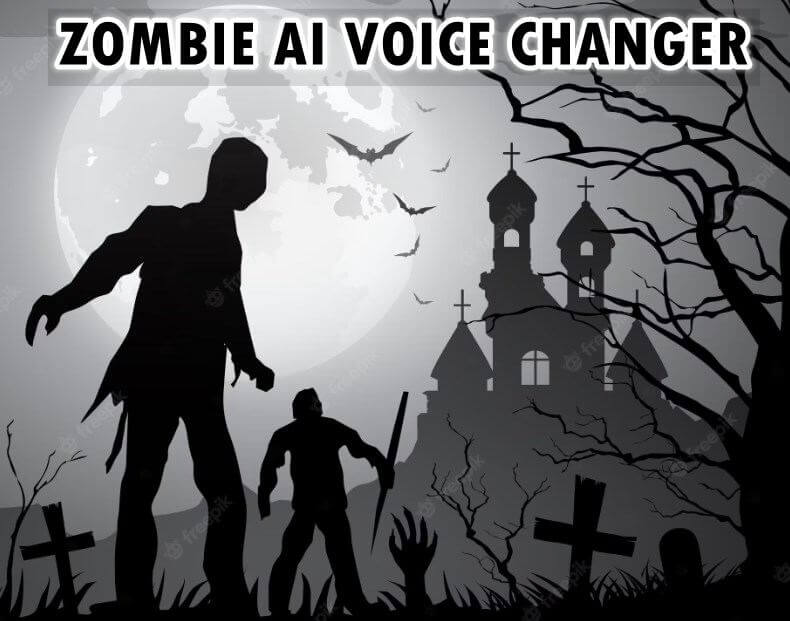 Part 1: The Best 4 Powerful Zombie AI Voice Changers
From guttural groans to blood-curdling screams, unleash your inner zombie with these innovative voice changers.
Experience the thrill of transforming your voice into a terrifying zombie with the best AI voice changer. With MagicMic, effortlessly create flawless voice filters and sound effects. Whether for gaming or fun, this software offers an immersive experience to make your voice sound like a zombie, girl, robot, and more.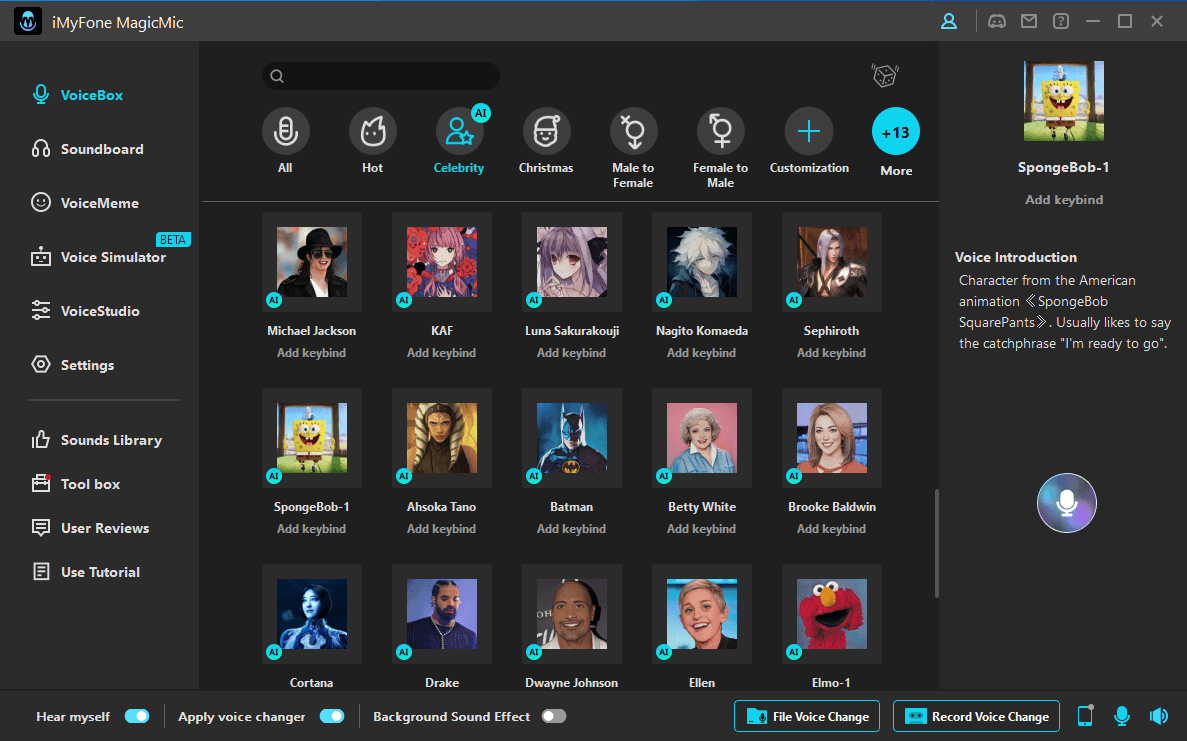 Features:
Instantly transform your voice with 225+ real-time voice filters, including popular characters like Zombie, Hello Kitty, Peppa Pig, and more.

Compatible with voice chat, games, and live streaming platforms such as Discord, Valorant, GTA-V, Twitch, and more.

Access 200+ voice memes and 600+ voice effects to enhance your online presence.

Convenient keybinds for seamless control of voice filters and sound effects, minimizing interruptions.

Customize pre-made voice filters and create your dream voice with ease.

Adjust pitch, tone, volume, and other parameters with customizable settings for unique and personalized voices.

Real-time voice modification for instant voice transformations using this advanced AI voice changer.
Pros:

MagicMic supports Windows 11 and Mac while most AI voice changers don't.

MagicMic offers the user-friendly and fashion interface.

It comes to the most AI voice than other voice generators.

AI voice cloning technology makes voice change authentic and realistic.

Real-time AI voice manipulation.
Cons:

It's a new product in market, not very famous.
Watch the Video Below To Know More About Zombie AI Voice Changer
Looking for a Zombie AI voice changer? Voicemod is the perfect choice. With advanced features and an intuitive interface, it allows you to create unique voices and identities in real-time. Stay updated with weekly updates and enjoy the convenience of changing your voice anytime, anywhere.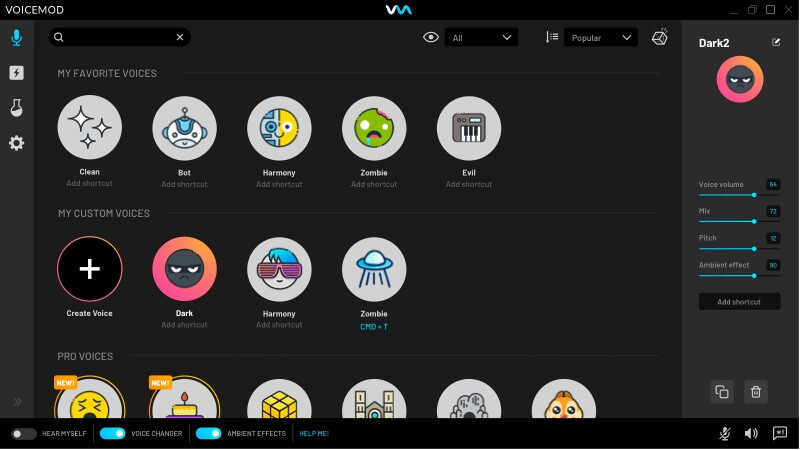 Pros:

Popular and widely used voice changer

Allows importing audio for applying voice filters

Compatible with a wide range of modern games

Offers a large selection of downloadable sound effects
Cons:

Installation process can be time-consuming

May have issues with poor network servers
Get the Zombie AI voice generator for your device and experience the transformation. While the installation may require time and storage, you can visit the official website of Voice AI for a free online Zombie voice changer.
It not only changes your voice but also allows voice cloning. With 15 million unique speakers, the Zombie AI voice changer is truly remarkable.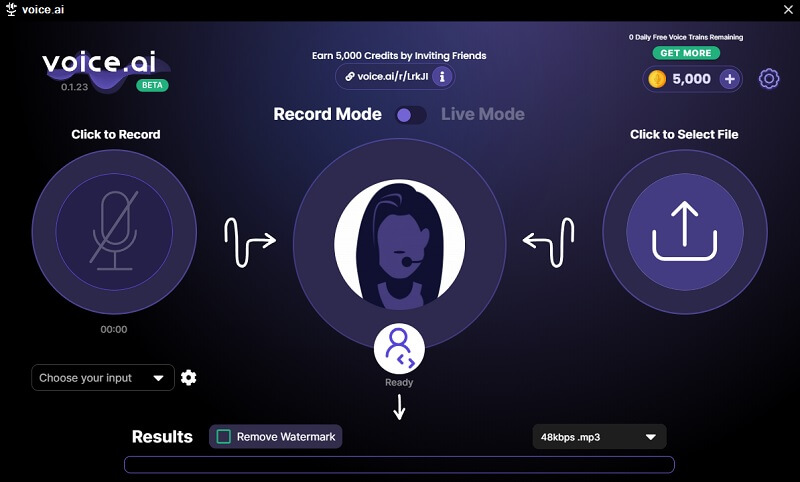 Pros:

Create the voiceovers in a few clicks

Change your voice in real time on multiple streams

Supports voice cloning
Cons:

The live mode of Voice AI makes your computer crash often.
Generate Zombie voice effortlessly with Voxbox, a powerful text-to-speech tool for Windows. With 46+ languages and 100+ character voices, you can transform text into realistic Zombie voices without the need for a microphone.
Enjoy features like TTS and audio generation for flawless audio creation. No recording equipment or synchronization required.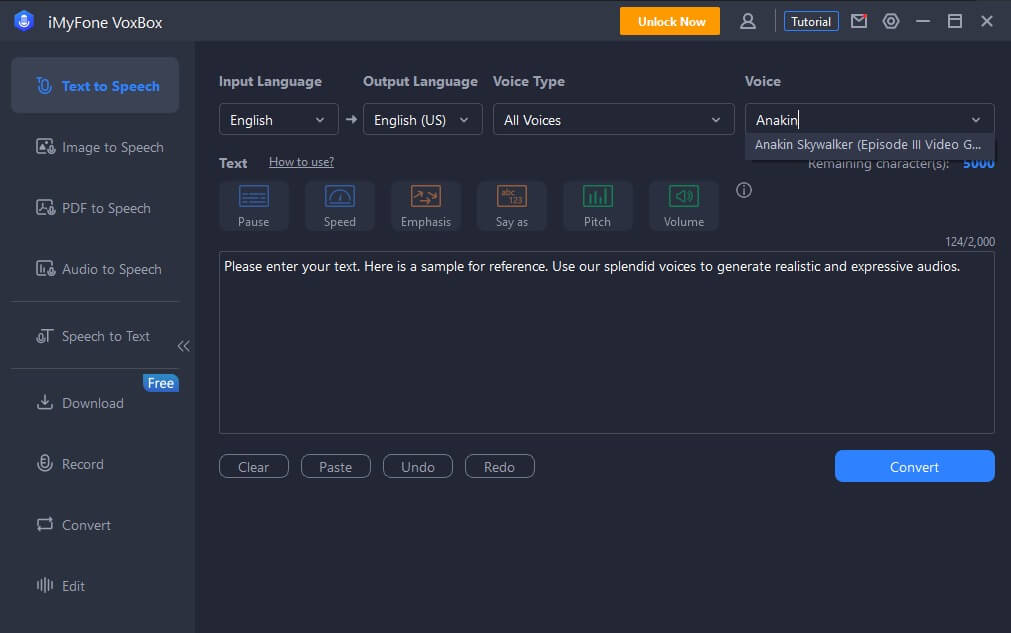 Pros:

3200+ voice likes, YouTubers, rappers, celebrities, cartoons, etc

46+ languages like British, Hindi, etc

Convert media files to your favorite audio formats
Cons:

Only available for Window
Part 2: What are the top 10 Zombie movies?
We've compiled a list of the top 10 zombie films that will satisfy your undead cravings.Zombie movies can be watched on various platforms such as streaming services like Netflix, Hulu, Amazon Prime Video, and Disney+.
"Train to Busan" (2016)

"Day of the Dead" (1985)

"[REC]" (2007)

"Dawn of the Dead" (2004)

"Braindead" (1992)

"Dawn of the Dead" (1978)

"Zombieland" (2009)

"28 Days Later" (2002)

"Night of the Living Dead" (1968)

"Shaun of the Dead" (2004)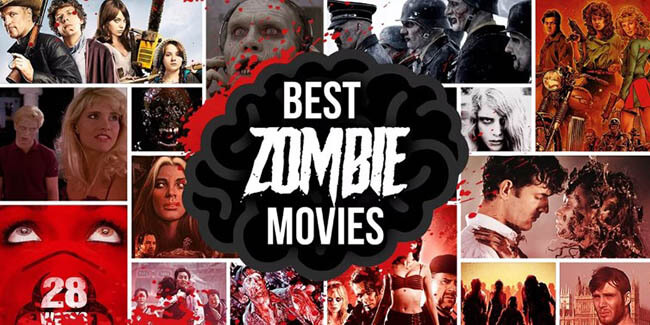 Part 3: Faqs about Zombie AI Voice Changer
What is Zombie AI Voice?
Zombie AI Voice Changer is cutting-edge software that transforms voices into realistic zombie-like tones. With AI technology, it creates immersive and creepy experiences for content creators, gamers, and more.
Are zombies real? Can a zombie apocalypse happen?
No, zombies are not real, and a zombie apocalypse cannot happen in reality.
What are some popular zombie video games?
Some popular zombie video games include "Resident Evil" series, "The Last of Us," "Left 4 Dead," "Dying Light," and "Dead Rising."
How did the zombie genre become popular?
The zombie genre gained popularity through influential movies like "Night of the Living Dead" .The popularity of zombies further expanded through video games, TV shows, and books, capturing the imagination of audiences and becoming a prominent aspect of popular culture.
Conclusion:
Elevate your gaming and content creation with these top 4 Zombie AI voice generators. Unleash your inner zombie, spook your friends, and create haunting content with the Zombie Voice Changer. Get ready for a thrilling experience as you embrace the dark side and bring the walking dead to life.Start your journey today!(use MagicMic)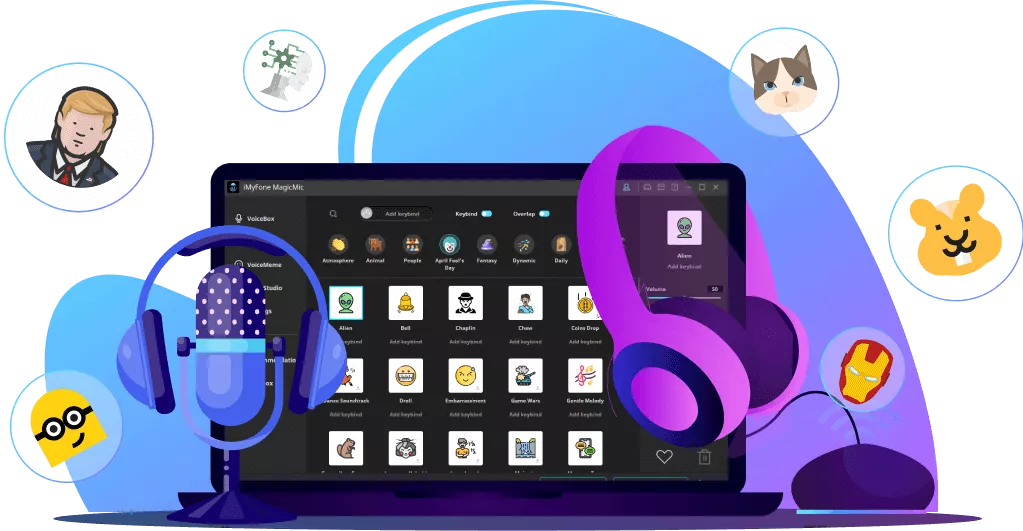 225+ Voice effects for one-click voice changing in real-time.
Huge library with 600+ Voice Effects and 200+ Voice Memes.
Sound emulator in games, live, chatting, online classes, and more.
Voice recording and audio voice changing is supported.
Voice studio lets you create any voice you like.