K-pop, the global sensation that has taken the music industry by storm, has now embraced the next frontier of innovation: AI voice technology. With its catchy melodies, mesmerizing choreography, and dedicated fanbase, K-pop has captured hearts worldwide. Now, a groundbreaking development known as the K-pop AI Voice Changer is pushing the boundaries of this phenomenon even further. This transformative technology enables artists and enthusiasts to modify their voices seamlessly, opening up a new realm of possibilities for creative expression and experimentation.
In this article, we expolre how to get your favorite K-Pop idol AI voice by using voice changer or voice generator.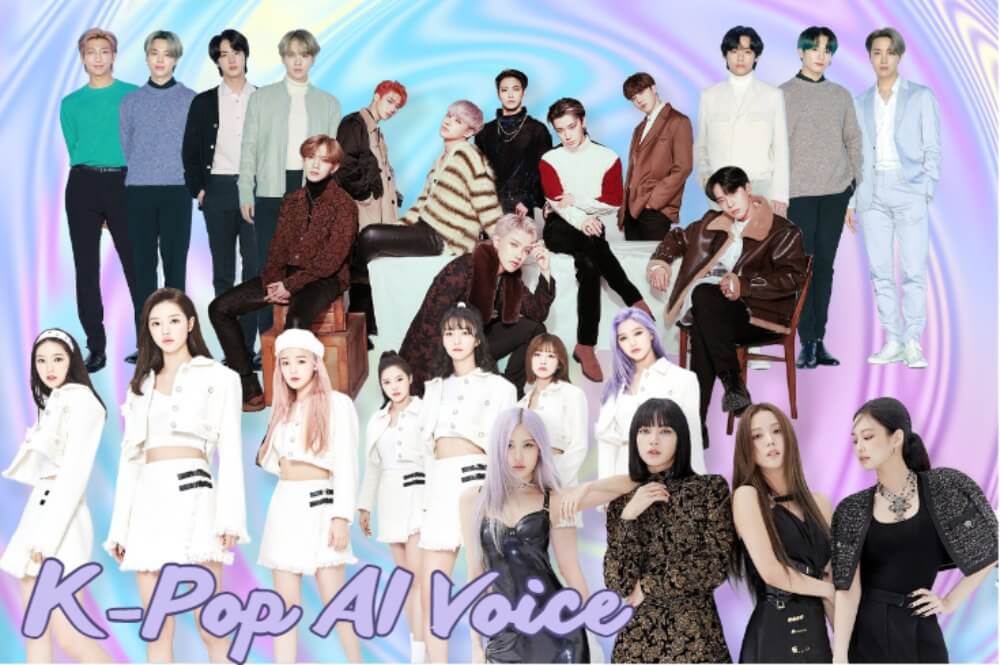 Part 1: Get Your Favorite KPop Idol AI Voice - KPop AI Voice Changer
MagicMic, a popular real-time Kpop AI voice changer software, is taking the K-pop world by storm. With its diverse range of effects and customizable options, MagicMic lets K-pop enthusiasts transform their voices, change their voice into favorite KPop idols. Get ready to meet K-pop stars' voice with MagicMic's innovative features!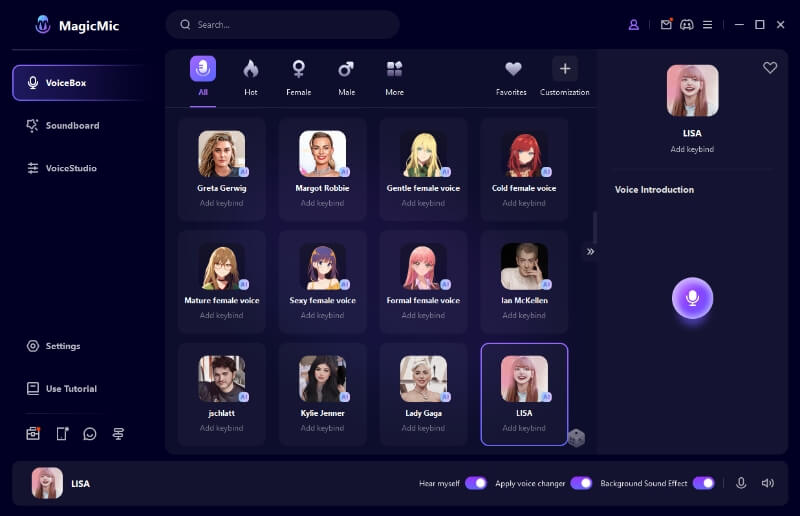 Key features of MagicMic
K-Pop AI Voice Changer
It provides 225+ voice effects,600+ voice effects and 200+ voice memes.

Wide range of voice effects: MagicMic offers an extensive selection of effects to create diverse K-pop-inspired voices.

Real-time voice changing: Instantly transform your voice during live performances and K-pop covers with it.

Customizable presets: Easily modify and save personalized voice settings for your favorite K-pop idols or characters.

Seamless integration: It seamlessly works with popular communication platforms used in the K-pop community.

User-friendly interface: Intuitive controls make it easy to adjust settings and achieve the perfect K-pop sound.
How to get your favorite K-Pop idol AI voice
Step 1: Download and Launch
Download and install MagicMic software. Open the app, sign in with your email.
Step 2: Configure Input and Program Settings
Customize settings: Choose your main microphone as input, enable "Apply Voice Changer," and activate "Hear Myself".
Step 3: Select the MagicMic Virtual Audio Device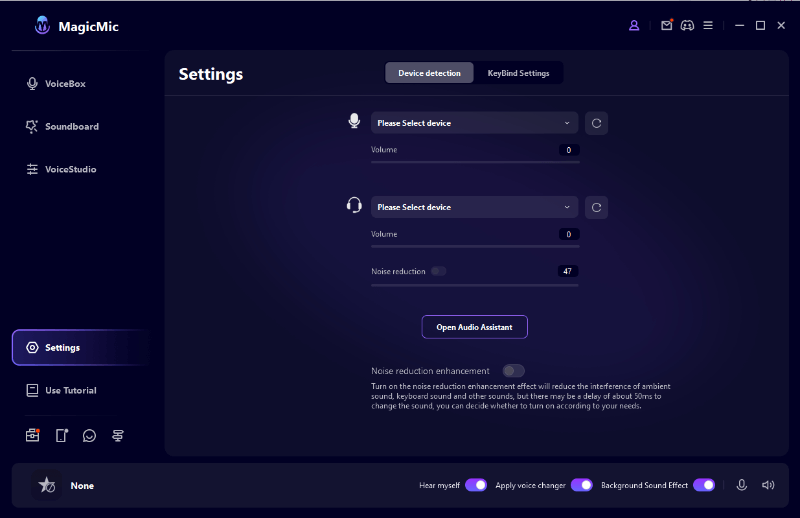 Integrate smoothly: Select Voice Changer Virtual Audio Device as input in your preferred app to seamlessly use your modified voice.
Step 4: Choose Voice and Sound Effects or Create AI Voice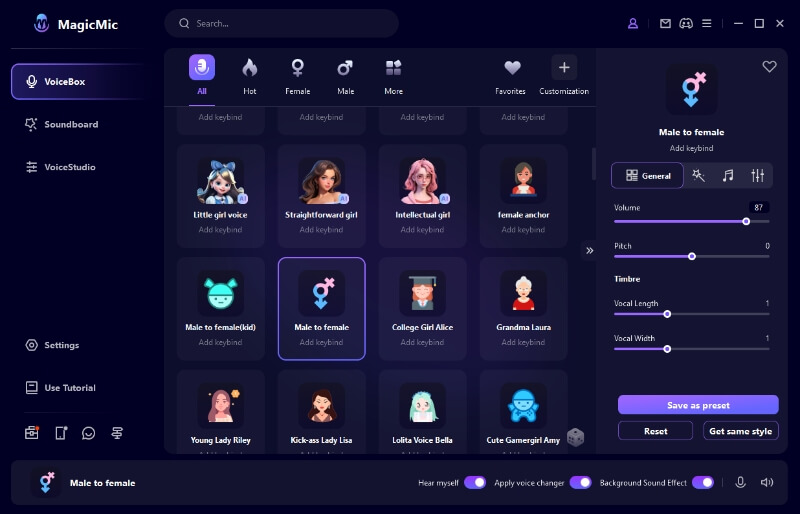 Choose the voice effects in MagicMic. Play around, assign effects to keybinds, and create any Kpop idol AI voice that you like, such as BTS, BLACKPINK, EXO, TWICE, Red Velvet, NCT and more.
Watch the Video About K-Pop AI Voice Changer:
Other K-Pop Idols' AI Voices
VoxBox, the cutting-edge K-pop AI voice generator, unleashes its voice cloning superpower to effortlessly create voices of rappers, singers, and pop artists. With top-notch text-to-speech (TTS) technology, it makes voiceovers a breeze.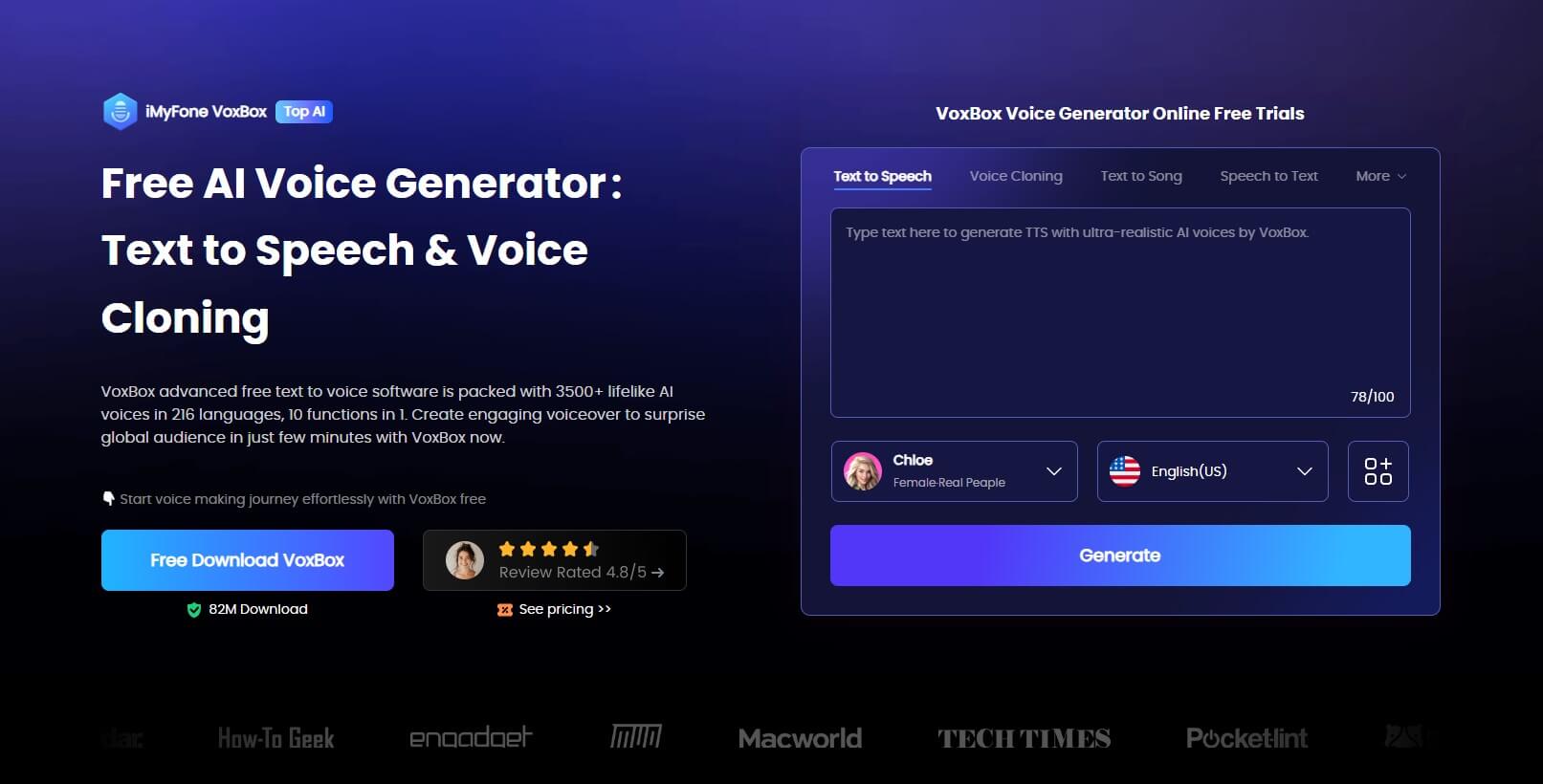 Key features of VoxBox K-pop AI Voice Generator
Access over 46 languages and 3200+ voices for text-to-speech dubbing with ease.

Create genuine and expressive AI voices using voice cloning technology.

Enjoy an all-in-one solution for TTS, STT, voice cloning, conversion, recording, and editing.

Work with various input and output formats like MP3, WAV, and more.

Navigate with ease, ensure security, and experience faster processing for a seamless user journey.
How to use VoxBox K-Pop idol AI voice generator
Step 1: Download, install, and open VoxBox. Click "Voice Cloning," upload audio, and wait a few minutes for K-pop voice generation.
Step 2: On the left side, choose "Text to Speech."
Step 3: Enter text to convert, specifying your desired K-pop voice, such as Lisa or Jennie.
Step 4: Click 'Convert' to export your customized K-pop voiceover.
Part 2: 5 Popular K-Pop Groups with the Most Followers on Instagram
1. BTS - 73.2 million followers
BTS, also known as Bangtan Boys, tops the list of K-pop groups with the highest Instagram followers. Formed by Big Hit Entertainment in 2010, their energetic performances and meaningful songs have catapulted them to immense global popularity. With a lineup including Jin, Suga, J-Hope, RM, Jimin, V, and Jungkook, BTS has broken records and achieved tremendous success worldwide.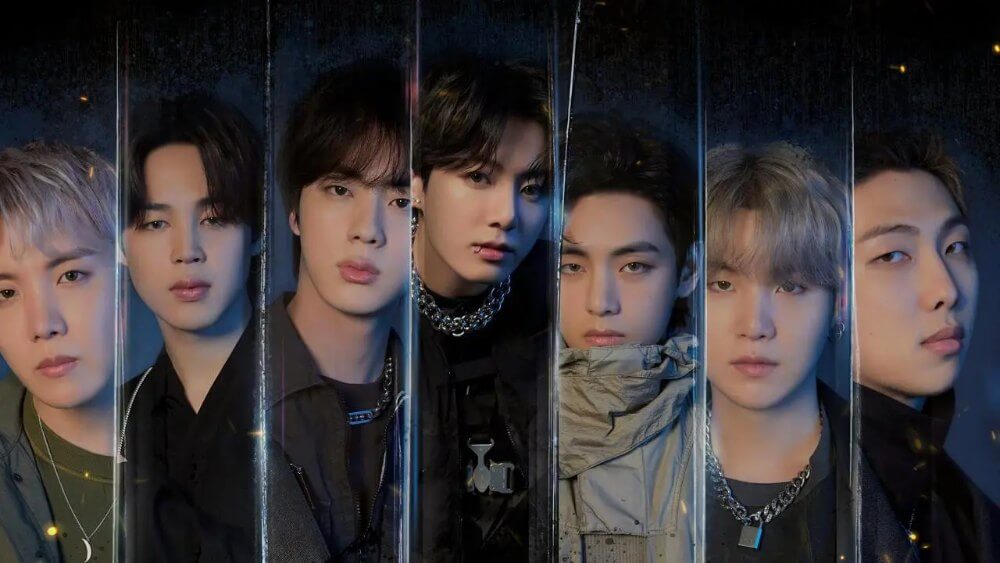 2. BLACKPINK - 55.4 million followers
Formed by YG Entertainment in August 2016, BLACKPINK is a K-pop girl group comprising Jisoo, Jennie, Rosé, and Lisa. With 55,400,846 Instagram followers, they are a powerhouse known for their powerful vocals and stylish performances, securing their place as one of the top Korean girl groups.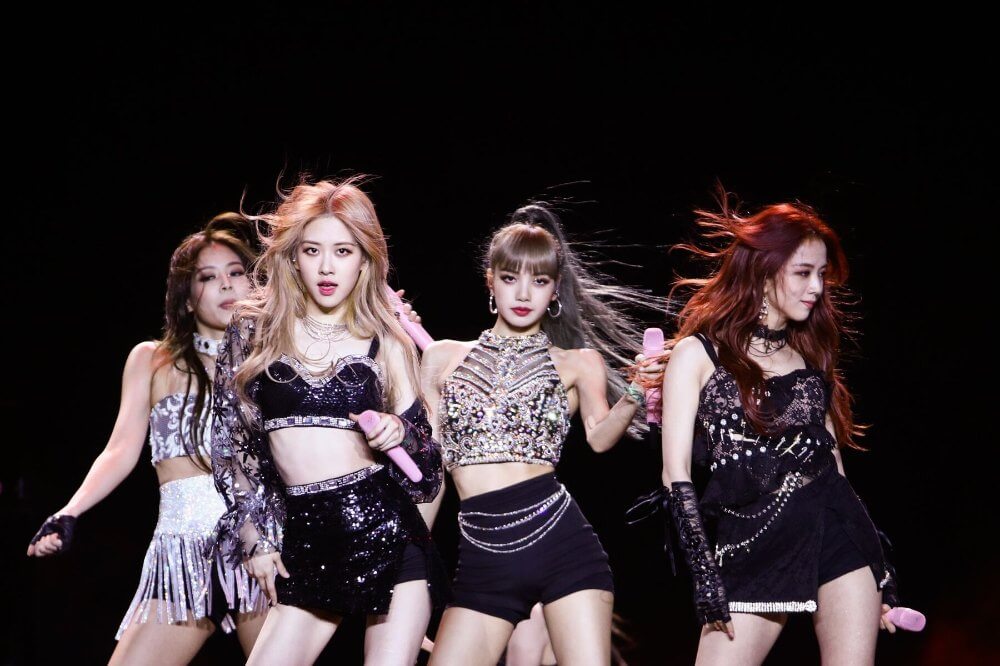 3. TWICE- 28 million followers
TWICE, formed by JYP Entertainment in 2015 through the reality show Sixteen, has a massive following on Instagram. Known for their catchy songs, vibrant concepts, and synchronized performances, the South Korean girl group comprises nine members: Nayeon, Jeongyeon, Momo, Sana, Jihyo, Mina, Dahyun, Chaeyoung, and Tzuyu.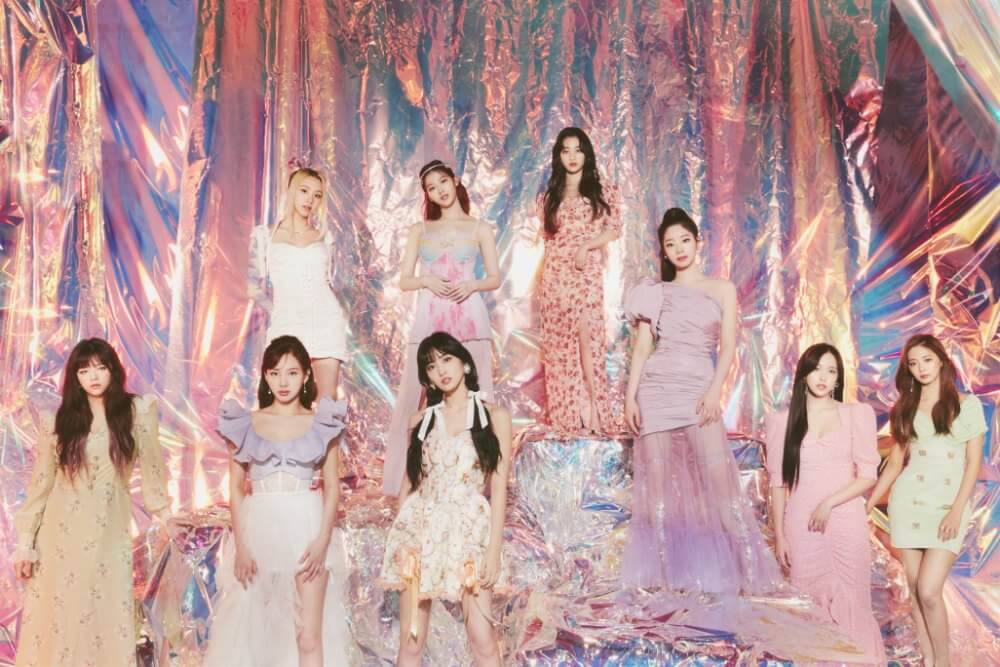 4. STRAY KIDS - 25.2 million followers
Stray Kids, with over 25 million Instagram followers, debuted as a nine-member group in 2017. Although member Woojin left in 2019, the band thrives with eight talented members. Formed by JYP Entertainment, they are a best-selling fourth-generation K-pop group.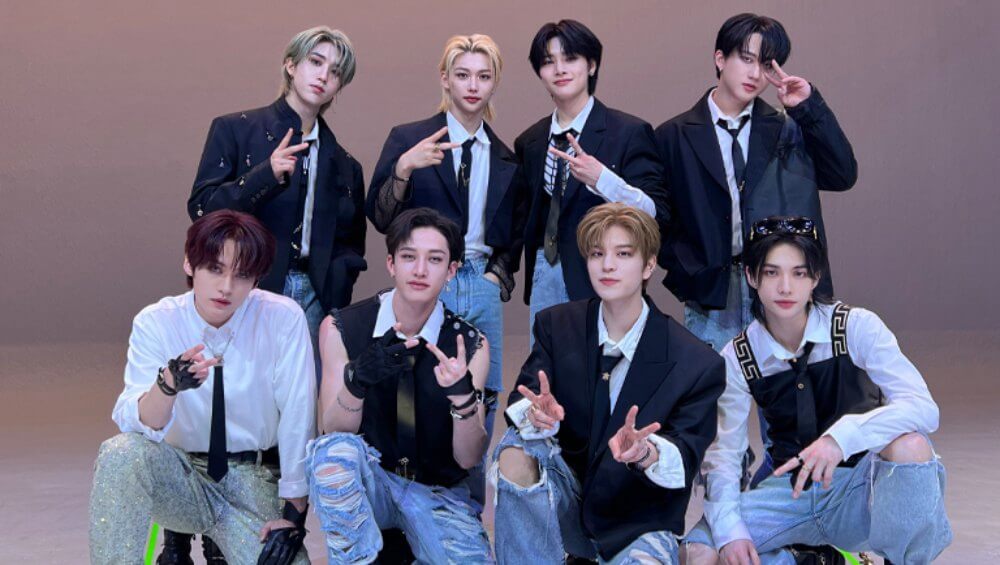 5. ITZY- 19.1 million followers
ITZY, formed by JYP Entertainment, comprises members Yeji, Lia, Ryujin, Chaeryeong, and Yuna. With 19.1 million Instagram followers, this talented girl group deserves recognition for their debut in February 2019 and numerous accolades.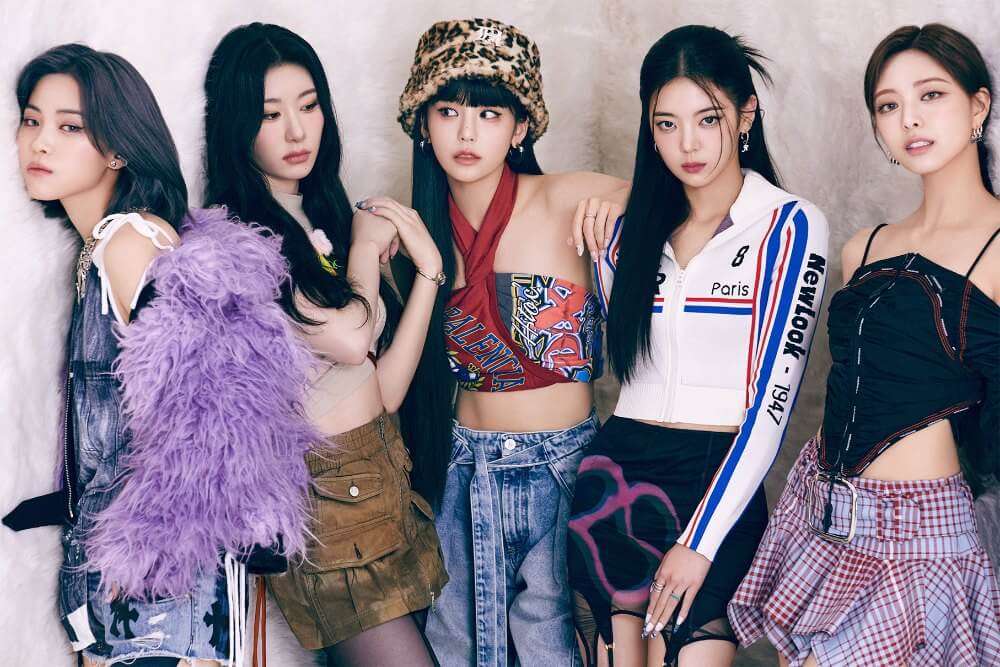 Part 3: What is a K-Pop bias?
In K-pop fandom, a "bias" refers to a fan's favorite member or idol within a K-pop group. It is the individual that fans feel the strongest connection with or have the most admiration for. Fans often choose a bias based on various factors such as their talent, personality, appearance, or stage presence. Having a bias is common among K-pop fans, and it adds to the excitement and engagement within the fandom as fans support and show love for their chosen bias.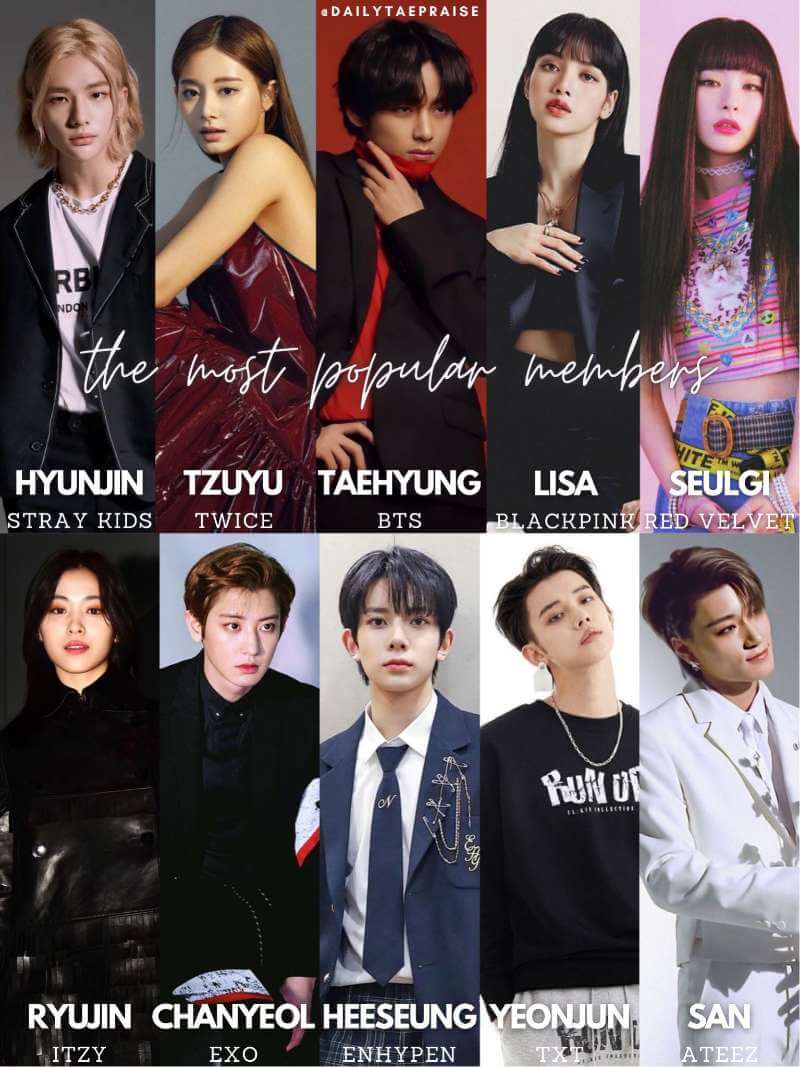 Part 4: Hot Topics about KPop AI Voice
Who has the deepest voice in K-Pop?
Taehyung (V) - BTS, Felix - Stray Kids , Mingi - ATEEZ , Yongguk - B.A.P. , Bobby - iKON , T.O.P. - BigBang, P.O. - BlockB , Jackson - GOT7, Yoongi (Suga) - BTS, Chanyeol - EXO , I.M. - MONSTA X and others.
What can I do with KPop AI Voice?
With KPop AI Voice, you can modify your voice to sound like your favorite K-pop idols, create unique remixes of K-pop songs, or even generate entirely new vocal performances. It offers a range of creative possibilities for fans, artists, and content creators.
Can KPop AI Voice replace real K-pop idols?
KPop AI Voice technology is designed to augment creativity and provide new possibilities, but it cannot fully replace the talent, artistry, and individuality of real K-pop idols. AI-generated voices can be used for specific purposes, but the unique qualities of human voices and performances remain irreplaceable.
Final words
In conclusion, K-pop captivates audiences worldwide with its unique features. The genre's catchy melodies, synchronized choreography, and visually stunning music videos make it an irresistible global phenomenon
With the emergence of K-pop AI voice technology, such as the K-pop AI voice changer and K-pop voice generator like MagicMic and VoxBox, fans can now further engage with their favorite idols by emulating their voices or creating customized remixes. This innovation adds a new level of creativity and excitement to the K-pop experience, amplifying the fan's ability to connect with the music and the artists they adore.