When it comes to the beloved animated character Peppa Pig, her distinctive voice is an integral part of her charm. But what if you could explore a whole new world of possibilities with Peppa's voice?
Introducing the Peppa Pig AI Voice, an innovative tool that allows you to transform and customize Peppa's voice like never before. With features like the Peppa Pig AI voice changer and generator, you can now create unique Peppa Pig experiences tailored to your liking.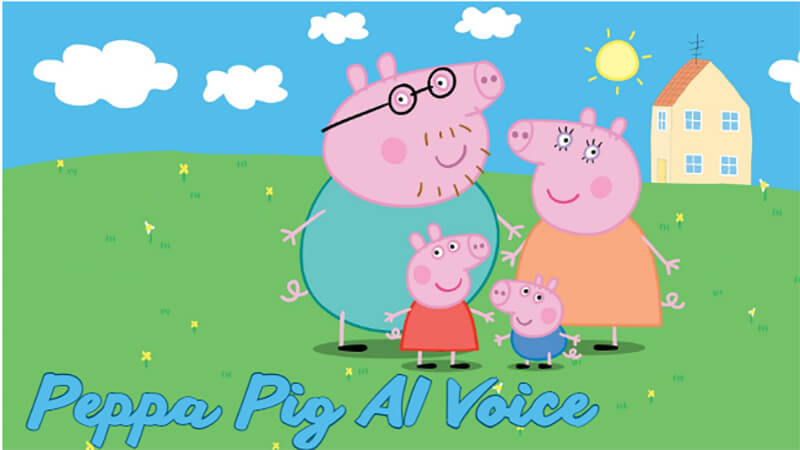 Part 1: Who Voices Peppa Pig?
Peppa Pig is voiced by a talented voice actress named Harley Bird. She began voicing Peppa Pig at the age of five and continued in the role for over a decade, bringing the beloved character to life with her adorable and distinctive voice.
Harley's portrayal of Peppa Pig has captured the hearts of fans worldwide, making her an integral part of the show's success. Her dedication and talent have made Peppa Pig's voice iconic and recognizable to millions of children and adults alike.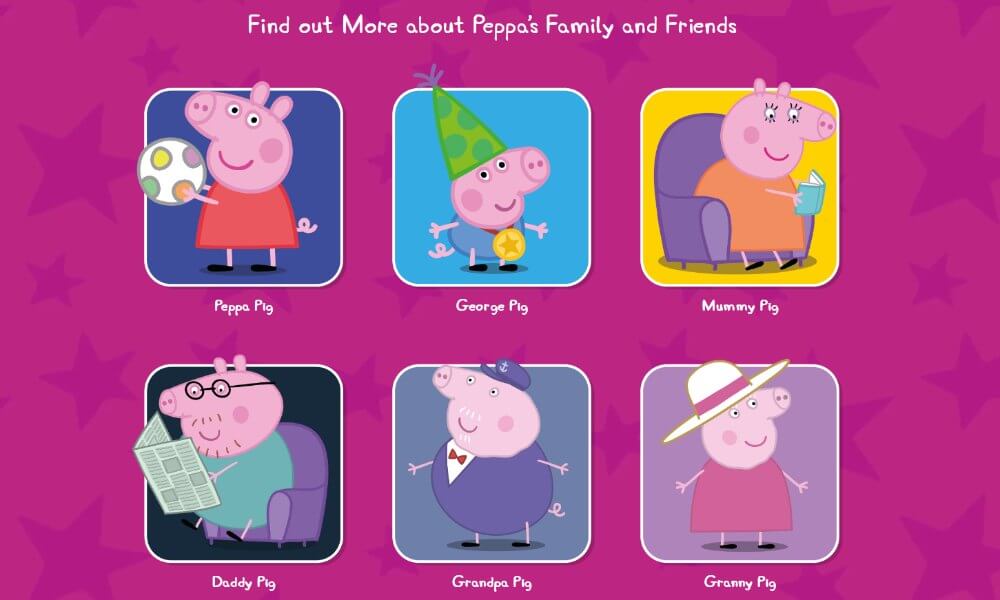 Part 2: Peppa Pig Characters Names
1. Peppa Pig: The titular character, a playful and cheeky little pig who loves jumping in muddy puddles and going on adventures with her family and friends.
2. George Pig: Peppa's younger brother, who is known for his love of dinosaurs and his cute, squeaky voice.
3. Mummy Pig: Peppa and George's mother, who is kind, caring, and often seen engaging in various activities with her family.
4. Daddy Pig: Peppa and George's father, who is a bit clumsy but always tries his best. He enjoys reading the newspaper and going on family outings.
5. Grandpa Pig: Peppa and George's paternal grandfather, who loves gardening and building things. He is known for his wise advice.
6. Granny Pig: Peppa and George's paternal grandmother, who often spoils them with treats and shares stories from her younger days.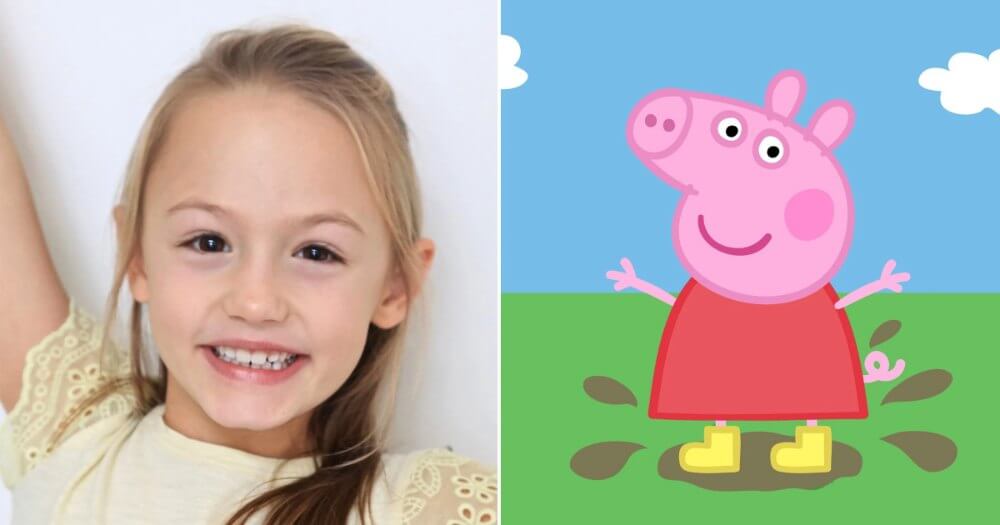 Part 3: How to Get Peppa Pig AI Voice?
MagicMic is a popular voice-changing software that allows users to modify their voices into Peppa Pig AI voice in real-time during voice chats and online gaming. While it offers various voice effects, one of its notable features includes the ability to transform your voice into that of Peppa Pig, the beloved animated character. With MagicMic, you can have fun and entertain others by sounding like Peppa Pig during your conversations.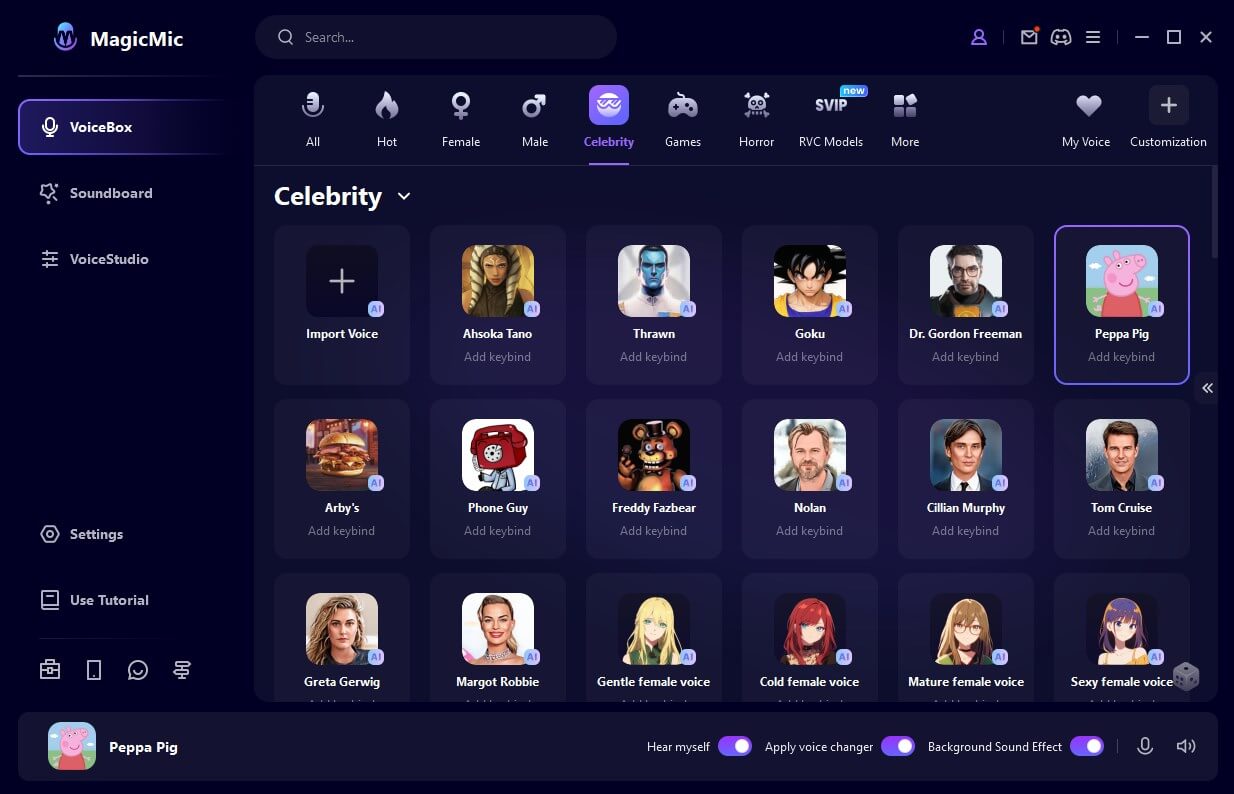 Key features of MagicMic
Peppa Pig AI Voice Changer
It provides 225+ voice effects,600+ soundboard and 200+ voice memes.

It offers a Peppa Pig voice effect, allowing users to sound like the lovable cartoon character.

It provides a wide range of voice effects, including popular characters like Peppa Pig,George Pig,Mummy Pig,Daddy Pig, Mickey Mouse, Elmo, SpongeBob and more.

It allows real-time voice modification during live chats, gaming, streaming, and video recording.

Users can customize their voices with pitch, reverb, echo, and other effects to sound like Peppa Pig or other characters.

It supports various communication platforms like Discord, Skype, TeamSpeak, and more, making it versatile and accessible.
How to get Peppa Pig AI voice?
Step 1: Download and Launch
Install MagicMic software, sign in.
Step 2: Configure Input and Program Settings
Set main mic as input, enable "Apply Voice Changer," activate "Hear Myself."
Step 3: Select the MagicMic Virtual Audio Device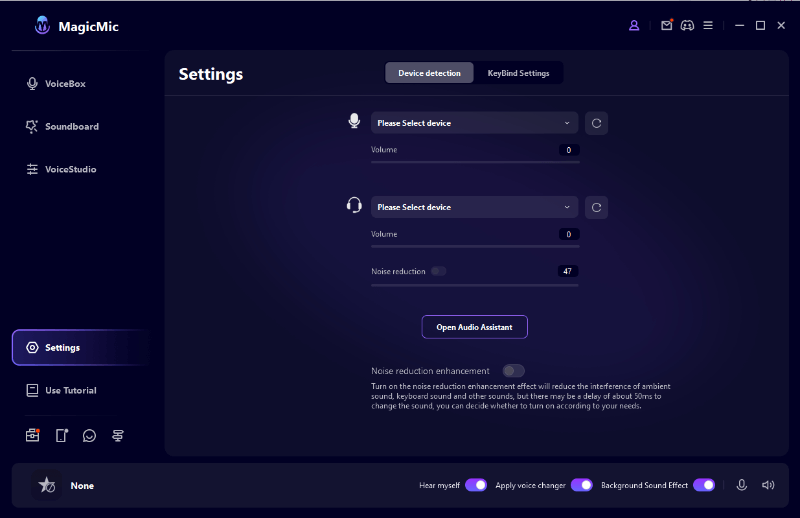 Select Virtual Audio Device as input in desired app for seamless voice modification.
Step 4: Choose Voice or Create AI Voice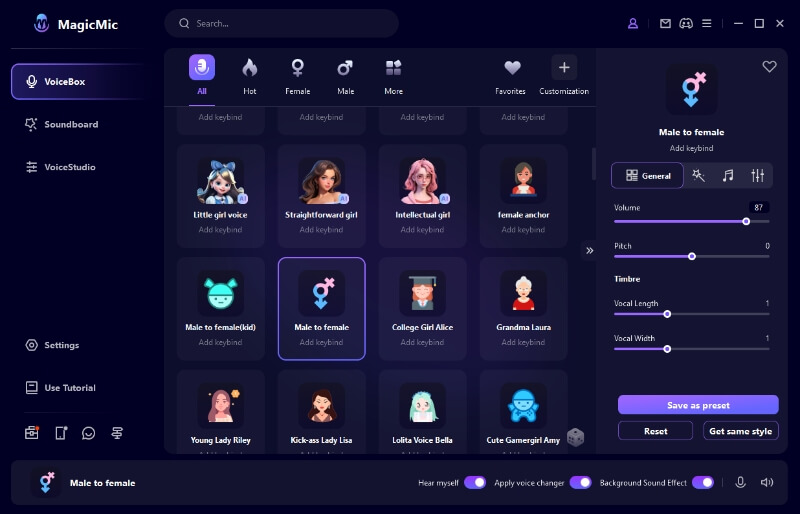 Explore effects in MagicMic, assign keybinds, create personalized AI voices, such as Peppa Pig voice.
Watch the Video About Peppa Pig AI Voice Changer:
VoxBox is an innovative AI-powered Peppa Pig voice generator specifically designed for producing rap, pop, and singer voices that can generate Peppa Pig voice text to speech. It incorporates cutting-edge text-to-speech (TTS) technology, simplifying the production of voiceovers. Unleash your creativity and breathe life into your audio projects effortlessly with VoxBox.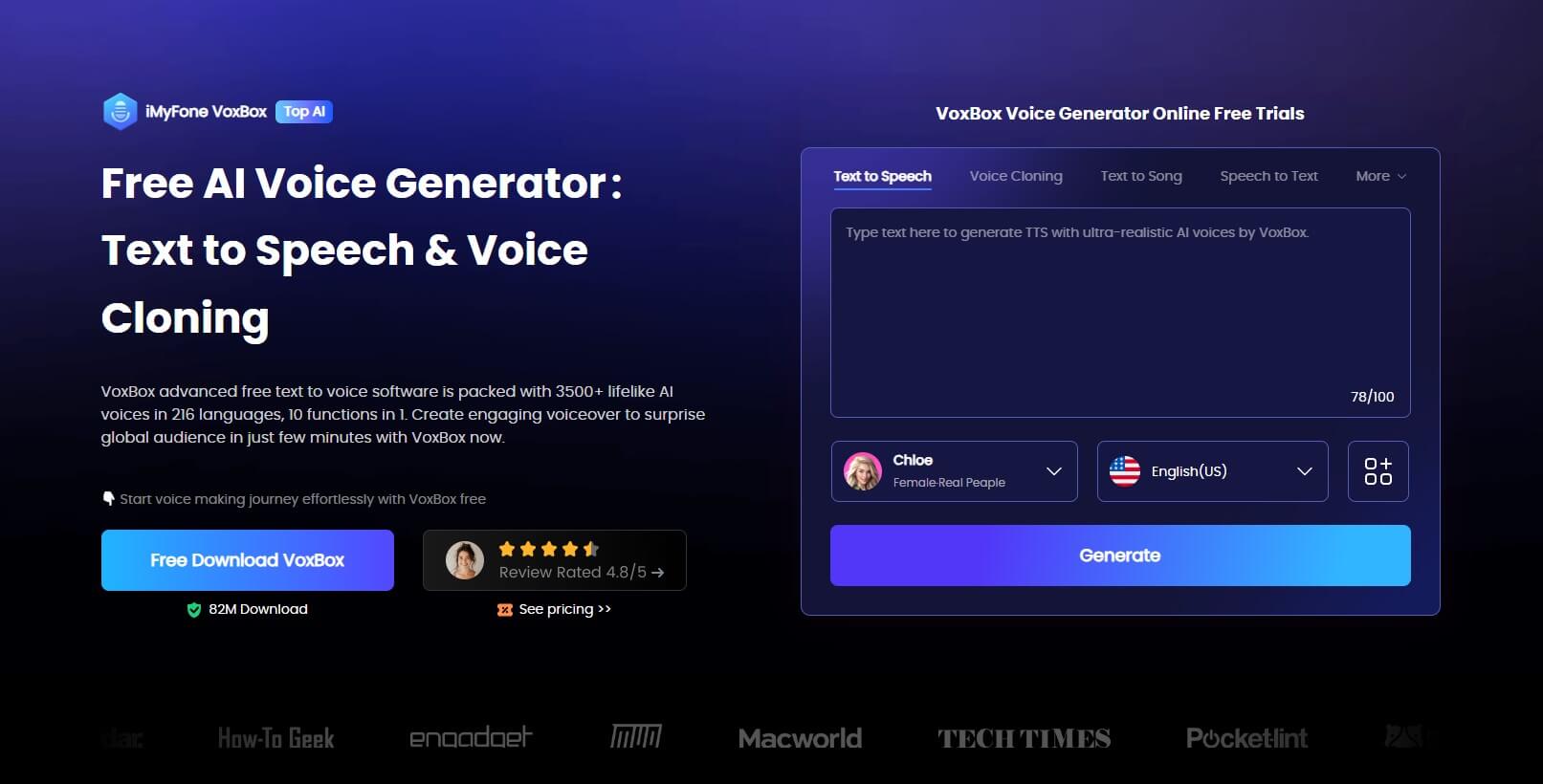 Key features of VoxBox Peppa Pig AI Voice Generator
VoxBox offers a vast selection of 3200+ voices in over 46 languages for text-to-speech dubbing.

Voice cloning technology generates authentic and expressive AI voices.

It provides a comprehensive solution, including TTS, STT, cloning, conversion, recording, and editing.

VoxBox supports various input/output formats such as MP3, WAV, and more.

Enjoy a user-friendly interface, enhanced security, and speedy processing for a smooth user experience.
How to use VoxBox Peppa Pig AI voice generator
Step 1: Download and install VoxBox, then open the application.
Step 2: Click on "Voice Cloning" and upload your audio to generate a voice.
Step 3: Choose "Text to Speech" from the left side menu.
Step 4: Enter your desired text and specify the anime voice you want.
Step 5: Click 'Convert' to export your personalized anime voiceover.
Part 4: FAQs about Peppa Pig AI Voice
1. How tall is Peppa Pig?
Contrary to some misleading sources on Google and Twitter, the true height of Peppa Pig is 3 feet 9 inches (1.1 meters). It is important to note that these reports suggesting Peppa to be 7 feet 1 inch tall (2.15 meters) are inaccurate. It's quite fascinating to imagine such a significant difference in height, but it is essential to rely on verified measurements.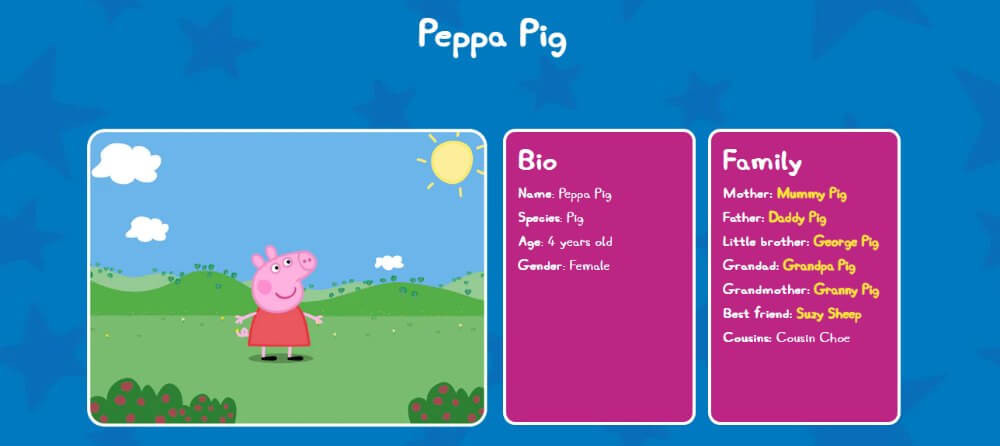 2. How old is Peppa Pig?
Peppa Pig, an adorable pig, is four years old and resides with her loving family consisting of Mummy Pig, Daddy Pig, and her younger brother George.
3. Where does Peppa Pig live?
Peppa Pig and her family reside at 3 Astley Street in Peppatown, known as "the little house on a hill." This hilly neighborhood is located near a canal, not too far from London, as depicted in an episode where Peppa and her friends visit the capital city. While in reality, you can meet Peppa and her friends at Paultons Park, the delightful home of Peppa Pig World.
4. What is Peppa Pig AI Voice?
Peppa Pig AI Voice refers to the use of artificial intelligence (AI) technology to generate voices that sound like Peppa Pig, the popular animated character.
Final words
In conclusion, Peppa Pig AI Voice, powered by advanced AI technology, offers fans the opportunity to generate voices that closely resemble the beloved character. The Peppa Pig AI Voice generator utilizes deep learning algorithms trained on a vast collection of Peppa's voice recordings. Many people are drawn to imitating Peppa Pig's voice due to its distinctive charm and playful nature. With the advent of technologies like MagicMic, users can now experience the joy of transforming their own voices into that of Peppa Pig, creating fun and entertaining moments for themselves and others to enjoy.