Many people want to do different experiments with their voice, but the best of all these experiments is using a girl's voice. You can sound like a girl in many ways, and some of them are actually permanent too.
Sounding like a girl can either be done by using a voice changer or by vocal training. There are voice changers with high-quality voice effects for girls that you can use without any hassle. So, want to know more about how to sound like a girl? Keep reading.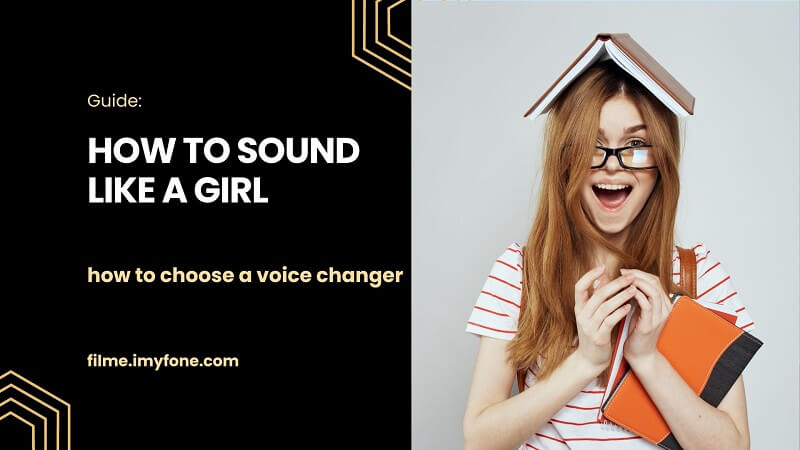 Part 1: How to Sound Like a Girl?
There are many ways that you can use to sound like a girl, but the best ways are listed below, so make sure to go through them.
1) Do Vocal Training
Vocal training is the process where you learn to control and use your vocal muscles to make certain sounds. This process is particularly famous among singers and actors. You can also improve the quality of your current voice with vocal training, as it is a very healthy practice.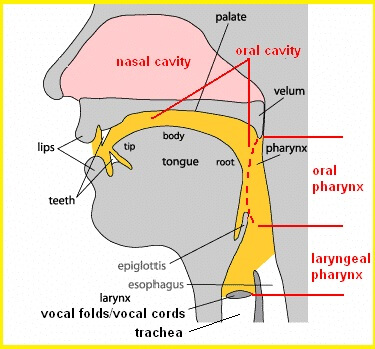 However, this type of training could take years, and it would still not guarantee that you would be able to talk in a girl's voice flawlessly. You obviously cannot wait that long, so we have another quick and easy solution for you.
2) Voice changer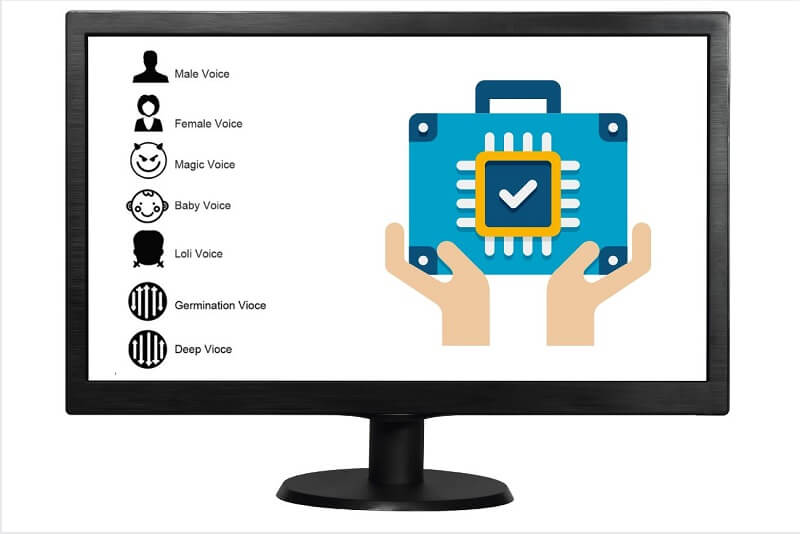 The best thing for you is that you should give voice changers a try because they are great and you would not have to wait for years just to make your voice sound a little girly. Voice changers can be attached to your streaming platforms, too, and you can also use them while calling or sending a voice recording to someone.
So, voice changers actually are pretty great, and they truly serve their purpose. You can use a voice changer that is made particularly for girls and make sure that it is of high quality, and that is pretty much it.
Part 2: How to Choose a Girl Voice Changer?
Choosing a girl voice changer could be hard, and most people don't even know about how to sound like a girl voice changer. So, it is important to keep these tips in mind while picking a voice changer:
Operating System
It is important to consider the operating system of your voice changer before installing it. If it is made only for android, it is not going to work for Windows at all. In the same way, if a voice changer is made for Windows, it would be no good for Mac. So, keep an eye on the operating system before installing the software.
Compatibility
The compatibility of the voice changer is the most important thing. You obviously need to use it for different platforms, but what if it keeps lagging and does not work at all? So, check twice whether the girl voice changer you are picking is compatible with top socializing apps like Twitch and Discord or not.
Type
There are different kinds of voice changers. Some of them change your voice in real time, while others record your audio and change it afterwards. You also need to identify what kind of voice changer would be suitable for you and make sure to get one according to your needs.
Effects and Filters
If you are picking a good voice changer, make sure that it has lots of voice effects and voice filters because it just increases the fun. You are going to put these voice effects to good use, and they are very helpful, especially in live streaming.
Part 3: How to Get a Girl Voice Changer?
There are a lot of girl voice changers in the market that will certainly teach you how to make your voice sound like a girl. But, we don't want you to wander around, which is why we have the best software for you right here.
iMyFone MagicMic- Girl Voice Changer
iMyFone MagicMic is relatively new software, but people already love it because of how efficient it is. And the best thing about this software is that it contains some pretty high-quality girl sound effects that are going to tell you exactly how to sound like a girl. Let's find out what people think about this software.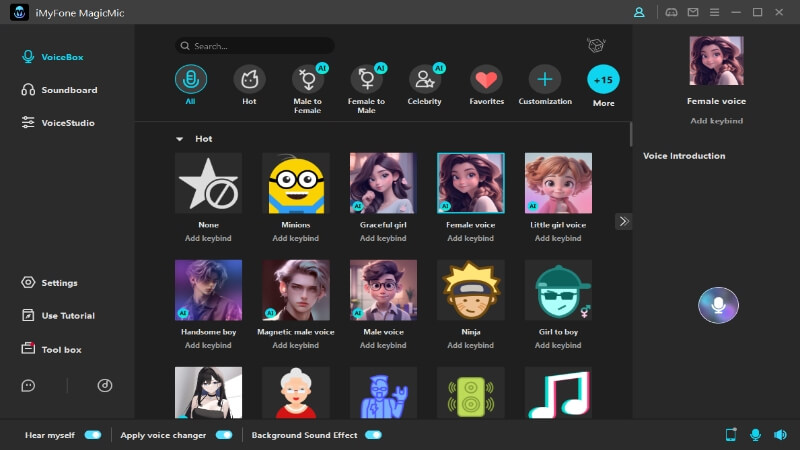 Positive and Negative User Experience of MagicMic
MagicMic is a highly rated software, but it does come with some drawbacks. We will get into both the drawbacks and positives of this software so keep reading.
Pros:
MagicMic is not overly complicated, so that anyone can use it, and it also has a very clean interface.
It also offers you more than 300 sound effects and 100+ voice filters.
You also get access to several voice memes, and the cherry on top is background sounds that come in the form of filters.
The software also has a voice studio to make your voice sound just the way you want.
comes with keybinds so you can press your keyboard as shortcuts to voice effects that you use the most.
MagicMic does not take up a lot of storage on your PC, which is why it downloads really quick and runs without any hassle.
Cons:
it is a new software, so most people don't know about it yet.
another negative point is that it is a paid software, and people do not want to pay most of the time. But, the product plans are pretty decent in MagicMic, and it goes as low as $0.11 per day.
Editor Recommended Rating:
4.5 out of 5 stars

More Reviews:

People find MagicMic very professional and intuitive in its design and outlook. According to the consumers, it is a highly reliable software, according to the consumers, and it might lag at times, but for the most part, it works just fine. So, if you still want to see girls' voices change, get MagicMic and go streaming.
Final Words
How to get a girl voice changer is a legit question, and most people have this question because not a lot of high-quality software is available these days that can help with voice changing.
We would highly recommend you to go for MagicMic because it is the best software for sounding like a girl, and it offers premium benefits too. So, install MagicMic, be a part of the streaming revolution, and get a voice changer to sound like a girl.