I believe everyone is familiar with the voices of the presidents: Joe Biden, Donald Trump, Obama, and more. Have you ever thought about changing your voice to sound like these presidents or engaging in text-to-text conversion? With President AI Voice Tools, you can easily achieve this!
In this article, we will introduce the three best real-time president AI voice changers and the three best president AI voice generators.
If you are interested, read on!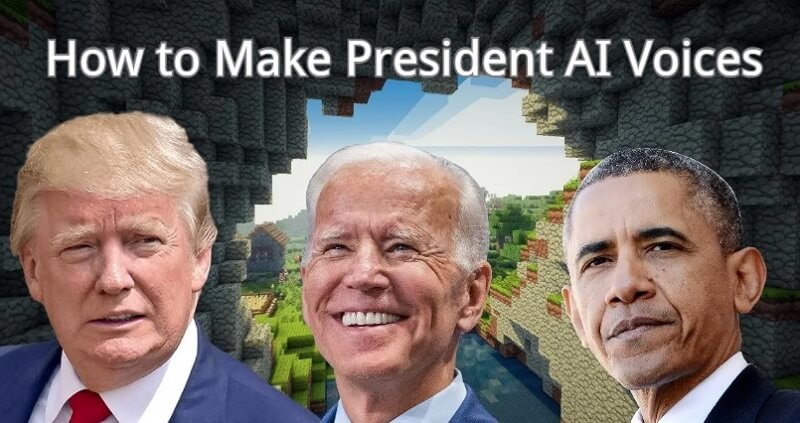 Part 1: Get President AI Voices - Hot 3 President AI Voice Changer
In this section, we'll introduce three of the hottest President AI voice changers currently available. These tools use advanced AI algorithms to replicate the voices of former US presidents, including Joe Biden AI voice and Donald Trump.
By using these voice changers, you can create a truly unique and immersive experience that will transport you into the world of US politics. So, without further ado, let's take a closer look at the top President AI voice changers on the market.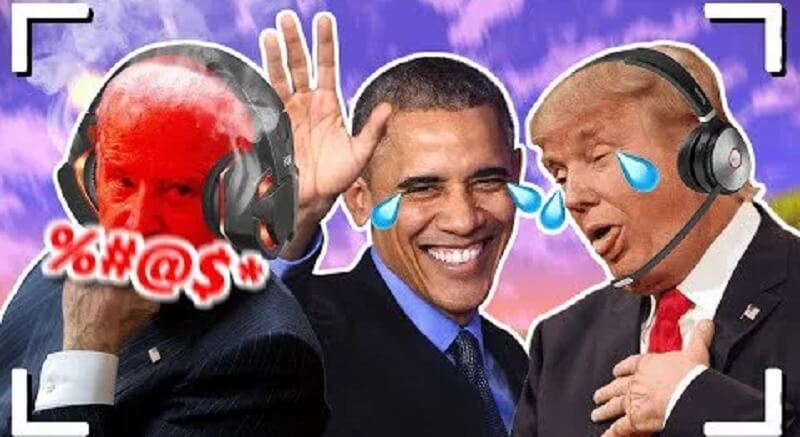 Tips
Listen to Joe Biden AI voice below:
Change Voice
Do you want to change your voice to that of a president while gaming or chatting online? MagicMic president AI voice changer lets you transform into a president right from your couch! Imagine navigating through the game with the voice of Biden or Trump – it will add a whole new level of fun to your gaming experience!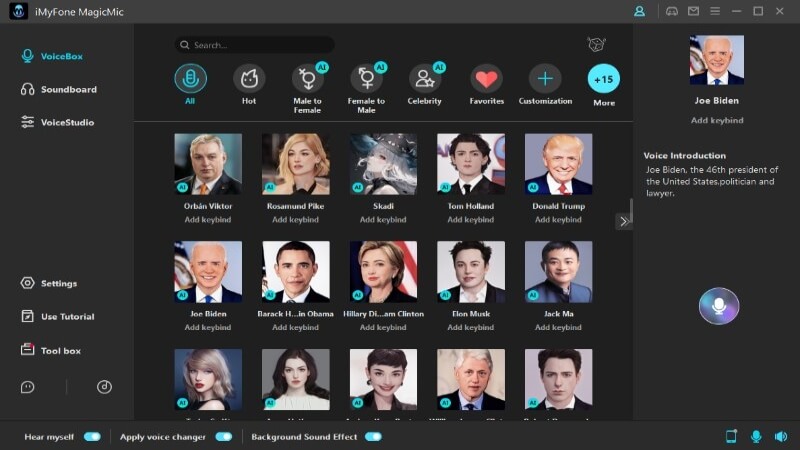 Key features of MagicMic President AI voice changer
It provides more than 600 sound effects, 200 voice memes, and 300 voice filters.

AI voice cloning function can clone any president AI voices, including Donald Trump, Joe Biden or other celebrities.

You can either record your audio or upload a file and start adding effects.

It compatiable in every popular online game , allowing you to modify your voice during calls.

It is compatible with every popular online game, allowing you to modify your voice during calls.

You can also use MagicMic with chatting apps like Zoom, Discord, etc.

It is available on Windows and Mac.
Video Guide About MagicMic President AI Voice Changer
Voice.ai is a AI voice changer that also lets you modify your own voice to sound like President's AI voice. It allows you to upload voices from various individuals to create your own AI voice.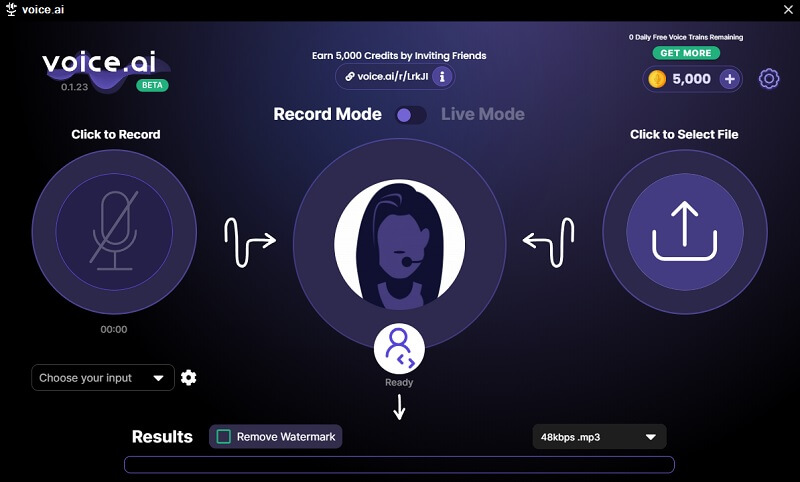 Key features of Voice.ai
The Voice.ai tool makes it simple for content creators, marketers, and businesses to produce natural-sounding voiceovers with just a few clicks.

The AI software supports voice cloning, enabling users to import their own voice and manipulate it to mimic any character or even create a new voice entirely.

The tool's real-time voice changing feature lets users apply effects while recording or streaming live, giving them greater flexibility and control over their content.
3. Voicemod - President AI Voice Changer
Voicemod is a dynamic and adaptable tool that permits gamers to modify their voices in real-time. With its capacity to convert a user's voice into various different AI president voices, Voicemod is an excellent tool for both male and female gamers.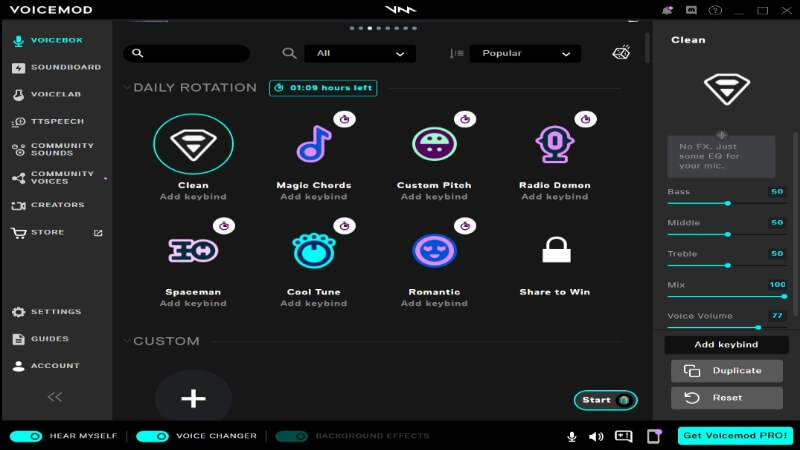 Key features of Voicemod
Voicemod provides users with around 60 voice filters to modify their voice.

While a free trial version of the tool is available, it has limited functions, so users may want to purchase the pro version to access all of its features.

The interface of Voicemod is user-friendly and enables users to maintain full control over their voice editing.

Some of the popular voice editing features offered by Voicemod include satanic agents, chipmunk, Xbox gamer girl voice changer, and alien voices.
Part 2: President Voice Text to Speech - Top 3 President AI Voice Generators
1. VoxBox - President AI Voice Generator
VoxBox stands out as the premier AI voice generator for presidential voices, allowing you to produce text-to-speech voiceovers in the styles of Trump, Biden, and Obama using their respective AI voices.
Furthermore, beyond the realm of AI presidential voices, VoxBox offers an extensive library of over 3200 voices, spanning celebrities, singers, fictional characters, and more. The platform also provides additional features such as a voice recorder, video converter, speech-to-text, and audio editor.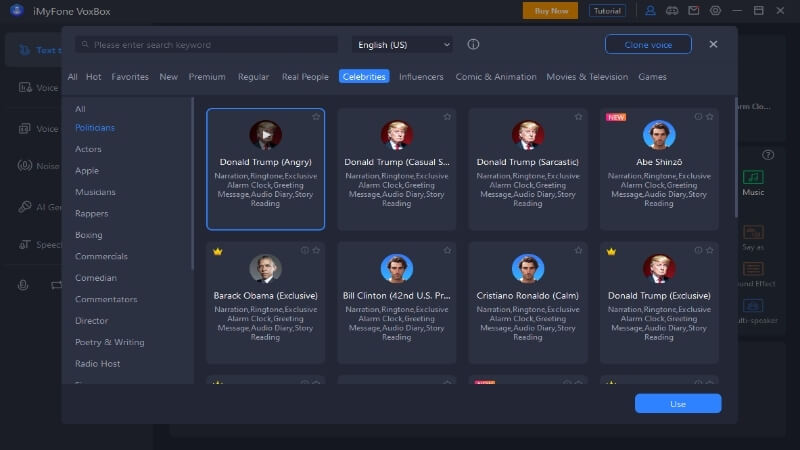 Key features
2000 free characters for president voice text-to-speech voiceovers.

Craft content in 77+ languages to reach a global audience.

3200+ voices, encompassing singers, characters, rappers, and more, perfect for dubbing.

Tailor AI voices with speed, pitch, and pause adjustments.

Comprehensive platform for speech-to-text, audio editing, and recording.
2. Parrot AI - AI President Voice Generator Online
Parrot AI offers the most realistic AI president voices for celebrities & presidents online. It creates lifelike voices, perfect for voiceovers, presentations, or AI voice cloning.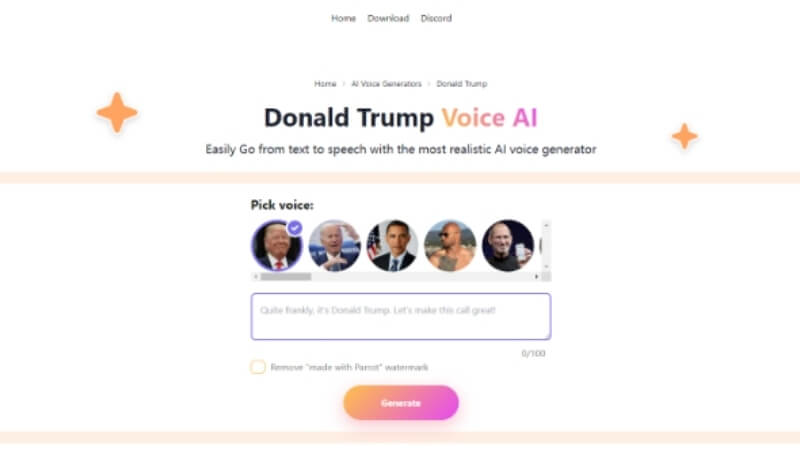 Key features
Parrot AI delivers lifelike voices, nearly indistinguishable from humans.

Ideal for voiceovers, presentations, and precise AI voice cloning projects.

Extensive library, cloning voices of movie stars and historical figures.
3. VoxMaker - President Voice Text to Speech
VoxMaker, an AI president text-to-speech generator, empowers users to replicate voices of presidents like Donald Trump, Biden, and more. No voice actor needed—VoxMaker makes dubbing easier with authentic AI president voices.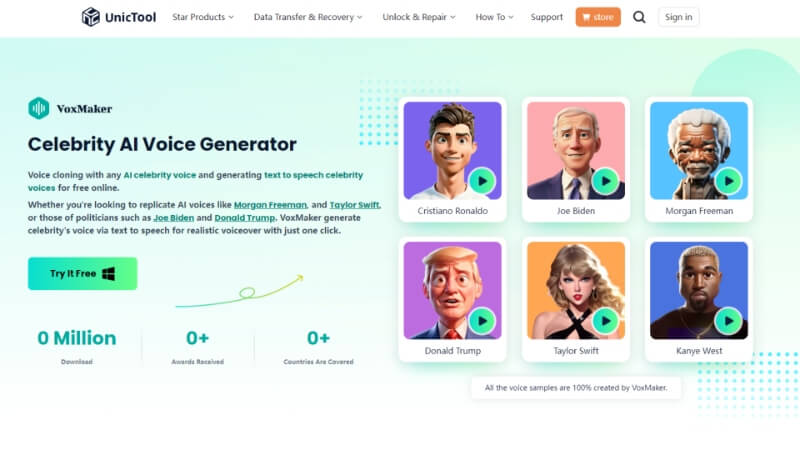 Key features
3200+ voices: rappers, YouTubers, characters, and iconic figures like Trump.

Personalize with skins, sound effects for creative audio customization.

Choose from 100+ accents: British, Hindi, Irish, and more options supported.
Part 3: Funny President Voice Memes & Soundboard: Add Humor to Your Online Content!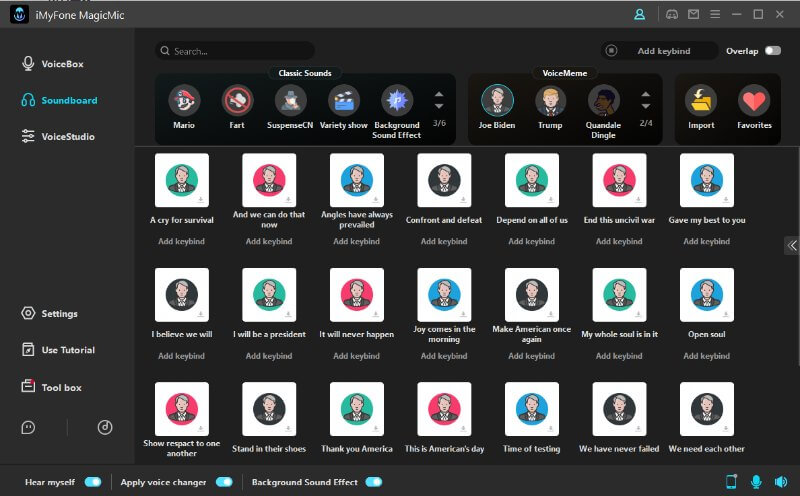 Magicmic President AI voice changer offers a selection of president voice memes featuring Joe Biden and other celebrities, allowing users to create spoof videos. Users can choose from a variety of Joe Biden voice memes as well as other funny voice memes featuring Trump and other celebrities. These voice memes are currently available for free for a limited time, so users can take advantage of them now.
Part 4: FAQs about President AI Voices
1. What is a President AI Voice?
A President AI Voice is an artificial intelligence tool that allows users to modify their voice to sound like a specific president.
2. Can I modify my voice to sound like a specific president using an AI tool?
Yes, you can use an AI tool to modify your voice to sound like a specific president, such as Barack Obama or Donald Trump.
3. Are President AI Voices only available for certain presidents or can I choose any president's voice?
Of course you can, Magicmic offers a variety of president voices to choose from, including current and former presidents of the United States or other countries.
Final words
In conclusion, president AI voice tools allows users to modify their voice to sound like a specific president, past or present like Joe Biden or Donald Trump. With AI president voice tools we recommendes before, you can choose from a wide selection of voices and use them for personal or even commercial purposes.
Come and pick a presidential voice software you like and experience the voice of a politician!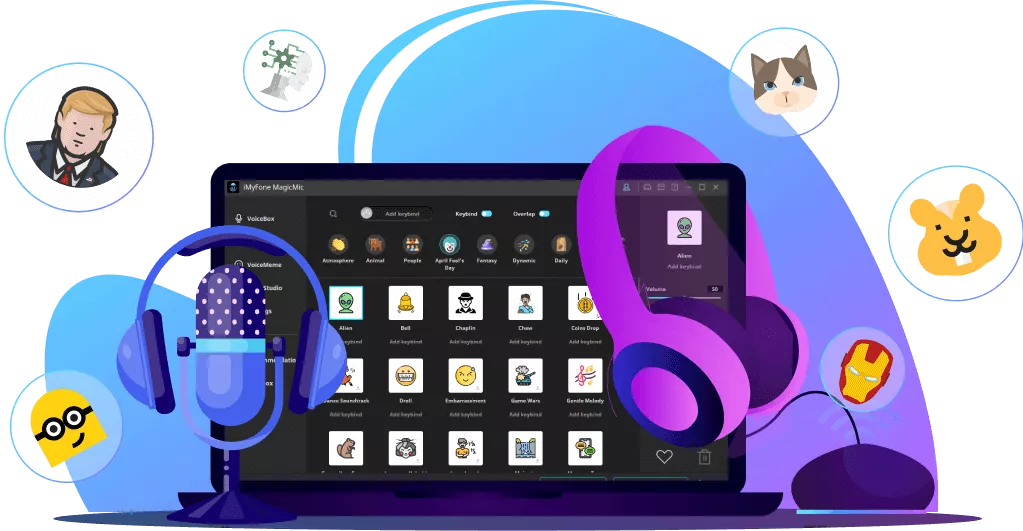 300+ Voice effects for one-click voice changing in real-time.
Huge library with 600+ Voice Effects and 200+ Voice Memes.
Sound emulator in games, live, chatting, online classes, and more.
Voice recording and audio voice changing is supported.
Voice studio lets you create any voice you like.